Zealand Mountain (4,260 feet),  Guyot Mountain (4,580 feet), West Bond (4,450 feet). Livermore, NH. 2021-11-11 (Thursday.)
Via Zealand Trail, Twinway, Zealand Spur, Bondcliff Trail, West Bond Spur. Approximately 15 miles round-trip.
33 dF at the trailhead, 40-45 dF at the summits, cooling down remarkably quickly as the sun set. (However, on the descent, temps "warmed" up again modestly.) Winds were non-existent in the trees, an almost unnoticeable breeze at the exposed summits. Sun with some high-level clouds throughout.
Trailhead: 0945. Zealand summit: 1310. Guyot summit: 1410. West Bond Summit: 1440. Car: 1830.
At the other end of the railroad.
There is, if you look carefully, a natural line that runs from Zealand Notch down to the southern end of the Bondcliff trail. Thoreau Falls trail mainly follows the old railroad grade, but my last two hikes ran a different course. Paraphrasing Frost, that's made the difference. I can't think of a peak that JE Henry's locomotives ever summited, even if his railway lines criss-crossed all over the region, creating the foundations of many of our most beloved trails. 
In the last two weeks, I've summited five of the peaks in the area. It would have been nice to have done things another way, but last week, West Bond made little sense. I'm rethinking the idea of the Bonds making this magical trifecta. At least, not if I'm not already doing something like a Pemi Loop. 
With West Bond hanging on my list, this week had the goal of that plus something else. I'd been hearing about doing the Bonds from Zealand. Coming over the Twins was another option, but wow, that's a hard way going. I've had consistently fond memories coming up from Zealand, so there I was, making my way down the old railbed laid by JE Henry's crew. Memories of last week, coming up Lincoln Woods, along another railbed, were fresh in my mind. How would today be different?
Once in awhile, the gods smile.
It was a lucky day. The forest service hadn't shut the gates yet (as of this writing, the gates at Zealand, the Twins, and Galehead/Garfield are all open) and the weather was superlative. The skies were't totally clear, but the sunshine was indeed abundant, the weather seasonably mild. It was one of those days where magic abounded; you bottle up the feeling, so you can take a pull in the darker depths of winter, and feel warm and happy again. 
Heading toward Zealand Notch, I bounded across the many bridges over the river, and then across the swampy bit. I'd gotten a late start, and so came out of the gate very nearly outright running, trying to make time. People who'd spent the night at the hut were coming down in dribs and drabs. The sun, still somewhat low, was draping the landscape in honey colored light. Fresh, cold air, warm sun… yeah, that's the good stuff right there. The promise of a mountain peak? Icing on the cake.
As much as I wanted to push forward, I had to swing by the falls and at least take note. The rush of all the water cascading down was too inviting. I knew it would be a companion as I ascended, but hey, you gotta do it. Pressing on, I finally climbed in earnest to the hut. I filled up on water, and then crossed the falls. Moving forward, moving upward. 
Given the late start, I was really just thinking I'd bag Zealand, and maybe come in via Galehead to grab West Bond. It's a route I've been toying with since last January, when I left South Twin for another day. That little omission has been bugging me ever since… what can you do other than plan your return? And really, that was going to be the plan; bag Zealand, and get a really good sense of the terrain for a return trip. 
Let's just say things don't always turn out the way you expect.
I got to the view, gazing out over Whitewall cliffs and the Ethan Pond trail. Washington was in full display. Carrigain so close you could almost touch it. I still don't know why that area is known as desolation… still one of my fondest hikes. The views were stellar, but I knew I had to keep moving if I was going to hit my goal. And so it was that I pressed on, making miles on the Twinway. 
Turning at the familiar sign, I raced down the spur to Zealand's summit. It's a weird one, as are so many others. You hardly know you're there, but for the sign. Hey, you can't say as much for Whiteface or Owl's head, where maybe if you're lucky, there's a cairn, but nothing more obvious than that. Zealand has its hand-crafted landmark of a sign. And this day, there were a couple guys, enjoying some mother nature on a beautiful day in the mountains.
I'd made a promise, heading out the door, to be safe. And yet, here I was, on schedule. A little stretching of "being safe" and I'd bag West Bond. My optimistic goal. In this case, I'd come out in the dark for sure. But I thought hard about the weather, and balanced that and the night's darkness against the magnificent condition of the trail. It was all terrain I'd trodden before; no small amount of familiarity with these parts. I'd have been upset with myself if I didn't give it a go. And so I went, thinking I'd have one more major decision point at Guyot. Hey, if nothing else, I'd have stood on Guyot — one of my favorite places in the Whites. 
That bit of trail, crossing over the upper bit, and then you meet up with the Bondcliff trail; I wouldn't say it's rocky in the same way that the other Bonds were. But where I was making about a mile every 20-25 minutes on the Zealand trail, I was slowed down a fair bit making my way to that signature cairn. But just above the junction with Bondcliff trail, I broke through the trees, and was utterly floored. Owl's Head lay before me. The Franconias and Garfield just beyond. I'd not even turned my gaze to notice Liberty at that point. It just stopped me cold in my tracks. I had to catch my breath. 
And then, all signs pointed onward, upward.
On the southern shoulder of Guyot, by the quartz cairn, I was surrounded by everything that is magic about the Pemigewasset Wilderness. The sun overhead, no real wind to speak of… there was an unspeakable calm. I thought of Arnold Guyot, whose careful study of the mountains gave us our first accurate maps, enabling all our discoveries ever since. And then kept going. West Bond was just "over there", and my resolve was shoving me forward.
I almost ran down the trail, hustling. Entering that dip, nearest the campsite, I had a recollection of spending the night last year. Waking up in the rain. And summiting the Bonds in progressively drier weather. This day, there was none of that. Just lovely weather, and expansive views. Change is the one reliable constant.
Finally at the turn-off for the spur trail, I was nearly there. Half a mile left. I dipped down, still wondering why the trail doesn't take a more level line. Coming around, and the summit cone is in view. Climbing again. The trail isn't hard, nor is it long, but I was done waiting. I wanted it now. Every step bringing me closer to the top, until finally, the summit cairn.
Forget all that, because the view was humbling. Did I mention everything that's around that summit? Times like this make me wonder if I have a new favorite place in the Whites. That peak that people only visit if it's on a list. But surrounded by quietude. And a lot of truth and beauty.
As always, stay safe out there.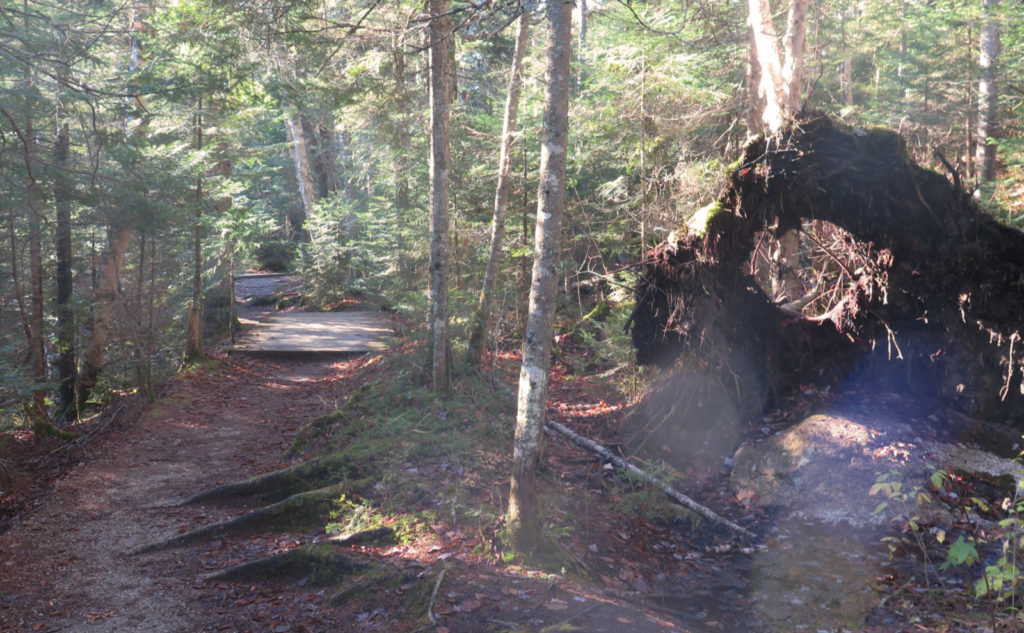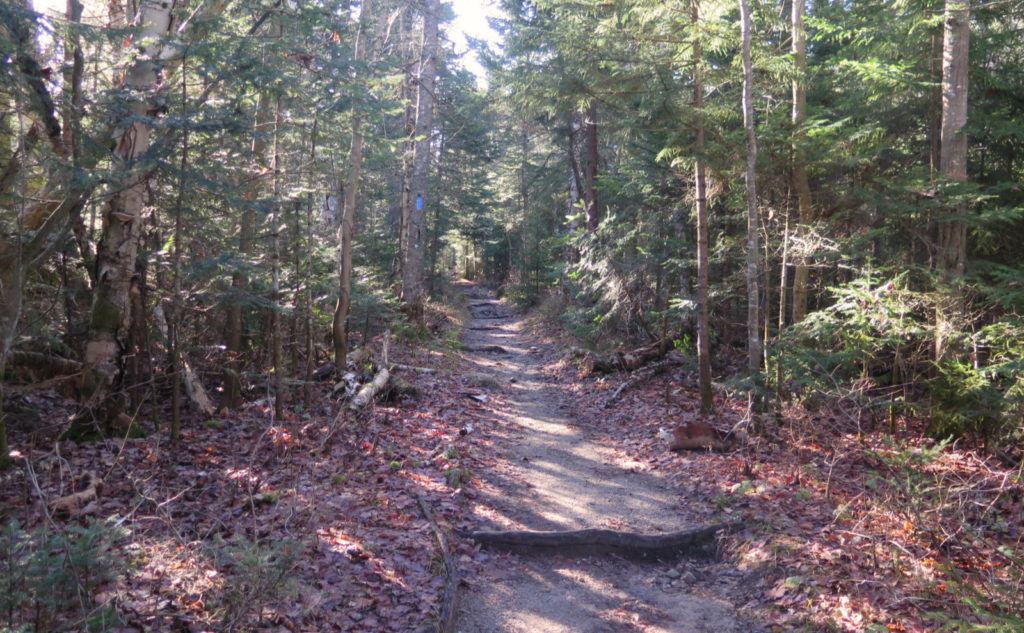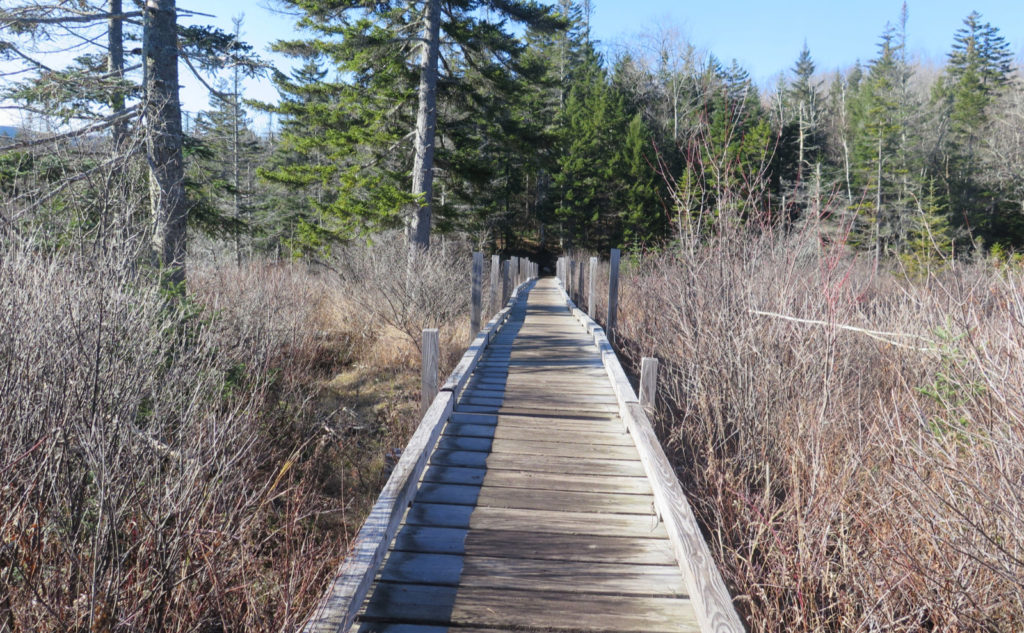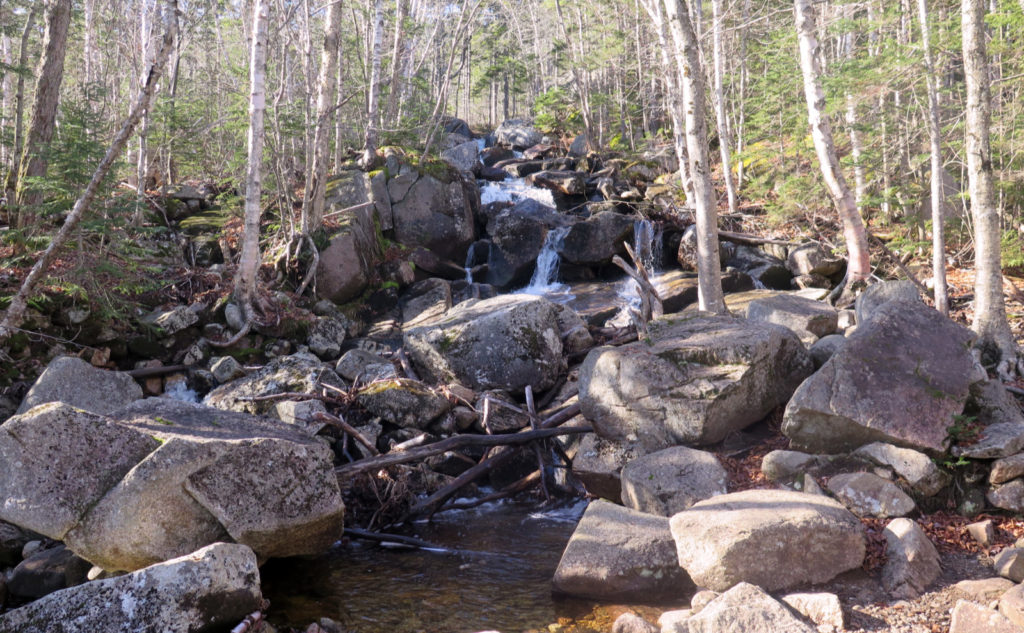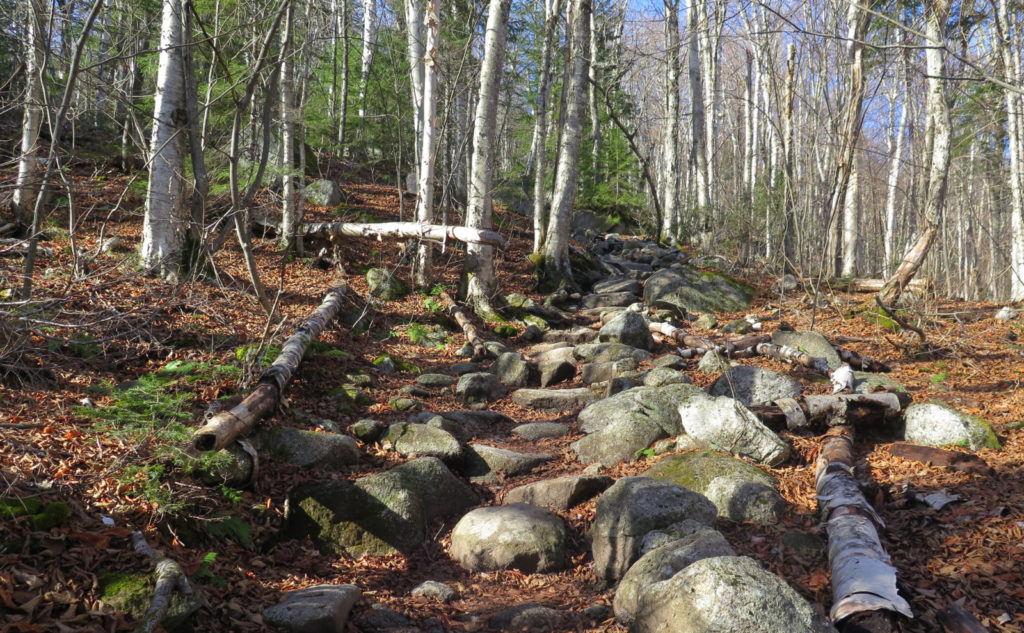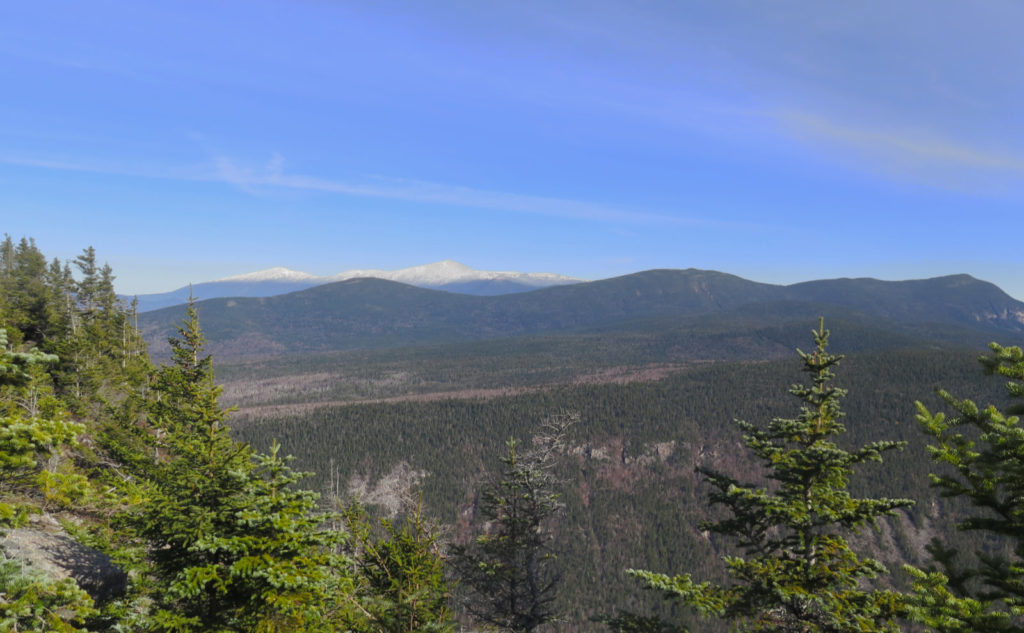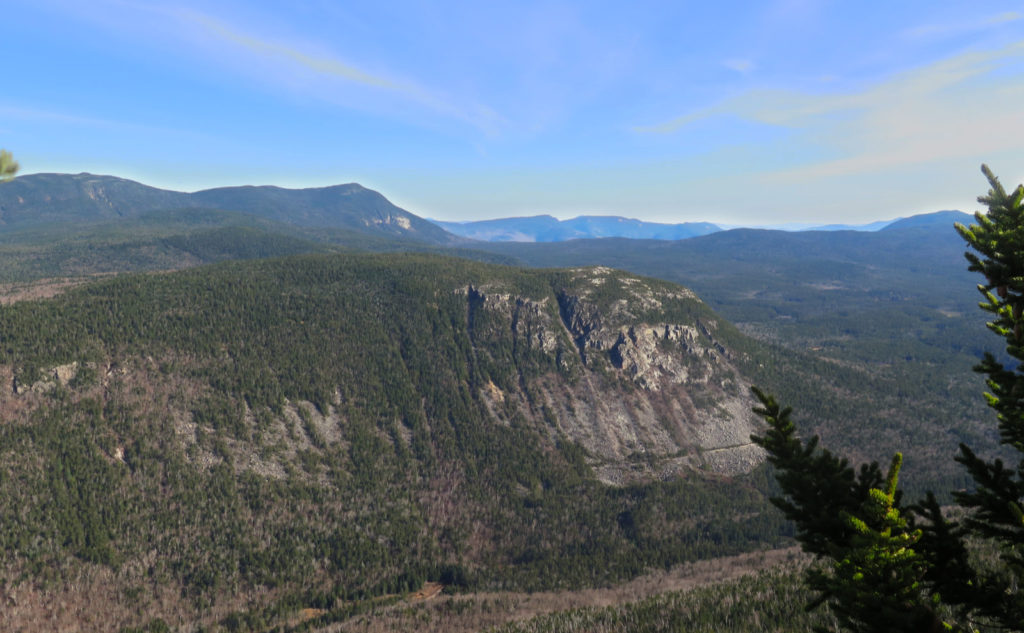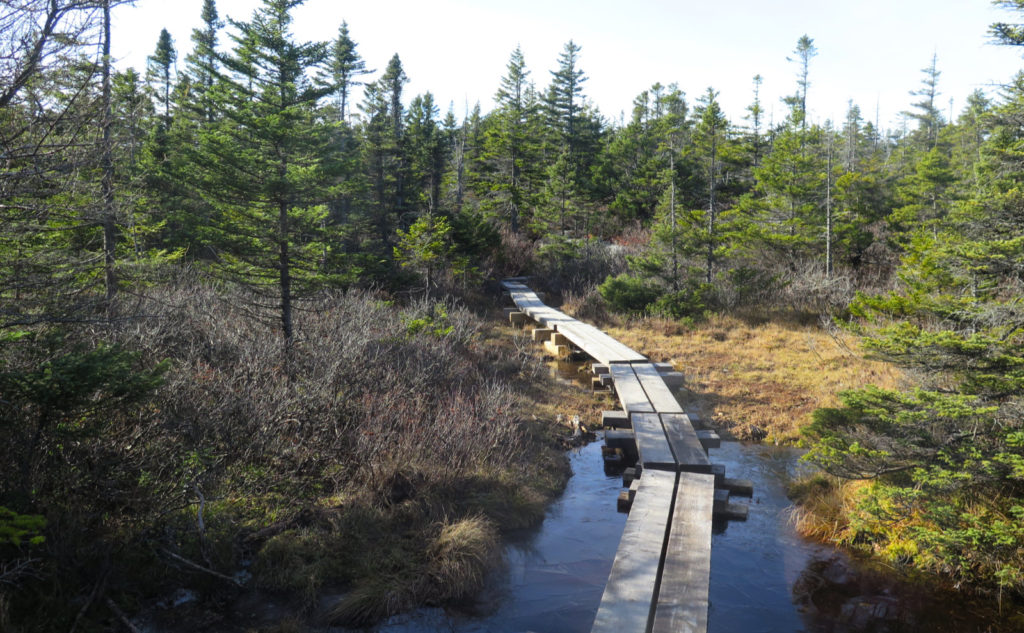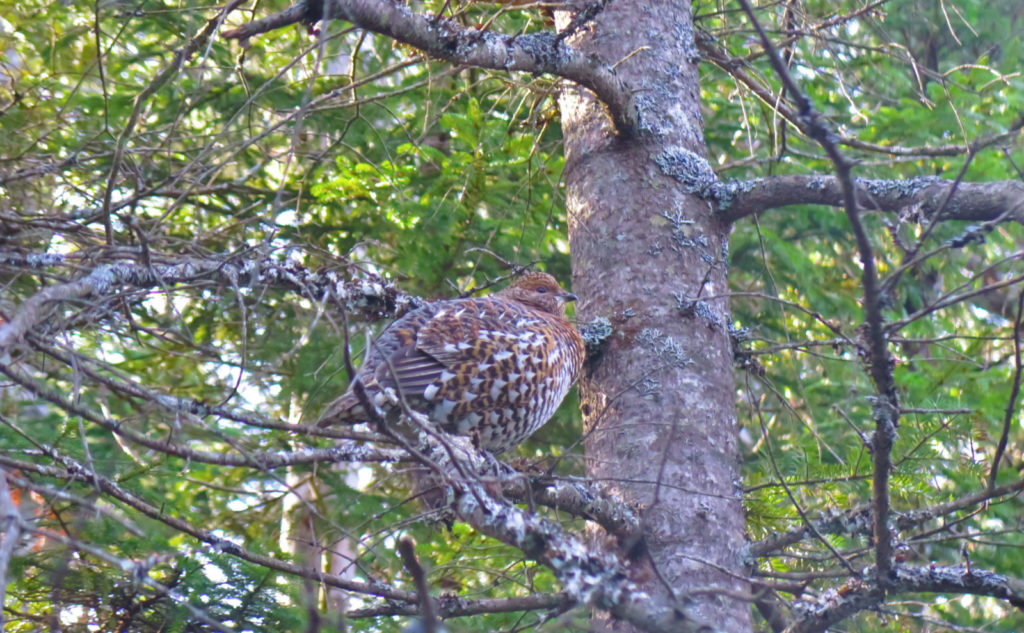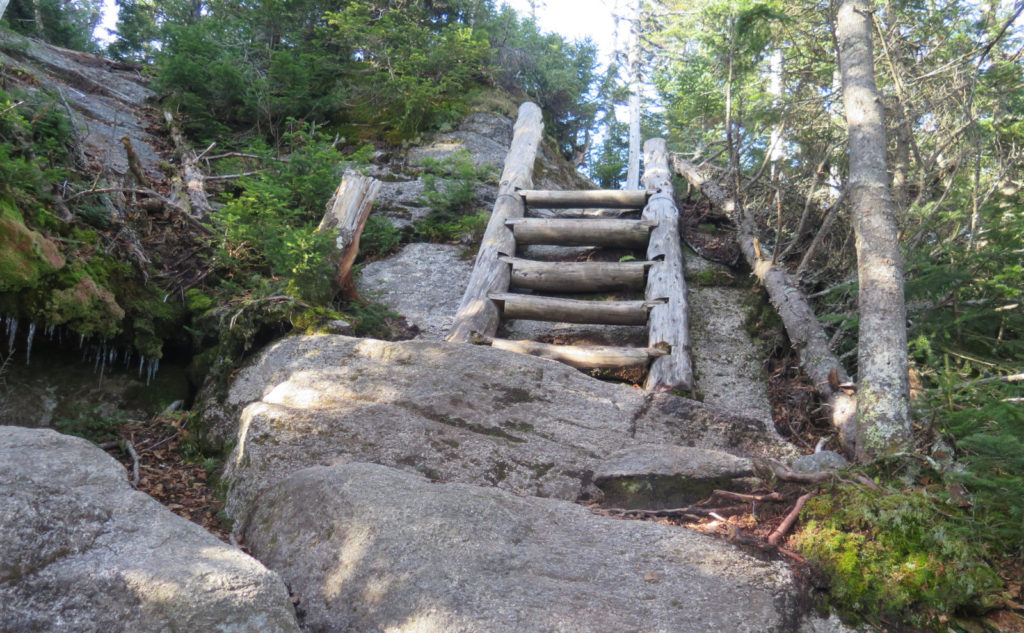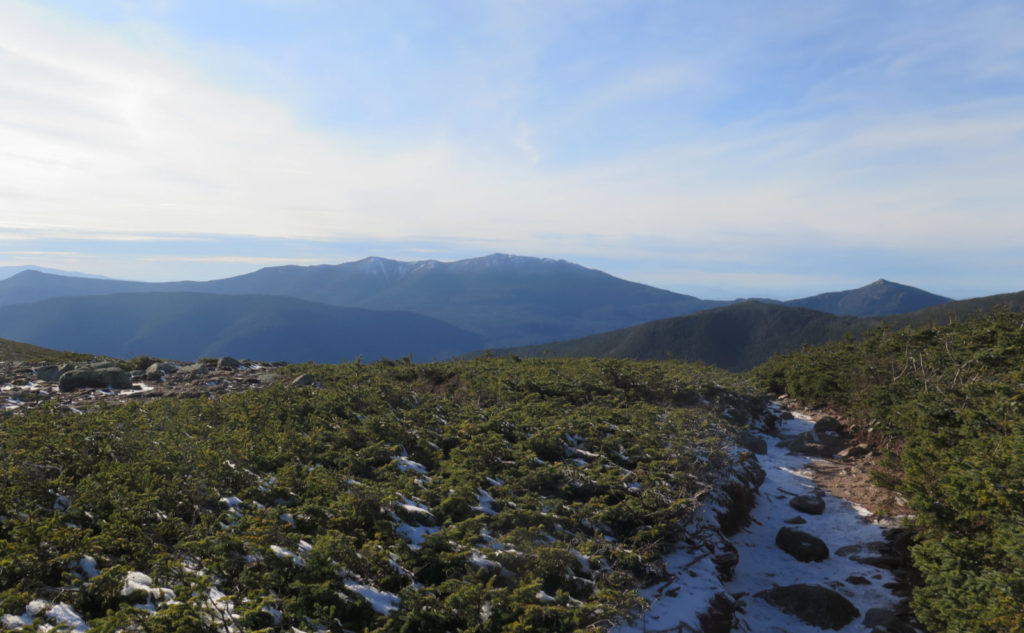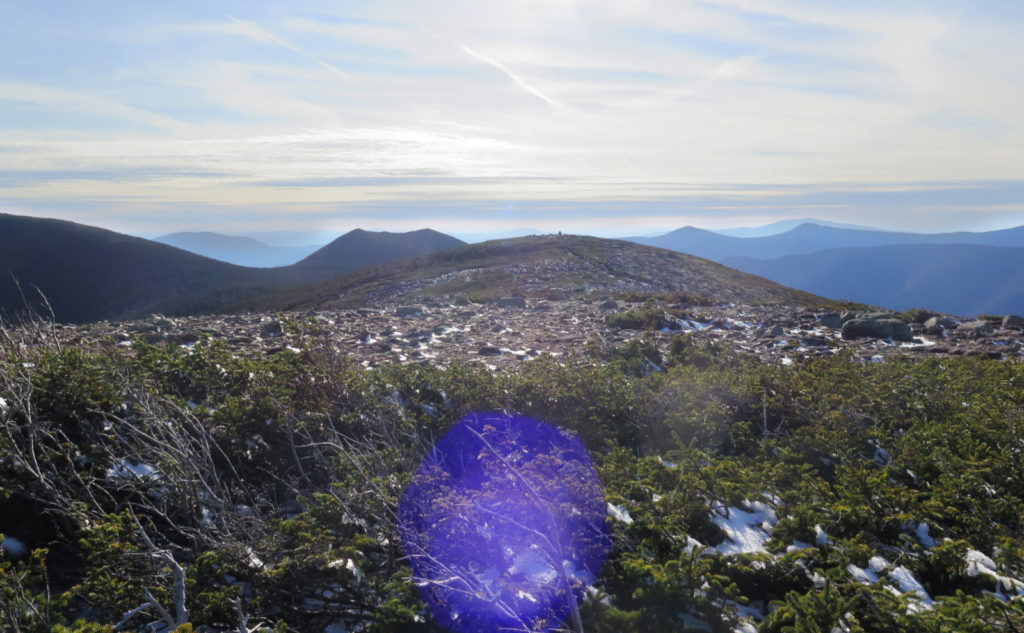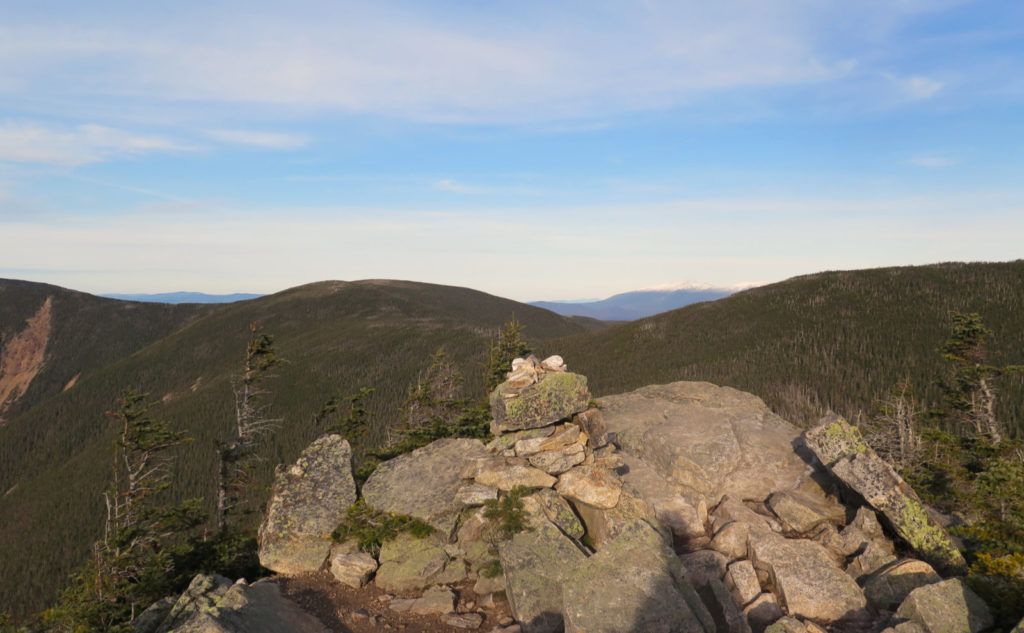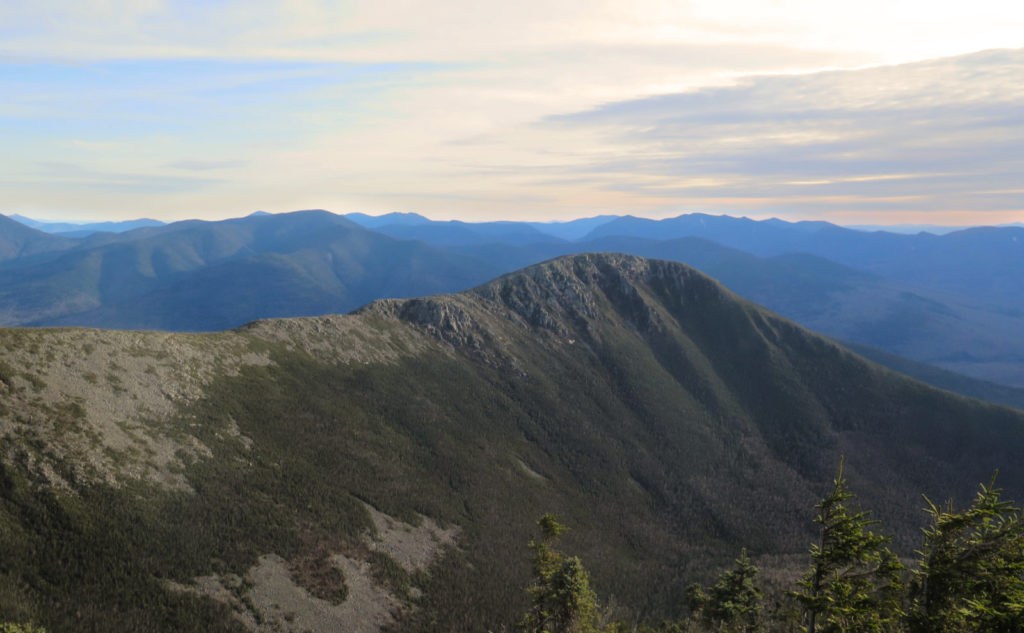 Nuts and Bolts: Trailhead is at the end of Zealand Road. From the junction of 3 and 302 in Twin Mountain, follow for a few minutes. There's a sign on the right, marking Zealand. Nearby is also access for the Sugarloaves. Zealand Road is about 3 1/2 miles long; take this into consideration when planning a winter outing, because when the flakes fly, the forest service shuts the gates on the forest roads. Zealand is one such road. Blazes are white on the Twinway, blue on other trails. Much of the way going is typically superlatively maintained, as nearly the entire hike is either on the Appalachian Trail, or on the primary route the Hut Croo takes for their resupply. The rest is on a "trade route" between the Bonds and the AT. Even the West Bond Spur is generally in great shape.
Note that you'll be in the Pemigewasset Wilderness for a fair bit of this hike. Besides that, although a lot of it is on very heavily used trails, if you get into a pinch, there is no real cell service for a majority of the route, and you're several miles from the nearest trailhead. Don't get complacent because the trails are so clean and clear.
If you enjoy reading these posts, please subscribe — stay in the loop! Your email will only be used to alert you of new posts — typically 1-2 times per week. I will not use or share your email for any other purpose without your express permission. And feel free to share via social media using the buttons below. 
Find me in the mountains, on this blog, or on Twitter: @Protean_Hiker