A pretty peak, on a pretty day. 
Mt Garfield, Franconia, NH. 2018-04-21. (Saturday)
Via Garfield trail, and the Garfield Ridge trail. Approx 12.5 miles.
40 dF +/- at the trailhead, 45 dF at the summit, with approx 10-15 MPH winds.
Mix of clouds and sun. 
Trailhead: 0945; Summit: 1310; back at car: 1630. (6.75 hours.)
As I started down from the summit, it struck me that I'd have been really upset if I'd have missed this day and even one bone in my body came to know what I hadn't experienced. It was a lyrically beautiful day. Warmth, sun, clear trails, and an iconic mountain. Peak #20 on my list — a round number! (Not quite halfway, but within spitting distance!)
I started out with the K10s, and if the snow was a bit more consolidated, I'd have stuck with them. But by around halfway, I was tiring from not being able to push off well with my back foot. So I swapped into the snowshoes, being glad I brought them. It didn't really matter, because from minute one on the trail, I felt the magic of the day in my core. The recent snows had blanketed everything perfectly. The weather was textbook clement. I was going to have an amazing day. And I did.
Bare boot hikers left divots. In February, this would be a bother, but it's getting warm, and any trail at this point is a good trail. With the snowshoes, it didn't matter, and indeed, I was smoothing it out. I made my way up through a forest awakening with birdsong filtering through the air, rich blue sky above, and snow melting off the trees. As I passed deciduous forest to spruce, the snow deepened modestly and I became more glad to have the snowshoes. The trail got steeper and the sky bluer. Snow on the trees was more prominent, to stand in stark contrast against the sky.
Finally, the summit, and parked on its peak, the base of the old fire tower. The winds had sculpted giant biomorphic forms all over. Snow on the trees looked like cauliflower florets. Views of the Pemigewasset Wilderness at my feet. The Franconia Range to the side. Miles and miles of fluffy clouds, stretching to the horizon set against an azure sky.
I turned back, and made swift time. While on the way up, I passed a small number of people, on the way down, I passed the UMass Amherst outing club, as well as a couple other parties. And on this…
I was about an hour from my car when I met up with a trio of very friendly young gentlemen, heading up the mountain. It was, at this point, well past three o'clock, and they were clad in cotton. I have no qualms about telling people they're heading for disaster, because if nothing else, I want to save the SAR teams a chilly night out if I can at all help it.
Fortunately, they were receptive. They came with boundless enthusiasm, hoping to bag peak #1 of their 48, and although they were inadequately equipped physically, mentally, they turned back without question and on a dime when their deficiencies were pointed out. Having the humility to do that is huge in my book. They avoided a potentially terrible experience that would sour them from ever enjoying the outdoors at all.
I think it's our first responsibility to hike safely. These days, it's easy to look to our GPS units and cell phones, and think 911 is a phone call away. In ordinary life, "when seconds count, help is minutes away." But in the mountains, help might be at best hours away, assuming you got a cell signal.
Various well known organizations are always running clinics on outdoors skills, and they're staffed with people who love to help others learn to enjoy the outdoors safely. There are plenty of resources out there to learn how. (And when in doubt, drop me a note and I might be able to help you find something, or at least connect you with someone who knows better than I.)
Rescue services like Androscoggin, Mountain Rescue Service, and others do exist and they do good work, but they're staffed by humans, not gods — even though their selflessness often borders on the divine. We all love enjoying a weekend outside. However, even though the day may be amazing, the views clear, and the air warm and fragrant, the mountain weather can change without hesitation.
Let's do our part to afford nights of peaceful slumber to those who would rescue us without a second thought. When you're not sure, do your homework. Research, ask a few questions, maybe take a class or go on a guided outing. And there are lots of small, non challenging mountains where one can go in relative safety to practice technique before applying it to the big honkin' beasts that hang out on the northern end of the Whites.
For the three guys, in case you forgot… I highly recommend reading the AMC White Mountain Guide, The 4,000 Footers of the White Mountains, and Where You'll Find Me as a good jumping off point. Good luck on your list!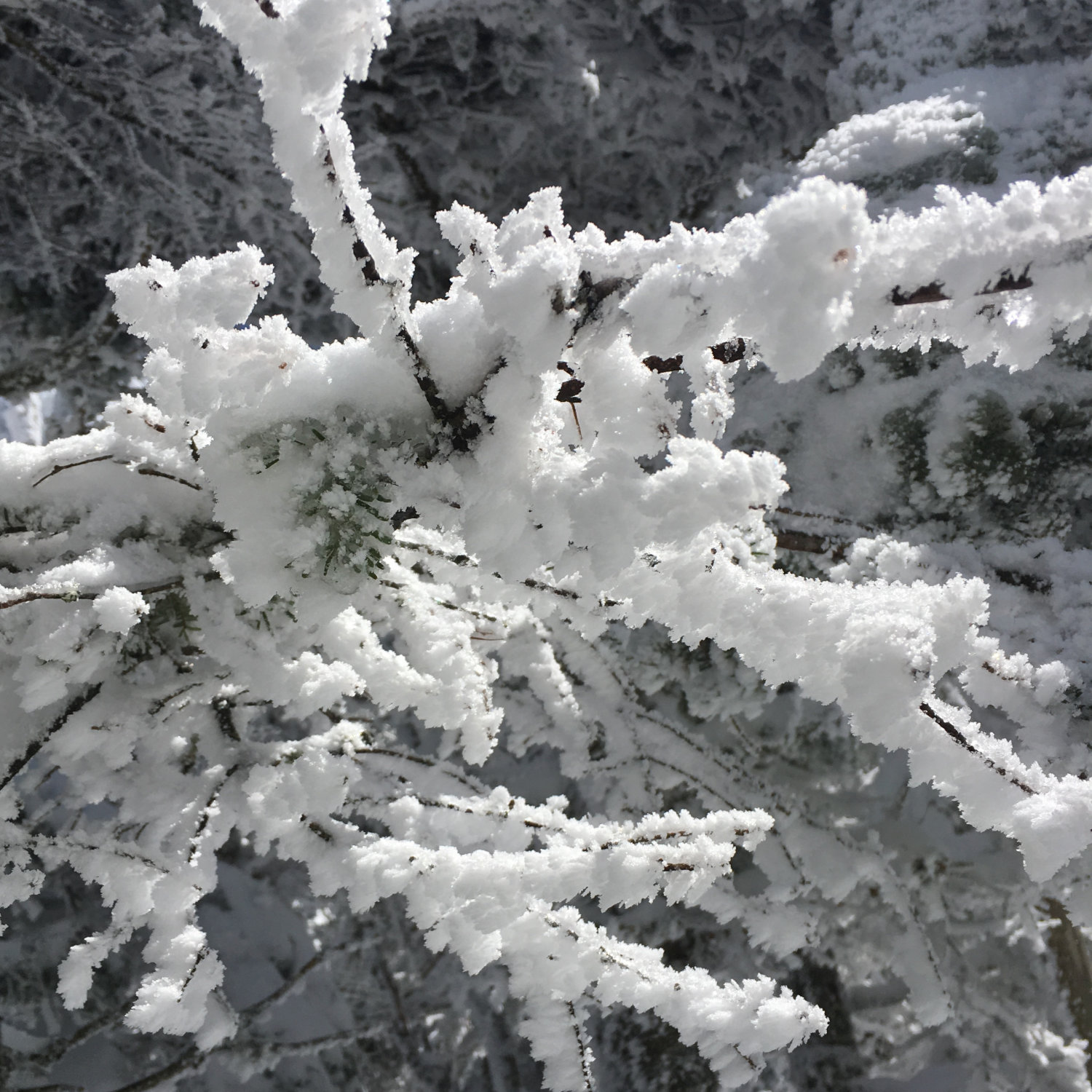 Not sure whether this is more snow or rime, but stunning nonetheless.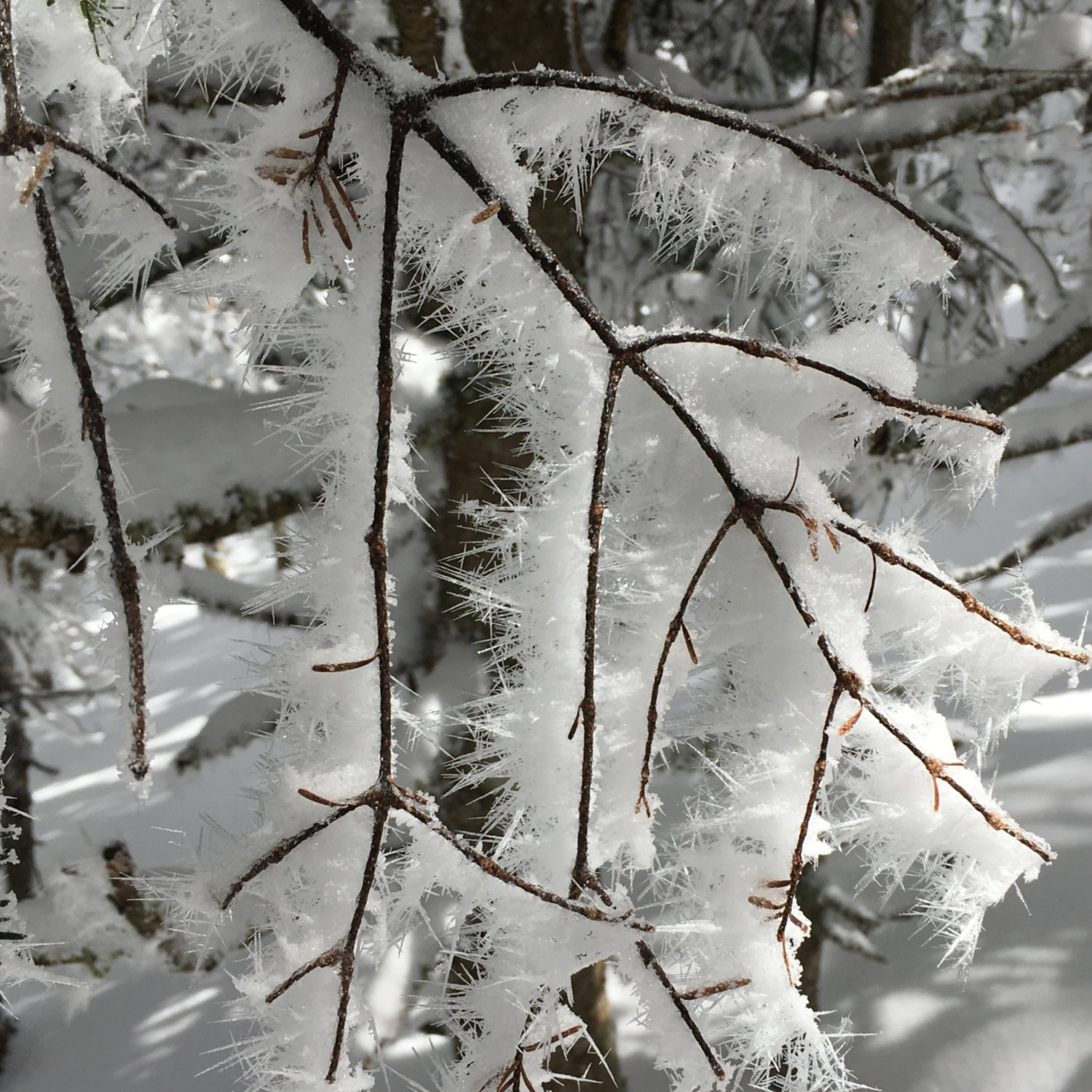 Hoarfrost. Amazing stuff.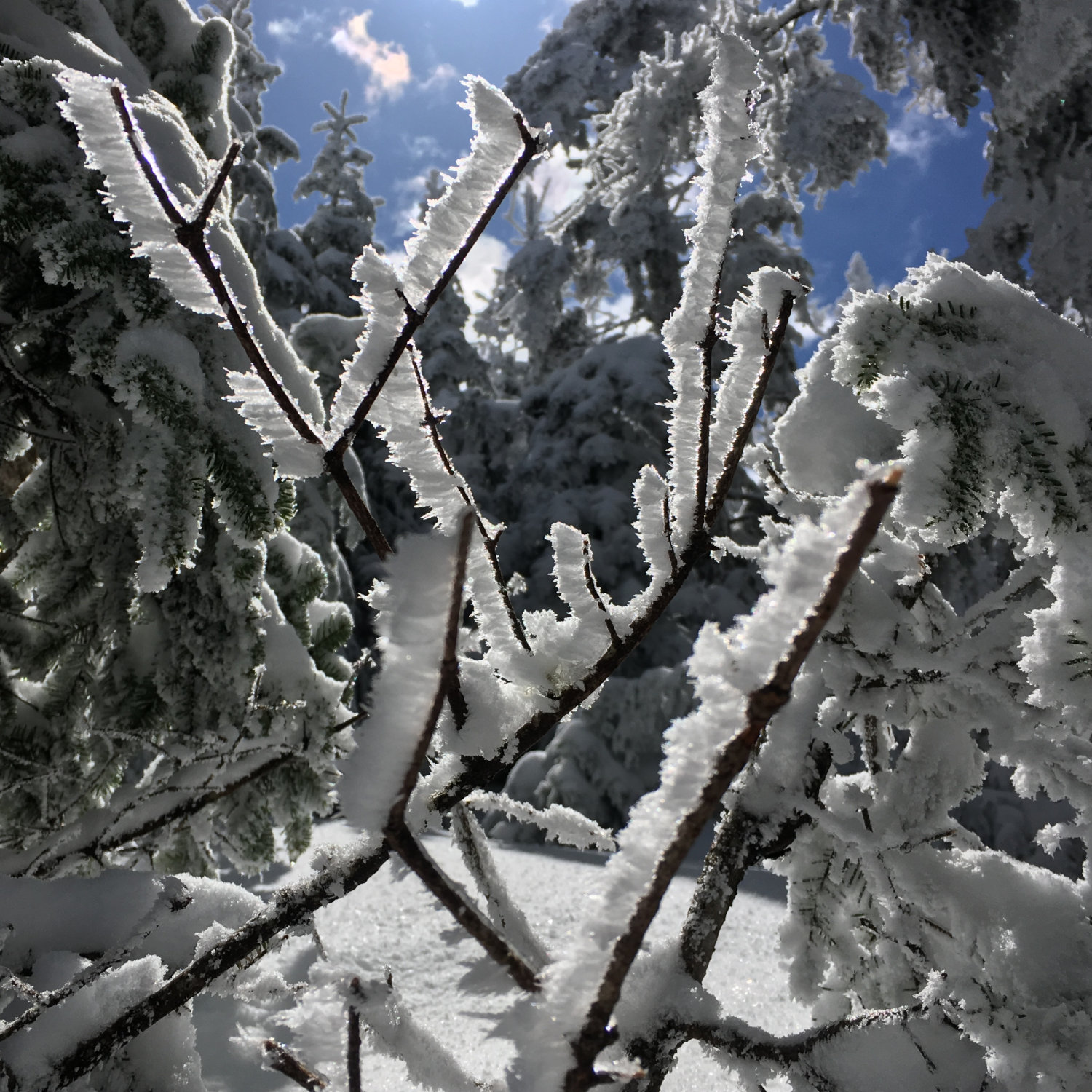 Rime. Everywhere, rime.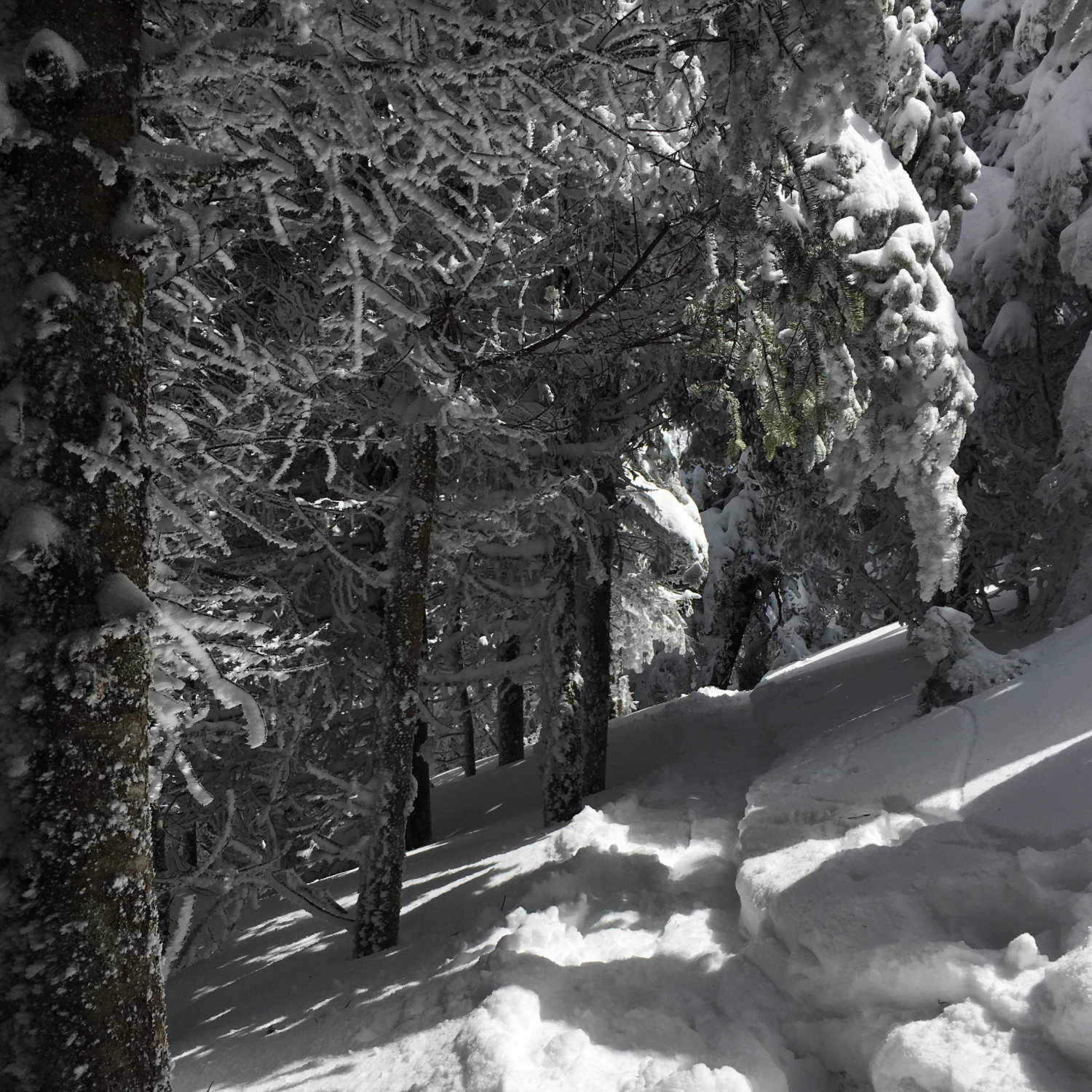 In the upper elevations, the trail was downright enchanting at times.