Mt Cabot. 4120 feet. 2020-11-07 (Saturday.) Via the York Pond trail, Bunnell Notch trail, Kilkenny Ridge trail. Approx 10 miles.
35 Autumn peaks completed. 13 left to go.
69 dF at trailhead, 55 dF at the summit, 60 dF at the car. Sunny, with a slight overcast haze. (Ain't nothing gonna stop that sun, tho!) Modest wind, approx 5-10 MPH through the trees. Shorts and tee shirt weather, actually. In November. Who'da thunk?
Trailhead: 1110. Summit: 1420. Car: 1700.
I think I've been here before
Looking back at my previous posts, I saw much in common between today's hike, and the one I did closing out winter, in March of 2019. Y'know, the one where I got back to the car a whopping 43 minutes before the end of the winter solstice. Yikes!
Nail down the quickie that lies furthest away. Concentrate things so future hikes are closer to home. And get out the door a bit later than I'd have wanted. Check, check, check. (Vaclav Havel? Czech!) On these three metrics, it's almost exactly the same.
Good times in good weather? Now that's the important one. CHECK! But again, exactly the same. Not sure this is the kind of pattern to rail against, right? When the gods hand you a pitcher of delicious lemonade, instead of a basket of them lemons, you have yourself a good time. Today, they even handed out slices of lemon meringue pie to go along with. Mmmm… pie…
I'm still seeing a lot of upside here. With asides…
As an aside, I've now done that peak in all four seasons. I'm a bit chagrined that I didn't do more to tread on new trails in support of my redlining effort, but the sunlight wasn't with me by the end of the day. It didn't make sense, as much as I wanted it to. One thing that sticks with me is that the trees, sans leaves, show the hills that much better. From here and there, I was able to get more of a sense of the lay of the land, and now I'm curious. I really, really want to hike that area much more before I get a bunch older.
Just as another aside, it stuck out in my mind on arriving at the trailhead. Hiking on Saturdays is atypical for me, where my "weekend" is normally mid-week for everyone else. But I wanted to knock some peaks off my Autumn list, and perhaps close-out my 48 for the season. That silly AMC list, and all. But it meant arriving and seeing that which I rarely see, except in summertime at places like Appalachia: dozens of cars. I was expecting a mountain nearly to myself, but there were scads of people. I should have expected as much on a lyrically beautiful Saturday with such warm weather. I mean, it attracted me like a moth to a flame, right? 
No worries. If you're on the northernmost of the 4,000 footers, you likely belong. (I'm thinking back to times I've seen poorly-equipped hikers, and even now, I get the heebie-jeebies.) Even though it's easier than the White Dot trail on Mt Monadnock, I saw nowhere near the typical traffic of that mountain. But I did see a couple dozen lovely people, and in a few cases, their enthusiastic pups. One pair had an unusually striking Aussie, another hiker had a "Jack Russell mutt". And there were at least a couple others, just as friendly. There were the hikers heading up to spend the night in the cabin. I'm jealous of the starry night sky you no-doubt enjoyed before tucking in for the night. Wonderful to meet you all, and all your intrepid pups. 
And now, back to the program…
On my winter trip, I made a point of spending more time having fun on the mountain, rather than just focus on the list. This hike didn't precisely hew to that standard, except on those occasions when it did. With no question of where I was going (fourth time being the charm, and all…) I had more headspace to pay attention to the trail and its environs. For one thing, I never realized it can be as wet as it was today. (On that score, please be mindful of erosion. Tread lightly. The trails are fragile right now.)
If I was to notice something, though, it's that not much was different. This is its own comfort, not necessarily a liability. The northernmost of the 4,000 footers, and one that's not particularly tall, is just what it is. There's nothing to it. The trail is straightforward, not particularly lumpy, no serious water crossings. And most of it comes at you after the seventh inning stretch — up until that point, the grades are pretty easy. It's like that old, beat-up pair of blue jeans that feels so soft and comfy. 
Much of the hike had the feel of going up former logging roads. Near the fire warden's cabin, I enjoyed the vistas to the NE and SW — tho the latter was attenuated by backlit haze. Time spent paying attention to the evolution of the forest had me identifying those features by sight. This evening, I consulted my reference books to confirm my hunches. Nice.
But that aside, those old logging roads were built where they are because that was the nicer way up. Through some trick of being where it is in the north, or something, Cabot itself is the nicer way up. Perhaps it's the very long drive from the cities to the south. Maybe it's that the weather focuses on the taller peaks to the south. Maybe it's the fact that once you turn off the main road, you're still several long minutes from the trailhead. No idea, and frankly, it doesn't matter. I get a sense of quietude up there that I experience in few other places. The magic seems almost more… magical. 
I'll tell you one thing: those trails where you're a mile or two from the trailhead, and you're still hearing the truck traffic down below… I've got thoughts about that. While it's a very, very, very, very, very… long, windy road in that takes forever, there's no hope a wayward truck is going to serenade the trail with the sounds of its exhaust. In that, Cabot is a rare gem indeed! 
I had a chance to listen to the babbling brook as it meandered its way downhill. Up above, I could hear the insistent whispering of the winds through the trees. Birds nattering about, and still in sufficient quantity that it didn't feel a rarity to hear so much as one. (Though unlike last outing, there were no grey jays to feed.) I miss seeing the lush understory, and that on Cabot is something that strangely connects me straight to the forests I walked in my youth. But you can't have it all.
And yet, if you leave yourself open to it, usually you get what you need. And so it was for me today. Magic. I normally catch up on missed sleep on Saturdays. I'm so glad I didn't today. The trail provides? Check. And mate.
As always, stay safe out there.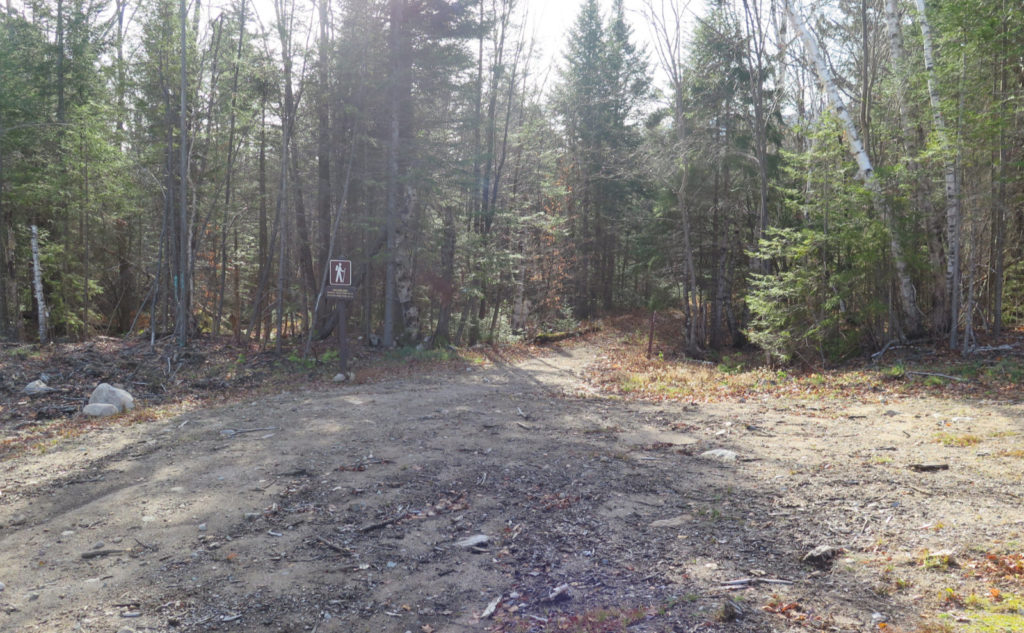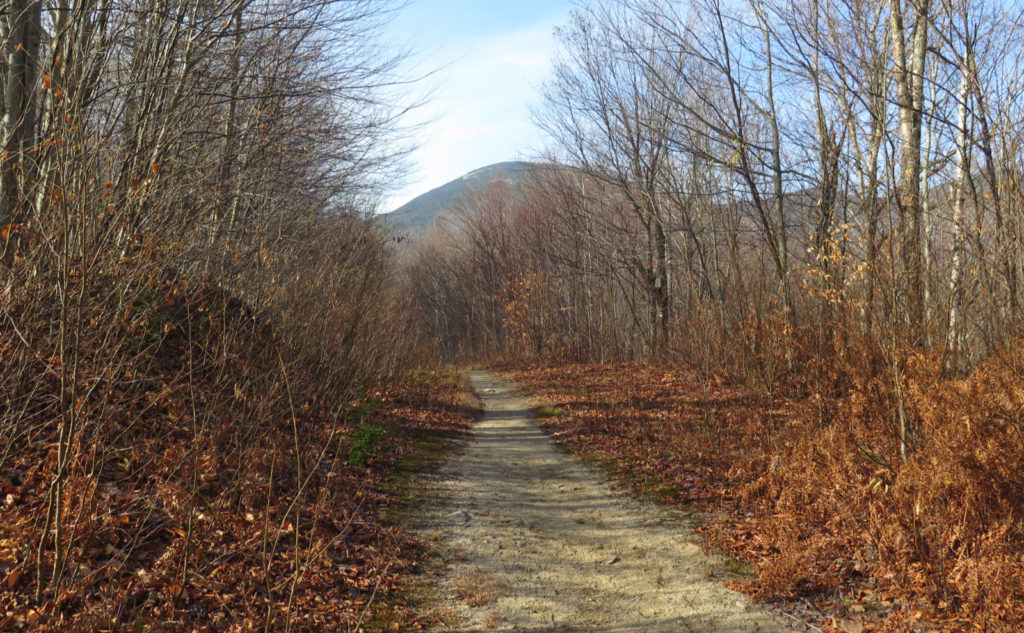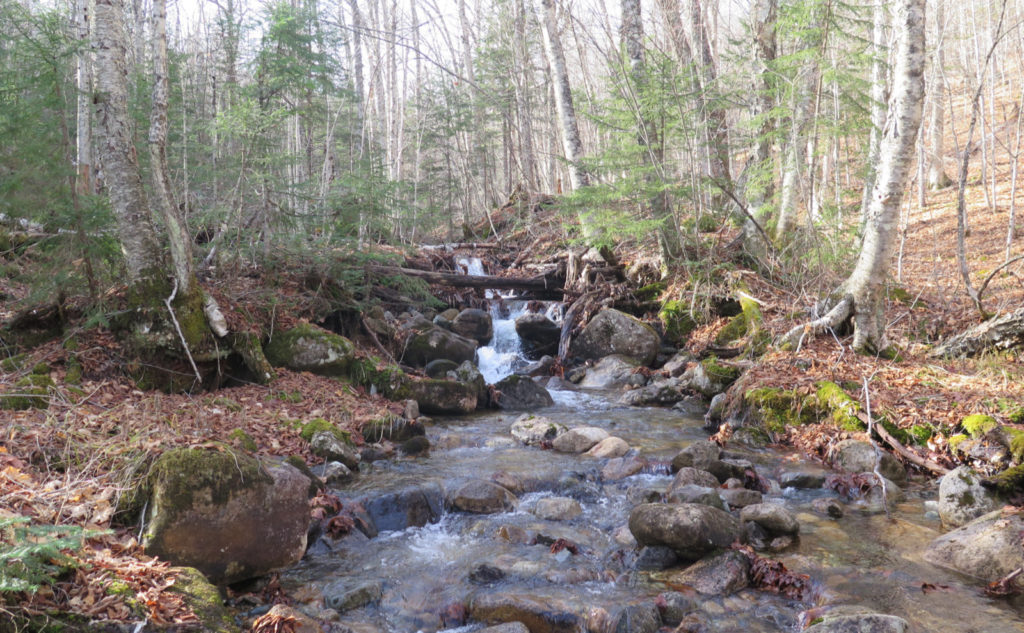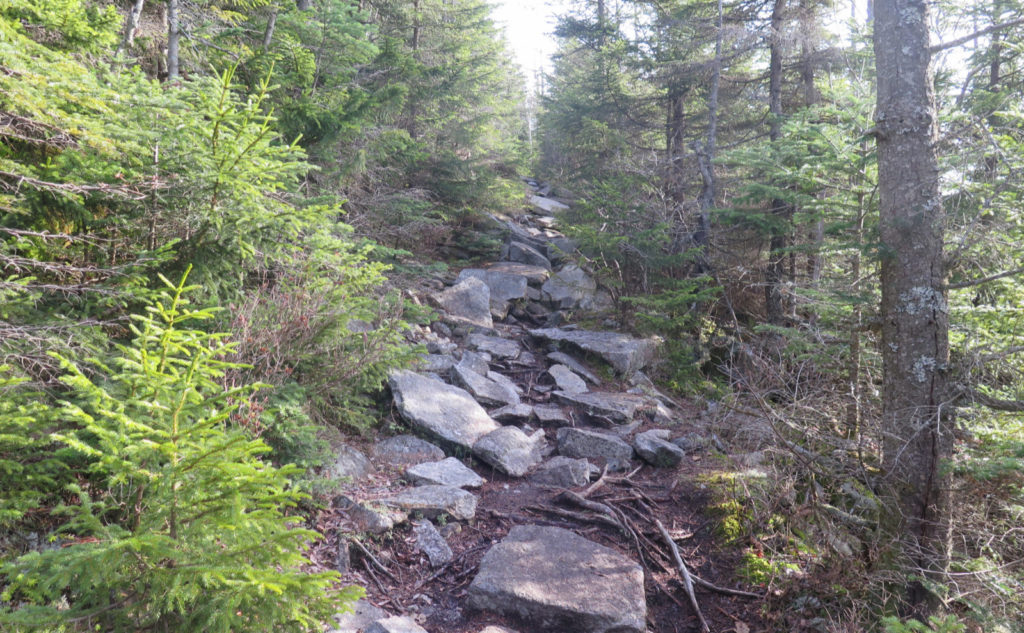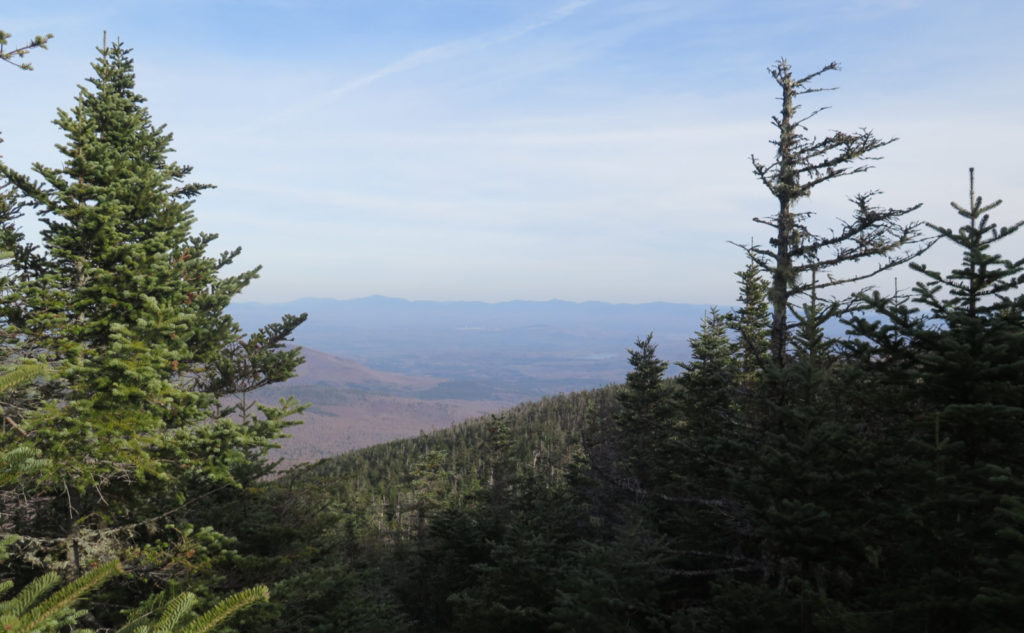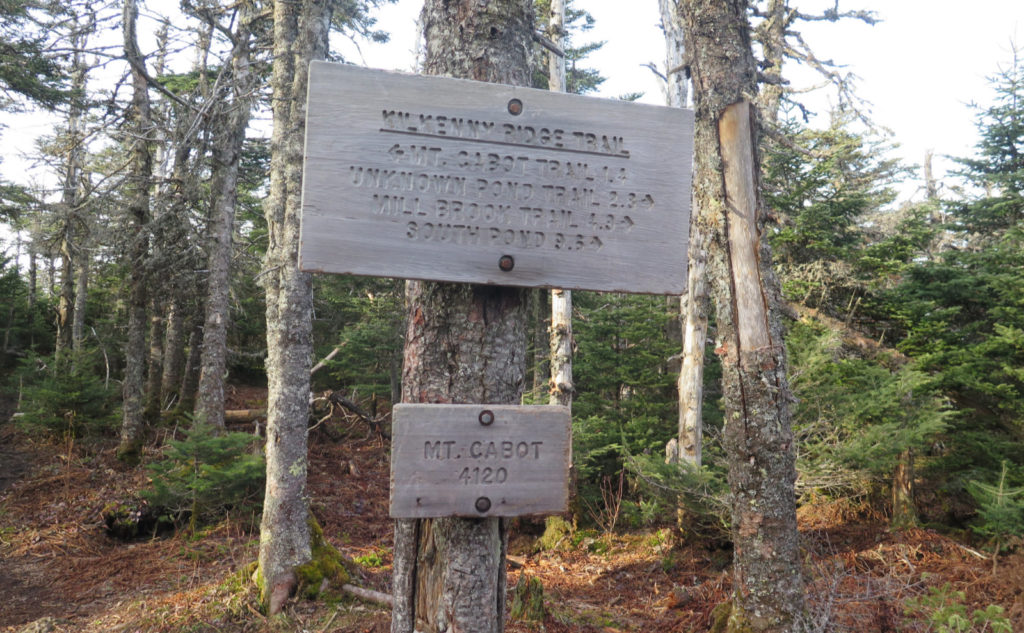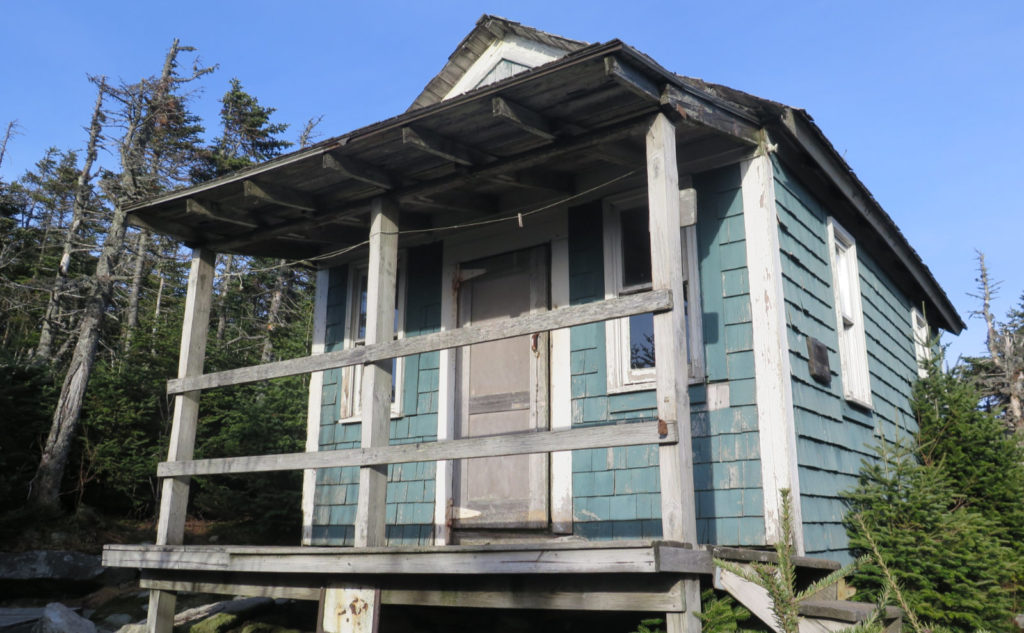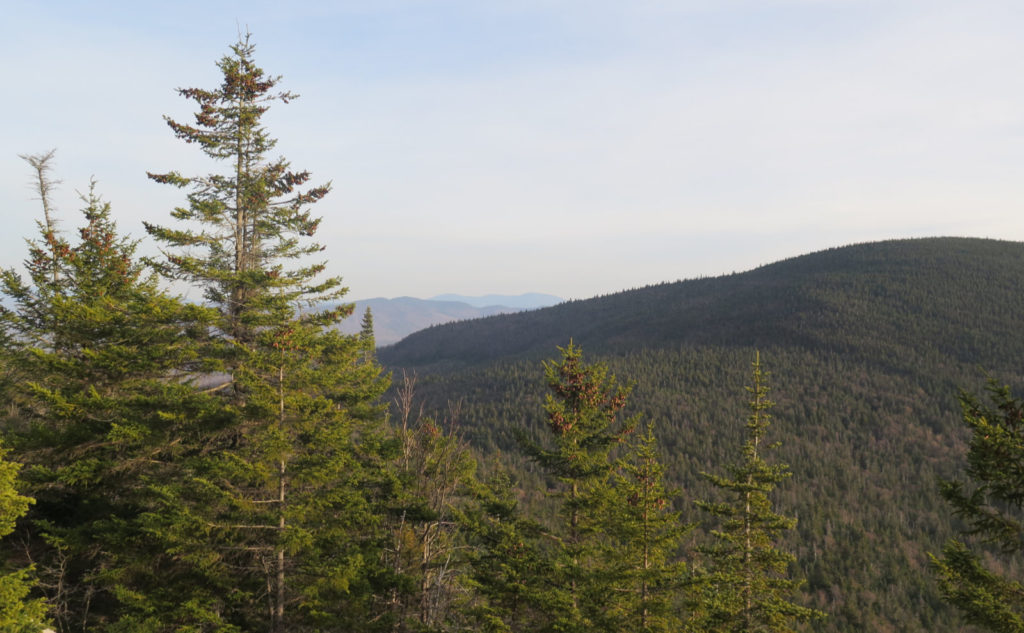 Nuts and Bolts: Turn north (if you're not already doing so) on Route 16 in Gorham, and follow it to Berlin. At the Dunkin' Donuts, bear left, and stay on Route 110, heading west into Milan. Once settled on that road, just stick with it for a few miles. At the sign for the Berlin Fish Hatchery, turn left onto York Pond road. Or have Siri lead you there.
At this point, you're still several minutes from the trailhead, and a couple miles of dirt road, at least. (The road is seriously long, and you'll feel like you've driven half the way to Timbuktu by the time you actually put boots on the trail.) When you can actually see the hatchery, look for the trail signs in the hatchery yard. One will point you to York Pond trail, which essentially just keeps you going straight on the road you're on. It'll turn to dirt on the other side of the compound. At a point a few minutes down the road, you'll see the trailhead on the left. Just follow your nose. It's not actually that hard to find. 
At the moment, it would seem there's been some logging activity in the area of the car park. If that's what you're seeing (near the time of this writing in November, 2020) then you're probably at the right place. There's a small brown garage to the far side of the parking area. 
Trailhead will be on the left, far side of the parking area. Blazes are yellow for the most part. The trail is very easy to follow in the months where growth isn't terribly lush. In summer, the understory on the lower stretches tends to encroach, but it's not that bad.