Greenleaf Hut. Franconia, NH. 2019-10-16. Via the Greenleaf Trail. Approx 5.5 miles, round trip, with 2,300 feet elevation gain.
Trailhead: 1230. Hut: 1400. Car: 1630.
55 dF with robust winds in the 10-20 MPH range in the trees, and higher at overlooks.
Tea, cookies, and a book. Or: after altitude adjustment, an attitude adjustment.
This was a trip borne out of an omission. After arriving at the Greenleaf hut last week, I realized I'd forgotten a crucial thing: my AMC High Huts book, in which I'd dutifully been getting all the hut stamps whenever I happened to be on a trip passing by one. Greenleaf, of course, was the last one that I needed, and I'll be darned if I have to wait for next season. D'oh!
So naturally, I needed to fix that. I wasn't going to give up a nicer day — hence my trip up Adams the other day. Today, though, things fell into place. It was a day where I felt like I needed to hit the trail, and the weather was just one of those days. As it turned out, "just one of those days," and what I ended up doing with it, were a perfect match.
At the point where I realized I was going to need a goal after doing the 48 in all four seasons, doing the grid seemed like a way to punt on deciding on something more interesting. And so I've been at least nominally paying attention to trails other than the straight shot, or the most appropriate for winter, or what-have-you. (If nothing else, look at Adams and its dozens of trails, and ask how anyone can hike everything in that bowl of spaghetti.) I've been caught by the idea of hiking Skookumchuck trail for awhile, but then I saw Greenleaf trail, and that seemed perfect for my needs. Get my hut stamp, and cross that trail off the redline list. Score!
What I didn't expect from the day was something of a spiritual repeat of when I hiked Liberty and Flume a year ago. In other words, magic. There's something about shuffling along a trail in mid-autumn, when the leaves have most certainly turned, and some of them are already blanketing the trail. And you're swoosh-swoosh-swooshing your way along. I didn't have golden sun, but I had the wind in the trees above keeping me company. Yeah, it wasn't one of those warm and sunny autumn hikes that are so amazing on their own, but it was still pretty nice, just being in all that color. It's a great time of year to go on a hike.
Getting out of the car, I was greeted by probably 40-50 MPH winds in the parking lot. The notch was funneling crazy strong winds, and I had the curious experience of leaning into the wind without being on a ridge or in a col. What on earth is up with that? It was about a quarter mile walk to the trailhead, and then I was in the green tunnel, mostly out of the wind. The trail pitched upward pretty quickly, so there was no real reprieve, but I was on the trail, which was enough for me.
Greenleaf trail basically follows a line from the Tramway parking area (same place you park for doing the Kinsman Ridge trail up Cannon) around the southeastern end of Eagle Cliff, and up the northwest shoulder of Lafayette. More-or-less. It's a really quick ascent. The trail features a bevy of switchbacks — more than I've seen anywhere else, I'm sure. And the ascent is quick enough that before long, my ears were popping. This trail means business. It's not smooth like Waumbek, nor rock-encrusted like Adams. On a scale of 1-10, with those two mountains as bookends, I'd rate its rockiness at about a 7. Not enough that you're picking your way around boulders, but certainly busy with rocks. I had stopped at the Mountain Wanderer bookstore on the way up, and Steve Smith called it "gnarly." I agree with that description. Don't expect a smooth ride.
But that being said, I quickly realized its merit. You're off the trade route, and you're making good time up the mountain. On the way down, you have the option of taking the Bridle Path for the views (I didn't, on account of the beastly wind) and walking back via the bike path. Likewise, you could top-out, and take Skookumchuck trail and walk the bike path to your car. And for me, at least, going through Eagle Pass was a thrill. There's no mistaking that you're going between one distinct area and another (seriously, it's almost like you're walking through a door, it's so abrupt) and the scenery is breathtaking. You have cliffs on one side, and the gigantic mass of Lafayette on the other, with a view of Cannon and the notch in the distance. Wow!
Much of the trail is similar to itself. There's a lot of climbing across (not really "over") rocks. It's not particularly hard work in and of itself, as the rocks mostly present either flat faces or otherwise good footing in general. After Adams, this was welcome relief. Steve mentioned the trail is a bit slick after a rain, but I didn't have that experience, as the trail hadn't seen rain in a bit. (After I left, that was fixed right quick.) There was a dip in the trail at a drainage where I saw how it could become a mud puddle, but again, it was a dry trail for me.
I got to the hut with a stiff wind swirling around. Inside, the croo greeted me by name, remembering me from my recent stay. I can't express how much that meant, and it reflects very well on them — especially in a world where it's easy to feel like just another number. There were some very tasty cookies that went well with a cup of tea. I found a couple books on the shelf and sat by the window for a spell, warming my hands as I listened to the wind howling outside. It would have been 100% perfect if there had been a roaring fire in the non-existent fireplace and a dog at my feet, but even without that, it felt very restful.
Hut stamp in my book, and a belly full of tea and cookies, it was time to head back. The trip down was uneventful, and before long, I was back at the car. Making the same mistake on the way home, I stopped again at Steve's shop, which fattened up my book collection some more, while lightening my wallet as well. The trouble with bookstores is you find what you want, and moments later, you find what you didn't know you wanted. A bookstore in the White Mountains, catering to hikers, is both a treat and a threat. One should never have enough books.
One of my big discoveries this past summer was that a summit is optional. I think this is a lesson that I'm going to keep coming back to. I don't think Greenleaf is going to be my automatic go-to when I need a cup of tea and a book in the mountains (there are much easier huts to visit!) but it's nonetheless a very lovely trip. As anyone who's hiked Adams knows, the best view is the one where you can see the summit that you're not standing on. You can't see Washington from Washington, but you get a great view of Lafayette from the hut.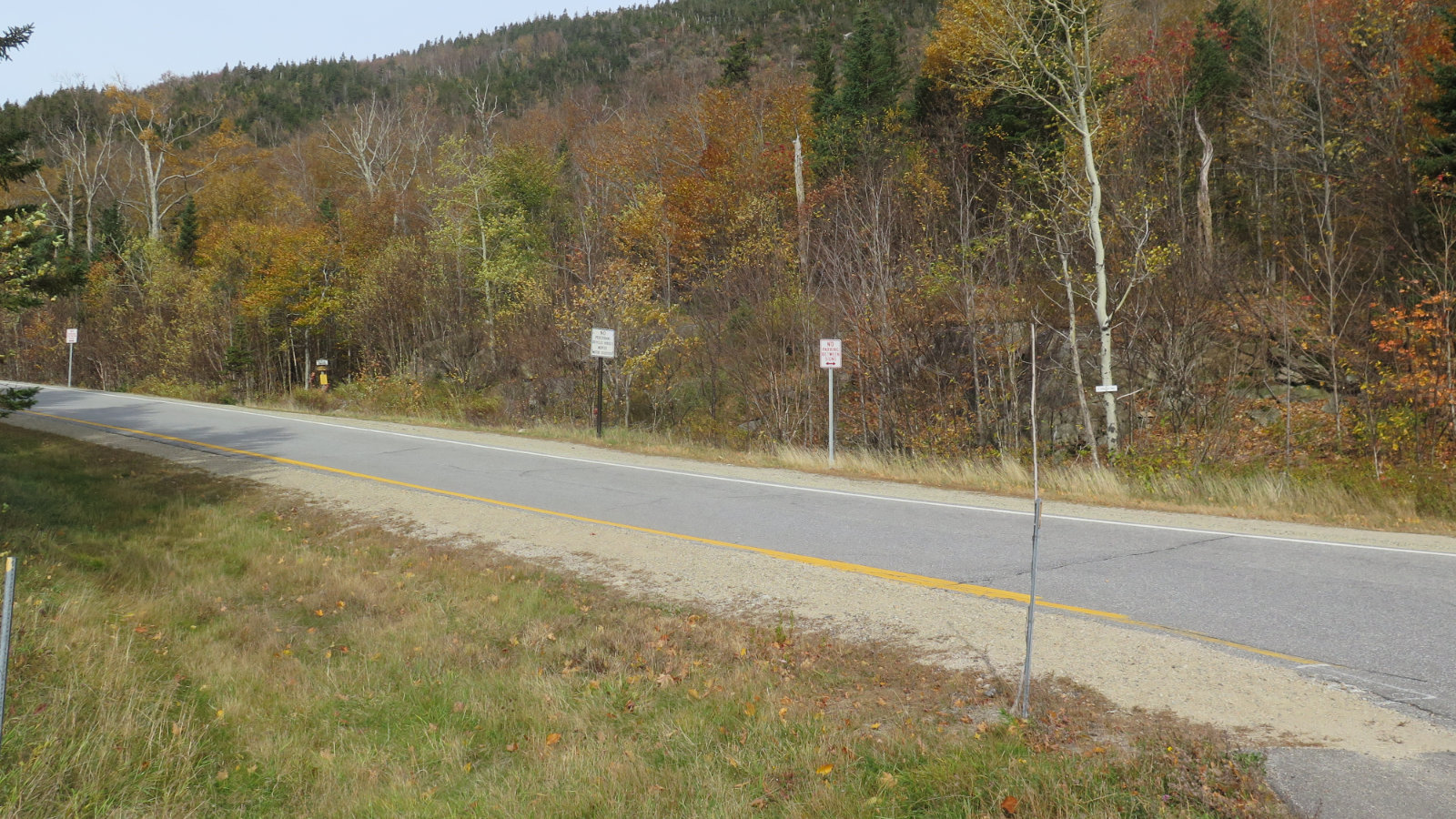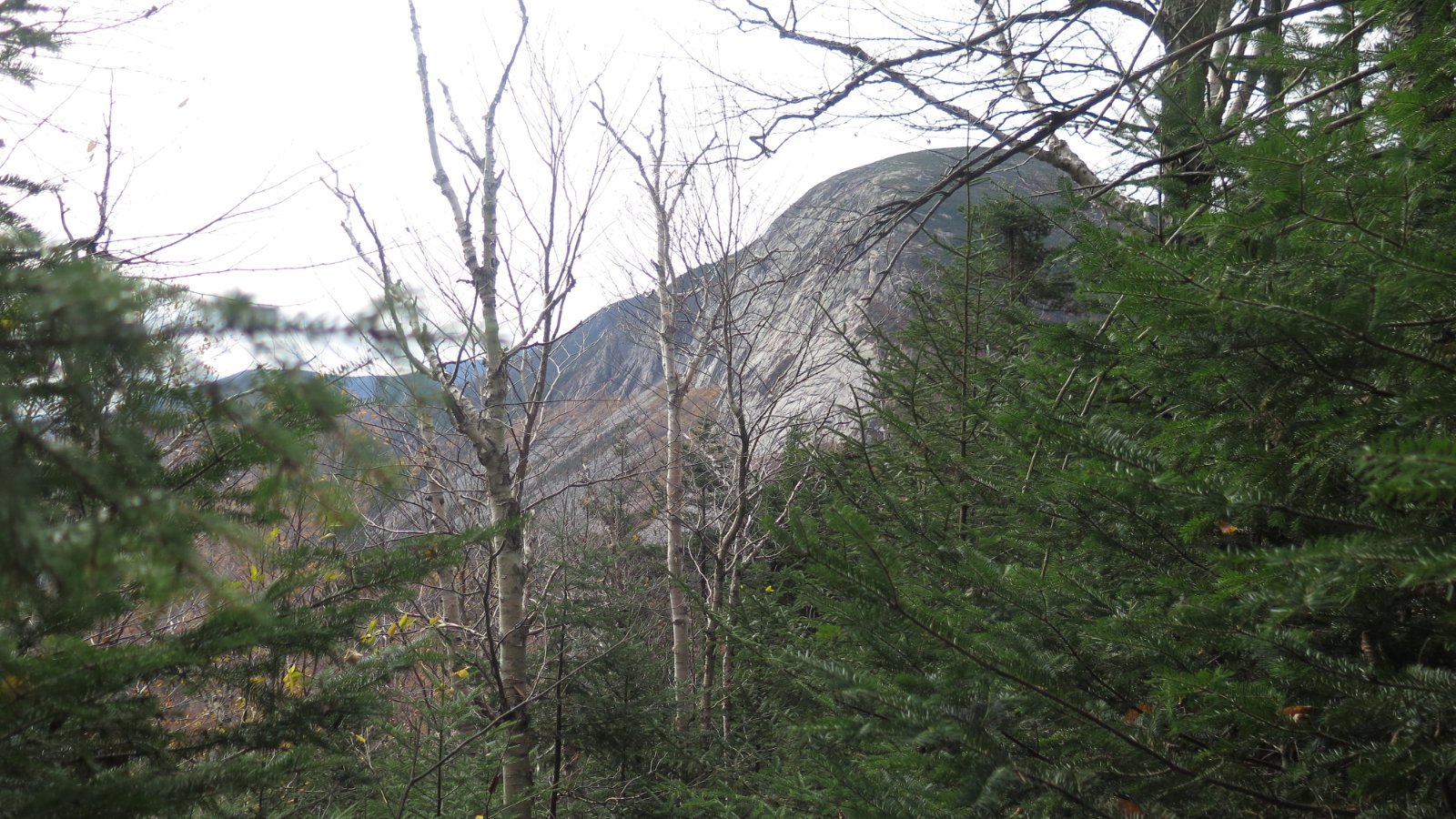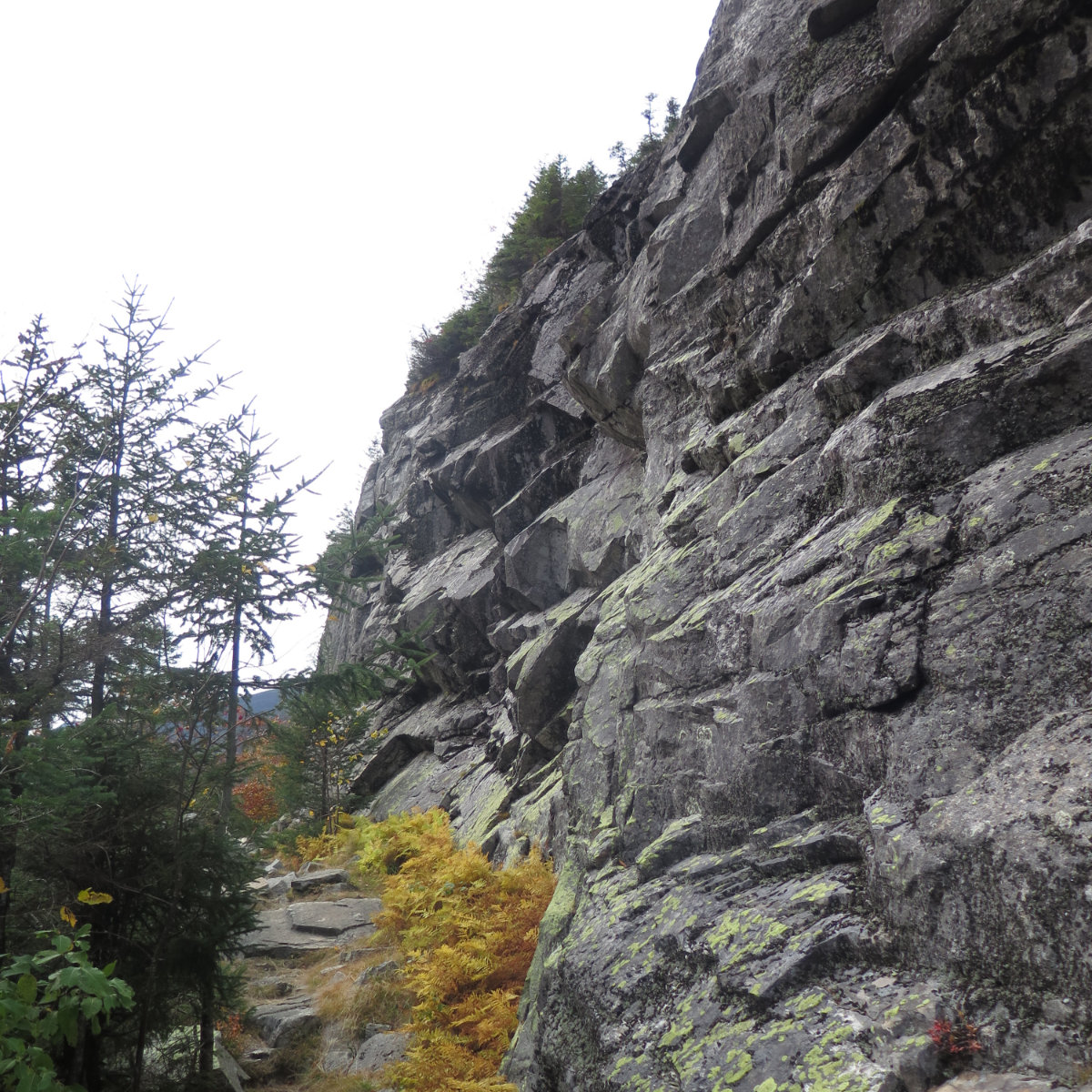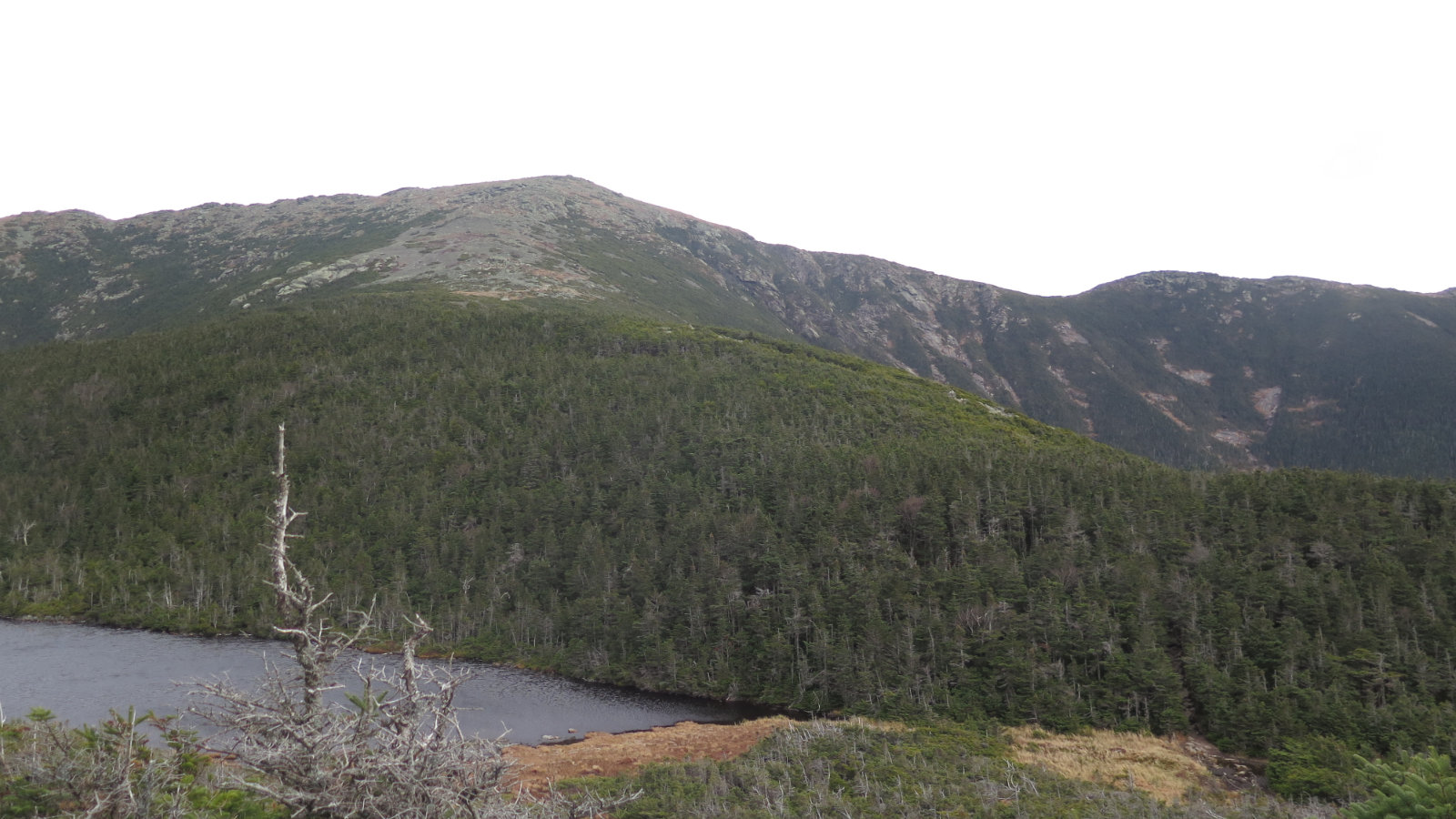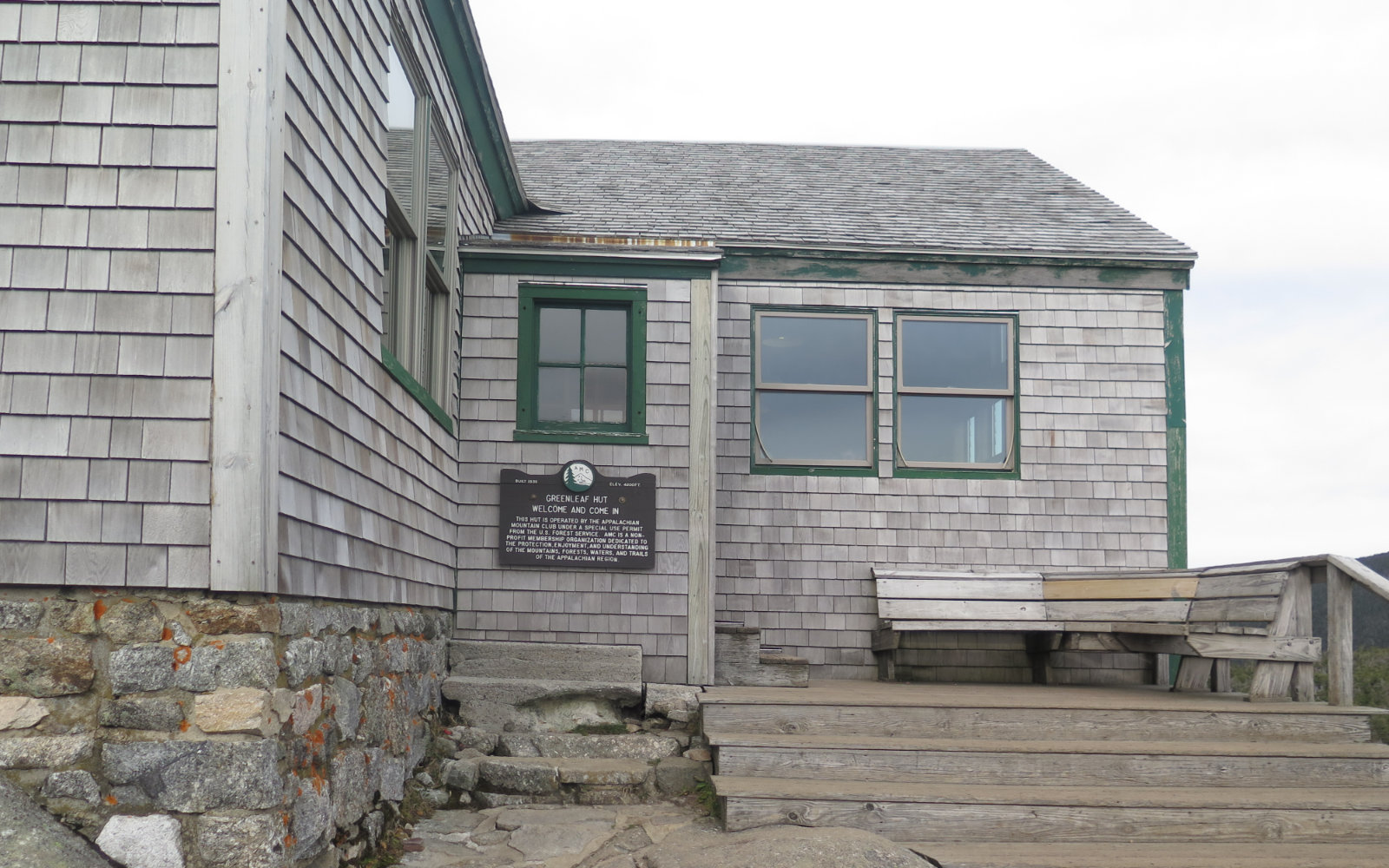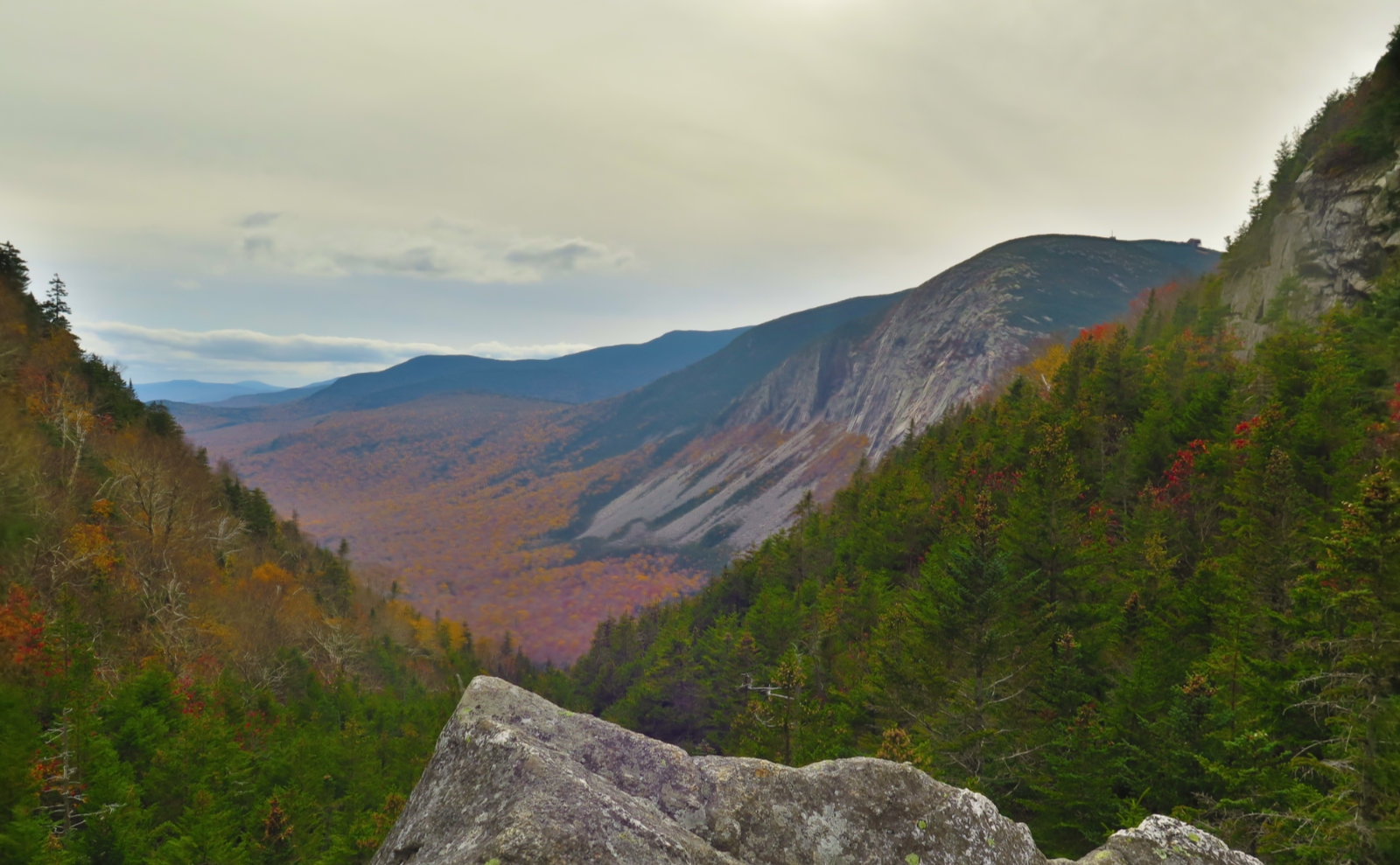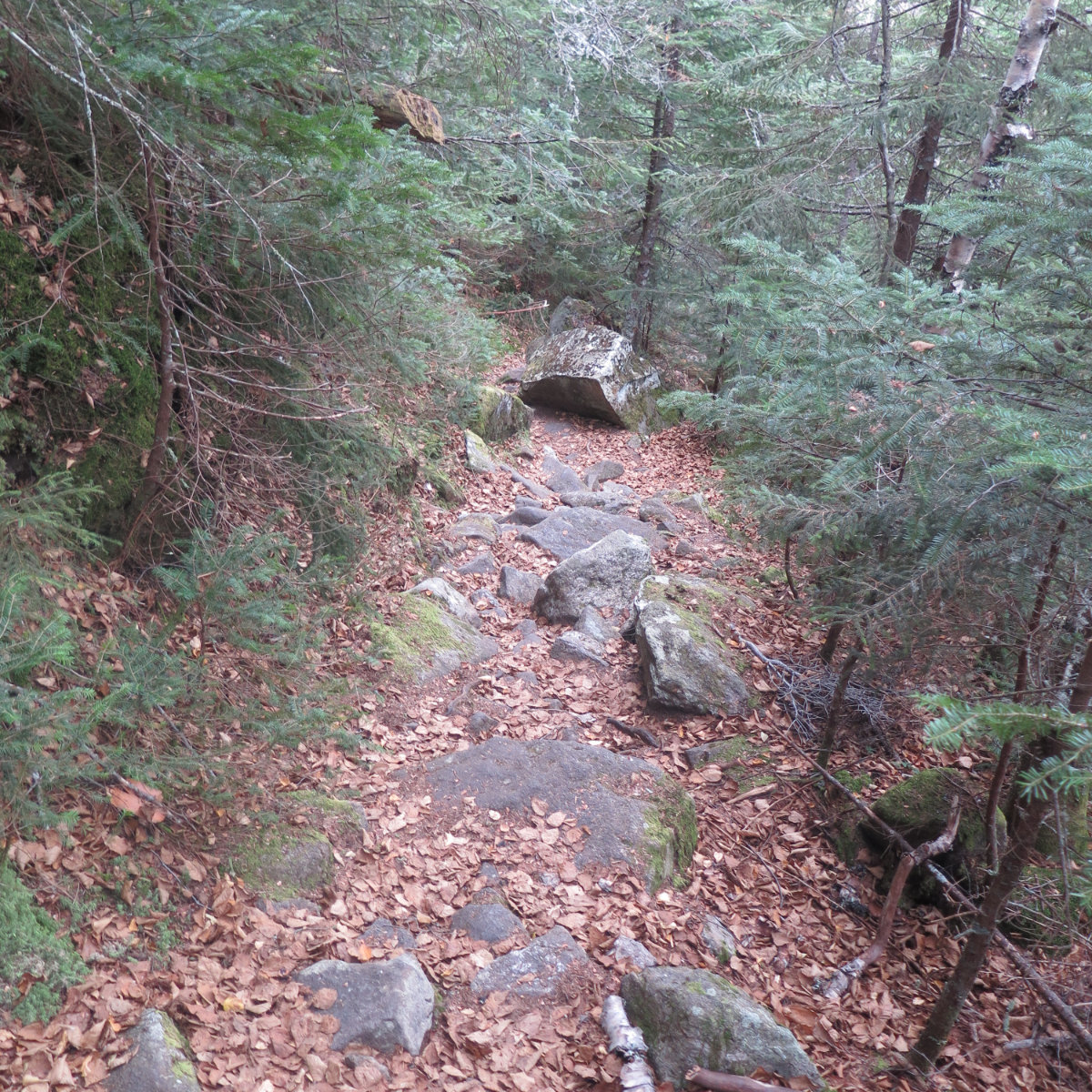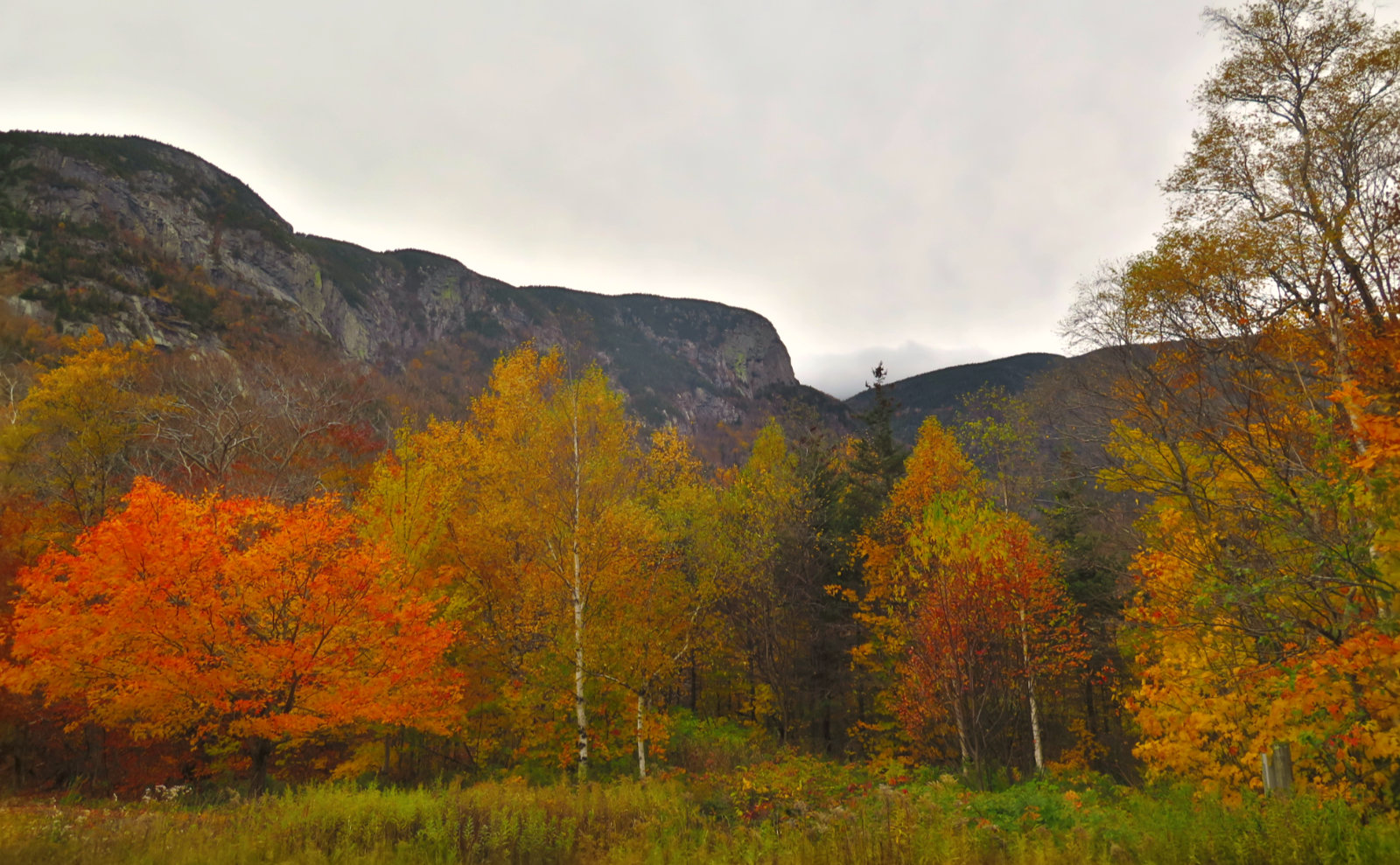 Courtesy of Steve Smith, there's a side note: the LIDAR survey of the Whites has shown what many of us all know, that Tecumseh is short of 4,000 feet by a bit. But also, it's looking like Lincoln doesn't have prominence by a shade. (It's been known that South Hancock doesn't by an unmistakable margin.) And Guyot is both tall enough and has prominence. In a month, the committee is meeting to discuss the future of the list, so nothing is cast in stone just yet. (And because 48 isn't enough, the Hundred Highest could also get shaken up.) I'd like to see Guyot added, because he gave us the first map of the Whites. Beyond that, I don't have much of an opinion. Humorously, I think a gang of enthusiastic hikers armed with pickaxes and shovels could make short work of ensuring Lincoln's prominence, and it probably wouldn't take much to fix Tecumseh. Swap South Hancock for Guyot, and keep the list at 48. Done.
However… the folks who create the reference "sphere" (technically, the "geoid") on which GPS and other geospatial references are based on, are due to update the model in a couple of years. So this all might be a moot exercise in 2022 anyway.
Nuts and Bolts: Getting to the trailhead is easy for 99.9% of the way. Take exit 34 B, and park in the hiker area. (You probably could get away with parking in a closer spot, but be an ambassador for the sport. You'll be hiking orders of magnitude further, anyway.) Walk back the way you came, all the way to the underpass for 93. On the other side, look left. You'll see the sign for the trailhead on the opposite side of the road. Right now, the trail is outright blanketed in leaves, but it shouldn't be difficult to follow bottom to top. It's fairly steep — on par with the other trails in the area — so don't expect an easy hike. You'll sweat a bit for this one. But it's mercifully short, and the footing overall is good.
If you enjoy reading these posts, consider subscribing. Your email will only be used to alert you of new posts — typically 1-2 times per week. I will not use or share your email for any other purpose without your express permission.