Cannon Mountain. From the Tramway parking area, via the Kinsman Ridge Trail, Lonesome Lake Trail, Around Lonesome Lake Trail, Cascade Brook Trail, Pemi Trail.
Available stops include the summit canteen (if open), AMC Lonesome Lake hut, and Old Man of the Mountain viewing area.
Approx 8.5 miles, 4,250′ total elevation gain.
Weather was in the mid 70s, low 80s. Light wind, and partly cloudy. (A bit more clouds than sun.) Pleasant.
Trailhead: 1030. Summit: 1300. Lonesome Lake Hut 1445. Lonesome Lake trailhead: 1530. Car: 1615.
Steep, Strenuous, Satisfying!
It was almost by chance that I chose to do Cannon today. I was feeling a bit at loose ends, and maybe it's a byproduct of "coming back to civilization" from my trip to Katahdin (oh wow, let me count the ways that left an impact on me!) but I had an unplanned day off and I just wanted to be on a mountain. But looking back, Cannon makes sense. I mean, I'd already done its pals to the south. More importantly, while Moosilauke is. just. fun, the Kinsmans, and maybe more specifically how I did them this time around, got their hooks into me big time. How could I not "collect the set"?
Make no mistake, Cannon is strenuous no matter how you slice it. It pulls no punches, and yet, for all that, it doesn't sucker punch, either. The mountain lays it bare. It's short (a "mere" 4080 feet) but even from the highway, you can plainly see that it rises up fast. And so too do the trails. But all along, I felt rewarded for my toil on the trail. And for me, there's the historical perspective of it being my 48th 4,000 footer.
I arrived at the trailhead in late morning, and met some very nice young women from New York who were planning on spending the night at Kinsman Pond shelter. We shared some thoughts on hiking, and then I moved on, up the trail.
And "up" the trail is exactly that. As I mentioned, Cannon doesn't, for a moment, mince words. Every one of its trails are as strenuous as anything in the Whites, perhaps in New England. And yet, for all that near-verticality, for all the rocks, roots, and wet, I never wanted for traction. I actually made good time, racing to the summit; it was hard but the exertion felt good. Oddly, I found myself wondering "how can I extend the day, so I'm not driving more than I'm hiking?" Because at that point, I could have turned on my heel and been at my car before mid-afternoon had passed. Which would have been dumb. I came to spend my precious time in the woods. I came to be on the mountain, not in my car. I came to be in my beloved White Mountains.
I climbed the summit observation deck and took in expansive views of Lafayette. There were more clouds than would have been picturesque, but there was still enough blue to make a nice picture. Franconia Ridge was right there in front of me, almost close enough to touch, it seemed. I was enchanted. Giddy, even. Home.
It was time to head down. I'd originally thought I'd go via Hi-Cannon trail, but at the last minute, decided to take the Lonesome Lake trail for variety, and also to visit the hut. Within a few minutes of hiking, I was reminded of how steep this side of the mountain gets. I recalled was last year, hiking up and wondering when it would end. Cannon doesn't give itself up easily. I passed a few groups on their way up, and we exchanged pleasantries. The trail was very rocky and tough going, but good spirits prevailed throughout.
Finally things smoothed out, and the trail eased. I encountered a lot of bog bridge along the shores of Lonesome Lake and had even more magnificent views of Franconia Ridge. I wasn't "down" just yet, but enough to know that things were winding up quickly. The sun was starting toward the last segment of its descent, getting a little more honeyed. I made a brief visit to the AMC hut, and then pressed on. At last, I was at Lonesome Lake campground. Traversing it, I made my way to the Pemi Trail, for my last formal leg.
Pemi Trail is a gem, hidden in plain sight. Following the interstate, it's a great way to get "from here to there" in the area — a bit like the rail trail between Lowe's Path and Appalachia, or the Whitehouse trail on the opposite side of Franconia Notch. Mostly flat, it snaked its way back to the parking area at the Tramway. Never more than about 100 feet from the parkway, it wasn't quiet, but then again, along the way, I took in epic views of Eagle Cliff. I've long been wowed by it on drives past, but here, I could finally stop and gawk. Which I did. Happily.
I spent a little time at the Old Man of the Mountain memorial area. I remember the hemming and hawing, as people tried to work through the aftermath of the collapse of the Old Man. One option (thankfully shot down promptly) was to recreate it in fiberglass, bolted to the cliff. In the end, they came up with an idea where hockey stick-like arms stand in array at different heights. On the "blade" are small metal blocks, positioned such that if you stand in the right spot, the Old Man materializes on the cliff in the appropriate spot. I think they did a good job. It's not a true replacement (nor could anything be) but it is a faithful visual representation of what once was. The only thing missing is the sense of awe, that the Old Man had looked over the notch for all the time since the last glaciers receded.
And while I'm thinking about it, what does it say, that a collection of stone outcroppings on the side of a mountain could so speak for the psyche of a state, that its denizens erect a memorial after it falls? Not that I disagree, because I, too, feel for what Webster wrote. In New Hampshire, men (and women) are made on these very mountains. And it wasn't lost on me that the Old Man kept watch for probably 12,000 years. Wow.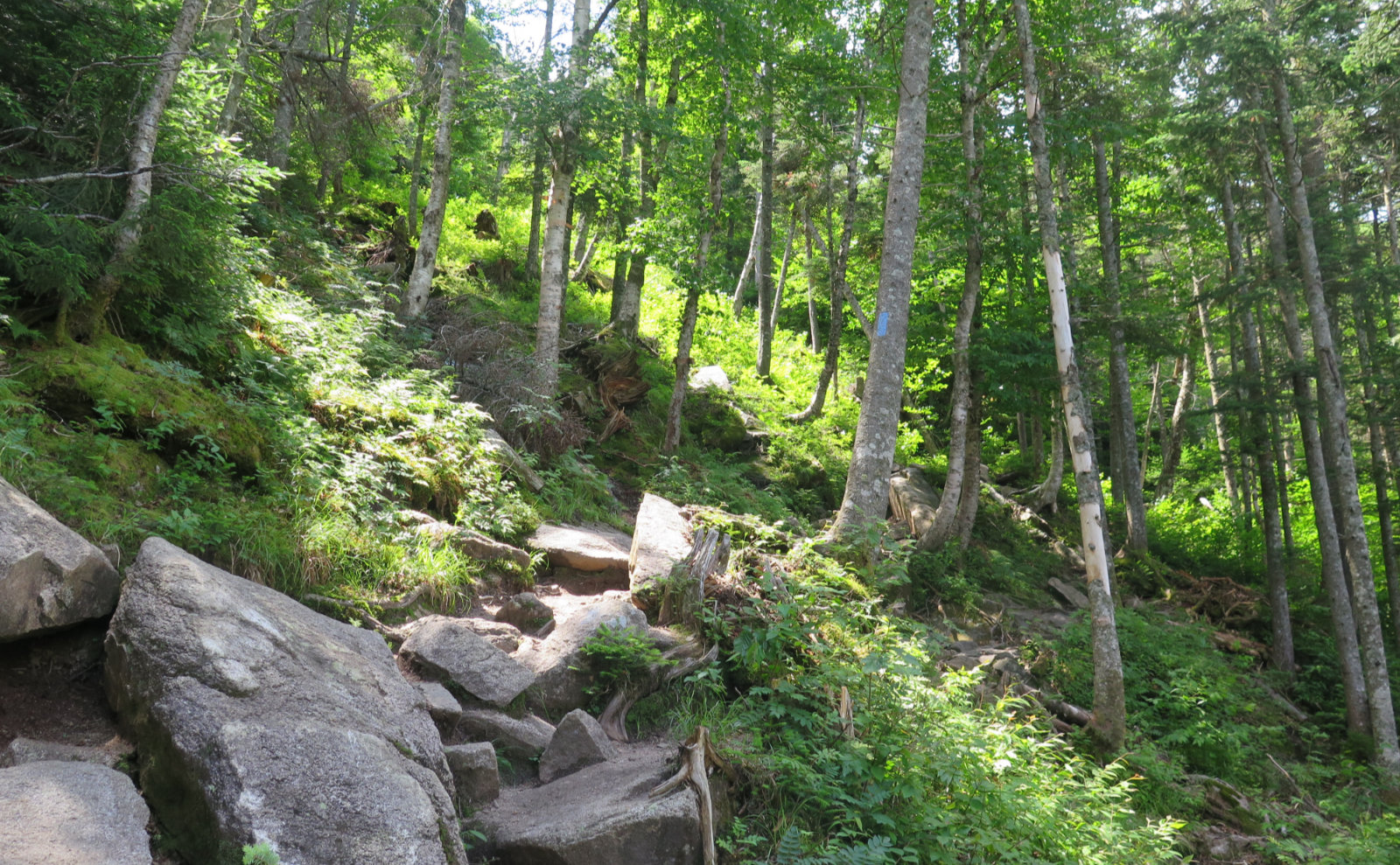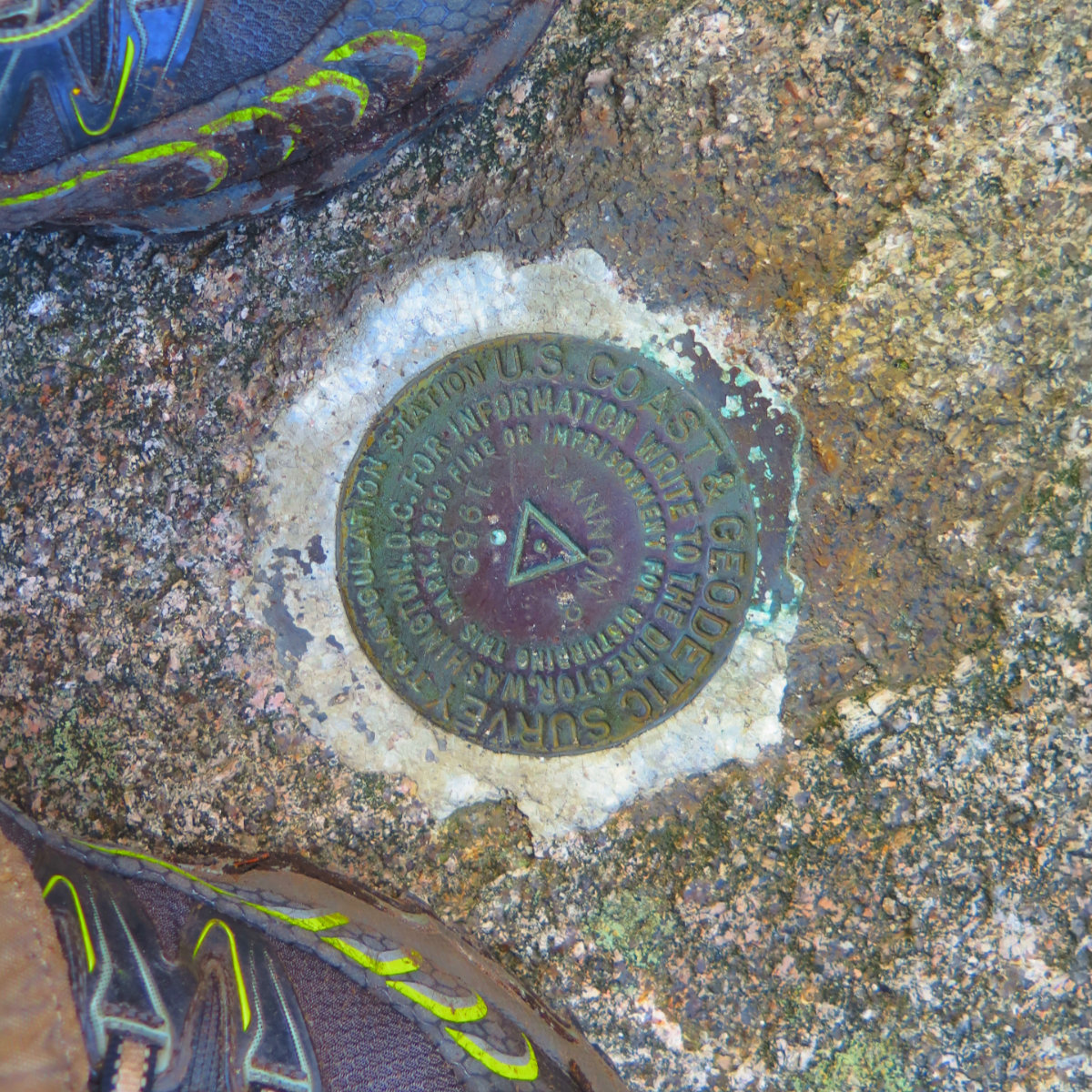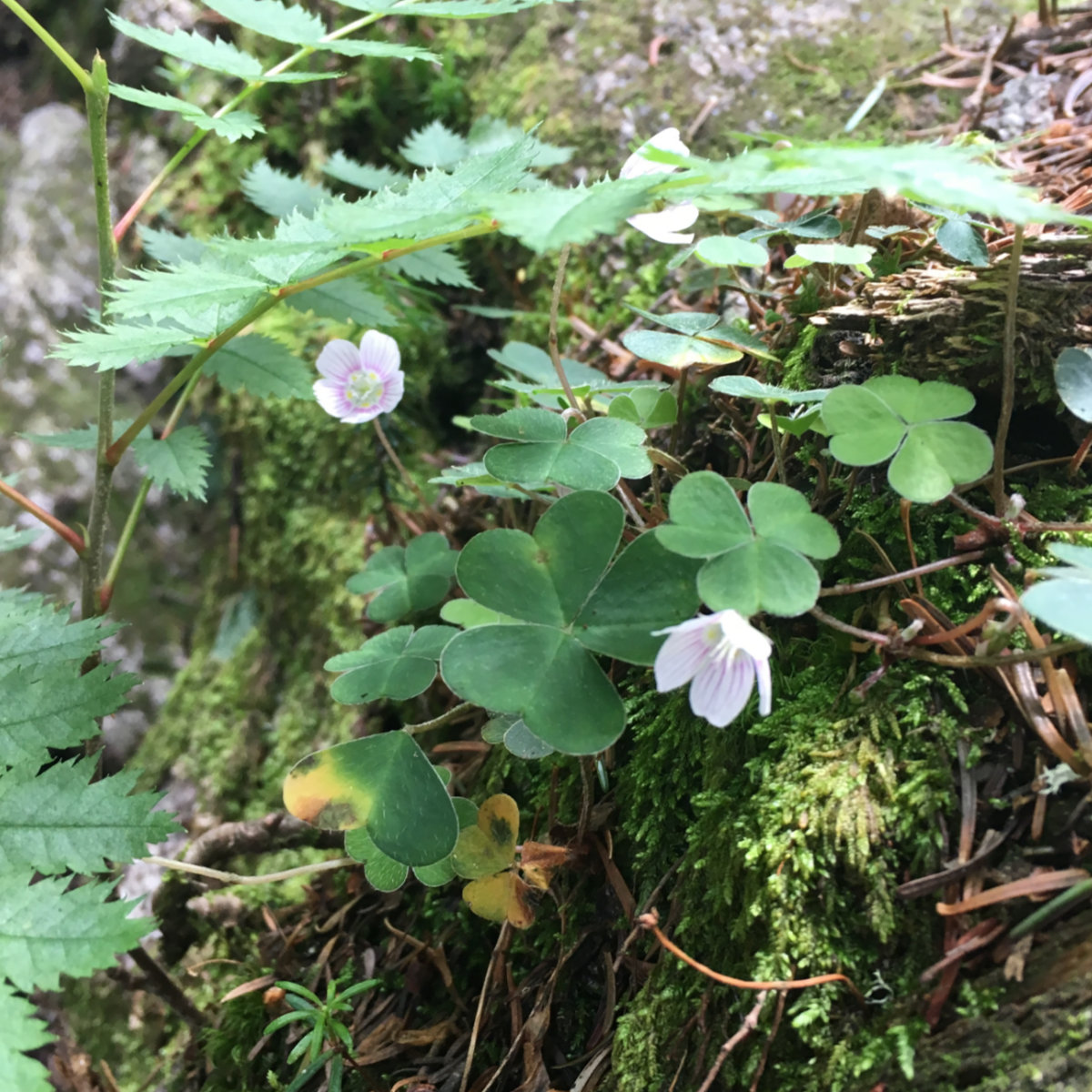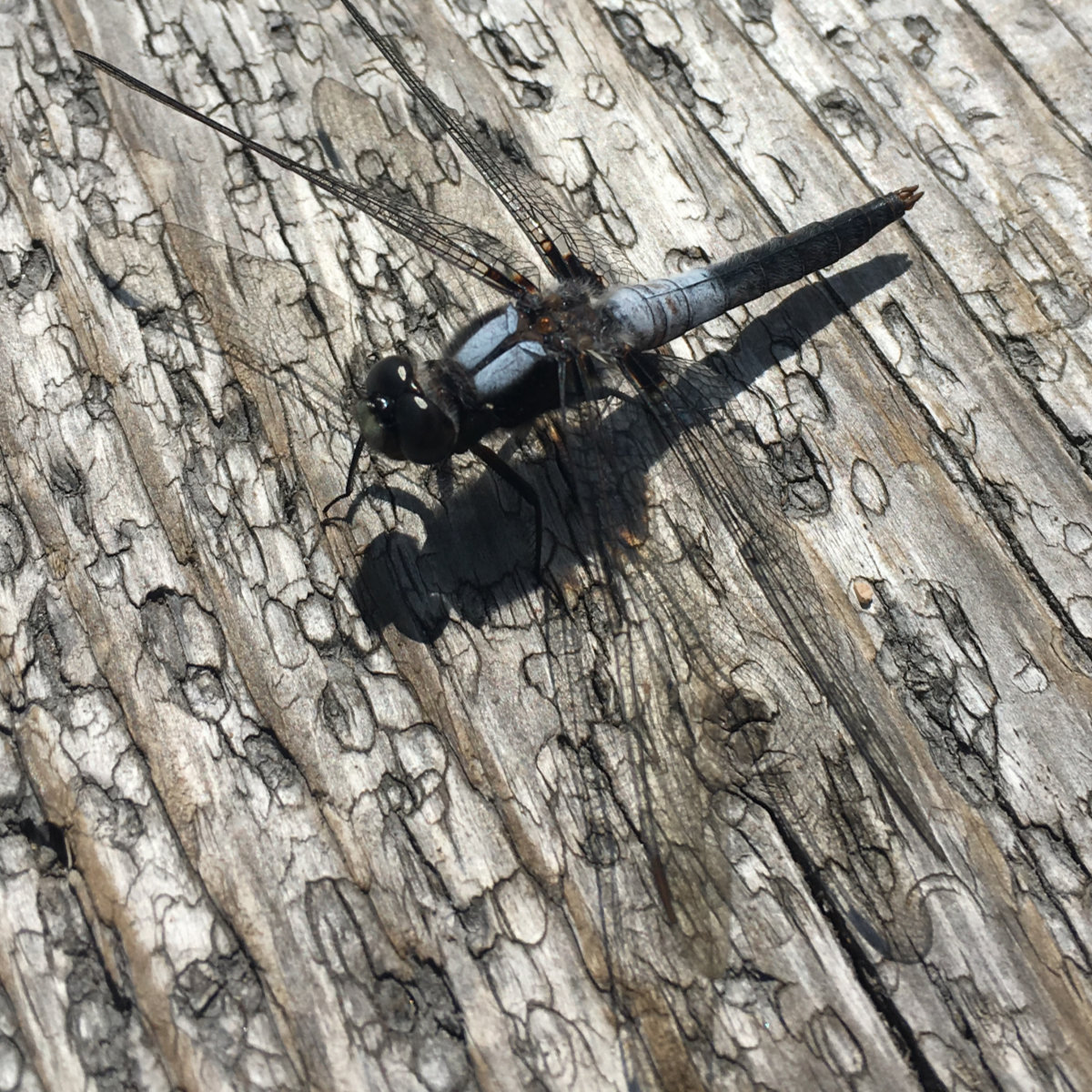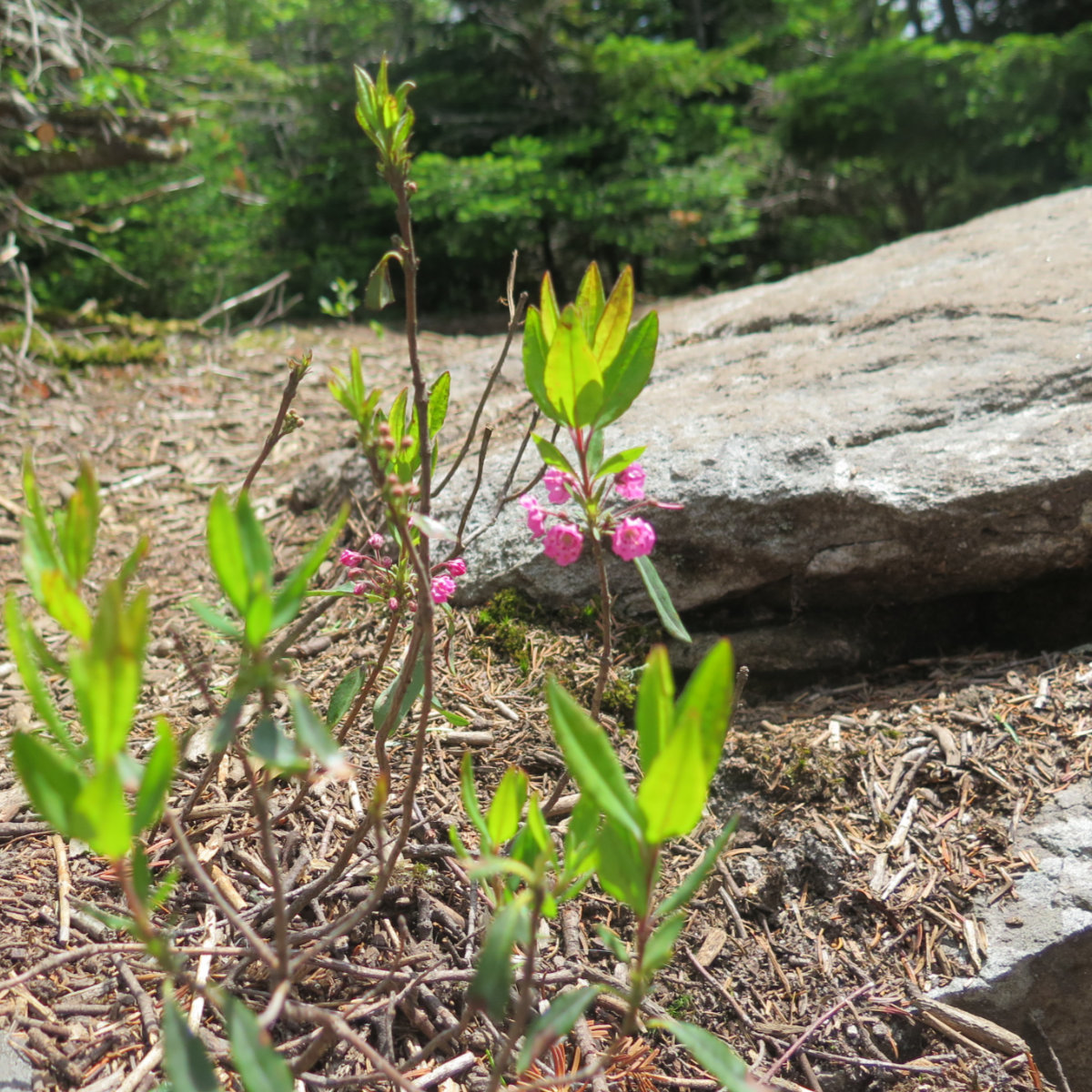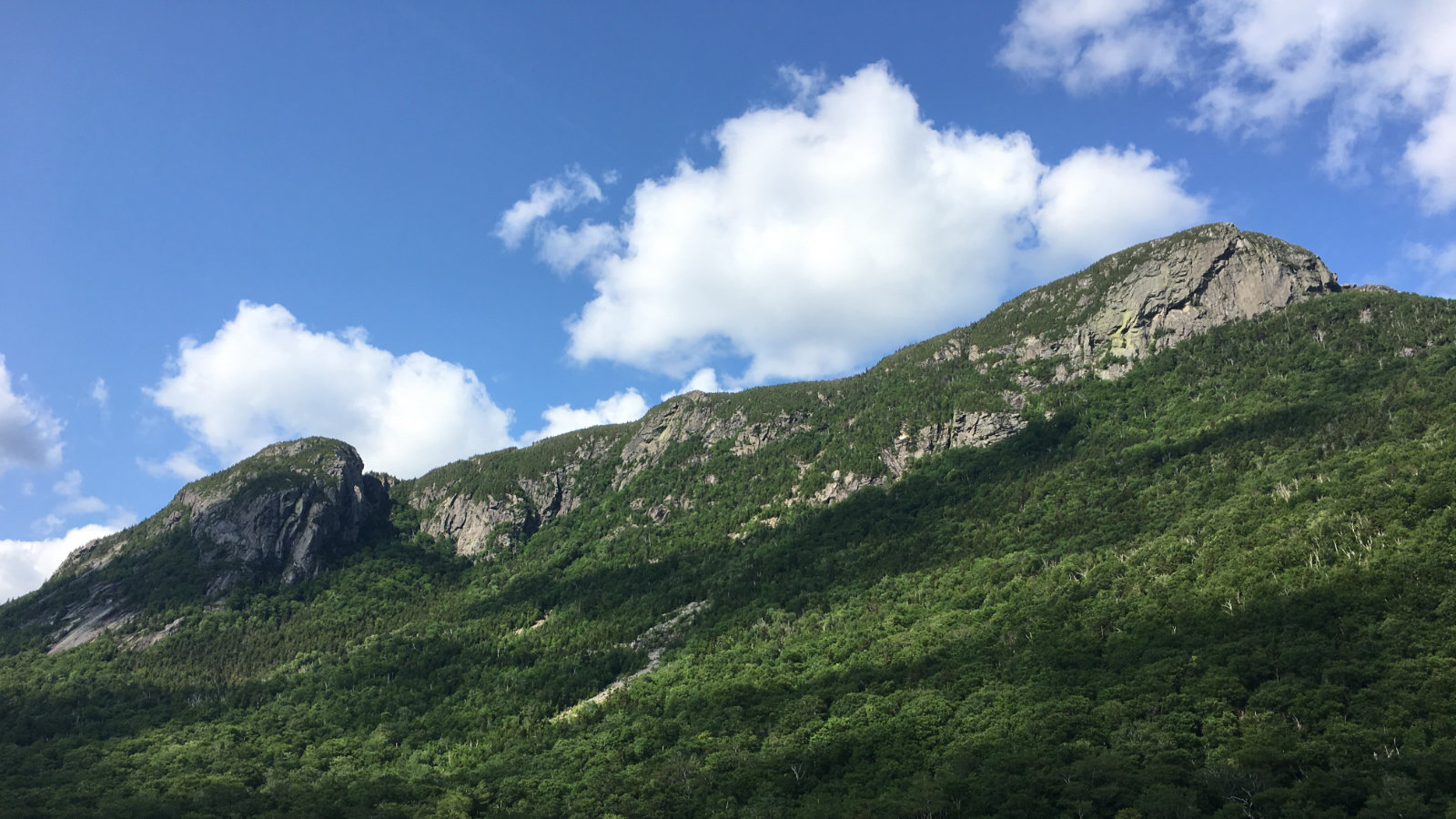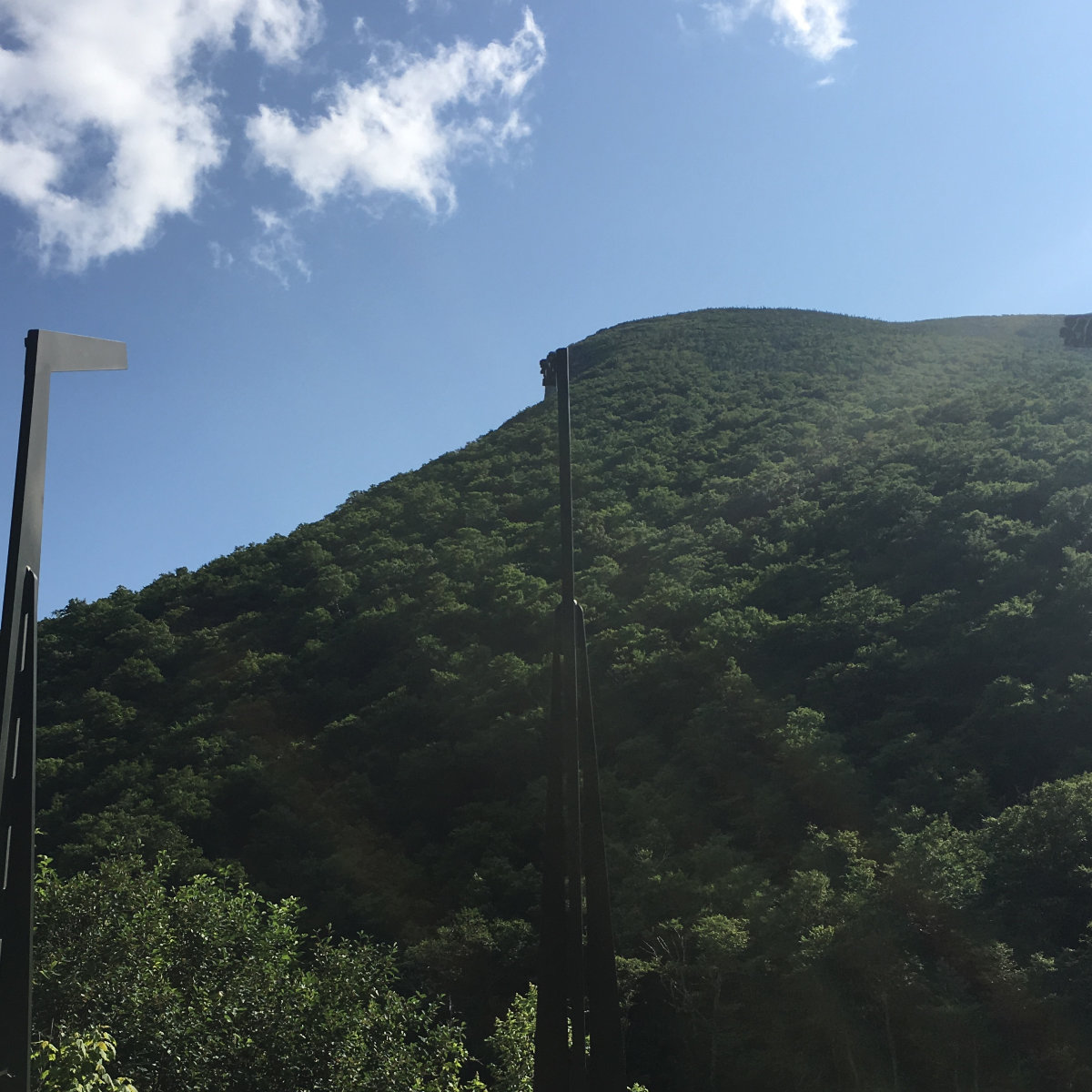 A good day was had overall. I did a rather fast ascent up an incredibly steep trail, which made me feel good for putting in that effort. I saw a lot of really nice things, and had that sense of being home that's oh-so-nice. Cannon is challenging. I knew that from all the time I've skied there, and the time I've hiked there. It's certainly a New England Classic, and one that sits in stark opposition to everything else in the Whites.
Nuts and Bolts: Cannon lies at the upper end of Franconia Notch. From Boston, hop onto I-93, and drive until you see a big honkin' mountain, with a similarly huge talus field at its base. Park at the Tramway lot — there will be a sign directing you to hiker parking. The trailhead is pretty obvious from there. Kinsman Ridge Trail does indeed meet up with the AT, so it's blazed in blue, as is customary. But realistically, you won't need the blazes. It's a well defined trail. Bring ample supplies of water, because there are no decent brooks, streams, or even drainages on the trail. There is a canteen at the summit, subject to normal hours of operation.
If you enjoy reading these posts, consider subscribing. Your email will only be used to alert you of new posts — typically 1-2 times per week. I will not use or share your email for any other purpose without your express permission.