North and South Kinsman Mountain (4,293 and 4,658 feet, respectively)
80 dF at trailhead, approx 85 dF at summits. Mostly sunny skies and 20-30 miles visibility. Mild breezes throughout the day.
Via Reel Brook Trail, Kinsman Ridge Trail (AT), and Mt Kinsman Trails.
Reel Brook Trailhead: 1000. South Kinsman summit: 1400. North Kinsman summit: 1430. Mt Kinsman Trailhead: 1600. Car: 1615.
The Trail Provides.
It was a fine day. I'd been wanting to cross this one off the list, but also to improve on last year's epic — three (major) peaks in the Whites can be an average day, but in retrospect, Cannon truly deserves its own day. At least once. And the Kinsmans deserve their own, too. But also, I wanted to hike a section of the AT that is reputed to be the toughest mile in New Hampshire. Because data.
I got a later start than I wanted, but still early enough that I wasn't worried. Yesterday, I'd reviewed the possible routes, and decided. I'd go point to point, from Reel Brook Trail to Mt Kinsman Trail, and just have a road-walk back to the car. As I found out, the trail provides.
Early on, I realized I'd neglected to fill my hydration bladder. The first brook I tried, the water was a little green for my taste, despite coming out of my filter. No worries; I carried on up a bit, and perhaps by the 3rd or 4th decent sized stream, I found some water that passed my test. Cold and refreshing!
The Reel Brook trail is described as muddy, but maybe it's a product of being in Maine last week… I didn't find it that bad. Most of it was in some way avoidable, the rest was pretty minor overall, with only occasional plunges. But the trail in general was fine all the way up to Kinsman Ridge. I crossed a power line easement, and had a view to the southeast that included Bog Pond, which drains into Harvard Brook. And for the first mile or so of Kinsman Ridge Trail, it continued this way. I had idyllic views of Eliza Brook and its falls to take the edge off the heat of the day. It was nice.
But… there's a bit in one of the guides that describes the approach from the south as being hard. And that's what it was. Technical, steep, rocky… a massive, back-breaking stair-climb that lasted for about a mile straight. But before you get there, you traverse the bog by Harrison Pond, the mud of which threatens to swallow your feet whole. There's bridge in most places, except it was submerged almost in its entirety, rendering it almost useless. It's that bit of the trail where your miles are earned through blood, sweat, and tears, and later becomes war stories to be retold (and embellished!) at campfires for years to come. And yet, the sun was still shining over blue skies, so what's the matter with that? Oh, and you've got neat views of the shoulder of South Kinsman, with exposed cliff faces. So yeah, it's soupy up there, but at least you've got things to look at. Which is pretty awesome, all told.
I will say, though, that all up the steep bit, I was thinking about what a SOBO AT hike would be like. I mean, it was downright treacherous in parts. Basically, you have Kinsman Notch bookended by two incredibly steep, mile-long sections of trail.
All things in time do pass, and the steeps gave way to more modest ground. The green tunnel gave way to krumholtz, and I got my first views of the surrounding countryside. There was a lot of haze, but nothing stopping me from spying the Osceolas, Moosilauke (of course) and Loon Mountain. It was one of those views where you'd see more mountains if other peaks didn't get in the way — not quite out to Maine, but still good. And then I was on the summit, with a great view and lots of people. It was a shock after hiking basically on my own for the morning. Yep, there are other, more popular trails up that mountain.
With only a brief pause for a couple photos, and a quick dash down the side-trail to the actual summit, I pressed onward to North Kinsman. Since the second half of the morning, I'd been hiking at a faster pace, thinking about how I want to move on the AT. So without further ado, I zoomed, and before long, I'd crossed over to the North peak. Crossing the col was simple. The trail had some minor mud, but nothing amazing. It was a pleasant change from the way up South Kinsman. A fair bit of it, actually, was ledge, with decent, mud-free footing. Huzzah!
Turning down Mt Kinsman trail, I paired up with a father and son. Curiously, I caught dribs and drabs of their conversation, and before long, we were chatting about all kinds of neat stuff. Dad was doing things very related to stuff I did in a previous life, so the miles melted away quickly. And then he offered a ride back to my car, which was huge. The trail provides. The hike down was about as easy as the guidebook said — we moved mostly across a bed of pine needles, with occasional rocks and roots. But it was a marked contrast to my way up.
At the car, I sat back and reflected. I intentionally chose a harder trail, because it was harder, and I wanted to know what it was about. Yet I think I got more out of it than I put in. The Kinsmans are a great pairing. The col is short and sweet, and you get great views of Franconia Ridge. From Mt Kinsman trail, you have a pretty moderate way to get there, should you so choose. And all the time I was near Eliza cascades, the air was cool and refreshing. Every chance I could, I found myself gazing over at Cannon, and thinking back to that glorious afternoon last year, when I looked out and looked back. Today, though, was its own day. And it was good.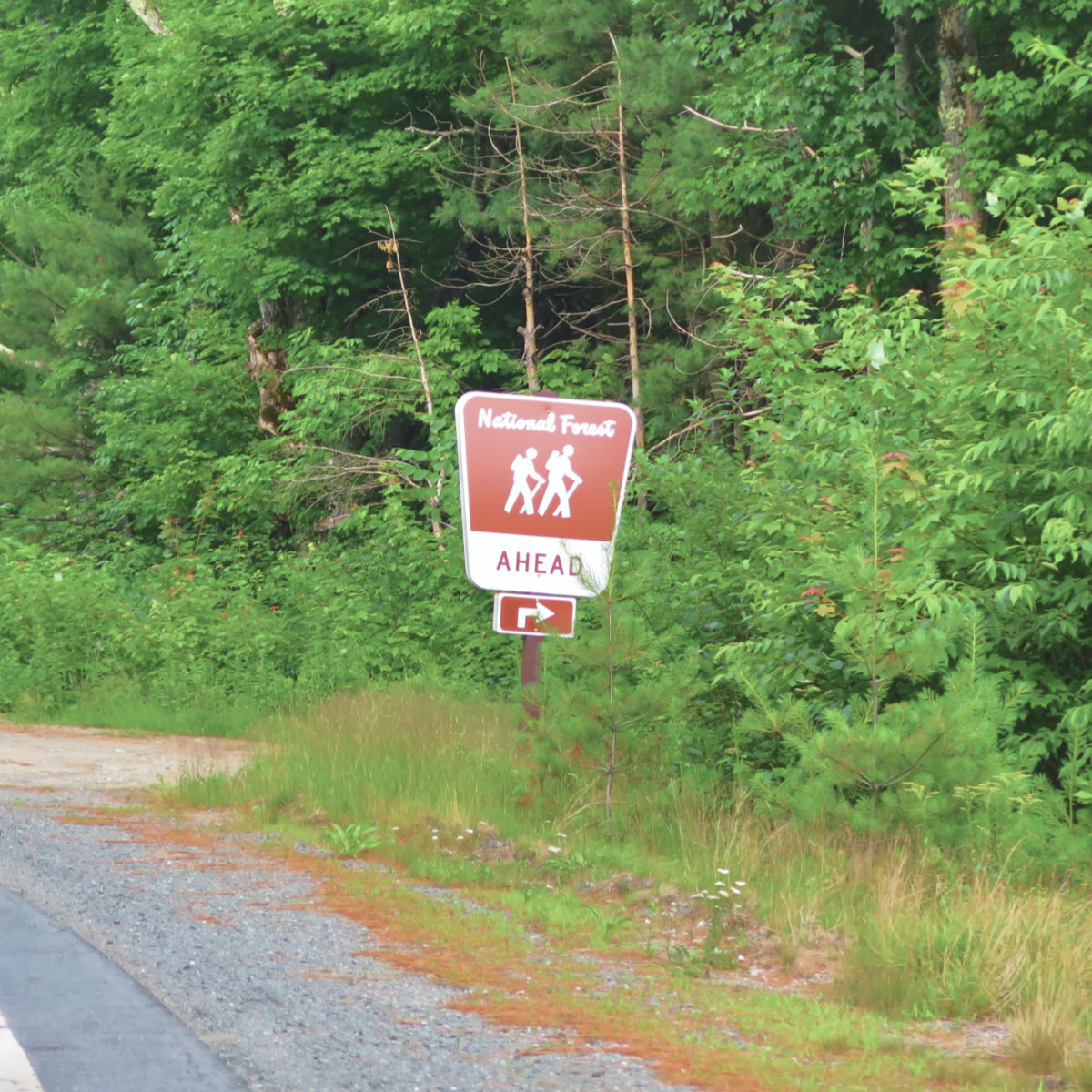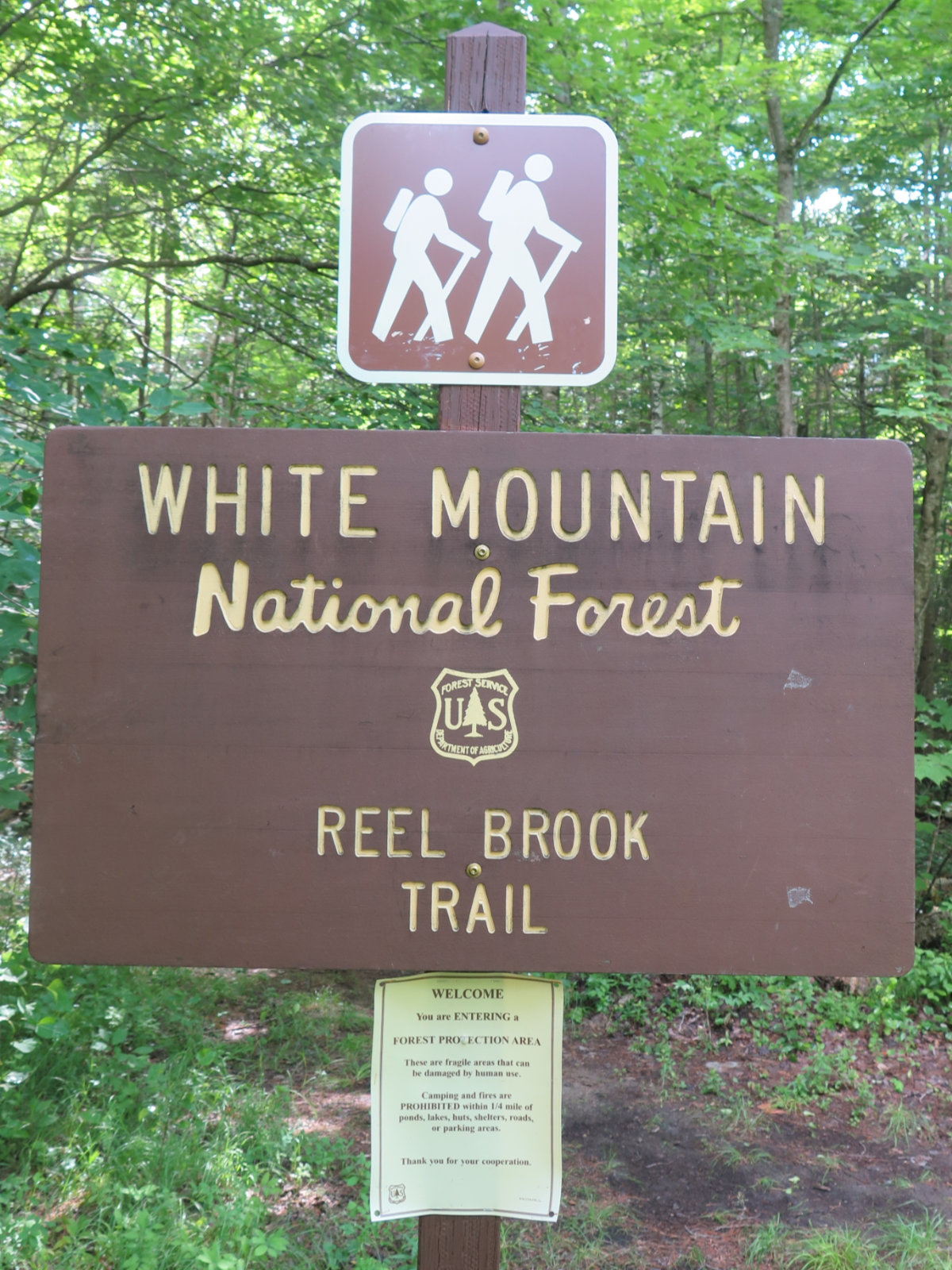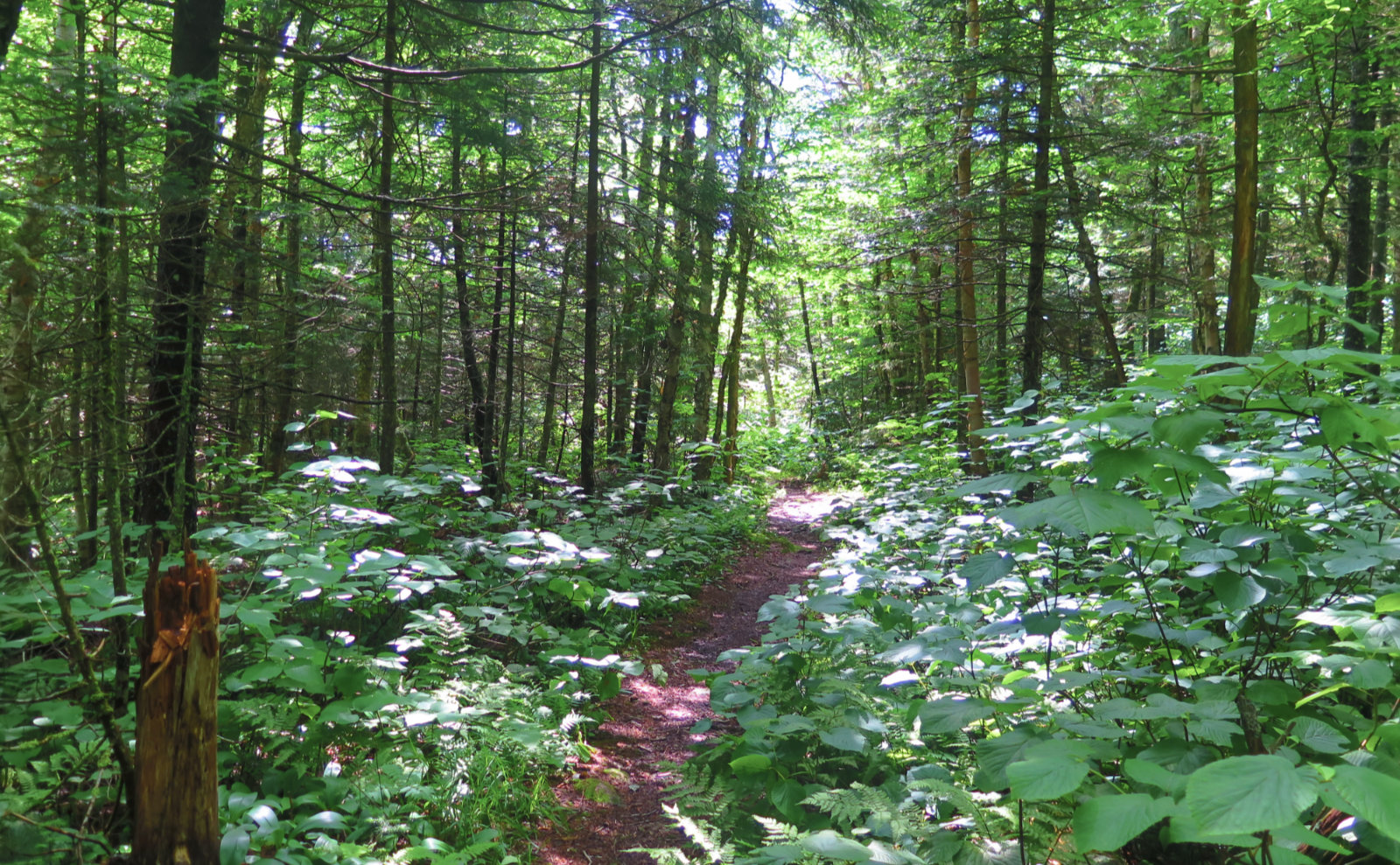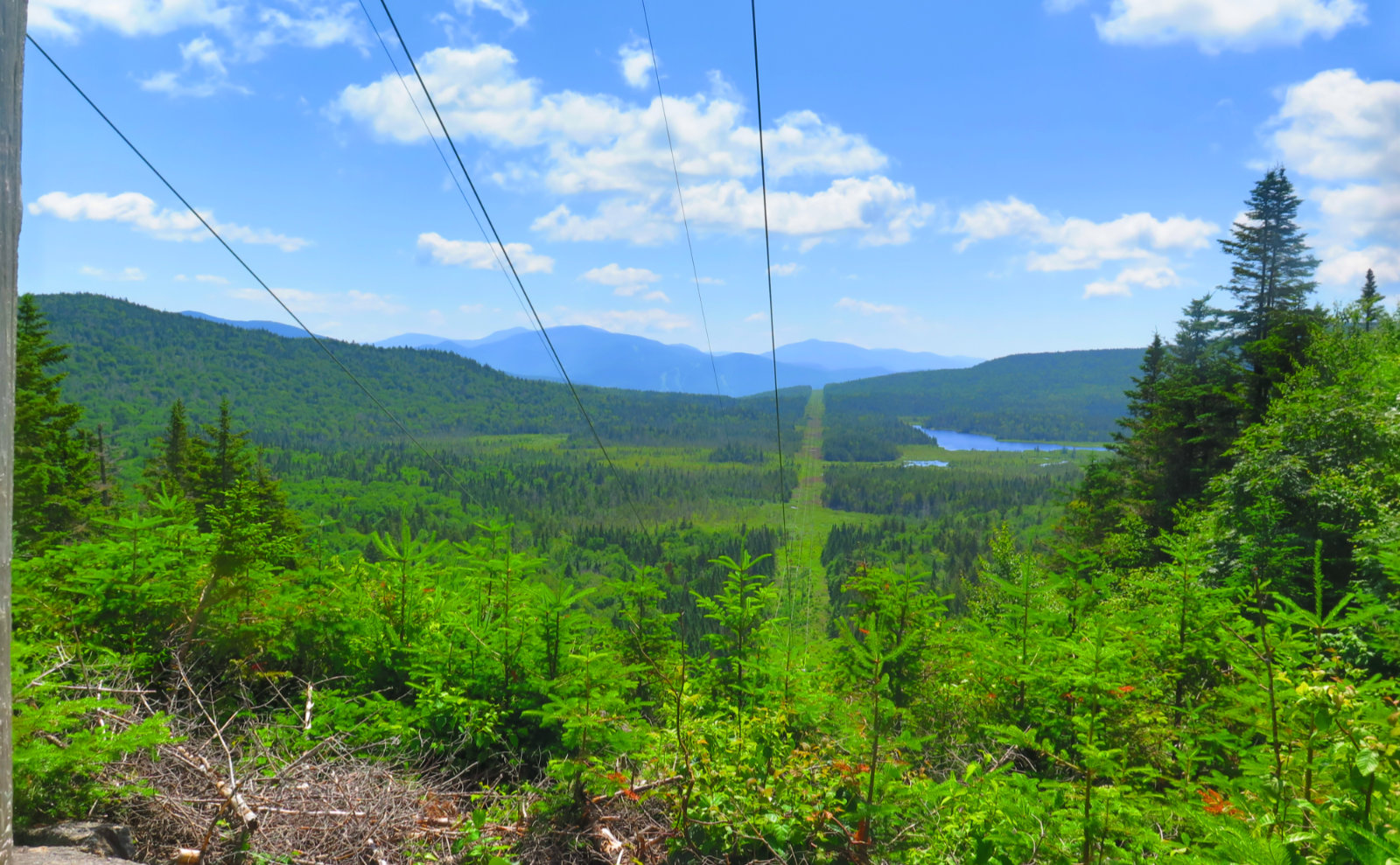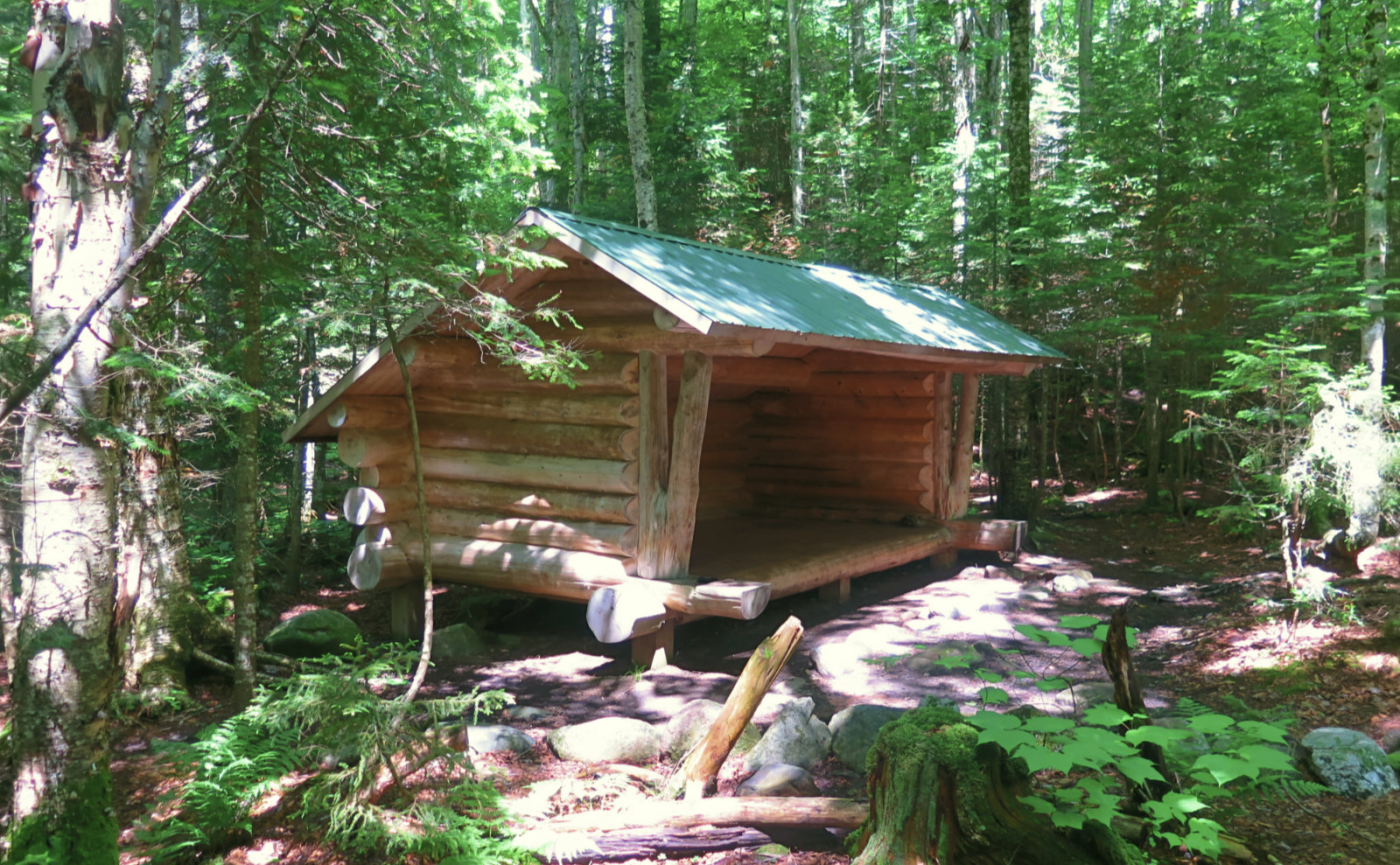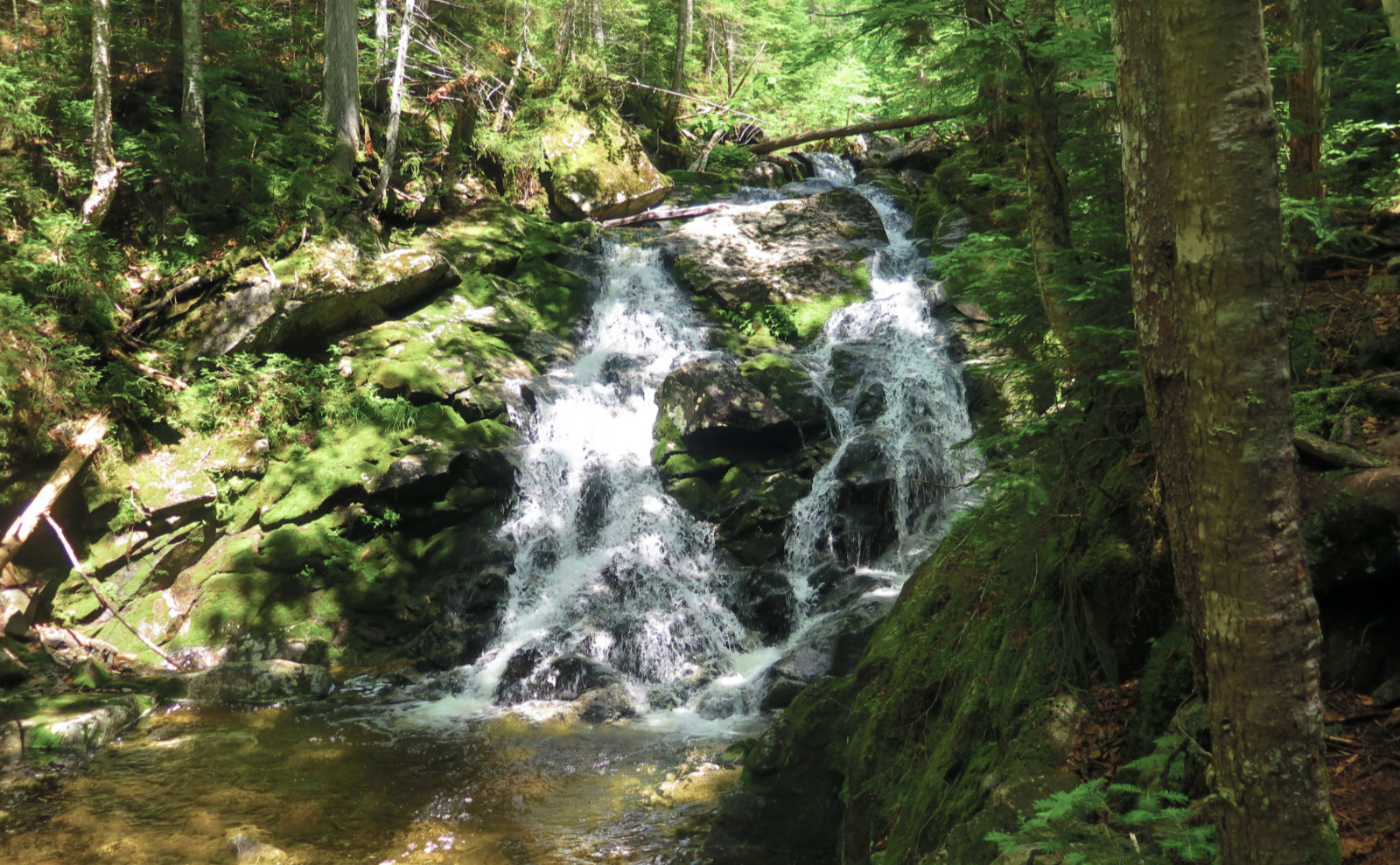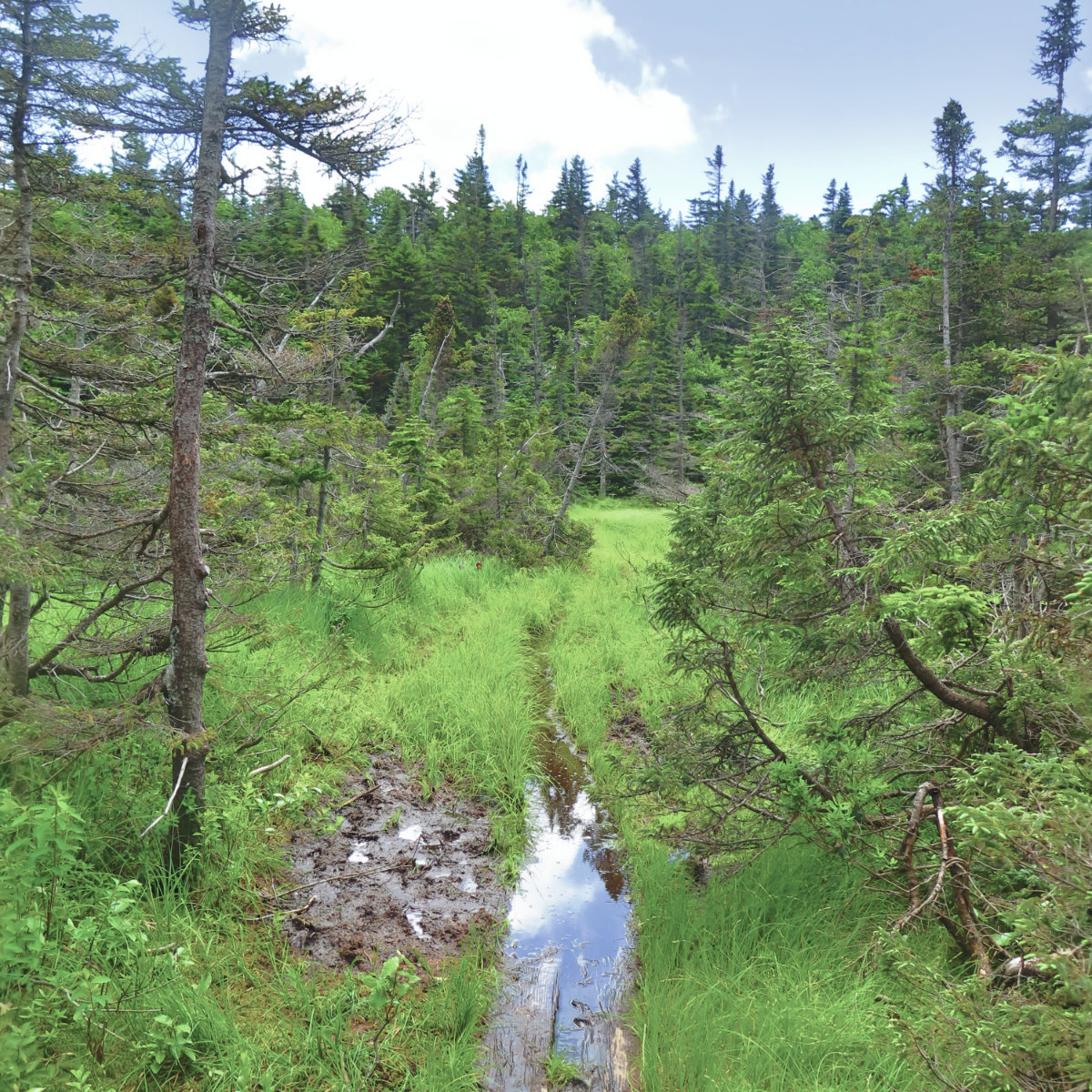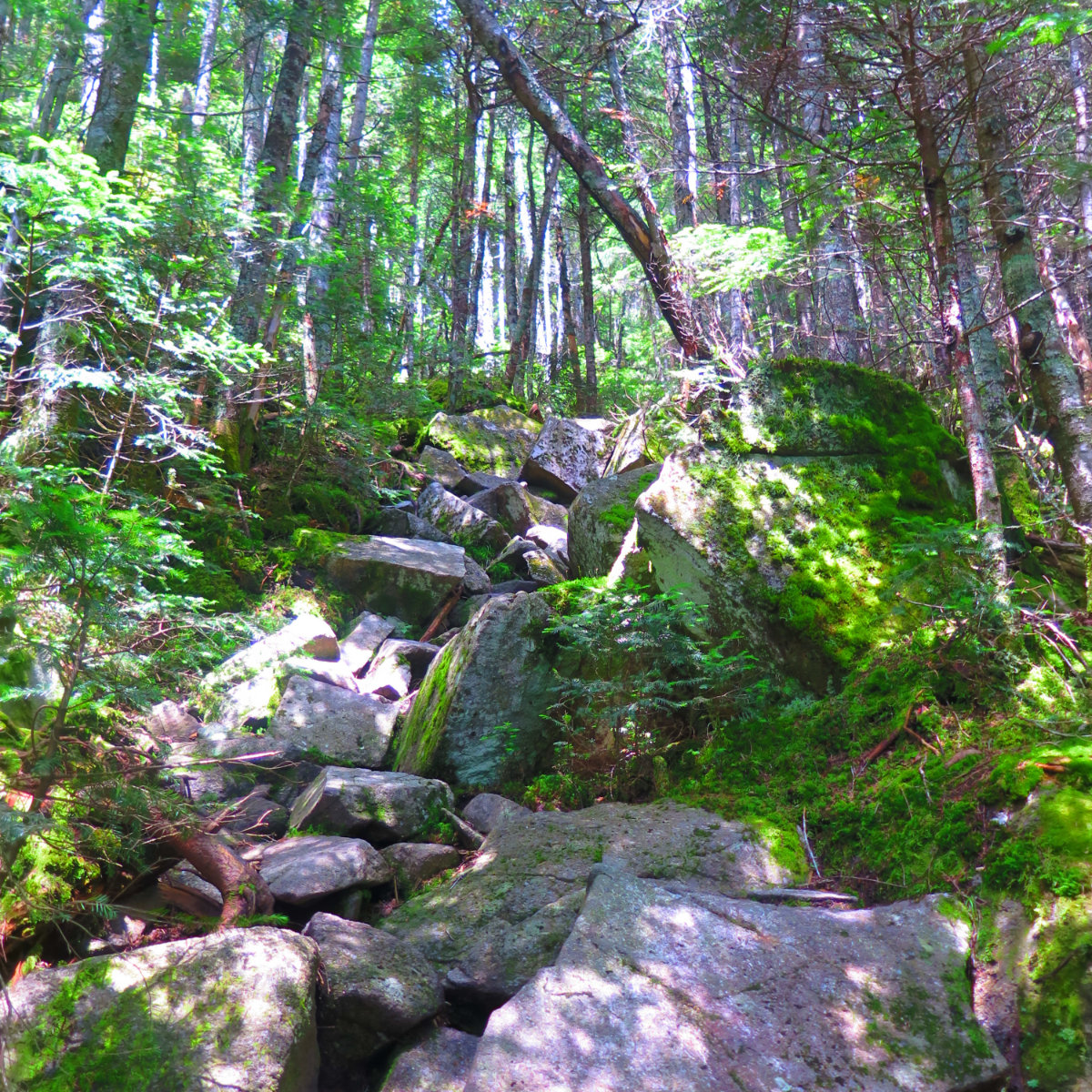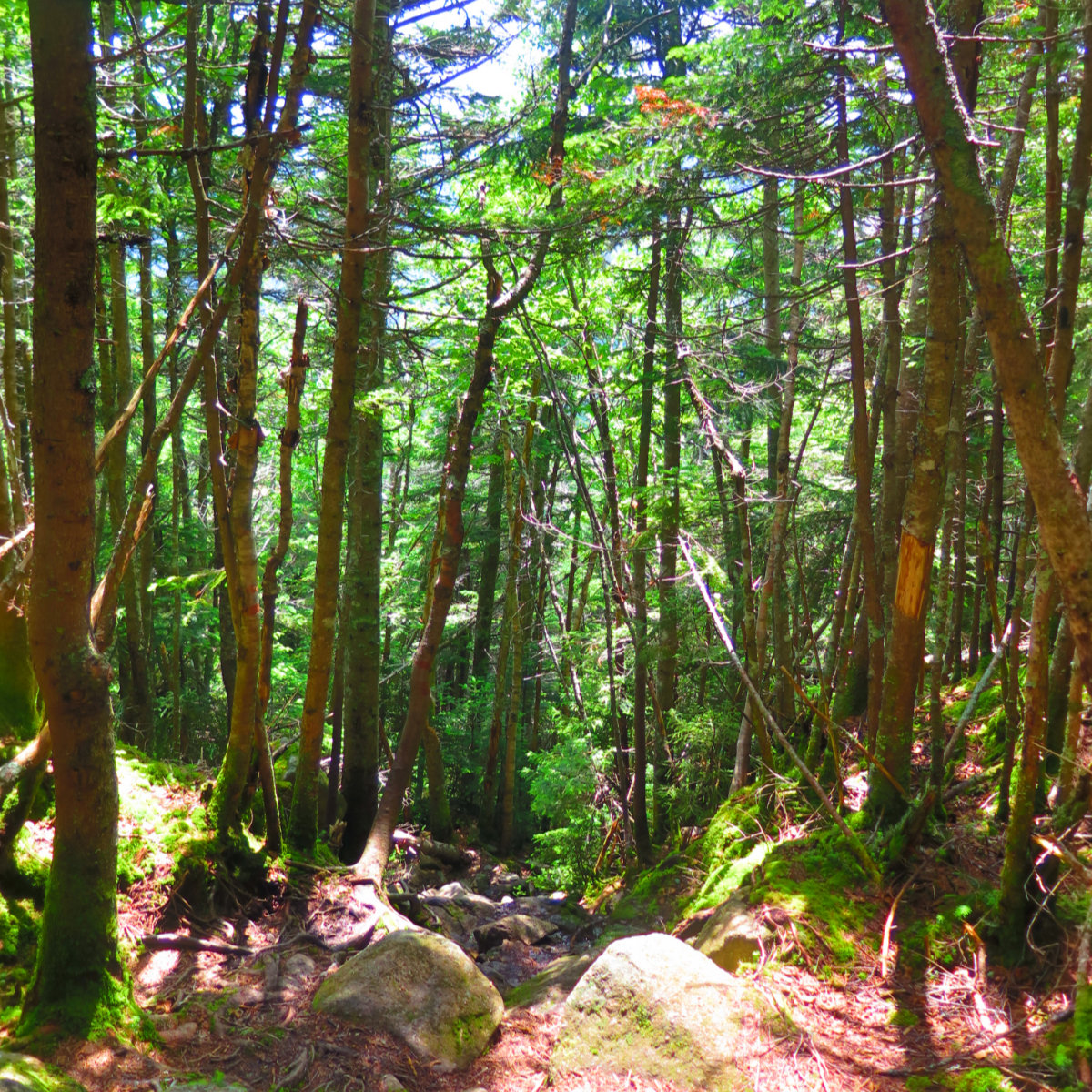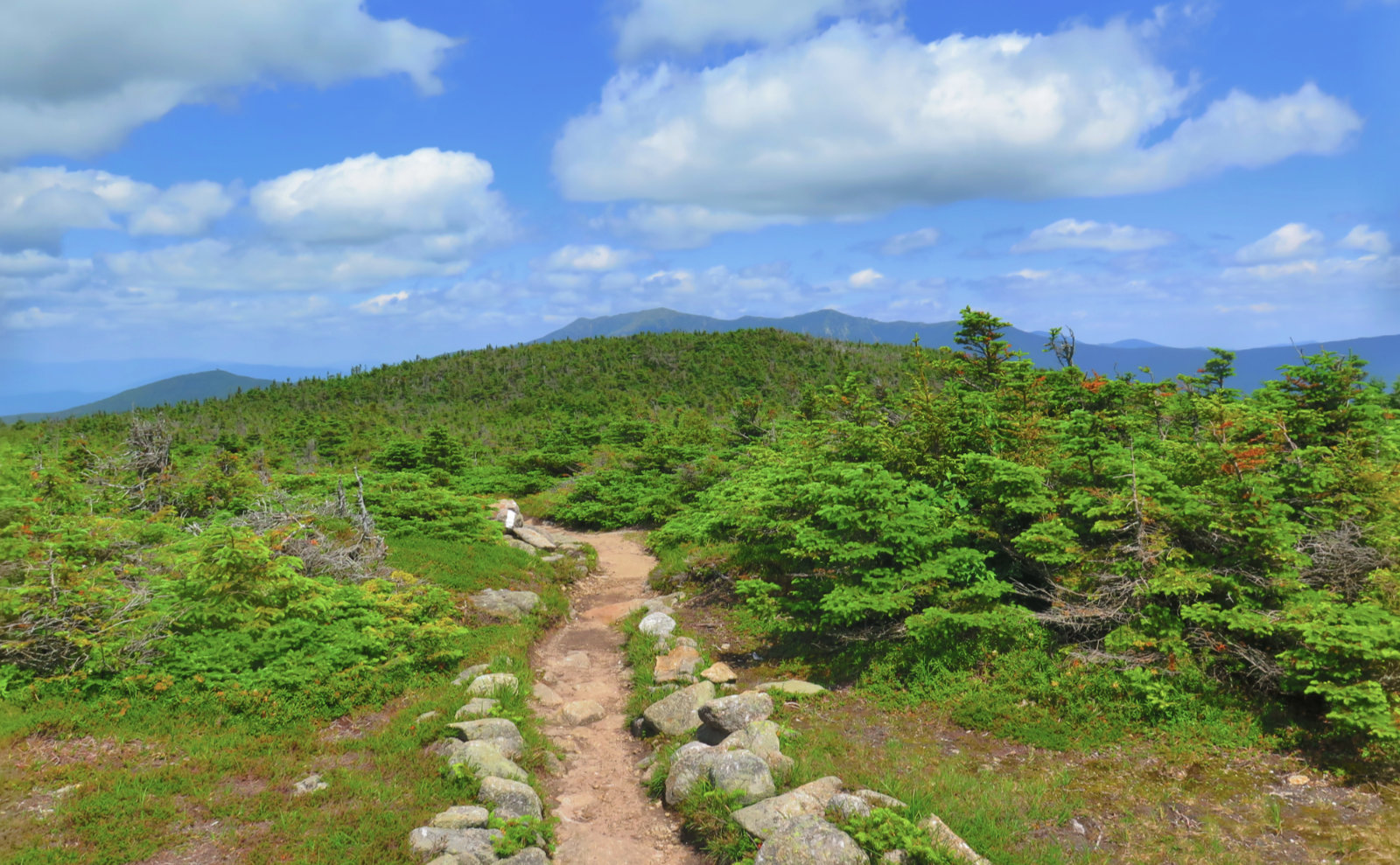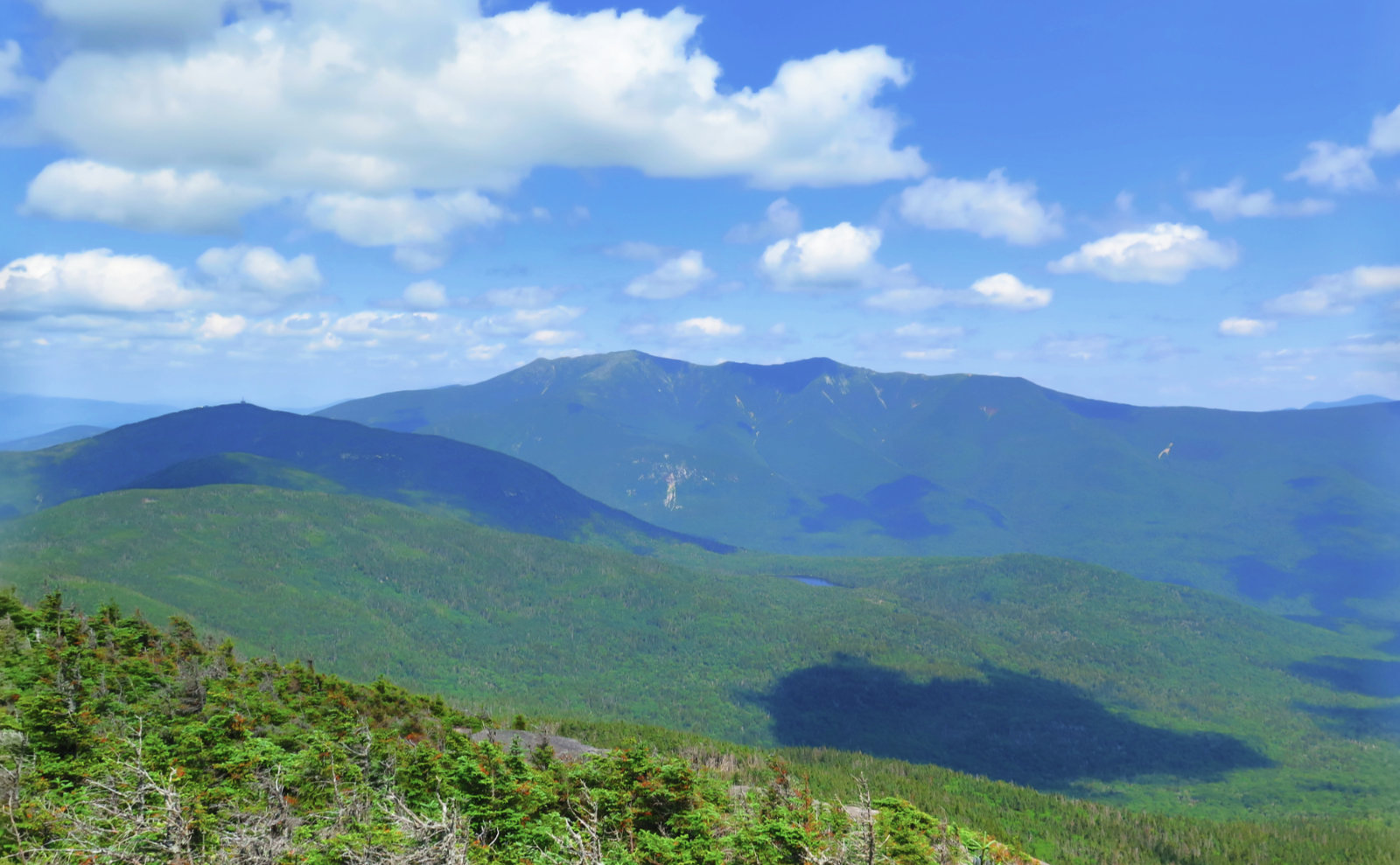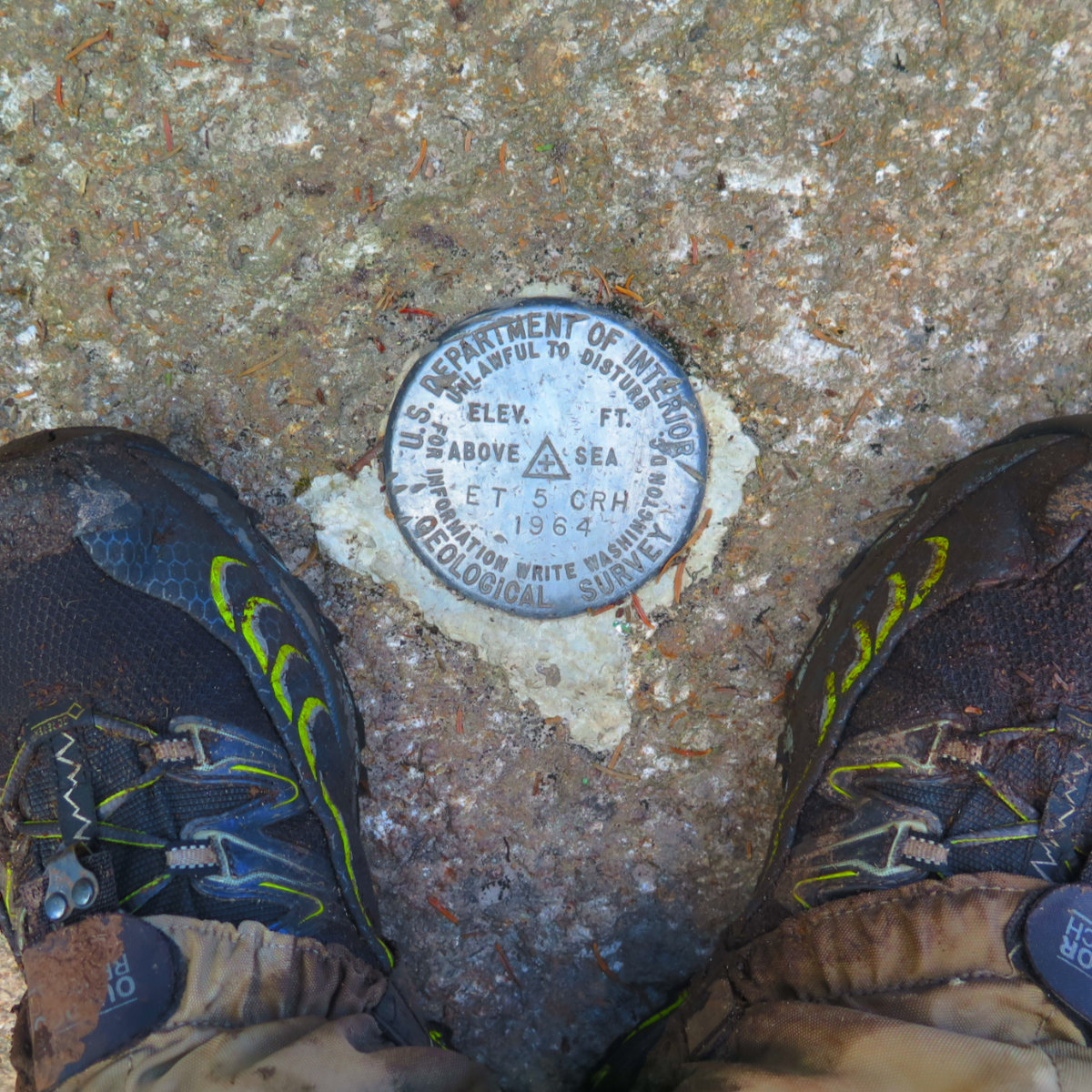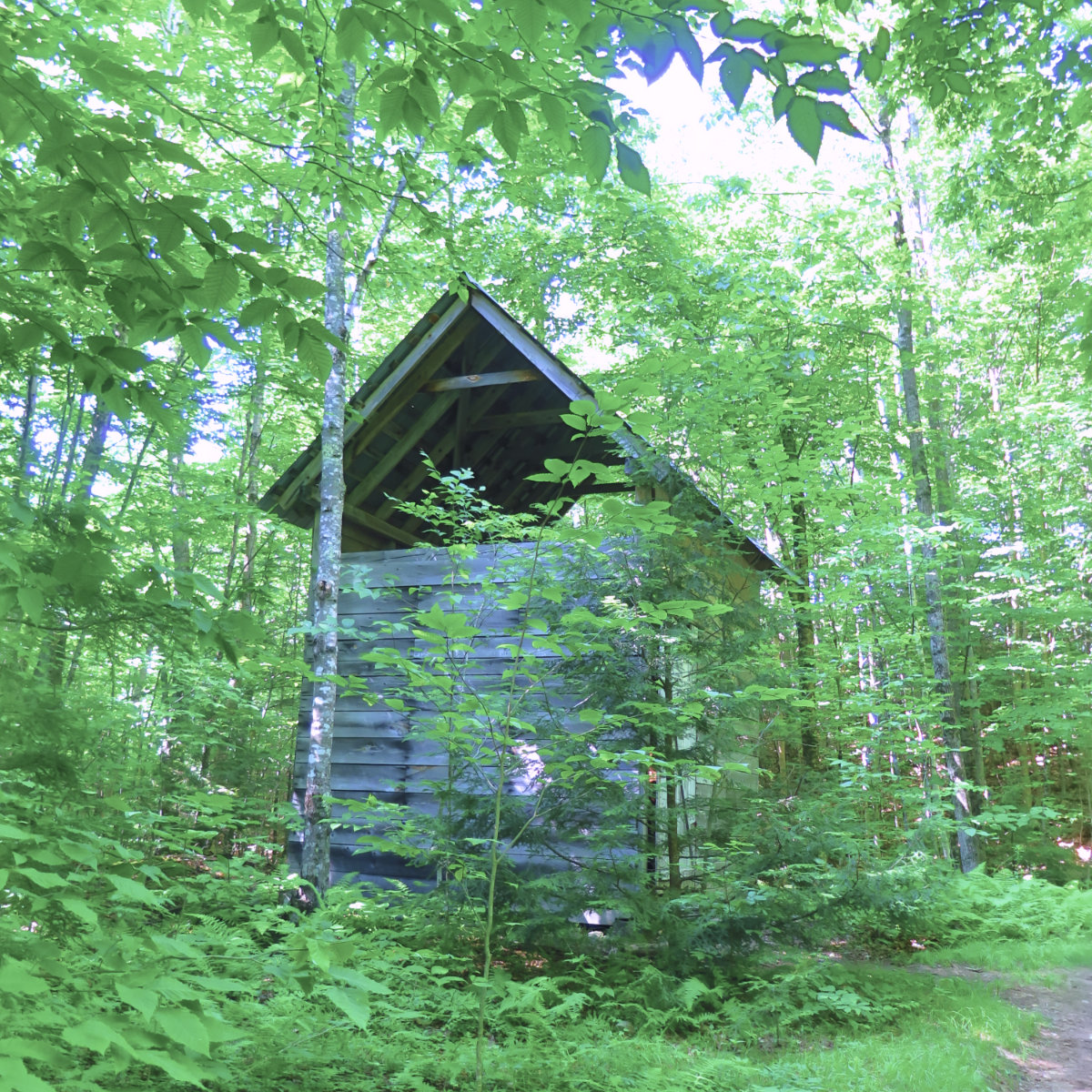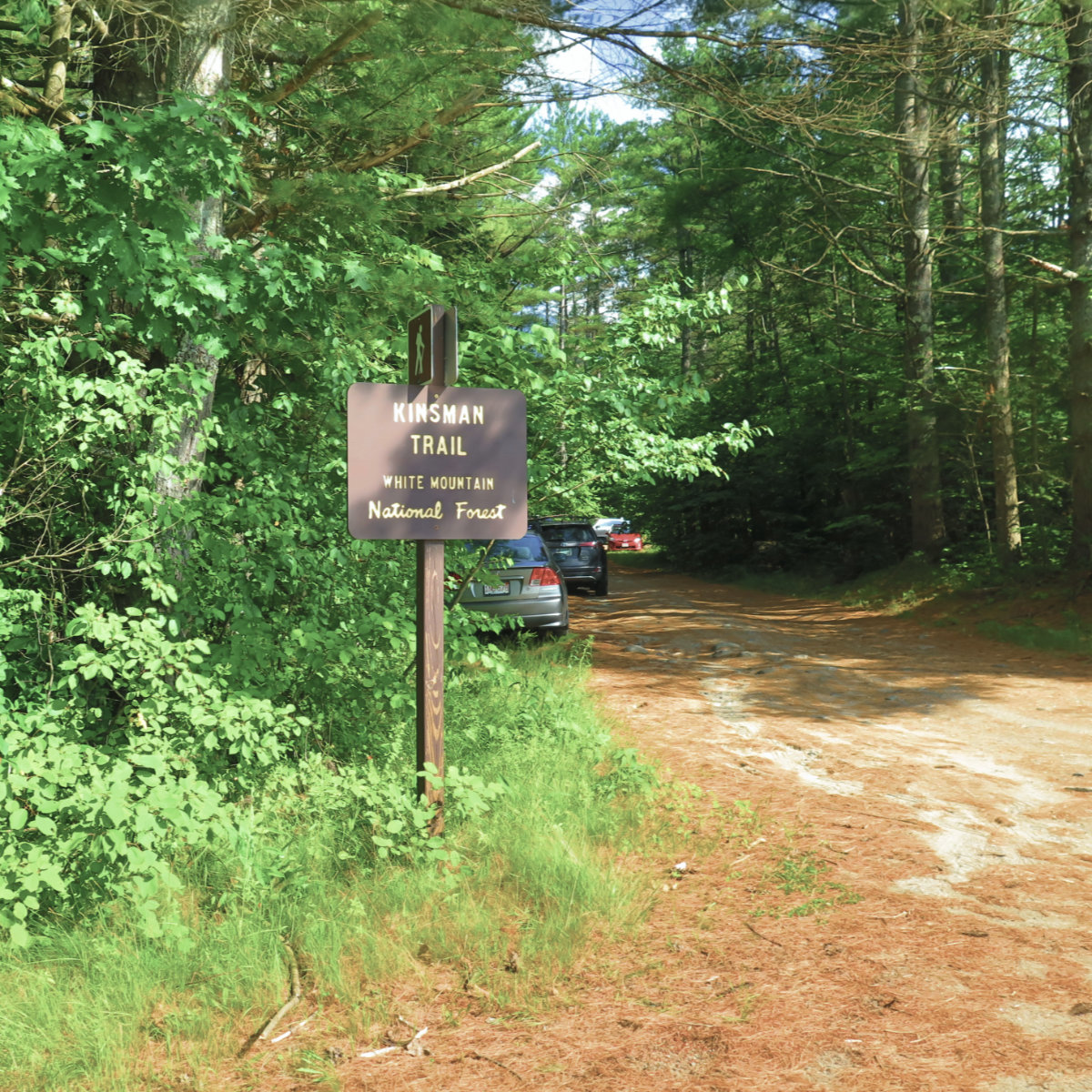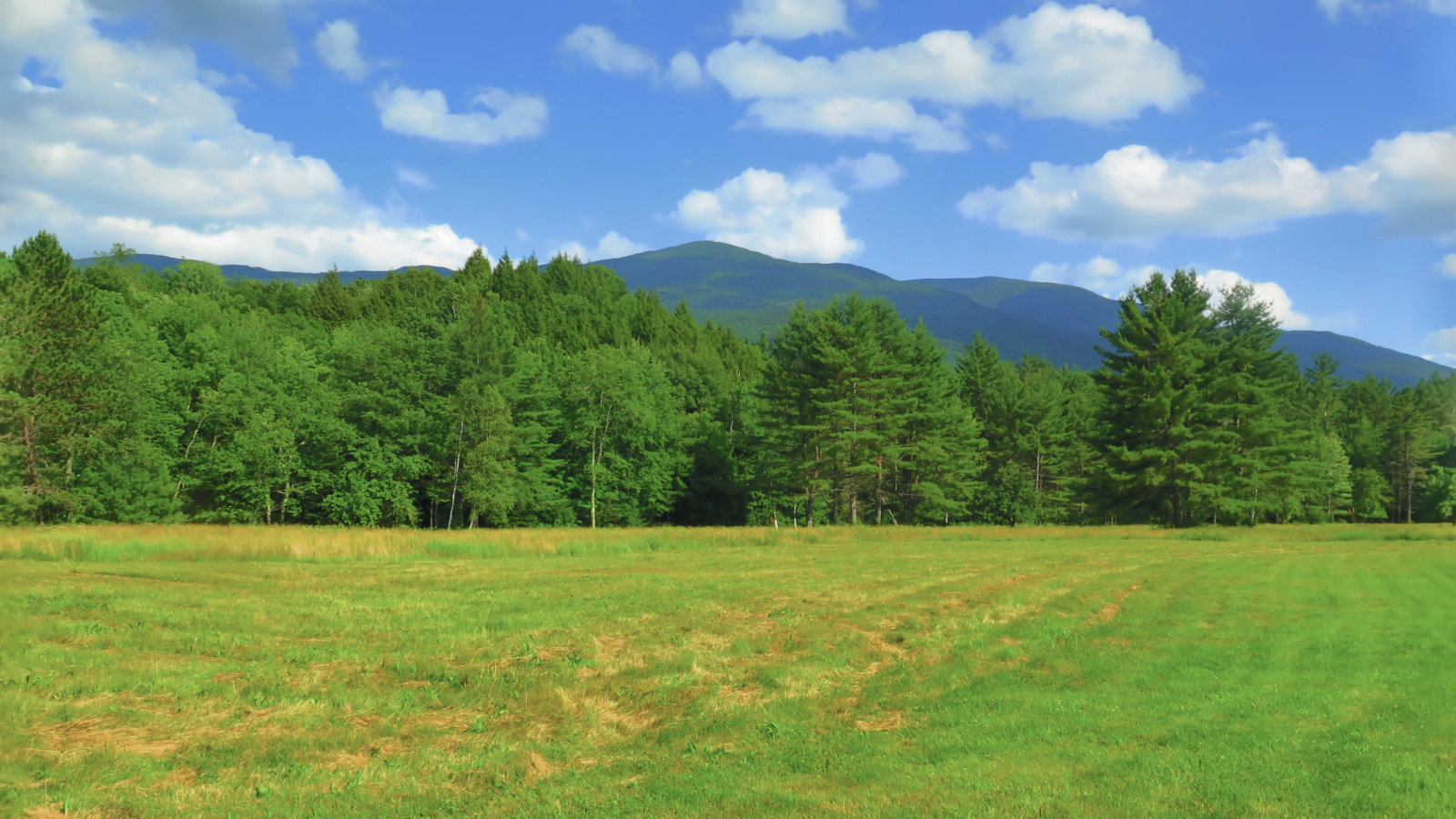 Nuts and Bolts: Take exit 32 off I-93 (the Kancamagus Highway, in Lincoln) and head west. Stay on 112 until it intersects with 116, and then head north toward Easton and/or Franconia. About 3 1/2 miles later, be on the lookout for the trailhead sign. You want to turn right at that sign. As you do, look right, and you'll see the street sign is hidden by some very leafy vegetation. You'll be on a dirt road, and right from the start, will see a yellow sign disavowing any damage to your car, should you proceed. Head up for a minute or two and you'll see the trail parking area on the left. Note, there are many large rocks in that last bit into the parking area, so if your car has low clearance, consider other options. You shouldn't need a 4×4 truck, but at the same time, the kid who lowered the suspension on his ride (in order to look cool) is going to lose his oil pan (and look decidedly un-cool) first thing.
Trailhead will be right in front of you. Blazes are blue and very sporadic. When in doubt, go with the most trampled option. It's probably the right one.
If you enjoy reading these posts, consider subscribing. Your email will only be used to alert you of new posts — typically 1-2 times per week. I will not use or share your email for any other purpose without your express permission.