2019-08-22 (Thursday)
Wildcat E-A, Carter Dome, South and Middle Carter, Mt Moriah. Also includes Mt Hight, Mt Lethe, and North Carter Mountain.
Via Appalachian Trail (Lost Pond trail, Wildcat Ridge trail, Carter-Moriah trail, Kenduskeag trail, and Rattle River trail.)
Temps in the 60s and 70s, with skies ranging from foggy to cloudy to partly cloudy at various times of the day. Humid.
Pinkham Notch: 0800. Wildcat D: 1025. Carter Notch: approx. 1200. Carter Dome: 1400. South Carter: 1540. Middle Carter: 1610. Moriah: 1855. Rattle River trailhead: 2130.
Approx. 7,400 feet of cumulative elevation gain in 20+ miles.
Long, steep, hard, fulfilling, painful. And late.
I can cross the "one-day traverse of WCM" off my list. I'm not sure I'll do this again, even when thru-hiking the AT. I'm glad to have finished the challenge, but wow, this one was painful. Type II fun, but I'm beat.
That out of the way, onto the things that were awesome. Because there were many. I'll start with the AT community at large, including hikers and supporters. I managed to get a car spot by parking at Rattle River Hostel on Rte 2 in Shelburne, and riding their hiker shuttle to the AMC Pinkham Notch Visitor Center on Rte 16. A paltry $20 fare was all it took. But wow, the folks who run that joint are some of the kindest people I've ever met. Throughout the day, I hiked with some thru-hikers who were generous with advice for my hike, and were fun companions in general. Thanks to Jazz Hands, Professor, Leaves, Tigger, and anyone else I might have left out. Also, oddly, I bumped into two separate groups of Harvard students. They were very quick to scoot to the side of the trail completely unbidden, and had infectious attitudes that added to my miles of smiles.
It's worth noting that lately, the wildflowers seem to be past their prime. I've been seeing wood asters and not much else (some goldenrod and some clover here and there) which leaves me wanting. But such is the changing of the season. The trees were still lush and verdant, so while it feels like autumn is around the corner, the forest hasn't shown it just yet. I'll take it.
On the plus side, but it's a tenuous plus: the weather wasn't with me much. Clouds kept coming and going. But that being said, it was the kind of day where astute observation would yield results. From time to time, skies opened up and showed the Presidentials, peaks in the Wild River Wilderness and beyond, and even a quick peek of the windmills in Berlin. No kidding, for a short spell, even Washington shed its hat, and Adams, Jefferson, and Madison were visible for much of the day. Which was nice.
I got to the trailhead, and there was some sun here and there. This in contrast to the ride up, where I enjoyed pea-soup fog at all the wrong moments of the drive. But that aside, something about it felt different, and I started out with a lot of excitement and anticipation, following Lost Pond trail past a small pond. Despite the road noise, it felt serene. Going up Wildcat E is crazy steep; Dartmouth Outing Club states about 2,000 feet of elevation gain in about a mile, which feels about right. Beaver Brook trail on Moosilauke, where I measured 1,200 feet of gain in a mile, seemed a bit on the tame side in comparison. It was steep and rocky all over, and I'm not sure there was much of a lead-up to the steeps. It felt like "wham", and then I was climbing. But in return for my efforts, I got wonderful views of the notch here and there, and as the morning fog dissipated, my views expanded.
Around halfway up, I joined forces with Jazz Hands, who hails from Pennsylvania, and started in March. Before long, we were at the ski lift, and then on the summit platform of Wildcat D… which gave us a view of dense fog. Literally five minutes earlier, we had something of a view — when they say the weather changes quickly in the Whites, they aren't kidding. The on again/off again views would be a theme throughout the day. We continued on across the ridge. The lesser Wildcats have no real indicators of their summits, so I don't feel bad about racing past them. But then, we saw the "View" sign for Wildcat A, and wouldn't you know it, there was more fog, so we ended up just running past A's summit, and down to the notch. Every time I hike with an AT thru-hiker, I've noticed they tend to pay no heed to summits. And to some extent, I seem to have picked up that habit, too. (And so what is the goal of a hike?)
Inside the Carter Notch AMC hut, we sat down for a short bit, hydrated, and Jazz Hands enjoyed some leftover oat bread courtesy of the hut croo. And I utterly neglected to fill my hydration bladder, which I'm still debating the importance of — next water was at Imp Campsite. I'm not sure it mattered, because my hydration bladder isn't all that big, and I hadn't sucked it down much. (Note to self… next time, more water!)
We parted ways (though we'd cross paths here and there until Imp Campsite) and I pressed on. Last I climbed Carter Dome from the notch was last winter, and no, it's not gotten less arduous. Again with the steep climb. But the views down into the notch were great, and made up for the lack of similar views from Wildcat A. I met up with Leaves, and before long, we were at Carter Dome's summit, where she decided to hang back and grab some food. But while I was there, I savored a unique moment: it was the first I'd seen that summit without snow. There were a lot of things revealed on this hike that I'd never seen before because of snow. Neat! (It was also interesting actually walking *on* the summit, rather than a few feet above it!)
I continued on. The remaining Carters were mostly uneventful, although unlike the Wildcats, there were actually small cairns marking South and Middle's summits. Some of the downhills were not just steep, but challenging, even for the AT hikers, and I found that remarkable — it spoke to just how difficult the trail was in the Whites. I've heard over and over again how much easier the rest of the trail will be for me, and it's starting to gel now, having hiked on the harder segments, like on Moosilauke and South Kinsman.
I hiked with a sense of urgency, knowing night was falling, and mental math was heavily suggesting that I'd be caught out long after dark. And I was planning on stopping at Imp Campsite to get some water. Unfortunately, that meant a 0.3 mile (each way) blue-blaze, which chewed up time. At the camp, I met Tigger, who offered some reassuring trail info on the remainder of my odyssey — coming off of Moriah, I could expect progressively smoother trails. And on my way out, I passed Jazz Hands and Leaves, which was nice.
It was around this point that I met Professor, an AT hiker from Long Island, who finished the hike with me. He'd stayed at the hostel and was slack packing. It was nice to have his companionship for the finale, and he offered a lot of useful thoughts about the AT. On Moriah, we passed just below the spur for the summit, and he patiently hung out while I bagged the peak for my summer 48 list. Awesome. But by now, the sunlight was deep into honey colored, and it was easily apparent that the remaining 6 miles would be hiked in encroaching darkness. We pressed on, and I brought out my headlamp a couple miles later. The last few miles would have been much nicer in daylight, but that'll have to wait for another day. As Tigger had said, the trail did get easier toward the end. On the last of it, we hiked on an old logging road, with few rocks or roots in our path, though a fair number of minor drainages did cross the trail. We did make it off-trail safe and sound. Lastly, after a few minutes of road-walking, we got to the hostel. It was a long day for the both of us.
I've done 20 mile hikes before, but none hurt like this. In my enthusiasm to bag peaks and log miles, I utterly neglected to consider what the three ranges would bring to the table. There were strenuous climbs going up Wildcat, and then down and back up out of the notch, and then up and down Hight. South and Middle Carter had their own toughness. Setting all that aside, the footpath itself on Carter Ridge was occasionally flat — there were some extended sections of bog bridge practically everywhere — but there were rocks, large and small, in wild abundance, interspersed with gobs of mud. Then there were the PUDs on a long hike heading over to Moriah, and the fairly burly climb up Moriah itself. In a way, it reminded me of the PUDs climbing up Moriah in the snow from the other direction on the Carter-Moriah trail — after a bit, they became demoralizing. Down from Moriah's summit was a somewhat steep descent for the first bit, then by more moderate, yet somewhat rocky grades for a couple miles, before finally becoming an old logging road with a far easier slope, but too many (albeit relatively easy) water crossings. (In truth, I was quite done with the day at that point, so the crossings might actually be minor in reality.) It was pitch black for the last 3-4 miles, and I'd been ready for it to be done when I was at Imp, so that definitely didn't help things. This was no easy outing, and the drive home was misery from all the muscle soreness. I'd won my peaks, that's for sure, but at a cost.
That being said, it's important to me that I did this. Not that I need to, but I can say I did the traverse in a day. For me, it's got the satisfaction of knowing what I can do. In the future, I'll break this one up in at least two parts — it was tough, sore, humbling, but I will be back again. As hard as it was to hike the entirety of Wildcat ridge, with its mad ascents and descents, they remain pretty amazing trails, and I enjoyed them a lot. By the time I got to the back half of Carter, it hit me that I should do this segment as its own, too. And looking at Moriah, I want to do that as its own, mainly because I want to see Rattle River trail in the daylight, but also to explore Moriah's other summits — and wow, that summit in the late afternoon glow was… humbling. So there's a lot to come back to and enjoy in a way that isn't so exhausting. Just looking at the map, I'm already seeing things I want to explore in depth.
There's something Jazz Hands talked about, which bears mentioning, and more reflection. As she kept hiking, she found herself wanting to extend her trip. As I listened, the real world seemed to matter less, and she wanted to savor the experience more and more as the days progressed. I'm finding this sensibility speaks a lot to what I've been feeling. I love the fact that I can challenge myself physically, and pound out miles. It feels good — the endorphins, the pain, the euphoria. But at the same time, what is that in the face of stopping often to savor the dew on a flower? The buzzing of the bees? The crisp snap of twigs underfoot? The verdant duvet of moss over the landscape? Frost on branches, and the cobalt blue of a winter sky? The intense, endless blackness interspersed with a myriad of stars overhead at night? There is a balance to be found.
As always, the mountains tease and entice. It'll be good to be back again. I can't wait.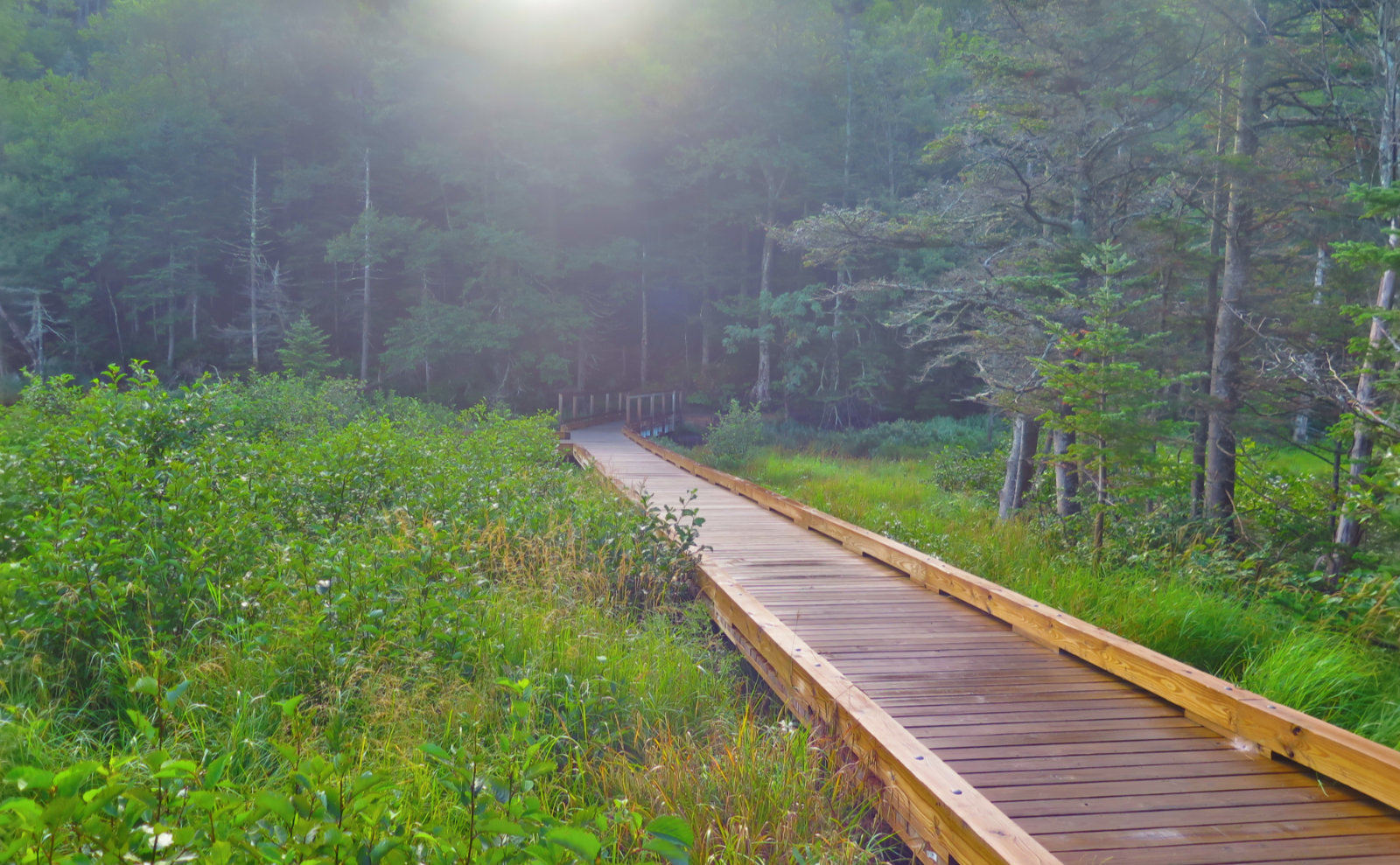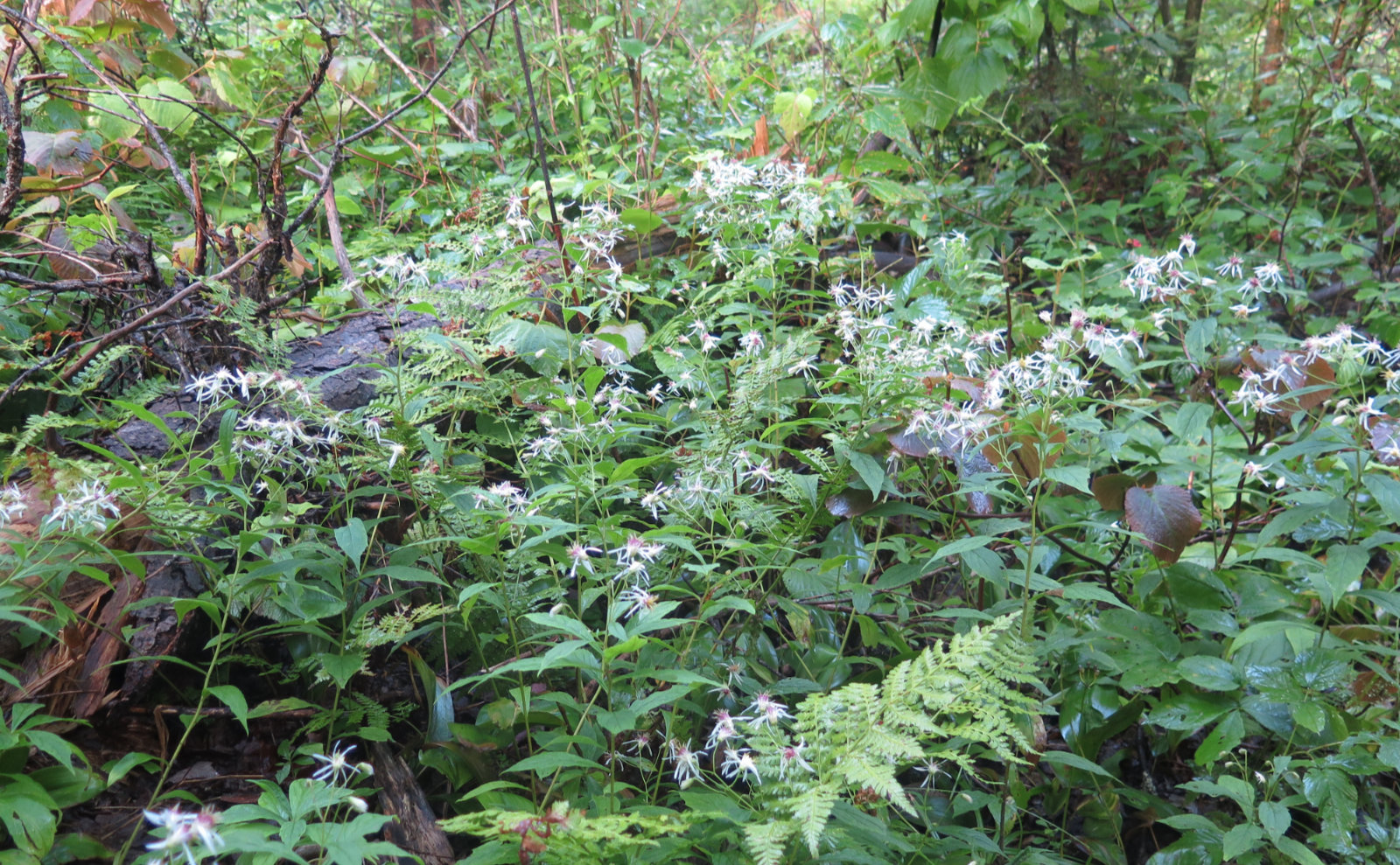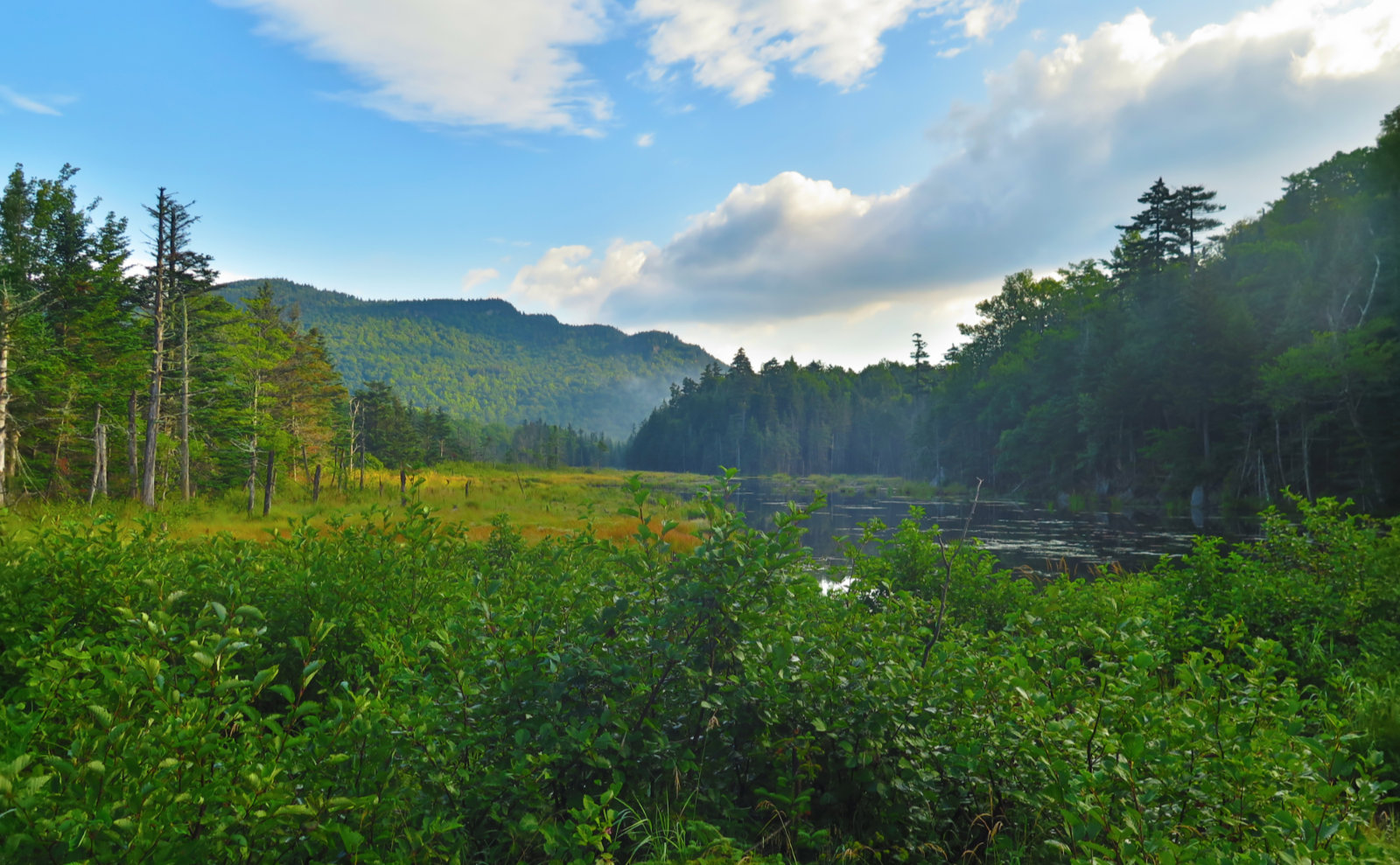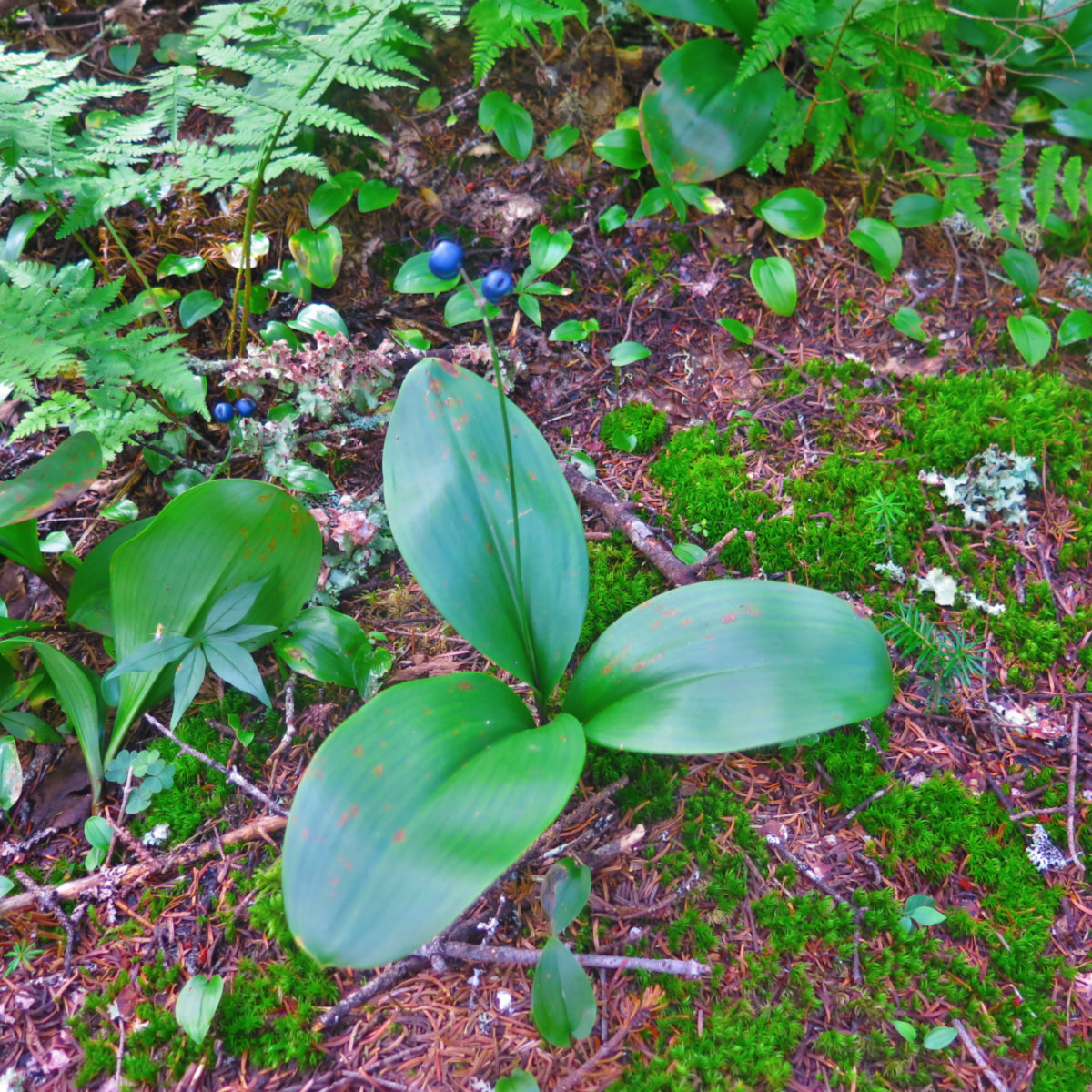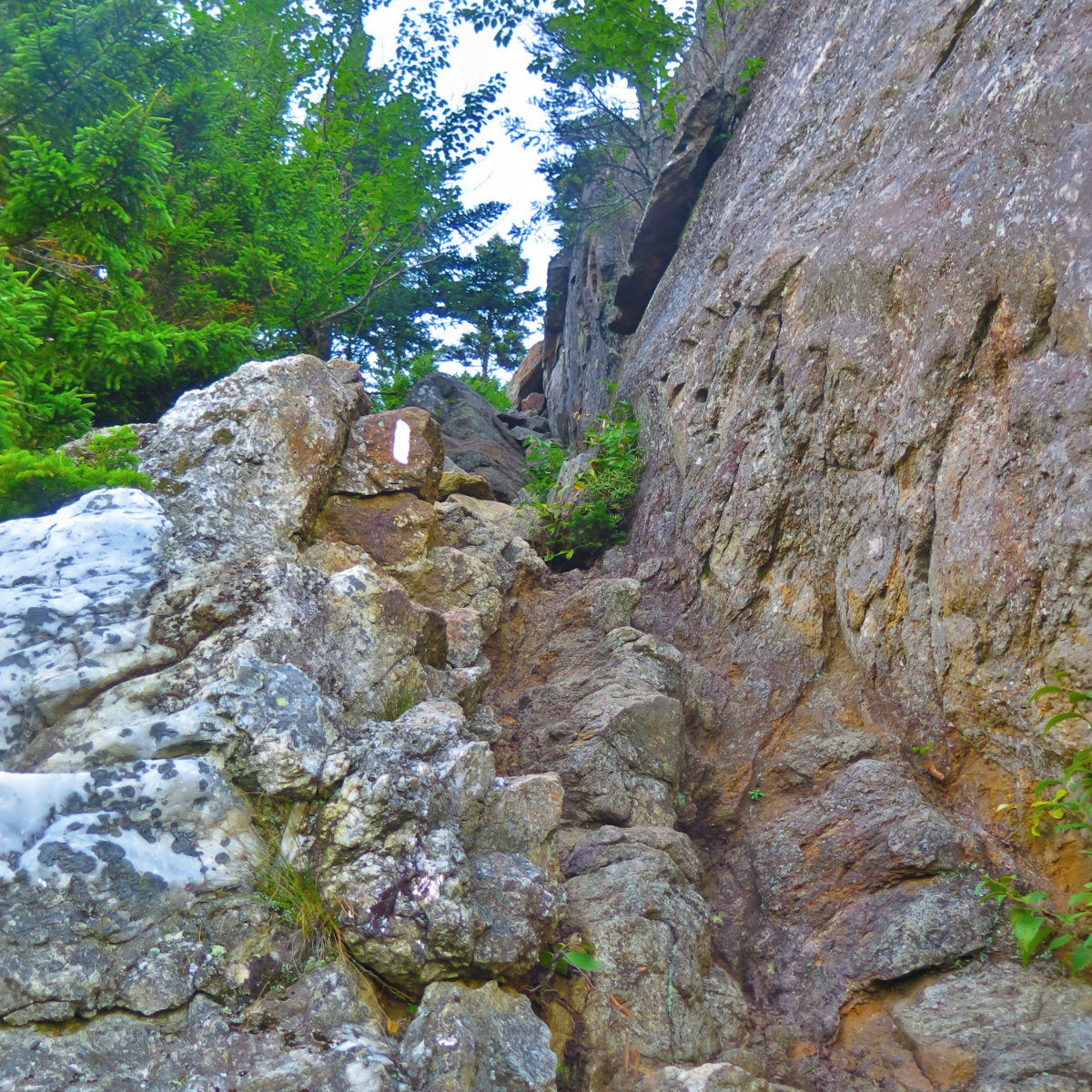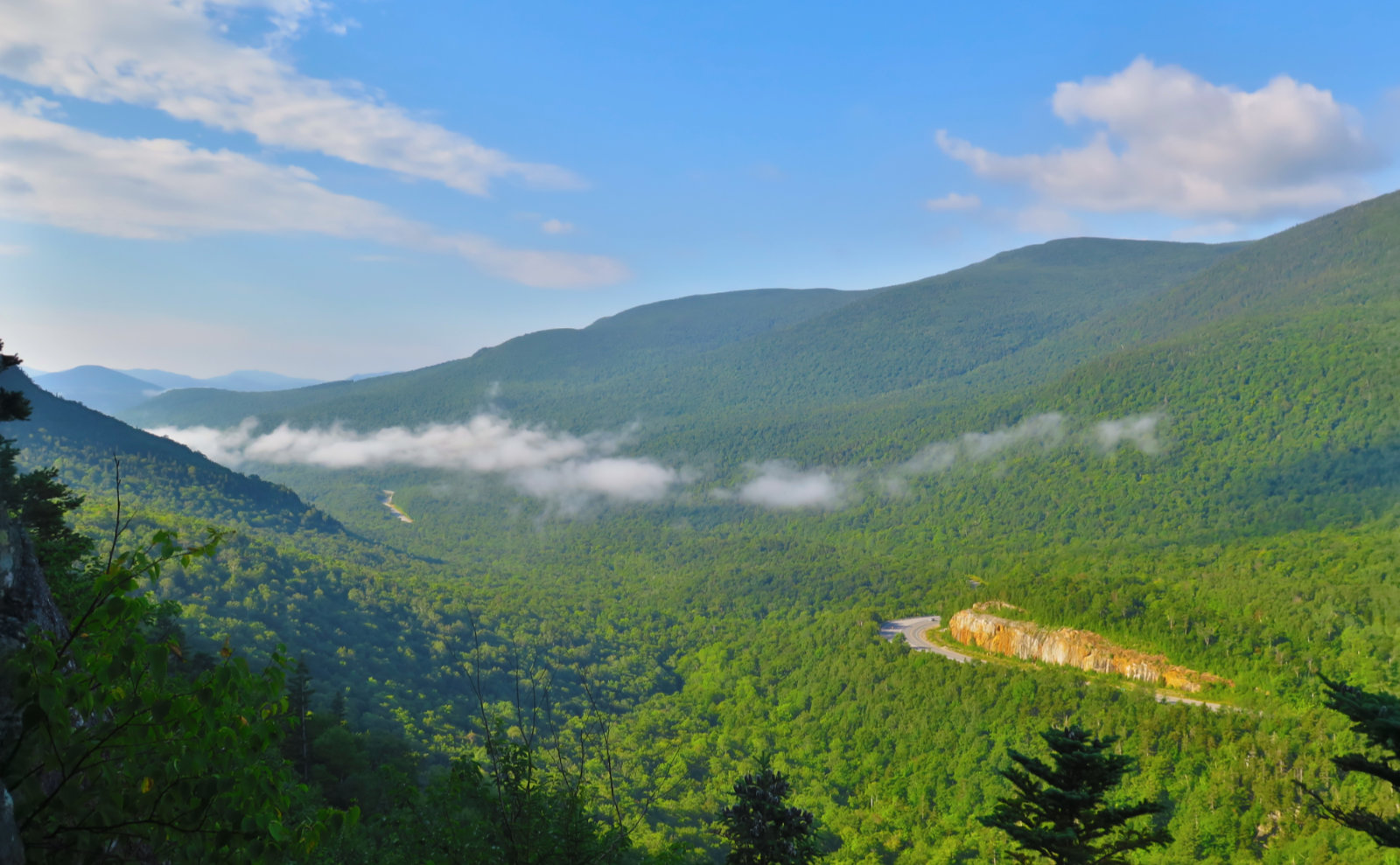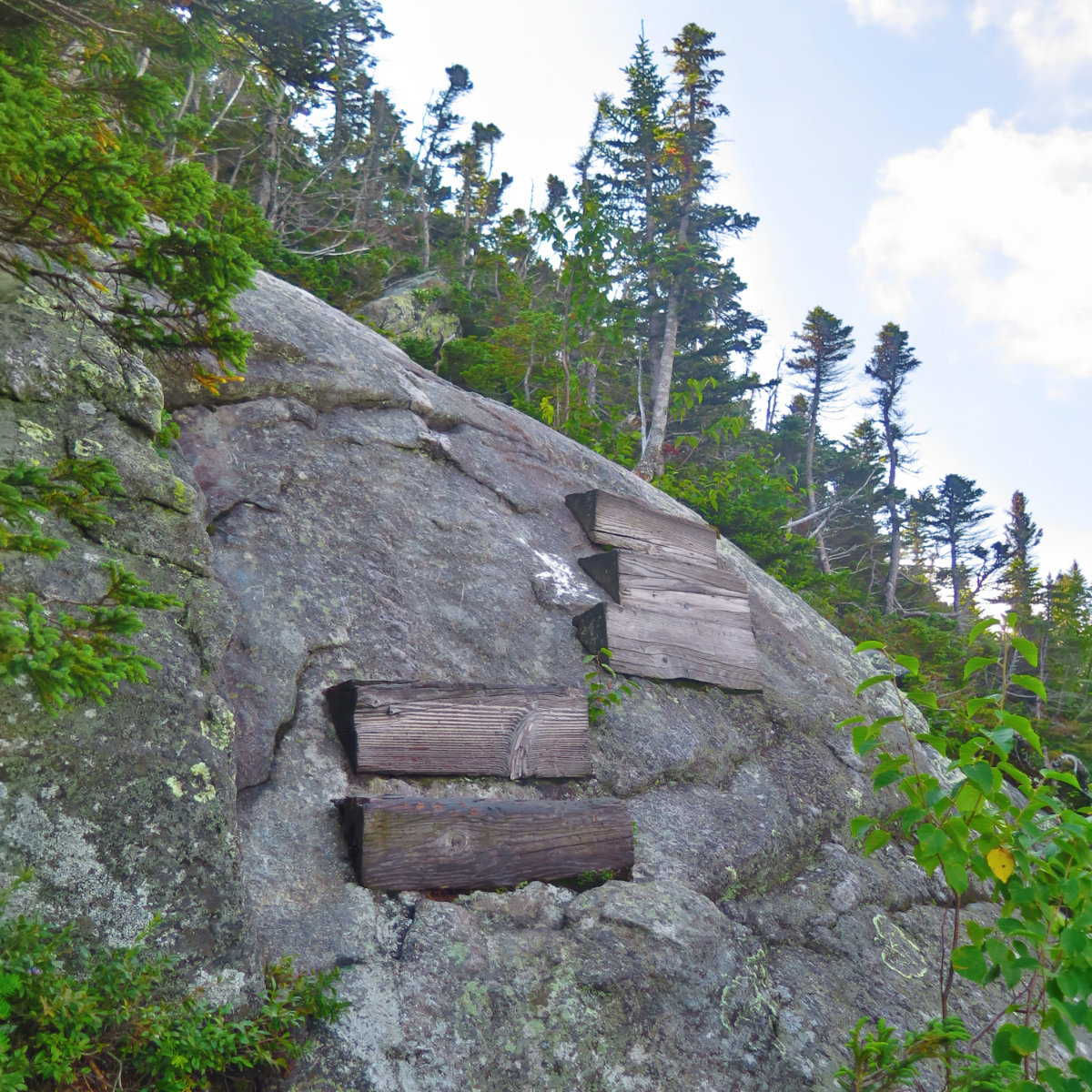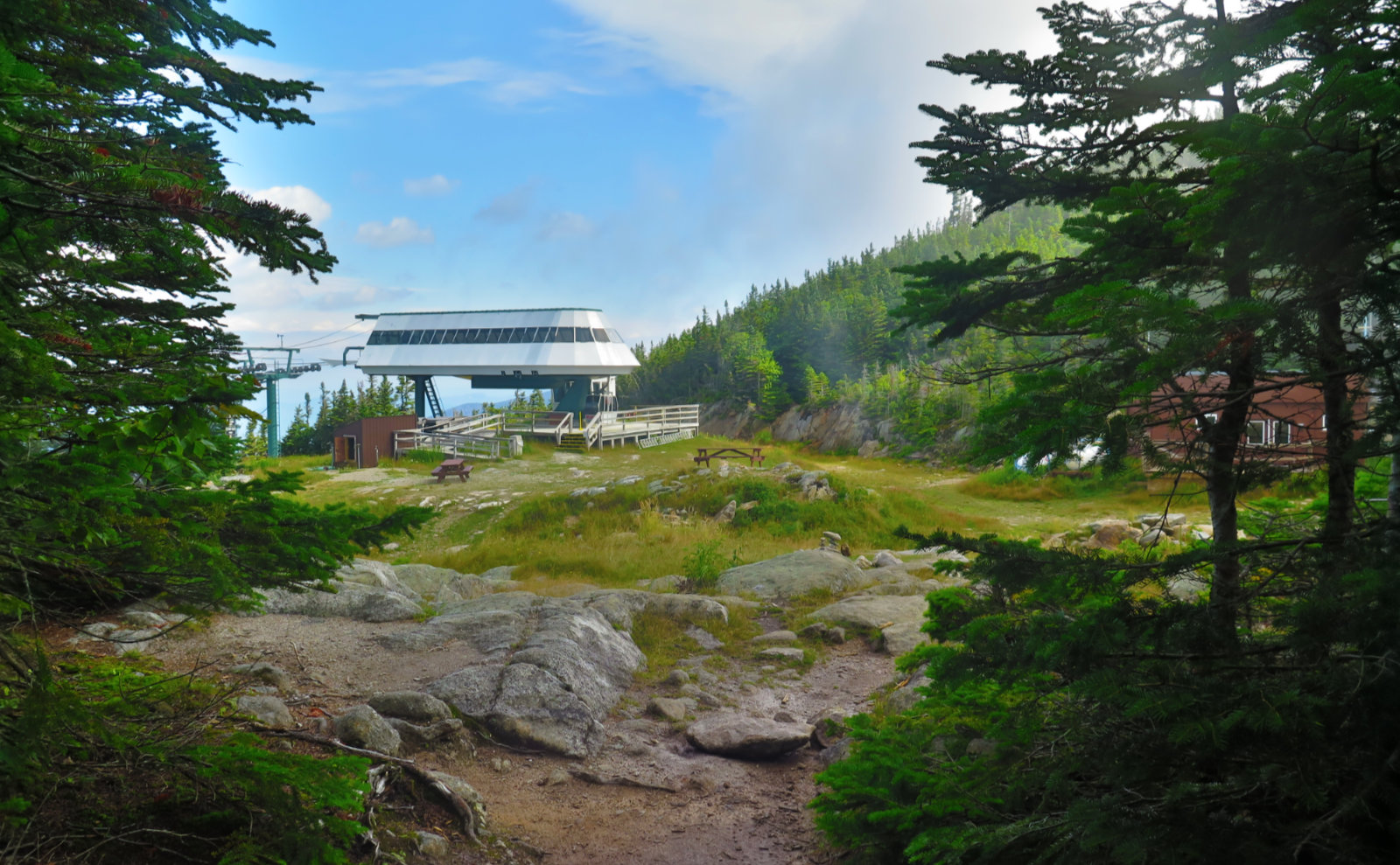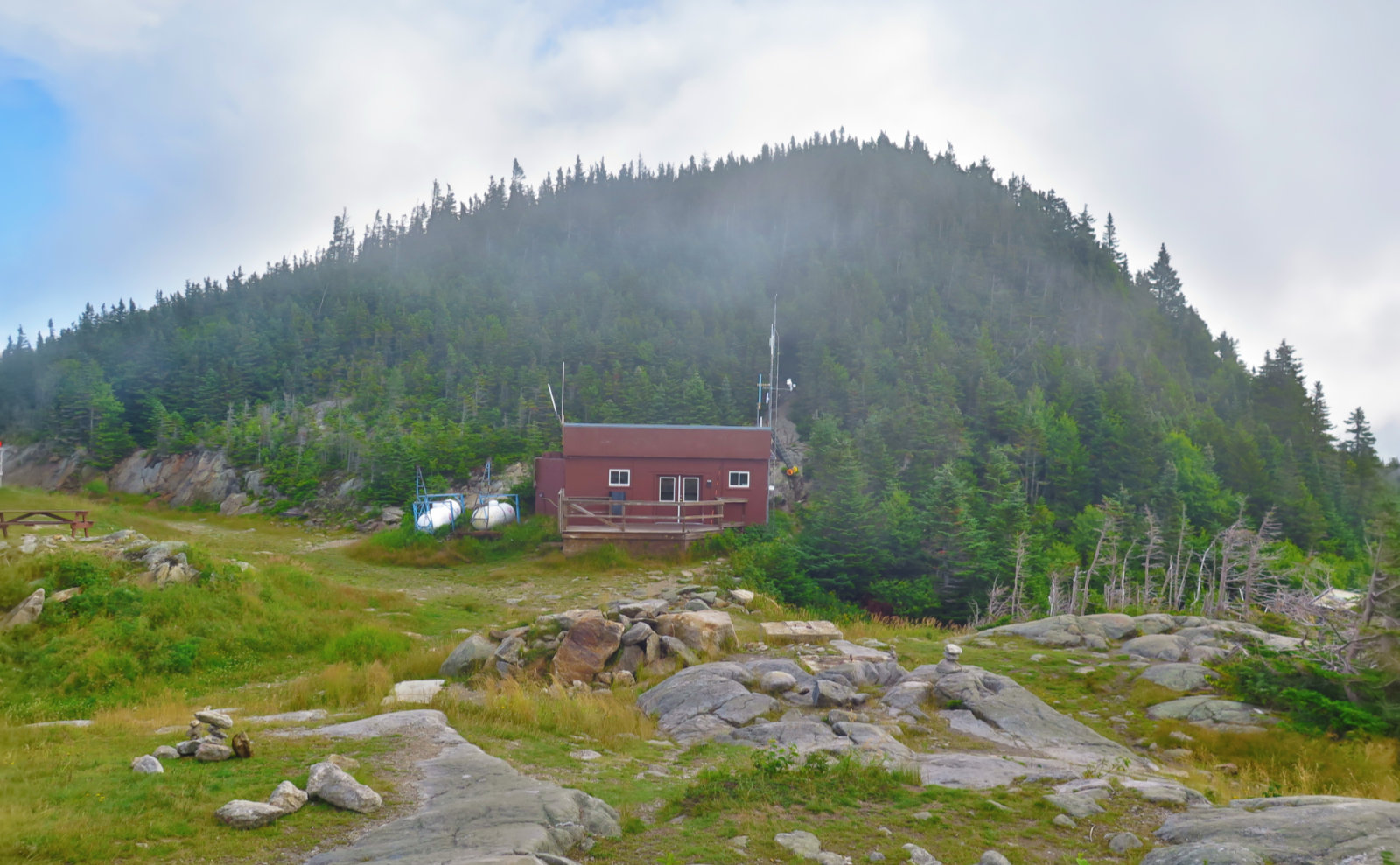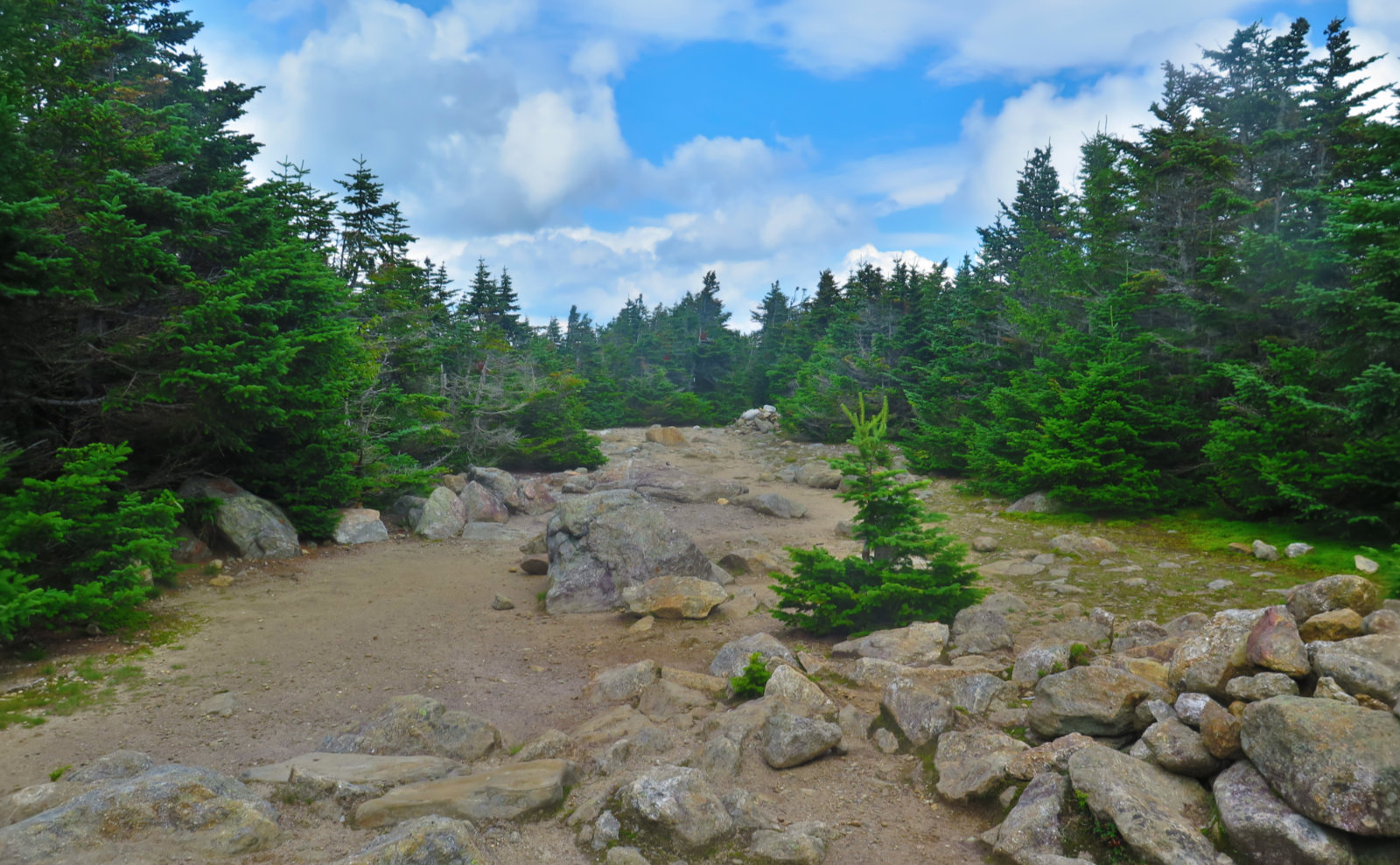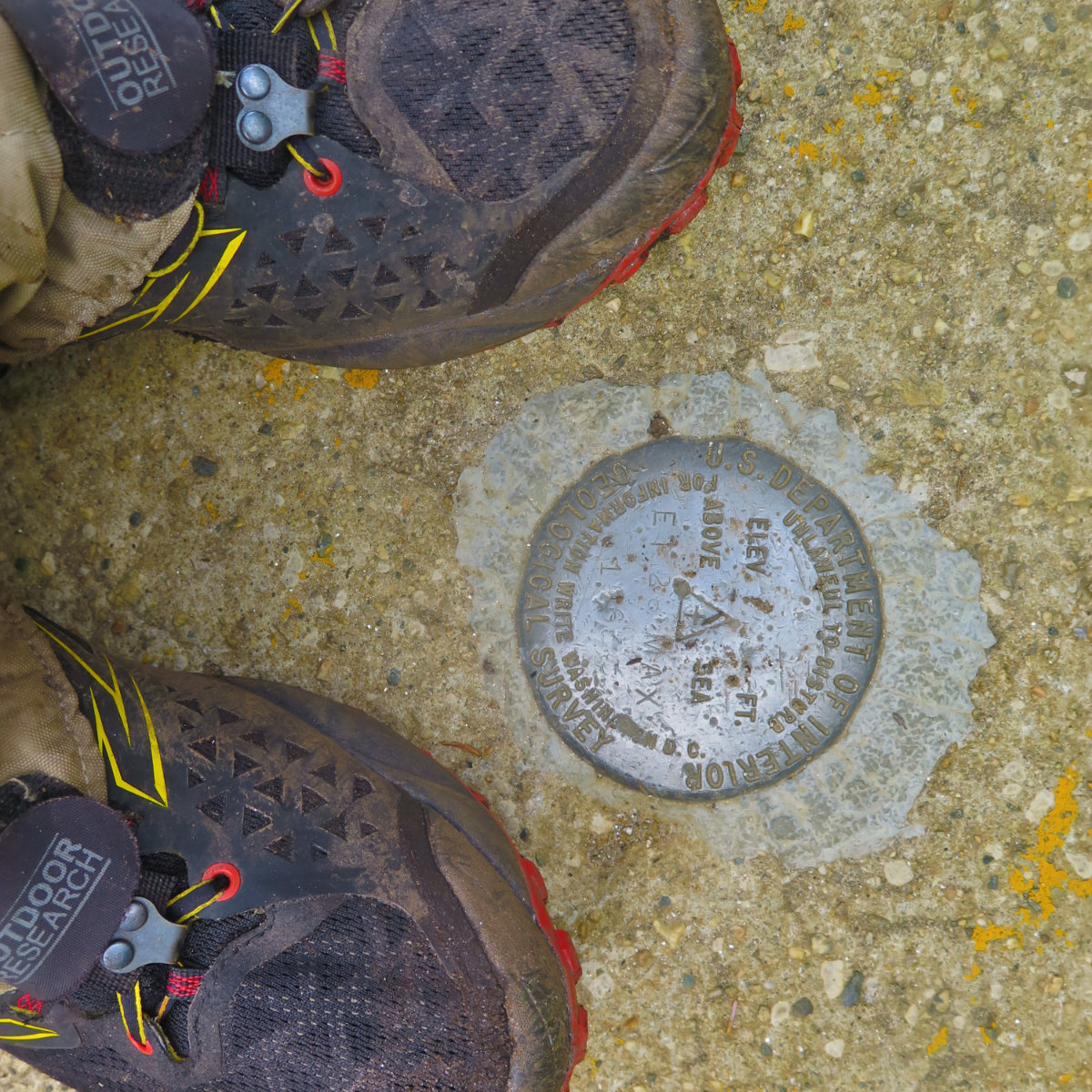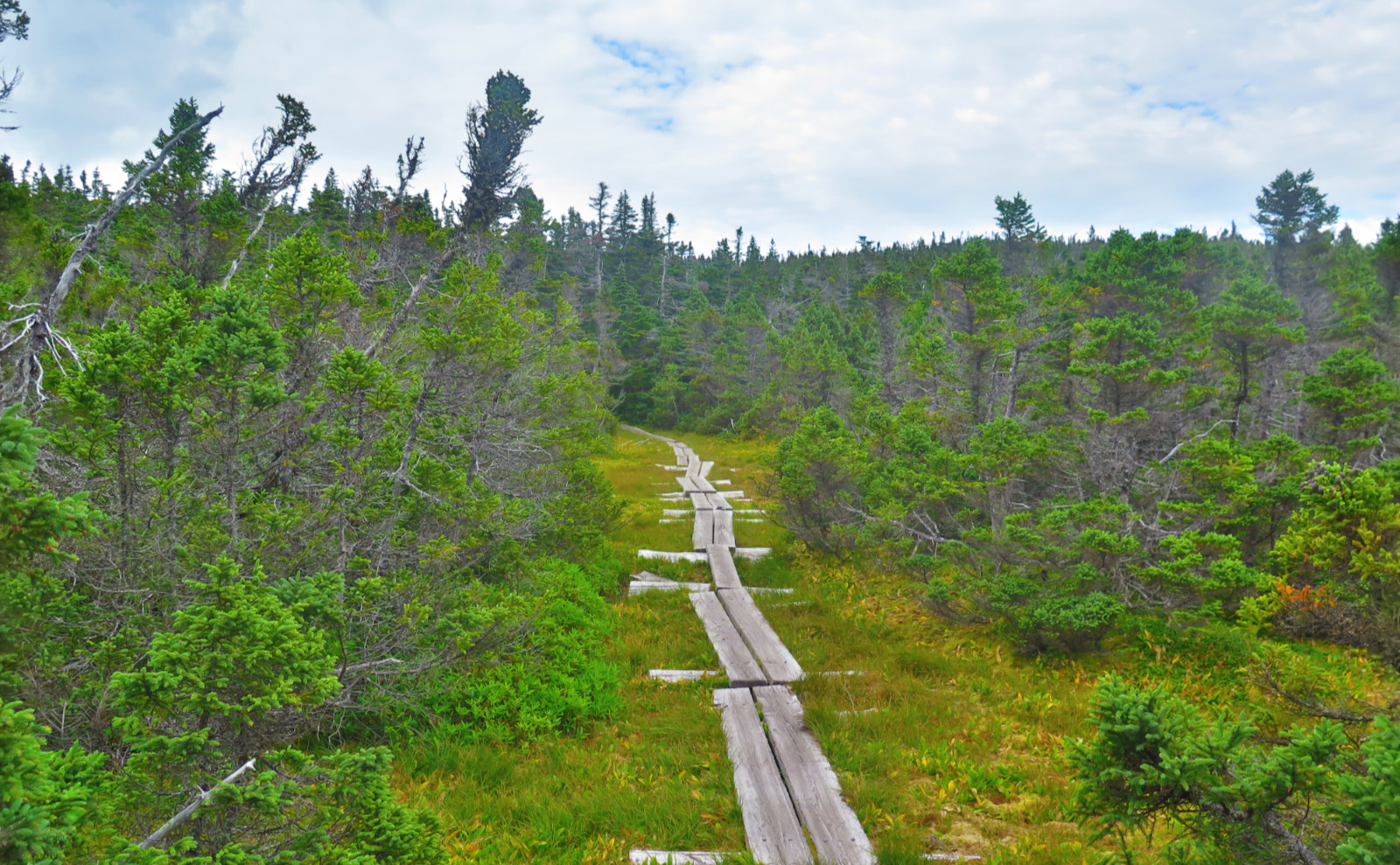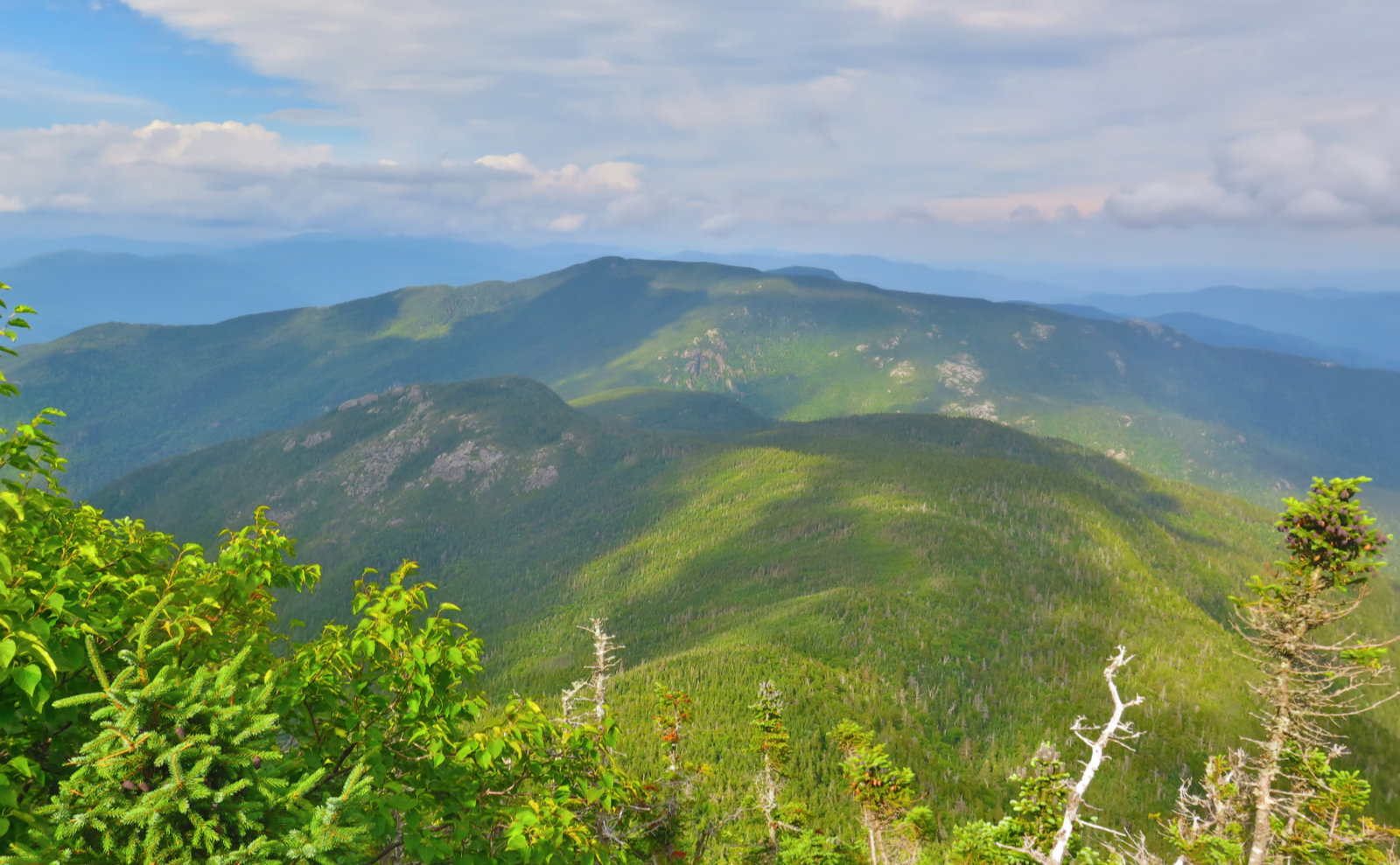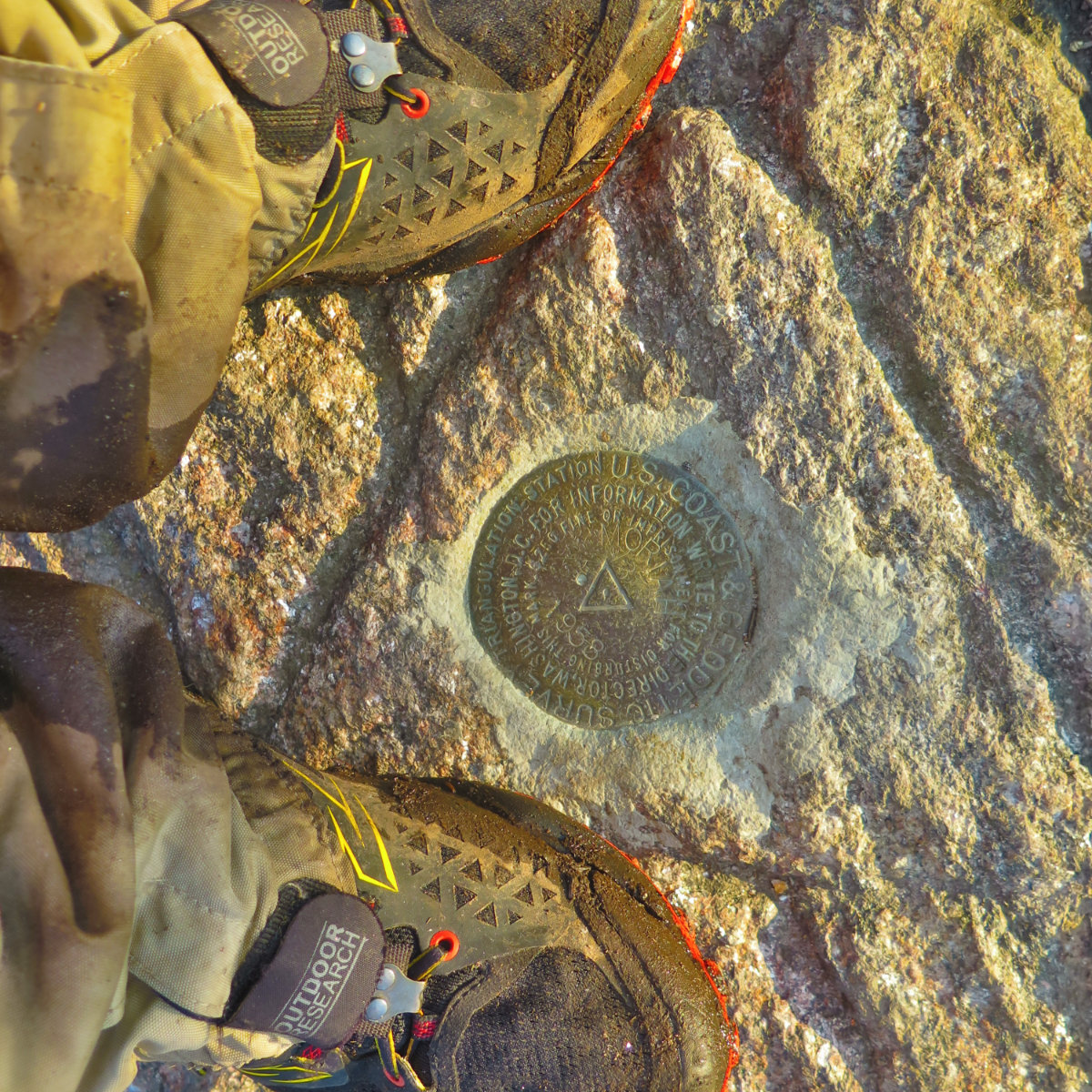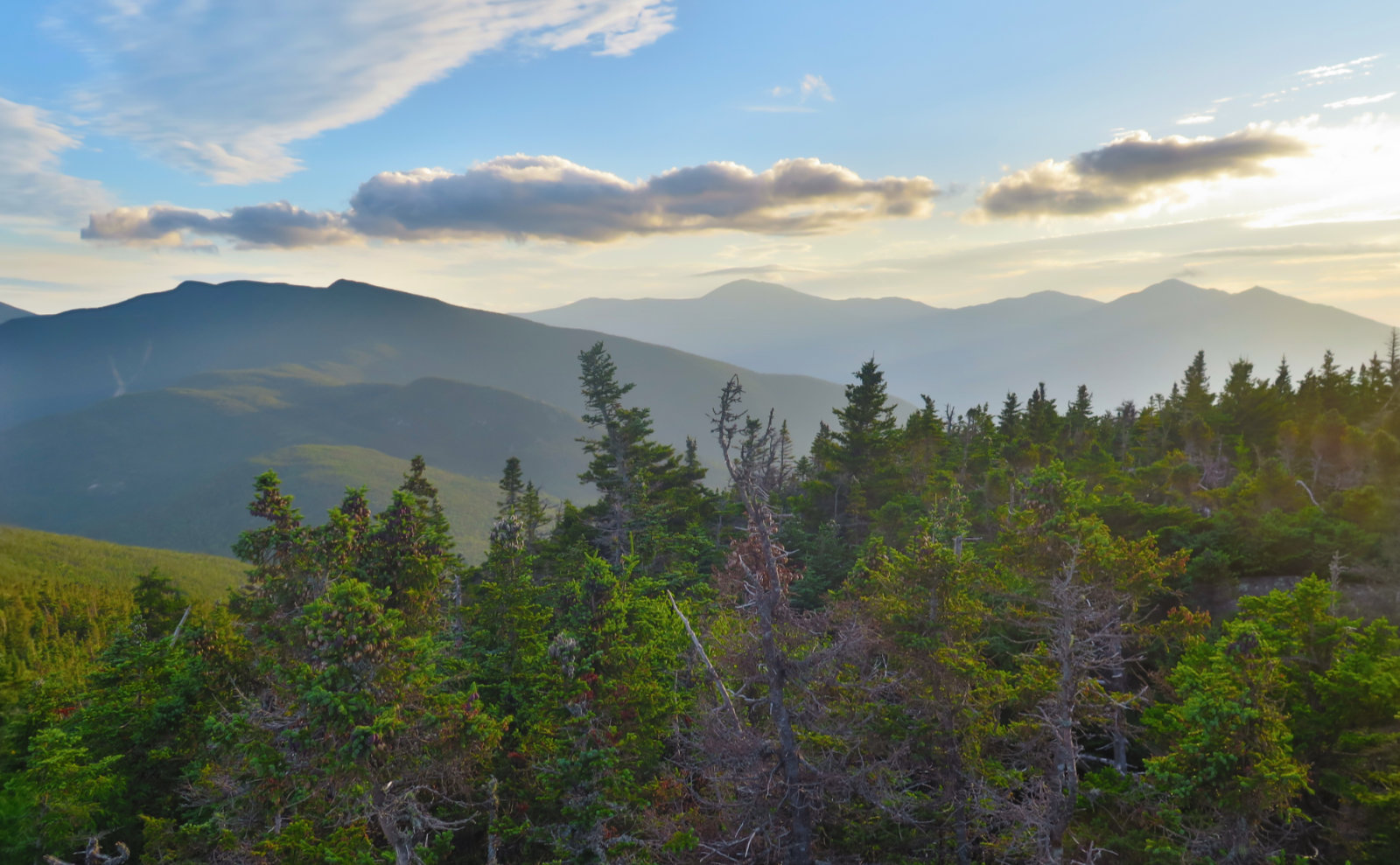 Nuts and Bolts: Find the Lost Pond trailhead across the street from the Pinkham Notch Visitor Center, on Route 16. From Gorham, it's about ten minutes south. The trailhead is off the road a bit, so look for a brown metal sign by the side of the road indicating the Appalachian Trail. Right after the trailhead signboard is the wooden bridge in the pictures above. Rattle River Hostel is at 592 State Route 2 in Shelburne, about a 5 minute drive from the junction where Route 16 turns south in Gorham. (603) 466-5049 They're less than a five minute walk west of the AT trailhead.
If you enjoy reading these posts, consider subscribing. Your email will only be used to alert you of new posts — typically 1-2 times per week. I will not use or share your email for any other purpose without your express permission.