Mt Webster, Mt Jackson, Mt Pierce, Mt Eisenhower.
Crawford Notch, NH. 2019-09-05. (Thursday)
Via Webster-Jackson trail, Webster Branch, Webster Cliff trail, Crawford Path. Approx. 12 miles.
60 dF +/- at the trailhead, ~60 dF at the summits, with 10-15 MPH winds.
Mostly sunny, giving way to entirely sunny. Clement.
Left Highland Center: 0920; Trailhead: 0930; Mt Webster Summit: 1100; Mt Jackson Summit: 1230; Mitzpah Spring Hut: 1315; Mt Pierce Summit: 1430; Mt Eisenhower summit: 1550; back at car: 1845. (Approx. 9 1/4 hours.)
Bright and broad!
To say that today was the day of expansive views could be an understatement of the century. It was just amazing to see the things I didn't get to see when I hiked 3/4 of today's outing last spring. On the other hand, that trip was worthwhile for its own reasons. Today, though, was all about the view. I was anything but disappointed.
I got an early start to the day — or at least earlier than many of my other starts this summer. After a brief visit in the Highland Center, I hit the trail. Before long, I met a hiker and her black lab, and we ended up hiking together for the rest of the day. Conversation was engaging, and it was nice having her companionship. And her pup made the day that much better.
I'd forgotten how quickly Webster starts up, but at the same time, maybe it was because Wildcat E was still fresh in my mind (or the other homicidally steep stuff I've been doing lately) that it didn't feel that bad. Strenuous, for sure, but it certainly could have been a lot harder. It made for a spirited hike up. Passing Silver Cascade, we paused for the obligatory photos before continuing on. It's an amazing spot.
Webster's summit still doesn't have much of a view, and indeed, I probably had a harder time finding the actual high point today than I did in last year's snow. We continued on, and a bit later, we crossed Jackson's summit, before crossing the bog just down below. It's a curious oddity, but I like gazing at it. The views of Washington were just warming up. They had occasional clouds, but it was readily apparent that today was going to be that rare chance to get perfect views. I dared to hope they'd last all day. And there was a curious sight: we spotted the helicopter that was ferrying stuff out from the AMC hut. It took me a minute to realize what was going on, as we could only see it from a distance. But then I put two and two together and figured it out. Summer's life hath all too short a lease. That goes double for the mountains.
We arrived at Mitzpah hut after a short while, and spent a little time there. I went inside to get the stamp for my AMC High Huts book — I have only Grreenleaf outstanding. Yippee! While inside, I had some delicious juice, and a bit of water, before heading back outside. A short chat with various other hikers, and we pressed on.
The climb out of Mitzpah is spirited coming out of the gate, but it didn't feel terribly hard for all that long. The trail was dappled with light and shade, and everywhere plenty of lush green. It's late in the season, for sure, but the trees aren't showing it just yet. I'll take it. I did see some sugar maples on the drive in (mainly around Franconia and Twin Mountain) that looked like they were turning, but those go early.
Standing on Pierce, we had to decide… press on to Eisenhower, or head back. I pointed out that Ike's summit wasn't that far, and that it would mean four summits for the day — a nice, round number, and being the "extra", we'd feel that much more accomplished for the effort. And so we found ourselves heading that way. It was a good decision.
Smith and Dickerman point out that Eisenhower's bald summit could be seen as an analogue for the former president's own bald dome. I had fun ascending it last time, and that fun hadn't diminished today, either. The views, for one, are tremendous and completely unchecked by anything. While the footpath is rocky and slow, it's hard to enumerate all the mountains that are on display as you go up. — from the south, easy views of Chocorua and environs. And from the top, the view only got better. The sky at that point was a rich cobalt blue that was bordering on purple. Washington didn't have much in the way of clouds obscuring its summit. We spied Bond, Carrigain, Franconia ridge, and I'm positive that I could see Moosilauke in the distance. If anything, there were prominent peaks that were hidden from view by other prominent peaks — we had an embarrassment of riches in the view department. Wow!
Having scored our objective, we headed back down Crawford Path. The rocky trail began to give way to dirt again. Footing improved. Down low, we stopped at Gibbs Falls, and took in that sight. Very well worth the short detour, even if it were twice the distance. And then, finally, the trailhead.
Getting to the trailhead when I did, I really didn't expect to bag Ike, but that turned out to be a pleasant surprise. I was happy for the companionship, which made the miles melt away. And getting all four summits while still having some substantial daylight left was a pleasant change from how some of my other recent hikes have ended. All told, it was a fine day to be out on some fine mountains.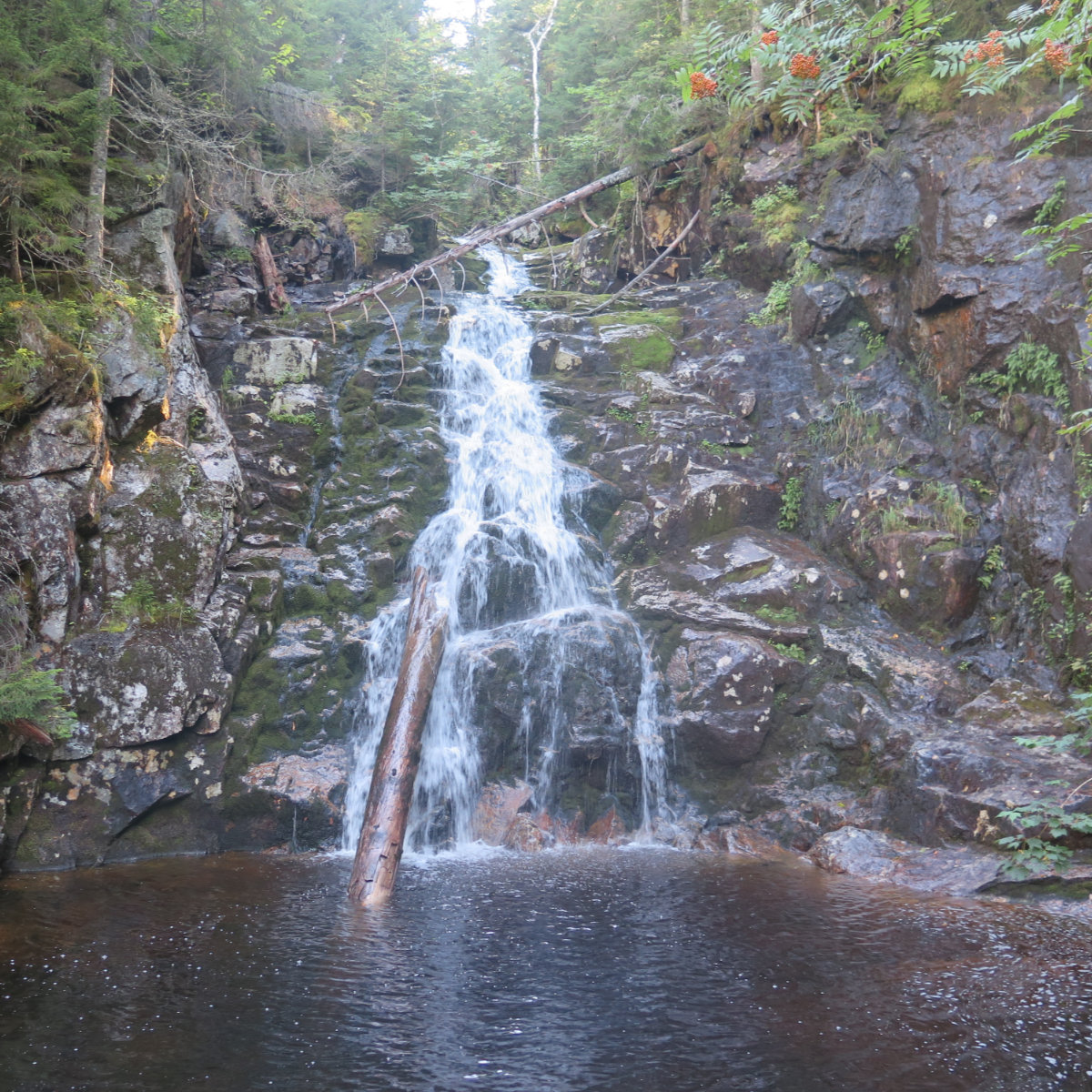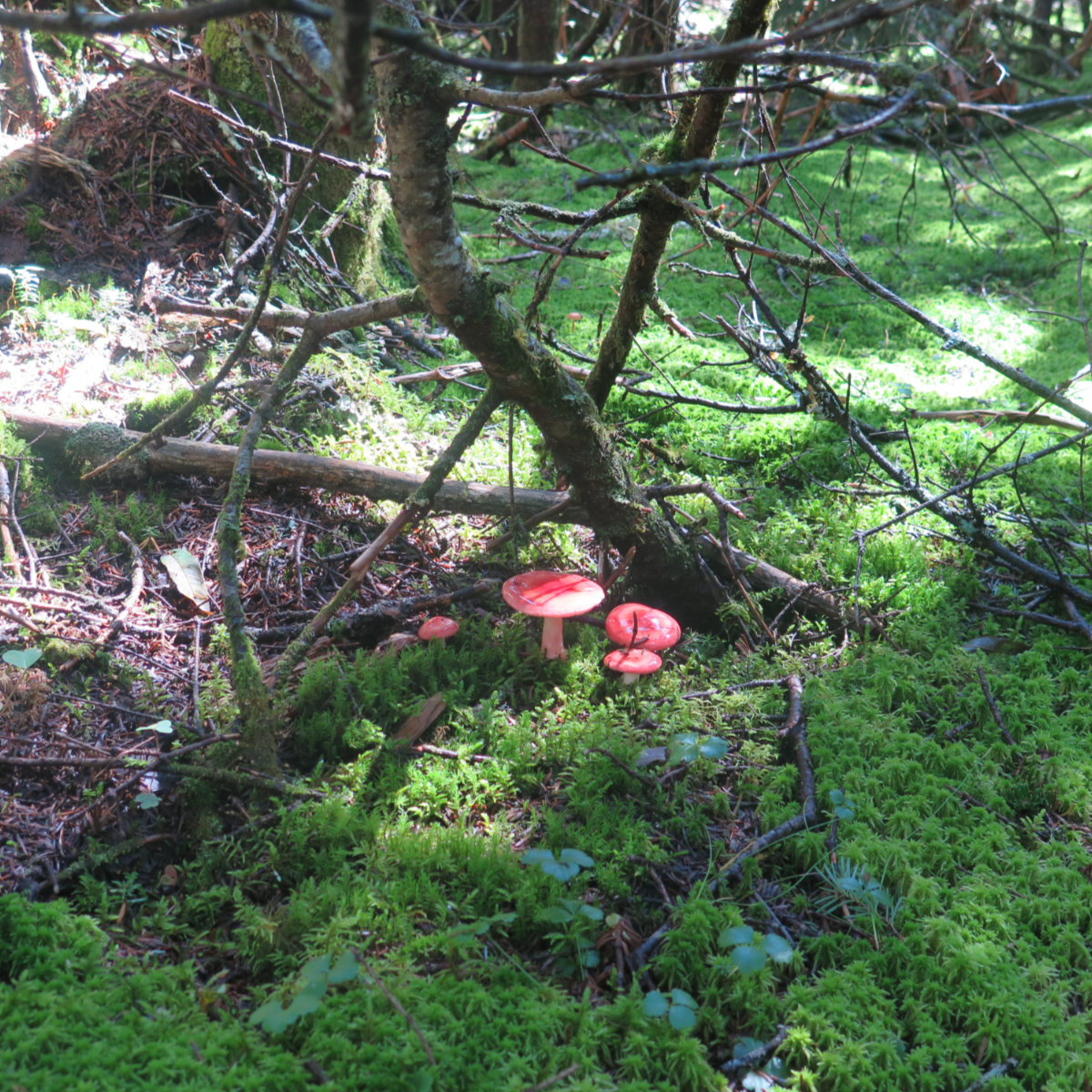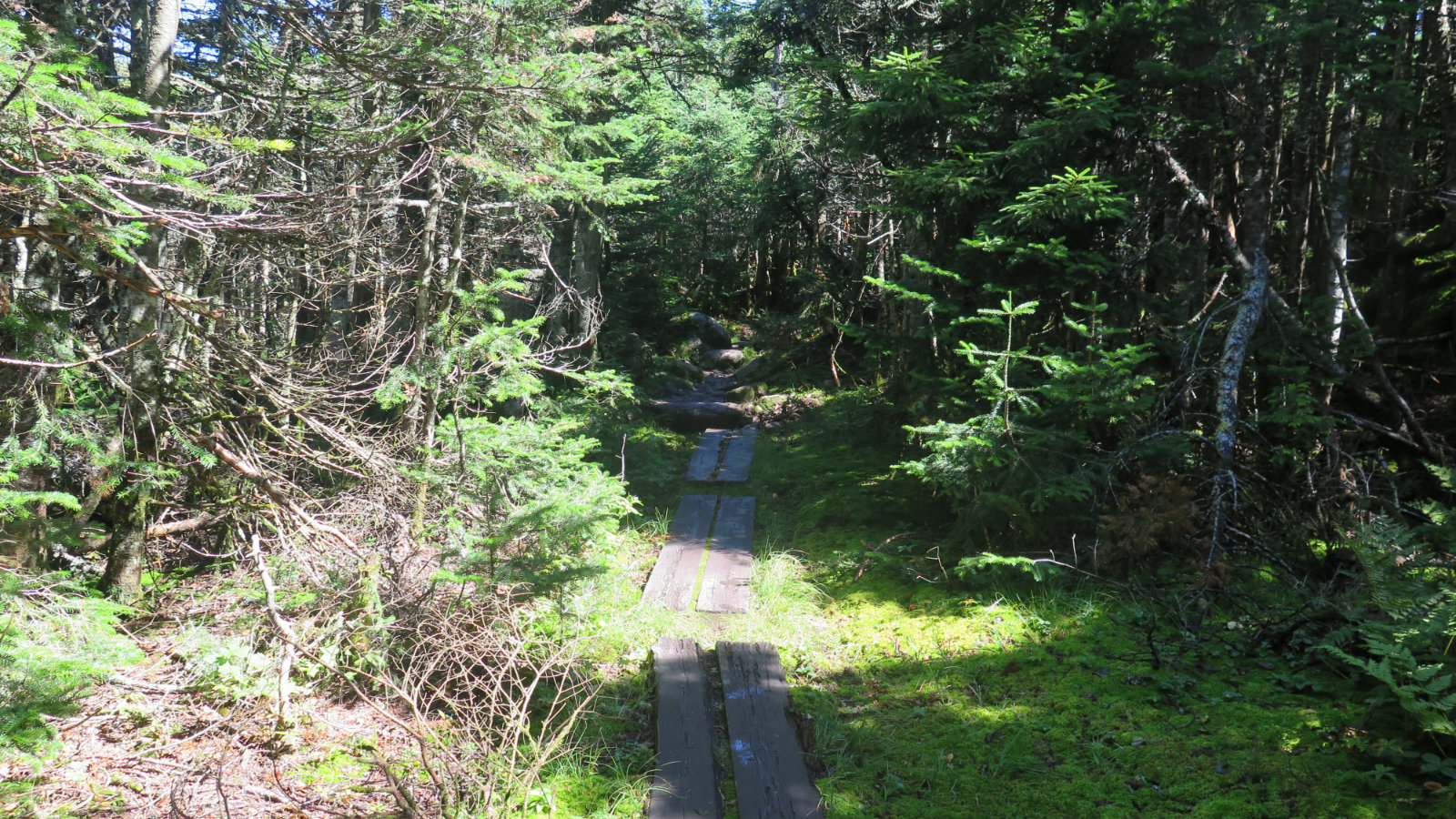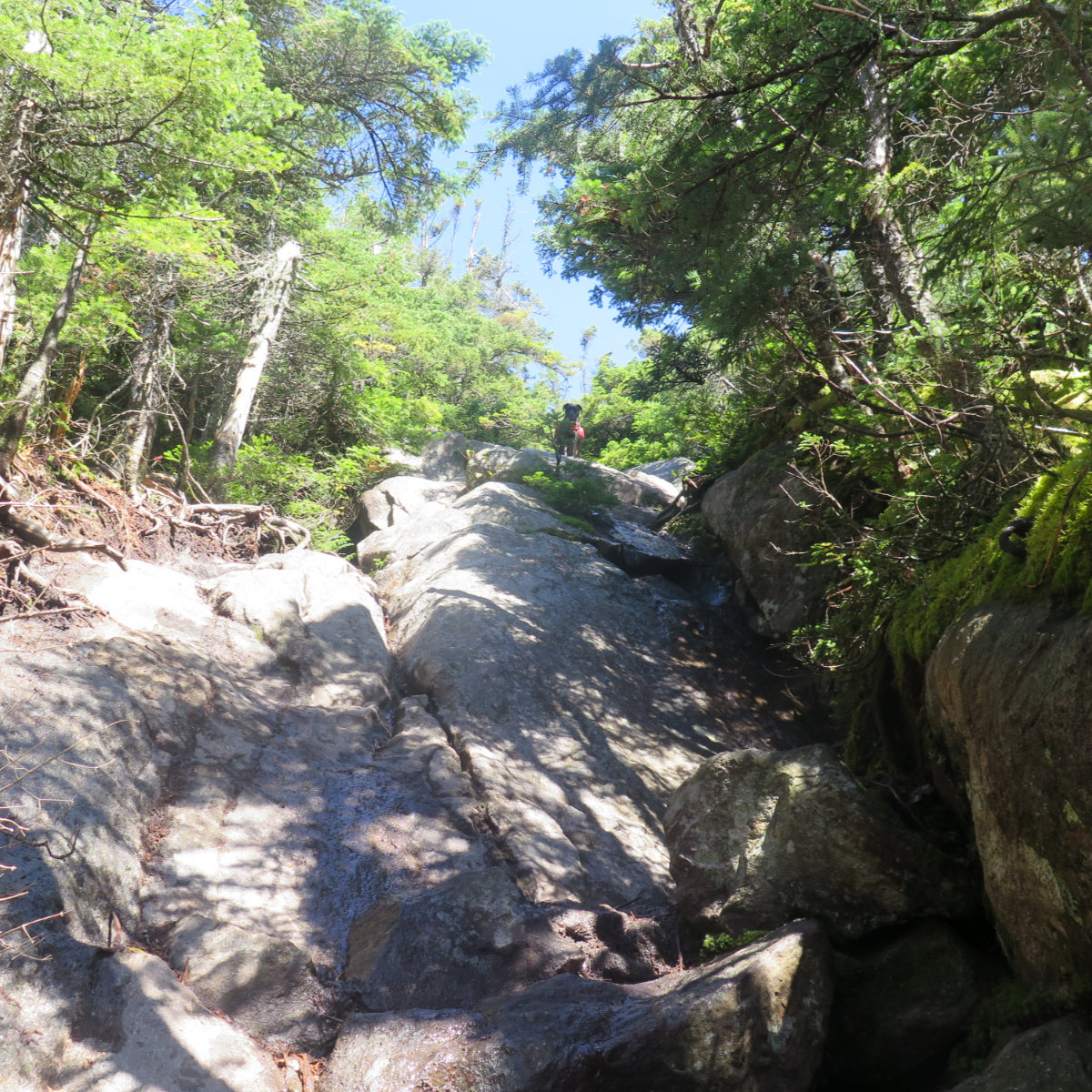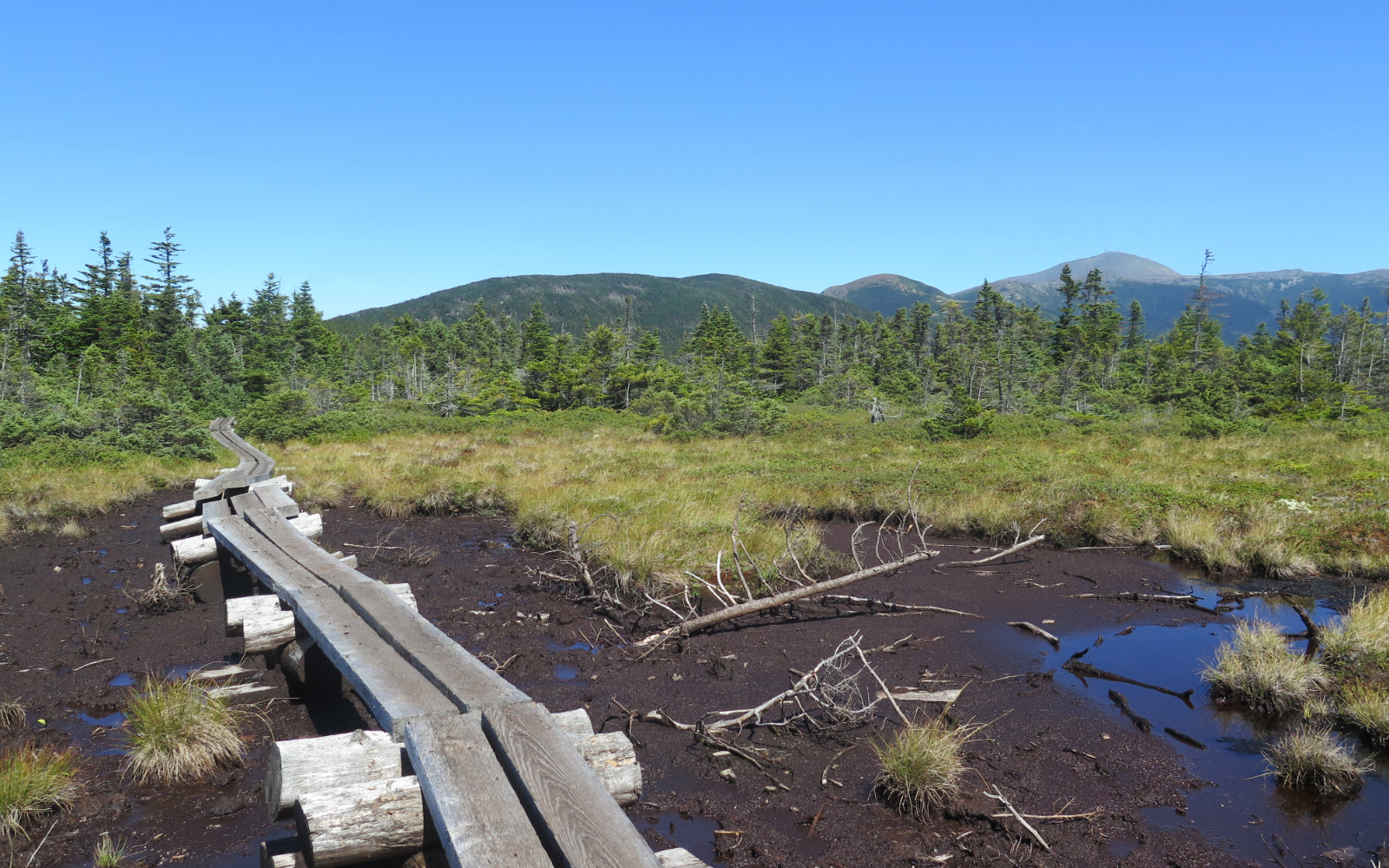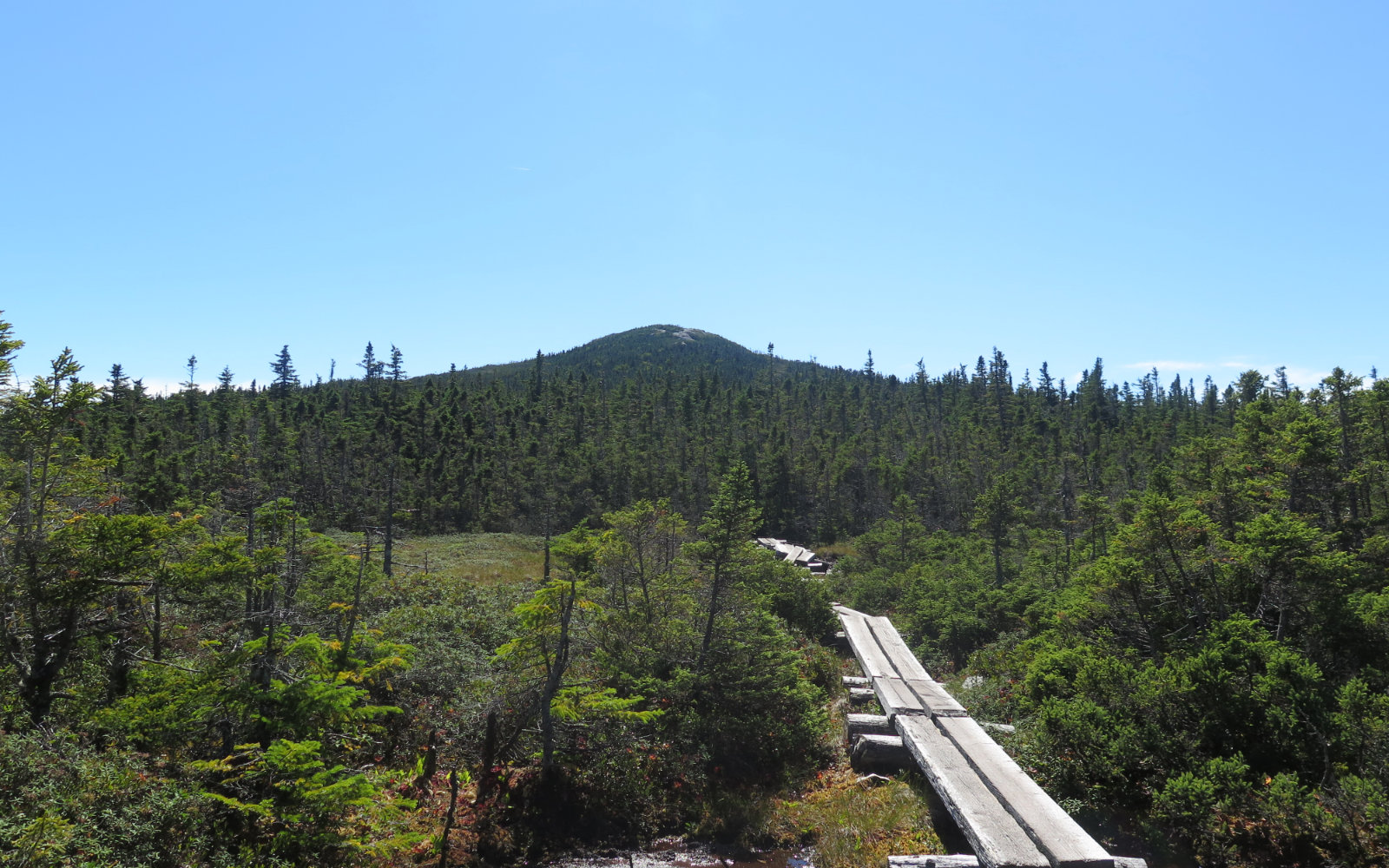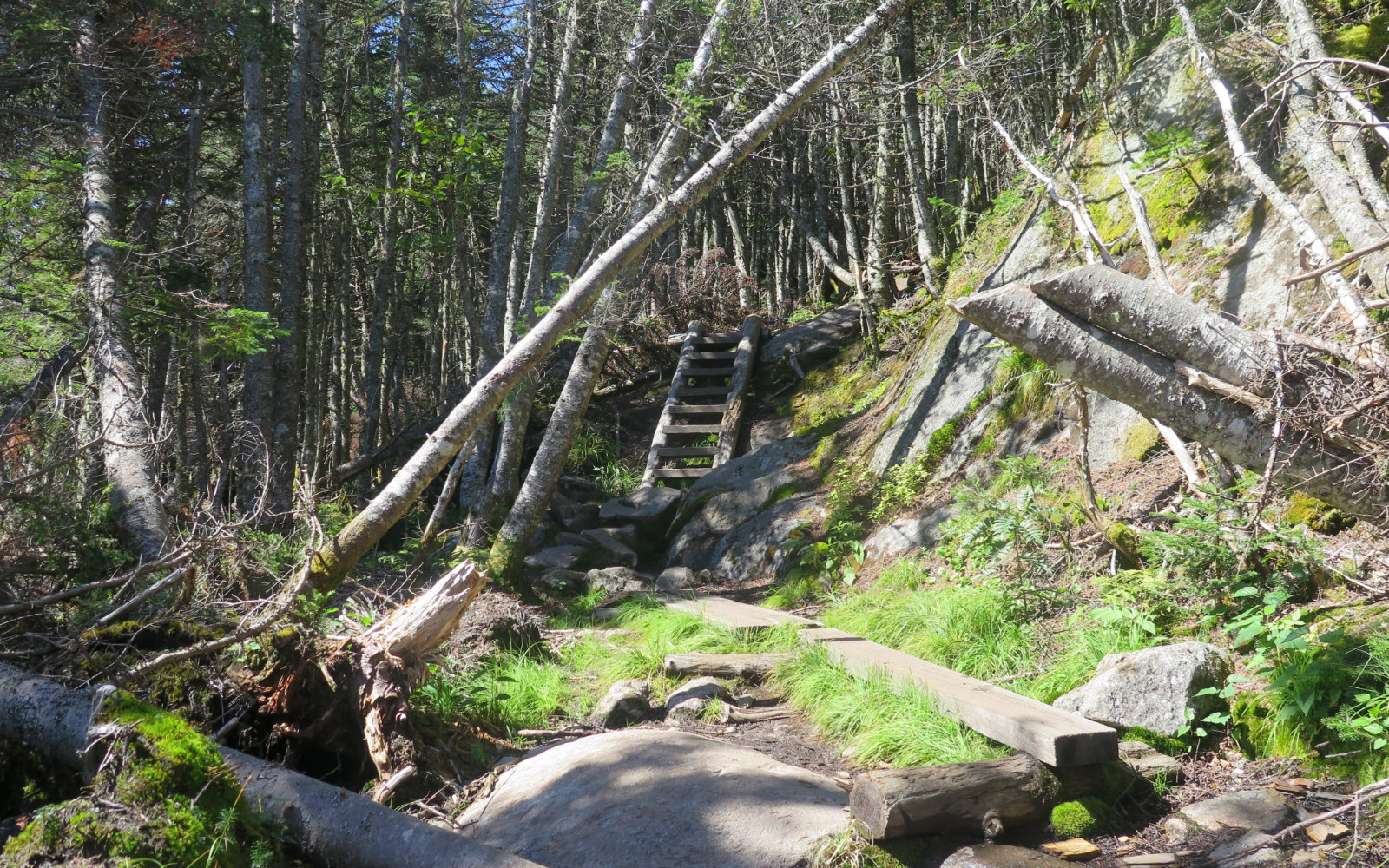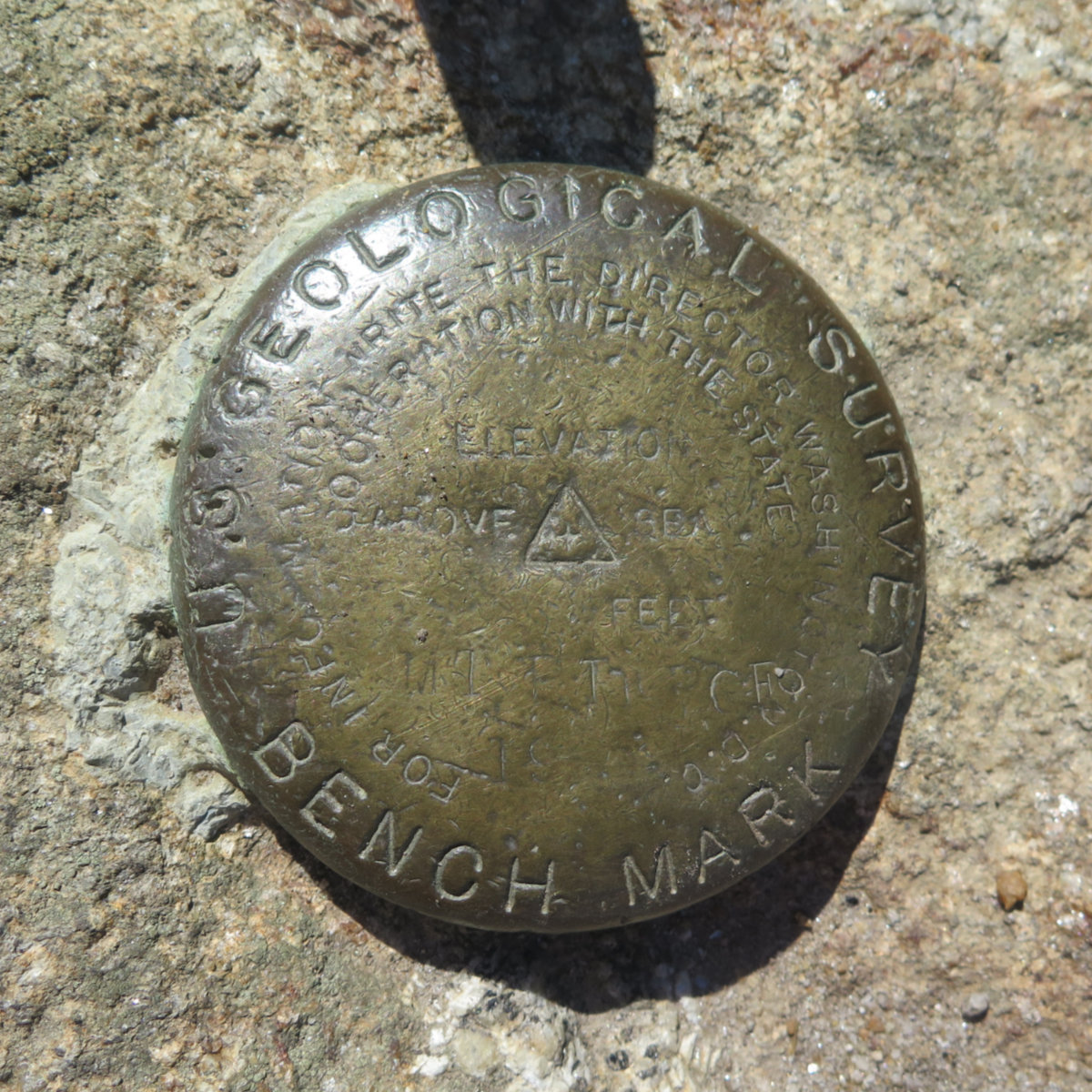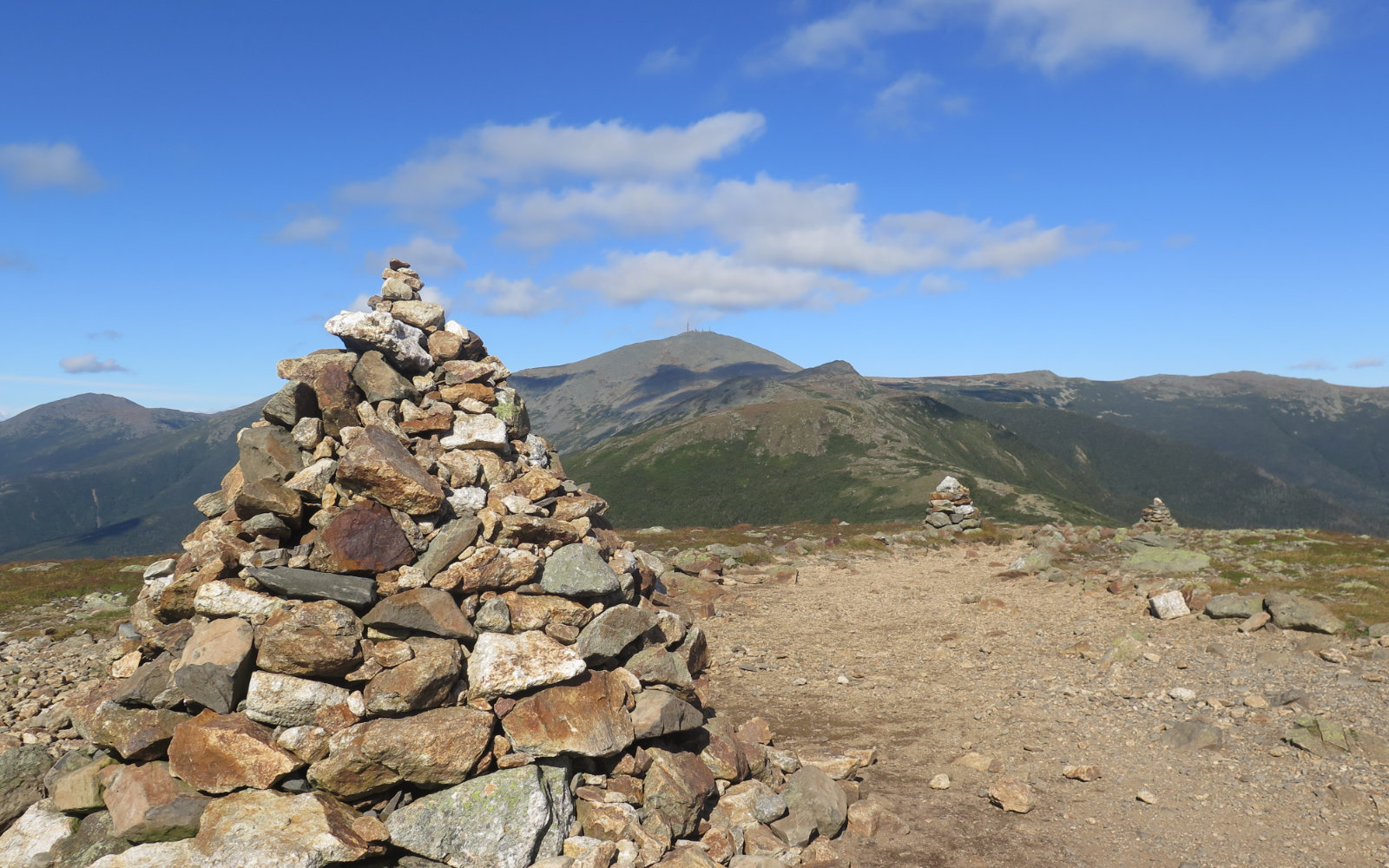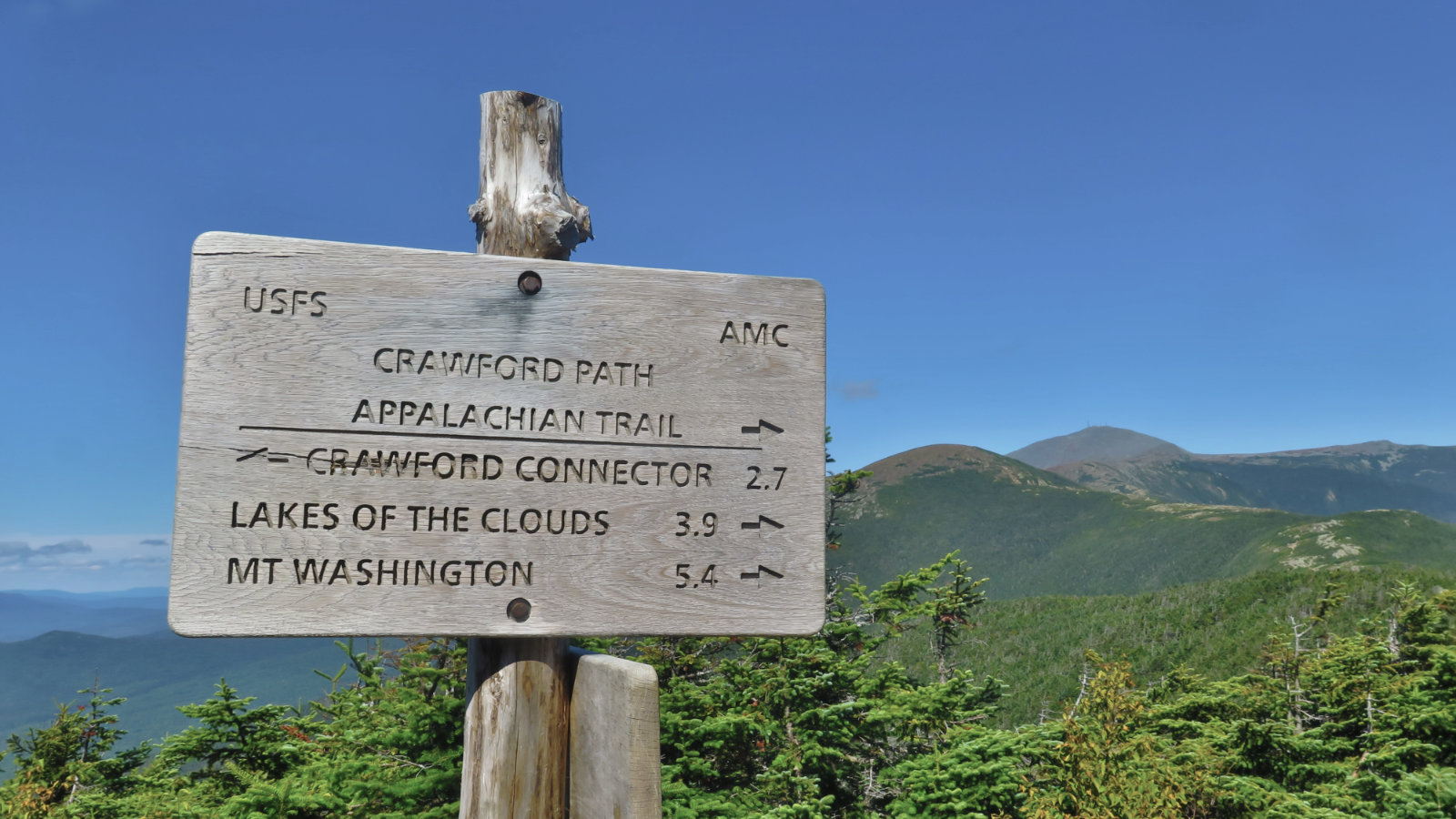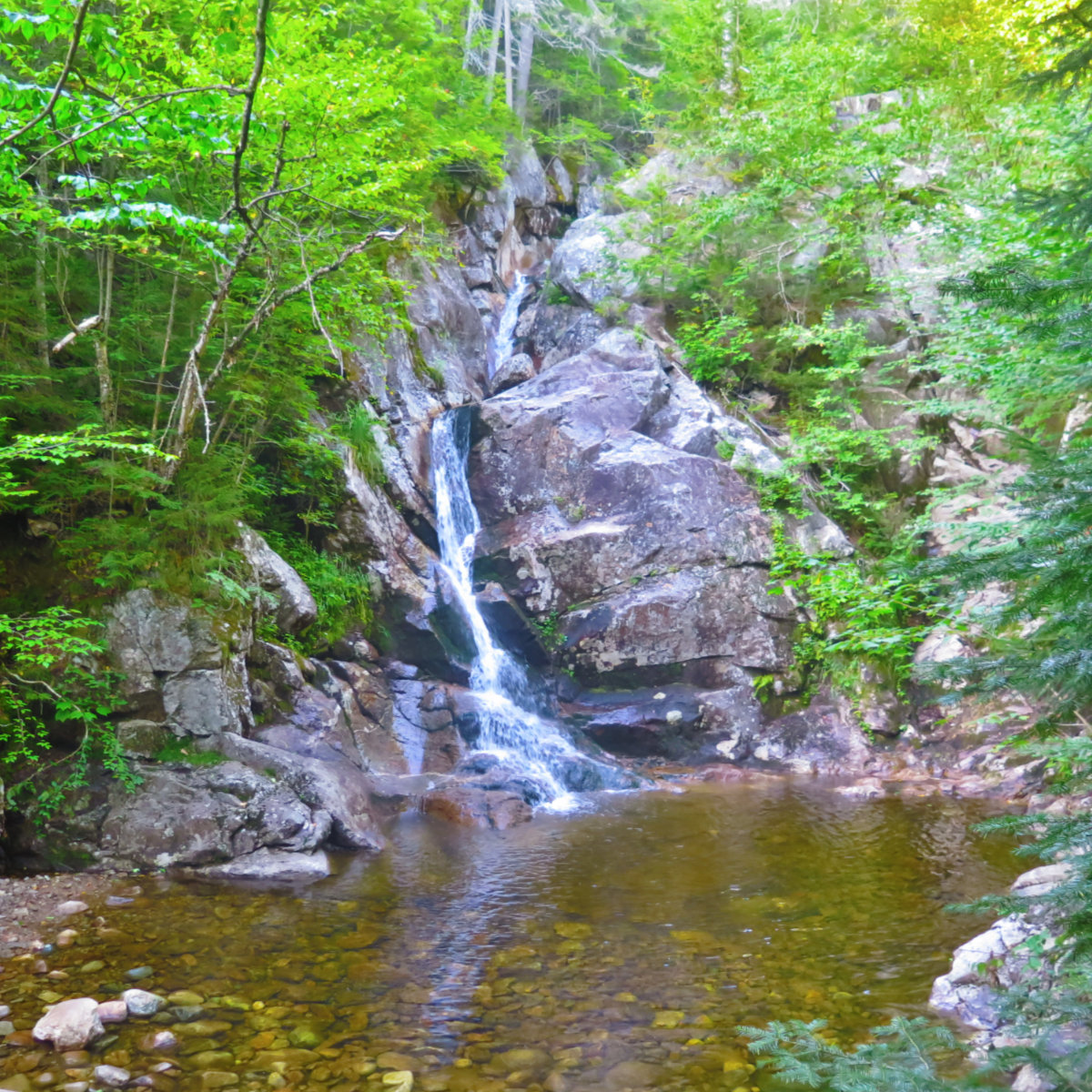 Nuts and Bolts: From the junction of Route 302 and the Cog Railway road (the Mount Washington Hotel is in the same area) the Highland Center is about 3-4 miles down 302 on the right. Park in that area. The trailhead for the Webster-Jackson trail is south of the Highland Center by about 1/4 mile. Be sure not to get confused by the Saco Lake trail, which is nearby.
Expect some dirt trail, some scrambling up rocks, quite a lot of bog bridge, and no shortage of rocky trail as you approach Eisenhower. The 12 miles of the trail took us a bit over 9 hours, even though we didn't stop for a whole lot. It's not hard per se, but there aren't a lot of sections where you can open up your stride and bust out some miles. If you have flexibility in scheduling, do these peaks on a clear day, because the views are great.
If you enjoy reading these posts, consider subscribing. Your email will only be used to alert you of new posts — typically 1-2 times per week. I will not use or share your email for any other purpose without your express permission.