Polar opposite views!
Mt Monroe, 5372 feet. 2019-11-21 (Thursday.) Via the Ammonoosuc Ravine trail and the Mt Monroe Loop trail.. Approx 7 miles.
Temps in the low to mid-30s dF. Winds negligible. Cloudy in the lower elevations, with an undercast beginning a fair bit below Lakes of the Clouds.
Trailhead: 1050. Lakes of the Clouds hut: 1420. Monroe summit: 1450. Car: 1700.
I'm convinced that something is conspiring to keep me away from any trailhead before 10 in the morning. Today, I was dealing with sinuses from the time my alarm went off until the time the cold meds kicked in. Meh. I missed the greater goal of hiking up Ammo and down Jewell, but I did hit the perhaps even greater goal of standing on a summit. And hey, I got out to start with, which is huge in and of itself. So, perspective.
In any case, I hiked up Ammo for the third time. It keeps getting better. Gem Pool is proving to be lovely any time of the year. Starting out, it was a bit spooky with a ton of fog diffusing just about every view. I was trying to get a photo of the waterfall at the right turn arrow, and no kidding, I couldn't take a second shot: within seconds, impenetrable fog swept in and took the light entirely away.
But then, as I ascended, the MW-OBS forecast pulled its weight. I got a nice undercast just below Lakes of the Clouds, which meant that for the first time, I was able to see the hut very clearly, and against a blue sky, as I approached. Above the clouds, the sky was almost entirely blue — just a few very high level wisps, and that was it. Otherwise, it was unbridled sunshine, and wow, that made the temps quite a bit nicer. It was a solid 5-7 degrees warmer up there, to the point where I saw a lot of melting going on.
The "oh wow" of the day was ice. Near any flowing water of decent magnitude, I found frost on the tree branches, and in one spot, some hoar frost. Not quite as long as I saw on Garfield, but still, it was so fragile and caught the sun just right. Magical.
As I approached Lakes of the Clouds, the rime was making interesting formations — on the ground, it was a bit like fish scales. On top of Monroe, the formations were more drawn-out, and looked almost like bird feathers. It's really interesting how the wind does these things.
The view from the top was amazing. It was a "curve of the earth" day, and if the undercast wasn't there, I'd have been able to identify a lot of stuff. As it was, I saw Franconia Ridge, Carrigain, and Moosilauke. And while editing my photos, I realized there's a ridge that could only be in Vermont — might have been Mansfield.
On the way down, I was debating making a run for Washington's summit, but after about ten minutes on Crawford Path, I came across another hiker on his way down, along with his two Icelandic Shepherds (who were very clearly in their element, and having the best day of their lives, writ the umpteenth.) And after a bit of conversation, it became obvious that the sensible thing to do was to leave "le grand fromage" for another day. And that strategy allows for other approaches, like Tuckerman's Ravine…
This marks my 20th autumn peak. Coincidentally, with 20 more peaks in any season, I'll have a third 48 done. Which is nice. I have 68 peaks total left to go to complete the 48 in 4 seasons, and at some point, I need to start logging trail work hours, because there's 48 of those to be done, too. And as they say, once you maintain a trail, you own a little of it. My own little piece of the Whites. Now there's an idea…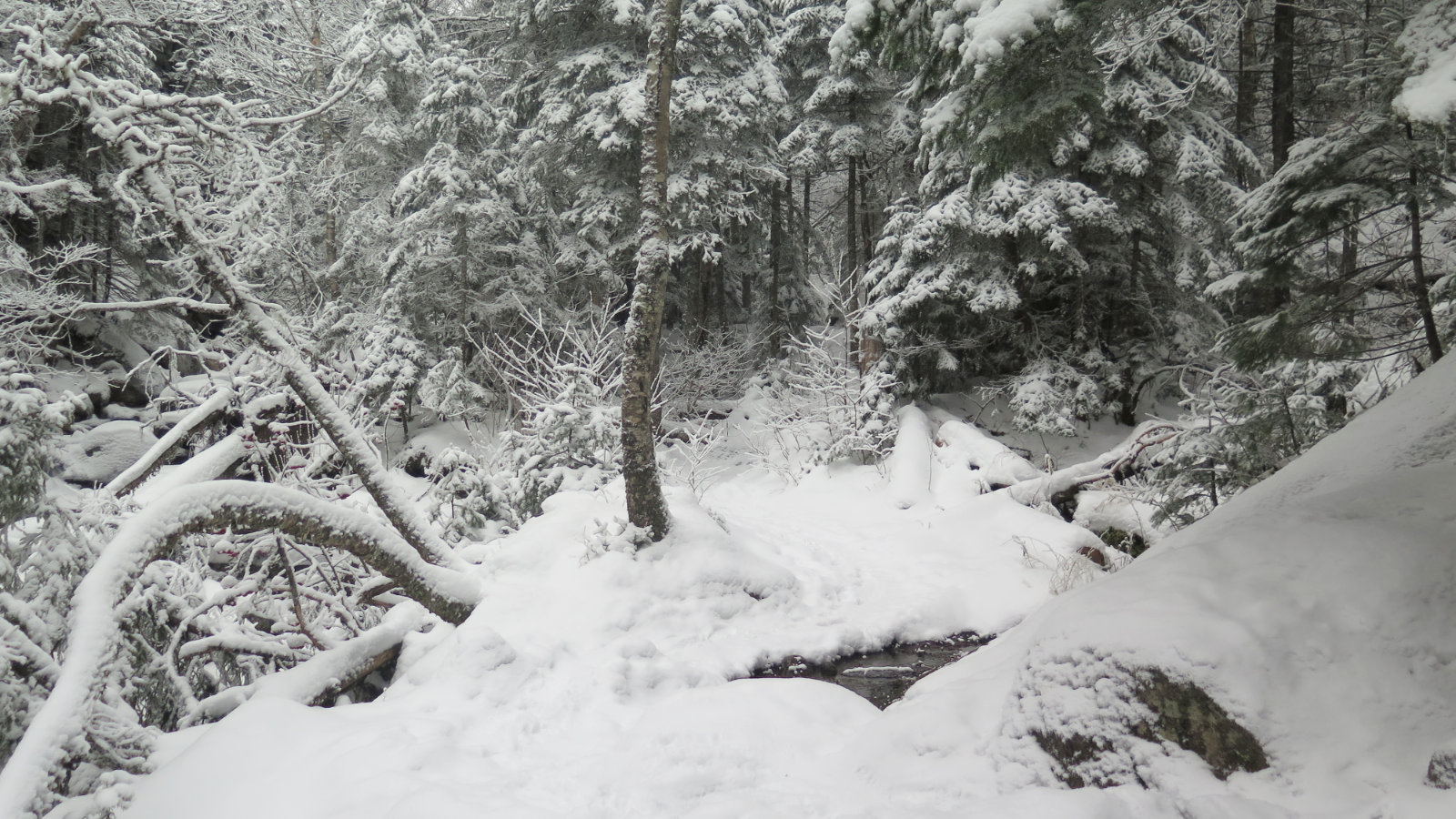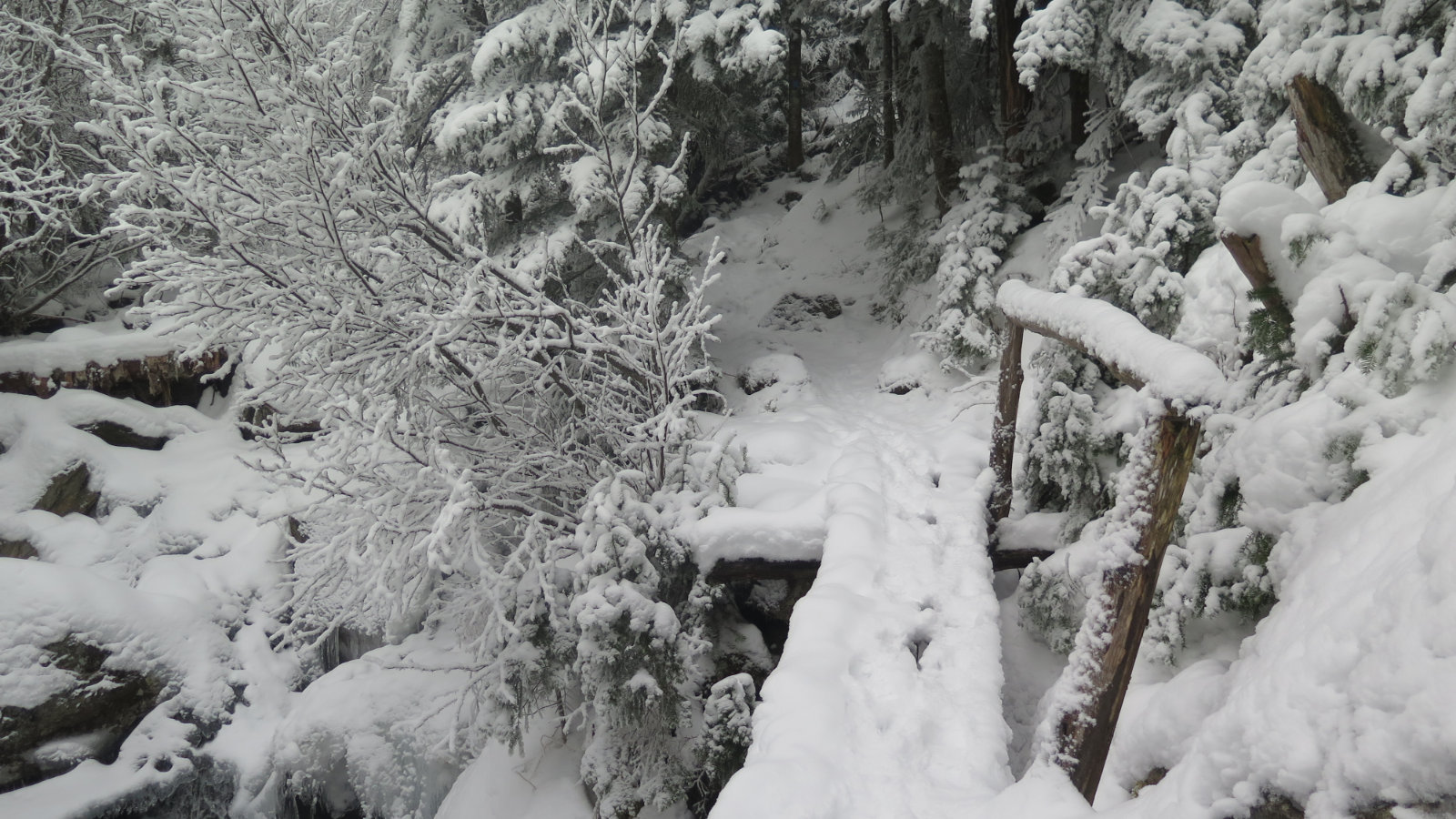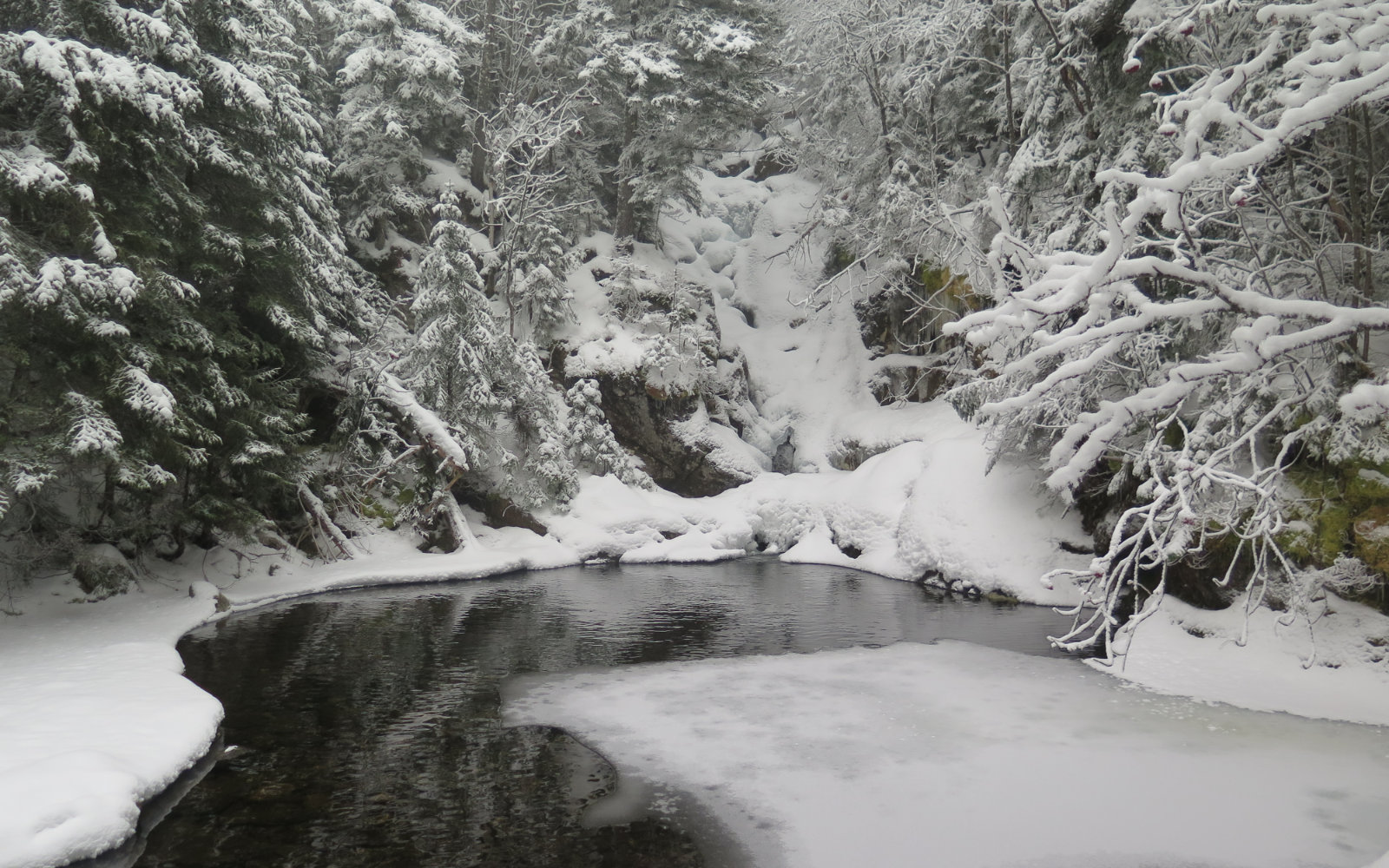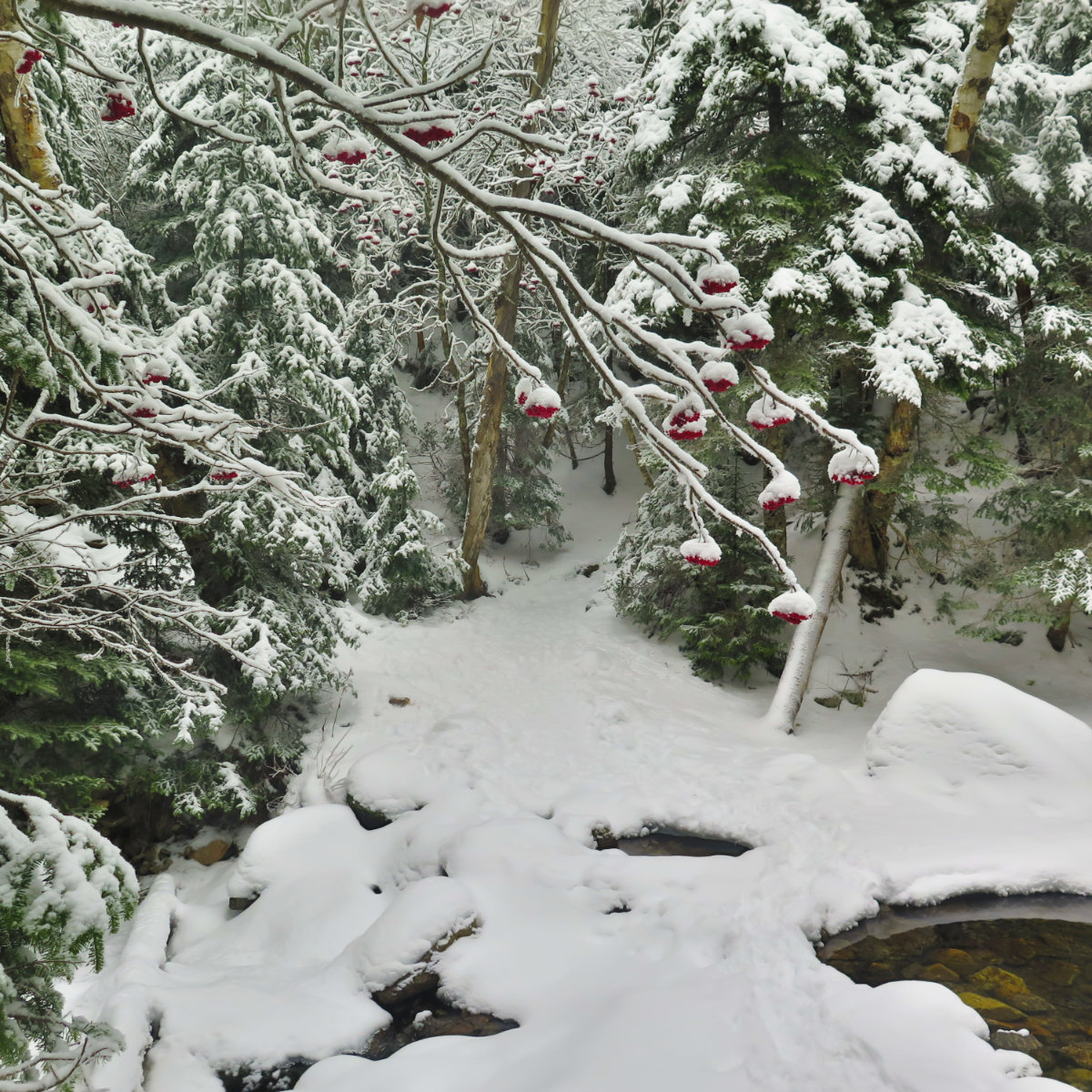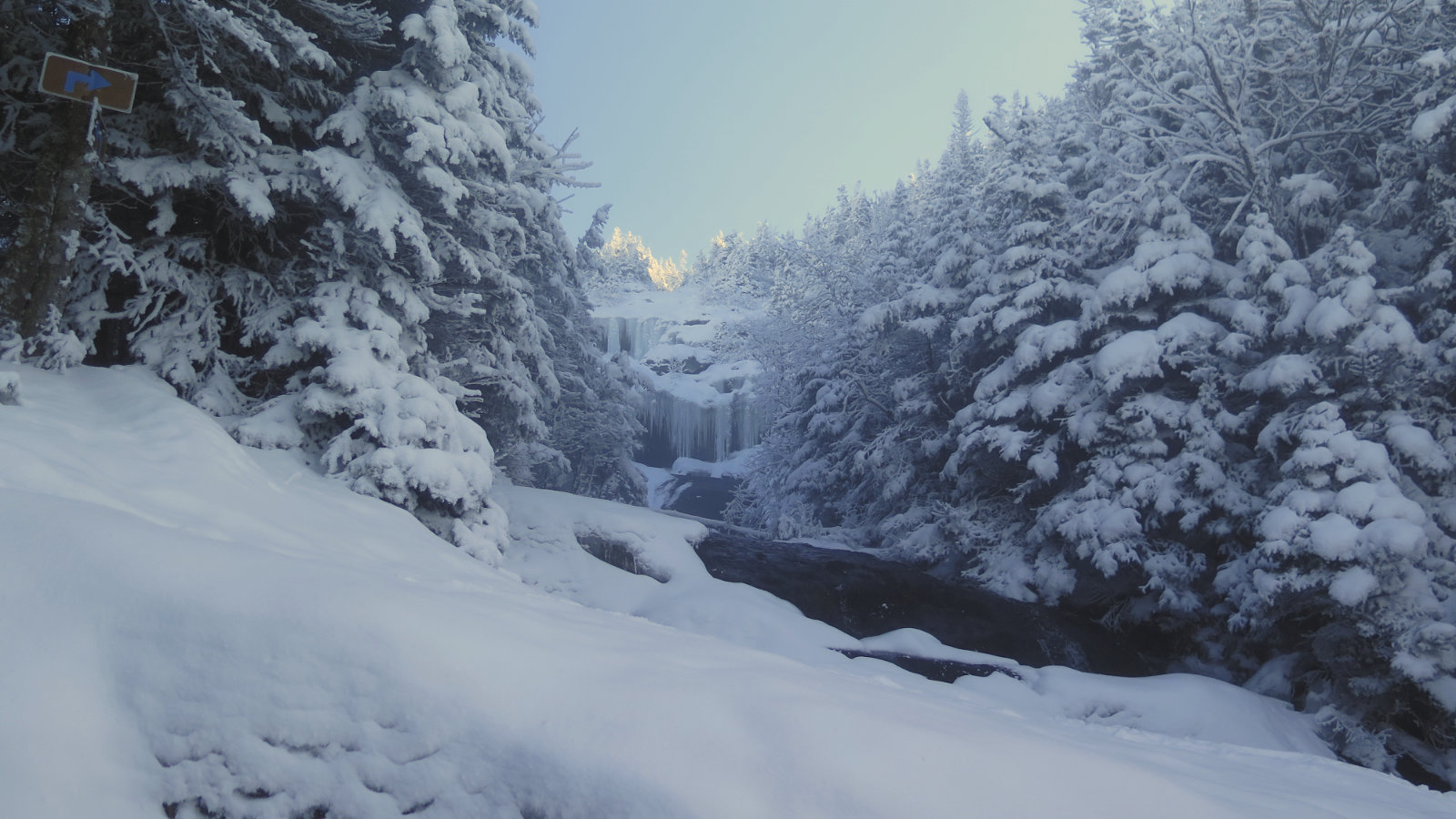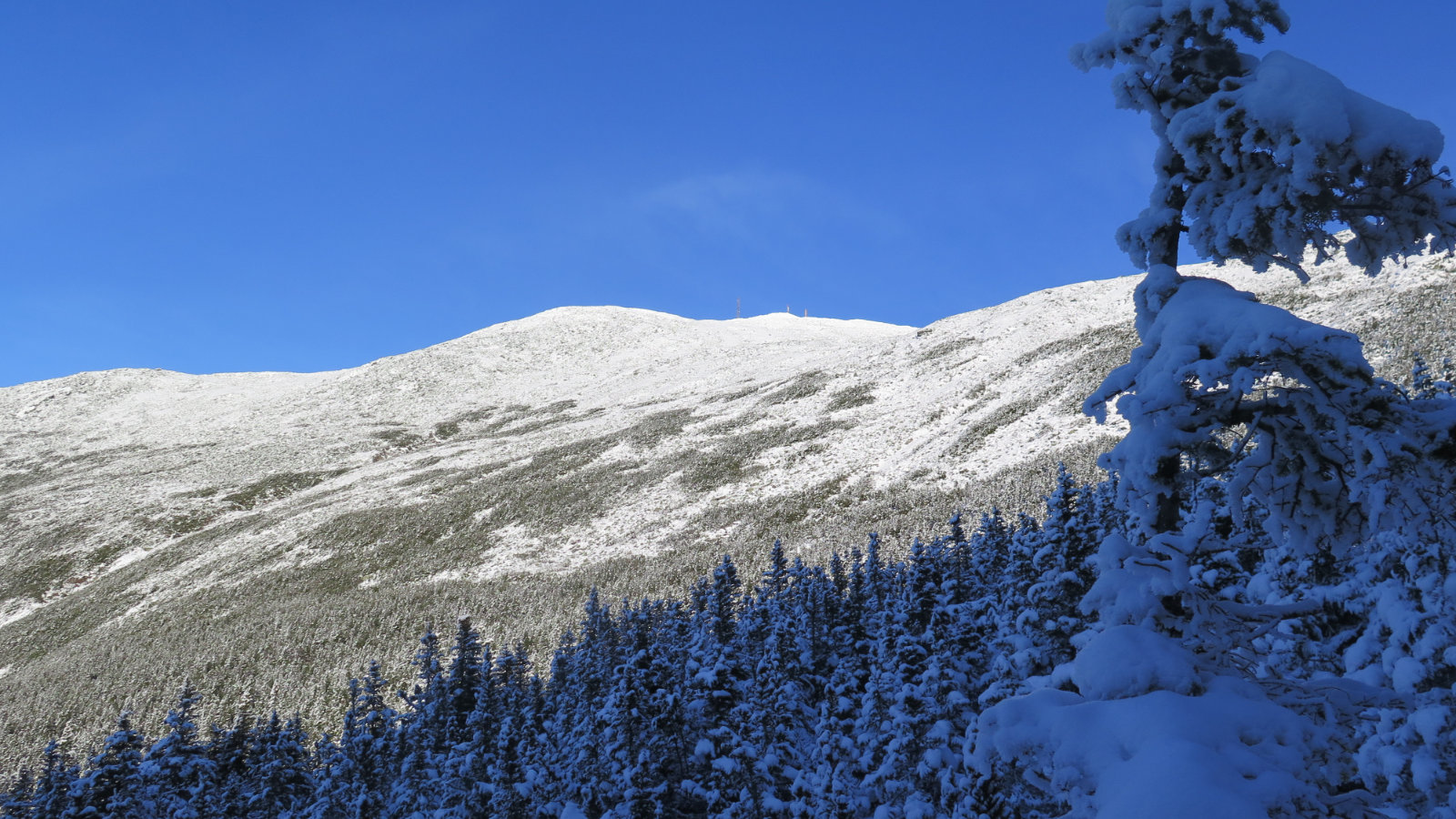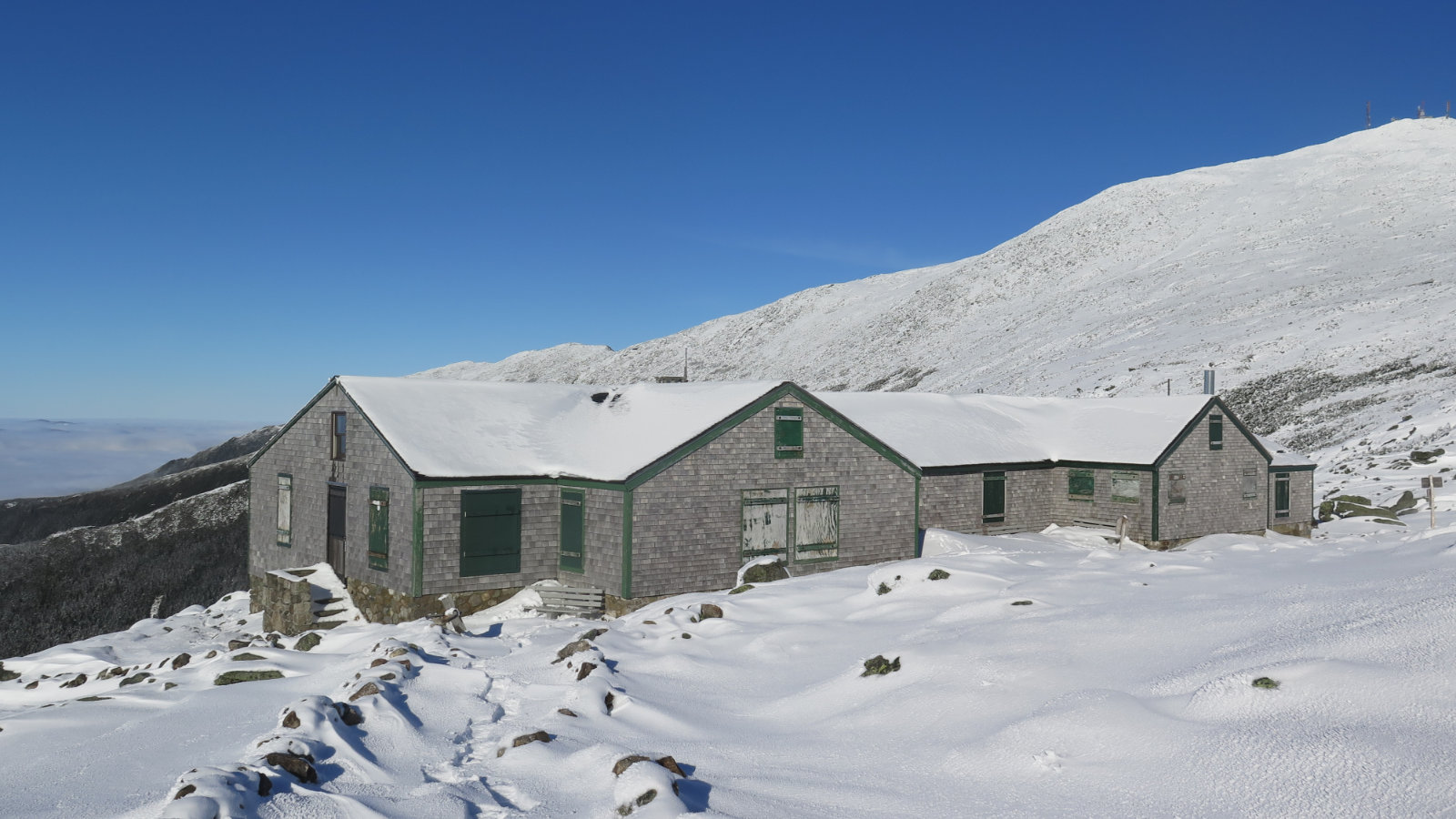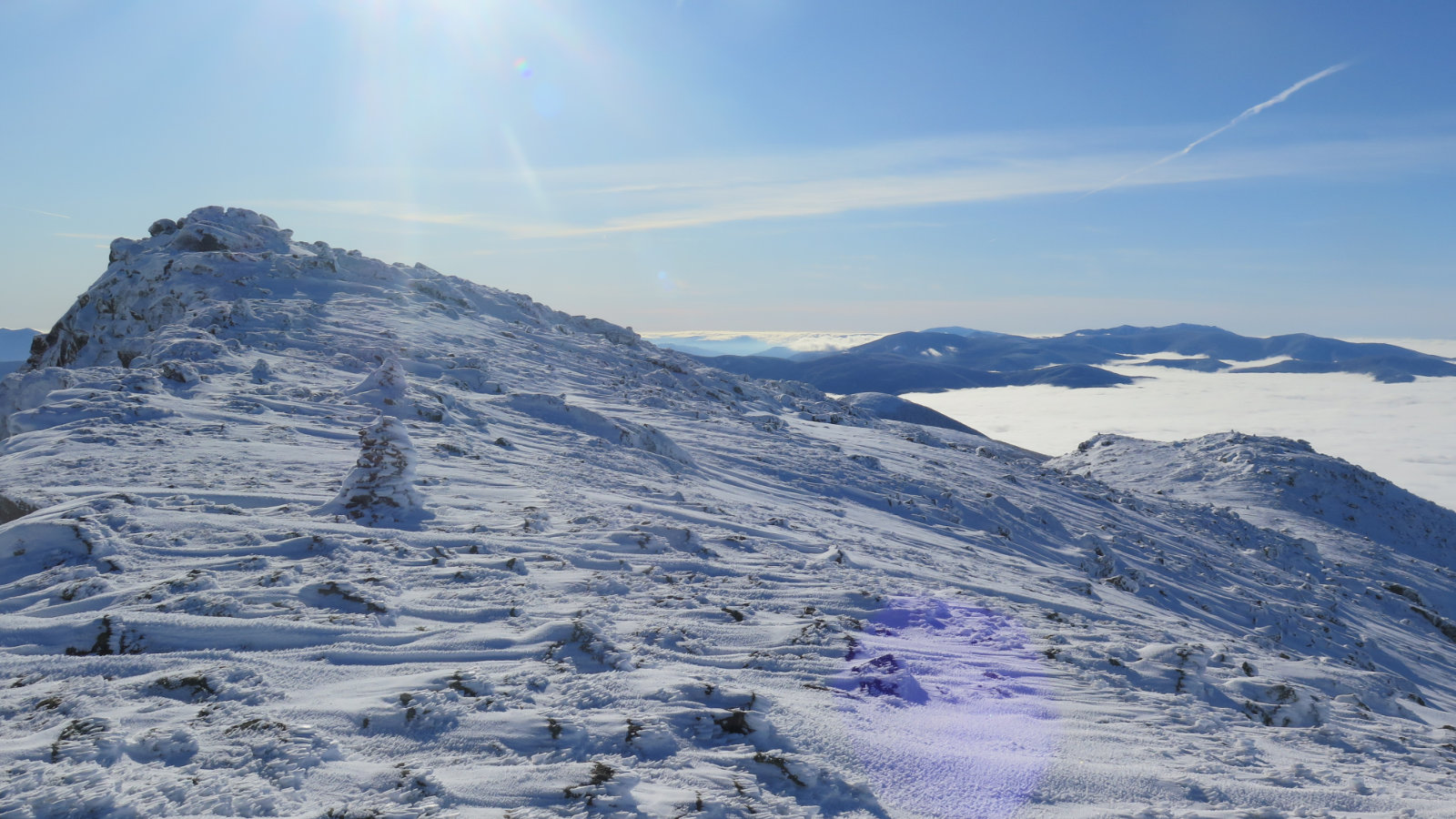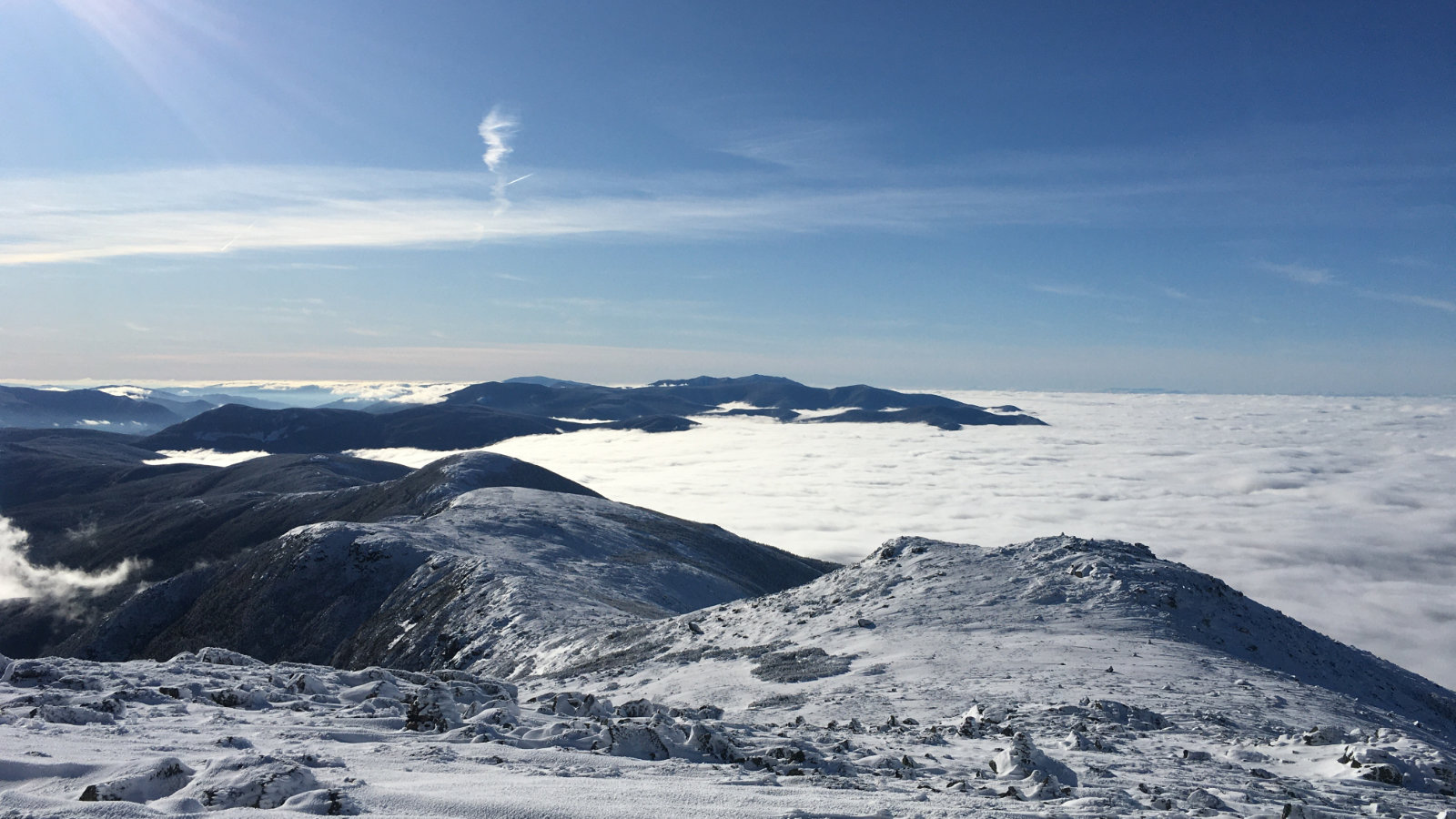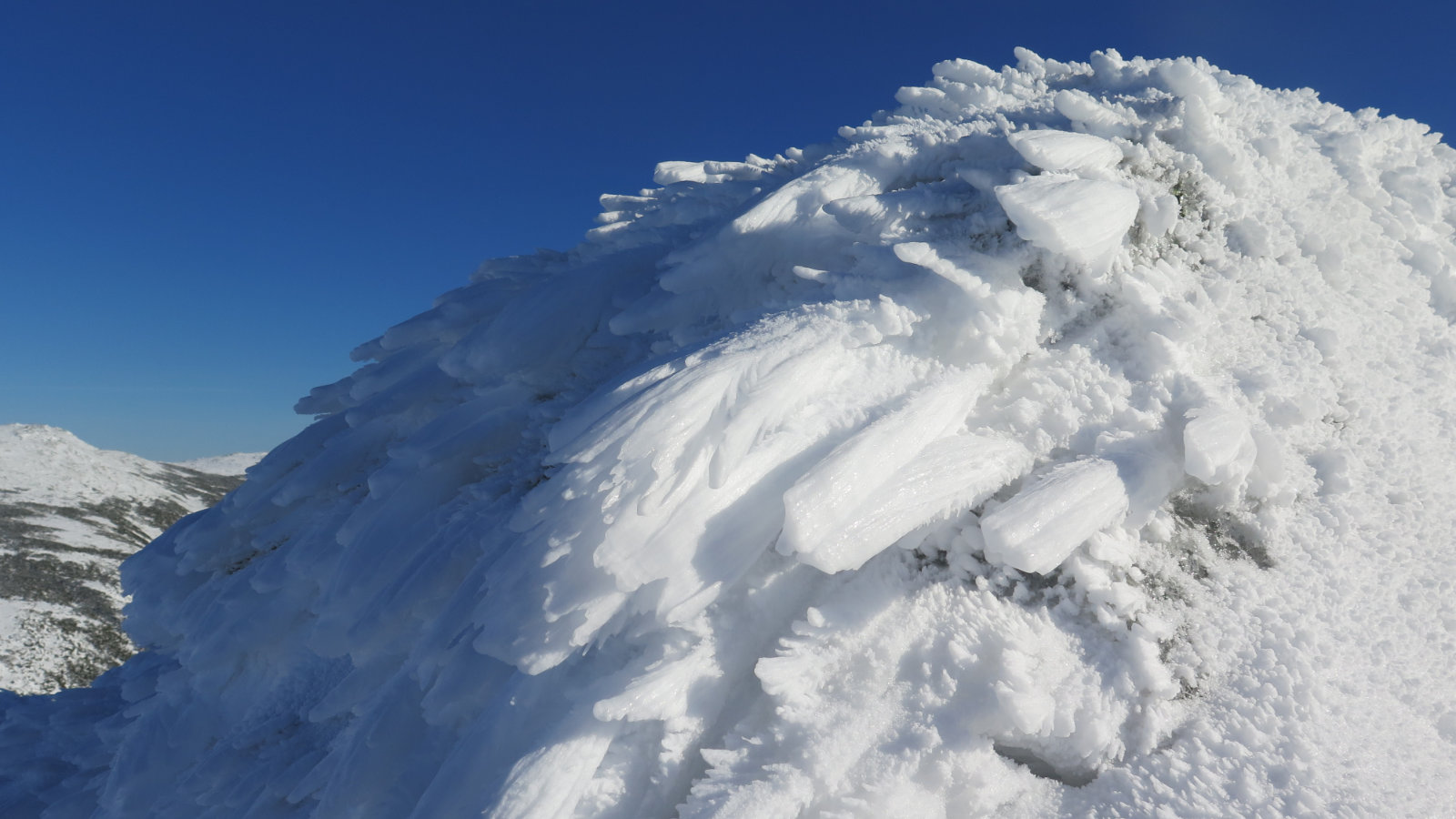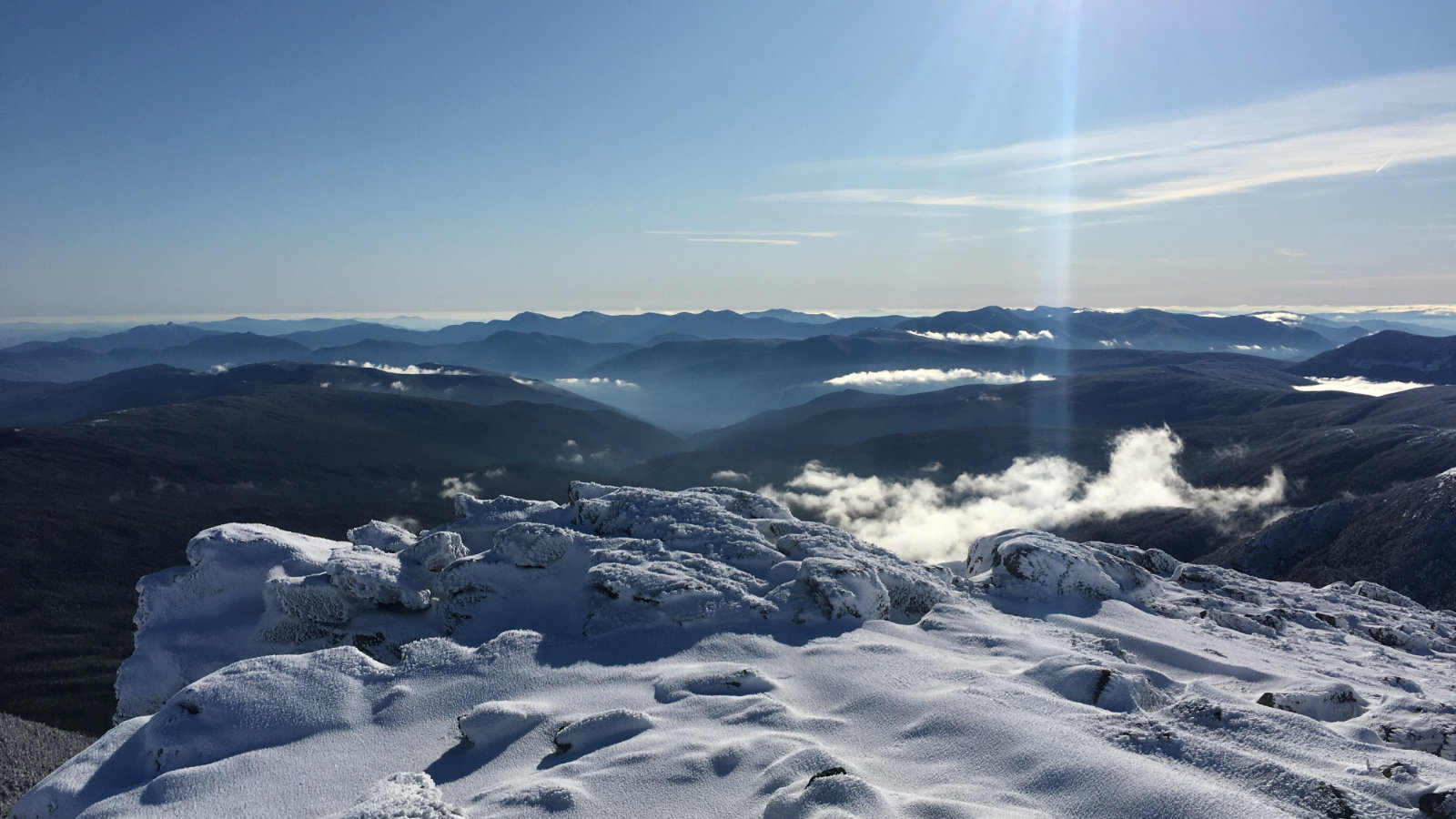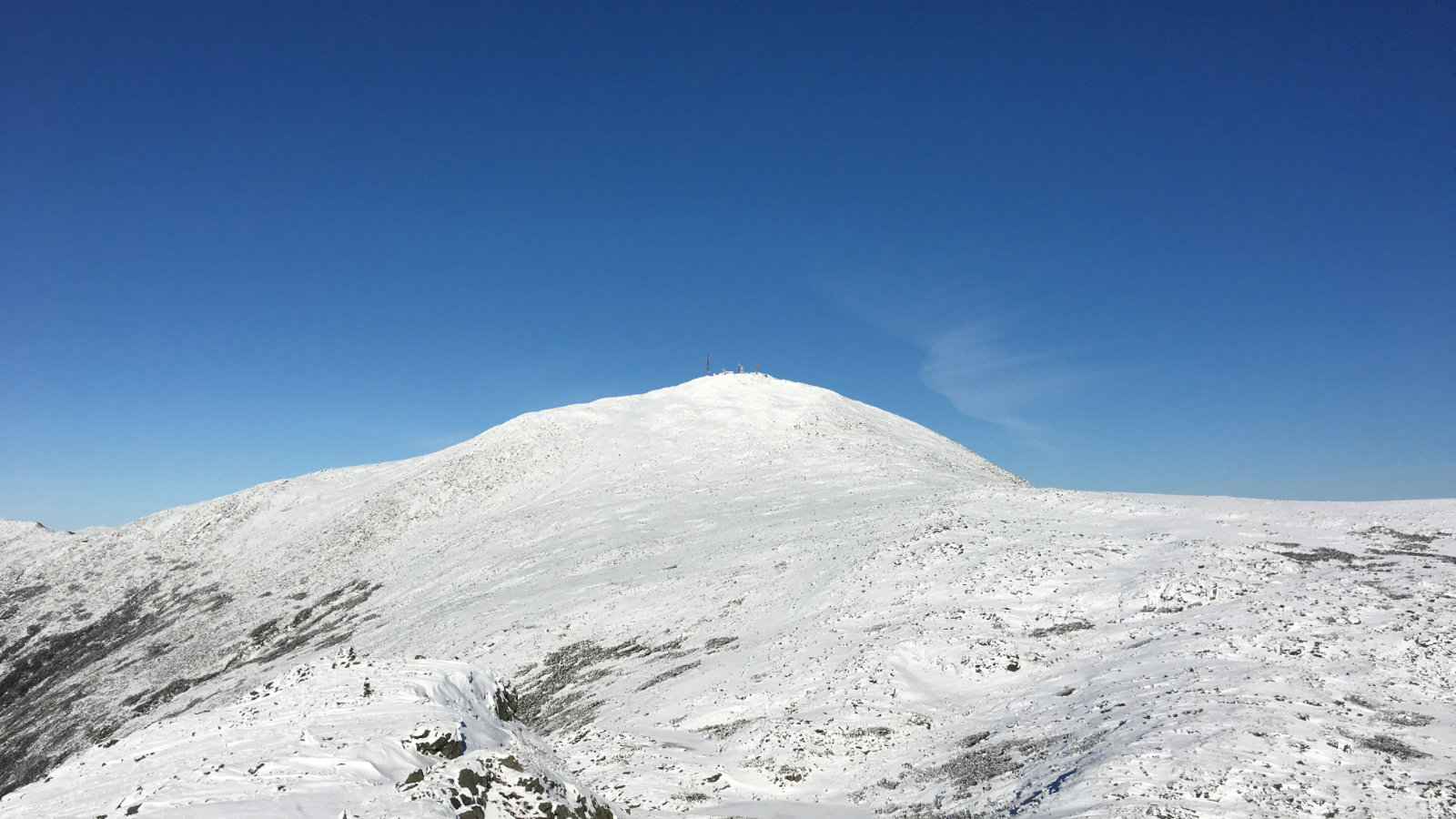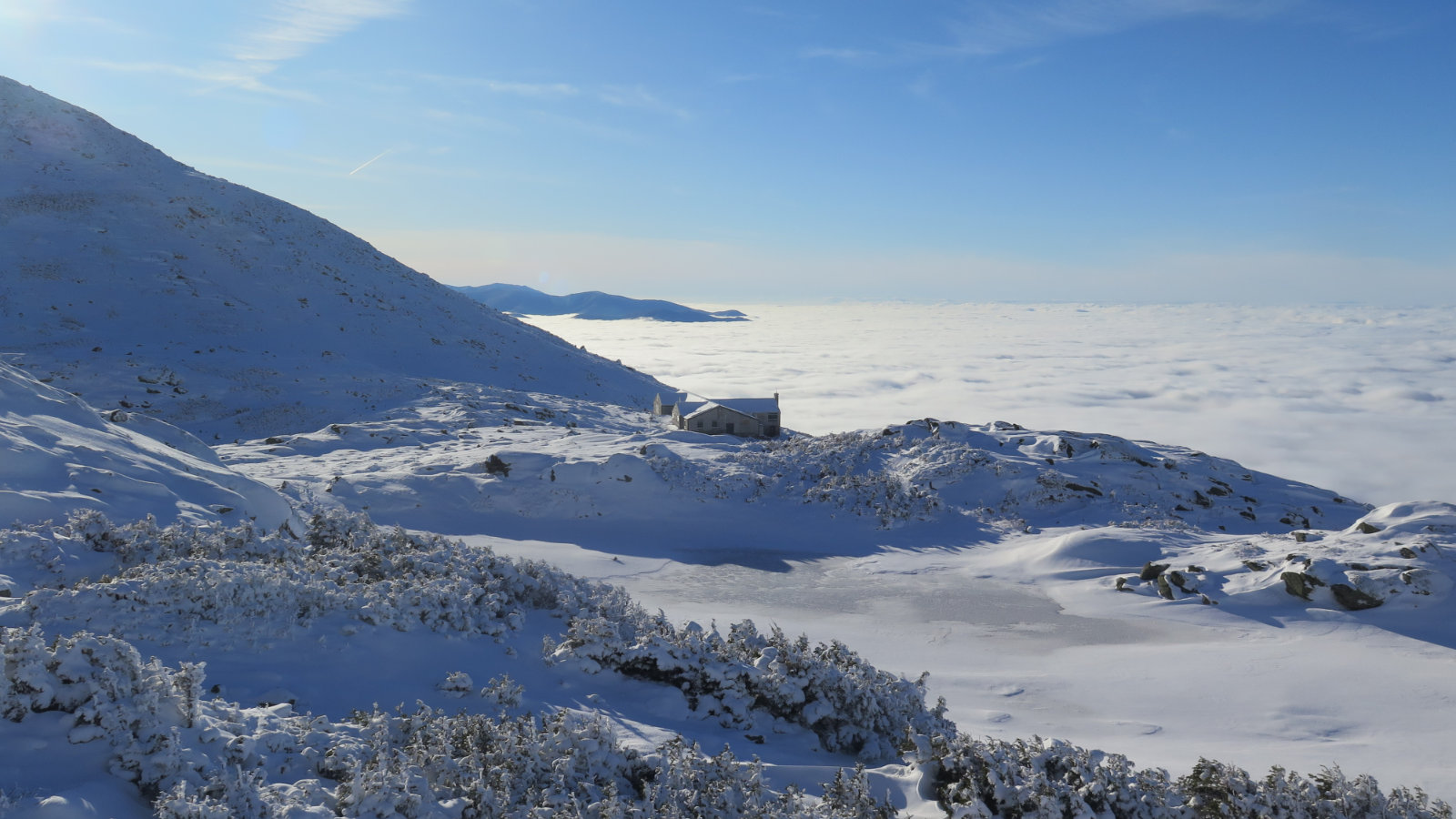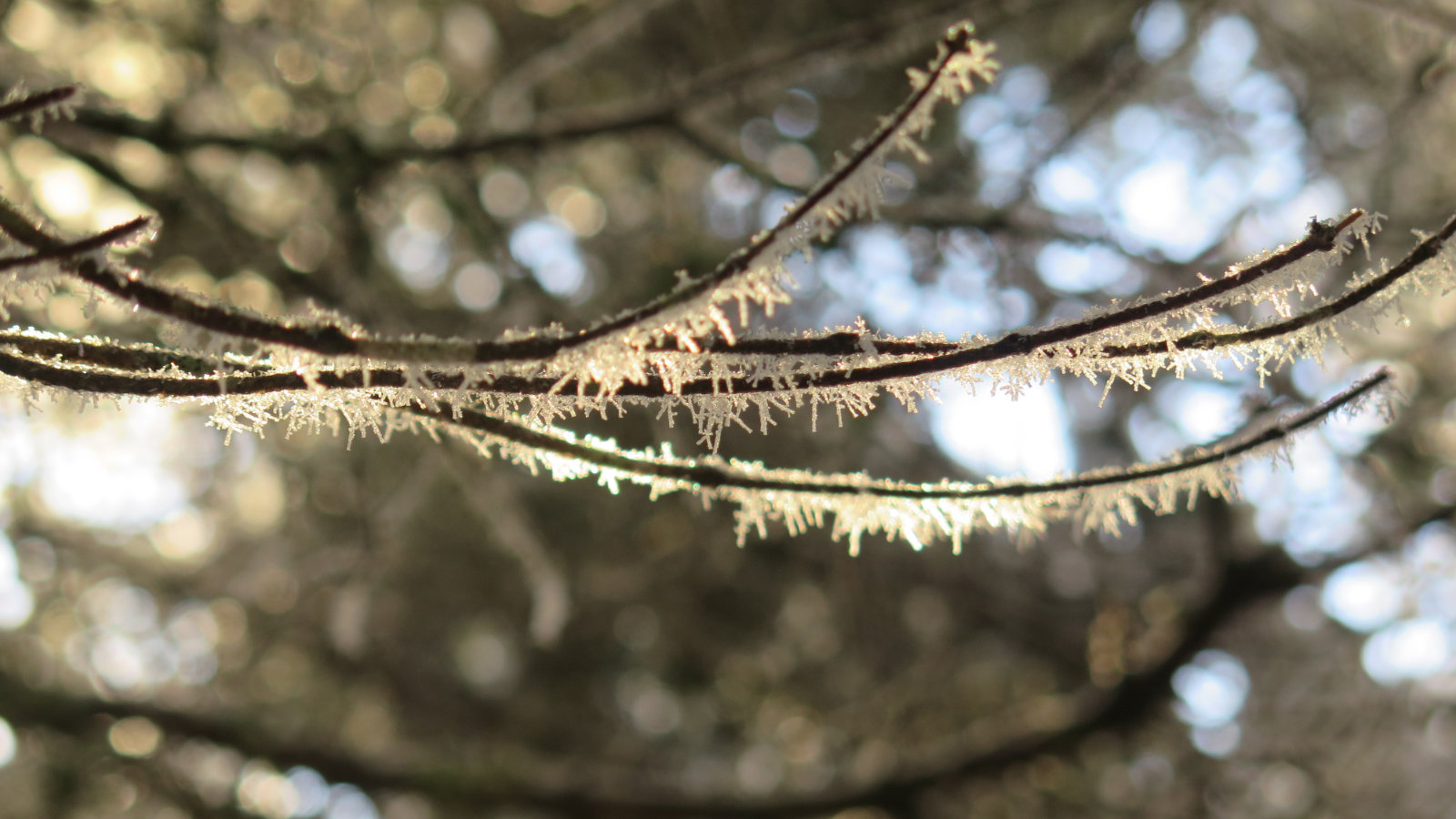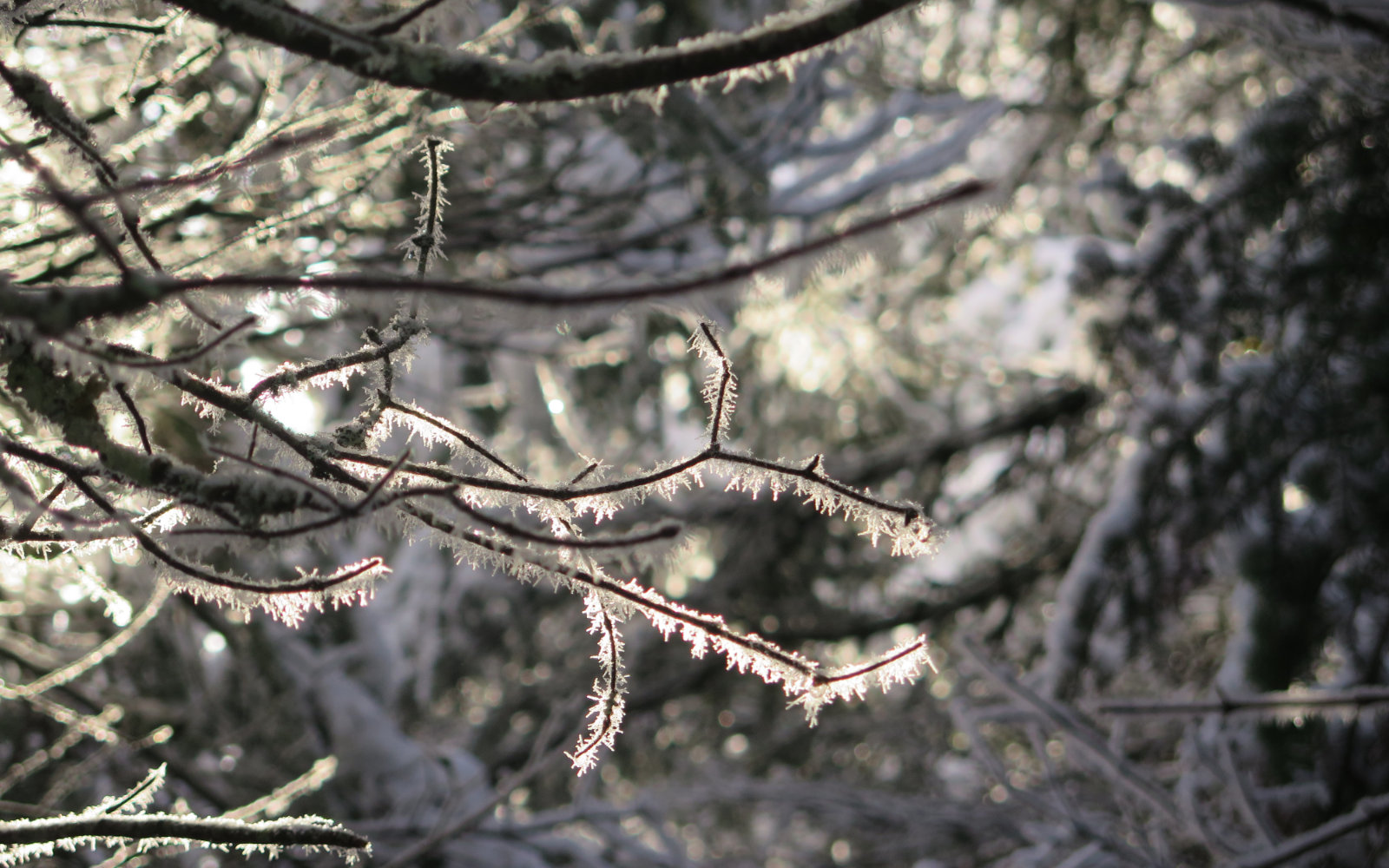 Nuts and Bolts: Ammonoosuc Ravine trailhead parking was coated in a thin layer of snow. There's some measure of sliding around; take it slow and steady, and you'd probably be wise to pack some sand and a shovel. Parking is ample. For the trailhead, you're looking for a sign that's near the latrines.
Right now, there's about 3-6 inches of snow on most of Ammonoosuc Ravine trail. I did well with lite crampons (Hillsounds, or Katoola K-10s) but the other hiker I mentioned went up Crawford Path in Microspikes — though he did mention doing some measure of post-holing up Crawford. I felt like I had more options with the crampons when things got steep and icy, but Your Mileage May Vary. Water crossings weren't much worry, except one down low which required a small amount of noodling around to figure out the best line.
On Monroe, I wore snowshoes due to pretty hefty drifts, but it felt like every other minute, spikes or snowshoes would have been better for any given 100 yards. So just know that right now, budget extra time and energy for that last few tenths of a mile to Monroe's summit. And because ice under the snow makes things weird, consider switching out of your snowshoes below Lakes of the Clouds.
As should be expected, above treeline travel requires more equipment and preparation than below. Be safe up there. Don't worry if you have to turn back. Those mountains have been there for the past 12,000 years. They'll wait for you to come back.
NOTE REGARDING THE MAP: Obviously, it's of both Washington and Monroe. But the mutual jumping-off point is Lakes of the Clouds hut. Please don't take this as an endorsement to do either if it's a bad weather day, or you're running low on daylight, or what have you. But the map is there. Hike whichever, or both if it makes sense. 
If you enjoy reading these posts, consider subscribing. Your email will only be used to alert you of new posts — typically 1-2 times per week. I will not use or share your email for any other purpose without your express permission.