Mt Hancock (4,406 feet) and South Hancock (4,318 feet). 2021-02-25 (Thursday.) Via the Hancock Notch trail, Cedar Brook trail, Hancock Loop trail.. Approx 10 miles. 2,700 feet elevation gain. 
25 dF at the trailhead, 20 dF at the summit. Winds were breezy but very noticeable in the trees, about 5-10 knots at the summits despite the trees. Snow squalls to start, then clouds giving way to partly sunny skies by mid-afternoon. 
Trailhead: 1130. North Hancock summit: 1440. South Hancock summit: 1530. Car: 1700.
Steep and stiff stepping in the snow.
The tough part of the Hancocks is that once you get to the top of one, you have an easy time getting across to the other, and then make quick time back to the car. And along the way, you've completely forgotten that while the approach is pretty flat, the last half-three quarters of a mile or so are completely relentless, and you're blitzed by a staggering fall-line hike that leaves you feeling beaten like a rented mule by the time you get to that first summit. Yikes!
Similar to how things played out about a year and a bit ago, I'd originally hoped to hike in the Presidentials, albeit on Jefferson, not its slightly taller neighbor to the south. This time, it wasn't so much the amount of daylight that put the kibosh on my plans, but rather an over-abundance of gale force winds. Indeed, earlier in the day, they were forecasting outright hurricane strength. I don't mind being tossed around a little, but I draw the line at being blown off the mountain. It made much more sense to exercise some discretion, so I'd be around to hike a little more. Hence, hiking the Hancocks. 
There are technicalities…
There's some new snow on the trail, and it's mid-week. The monorail, though, is very solid, so while I didn't get absolute perfect traction the whole way, it was still pretty good. And after a couple miles, I met some hikers on their way down. The wind had blown a fair bit of snow around, but they'd still done no small amount of work packing things back down. Again, not perfect, but even just the presence of their footsteps was a morale booster when, halfway up the worst of it, I was questioning my more recent life decisions. Did I mention that trail is steep?
They suggested a clockwise approach, owing to it being easier to descend South than North. Looking back at how things played out, I agree. Somehow, South felt somewhat mild on the descent, and all I can imagine about coming down North is that it would have been a tad harder. I don't remember these mountains feeling that strenuous at all. But then again, until now, I'd only hiked them in warmer months. Today was the first time I'd set foot on the trail with snowshoes. Last time I got away with MicroSpikes. That extra few pounds from my snowshoes makes a difference, as does a winter-weight pack. 
Something I want to toss into the discussion… for the love of the mountains, wear snowshoes. People are still bare booting it, and it's mucking up the monorail. Honor the people who went before you to create the monorail, as well as the folks coming behind that will keep it in pristine shape for everyone. Don't bare boot it, at least until springtime has shown up in earnest, because it creates divots that are unpleasant to walk across in any modest number. Thanks from everyone.
Any hike has its issues. And then the actual hiking…
Starting out, a squall showed up just as I got to the parking area. Visibility went down to "very short" in no time. And as one can imagine, it was disheartening. On the drive up, I'd had significant patches of blue sky through the clouds. But here it was, looking for all the world that I'd be hiking under clouds yet again. But as I ascended, the skies began to break open in earnest. So clouds were prevalent, but progressively giving way.
The struggle up the steeps probably took around 90 minutes, maybe. It's only about 3/4 of a mile heading up North Hancock, but you don't get a break the whole way up once you make that left turn at the junction. No kidding, it starts almost immediately, and doesn't give up until you're within feet and inches of the very top. At least you don't have to worry about going home, wondering if you got enough exercise for the day. I got a profound impression that it compares with things like the goat path on Owl's Head, Flume Slide trail, or Tripyramid. There were parts where I swear the slope was significantly steeper than the angle of repose of dirt. I wondered what keeps the dirt in place, and at the same time, why there aren't more slides on that little hill. Wow!
On the other side of North's summit. (It ain't over 'til it's over.)
Crossing the col in the snow was no more of an issue than doing so on bare ground… with the possible exception that any mud puddles were obviously even less of a problem than they are in the warmer weather. This has to be one of the easiest crossings from one peak to another in the whole of the White Mountains.
And then, there I was, on the south peak, with nothing left but to hike back down to the car. Which I did, making good time along the way. And you know, while you do about a thousand vertical feet on the mountains themselves, there's just about another thousand between the bottom of the loop and the Kancamangus highway. It's not as obvious when you're hiking up (thankfully!) but it makes a subtle difference on the way down. (Also thankfully!) 
Parting thoughts…
So… don't forget. This one's a classic, and it's easy to get to. But it's still ten miles, still shaped like a hockey stick, and still beats you senseless on the actual climb up. But you're in a very central location to see a lot of other mountains. The outlooks have constrained views, but in the directions where you can see, the steepness keeps the treetops in front of you below and out of your way. Try to go on a day with decent weather, and thank me later.
As always, stay safe out there.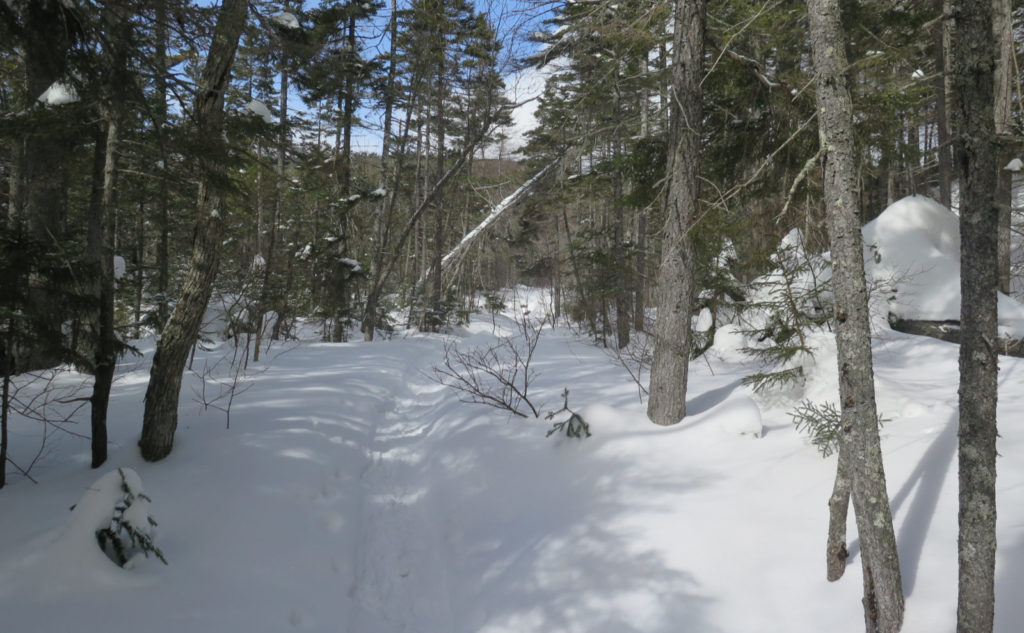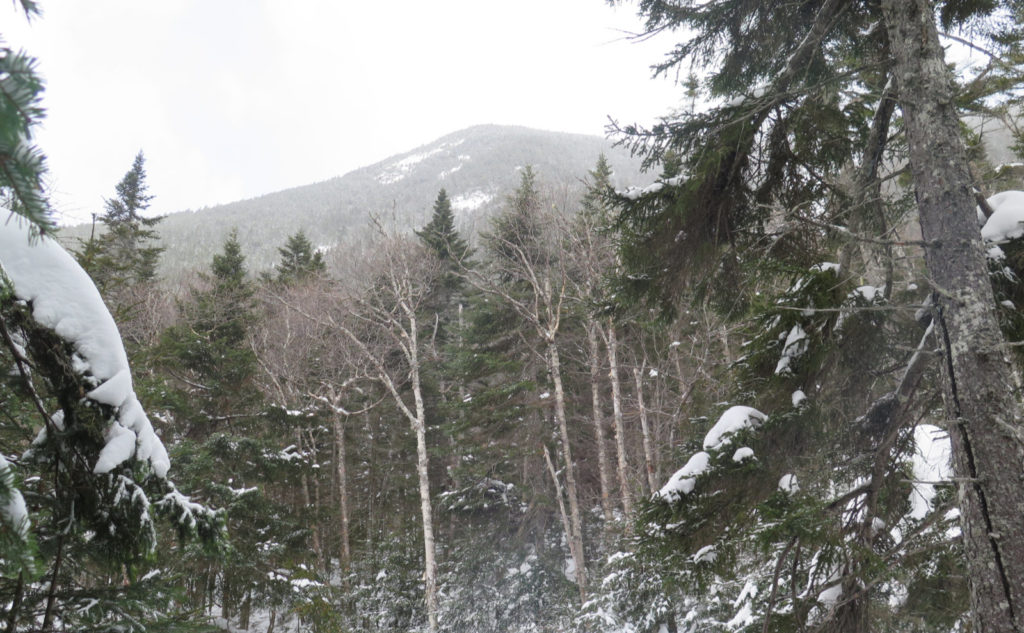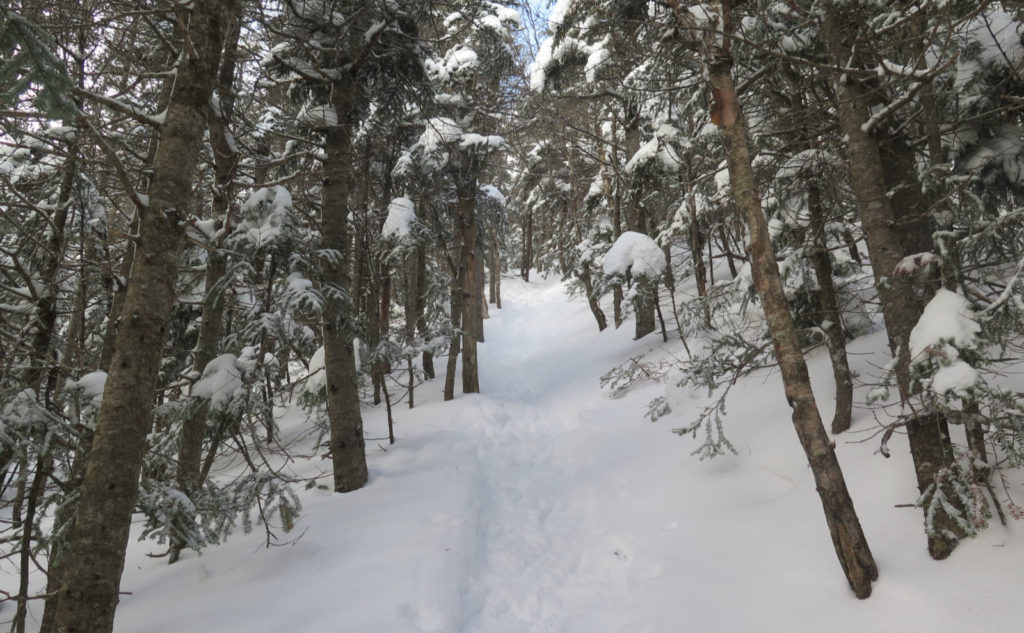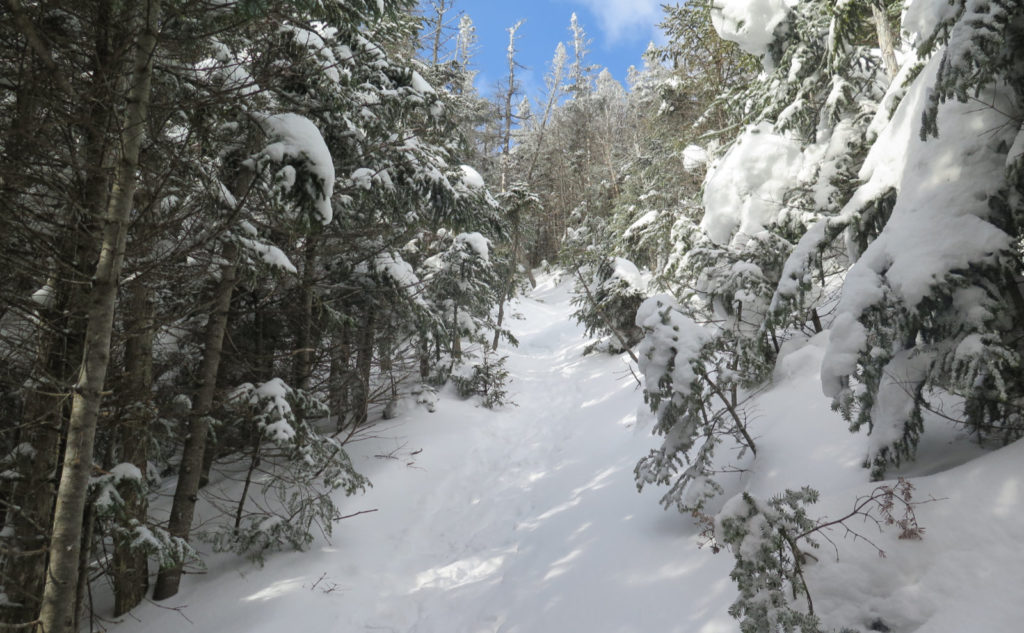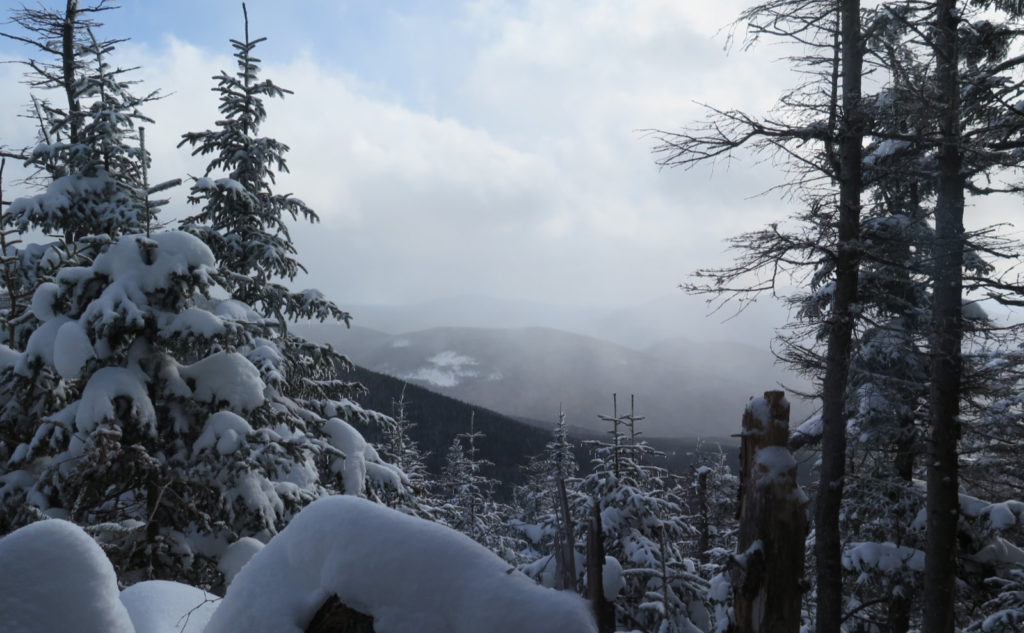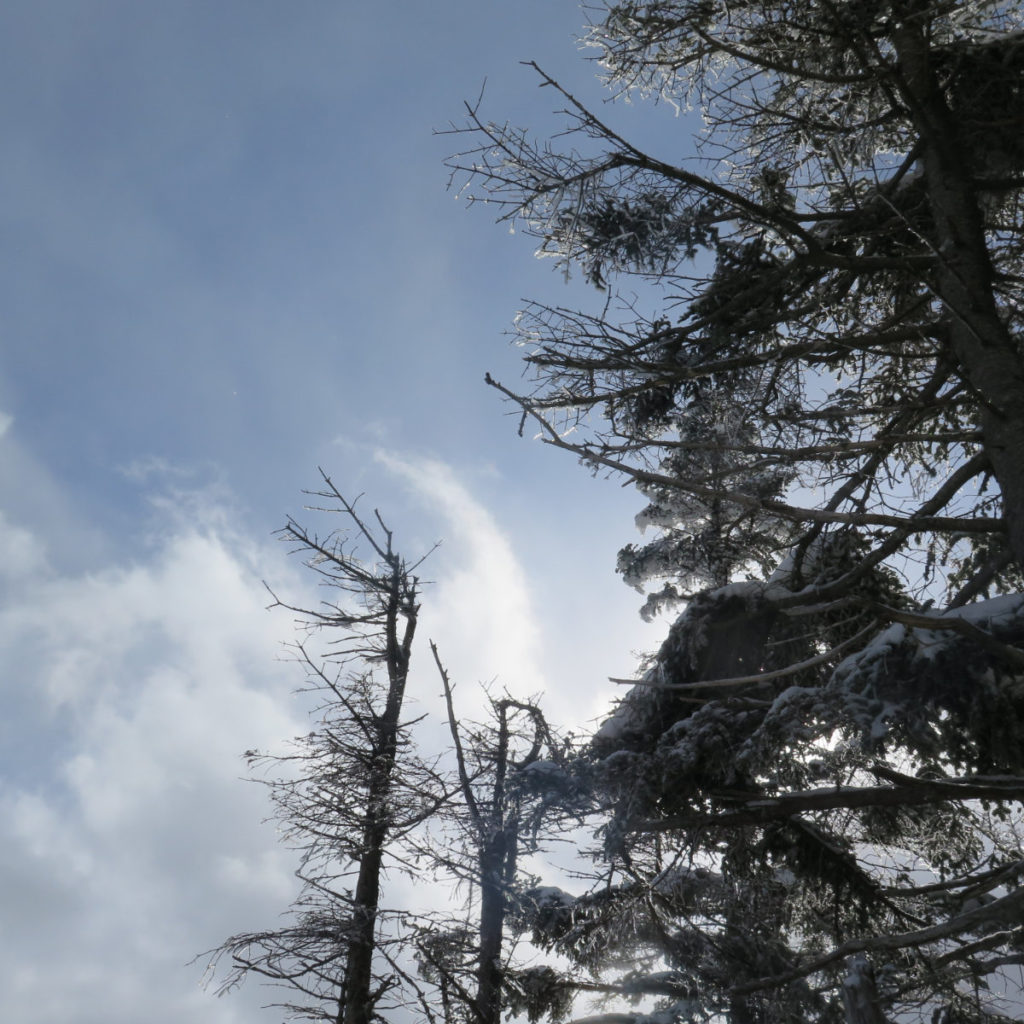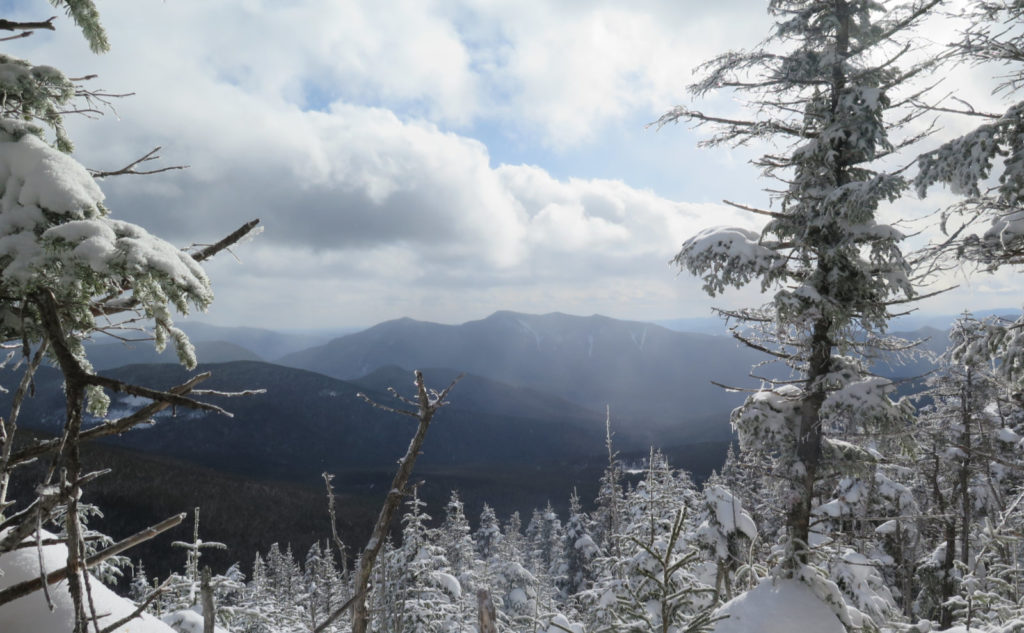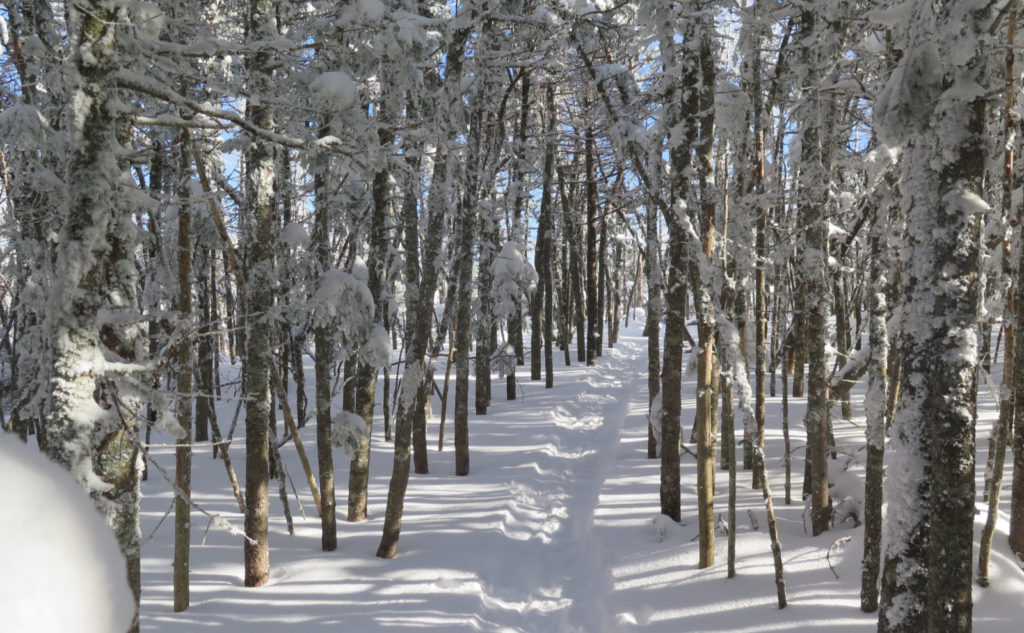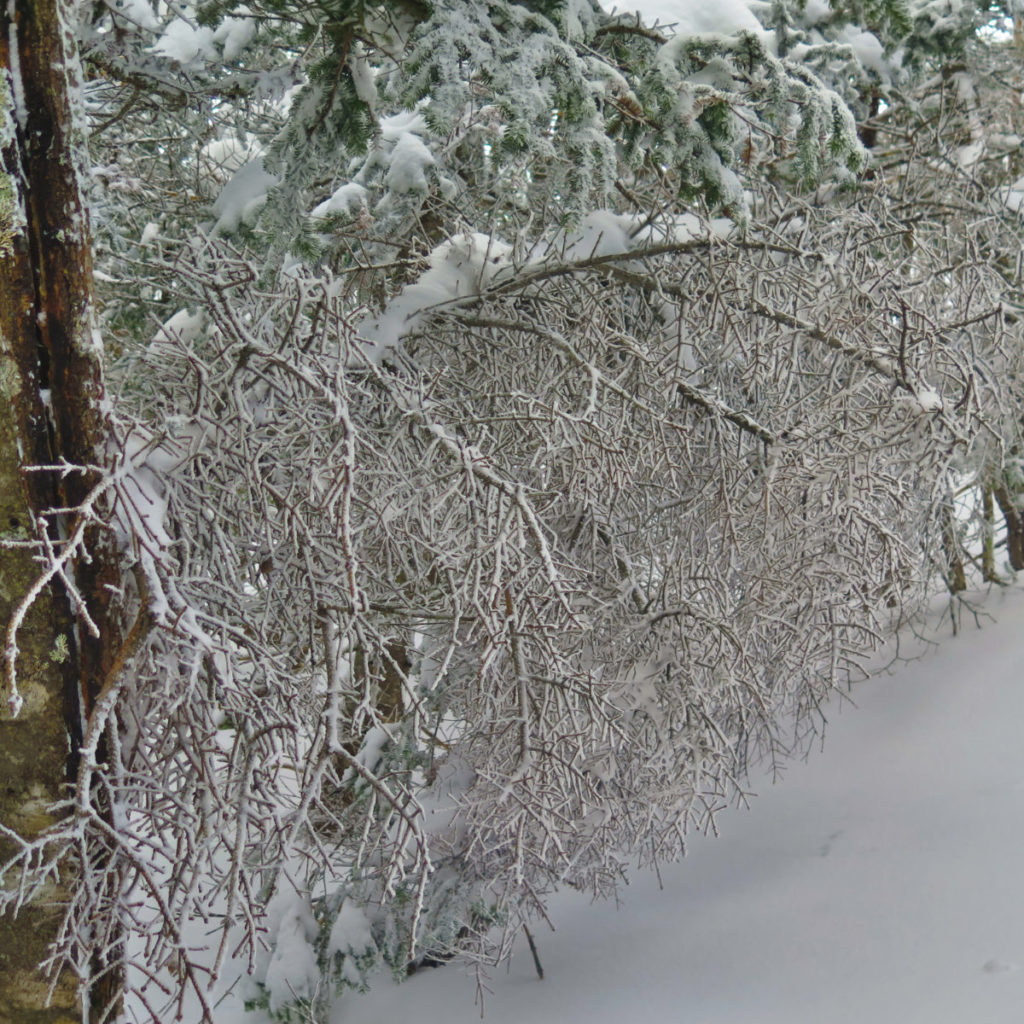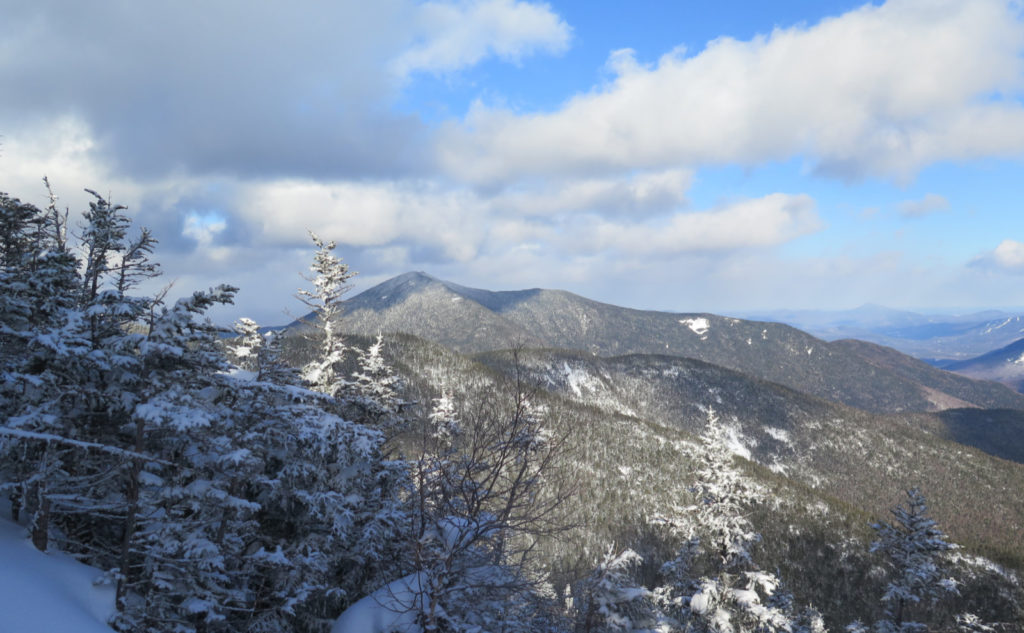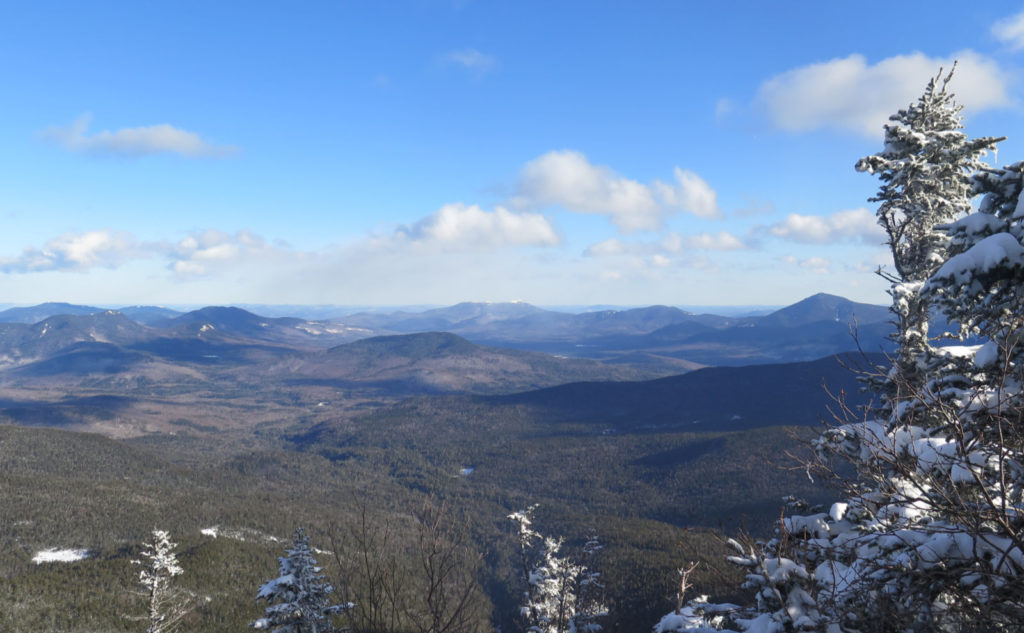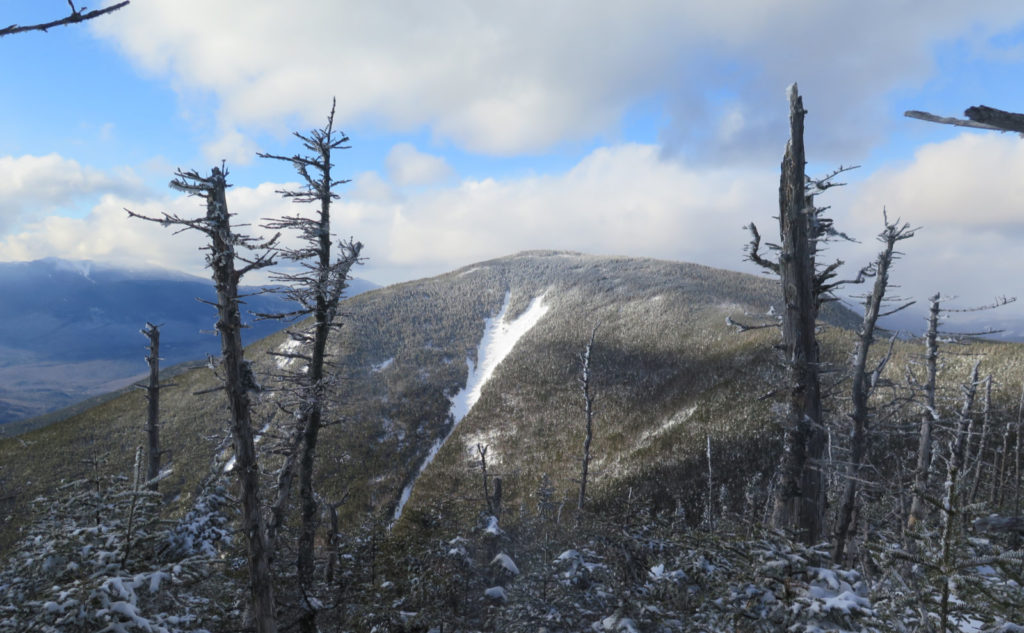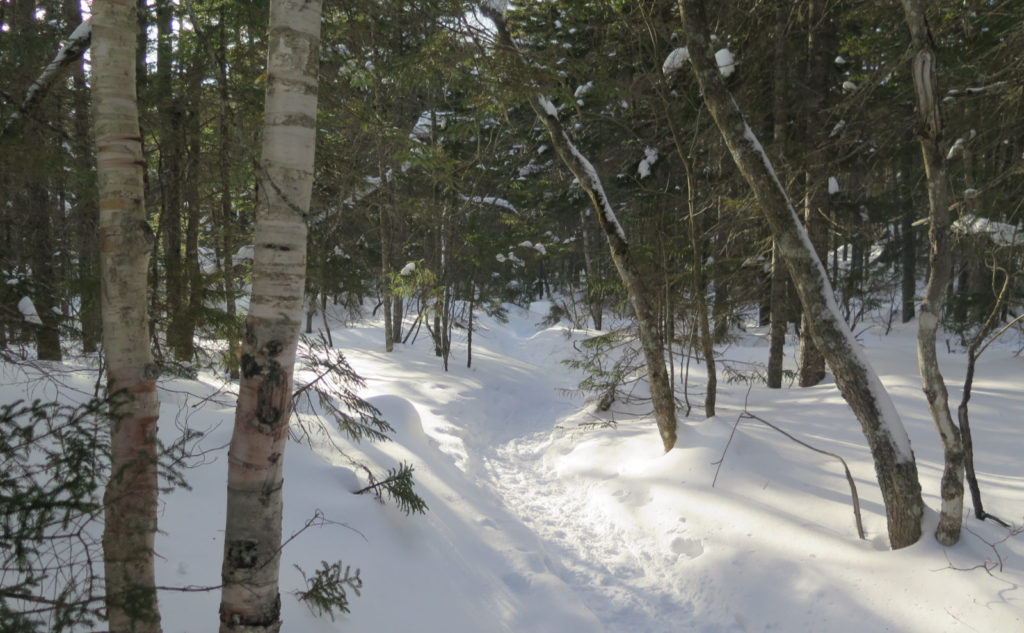 Nuts and Bolts: Follow the Kanc out to the hairpin turn. On the eastern side of the turn is a parking area. This is where you leave your car. At the moment, it's nominally plowed. If snow is your car's kryptonite, take that into consideration when making plans to hike these mountains. I witnessed a vehicle getting temporarily stuck in the lot this morning. Be forewarned.
Trailhead will be across the street. From your car, walk north, toward the kiosk that sits opposite the parking area from the entrance. Be very careful when you cross, because the sightlines for approaching vehicles aren't that great. Blazes are yellow and fairly plentiful. But the trail itself isn't at all hard to follow.