So the Whites had severe weather this past week: to wit, the winds were howling. I saw the Higher Summits Forecast calling for winds at 50 MPH, heading to 70, with gusts to 105. Screw that noise. I've got a few other things on my bucket list apart from "get rescued after mindlessly scaling a trail without checking the weather first." Dumb.
Instead, I hiked Pack Monadnock. Hey, I got outside.
Photos will tell the story better than words. It's a local hike. Not any more involved than doing your local rail trail. There was tree branches. Some wind. A bit of snow. I was outside. Sometimes it's better to keep your expectations low. This was one of those moments. And so I'm going to leave it at that. I've got other things planned for this upcoming week, weather permitting. Stay tuned.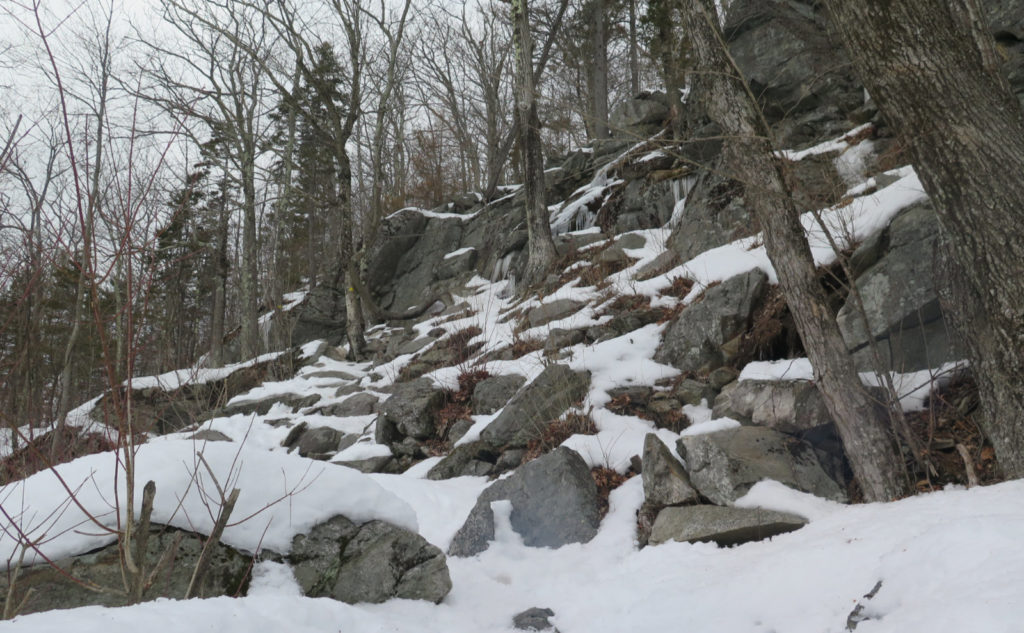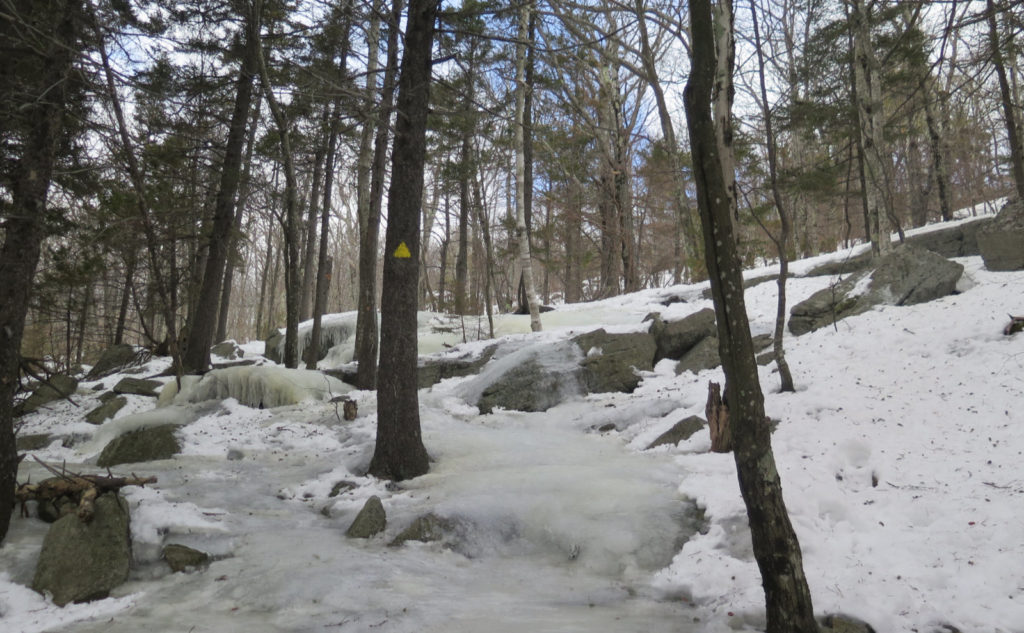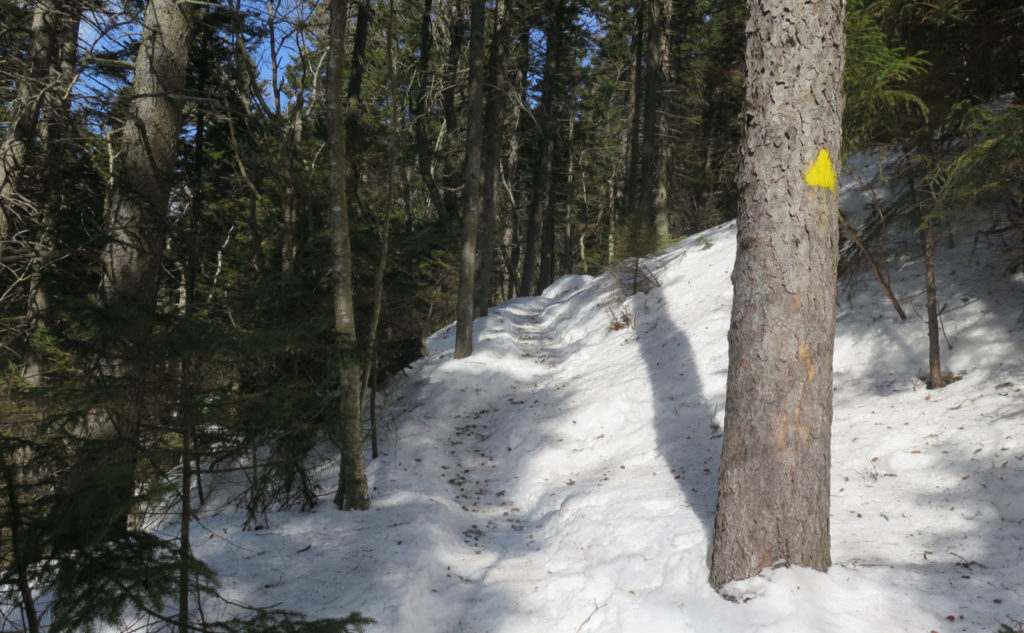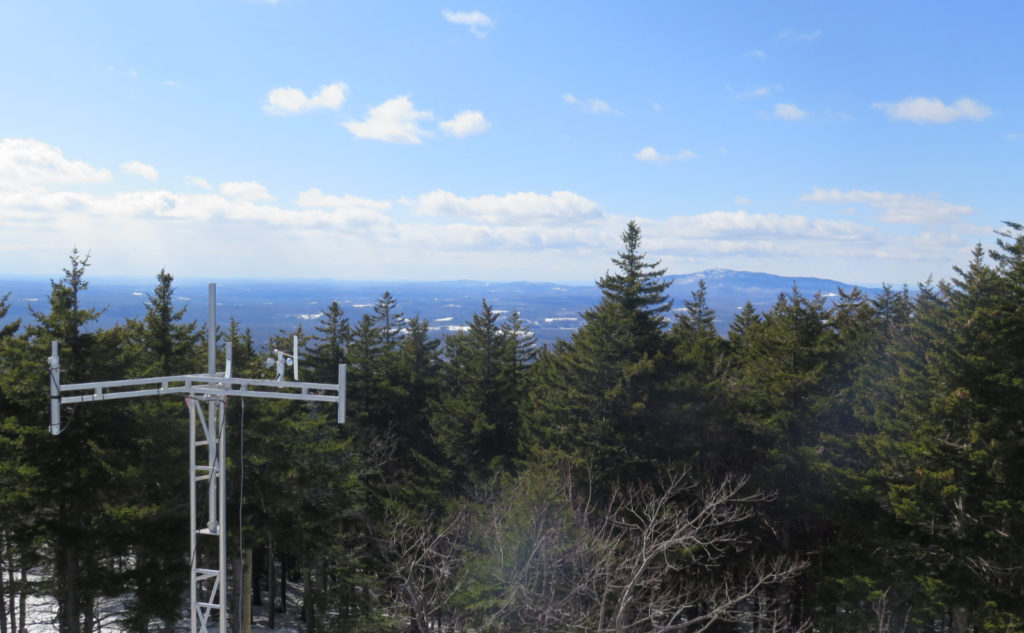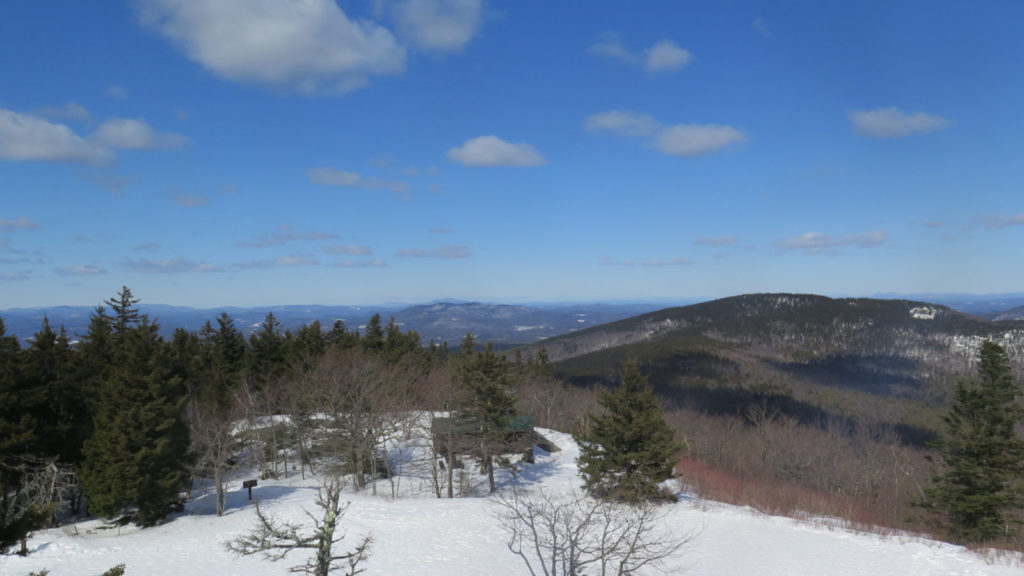 Find me in the mountains, on this blog, or on Twitter: @Protean_Hiker
New! Find my most recent videos on YouTube. Like and subscribe!