Mt Tom, Mt Field, Mt Willey, Crawford Notch, NH. 2019-09-18. (Wednesday)
Via Avalon Trail, A-Z Trail, Mt Tom Spur, Willey Range Trail, Approx 10.6 miles.
60 dF +/- at the trailhead, 65 dF at Mt Field summit, with negligible winds.
Mix of clouds and sun. 
Trailhead: 1015; Mt Tom Summit: 1230; Mt Field Summit: 1350; Mt Willey Summit; 1450; back at car: 1645. (Approx. 6.5 hours, 8-ish miles.)
A trio of tiny cairns!
When I finished the 67, I was at loose ends for a couple weeks, having little to no idea what to do next. Not that my feet would have stopped moving, but having the framework of the 48 in 4 seasons, and even (dare I say it) The Grid, has given me that motivation to keep making those 2+ hour drives to the Whites. When you think that New England has an embarrassment of riches in terms of mountains, it's important to stay focused as you drive past dozens of perfectly good mountains elsewhere in the state. (But it's also good to carve out days to explore those smaller peaks. They're gems!)
If you're looking for a trifecta of towering peaks, sure, there are other places to look. But here, you've got three peaks that offer a lot of fun for an afternoon, and while you're very much hiking four-thousand footers, somehow, they don't feel tough in the sense that some of the others do. Yes, there's no shortage of stepping on and over rocks and roots, but it didn't feel overwhelming or endless. This was my third time hiking this circuit, and it's a classic hike that just keeps getting better.
We got to the trailhead in late-morning. Entering the Highland Center parking area, a couple of AT hikers needing a lift caught my eye, so I shuttled them down the road to the AT trailhead. Back at the Highland Center, we gathered our gear and hit the trail.
Most of the opening mile or so on the A-Z trail was fairly pedestrian, A moderate trail through some fairly open forest, and throughout, the sugar maples were starting to turn. I didn't see much in the way of beeches and their bright yellow leaves, but it's clear that autumn is approaching. Summer's lease hath all too short a date.
At the clearing, we turned right onto the Mt Tom spur and headed up. After a short hike that gradually pitched a bit more upward (but still remained fairly moderate) we arrived at the summit. There's not much of a view, with the trees having grown in. The advantage of winter, with its several feet of snow to boost upward one's view, was noted. We were in the prime location to see a lot of the more majestic mountains, and yet, those sights were stymied.
Around the middle of the spur trail, we noted a familiar posse of grey jays hanging around, with a look that meant one thing. I stopped and broke open a bag of nuts and dried fruit. Almost instantly, there were birds perched on my fingers, merrily grabbing an almond or a walnut, or a piece of dried cranberry. Then swooping off to wherever they hid their stash, only to return a few moments later. I counted five birds. A little further down the trail, we met up with another hiker, who had a much bigger bag of trail mix, and the birds got that much fatter and happier.
Crossing back over the clearing, and then turning the 80 yards to the Willey Range trail, we shuffled along to the other two peaks. There were some rocks and roots on the trail, but overall, we made good time. On either side of the col, there were mosses galore, and as we ascended, I observed the forest thicken, until there was scant room for a young child to make his way through the branches. I'm always impressed by the way that trees can grow cheek-by-jowl like that. And the moss, everywhere, covering everything in a soft, verdant blanket. Wow.
We paused at Field's summit, and off one side, could glimpse the summit of Tom through the trees. None of these three peaks really has the kind of unbridled view that one really would want. I modulated my expectations early, already knowing this truth. I was out on the trail on a bluebird day in late summer, enjoying the green tunnel, made ever more verdant with all that moss everywhere. Forest bathing at its finest.
And then, it was off to Willey. All told, it's neither a long nor hard hike across that col — not even a mile and a half. There is some elevation change, but not even near the hard end of the spectrum. Footing remained rocky and rooty, but it wasn't a hard way going, by far. On Willey's summit, there was the familiar walk around the cone to get there, and then, off to one side, the third cairn of the day, and one that was just as small as the others. Each of the other two times I've done this hike, I've missed out on seeing the cairns, precisely because they're so short that they get covered over with snow. That's OK. The cairns are secondary. The mountains, and indeed the hike itself, is the reward. This one is a New England Classic, for sure.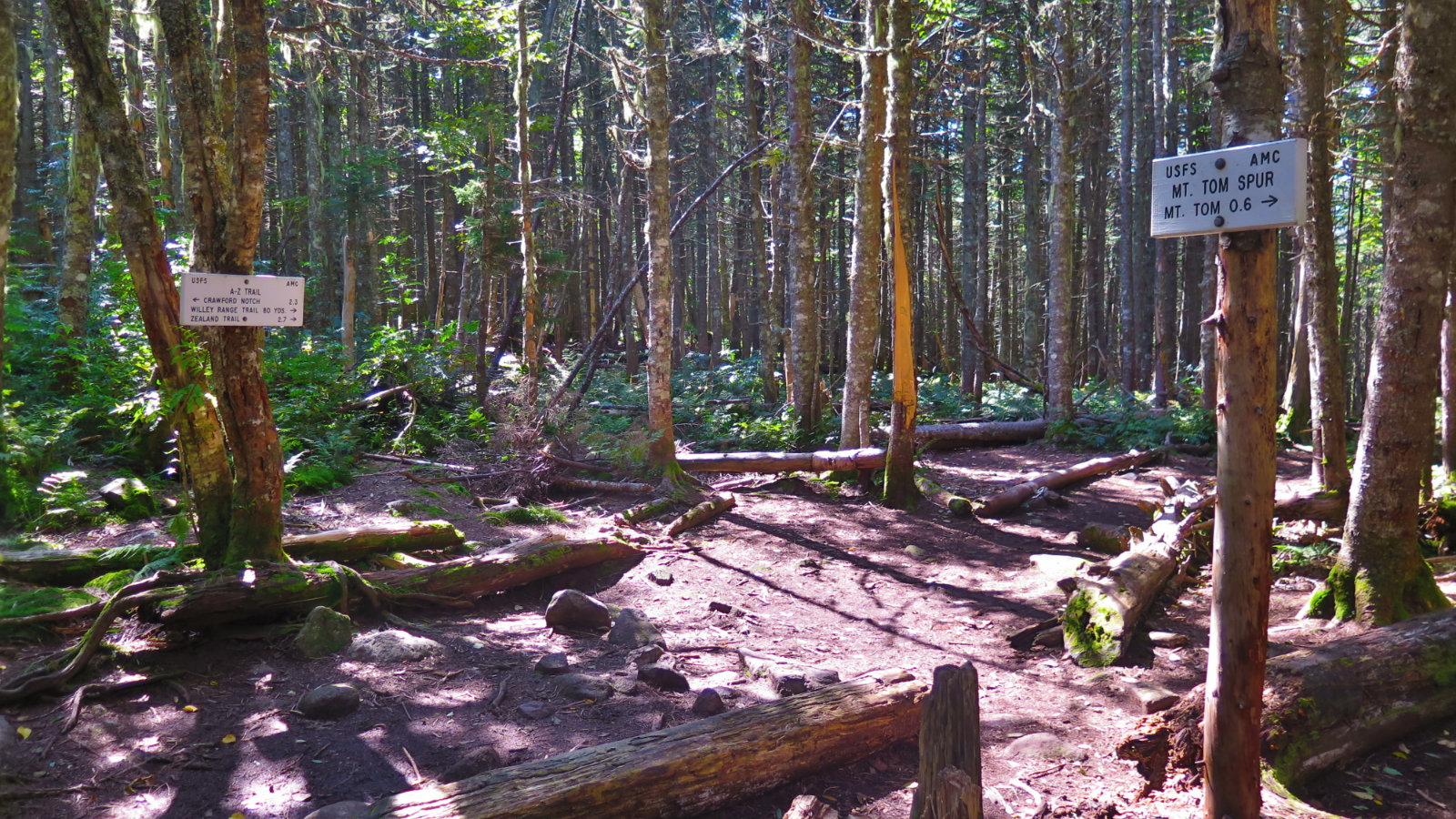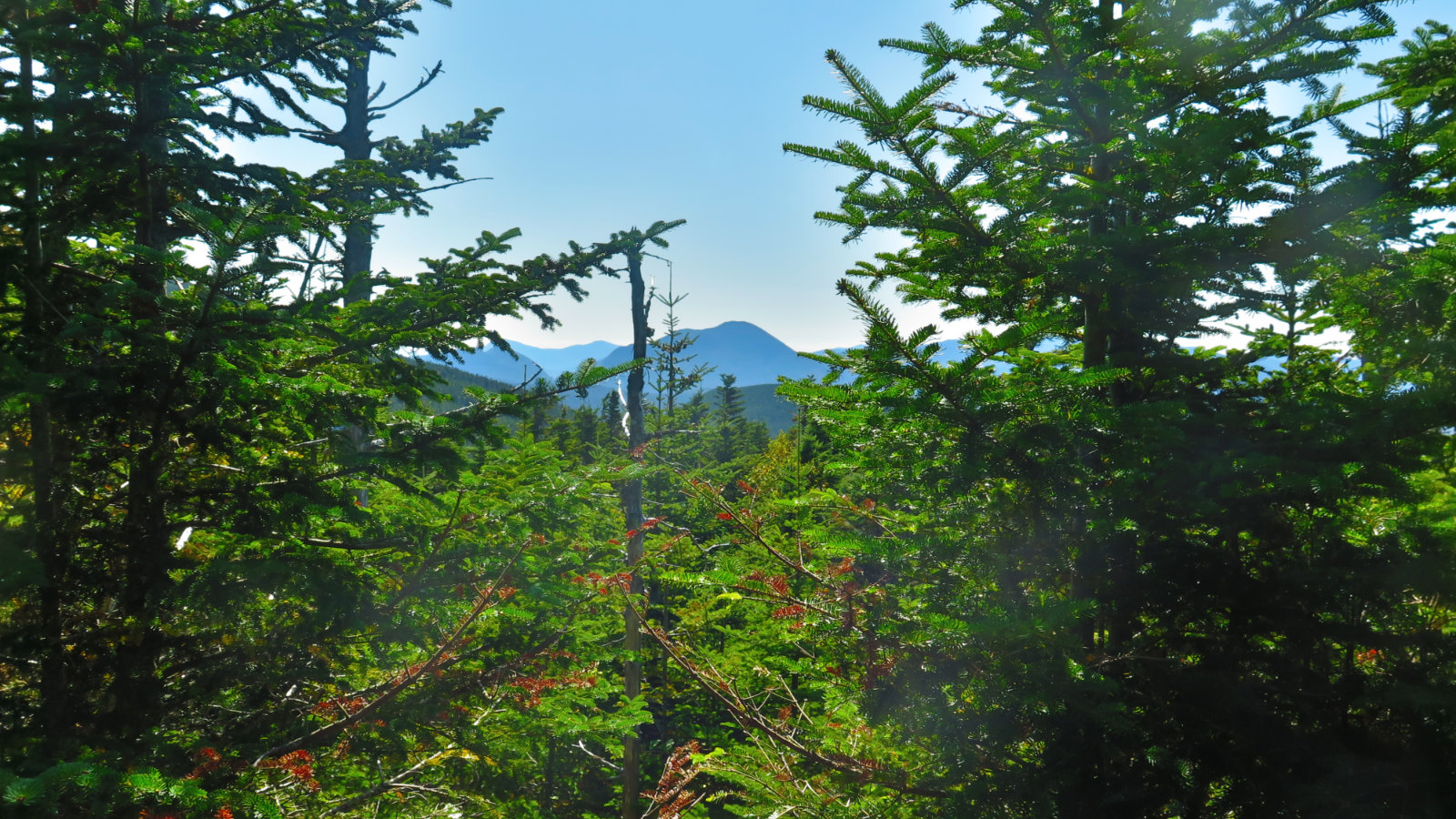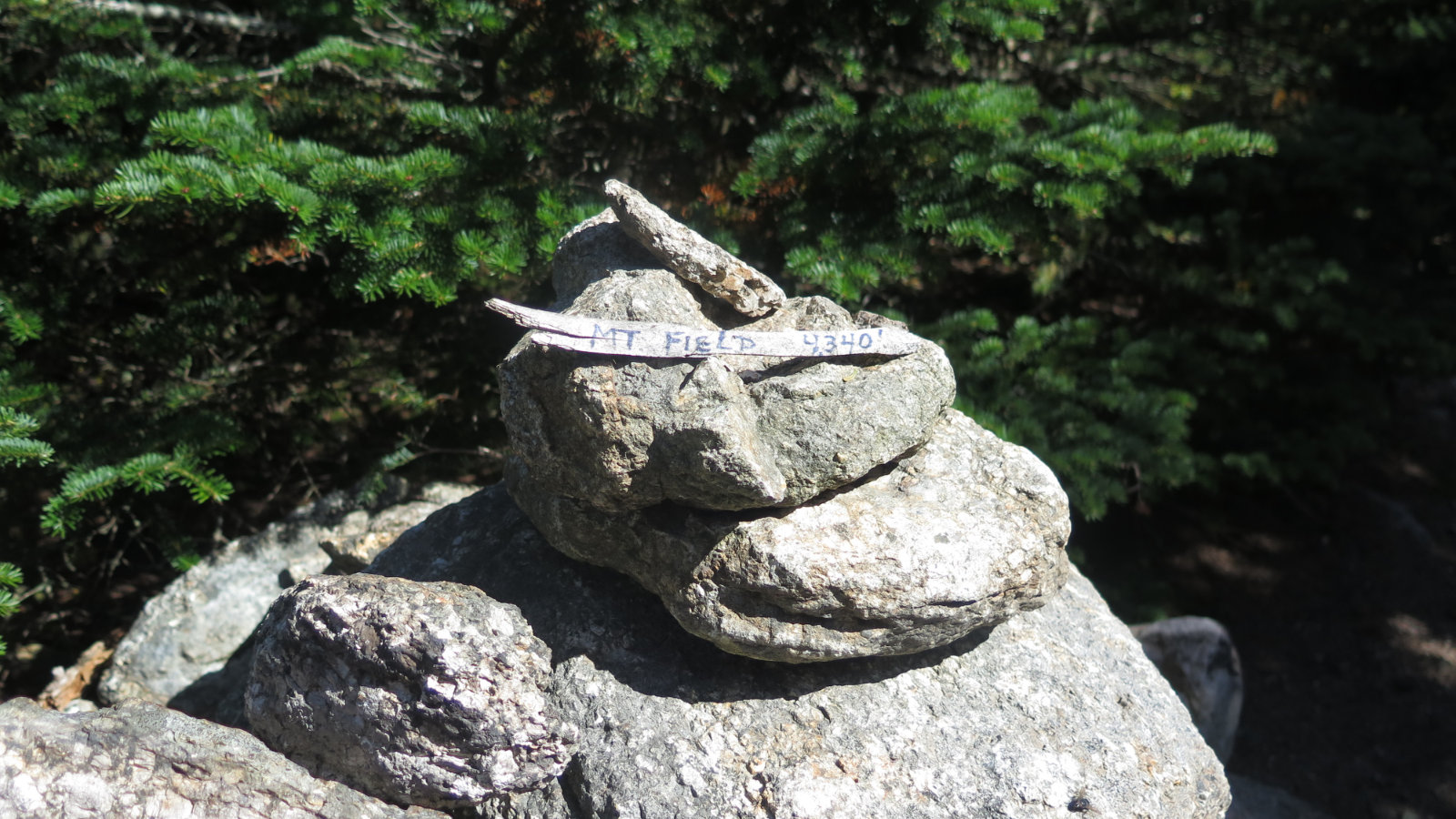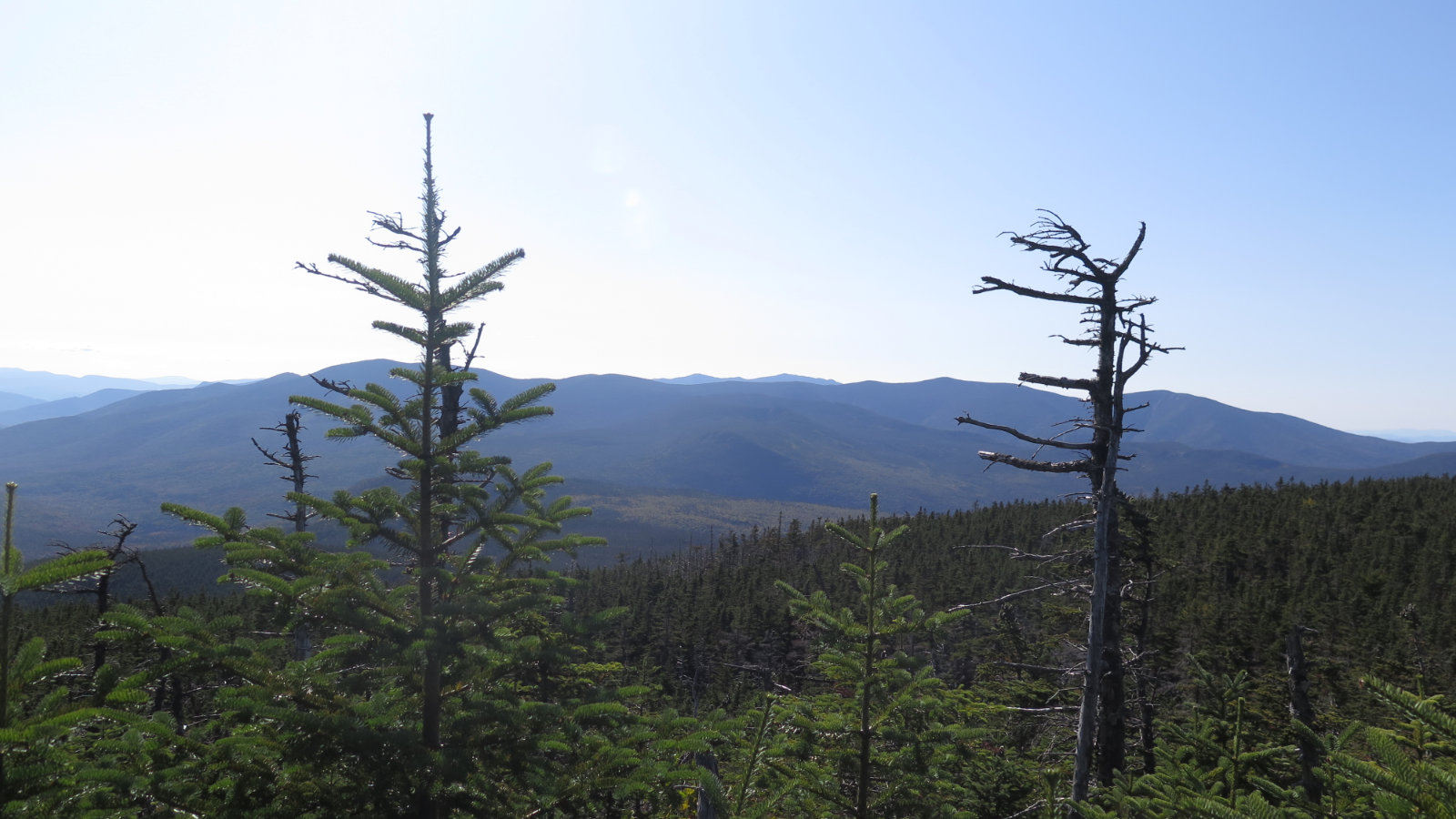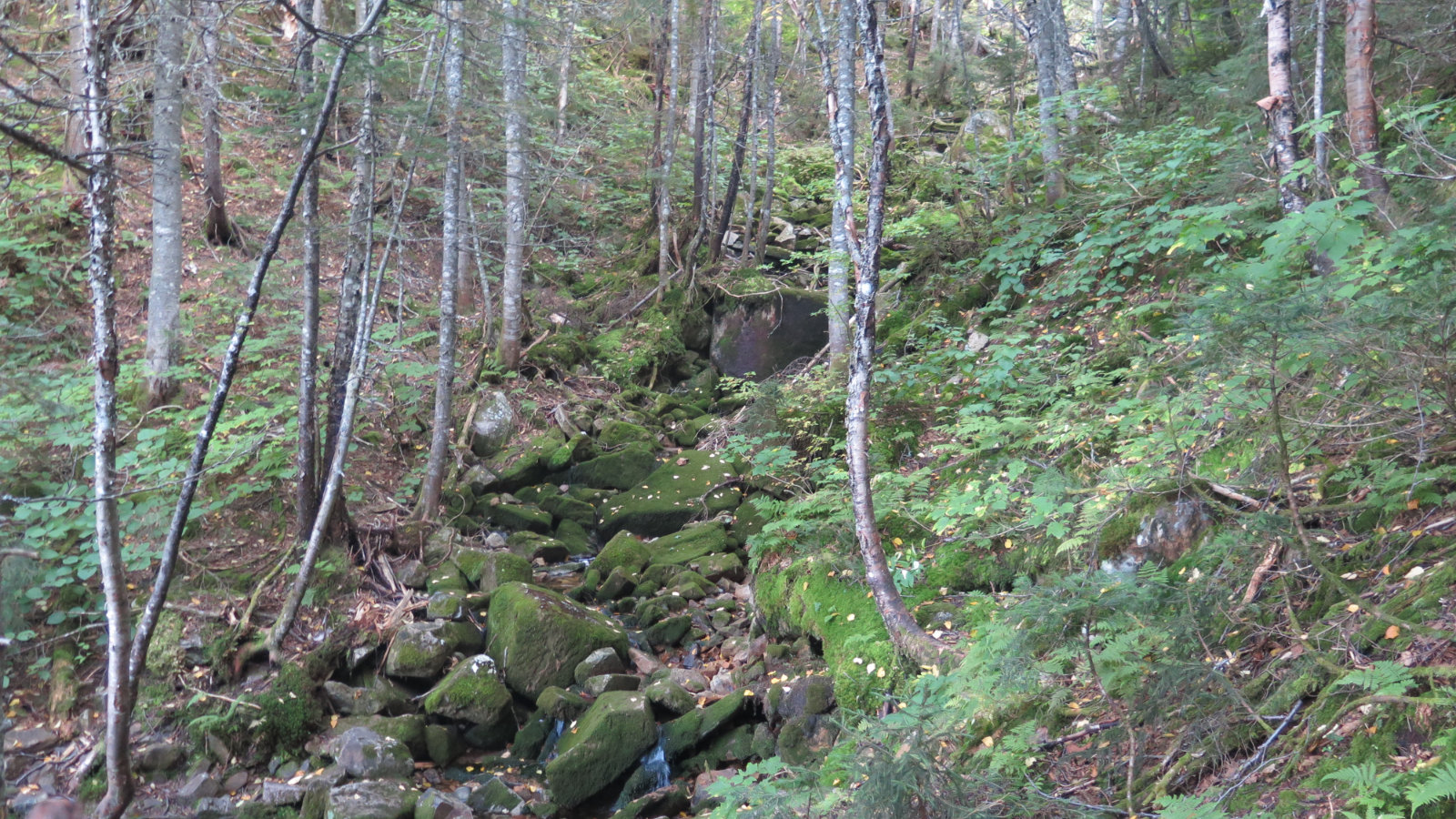 Nuts and Bolts: Start out from the Highland Center, on Route 302, just south of Mt Washington. Find the trailhead by heading to the train station, and crossing the tracks. The trail should be readily apparent.
Some of this hike was over rocks and roots, but overall, this is one of the easier hikes in the Whites — certainly when you consider that for modest effort, you're bagging three peaks. Grades are generally modest, except for a few fairly short and steep bits here and there. That being said, don't be lulled into complacency. You're still going to be at least an hour from any trailhead once you're in the meat of it, so be careful as always.
If you enjoy reading these posts, consider subscribing. Your email will only be used to alert you of new posts — typically 1-2 times per week. I will not use or share your email for any other purpose without your express permission.