Mt Whiteface and Mt Passaconaway, Wonalancet, NH. 2019-09-12. (Wednesday)
Via Blueberry Ledge, Rollins, and Dicey's Mill trails, loop.
65 dF +/- with morning rain, turning to clouds and sun. Windless.
Trailhead: 1000; Whiteface summit: 1315; Passaconaway summit: 1545; back at car: 1800.
Approximately 3.6 miles to Whiteface summit, 3.5 miles to Passaconaway summit, 4.6 miles back to car. Approximately 11.7 miles total. 3,900 feet cumulative elevation gain.
It was easier on ice!
It was a hard day's hiking for limited views, but thinking back, there was a lot to see up-close that was every bit as compelling. After three times on these mountains, I finally saw the bare dirt of the trail. What a concept! The first time, when the snow was nice and cold, I remember having a fairly easy time of it. The second, things were just falling apart everywhere, and in retrospect, it probably would have been nice to break the hike up into two trips — it was a long, tiring day. Today was a happy medium: my biggest gripe was that I couldn't really get a good stride in. But overall, it was a good day out.
The start was a bit wet, with a light rain for the first hour or so that was easily wrangled by rain gear. After awhile, that abated, and we enjoyed a few foggy bits that looked really cool. I almost expected elves and fairies to come running past. Higher up, there were moments of undercast as we ascended, and some views where we were under the cloud layer, but only just. At the ledges, we were slowed down a fair bit as we addressed the series of hand-over-foot climbing to get past them. For those pains, there were views of Chocorua framed by the rock slab and adjacent trees. And if that wasn't enough, there were still a few of the famed wild blueberries at those ledges. I partook of some, and wow, I got a couple that I swear were the platonic ideal of what a blueberry should taste like. Juicy, tart, delicious. Nice!
On top of Whiteface, we found a medallion a bit below the summit in a small area off to the side. The mountain still has no tangible mark to indicate the actual summit: it's still a matter of realizing you're heading down in a real sense in order to know you crossed over the very top. We pressed on to the col.
I'm still impressed by that section of trail. A lot of down, and a lot of up in a short distance. This part of the hike pulls no punches, so by the time we were on the other side, we were glad to have that short bit of "mostly" level trail to go across. Everything in the col felt like it was either roots or rocks, making the way going slow. I just couldn't get into a good stride because of the poor footing.
Heading up from the end of the Rollins trail, anticipation for the second summit took hold. Sunlight through the trees showed we were getting close. It was still rocky, but somehow, it felt a little easier. And then, entering a small clearing, there was a tiny cairn, off to the side. Success! We turned to the trailhead.
On the way down, we passed the old Camp Rich site, which was interesting. I think it's a shame that they didn't replace the shelter, but that's how things turned out. We did meet a lovely woman who was headed up to spend the night, so it's just as well: obviously people are undaunted by the fact that you need to BYO tent these days. A bit beyond, I noticed how the forest really thinned out in spots, and curiously, there were a small handful of very old trees (with trunks in the 2-3 foot diameter range) interspersed with much younger (trunks of around a foot in diameter) trees. Not sure what's going on here, but it was interesting to look at.
Near the bottom, we crossed Wonalancet River. I can remember doing this a few months ago, in the dark, with the river raging, swollen by the springtime snow melt. The noise, the chaos, and the dark combined to make it a very thoughtful crossing. Glad we didn't have that in front of us this time — that's one thing I don't need to do again. Finally, the car.
I was hoping that this hike would be a little less strenuous than the first two times. While there wasn't snow on the ground necessitating heavy snowshoes, at the same time, the footing on the trail is rocky and criss-crossed with roots, and that ends up slowing things down measurably. Combine that with the very deep col, and it's a recipe for a longer day out than you'd expect. But the mountains are good. The views, although attenuated, are solid. On a more clear day, we obviously would have seen more, but we still saw Chocorua, Sandwich Mountain, Tecumseh, Mt Washington, and Carter Dome. And it felt like just looking down yielded a lot to see — flowers, caterpillars, and other stuff was everywhere. Not bad.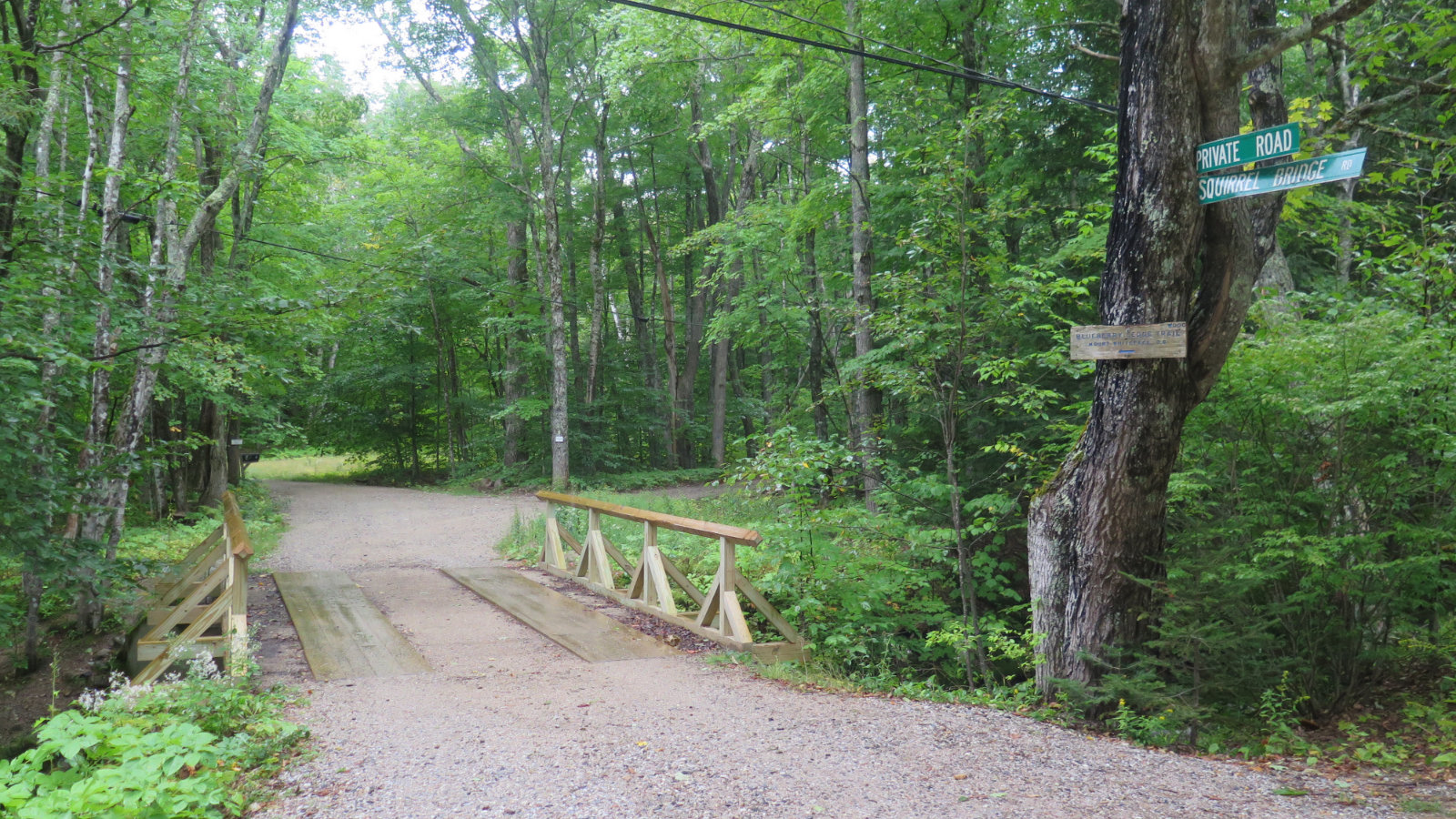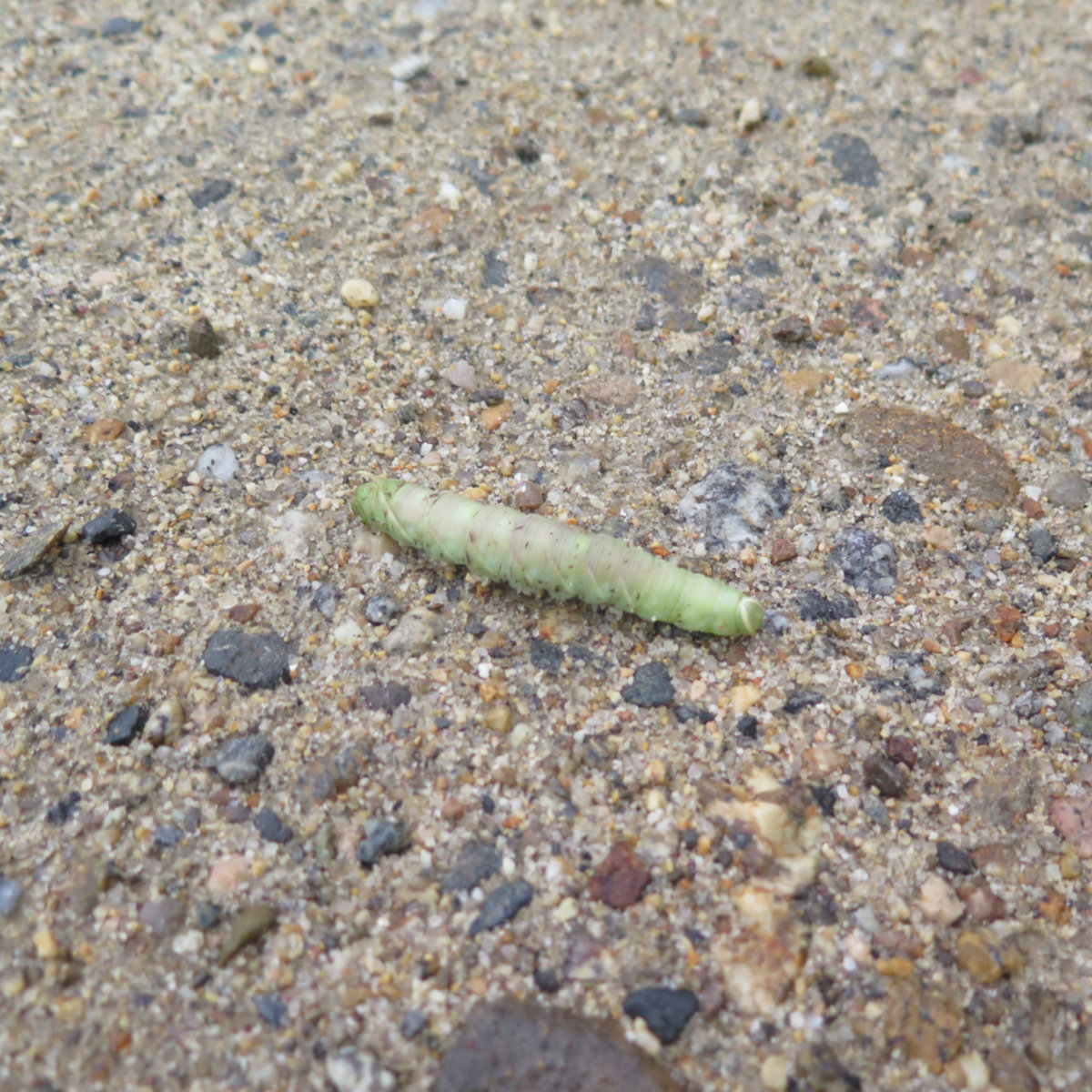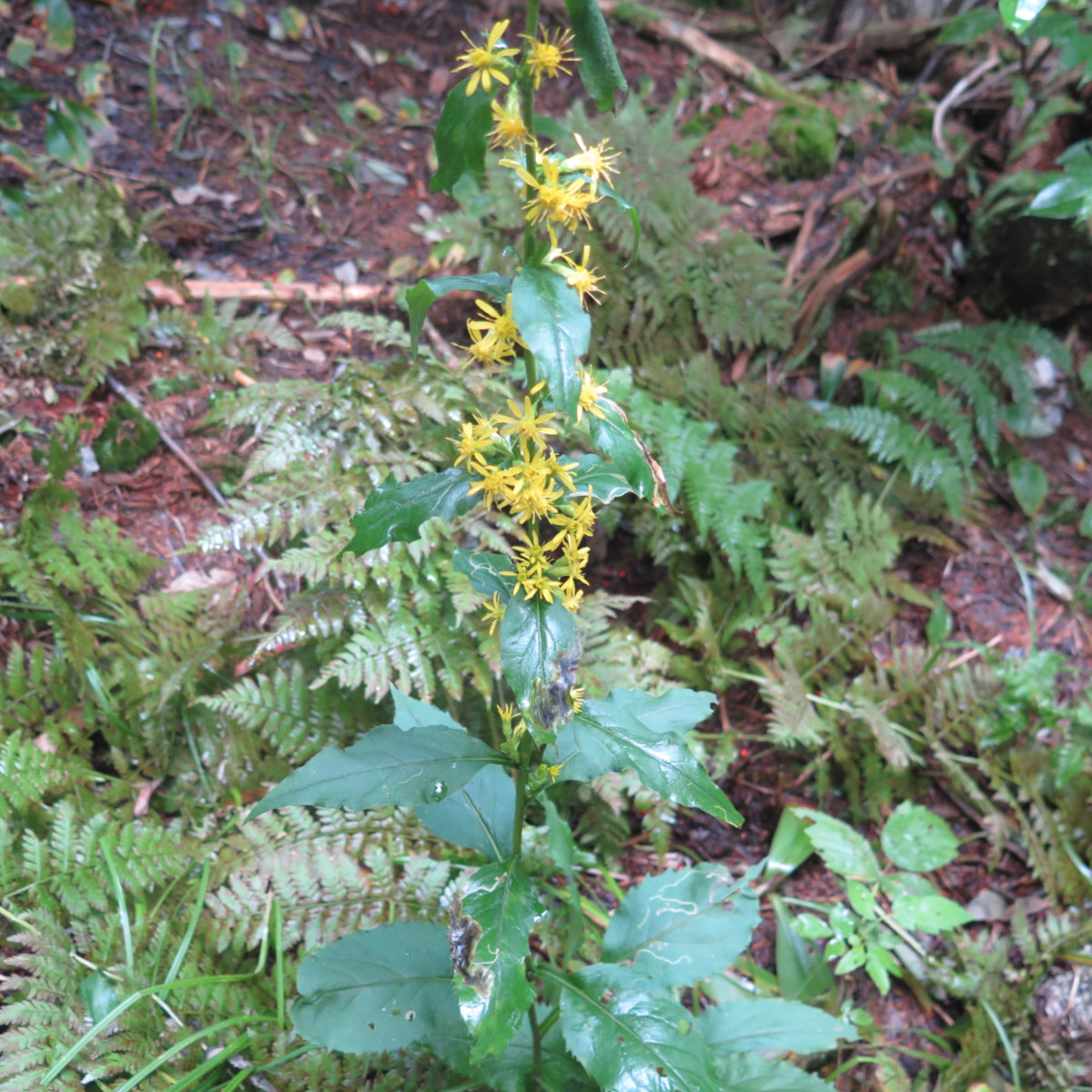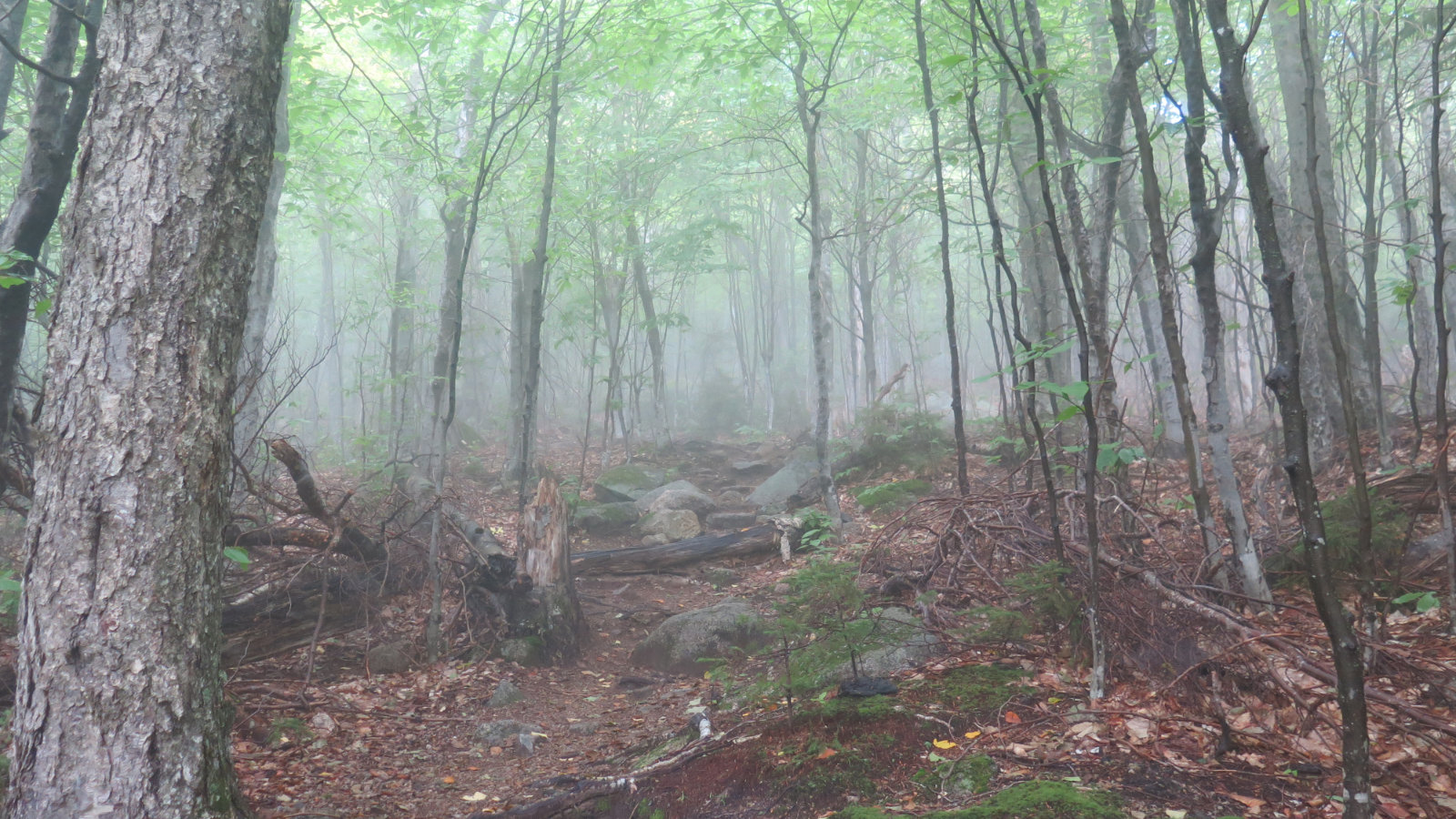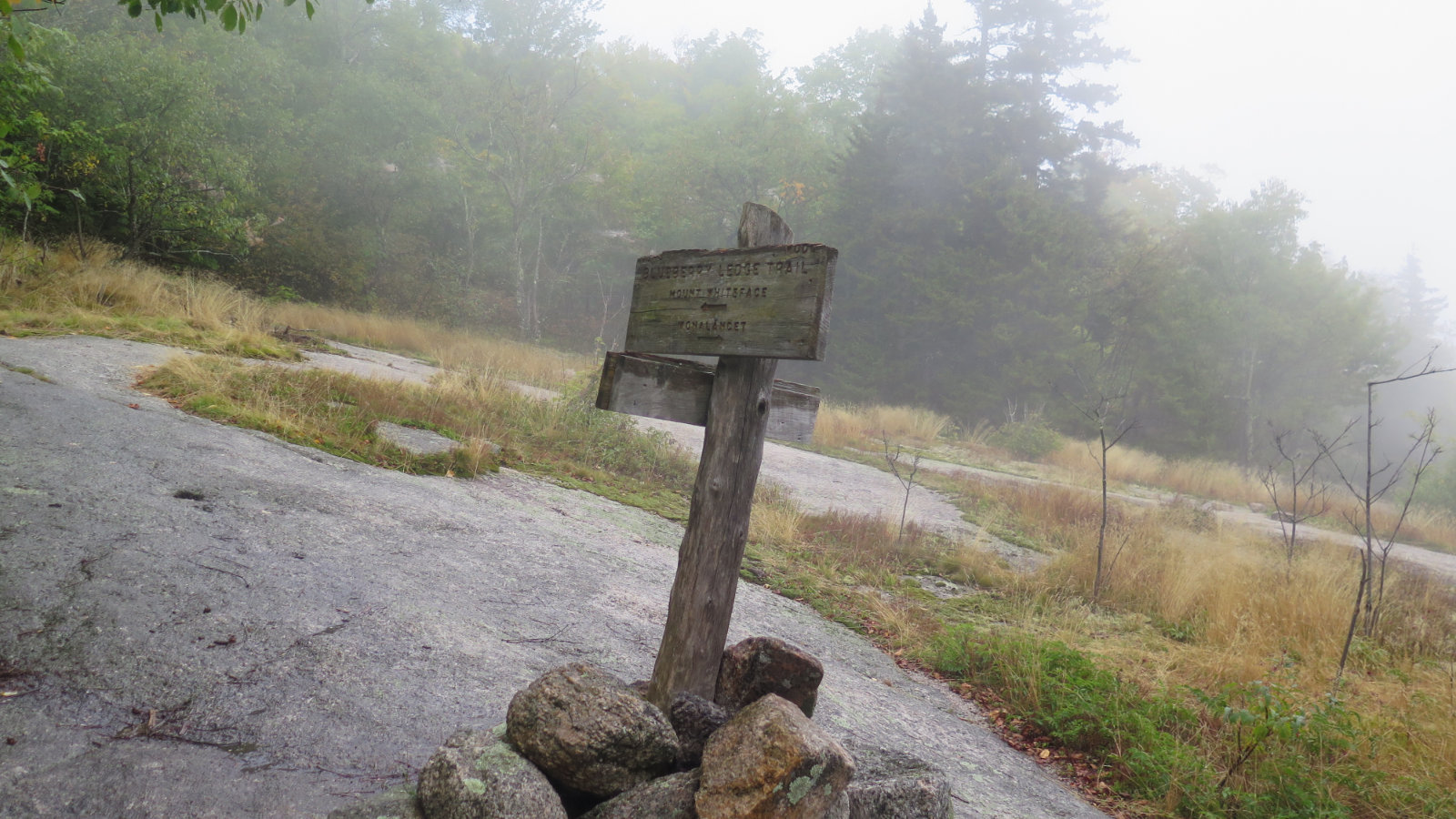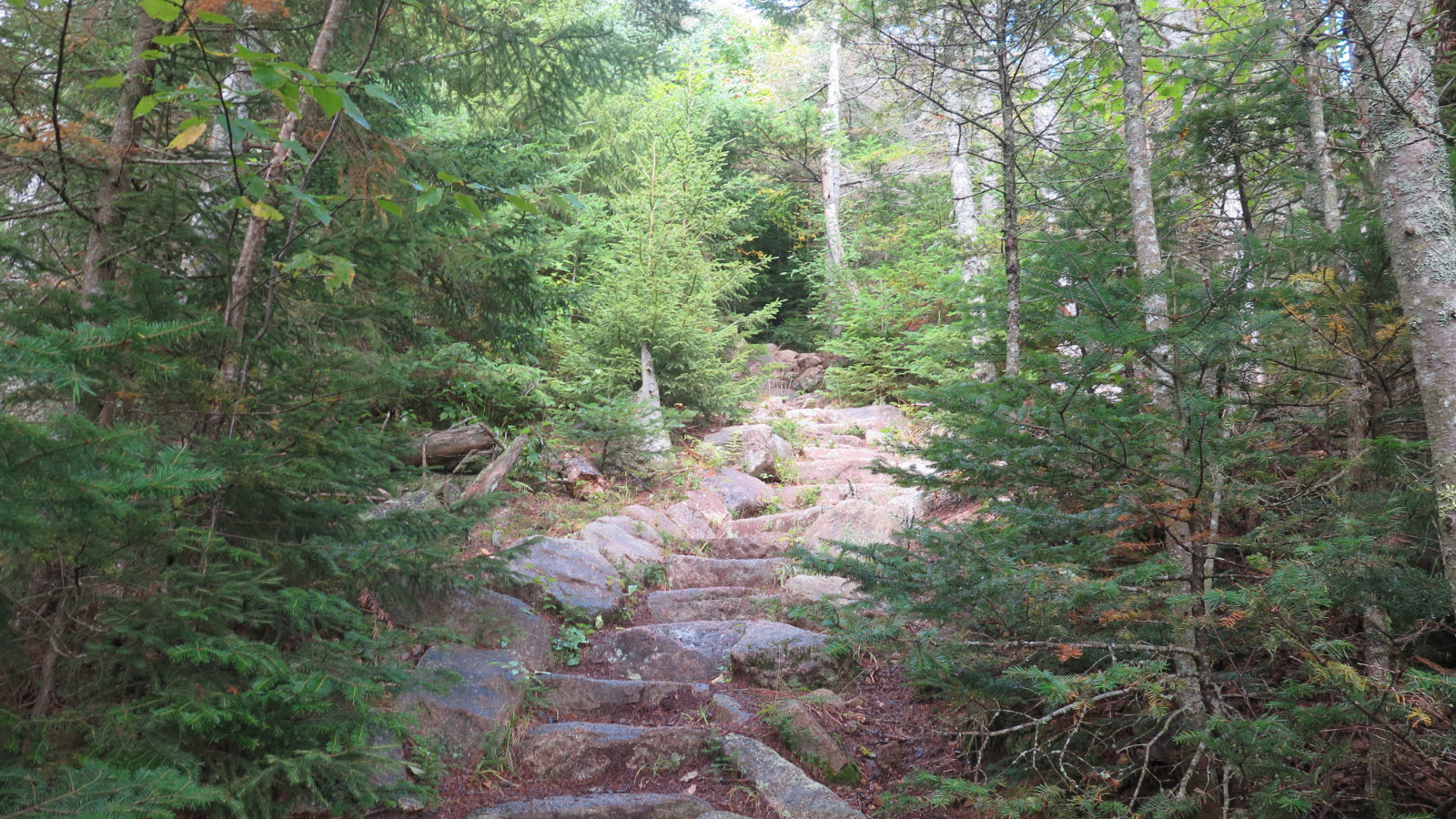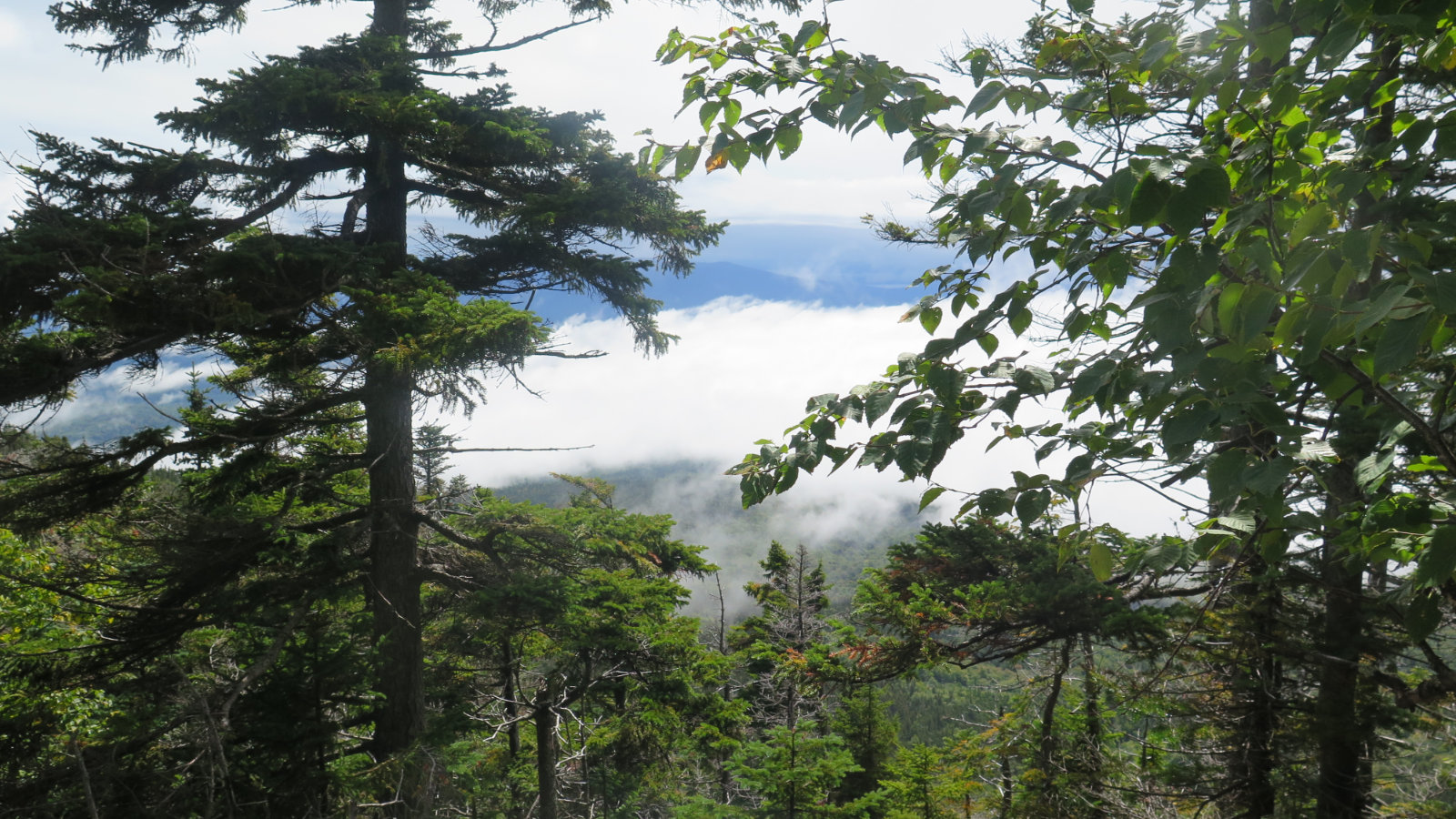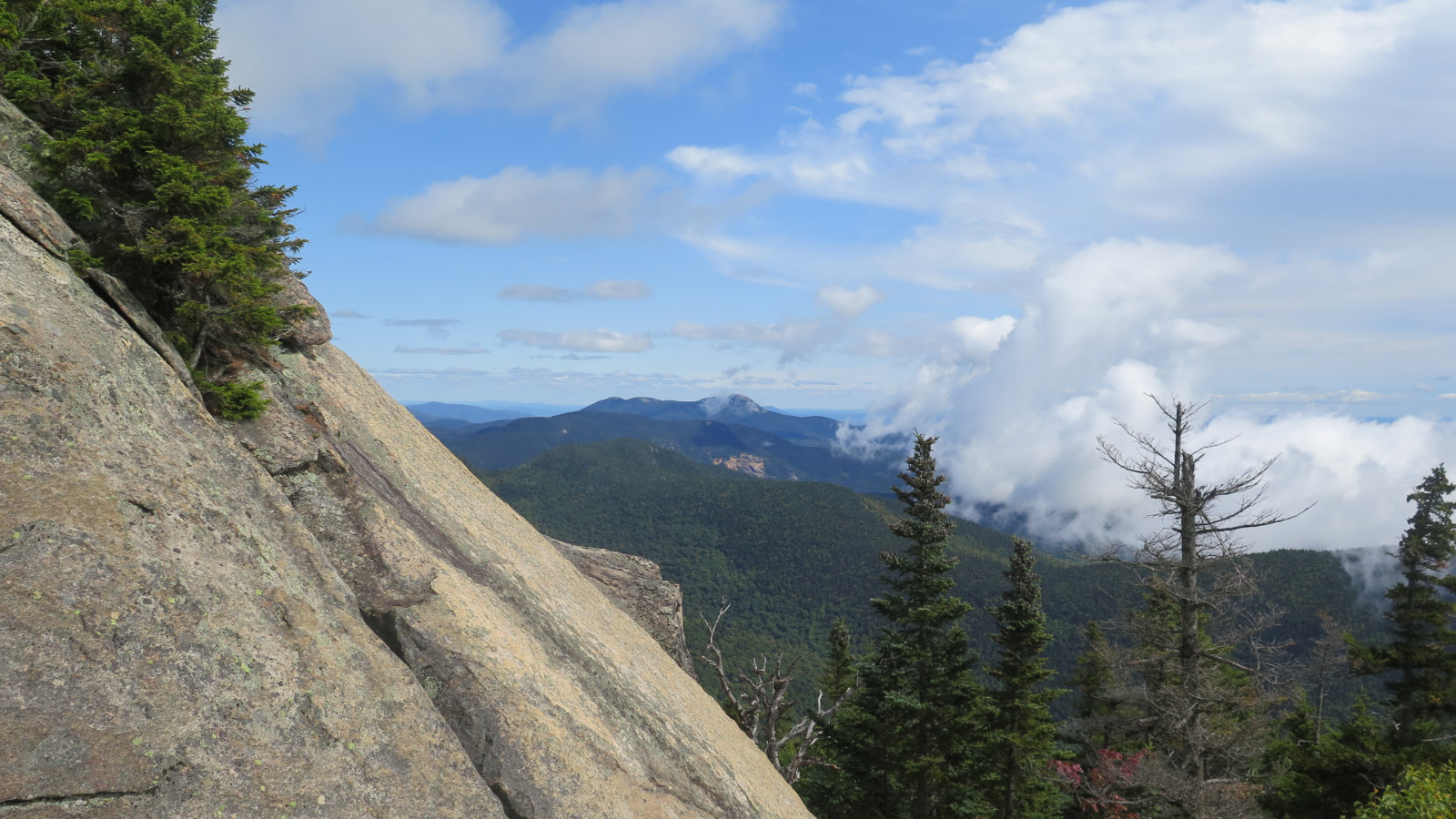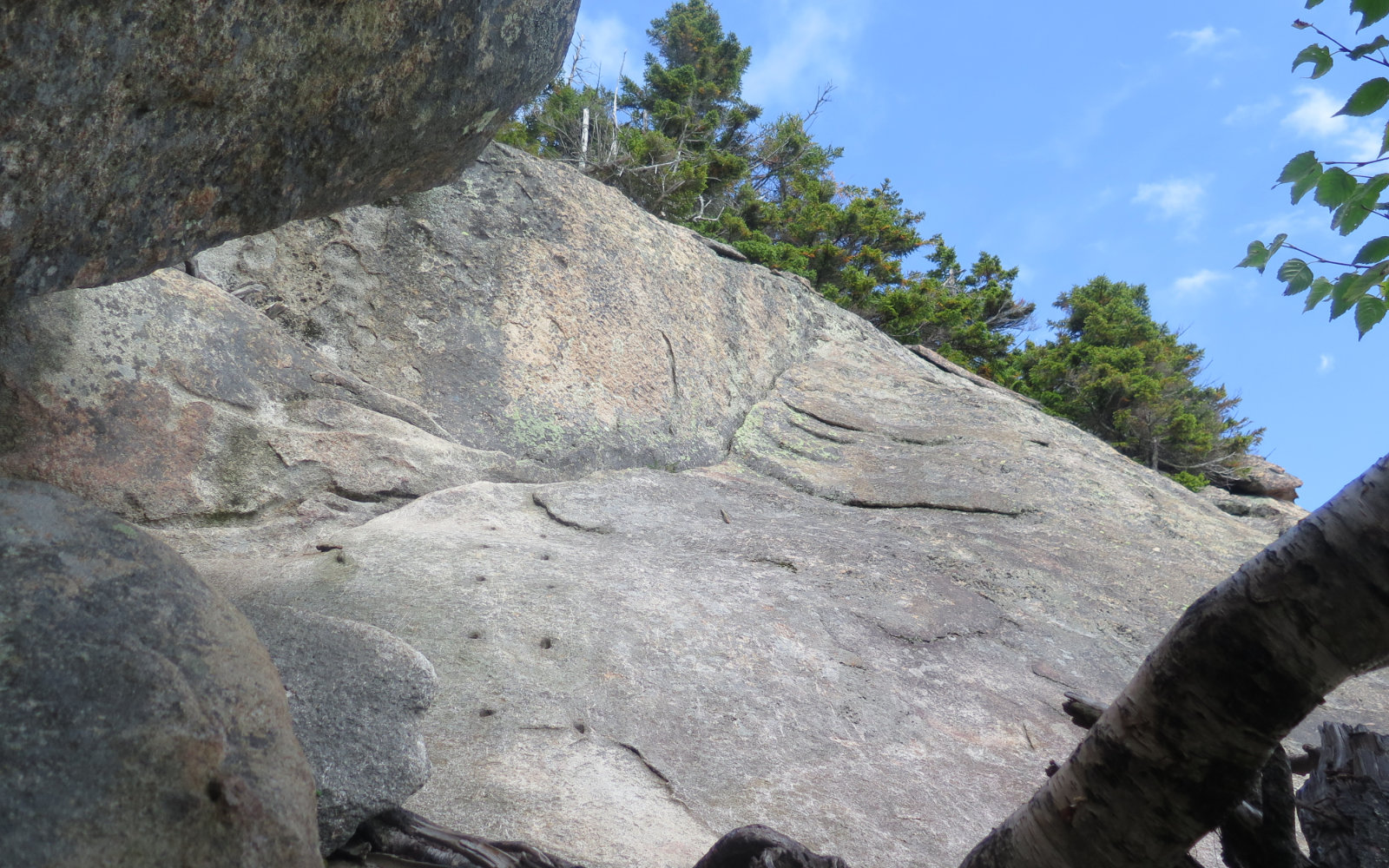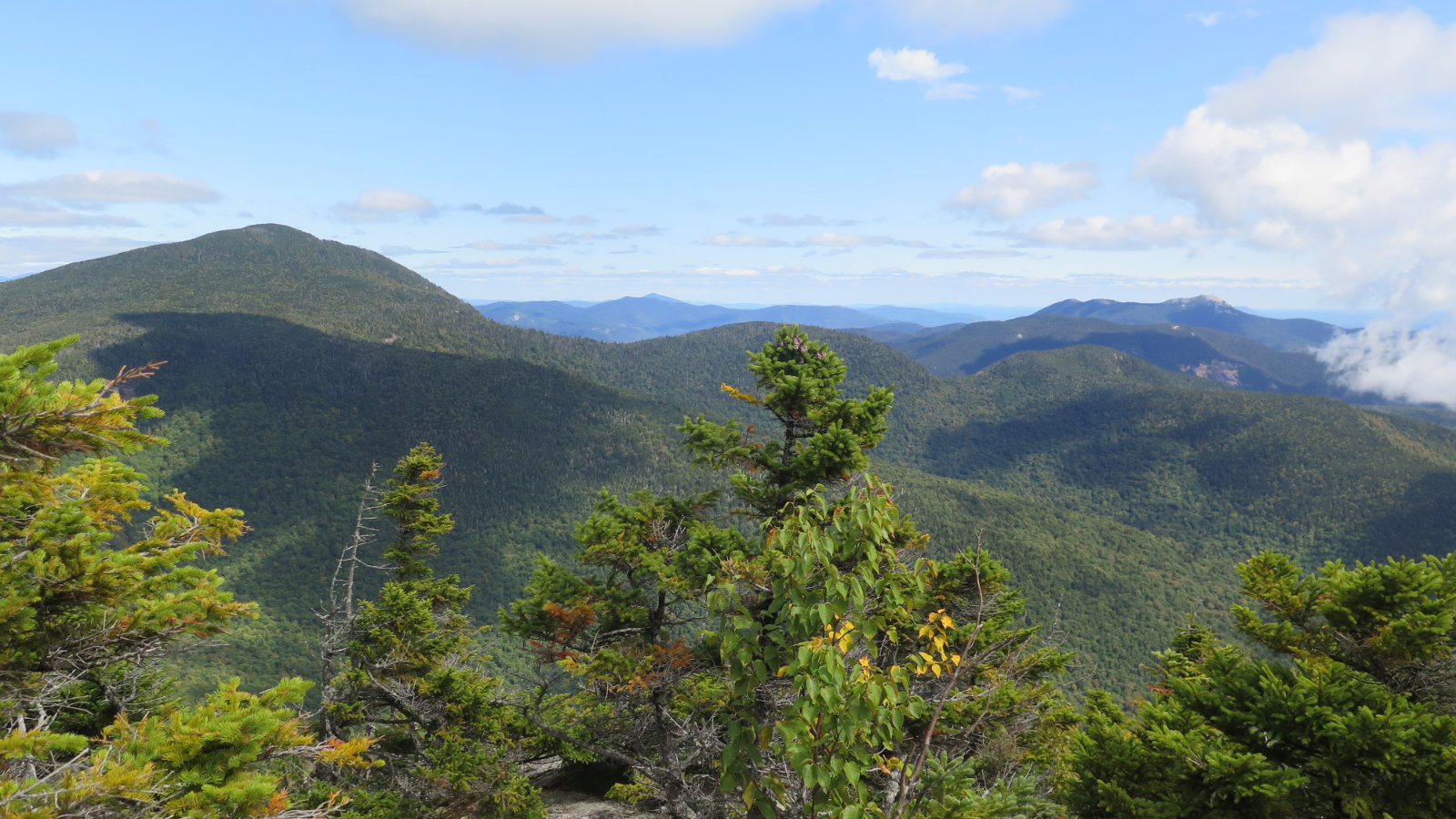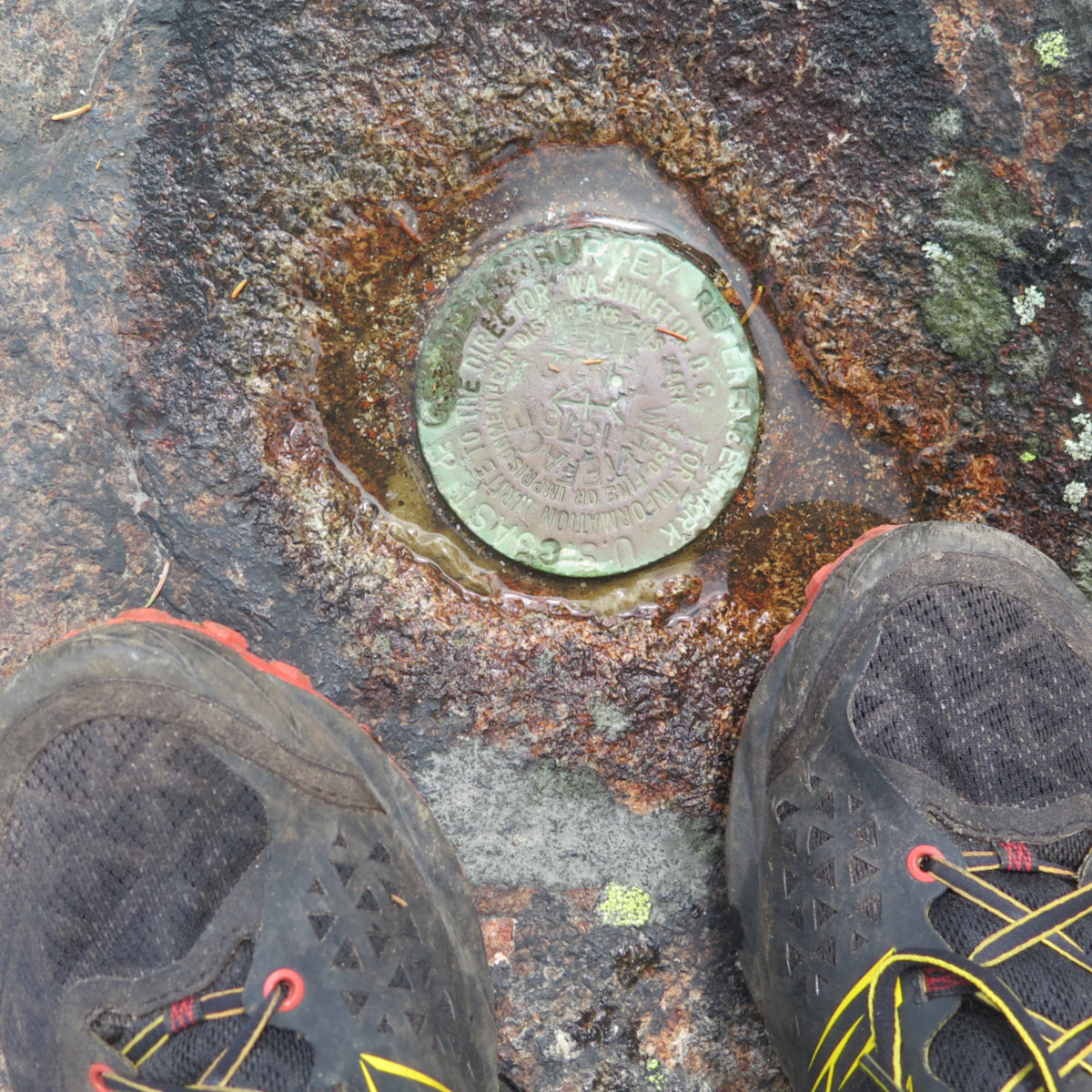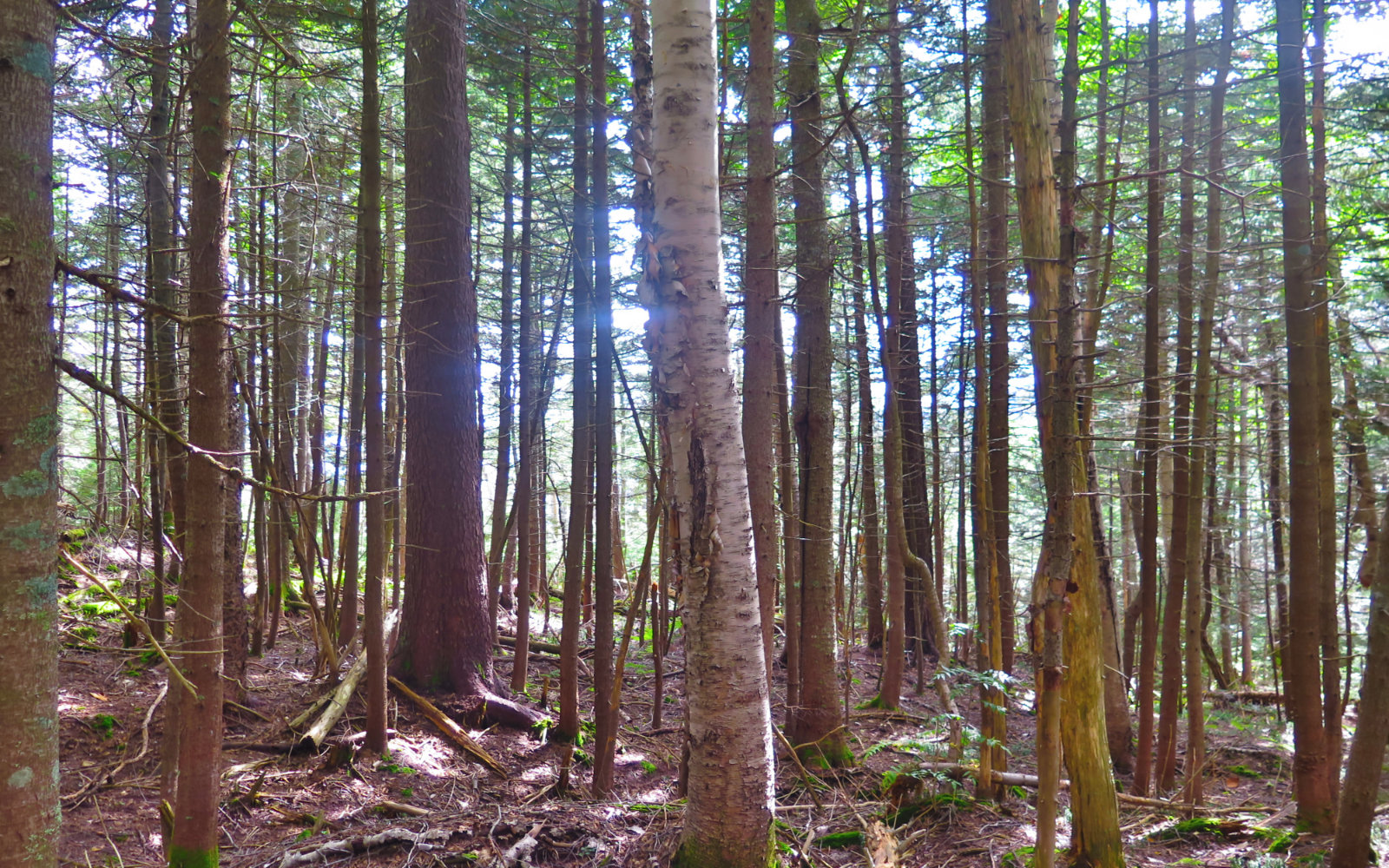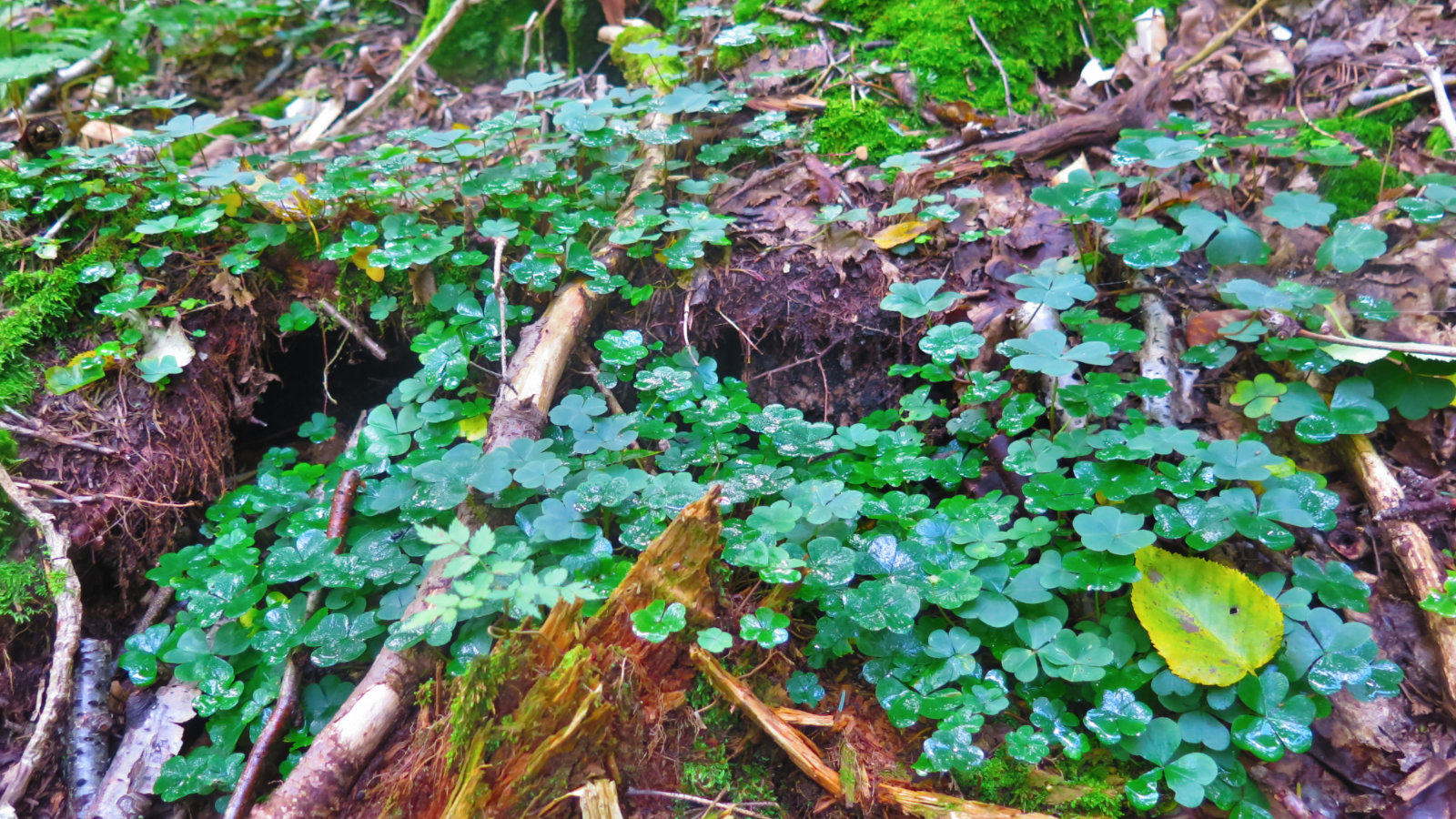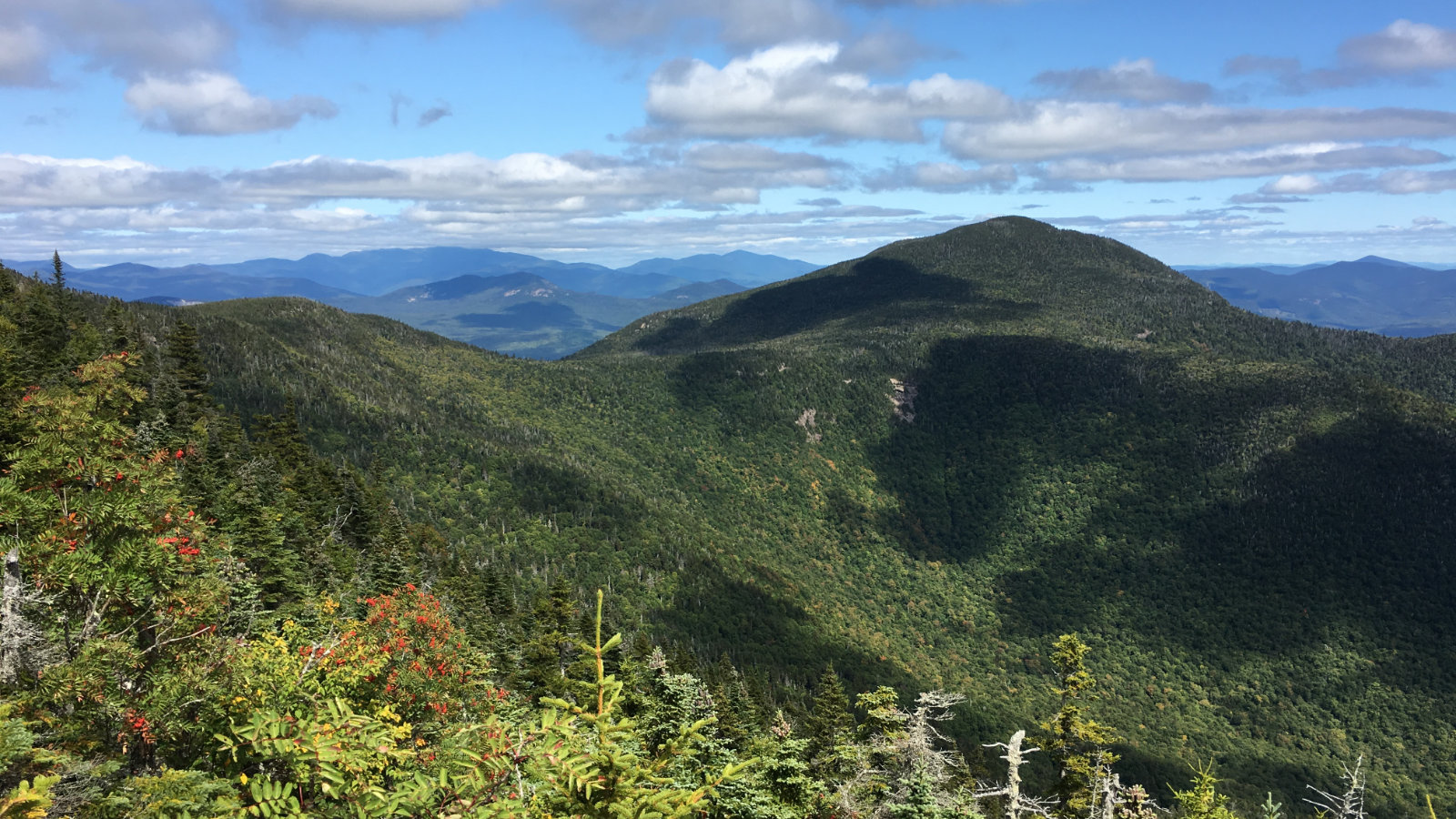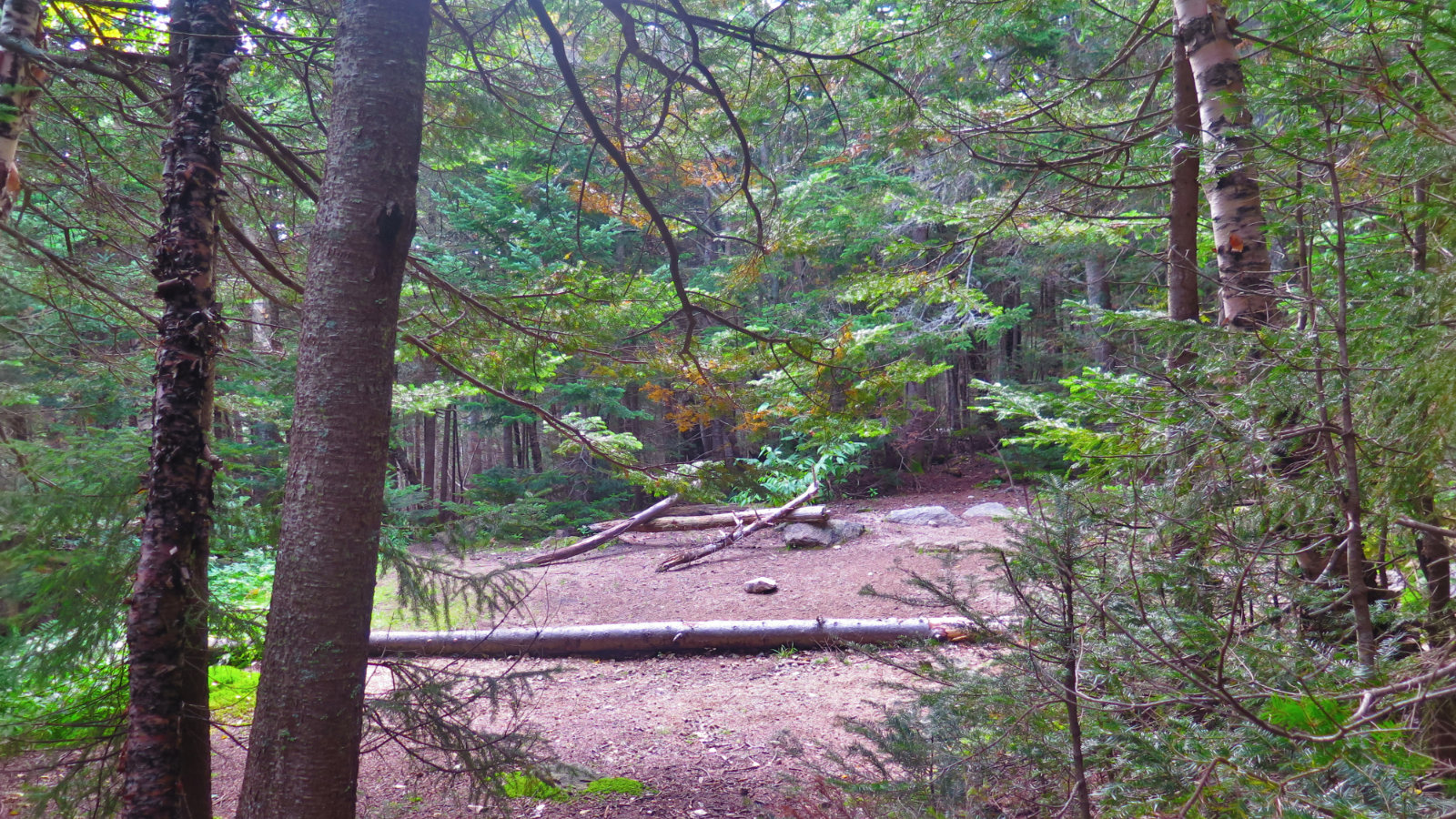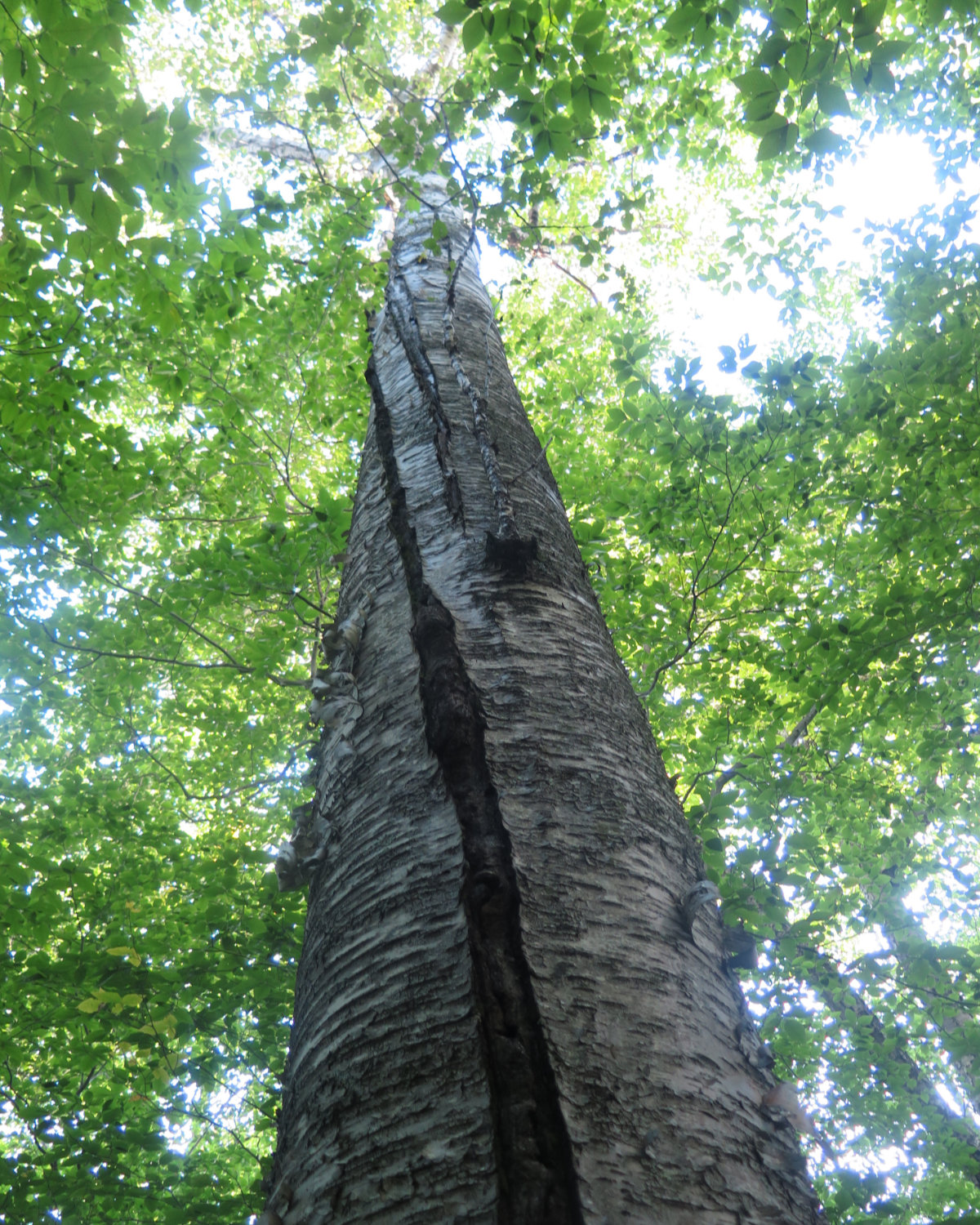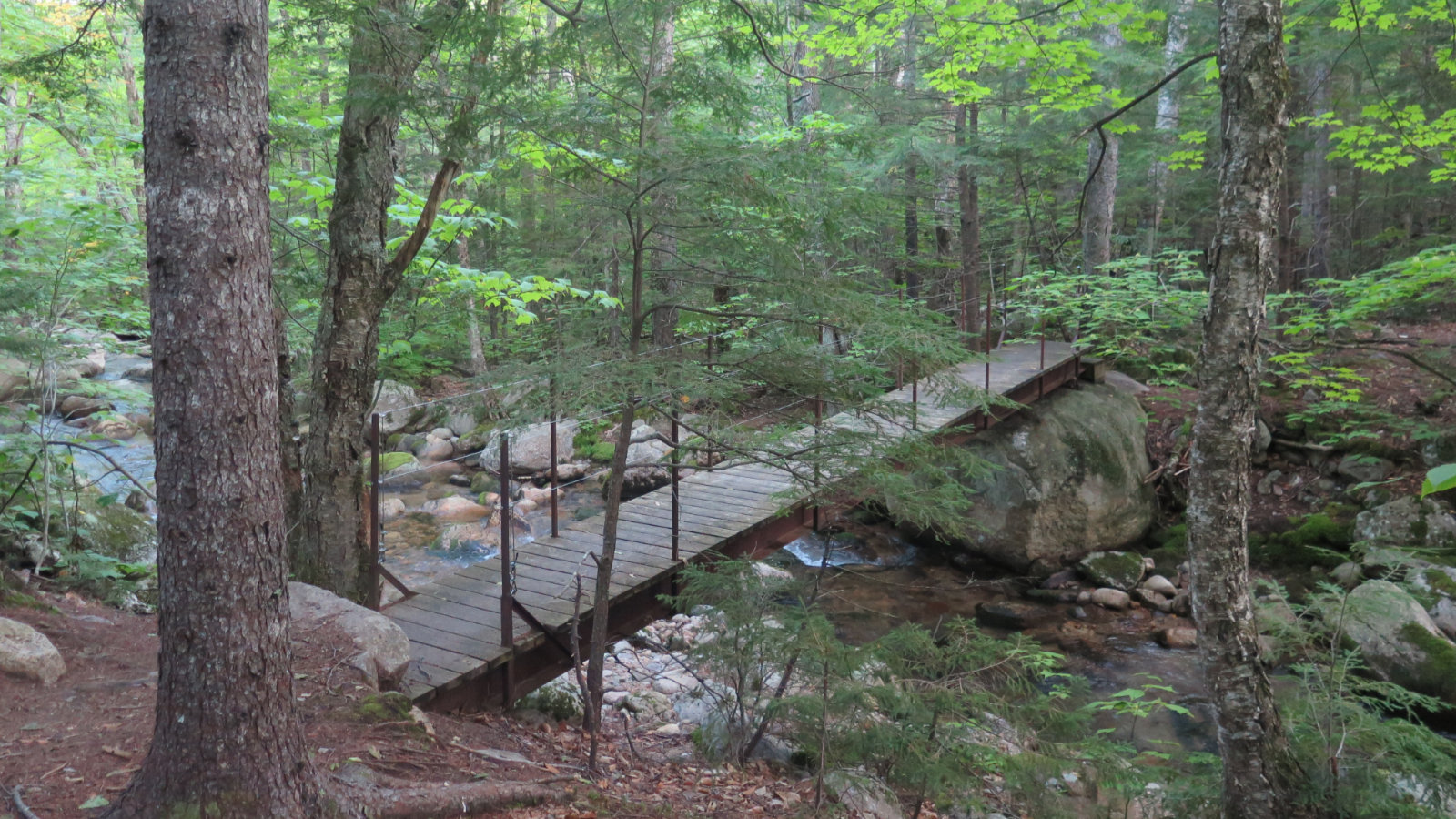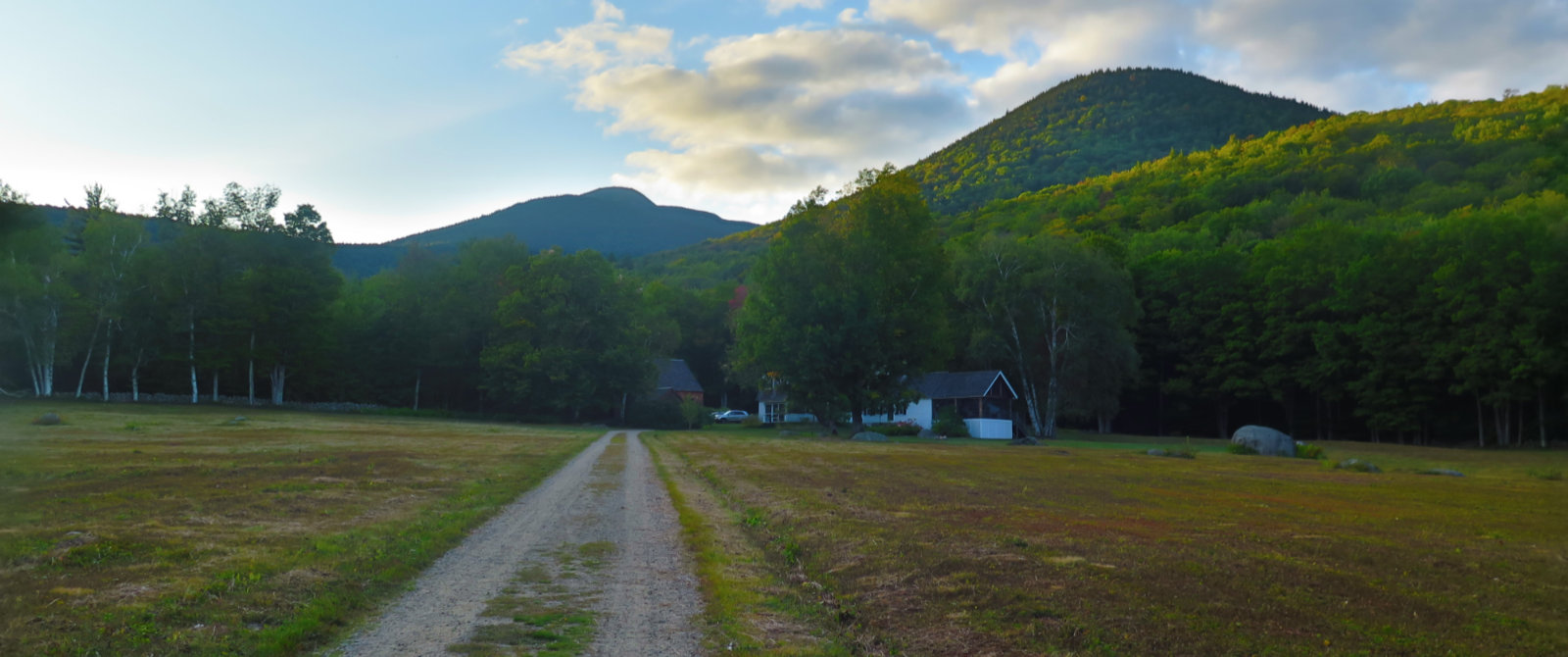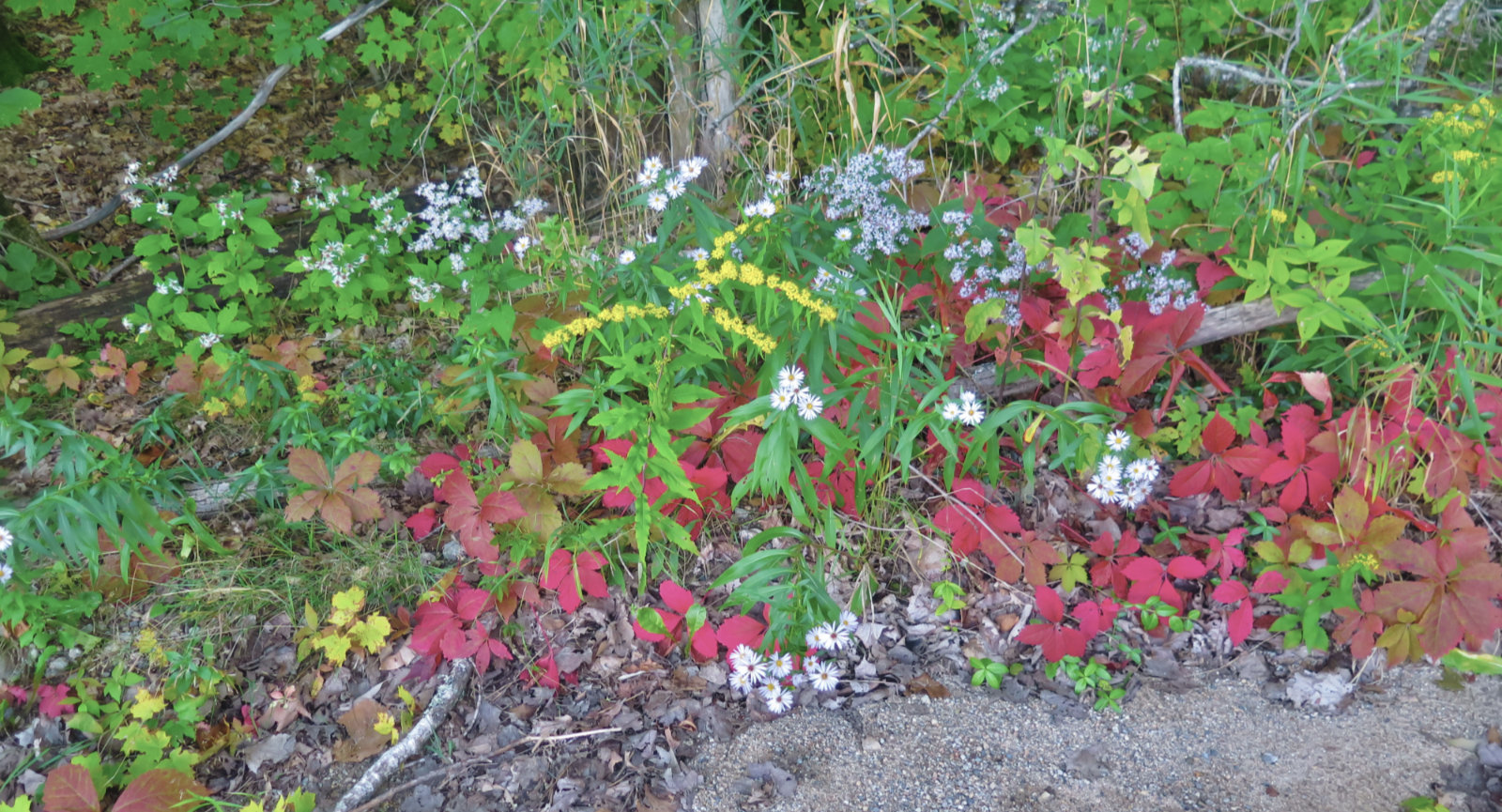 Nuts and Bolts: From 113A in Sandwich, turn onto Ferncroft Road. After a bit, you'll see a familiar brown hiker sign with an arrow, some signs saying "No Hiker Parking", and a field with a trailhead sign. Park in that lot. You'll have to walk about half a mile to the trailhead proper. If you're taking Blueberry Ledge trail up (recommended, as the ledges are a bear on the way down, especially if it's wet) you'll hike over a short wooden bridge on your way.
Much of this hike was over rocks and roots, and much of the hike was on fairly strenuous grades. It's made harder by the length of the loop (almost 12 miles). Don't expect to hike this one at your normal pace. There are a multitude of ways the mountains slow you down, so just go with it. It's all good.
If you enjoy reading these posts, consider subscribing. Your email will only be used to alert you of new posts — typically 1-2 times per week. I will not use or share your email for any other purpose without your express permission.