Mt Tecumseh, Thornton, NH. 2019-05-22. Wednesday. Via the Tecumseh Trail.
4,003 ft.
60 dF at the summit, winds were very well mediated by dense tree cover. Sunshine, with a bit of a haze at very high altitudes (around 10,000 feet or so) and a light breeze at the summit — just enough to keep the black flies at bay.
The AMC White Mountain Guide says 2:20 to the summit.
Trailhead 13:50. Summit 1600. Car 1800.
You gotta love stairs. 
This was my 48th springtime 48. Coincidentally, it was my first 48, and my first wintertime 48. With news that per the latest USGS LIDAR surveys of the Whites, Tecumseh is technically no longer a 4,000 footer (its true height is about 3,995′) today's hike was on the poignant side. And despite its being a closed-in view on the summit, there are actually some really nice ones. You have only to look…
Note: The AMC has yet to make any kind of ruling on the status of Tecumseh and its place on the 4,000 footers list. Historically, they've allowed a few years to grandfather in hikes. Regardless of the list, a mountain ought to be enjoyed for its own merits. Chocorua, Welch-Dickey, Kearsarge, Guyot, and many others are fine examples of this philosophy.  
We got to the trailhead fairly late in the afternoon, but we weren't the only ones on the trail. At least two groups who were within the first 3 on their 48 lists shared the mountain with us, including a couple of Hoosiers! Rock on, folks!
There was also a trio of older hikers, and to them, I promised I'd figure out what the yellow flowers were. See below — they're trout lilies. Very common to New England, these perennials bloom early before the tree canopy has had a chance to grow in and block the sunlight from hitting the forest floor. Thereafter, they die out, to emerge again next springtime.
Today, the trail was mostly dry in the lower half. No snow at all, which was nice. We bare-booted our way comfortably and quickly. (My one problem was stopping every 20 feet or so to take more pictures. Mea magna culpa.) At around the halfway point, snow was becoming an issue, so we donned traction and pressed on. The remaining monorail was well packed, but the outer layer was still mashed potatoes, slowing us down slightly. At the summit, bare earth was overwhelmingly prevalent.
Lower levels sported moderate grades, angling slightly upward as we moved forward. Near the top, things leveled out quickly. This wasn't the hardest mountain I've hiked by a long shot. Indeed, for its relative closeness; that it's a fairly straight shot up 93, then onto 49, and lastly on the road to the ski area; and the fact that we were done in about 4 hours, I'm inclined to have this one on my regular list of daily drivers. (To heck with this one being or not being a 4,000 footer. It's still a fun hike.)
We took in the views of Tripyramid. Out as far as Washington and the Carter Range. Moosilauke through the trees to the west. There was a slight haze, so the very distant views were attenuated, but certainly agreeable. Through the trees to the north, Franconia ridge was visible, if not perfectly. No matter, it was a great day to be outside.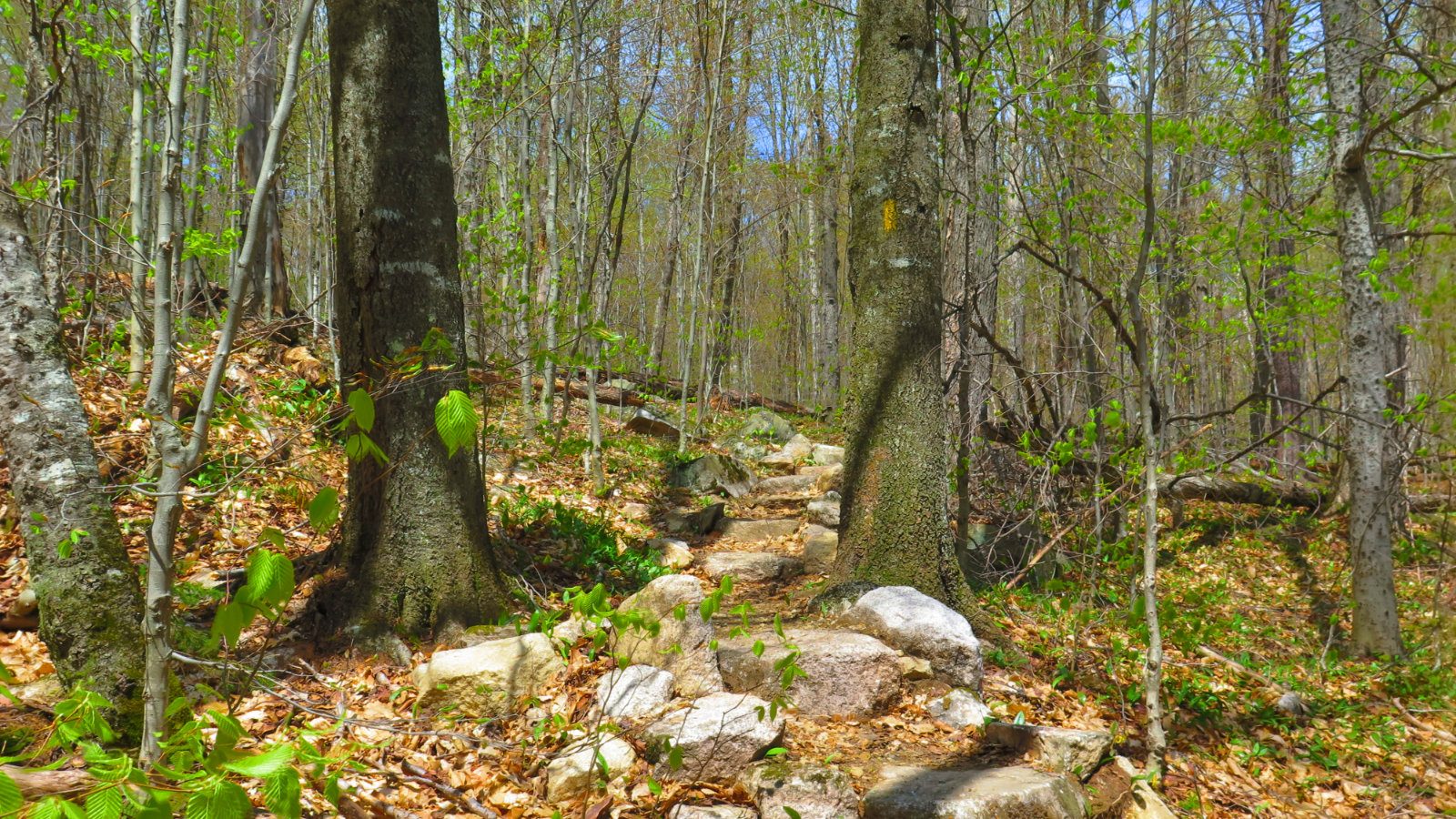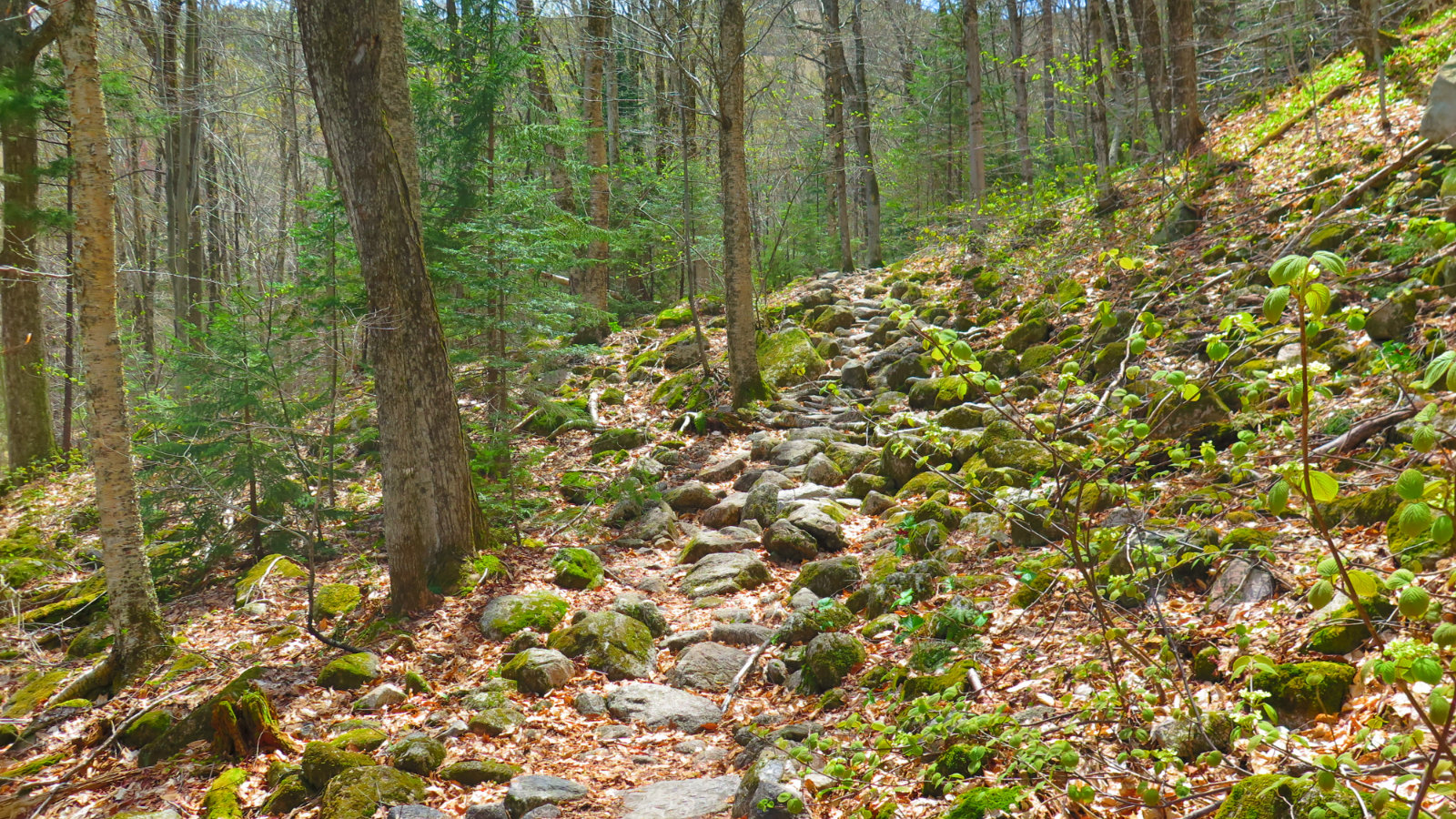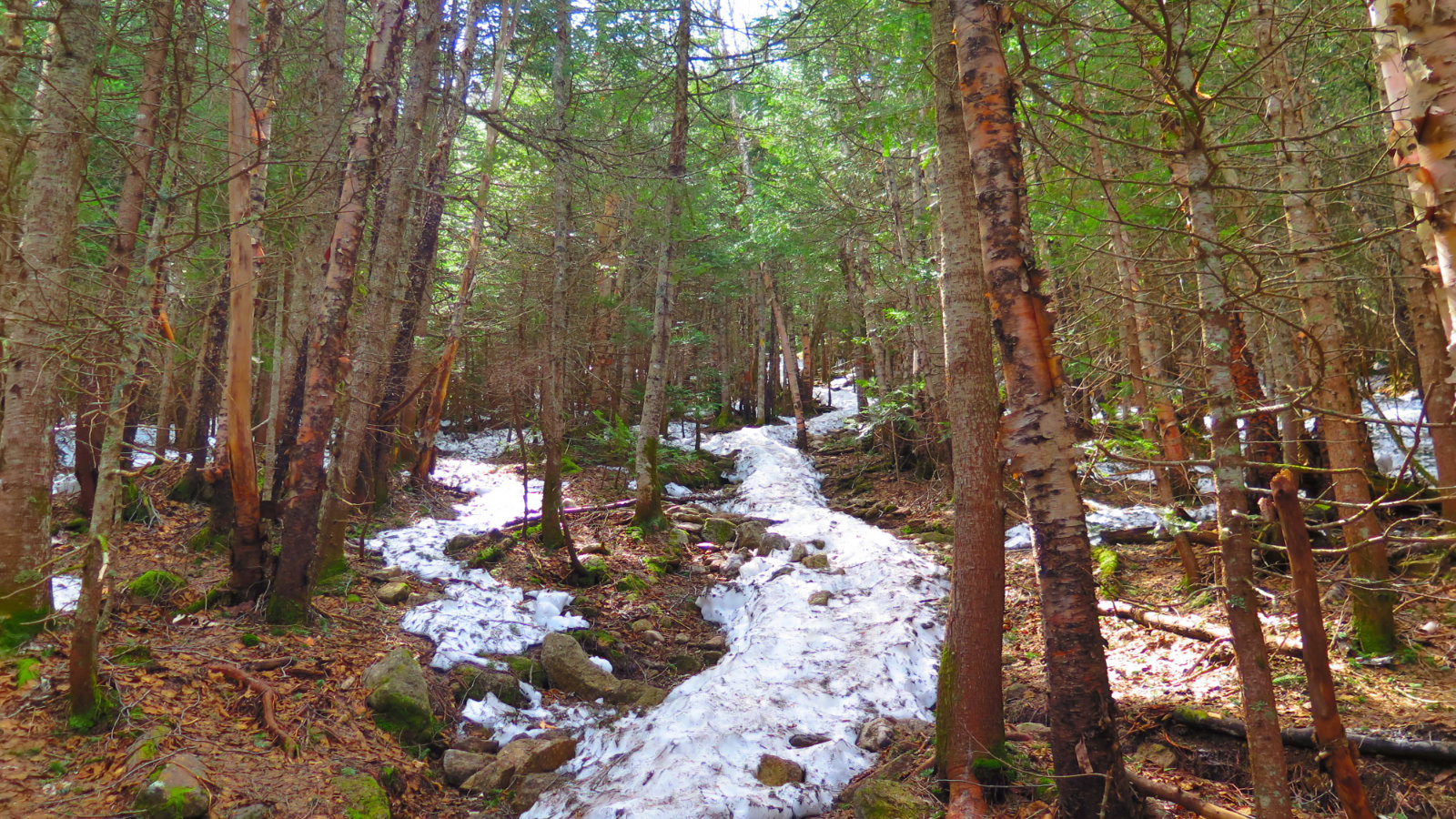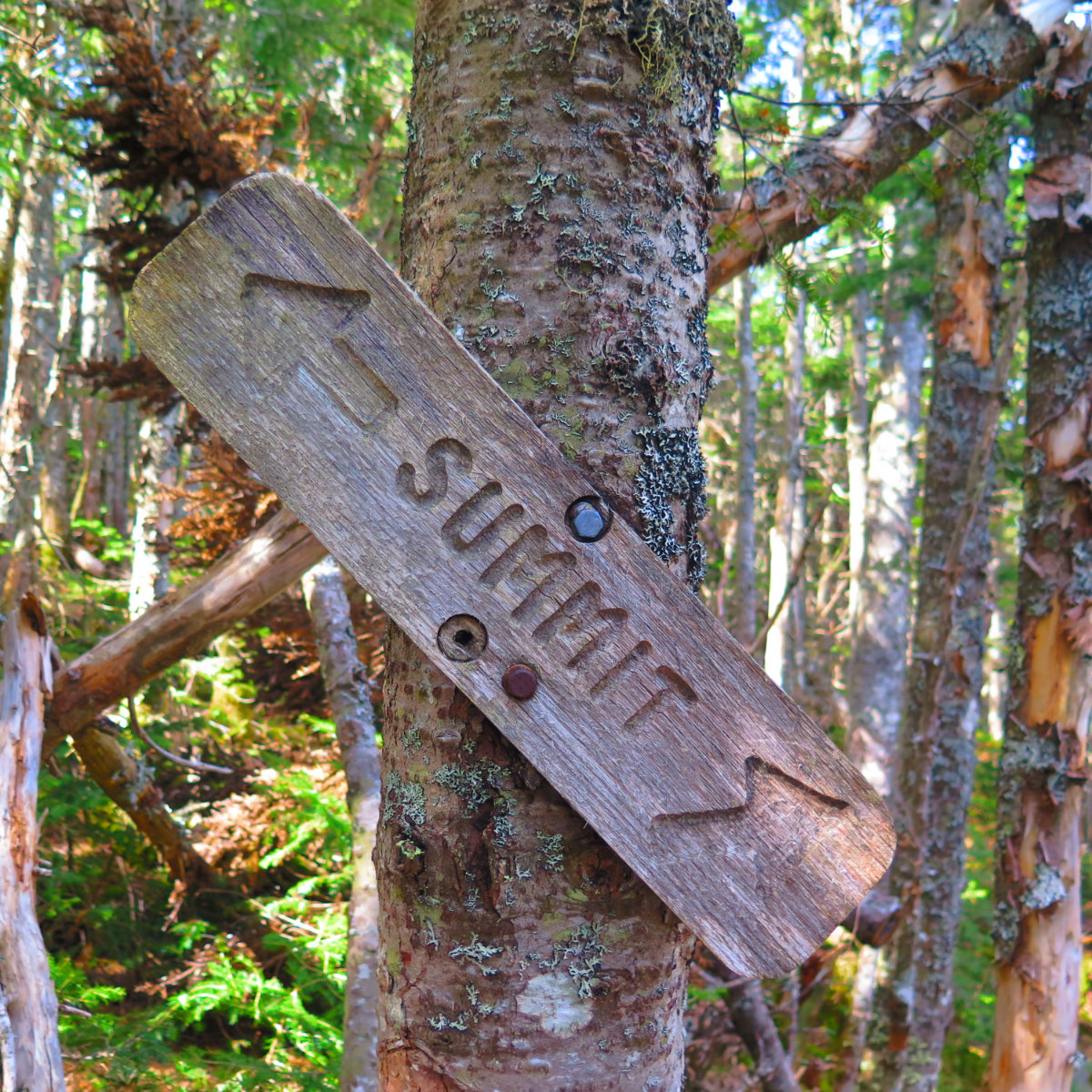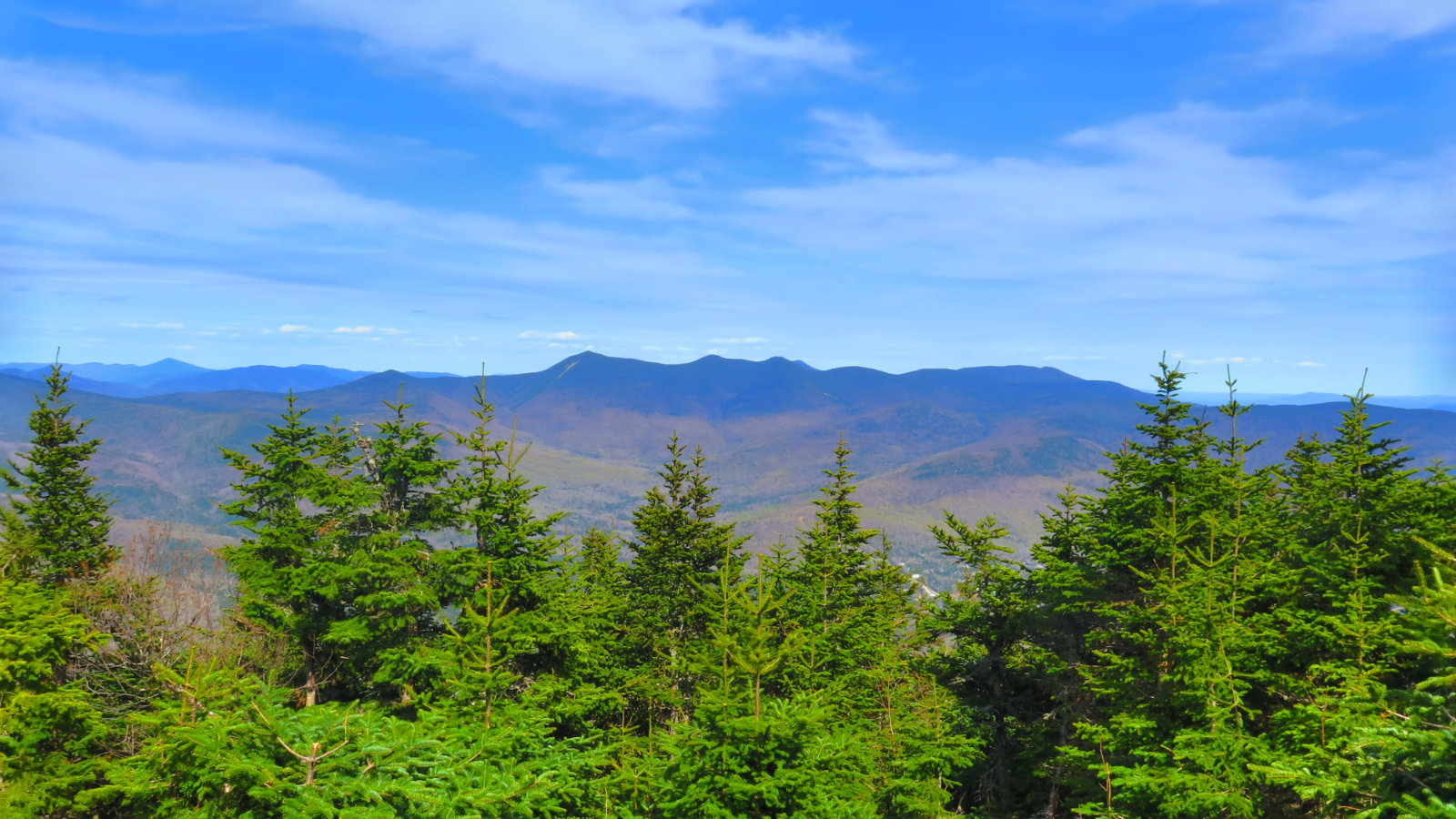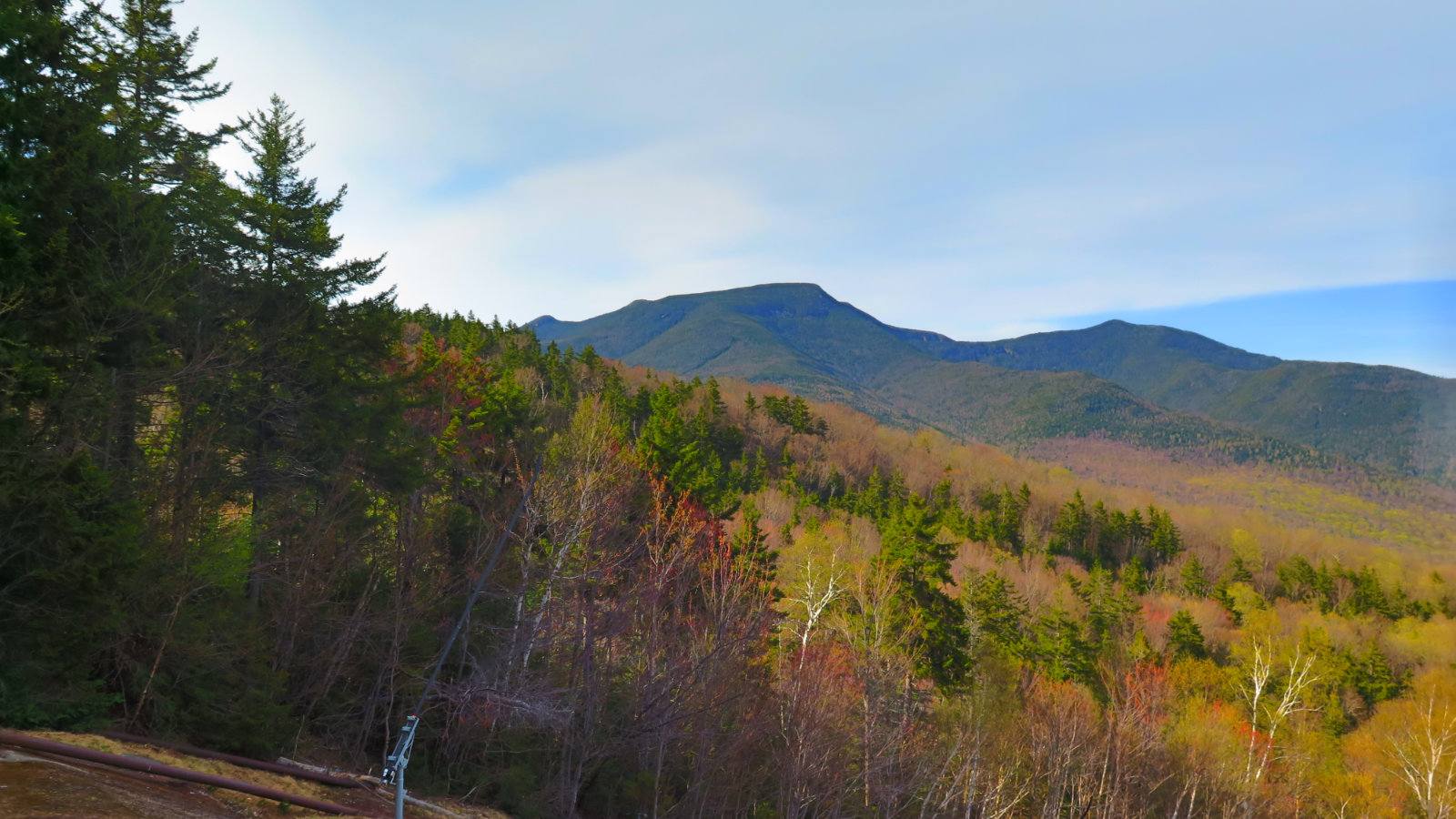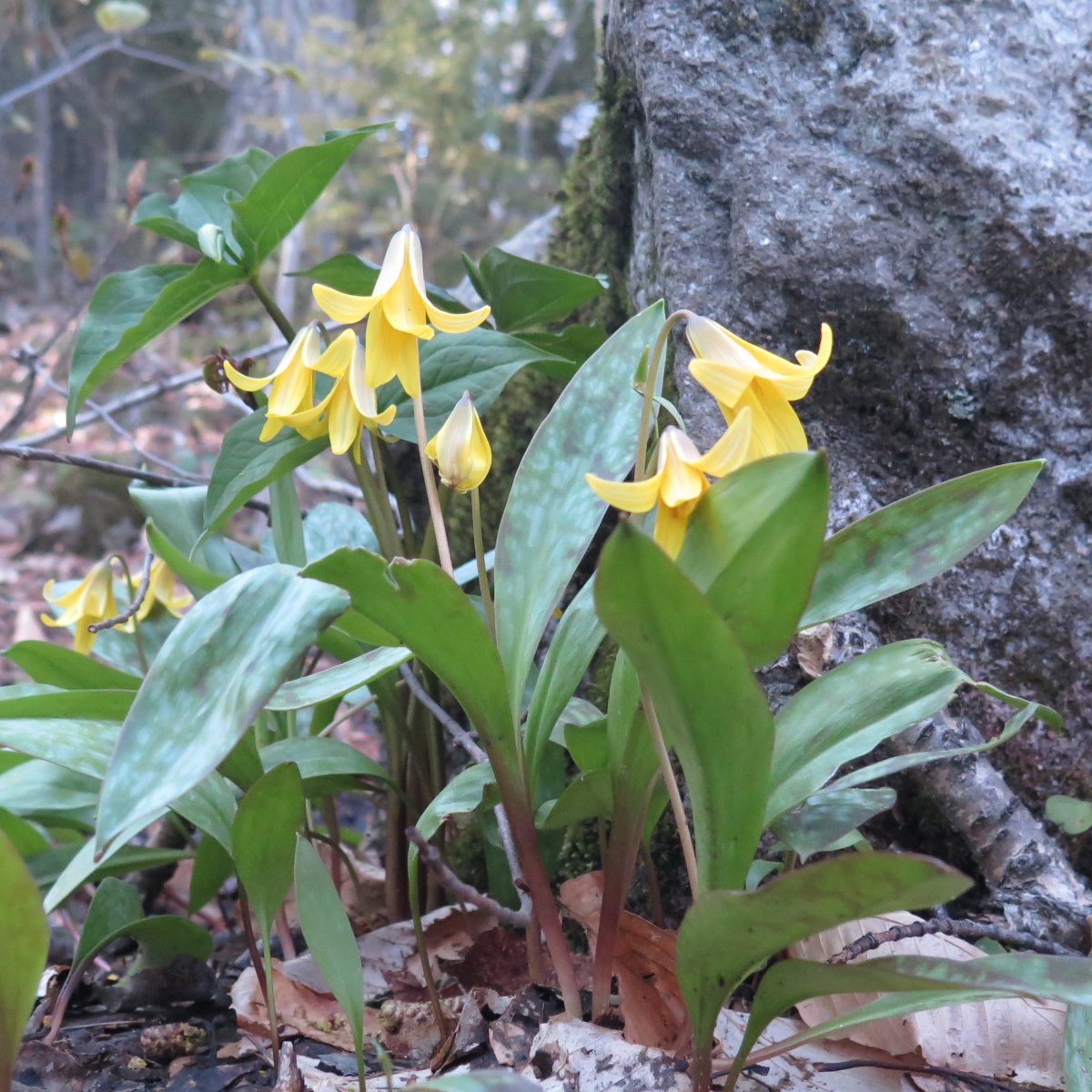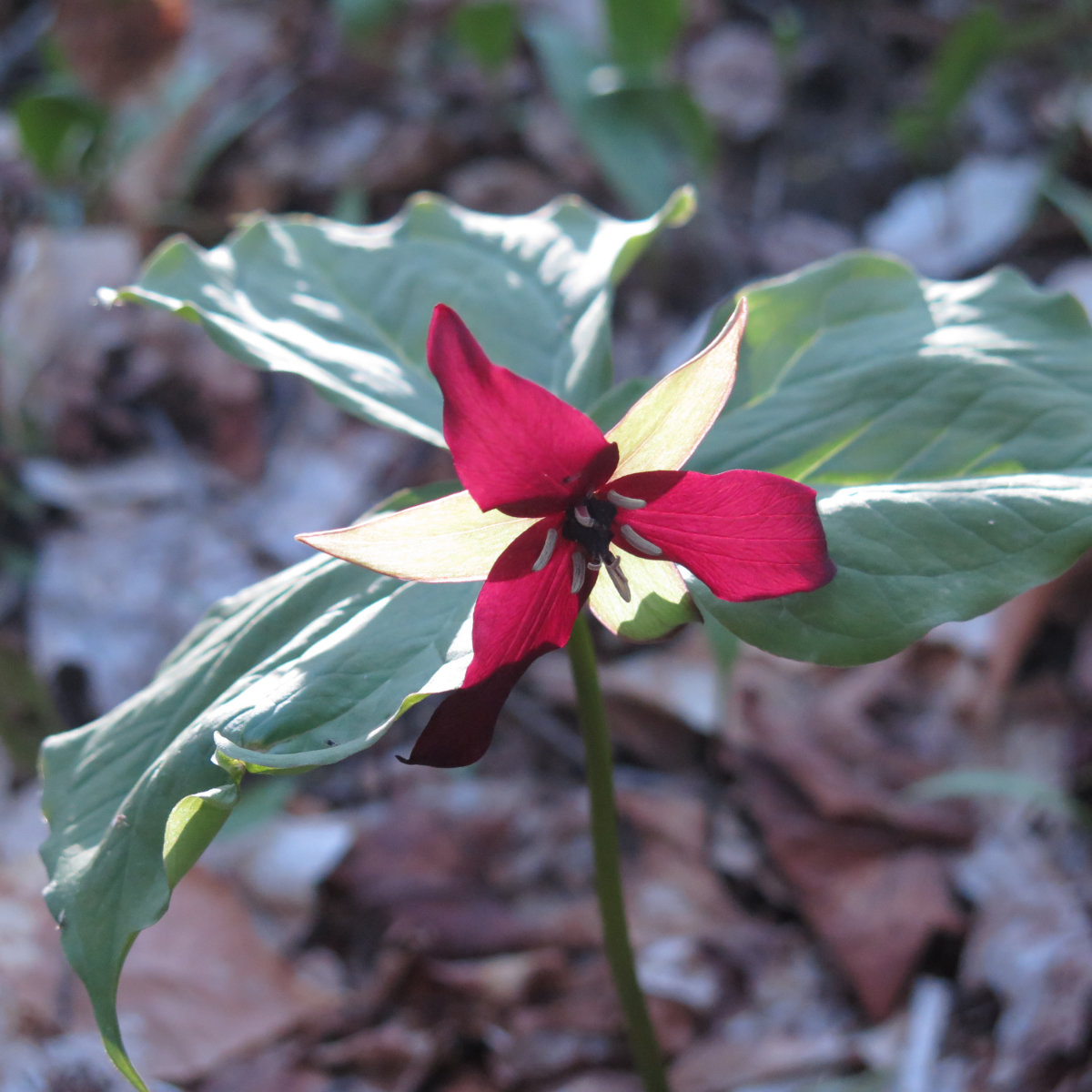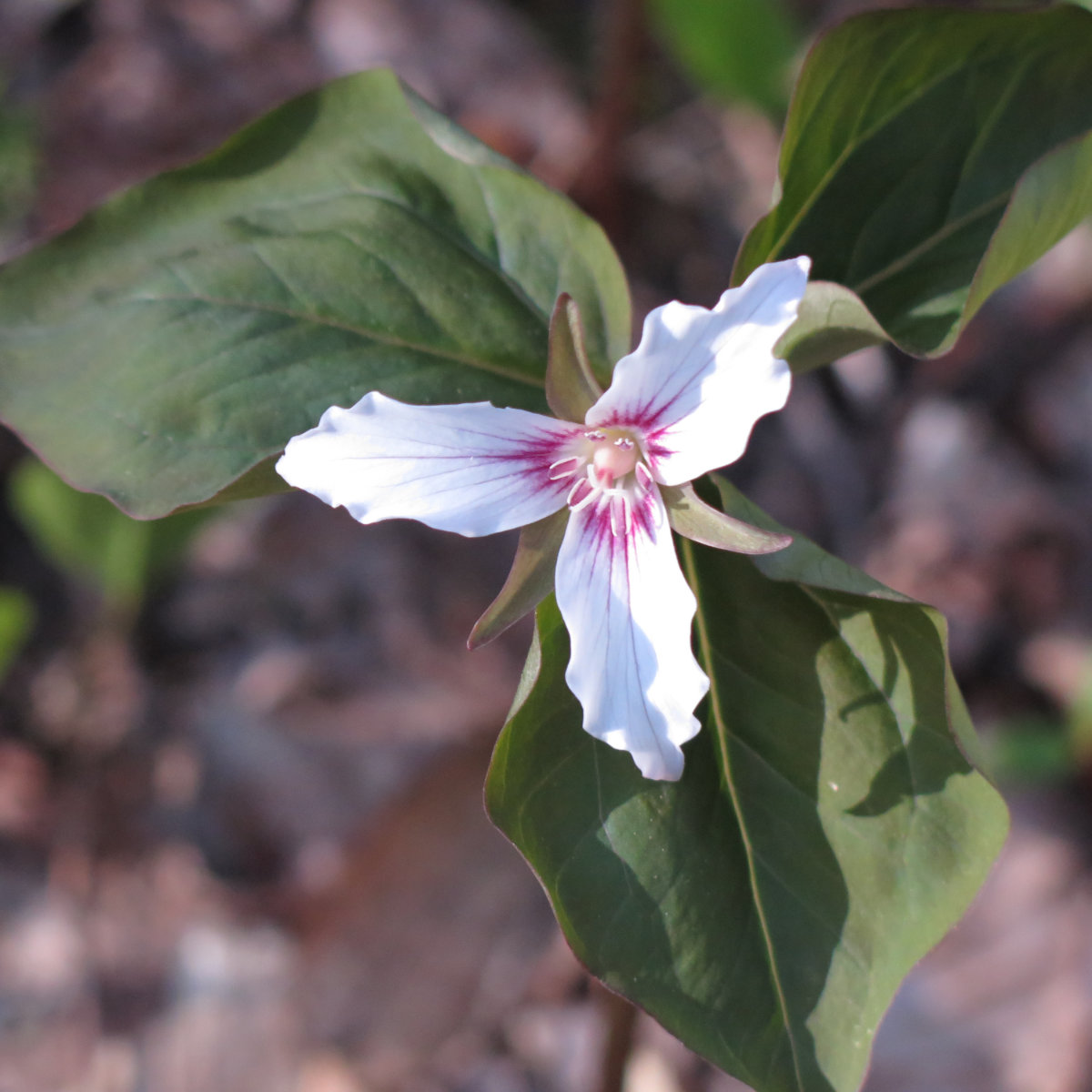 Many regard Tecumseh as one of the "easy" 4,000 footers. There's no route finding. There's no scrambling. The water crossings are almost entirely trivial, and never even "moderate." The trail is mainly smooth, when it's not stone steps, and there were a lot of those. There is some minor rock-hopping, but it's minor. The upper half does feature some strenuous uphill hiking, but it's comparable to what you'd find on Mt Monadnock, except perhaps a little longer and without Monadnock's scrambling.
Nuts and Bolts: Finding the trailhead is easy. Take 93 north until the Route 49 exit. Follow 49 toward Waterville Valley, and when you see the sign (it's huge) for the ski area, turn into the driveway. Park in Lot 1 if at all possible. The trailhead is opposite to the parking lot. It's not marked by much other than a signpost, so keep your eyes peeled.
If you enjoy reading these posts, consider subscribing. Your email will only be used to alert you of new posts — typically 1-2 times per week. I will not use or share your email for any other purpose without your express permission.