Mt Kearsarge, Wilmot, NH. 2018-30-05. (Wednesday)
Via Barlow and Winslow trails. 
Approx 3 miles roundtrip on trail, 3 hours. 
70 dF. Sunny, with a light wind at the summit. 
It was a great day for a hike. With plans to bag more peaks in the Whites in the near future, I didn't want something strenuous, but I did want to take in a short mountain. Something a lot of people would appreciate reading about, and maybe strike out on their own. Kearsarge is going to be just one of many to fit that bill. Maybe my readers will appreciate a little 411 and a couple photos here and there.
The way going is reasonable for anyone in even decent shape — and I'm not talking about any measure of "I go to the gym 3 times weekly" shape. If you can keep up with young children playing in the backyard, you're going to do fine here. Easy to follow with abundant blazes, and the trail alternates "green tunnel" passage with points where you're stuck deciding whether to take in the vista, or press onward to the summit. Trust me, press onward. It just gets better.
At the top, you have a fire tower, plus a cell site. All around, you can take in breathtaking views in all directions. On a clear day, expect to see deep into Vermont, up to the White Mountains, and south to Monadnock. There are a couple picnic benches, too.
Heading back down isn't perfectly easy on the knees, but compared to most hikes in the Whites (OK, pretty much all of them) it's easy. Footing is great. 10/10, would do again.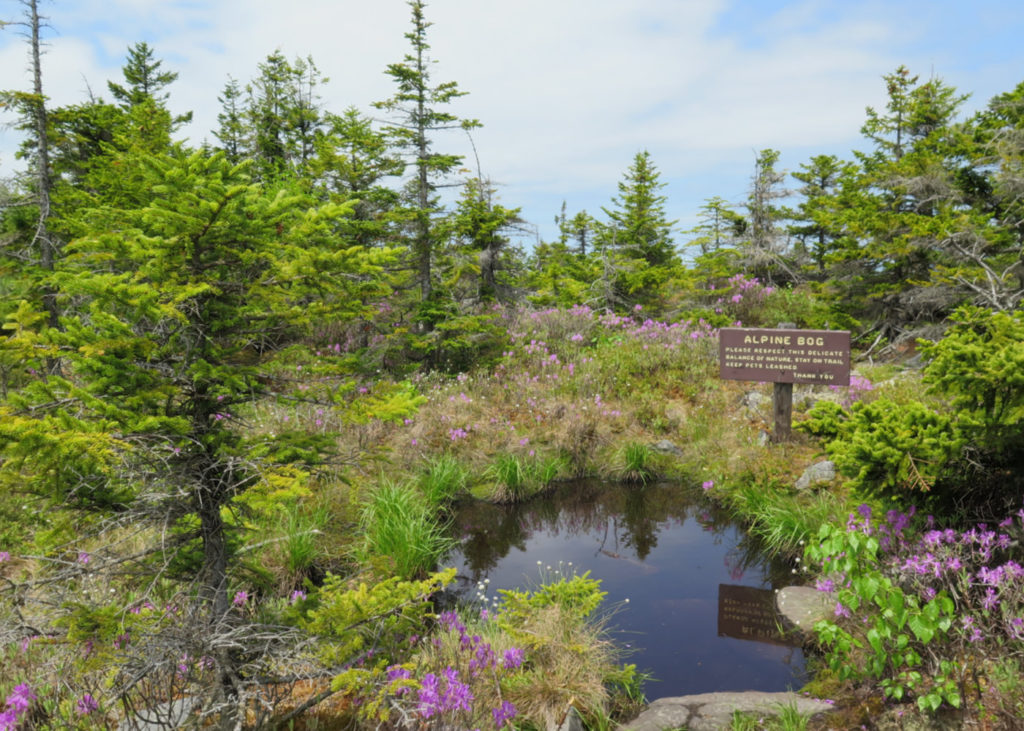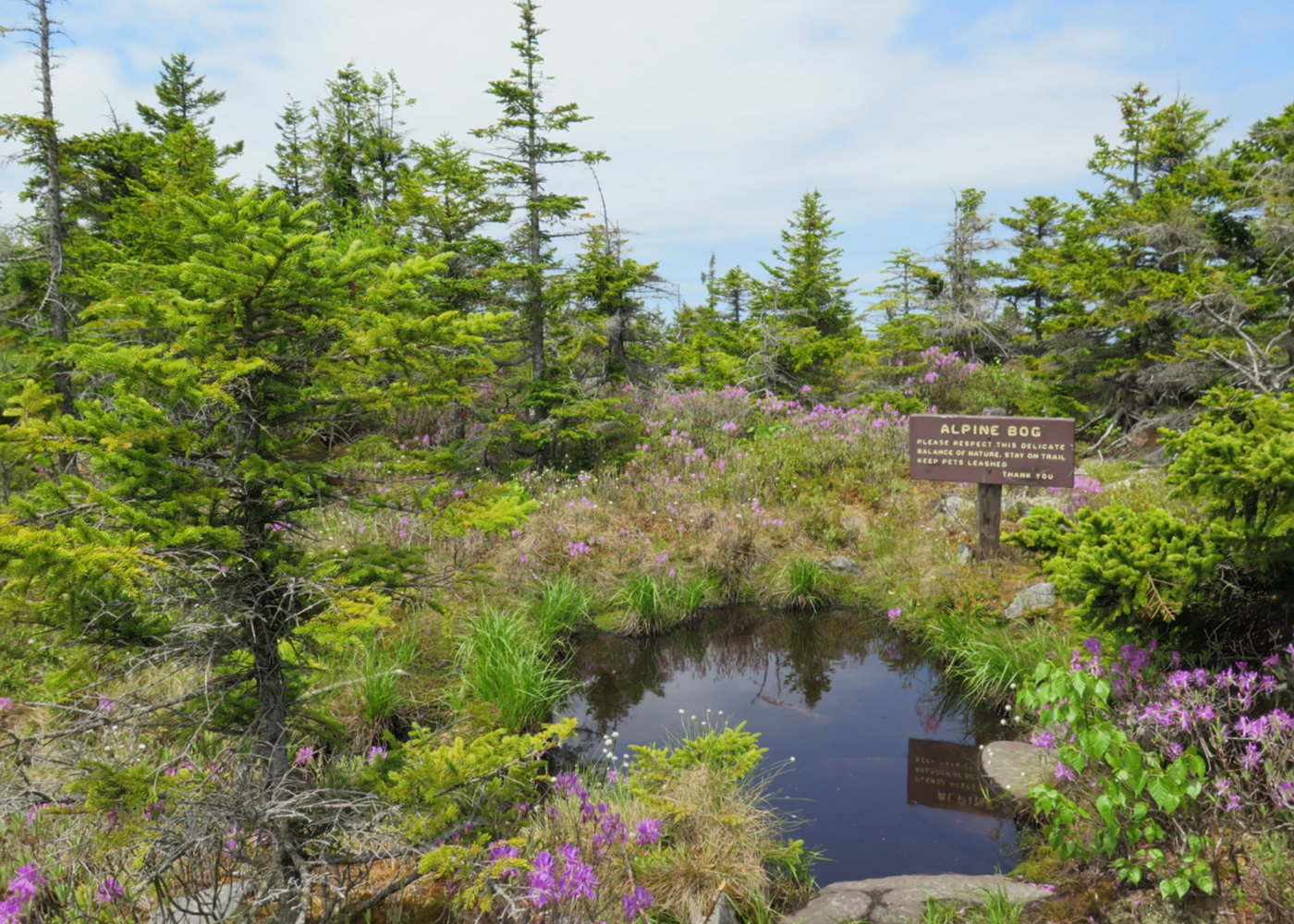 Alpine bog just below the summit. Picture perfect!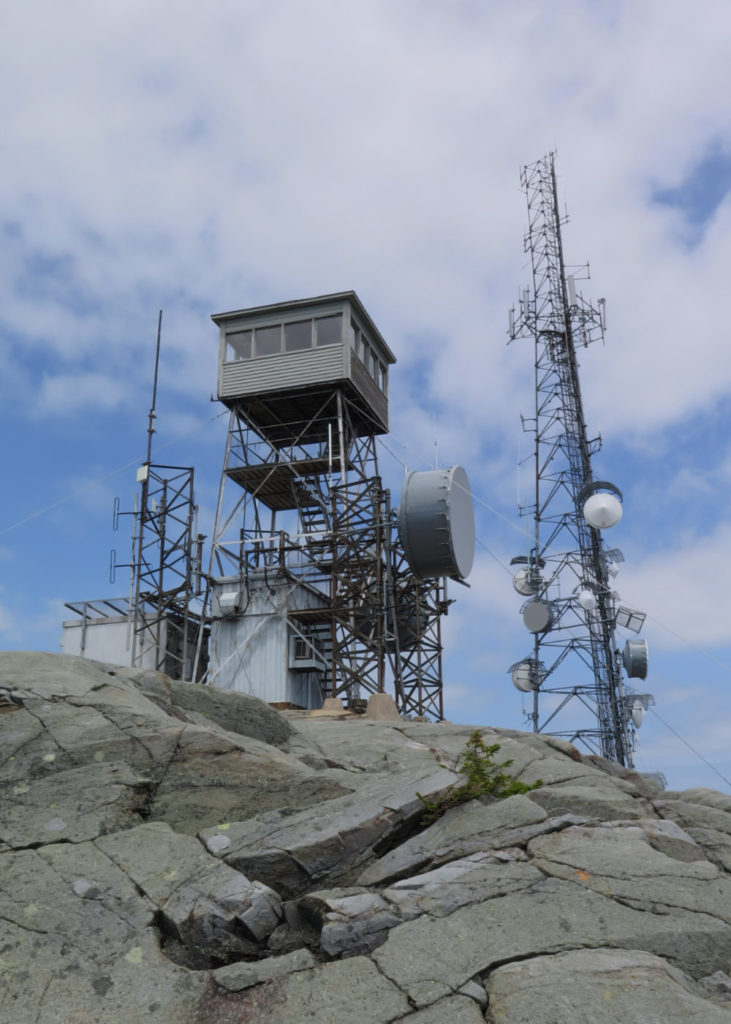 Fire and cell tower at the very top. 
If you enjoy reading these posts, consider subscribing. Your email will only be used to alert you of new posts — typically 1-2 times per week. I will not use or share your email for any other purpose without your express permission.