Legendary views from legendary ledges!
Welch Mountain, 2,605 ft; Dickey Mountain, 2,734 feet. Thornton/Waterville Valley, NH. 2018-10-25. Via Welch-Dickey Loop Trail. Approx. 4.4 miles. 
29 degrees, light breeze. Cloudy with a descending ceiling. Occasional light glaze of ice on the trail.
It's a classic. An easy loop that's admired by so many. And when you're in the thick of it, you know why. There's nothing hard about this 4 mile loop. It starts at about 1,000 feet. It never reaches to even nearly 3,000 feet. The terrain is, for the most part, not very challenging at all. And yet, for all that, you get views that you'd expect from a harder peak.
I made a late start, and the weather was cloudy, getting cloudier. On paper, this was a far from auspicious start. It didn't matter. The approach was gentle, hardly betraying what treasures laid in wait. Bearing right, to the counter-clockwise direction of the loop, the trail started to rise up. There had been a modest dusting of snow, which added a dimension to the landscape that was still green in many places, with red and golden yellow leaves still hanging on. It was the best of shoulder season hiking.
Arriving at the ledges, there was a sign warning about the fragile plant life. It's sheltered from the wind by tall trees, but footsteps would do untold harm. Stay clear! But that area also heralded the first of the magnificent views that Welch Dickey is known for.
More hiking, more ledges. It seemed like ten minutes wouldn't have the chance to go by without coming on yet another ledge, yet another view. Sandwich Mountain, Jenning's Peak, the Tripyramids. The clouds were descending fast (and distant peaks were already being obscured) but for now, I still had the near-distant view.
Then, Welch Mountain summit. It's got great views, but probably none so good as Dickey Mountain, across a very short col. I couldn't help but compare it to the cols I'd crossed when I did the 67. Getting to Dickey took no time, and there, I had an even more panoramic view. The clouds were low enough that the higher summits were completely hidden, but that didn't matter.
Heading down, there was a brief section of downward sloping ledge. A thin sheen of ice coated the way forward, so after bare-booting the past few months, it was time again to break out the micro-spikes. With footing assured, swift headway was made, and after some easy trail mileage, I returned to the trailhead.
It was a great day out, on a trail I can't wait to return to.
Nuts and Bolts: The loop is best done counter clockwise. The ledges are such that taking them uphill is safer than going down. Not that it can't be done by an experienced hiker, so use that as a guide, but if in doubt, go with the safer option.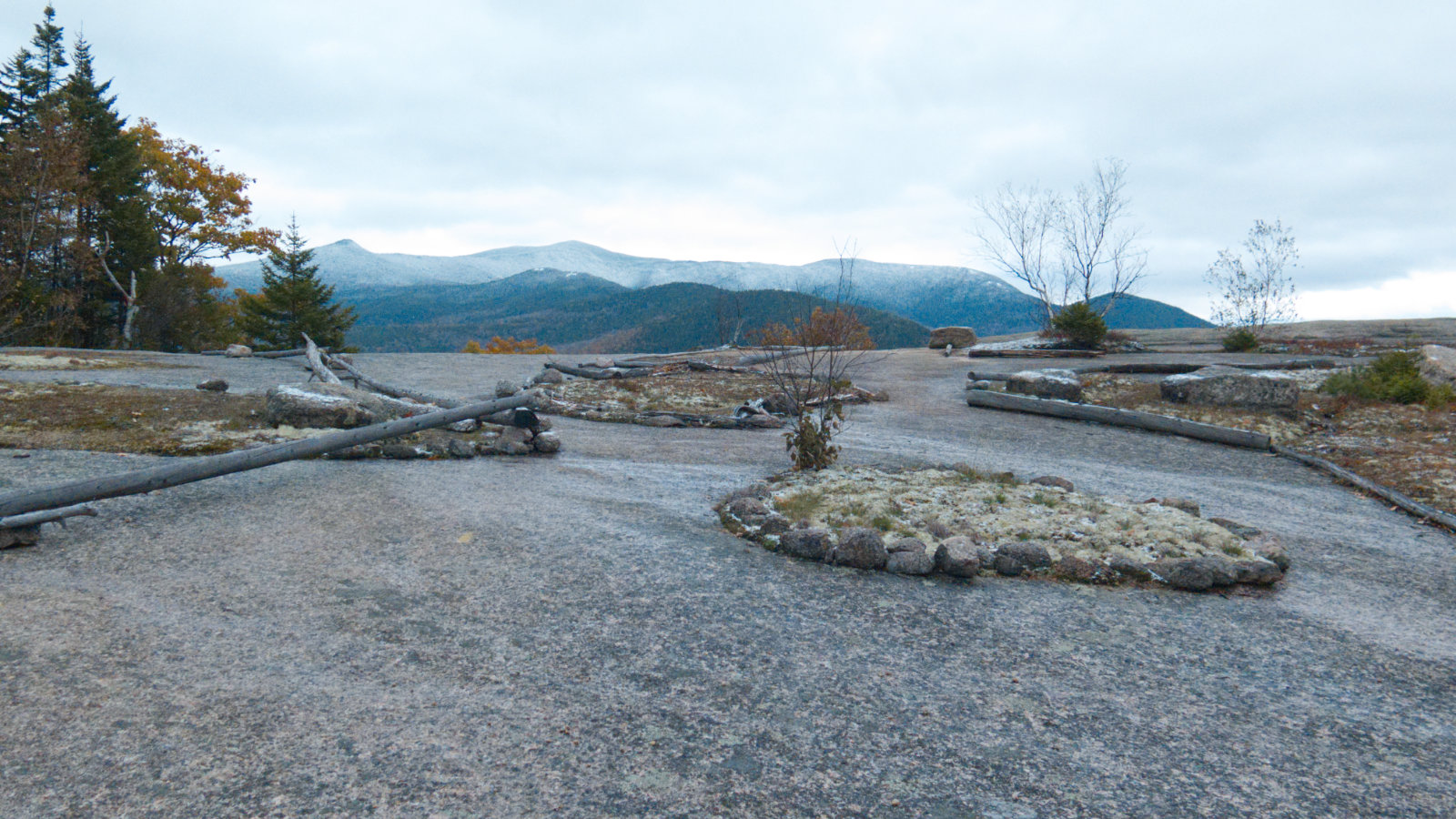 Fragile plant life. Watch out!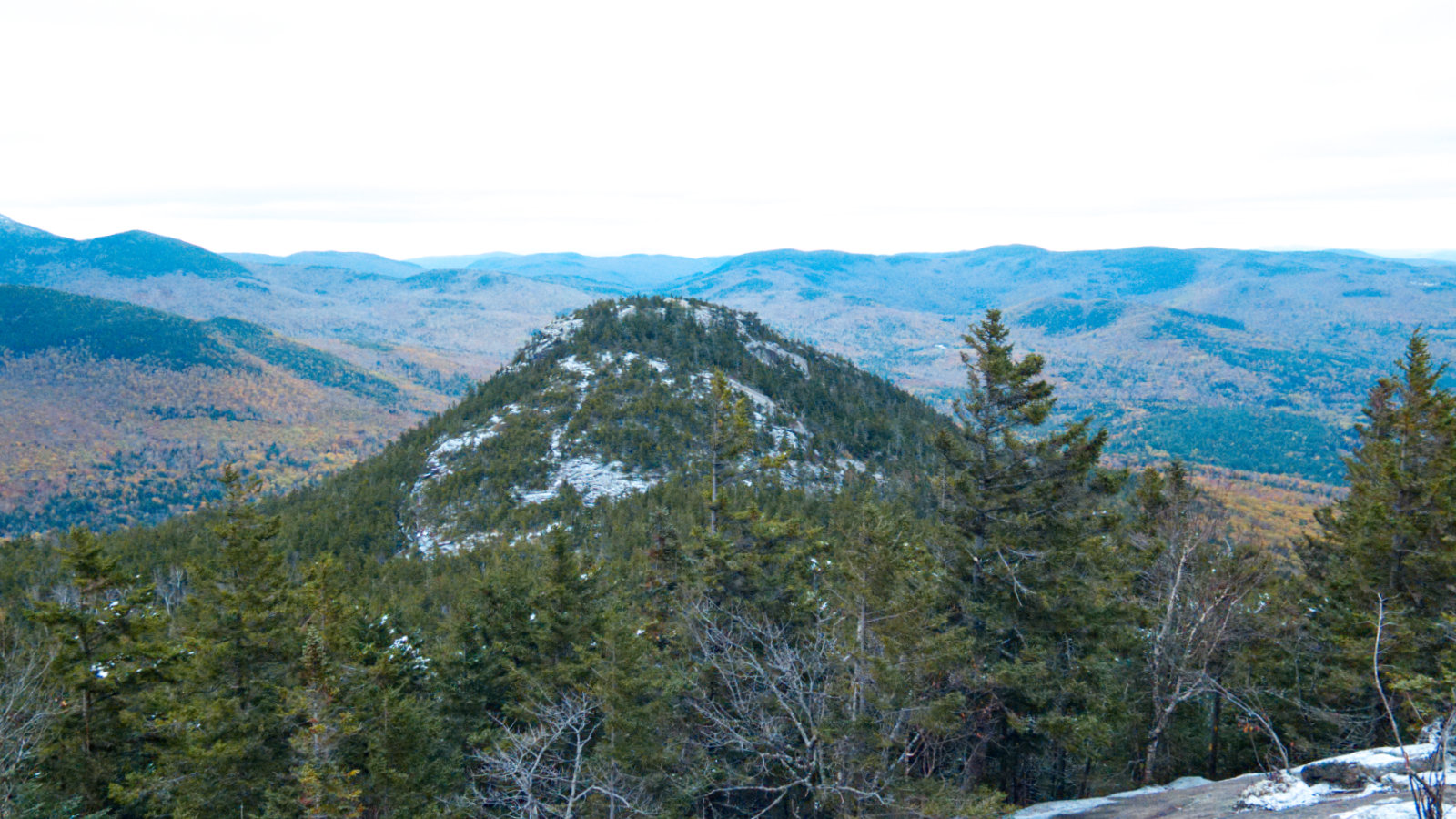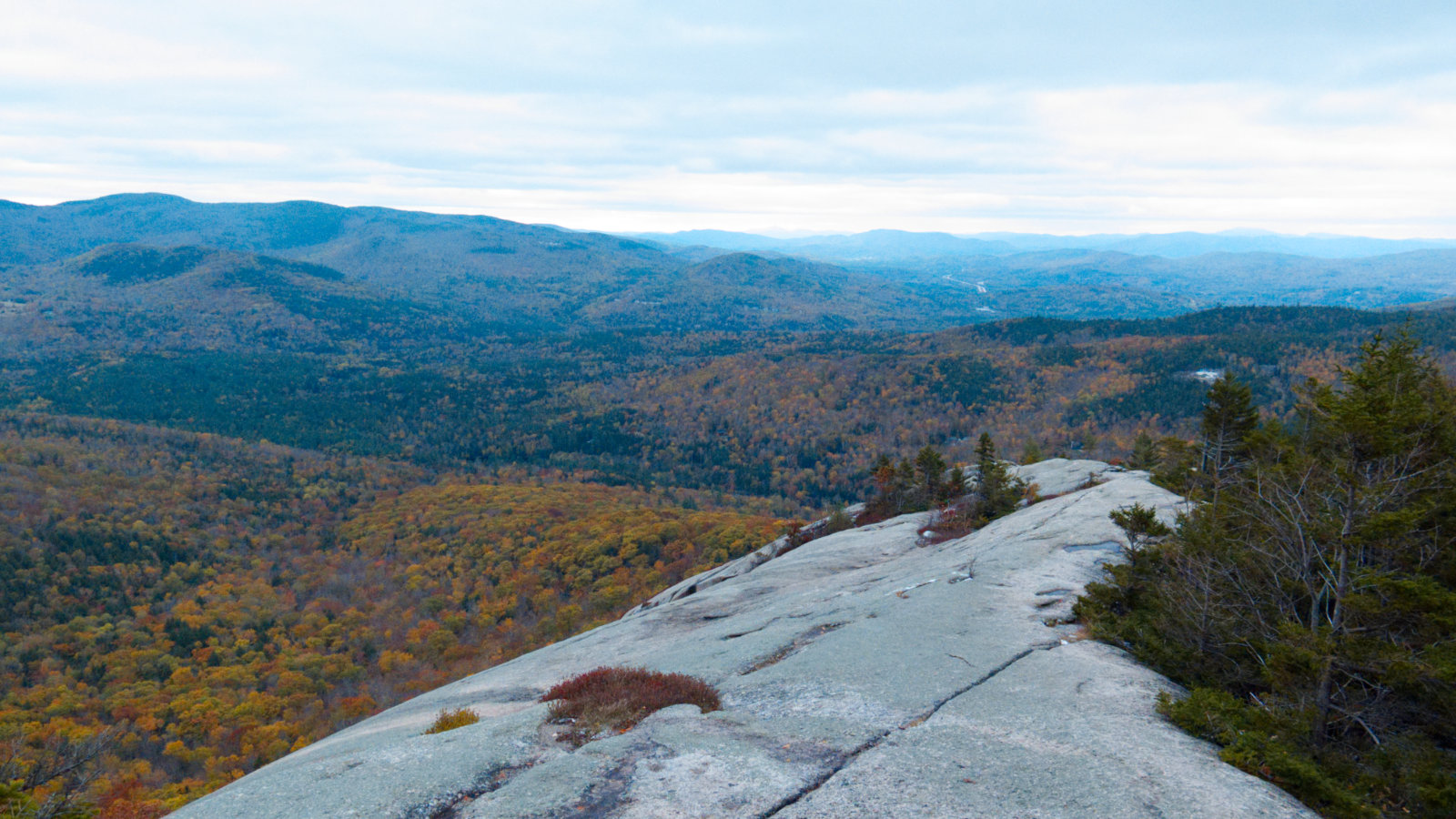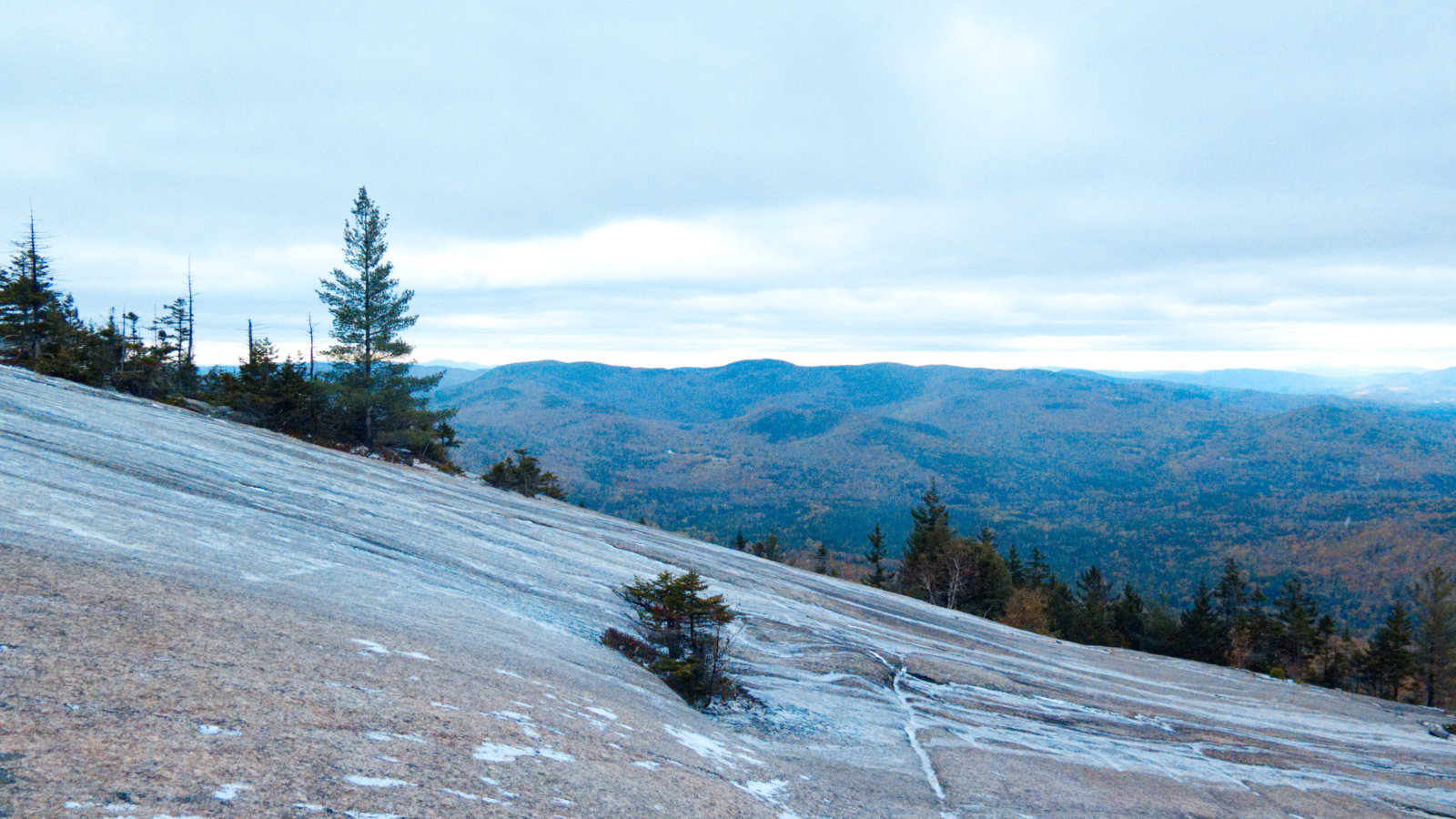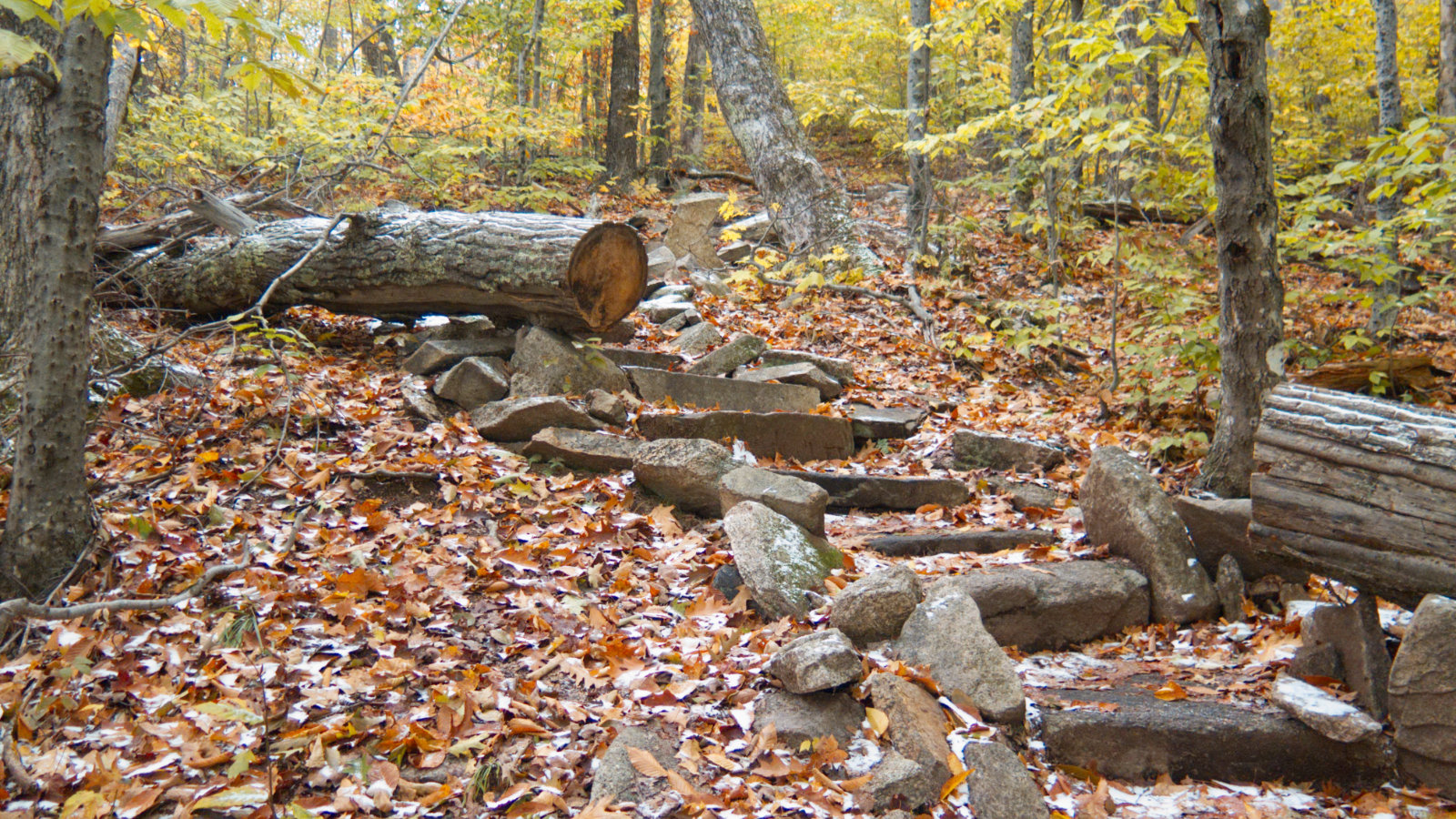 If you enjoy reading these posts, consider subscribing. Your email will only be used to alert you of new posts — typically 1-2 times per week. I will not use or share your email for any other purpose without your express permission.