What a view! 
Jennings Peak, Waterville Valley NH. 2018-11-08. (Thursday)
Jennings Peak, 3,440 feet. Via Sandwich Mountain Trail, Drake's Brook Trail.. Approx 5.5 miles, 4 1/4 hours. 
40-45 dF. Sunny, then Overcast. Negligible wind. 
This one goes head to head with Welch Dickey. The only reason the other will win is because W-D is lower, and hence, more accessible. Fair enough. But this one isn't that tough. Only a modestly greater amount of effort is necessary.
Jennings does, to be fair, fire a shot across your bow if there's been rain in the recent past. Within about 15 minutes of hiking, I was presented with a water crossing that reminded me of the "best" of the 48. And on that note, it's worth noting that the peak isn't that far from being a 4,000 footer — all of around two football fields separate it from that distinction. The trail wasn't without its challenges, either.
Starting out is easy enough. The trail is unremarkable for probably a mile or so. There's a thought provoking water crossing to deal with, and it'll get you both ways, so consider this when you plan your turn around times. Yes, it's not that far from the trailhead, but I don't recommend making that crossing by headlamp if you can avoid it. If the water is moving, it's going to be sketchy.
A fair section of Sandwich Mountain Trail is quite strenuous. By that, I mean that at times, you're making a lot of elevation gain at once (read "lots of up") and if not, then the trail is quite rocky, muddy, or some combination of the same, and you'll get bogged down. This is a trail to take on the uphill direction.
But for all that, you get stellar views along the way as you approach the summit. There are ledges where, on a somewhat clear day, you can see up to Mt Washington. Tripyramid will be well within sight on all but the cloudiest days.
On the way down, I took Drake's Brook Trail. It's marginally longer, but it felt a lot easier than Sandwich Mountain Trail. There's some amount of rock hopping near the top, but don't worry about it all that much.
Crossing Drake's Brook near the end, I found a way to wash the mud off my pants and shoes. Thankfully, my coolmax and wool sock ensemble did me well, and although my feet were wet, they didn't feel sodden. Not what I would have wanted on the way up, but it wasn't the end of the world, and even on the drive home, it didn't bother me at all.
I'd have liked to have snagged Sandwich Dome on the way, but poor timing kept me from that goal. Even so, I had a great day out. Jennings Peak has a lot of fine views, and even though it was somewhat crummy visibility, I could still see the lower slopes of Mt Washington, and many of the well known 4,000 footers in between. The trails were wonderful — they weren't always straightforward, but they were never a chore. And Jennings is lesser known, so the whole time, I felt like I had the mountain to myself. (There were a few cars in the parking area at the trailhead.) Places like Lafayette may have "nicer" views, but they get mobbed in all but the darkest weeks of the year. This is a gem that hides in plain sight. And for me, at least, it's an easier drive. Score!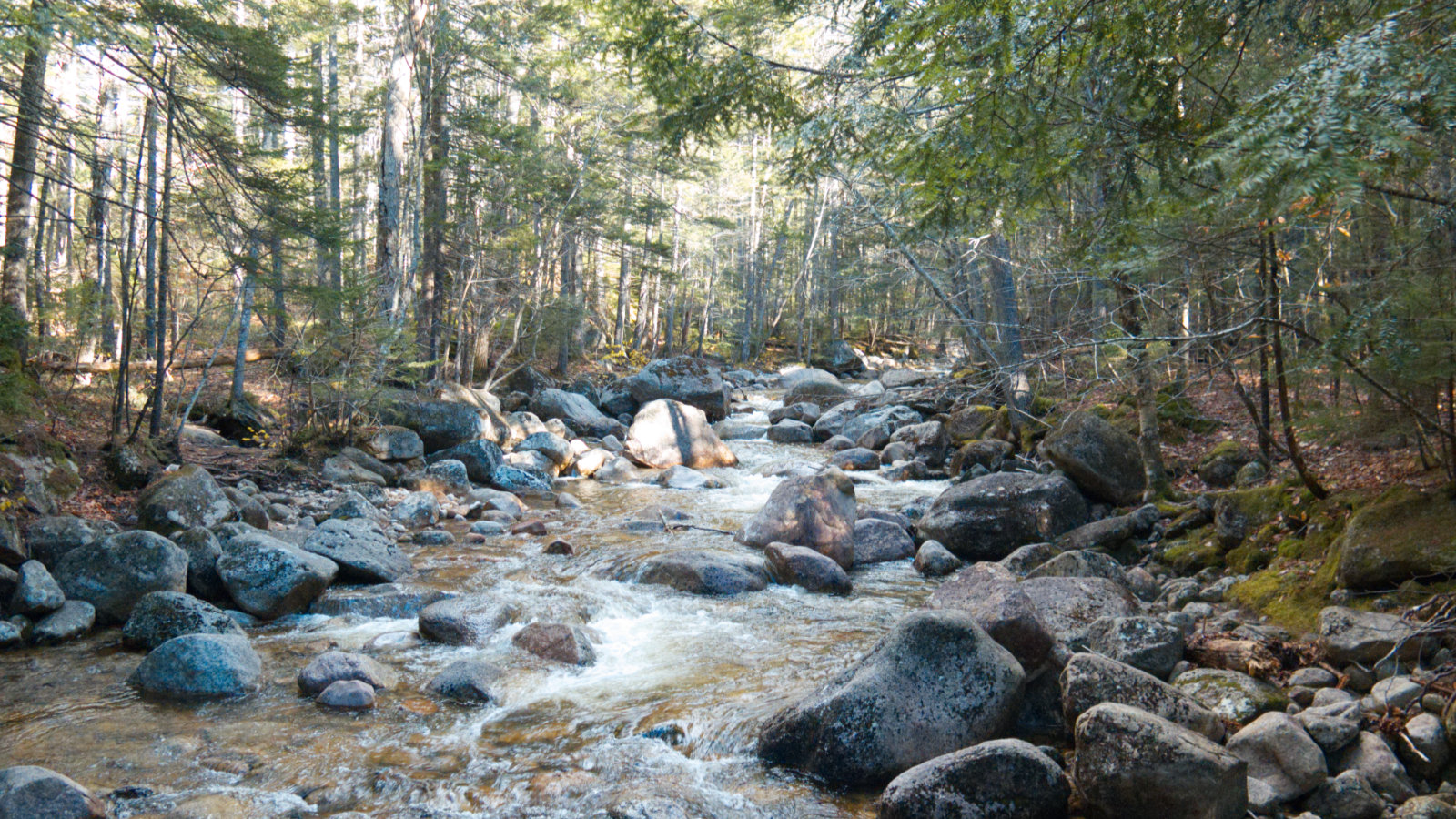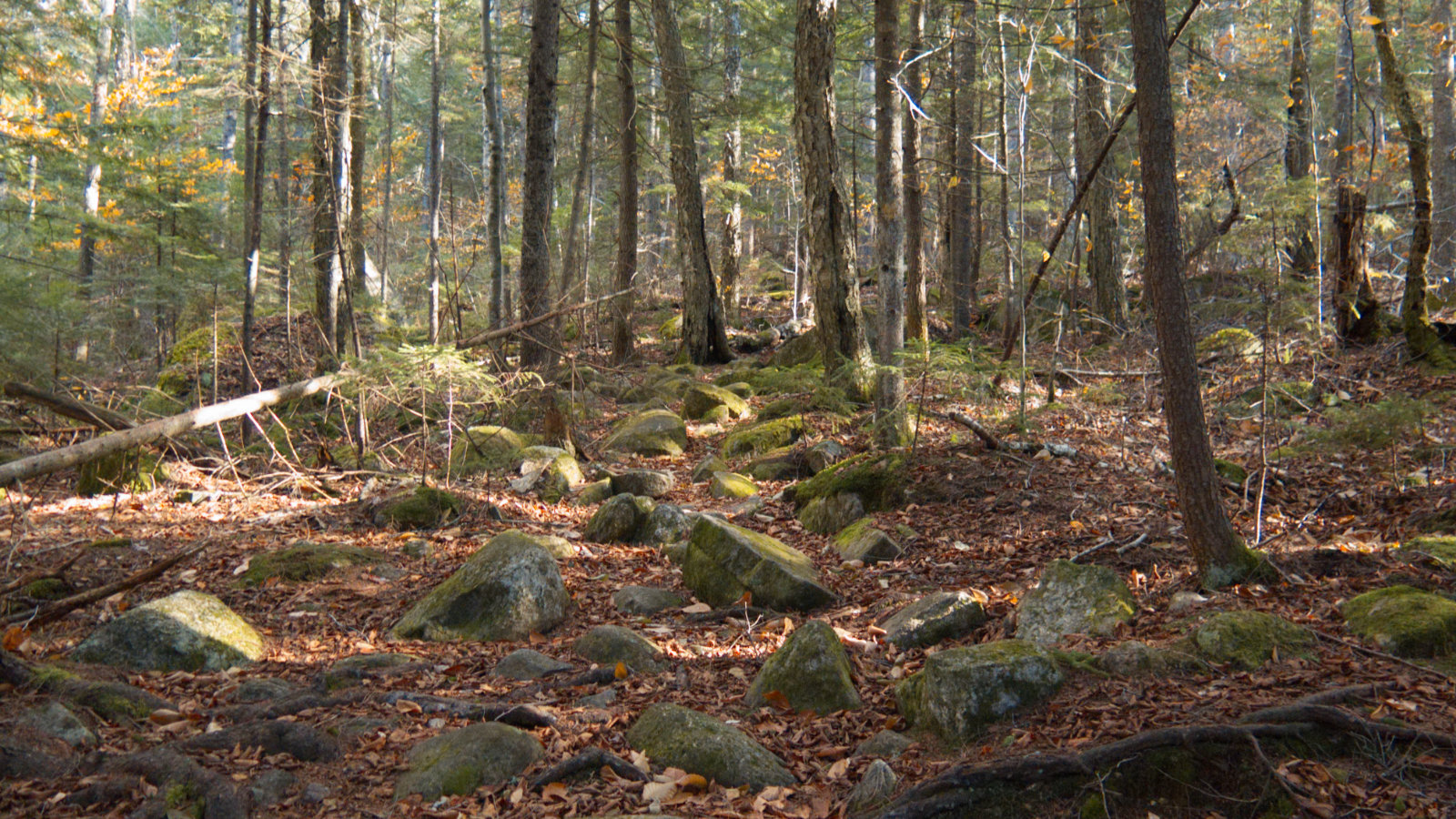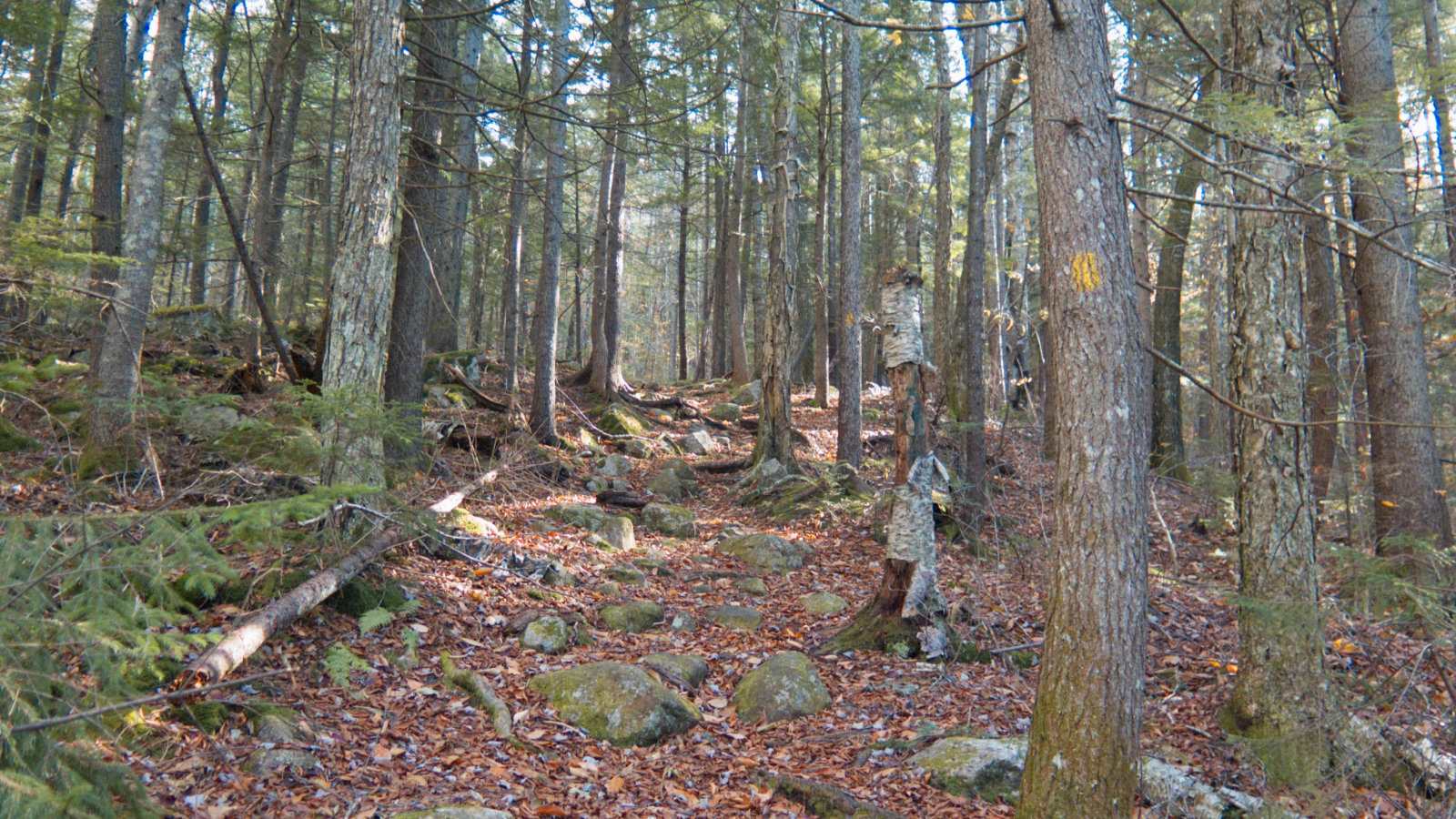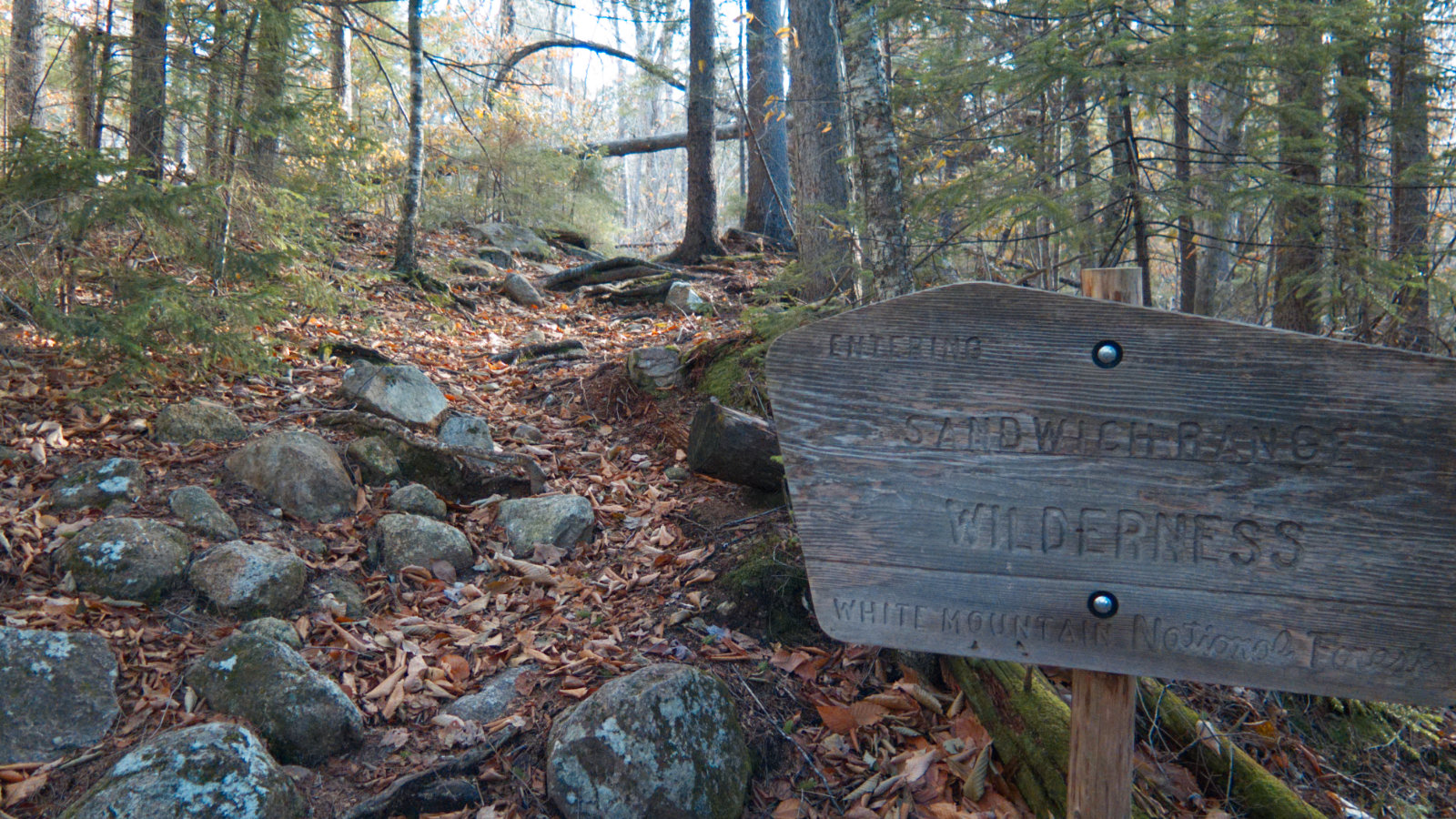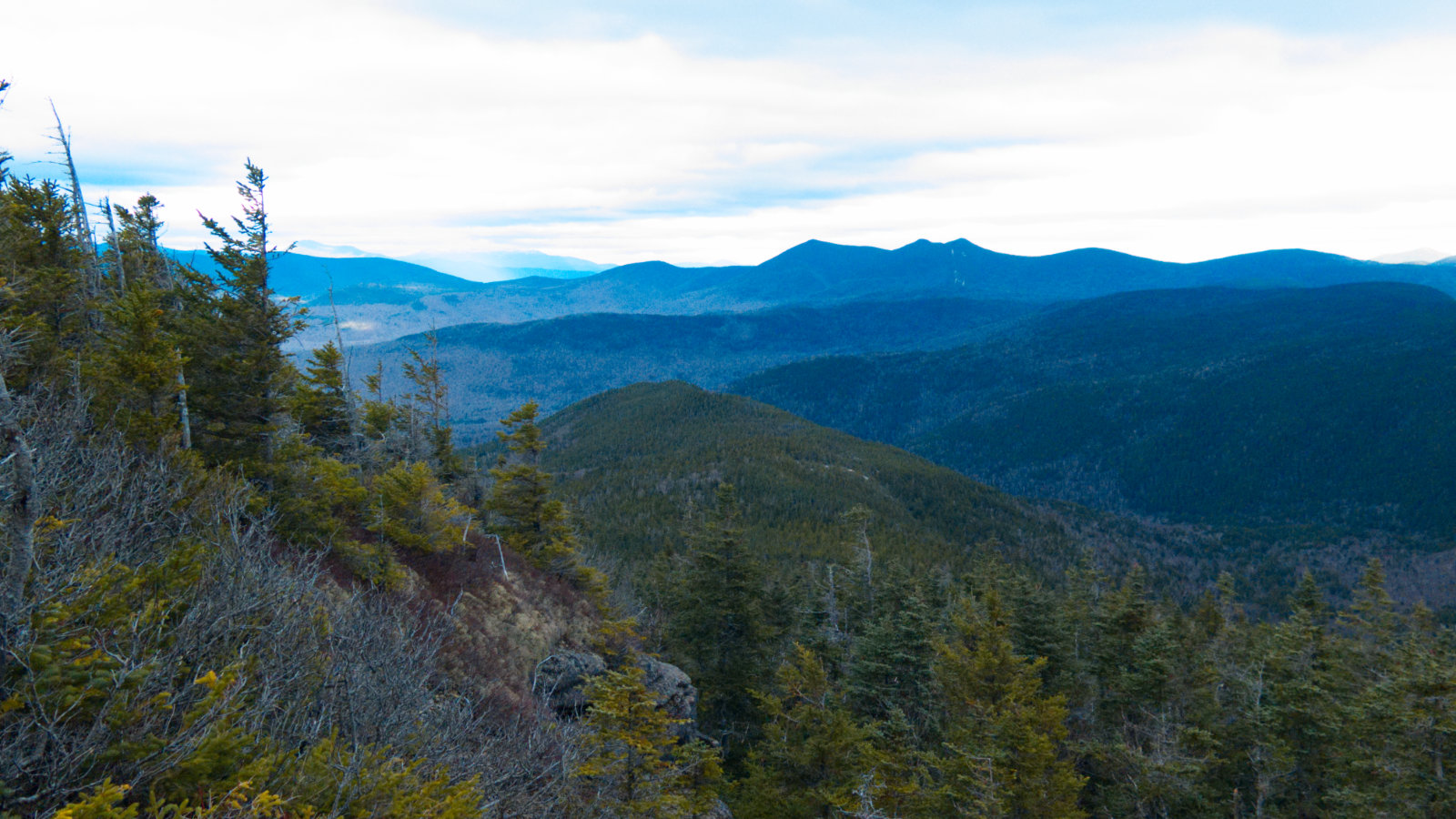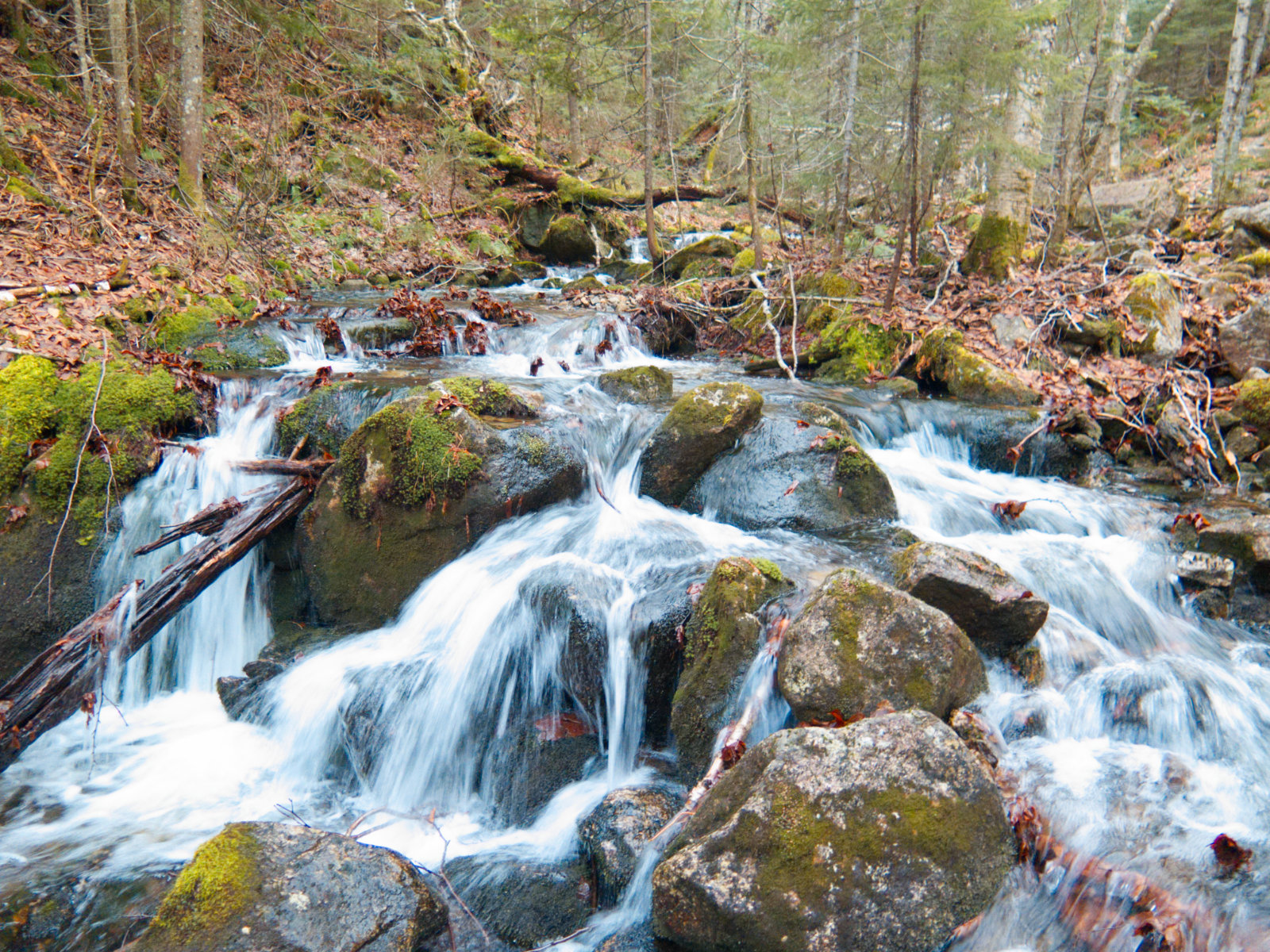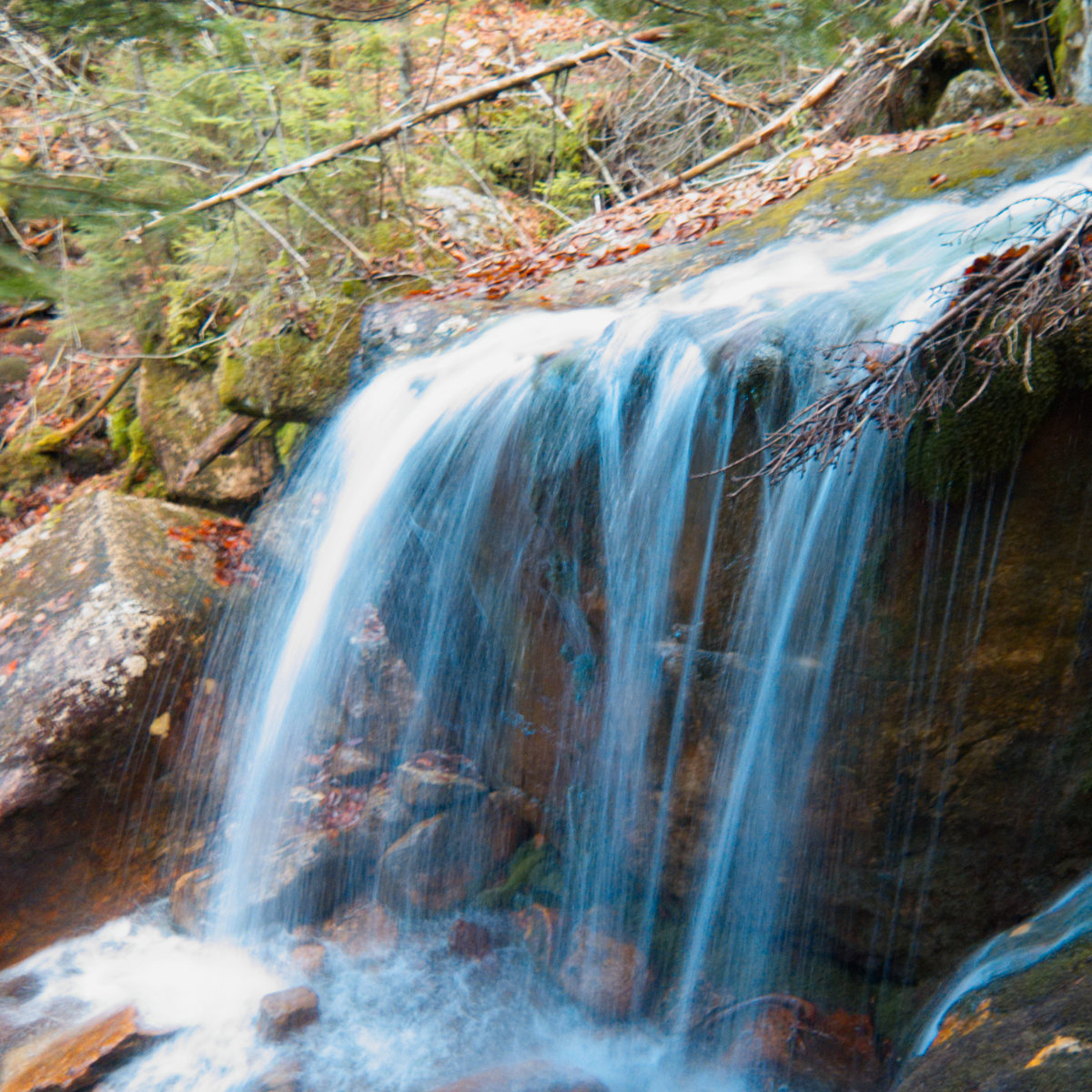 (Background music: "Late Nights" by Ketsa. https://freemusicarchive.org/music/Ketsa/Metamorphosis/)
If you enjoy reading these posts, consider subscribing. Your email will only be used to alert you of new posts — typically 1-2 times per week. I will not use or share your email for any other purpose without your express permission.