Two with a view!
Mt Cardigan, 3,155 ft; Firescrew Mountain, 3,040 feet. Cardigan State Park, Alexandria, NH. 2018-10-18. Via Manning Trail, Mowglis Trail, Clark Trail, Cathedral Forest (Holt-Clark Cutoff) Trail, Holt Trail. Approx. 5 miles. 
Trailhead: 1400. Firescrew Summit: 1540. Cardigan Summit: 1600. Car: 1745. 
Sunny, approx 20 MPH winds at summit, with moderate clouds. Essentially limitless visibility. A light dusting of snow, and in the shady bits, some light ice here and there. No need for traction… yet. 
This is the mountain everyone should have ticked off their list at some point. It's on the 52 with a view list (as are many other fine peaks) so that's as good an excuse as anyone needs, right? Right!
Down in the trees, it was a delightful autumn hike. Leaves turning, leaves littering the trail. Approaching tree line, trees thinning out, and ledgy rock taking over. Above tree line, wind. Wow, lots of wind today. Not particularly epic wind, but it was constant. And yet, the view was unimpeded to wherever I turned. Vermont, the Whites… I probably could have seen out to Maine if the curve of the earth didn't get in the way.
It's a nice, fun little mountain. The approach was fairly easy. As the trail pitched upward, a bit more strenuous. Nearer the top, some light scrambling. Overall, I enjoyed every bit of the enchantment that I found in the bigger peaks, without as committing of a drive, nor as long a day. The views were stellar, period. No doubt, in the summer, it will be crowded. But today, I had the mountain to myself. Bliss.
I'm going to let the pictures tell the rest of the story.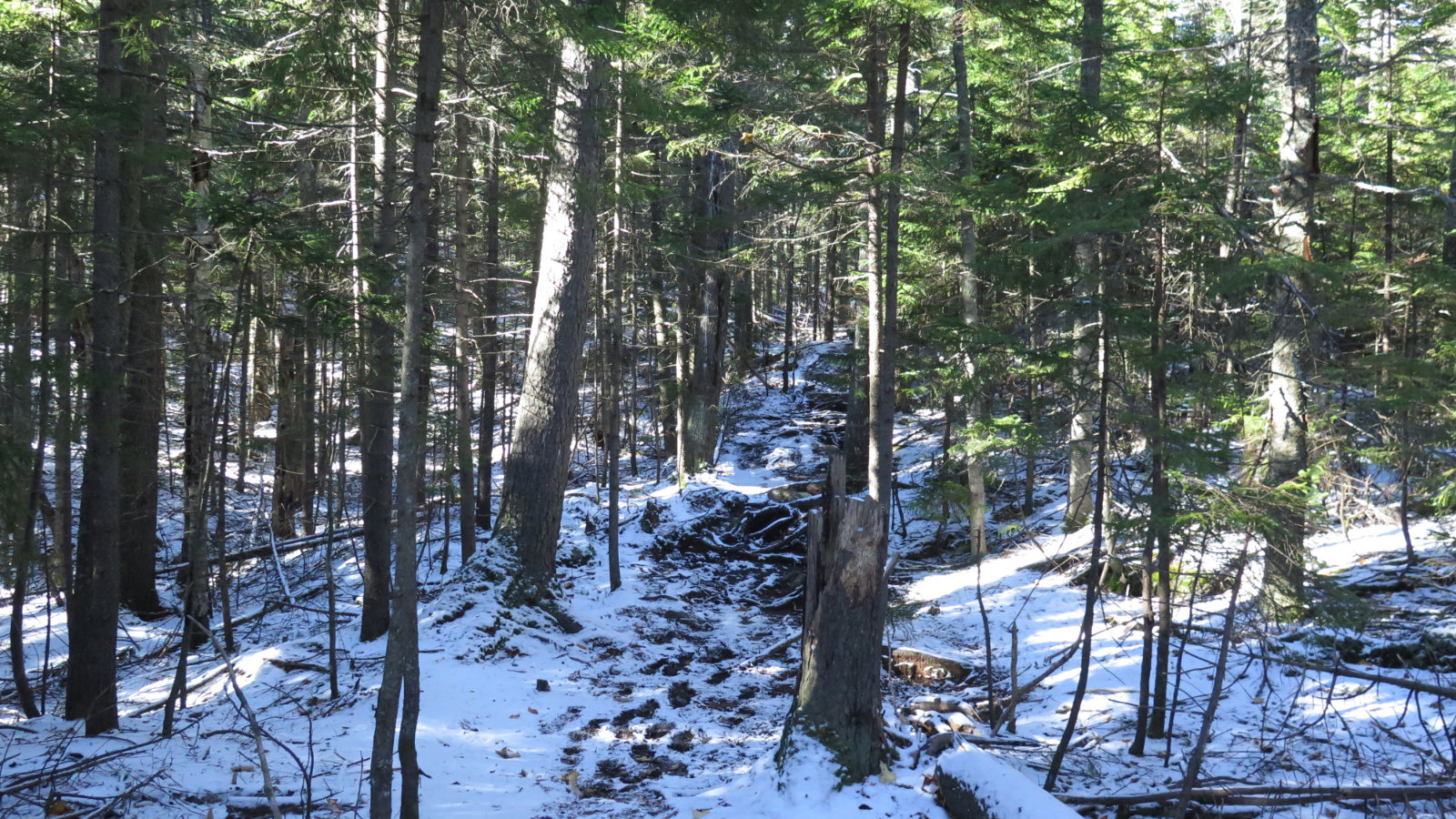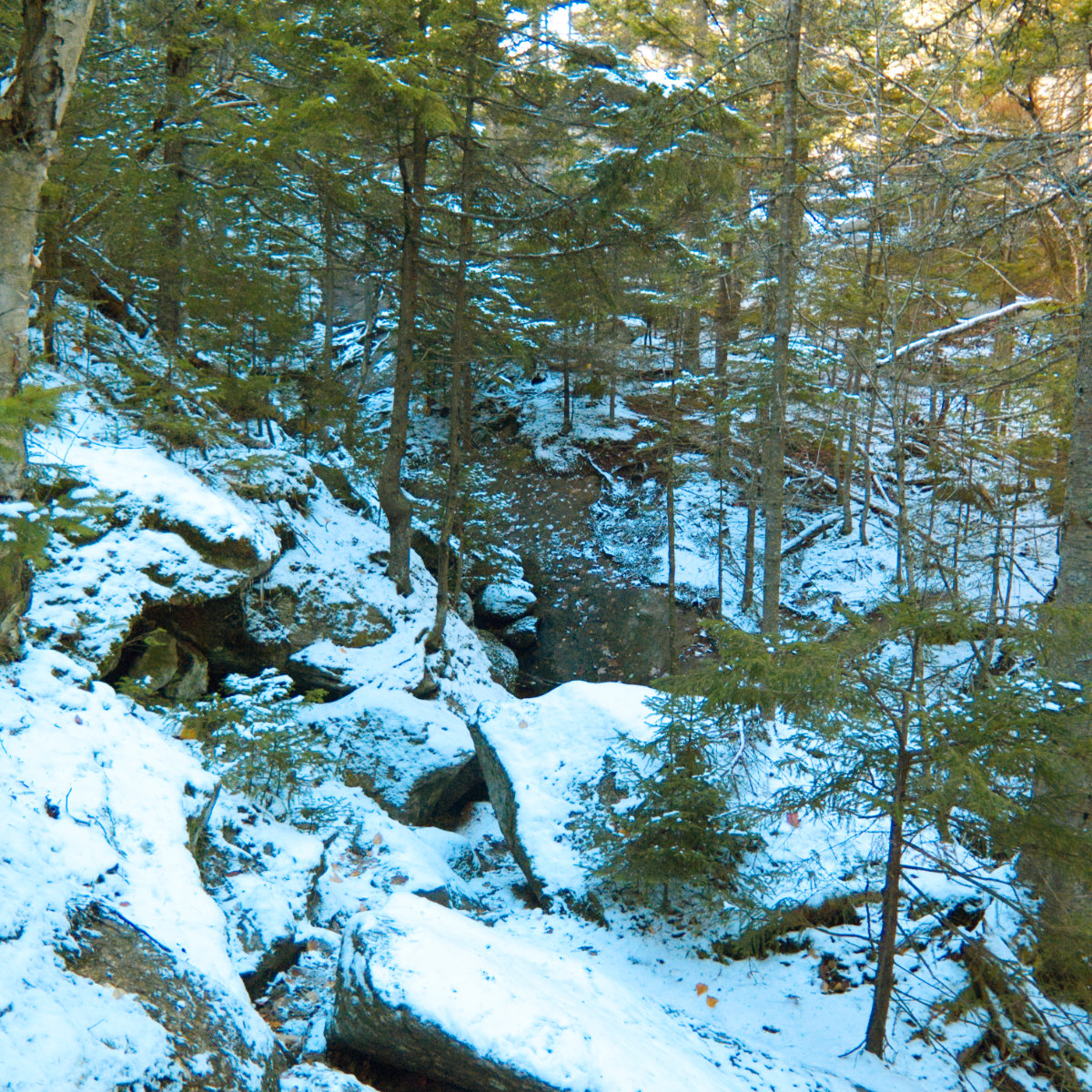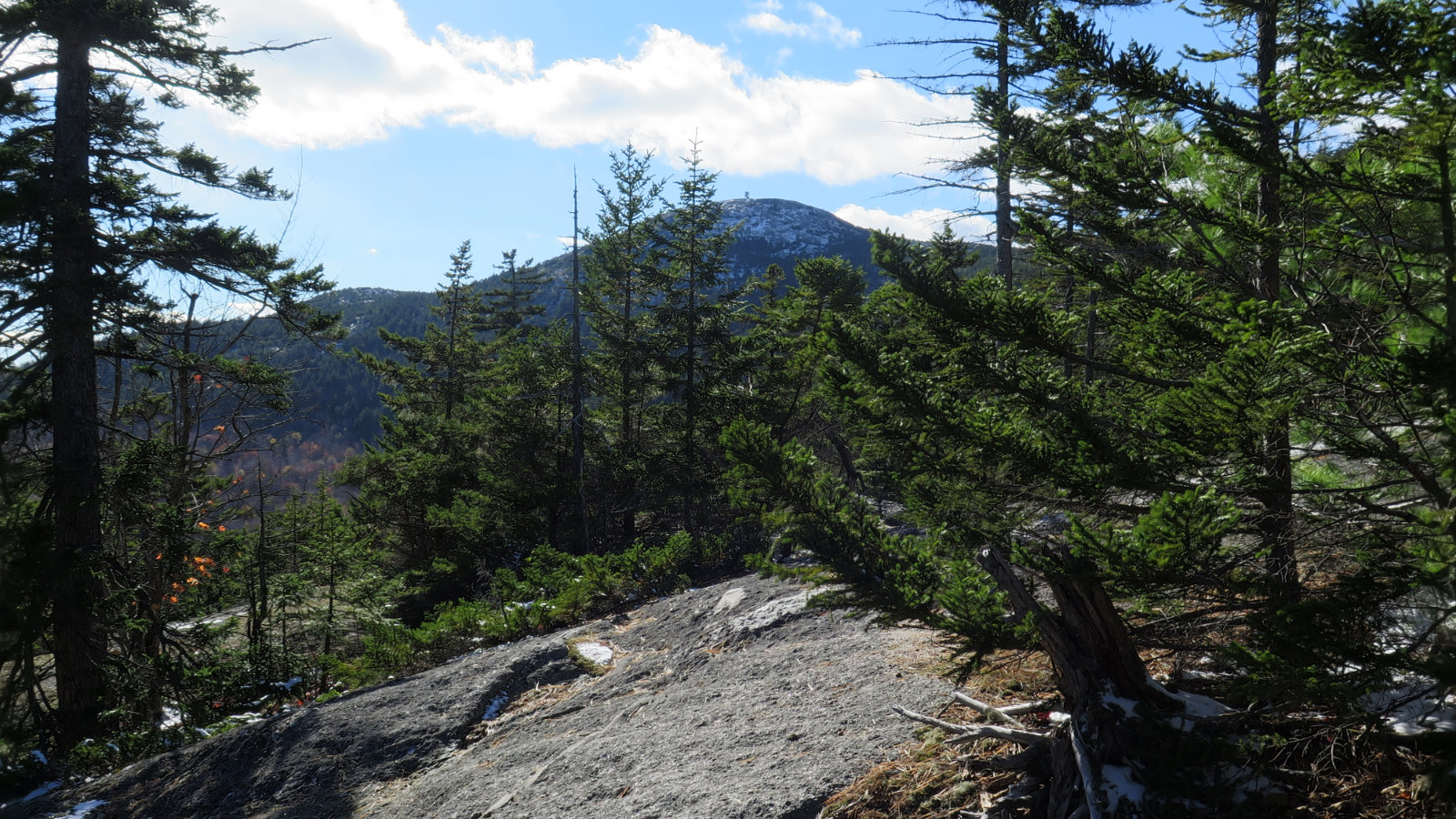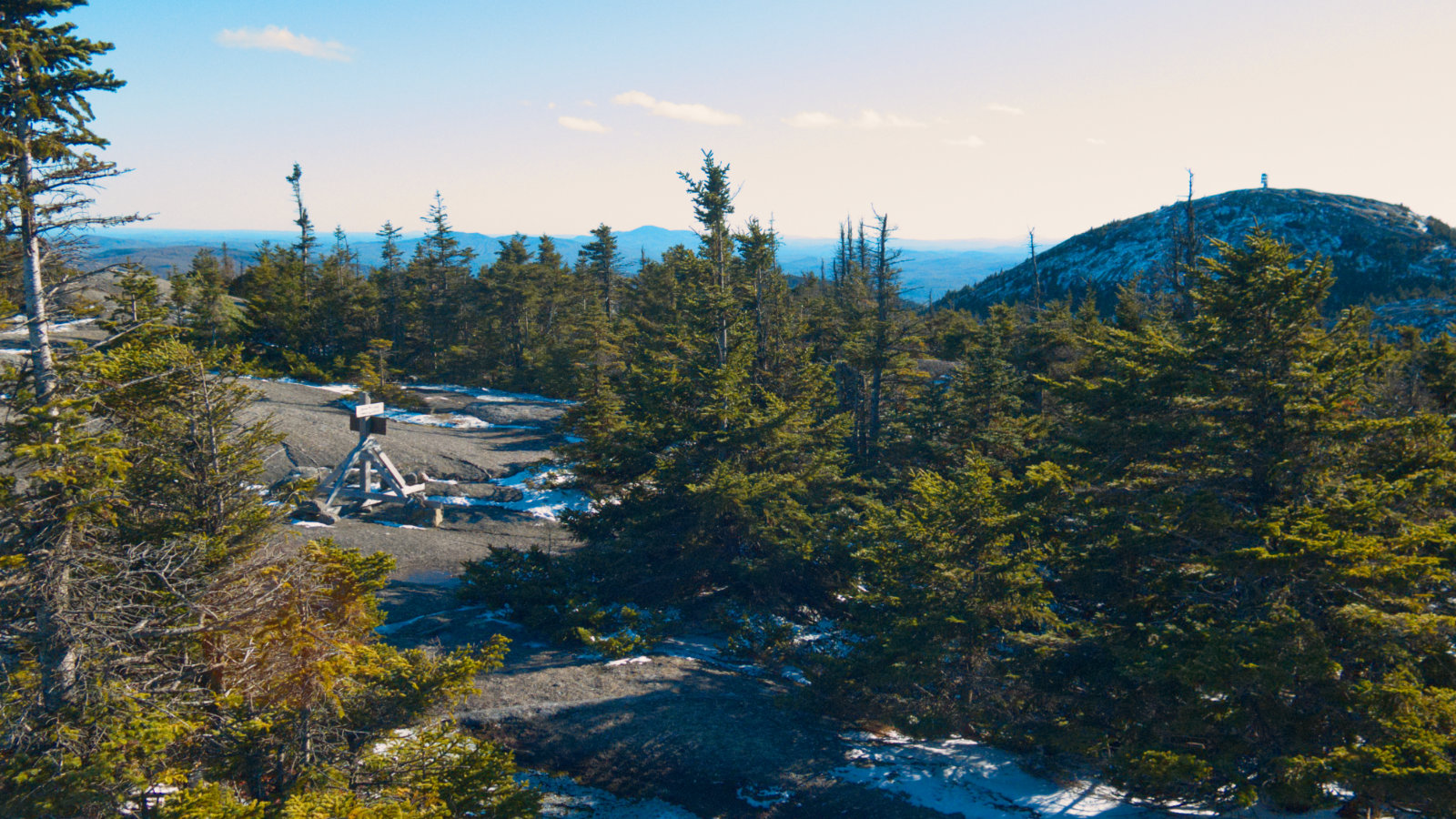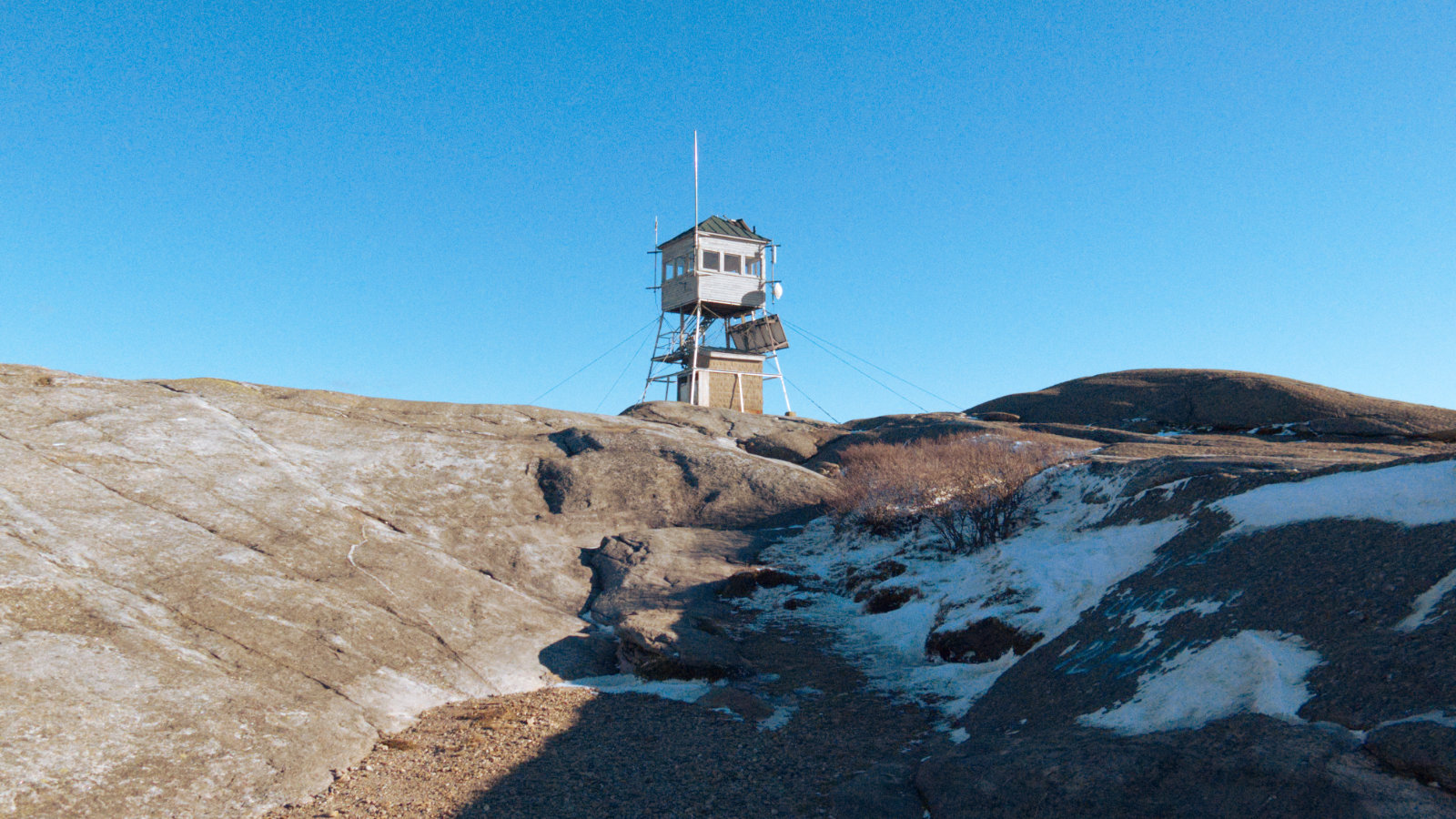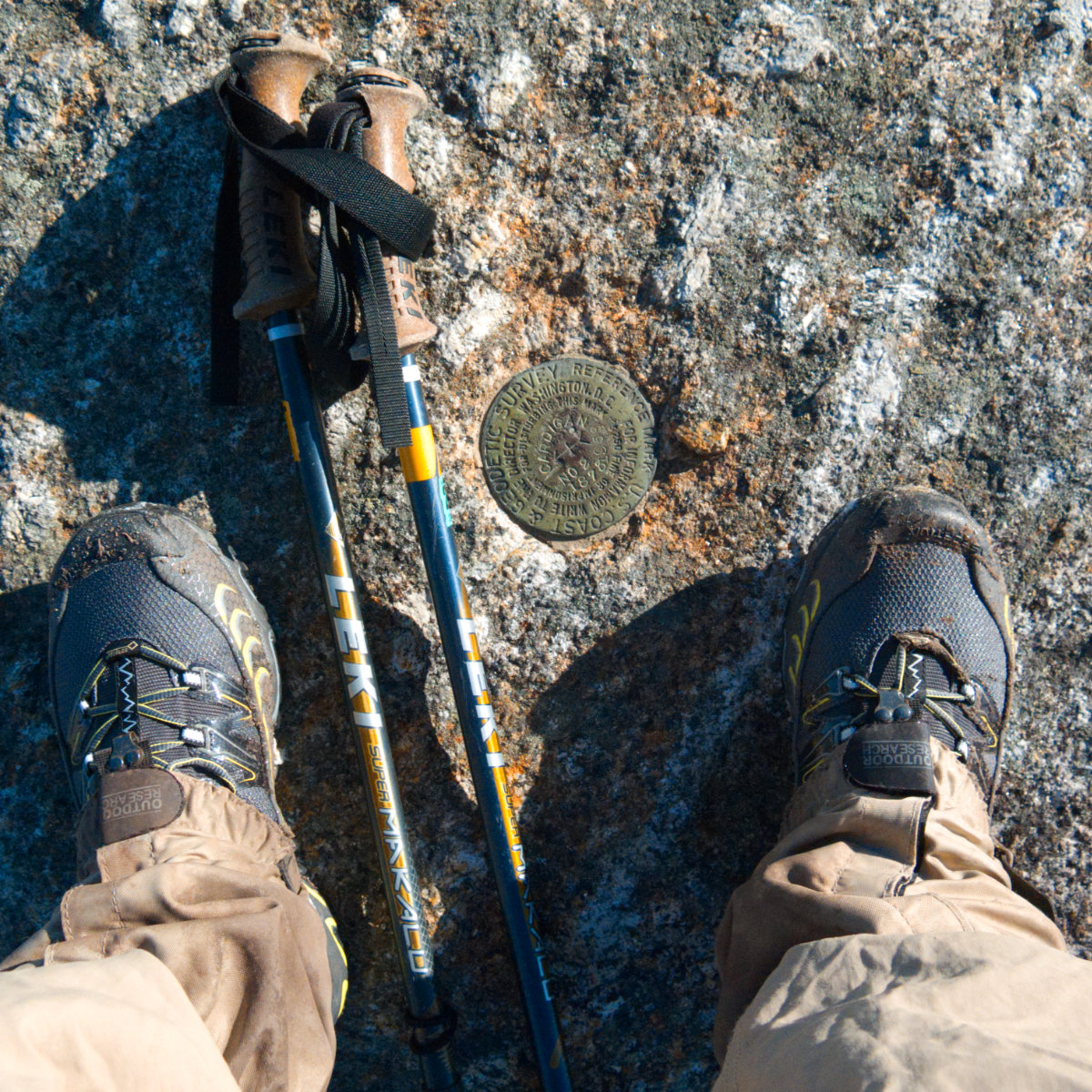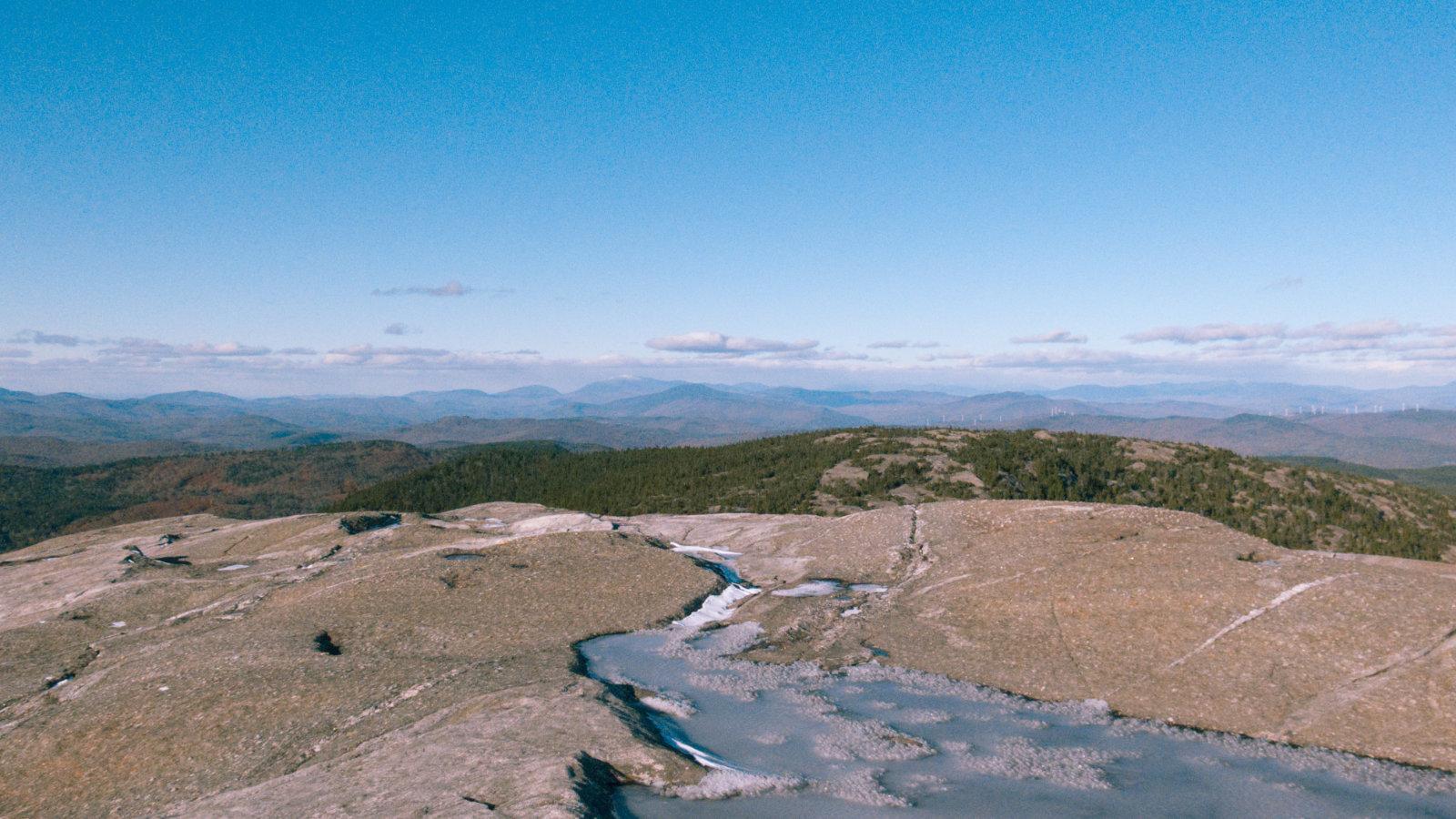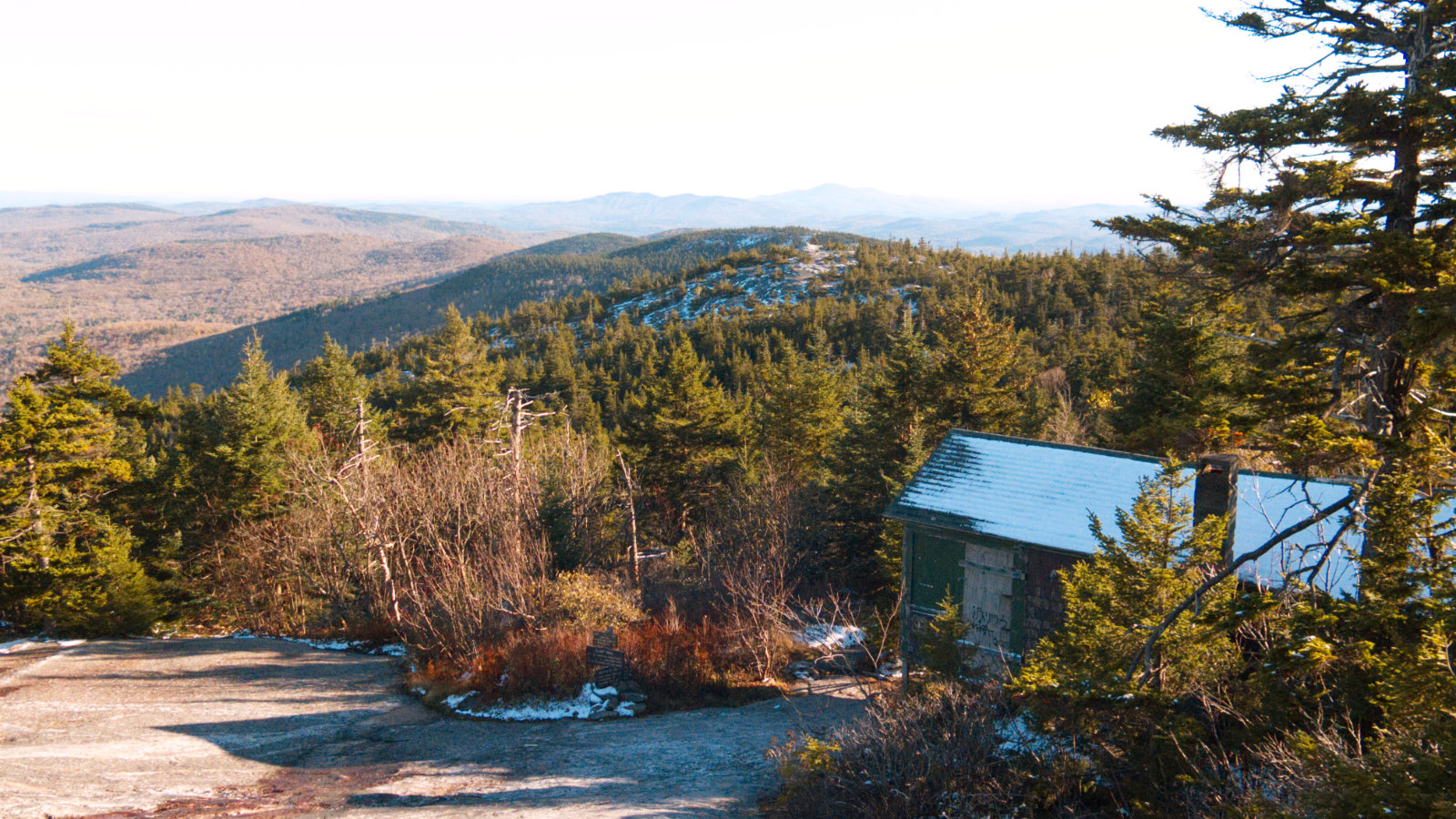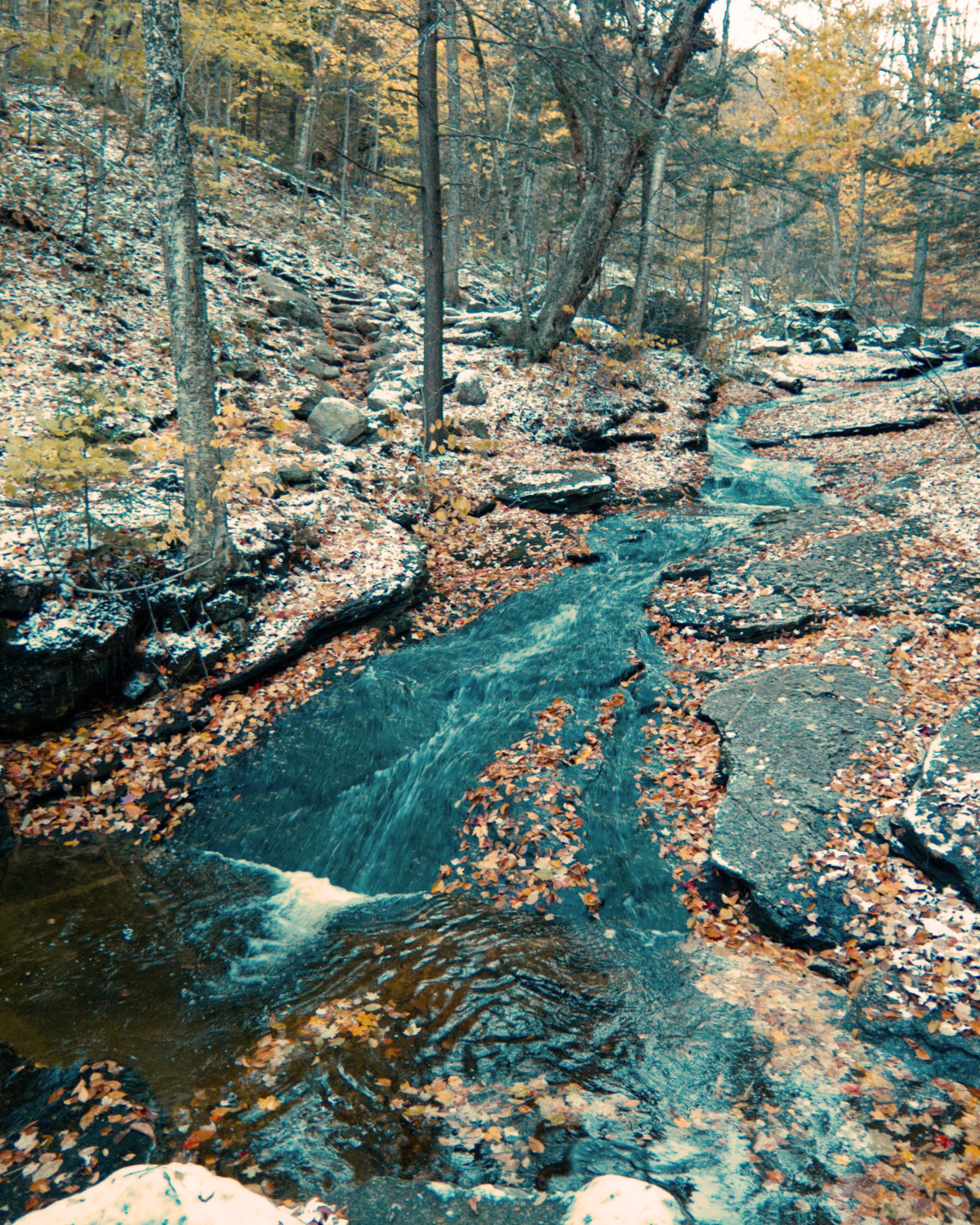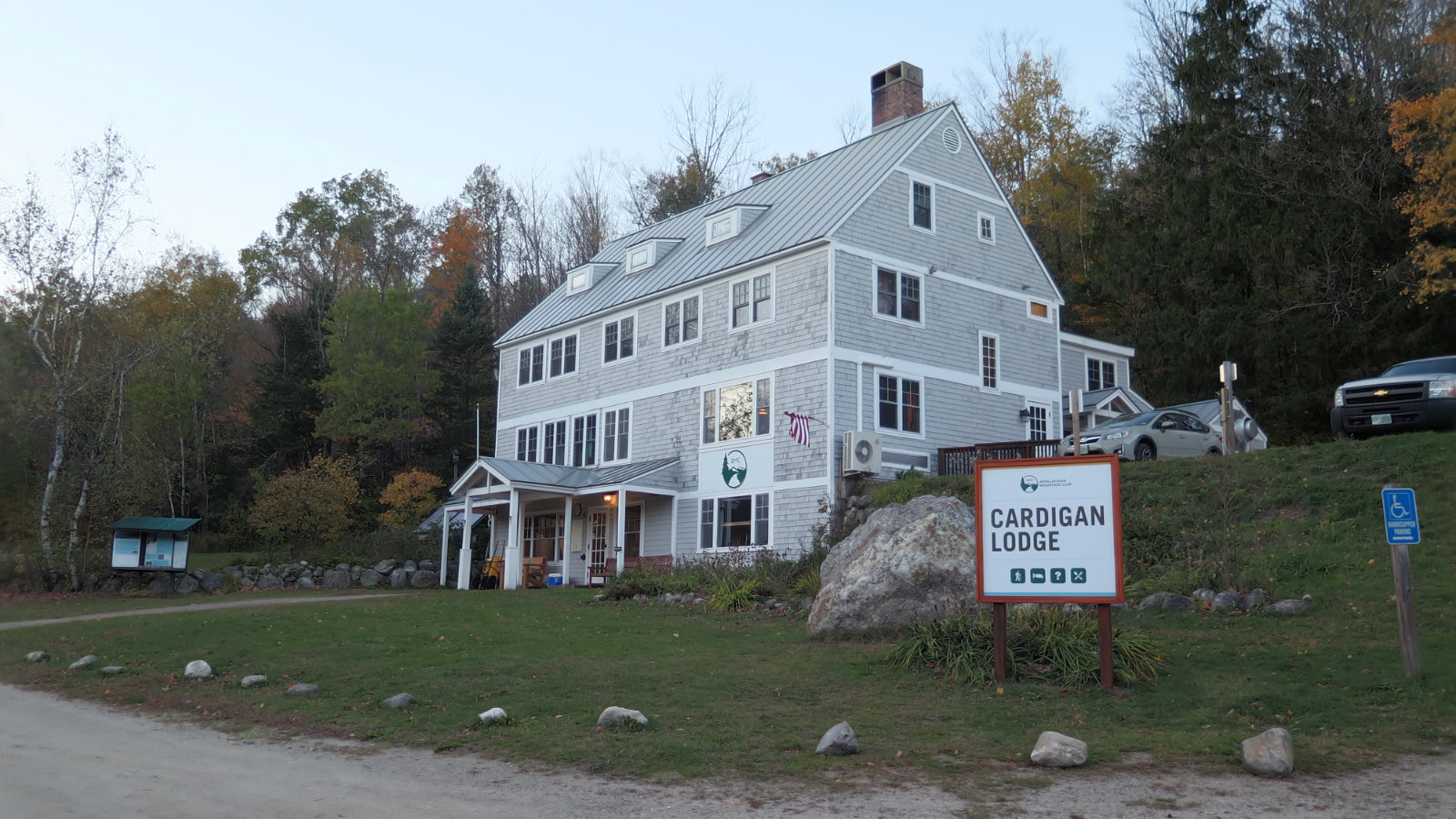 Side note: anyone who's been paying attention to my summit selfies might have noticed the new kicks. I have a love-hate relationship with the Salomon XA Pro 3D trail runners. The lacing system, weird as it may be, is crazy easy, and super fast. Never once gave me a moment's grief. The soles? I'm going to put this out there straight-up. The traction sucked. Rocks where no-one else had a problem as likely as not found me slipping, often landing on my butt. On recent hikes, I'd be spending more cognitive effort on footing. And so, it came to pass that I made a promise with myself: Finish out Katahdin with them, and I'd get a new pair.
I opted for La Sportiva Ultra Raptor GTX trail runners. They weigh about the same. But the traction was amazing. The soles would damn near glue themselves to whatever, and that included what ice I crossed today. I found myself dancing up all sorts of terrain without let or hindrance. Barring some unforeseen circumstance, I think these are going to be the shoes I wear when I do the AT. Stay tuned.