Ragged Mountain (2,286 feet). Danbury and Andover, NH. 2020-05-20 (Wednesday.)
Via Ragged Mountain Trail. 4 miles (approx) round-trip, 2,000 feet of elevation gain. 
Sunny and 70s throughout the day, with a light breeze from the south.
Approximately 4 hours round trip.
Snow, Sun, Summery… Say What?!
Even as I turn my gaze with ever increasing frequency to the northern peaks, I'm still discovering gems in the southern half of the state. Steve Smith's voice echoes in my ears, when he told me to get the newest edition of the AMC's Southern NH Trail Guide. It was money well spent. I'm finding out that when Steve recommends a book for my library, it's sage advice. Today's discovery was the third in the trifecta of the Sunapee-Ragged-Kearsarge Greenway. And yet, I'm looking at its own guidebook, and realizing there are a couple more peaks I want to hike soon. OK, so put them on the list…
I started out thinking this wouldn't be that hard a trail. Bad assumption. The opening salvo came right out of the parking lot, and within the first half hour, my calves were screaming for mercy. No kidding, I'll compare the sheer volume of head-on elevation gain to mountains like Passaconaway, Tripyramid, and that ilk. It's worth noting that the AMC guide describes this as "surprisingly rugged", and the SRK Greenway guide describes this section of the Greenway as "difficult." You have been warned. 
That being said, it's a very nice trail in that most of it is uncompressed leaf litter and duff. It's got to have been the softest, most springy trail I've hiked in a long time. Almost all of it was super-well maintained, not at all hard to follow, well blazed for the most part. If it wasn't for the mad amounts of "up", this would be a great family hike. 
The mountain feels a bit stretched, in that there isn't a "peak" but rather "peaks." The col between the two major ones has an insanely steep section where the trail goes very close to outright vertical. I was reminded of the steepest part of the herd path up Owl's Head. No kidding, there are a few places in that stretch where you can touch the ground without bending over. 
From the top, the view was somewhat attenuated by trees, though the main ski lift line had a view north fairly well opened up. It was a panorama marred by the presence of the lift itself, but I was still able to very easily spot Moosilauke, Cannon, Lafayette, Garfield, Carrigain, and Washington. The highest three of those peaks still sport snow on their summits, shining in the sun. 
On the way down, I swung by the view to the west, where I spotted Ascutney, Stratton, and Killington in Vermont. Closer in, Sunapee and Lovewell were easily spotted, and even Monadnock was visible. And right in front of me was the summit I'd just departed, a still snow-covered ski trail snaking around in front and downward. Further down the trail, I turned onto the spur trail to Balance Rock, and just a bit after that was a lovely viewpoint. From there, I had a glorious view of Kearsarge, dead in front, but also Uncanoonuc and Gunstock. I swear, this was the day I'd have seen well into Maine if the closer mountains weren't getting in the way. The air was sparkling-clear, and the views were only limited by the curve of the earth. Wow! 
Heading back was a tad easier overall, but hoo-ee that vertical bit of trail is amazing. Yikes! It's still very much mud season, and while there weren't a ton of the usual water crossings on the trail, there are many sections where it's patently obvious you're hiking along a drainage. Some spots were edge-to-edge mud, ten and even twenty feet long. A couple spots, you just hop from rock to rock to rock to rock… let's just say there are a lot of wet spots in the mid-levels of the trail. It is what it is. 
Wildflowers on Ragged aren't as prominent as I was seeing on other recent hikes. That being said, I did spot some painted trilliums, which was nice. It looks like there might be a few lilies, and some other things soon. I did spot some unfurling ferns, which was pretty cool. I think, though, Ragged being just a tiny bit further north might be affecting things. Either way, it's a good mountain, and certainly worth hiking. It was a good day out, that's for sure. 
As always, stay safe out there.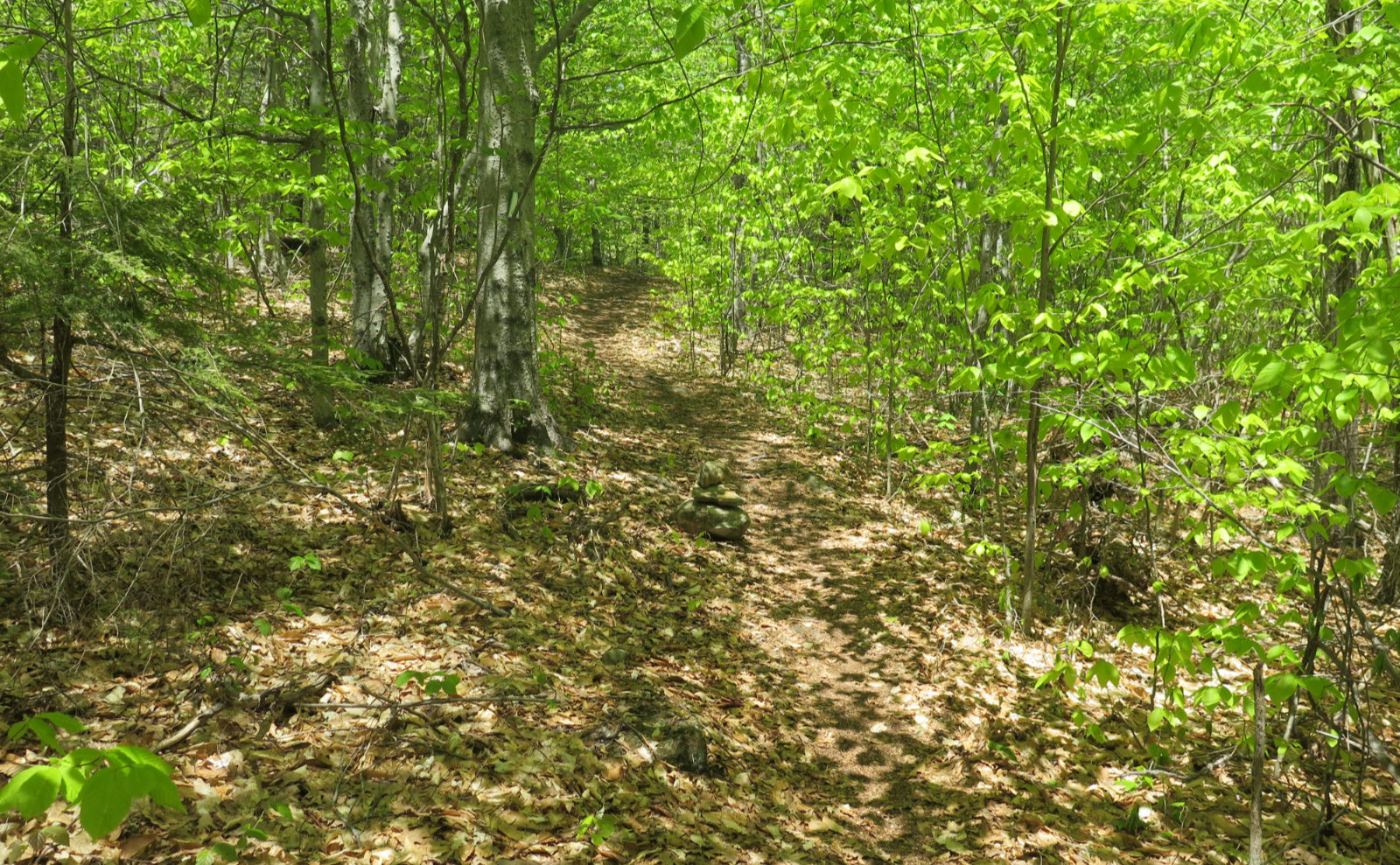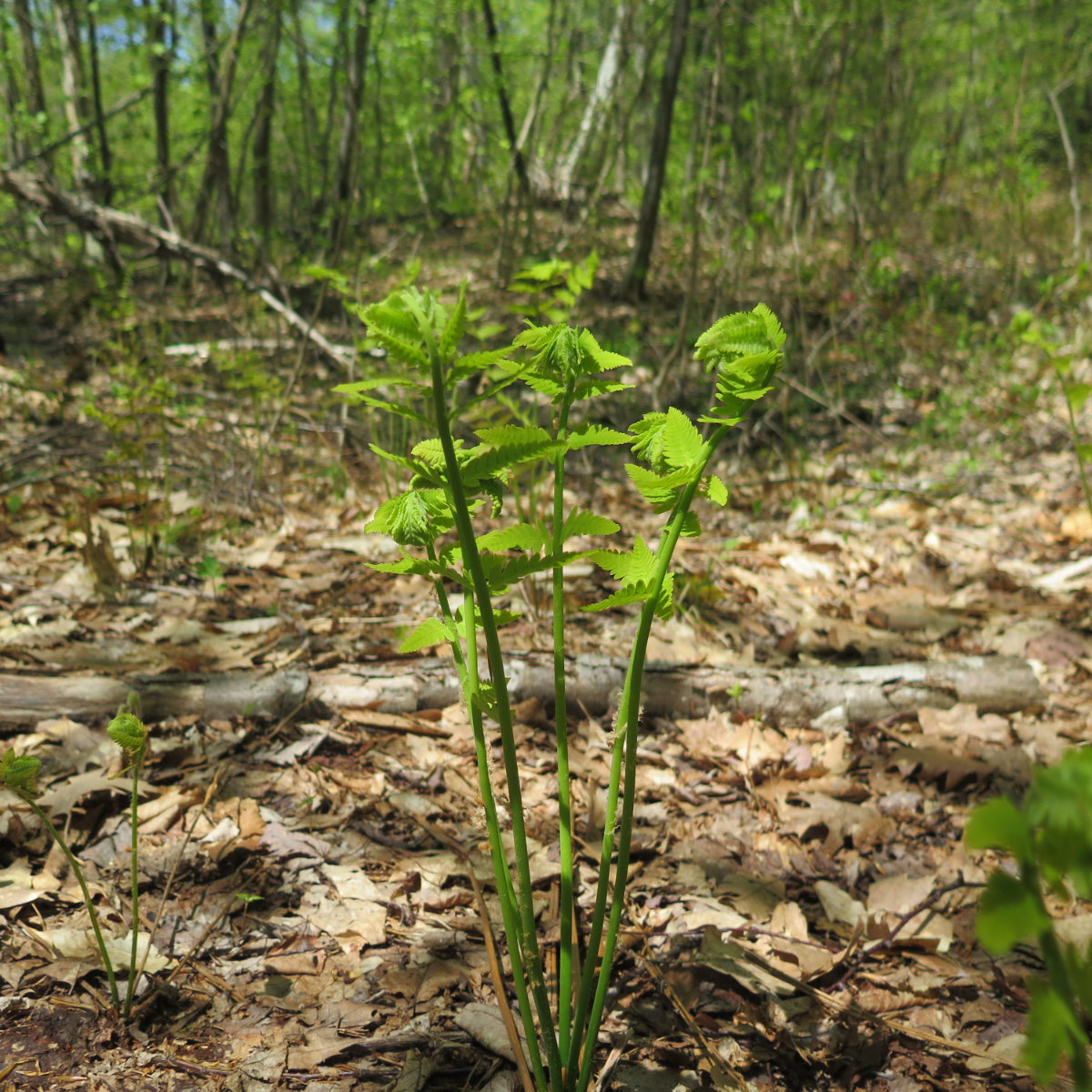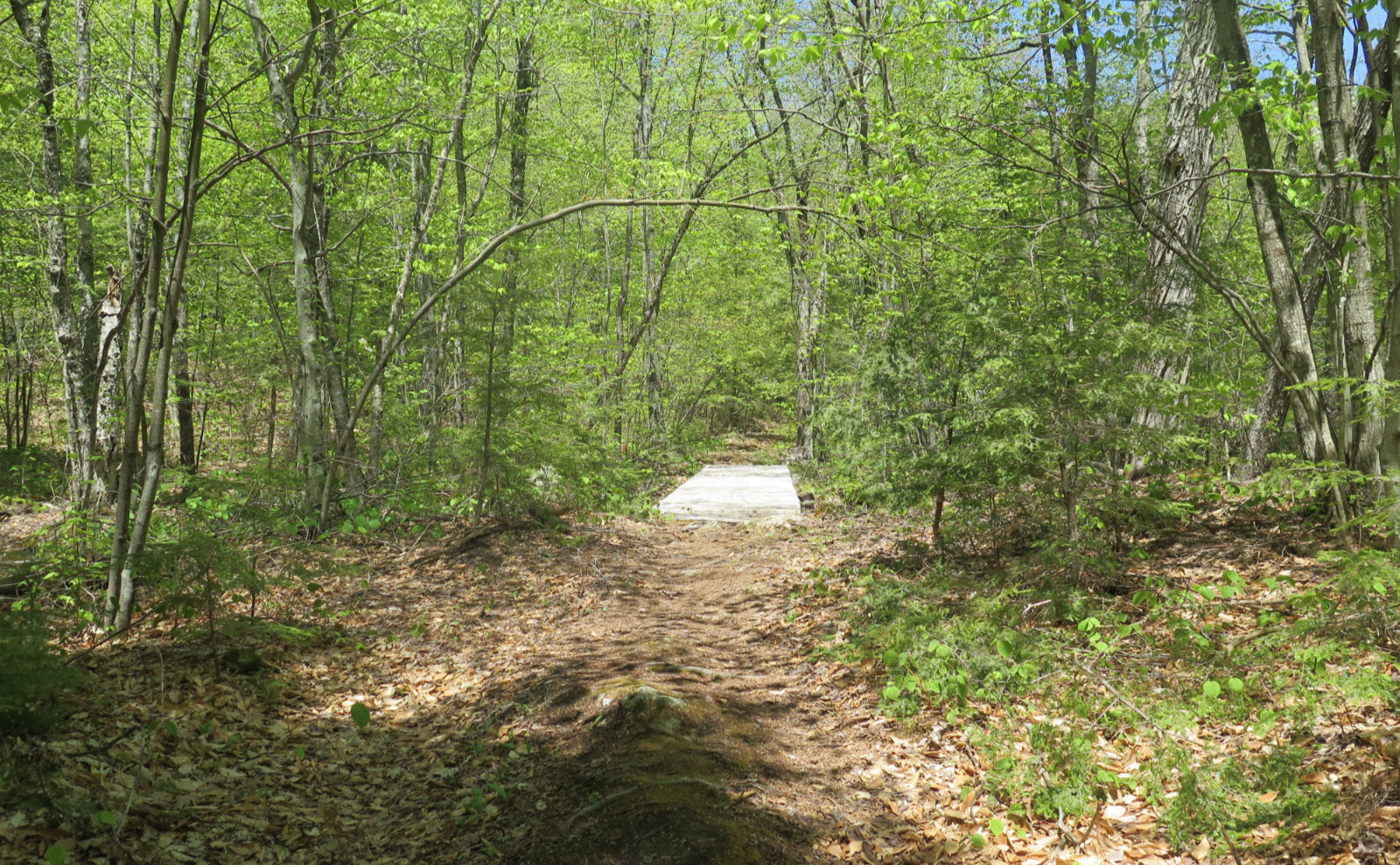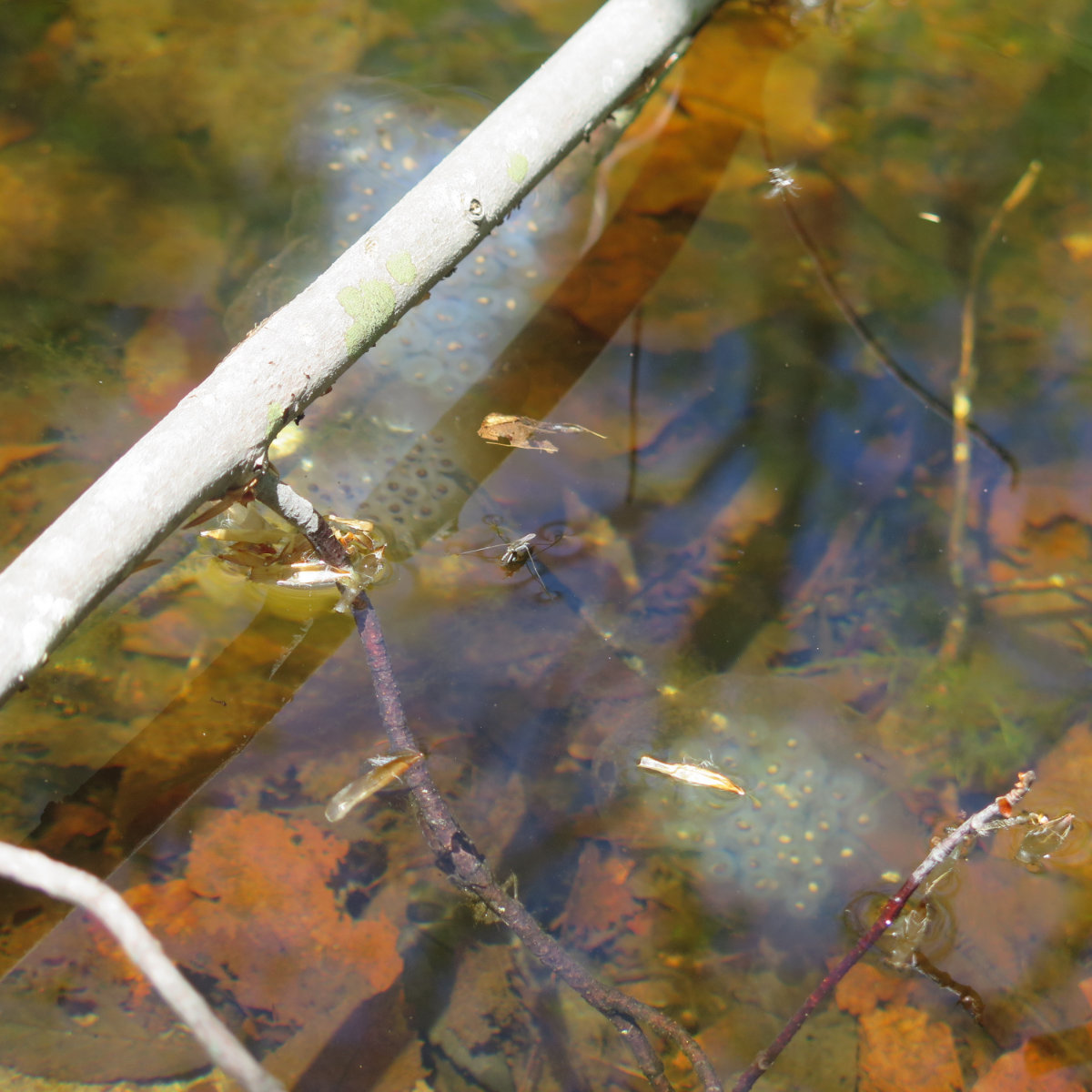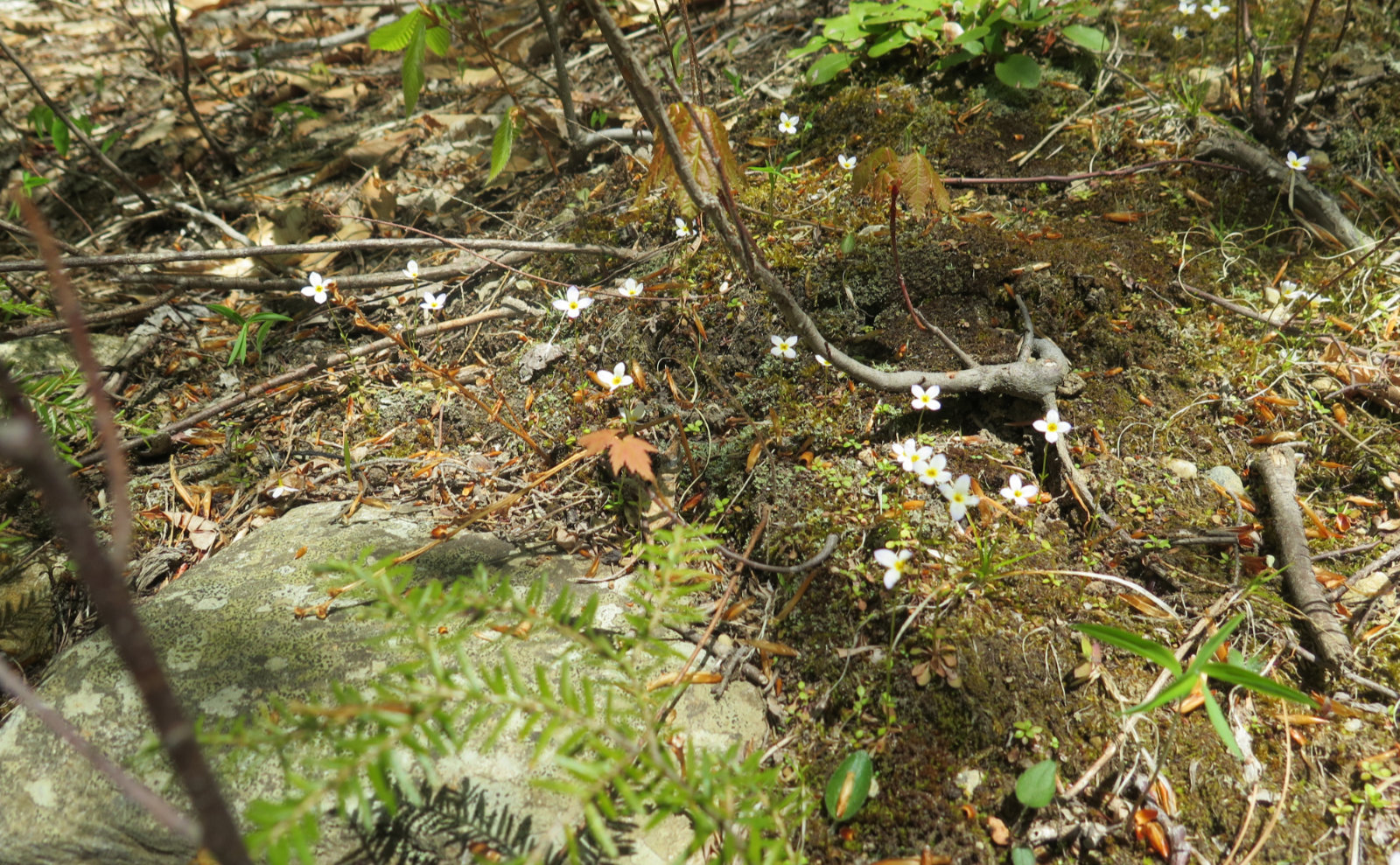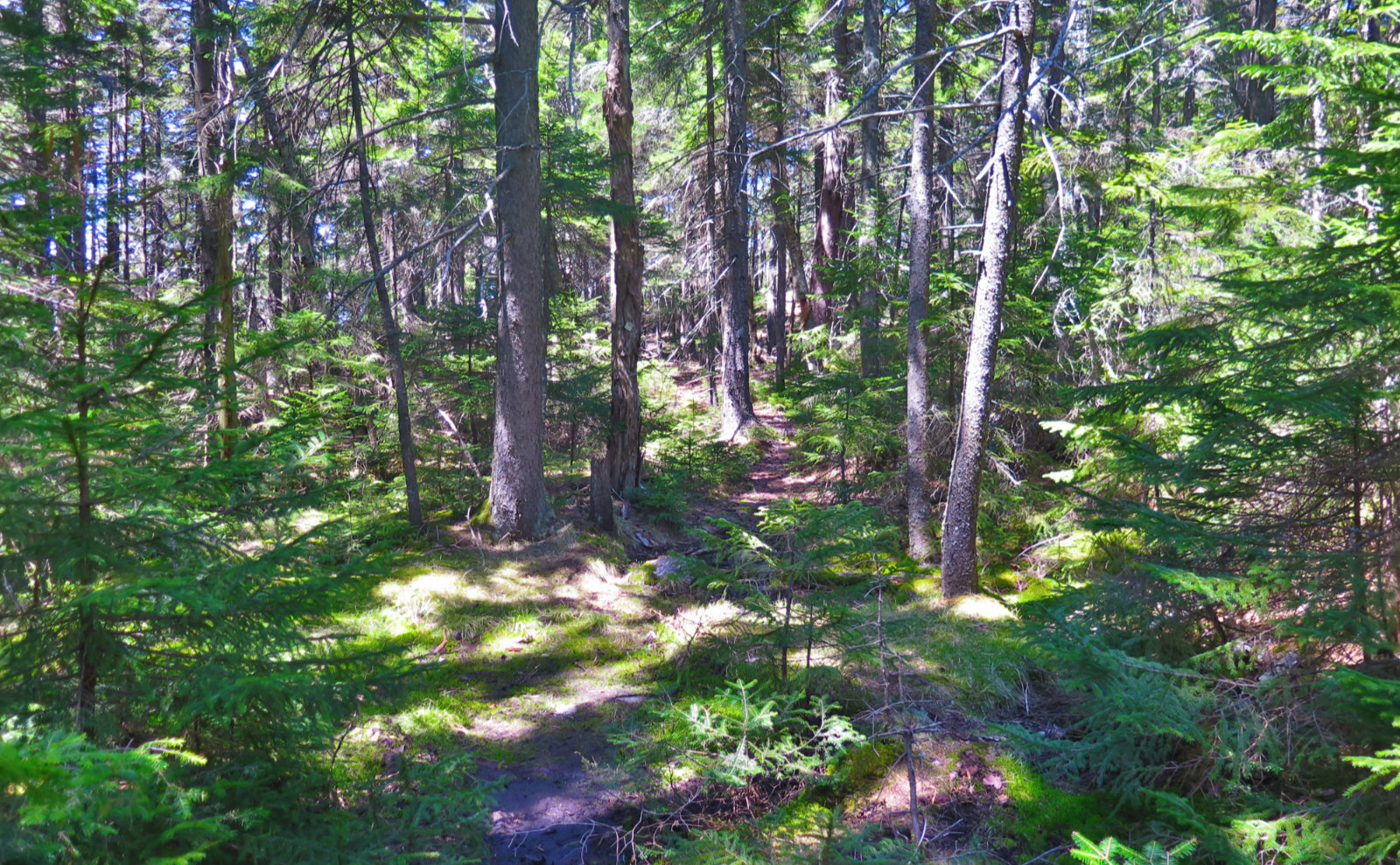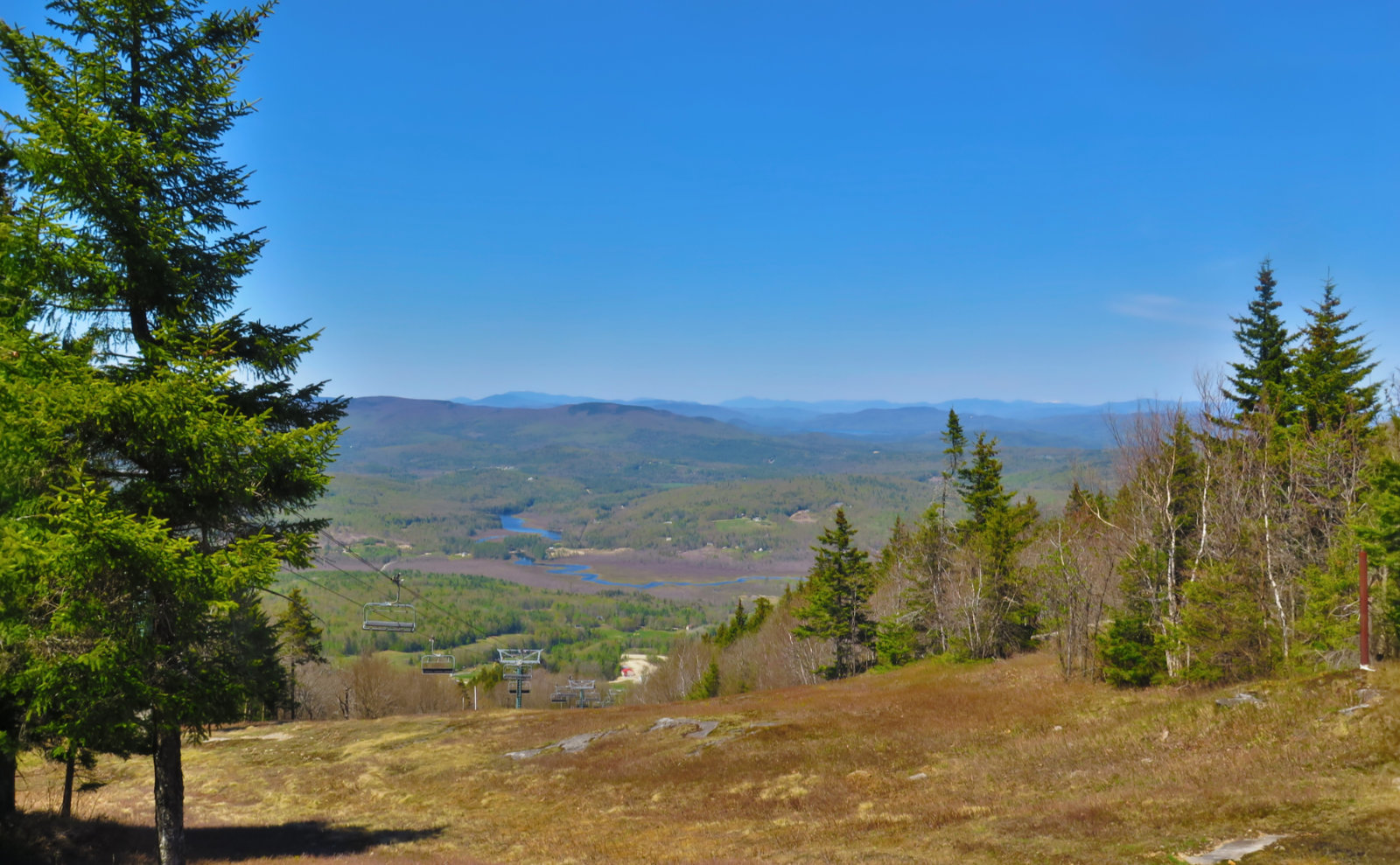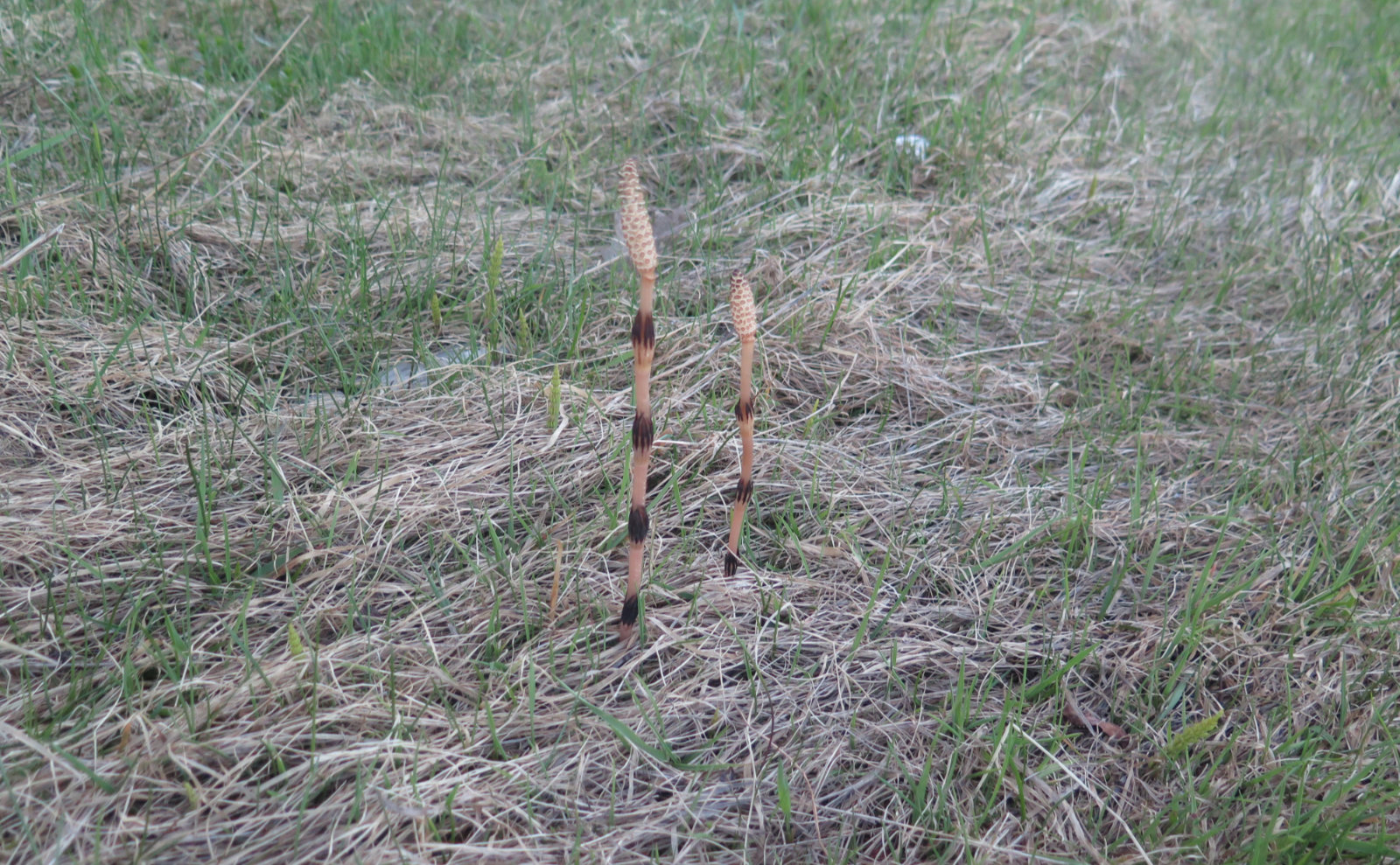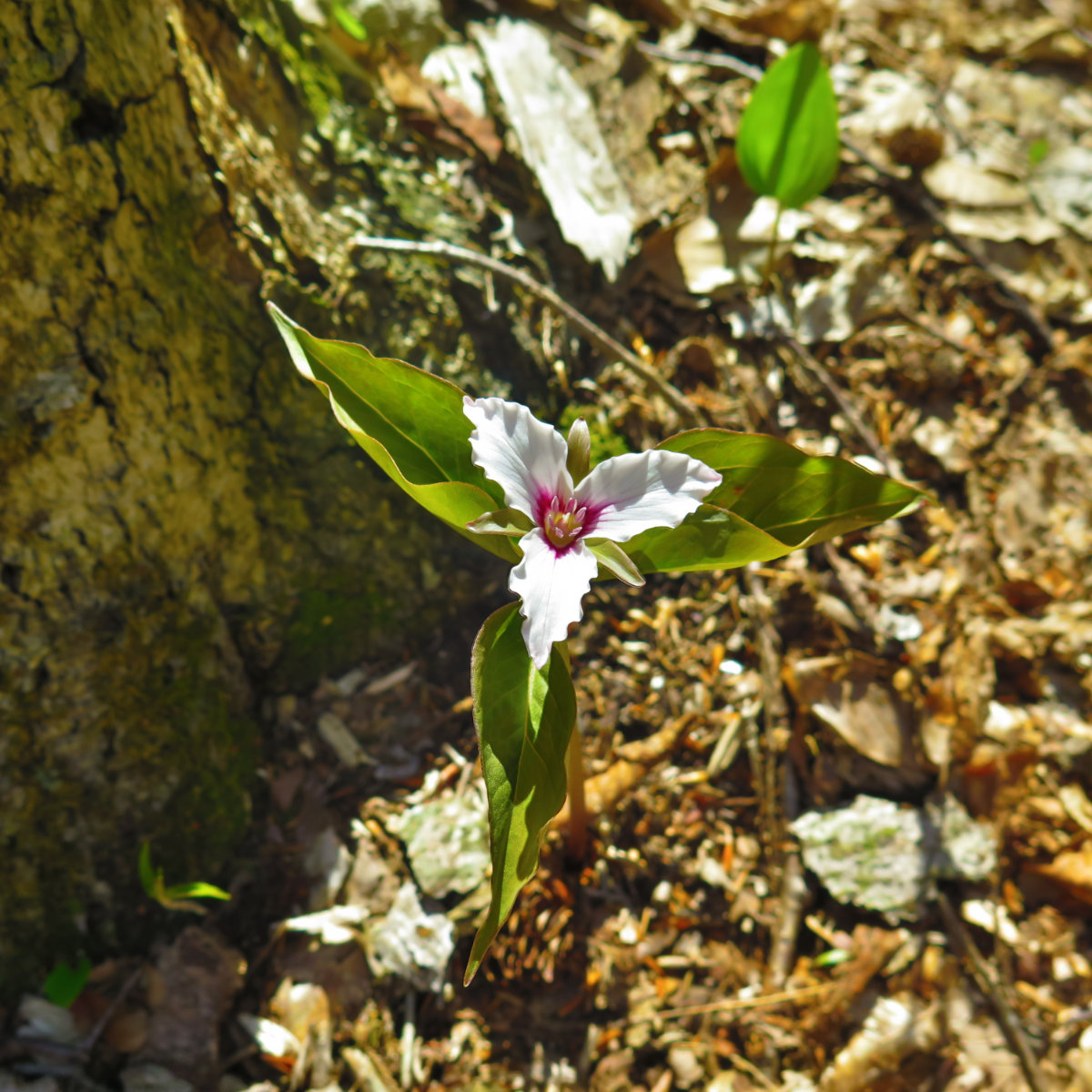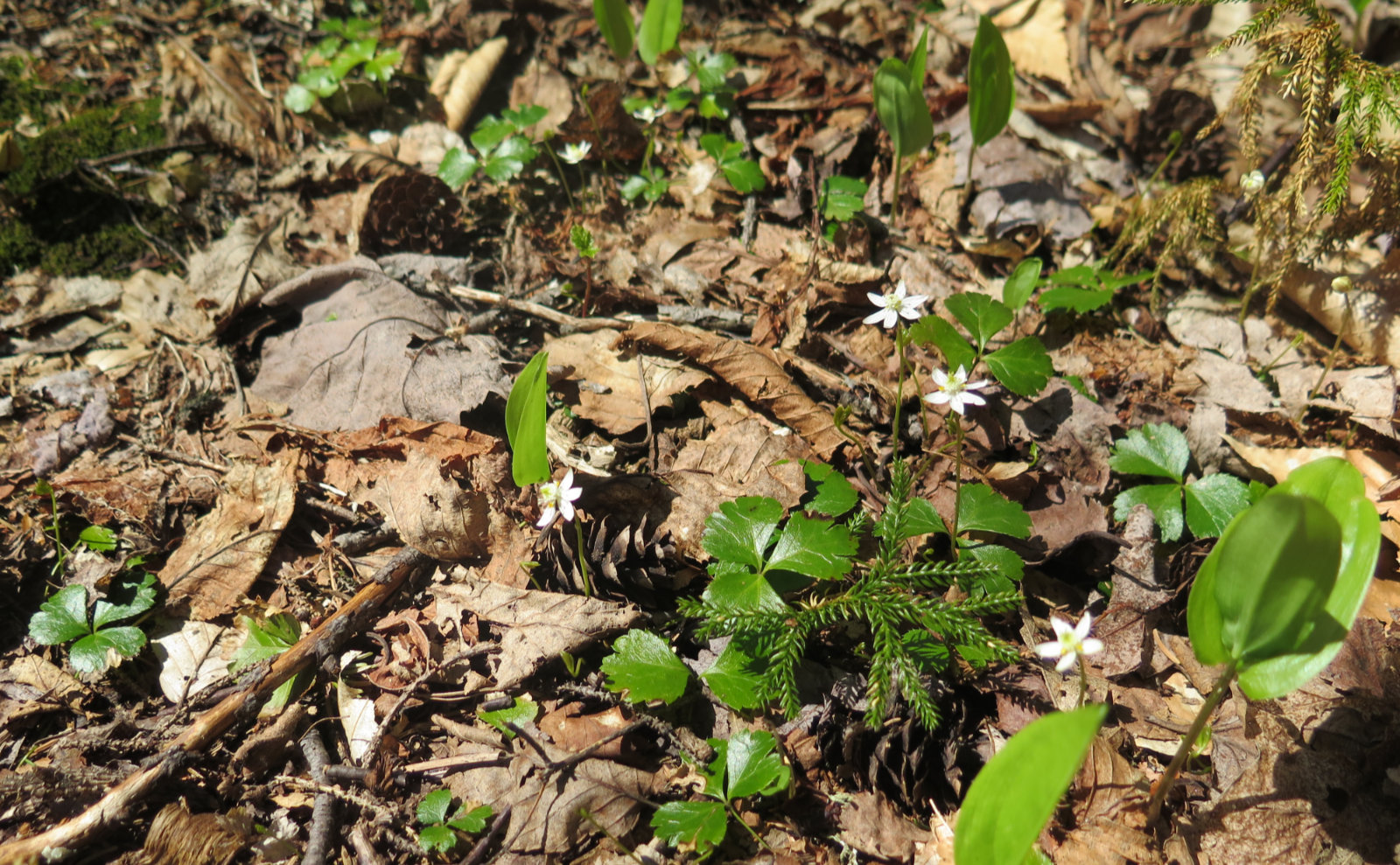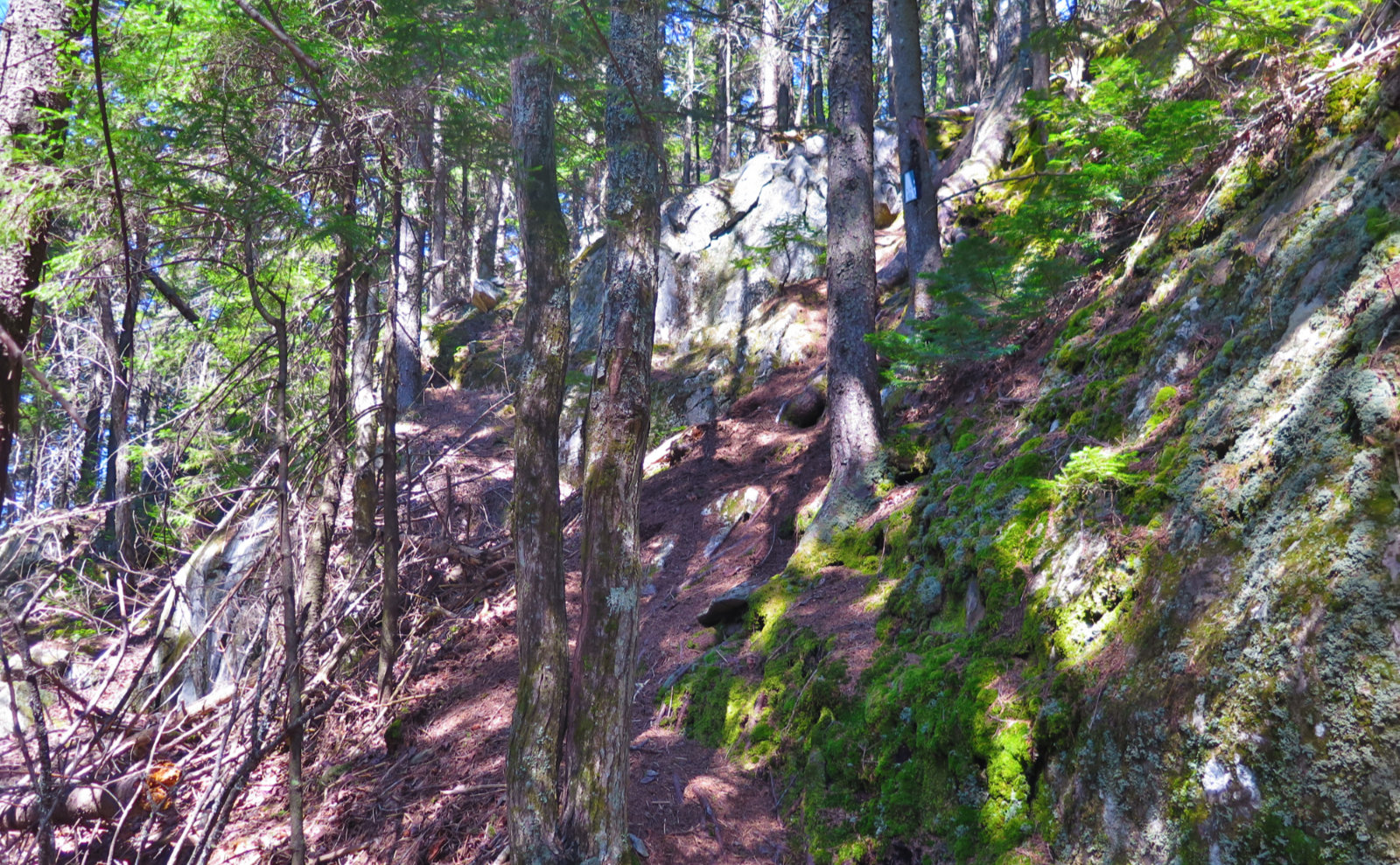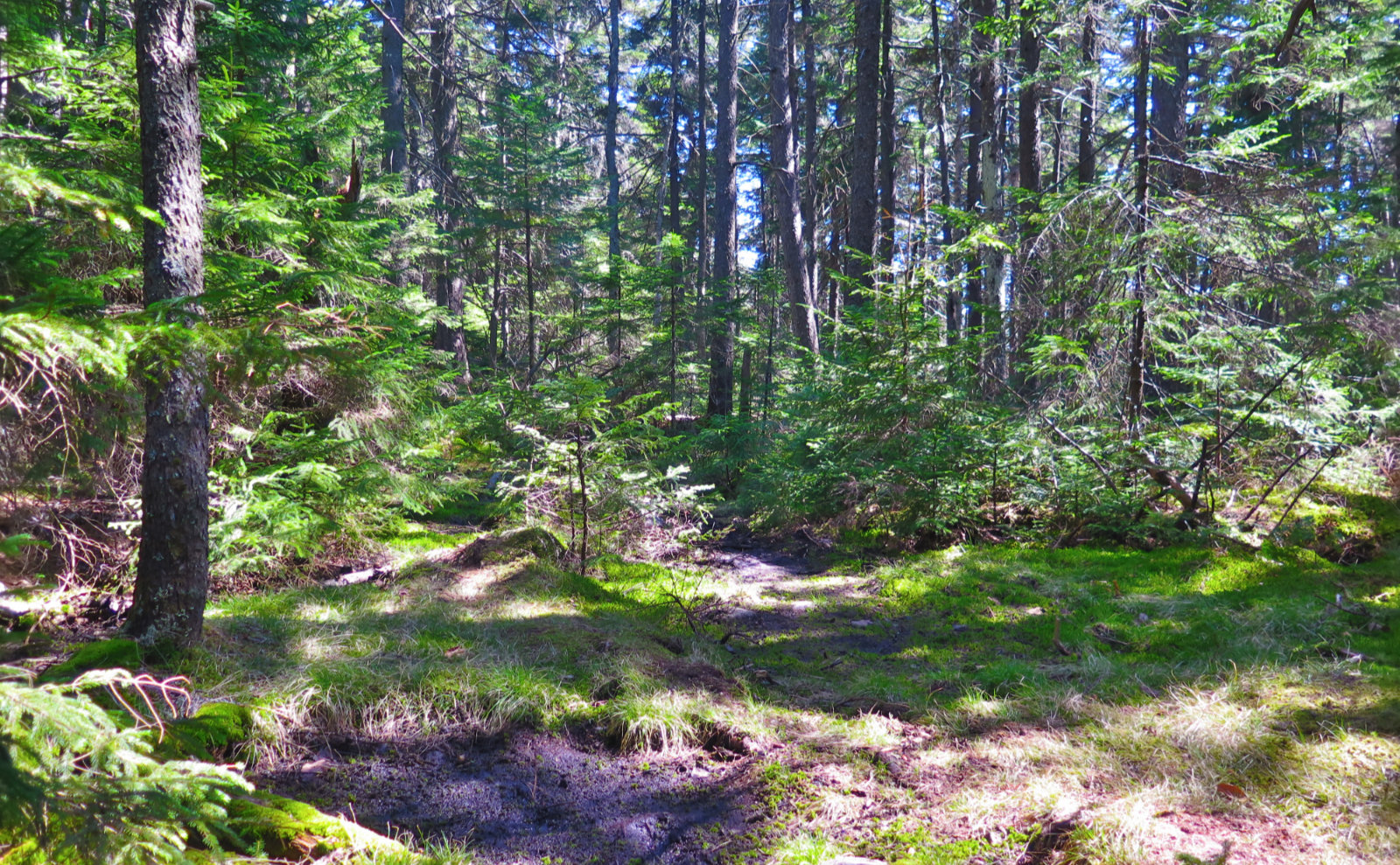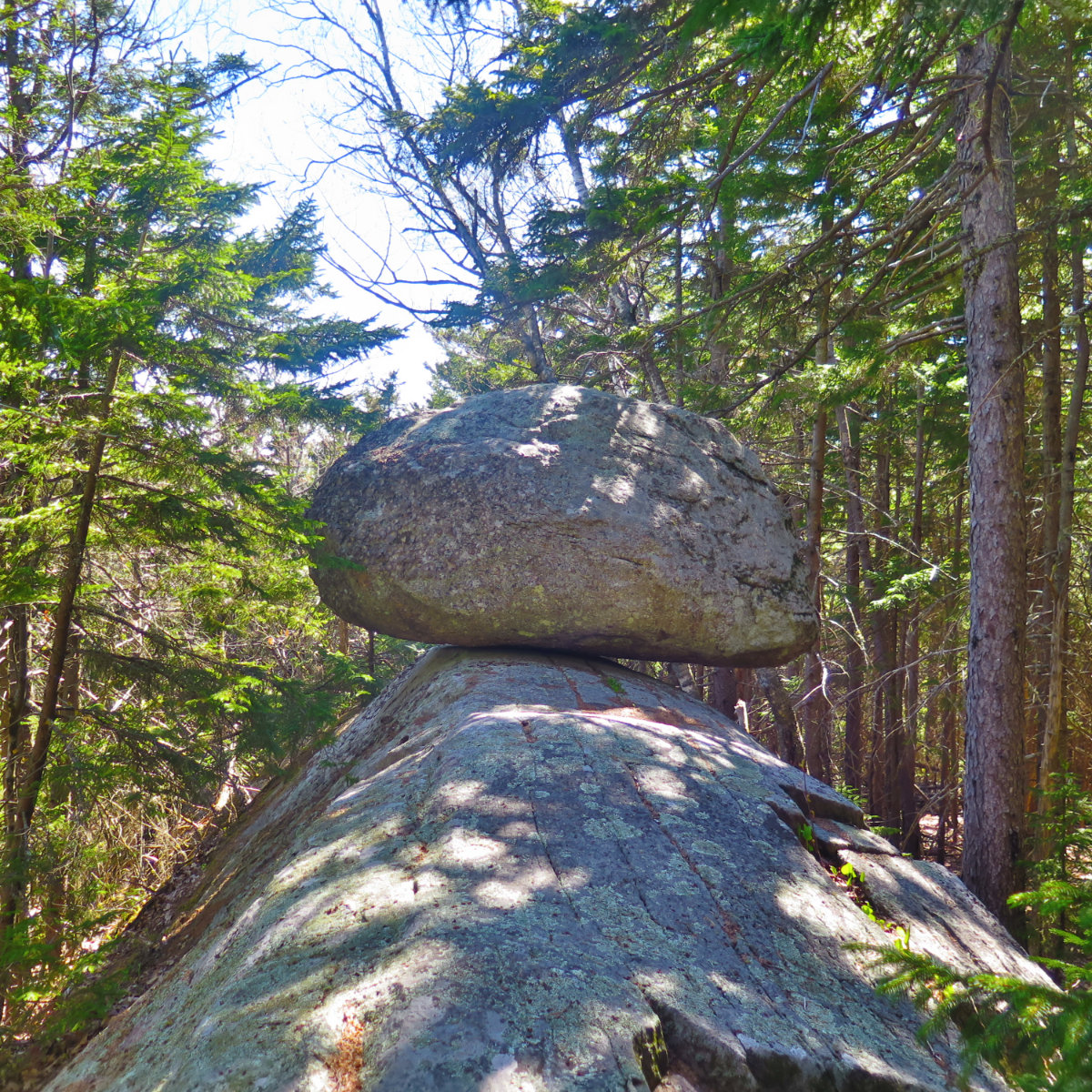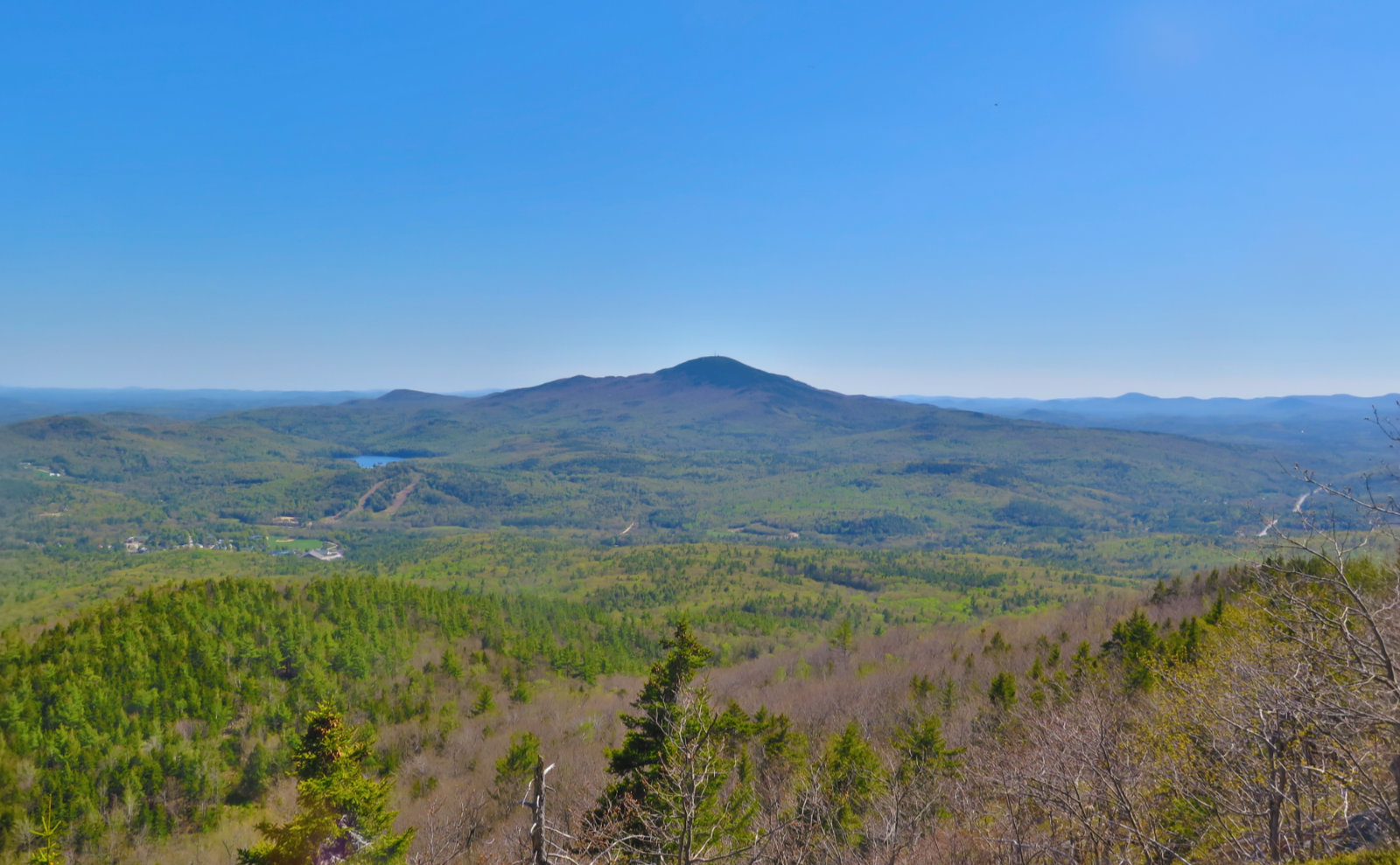 Nuts and Bolts: Make your best way to Field House road in Andover, which will put you on the grounds of Proctor Academy. Field House road is just off of US Route 4, just outside Andover town centre. Drive to the way back, bear left-ish and park by the field house. (It'll make sense when you're there.) Hike toward the wooden fence that goes remarkably "due up" a very steep dirt road. You'll see oddly located tennis courts on a flat area well above you to the left. 
The trailhead will be evident by a customary brown sign that isn't hard to spot. Blazes are the SRKG white trapezoids on a green background, and retro-reflective. Note that in many places, your blaze will be a small-ish white metal square nailed to a tree. The main trail is pretty evident throughout — even just a modestly experienced hiker need only follow his or her nose, and intuition will guide the rest of way. 
For newer hikers, it felt like the blazes were in sufficient quantity that route finding shouldn't be an issue. In cases of doubt, looking back almost always revealed a blaze, confirming I was on the right track. And the SRK Greenway folks "point" the blazes in the appropriate direction wherever the trail makes an abrupt change in direction. 
In the stretches nearer the academy, the folks there do a bang-up job of maintaining the trail. Apart from the mad-steep sections, it's every bit the trail you dream of hiking on. As I mentioned above, right now, it's very much mud season, so consider this when scheduling your outing. Be mindful of trail erosion. 
<iframe src='https://www.gaiagps.com/public/WPTg1fzC6wlvC1YXw8kYwFig?embed=True' style='border:none; overflow-y: hidden; background-color:white; min-width: 320px; max-width:420px; width:100%; height: 420px;' scrolling='no' seamless='seamless'></iframe>
If you enjoy reading these posts, please subscribe — stay in the loop! Your email will only be used to alert you of new posts — typically 1-2 times per week. I will not use or share your email for any other purpose without your express permission. And feel free to share via social media using the buttons below. 
Find me in the mountains, on this blog, or on Twitter: @Protean_Hiker