Long. Slow. Oddly, interesting! 
Owl's Head Mountain, Lincoln, NH. 2018-17-05. (Thursday)
Via Lincoln Brook Trail, Franconia Brook Trail, Owl's Head Path, bushwhacks. Approx 18 miles. 
50 dF +/- at the trailhead, 60 dF at summit, 70 dF +/- back at the car, with negligible winds.
Overcast becoming mostly sunny by afternoon. 
Trailhead: 0740; Summit; 1420; back at car: 1900. (11.3 hours.)
In retrospect, I'm confused as to why this one ends up last on many hikers' lists. It's true that the approach is a very long, mainly featureless walk; nearly perfectly flat, almost bolt-straight across (seemingly) endlessly repeated sections, and with an elevation gain so negligible as to be effectively level. On paper, at least, this is truly a boring hike. Heck, it's not even got an official trail to the summit!
I knew that I wanted an "accessible" peak for my last — Cannon, with its tram fit the bill. So it could have become #47 but something told me to do it sooner. Besides, I want to do all the "western" peaks as a set. Off I went.
On one hand, yes, the Lincoln Brook trail is pretty featureless, and the day the AMC allows mountain biking, I foresee dancing in the streets by many hikers put off by this otherwise easy walk in the woods. However, its strength is the fact that it's almost outright paved. One can make very quick time getting to the other end. And so I did.
It wasn't lost on me that I'd taken this approach to Bondcliff many weeks ago, when a solid blanket of snow covered everything. So I savored the change. Oh wow, the things I finally saw. If you're into the small views as well as the expansive, just hike to the wilderness boundary and keep your eyes downward. Trust me. History awaits.
After an hour, I crossed the footbridge over the raging Franconia Brook, and the fun began.
Most importantly, as I reached Franconia Brook trail, I met Patrick, also planning to summit Owl's Head. This turned out to be a huge win for the both of us as will come clear. Partly as a product of continued shallow elevation gain, we made good time, despite the usual "austere" conditions in the wilderness area. And really, the trail was quite decent, considering. Although we saw no blazes for the most part, navigating was never all that hard.
The "brook" crossings, on the other hand, were a horse of a different colour. As it's still early in the season, "brook" could easily be replaced with "raging torrent" and remain perfectly accurate. Our earlier luck in finding each other manifested in pressing on through five crossings on the way up. Water was typically between knee and thigh deep, painfully cold, and the fords were around 10-20 feet wide. A more sane person would probably have turned back instead of doffing his shoes and rolling up his trousers, but no-one ever called me sane and got away with it!
At last done with the water crossings, we arrived at the cairns marking the beginning of the Owl's Head path. Gazing up… yeah, that was a bad idea. The opening salvo launched by the mountain was a rock slide. That became a more consolidated high angle dirt/rock/tree root extravaganza. In about an hour, we gained almost 1,500 feet in elevation. I noted we'd have a crazy time going back down this mess. But everything has its end point, and eventually the slope eased and the crest came into view. It was about this time that a third person joined our group for a short bit.
Owl's Head very famously has had two summits, and the AMC recognizes both. We emerged from the path into a clearing that formed the first, false summit. Turning north, we did some light bushwhacking to the actual, about a quarter mile away. A fallen tree initially blocked us from seeing the summit cairn, but we found it quickly. Some pictures, and then we turned back. Our new companion was wrapping up his Grid, and he was a wealth of information on how to more easily get back. By his guidance, we bushwhacked down the southern end of the mountain and crossed the brook, at which point, he raced onward, finishing his own hike.
Patrick and I followed Franconia Brook trail until the bushwhack toward Black Pond trail. At the pond, we stopped briefly so I could take on some water. Gazing out across the pond at the peaks beyond, draped in the golden hues of the late afternoon sun, was restorative. This on its own would make a perfect afternoon hike.
At last, we were back on the Lincoln Brook trail, making good time. Along the way, we spied some marsh violets, and some painted and red trillium. As stirring as the views are when you look up, the views when you look down are equally rewarding. The suspension bridge was crossed, and we returned to our cars.
I won't mince words: it was a hard day of hiking. As long as our feet remained dry, nothing about the day was anything other than straight forward. But even with bushwhacking around two crossings, we still crossed brooks eight times, and honestly, each of them was sketchy to some degree. It was fun: certainly type 2. I don't think at any point we were in danger for our lives, but it's not something I'd recommend to just anyone. That being said, I was treated to magnificent scenery, pretty flowers, endless bird song, and a fantastic, if unexpected, companion with whom to share the day.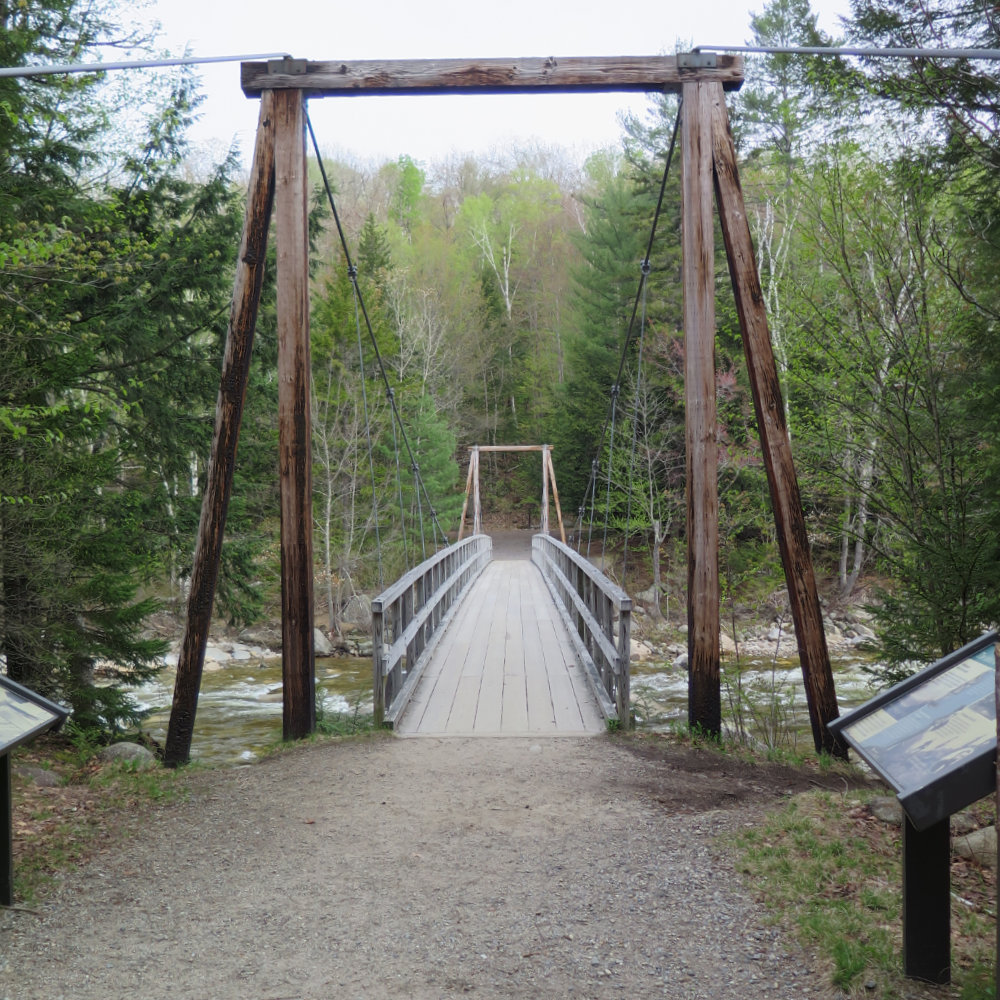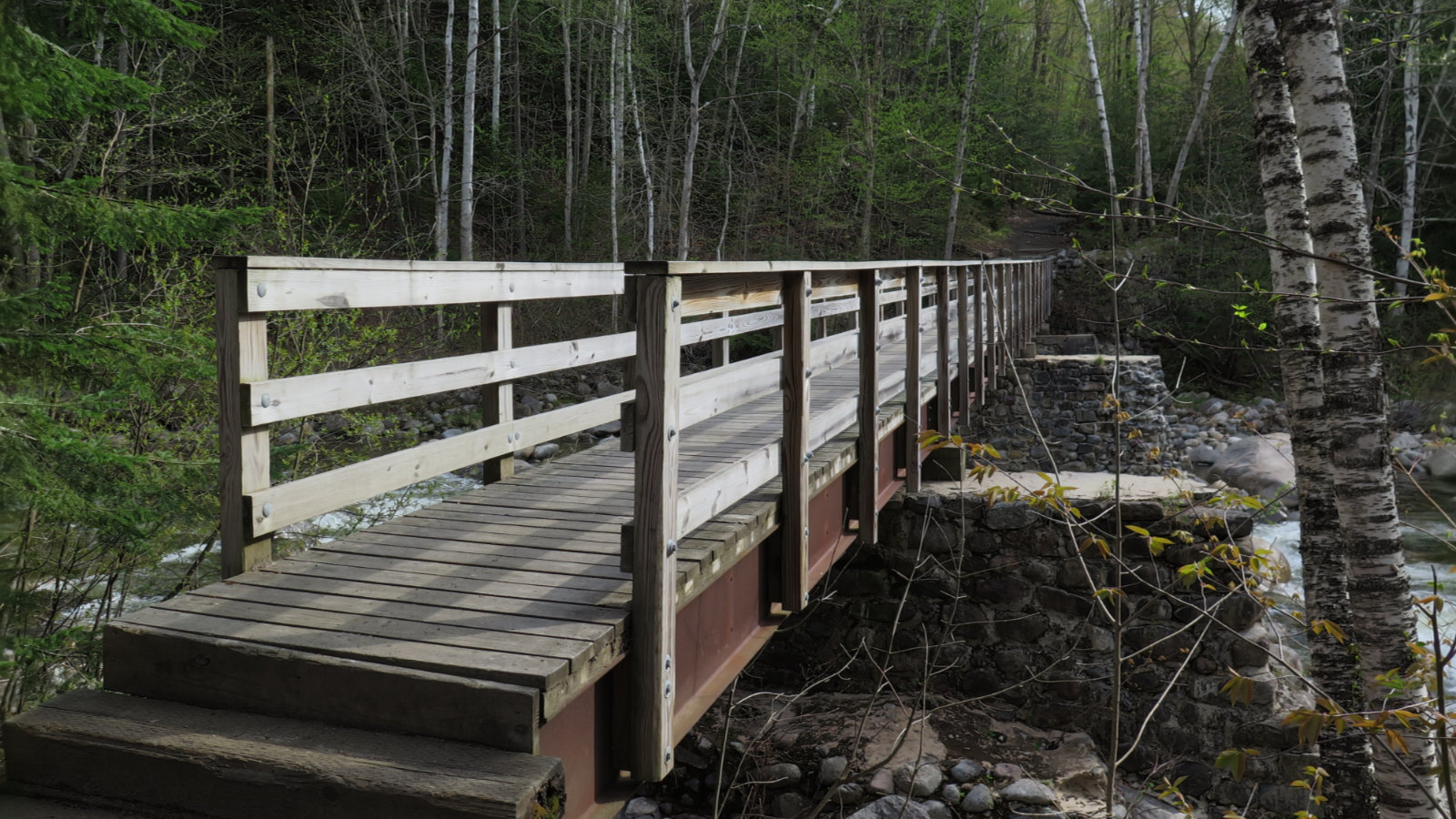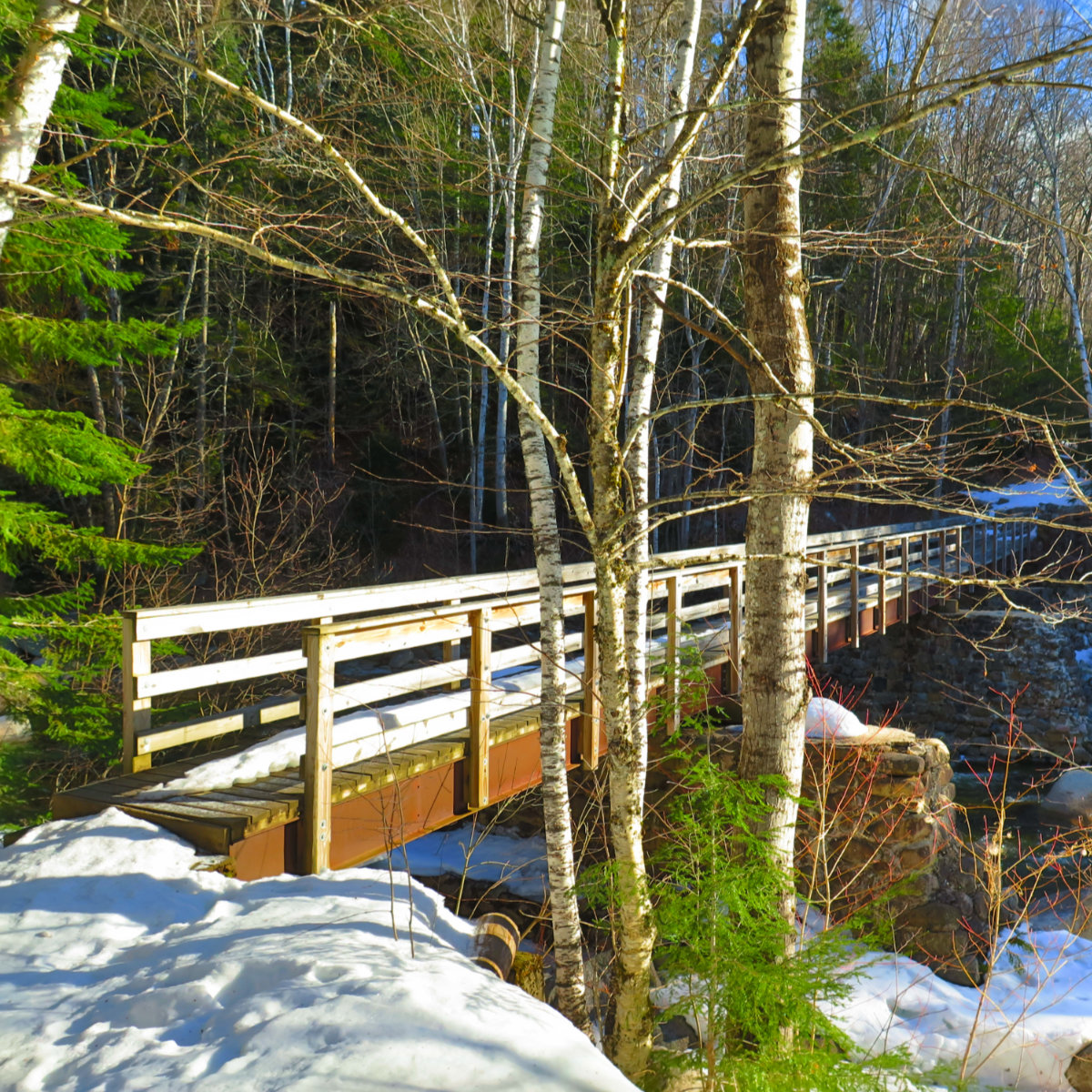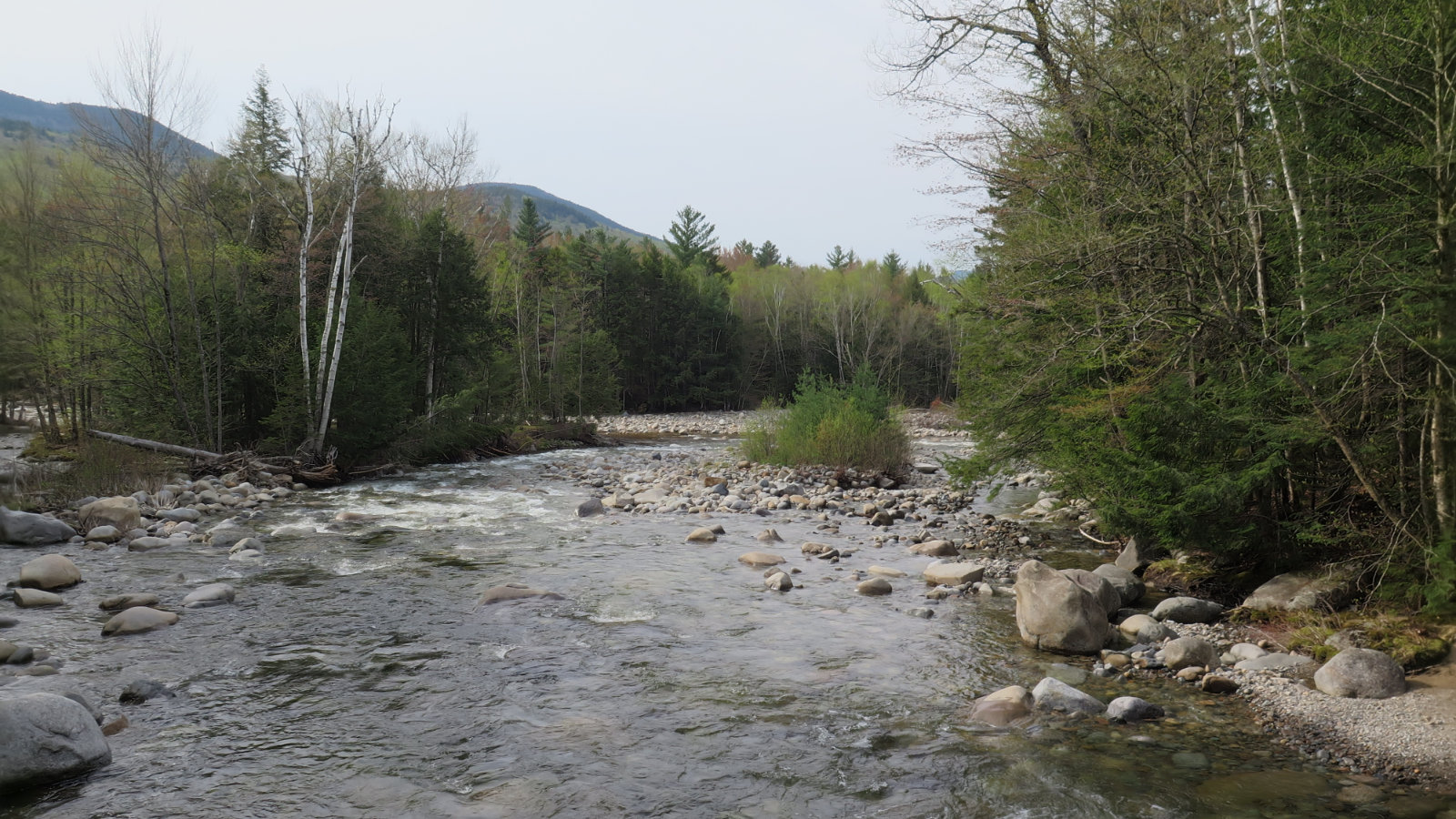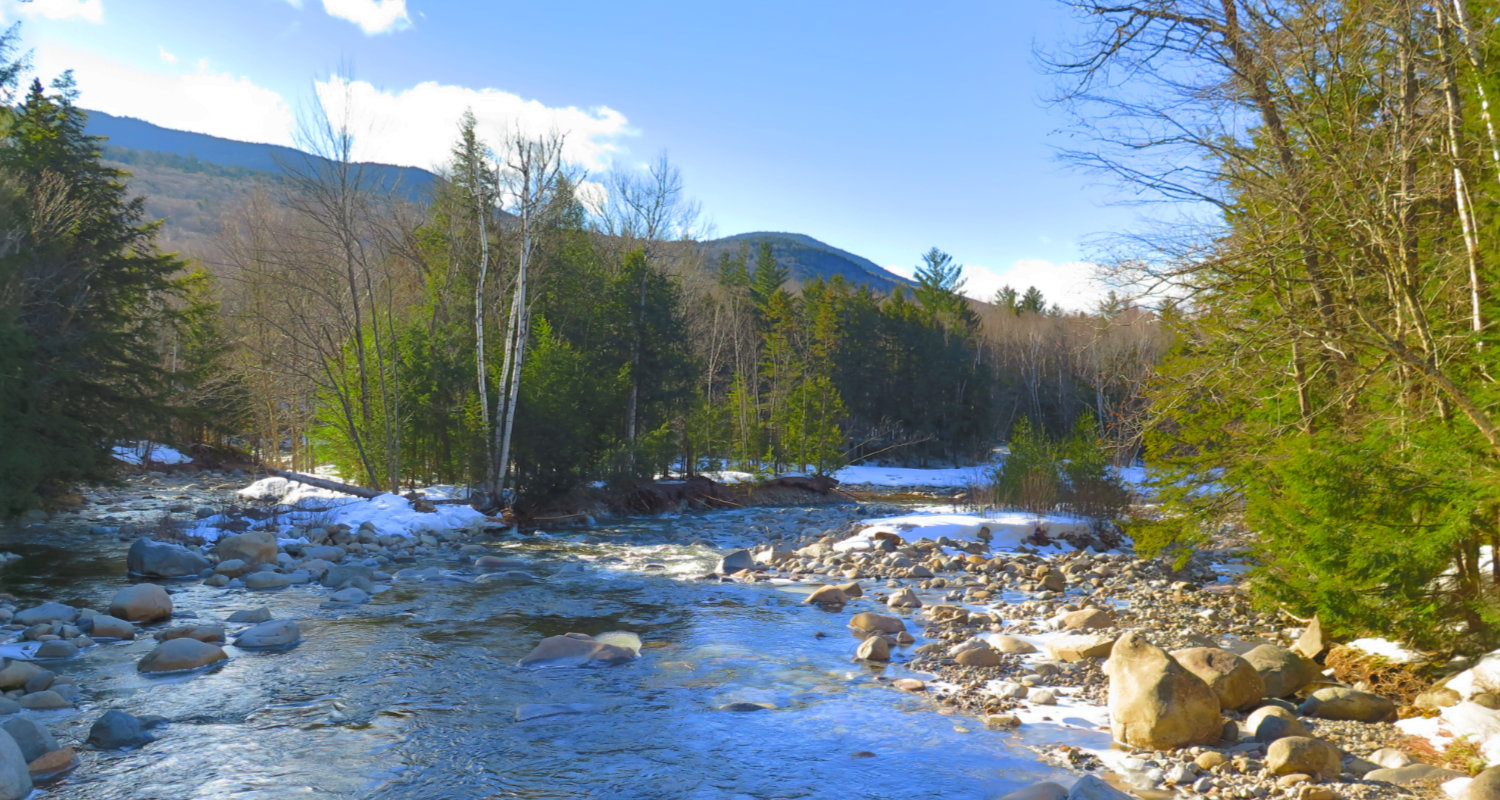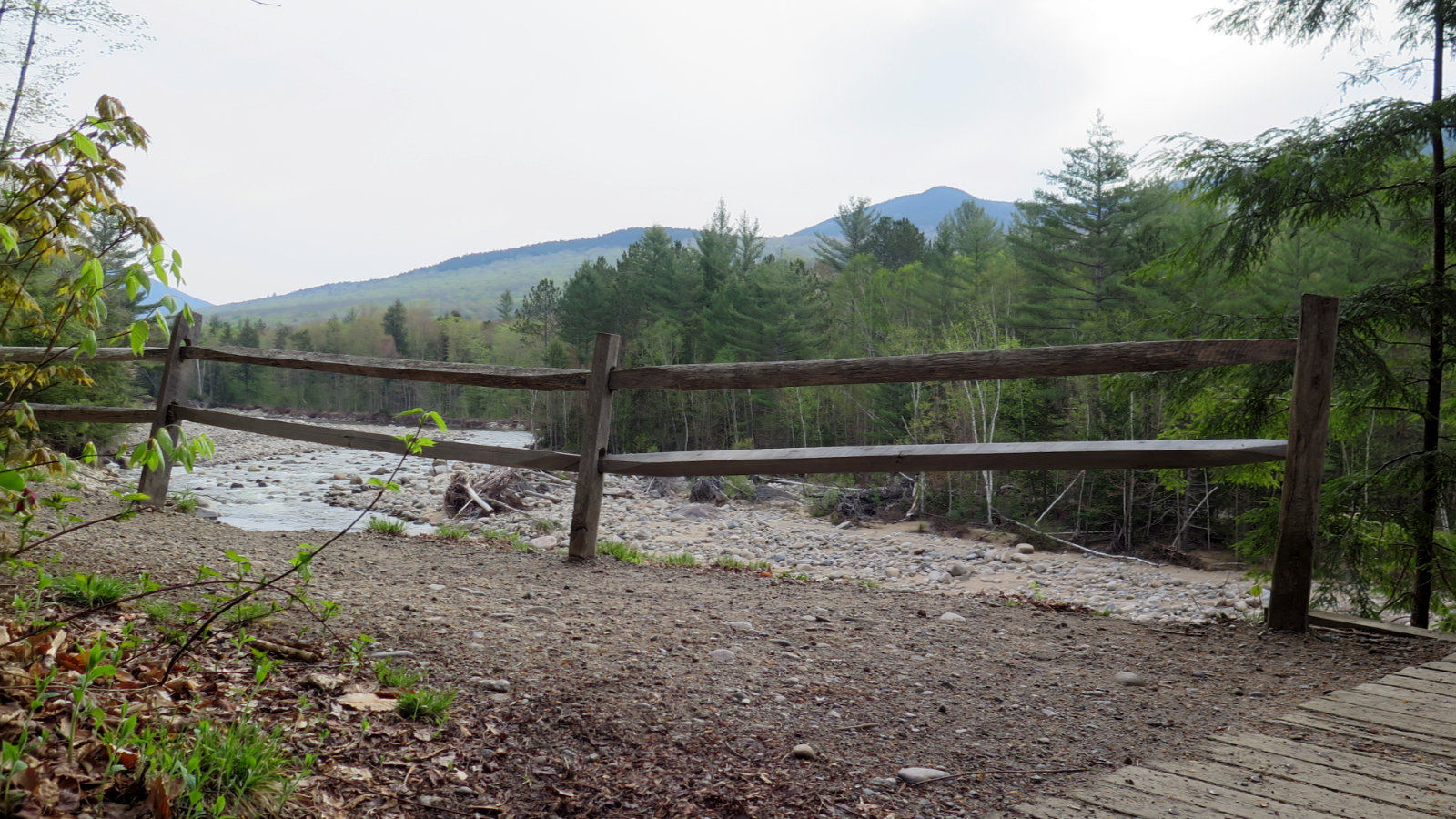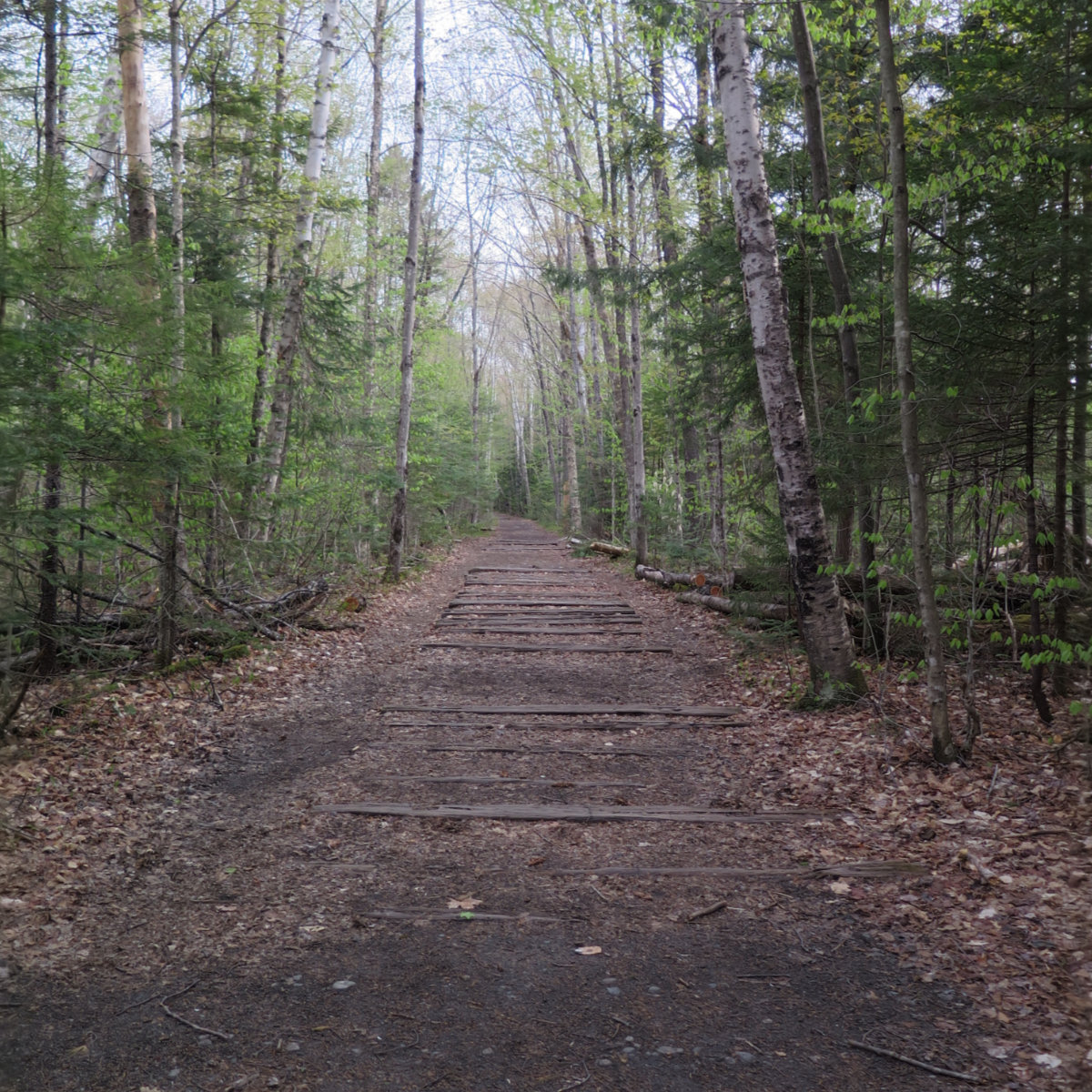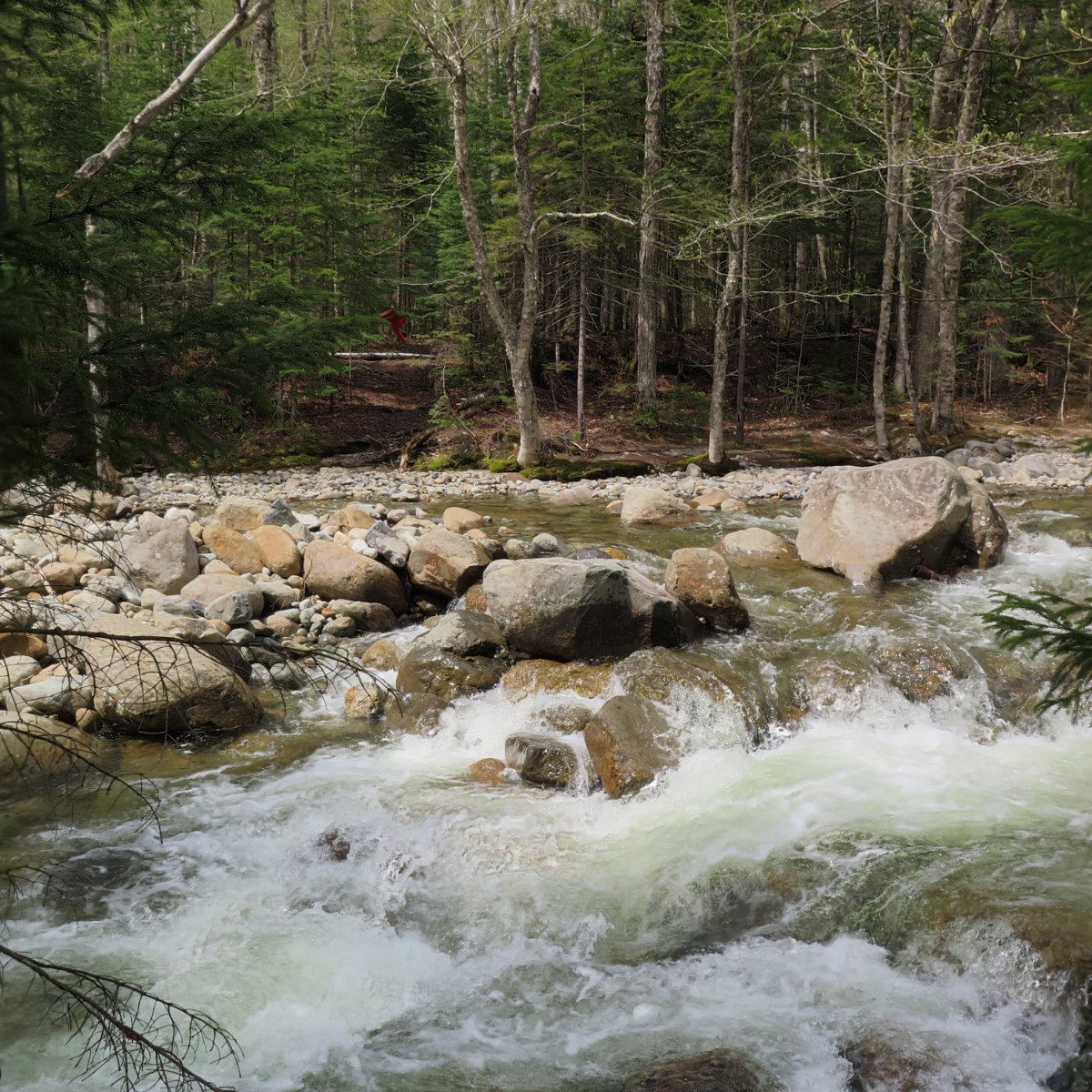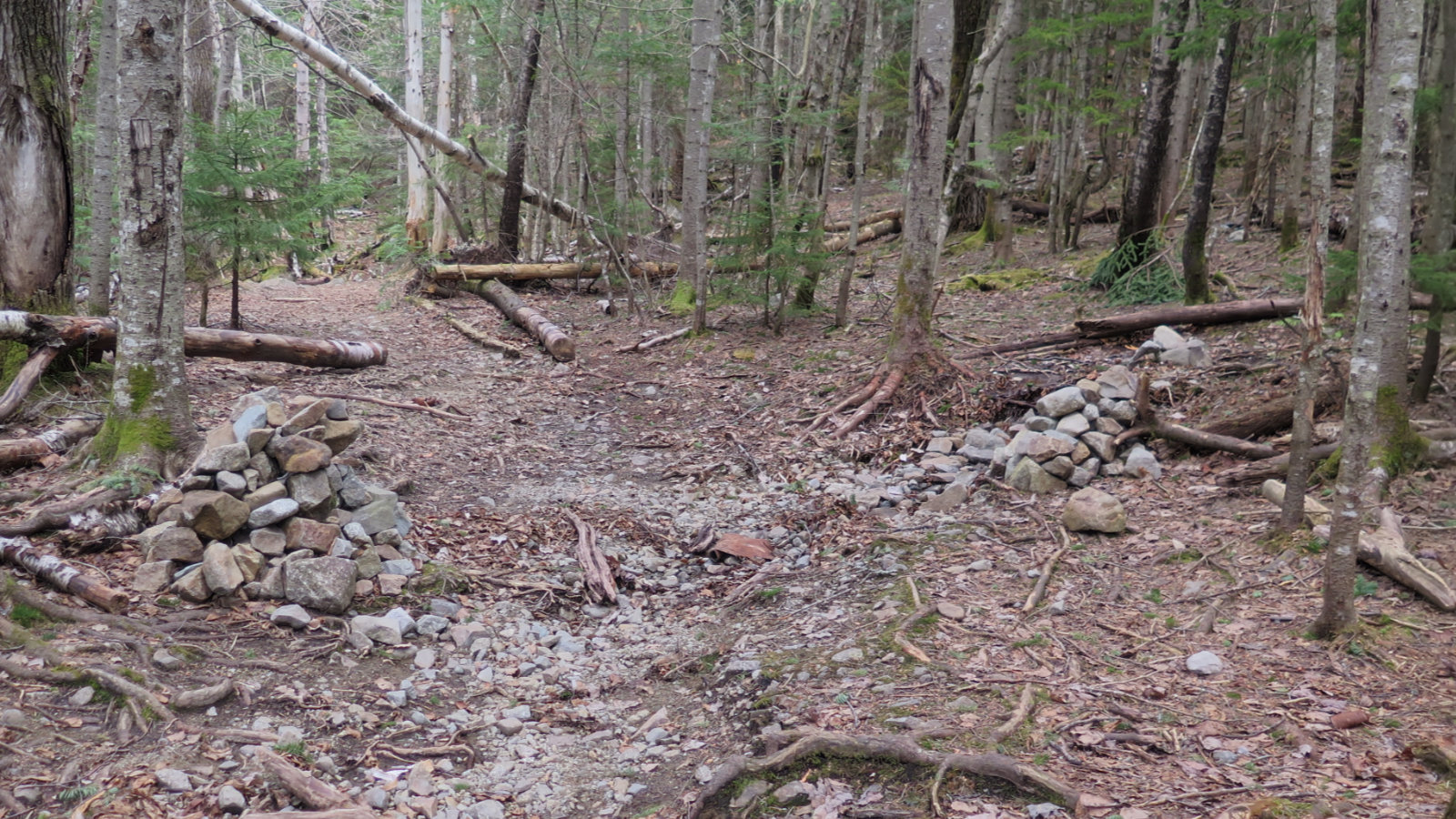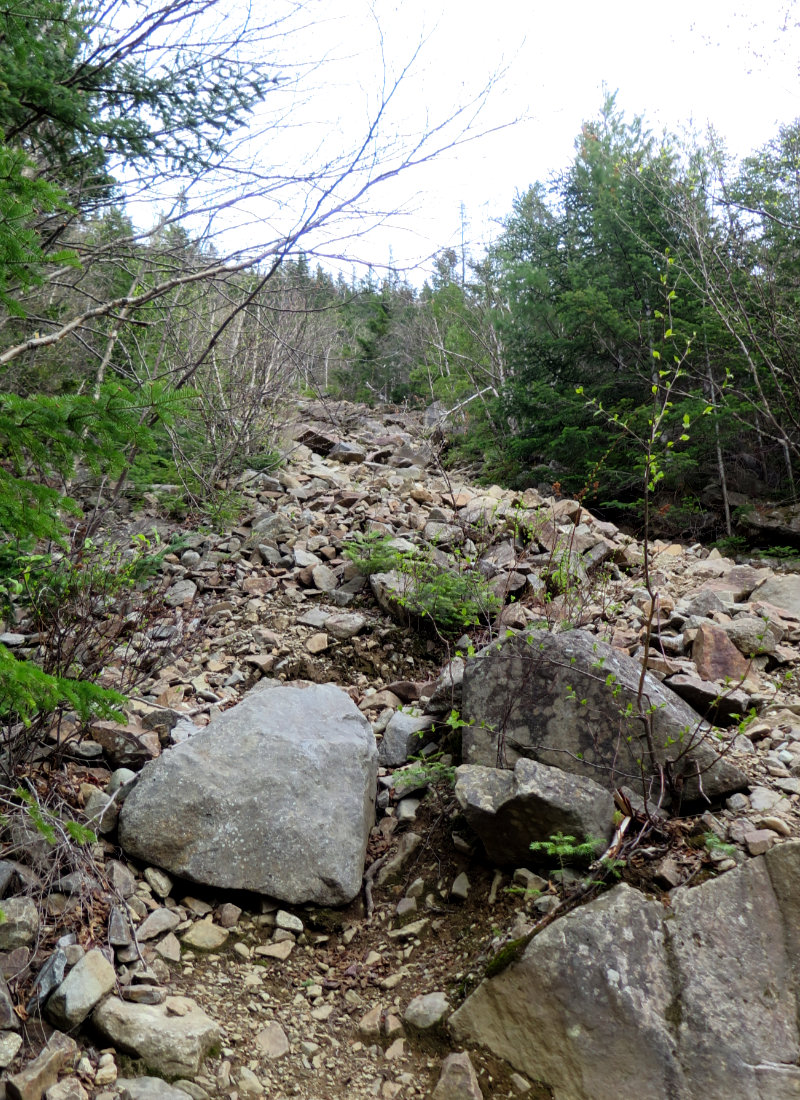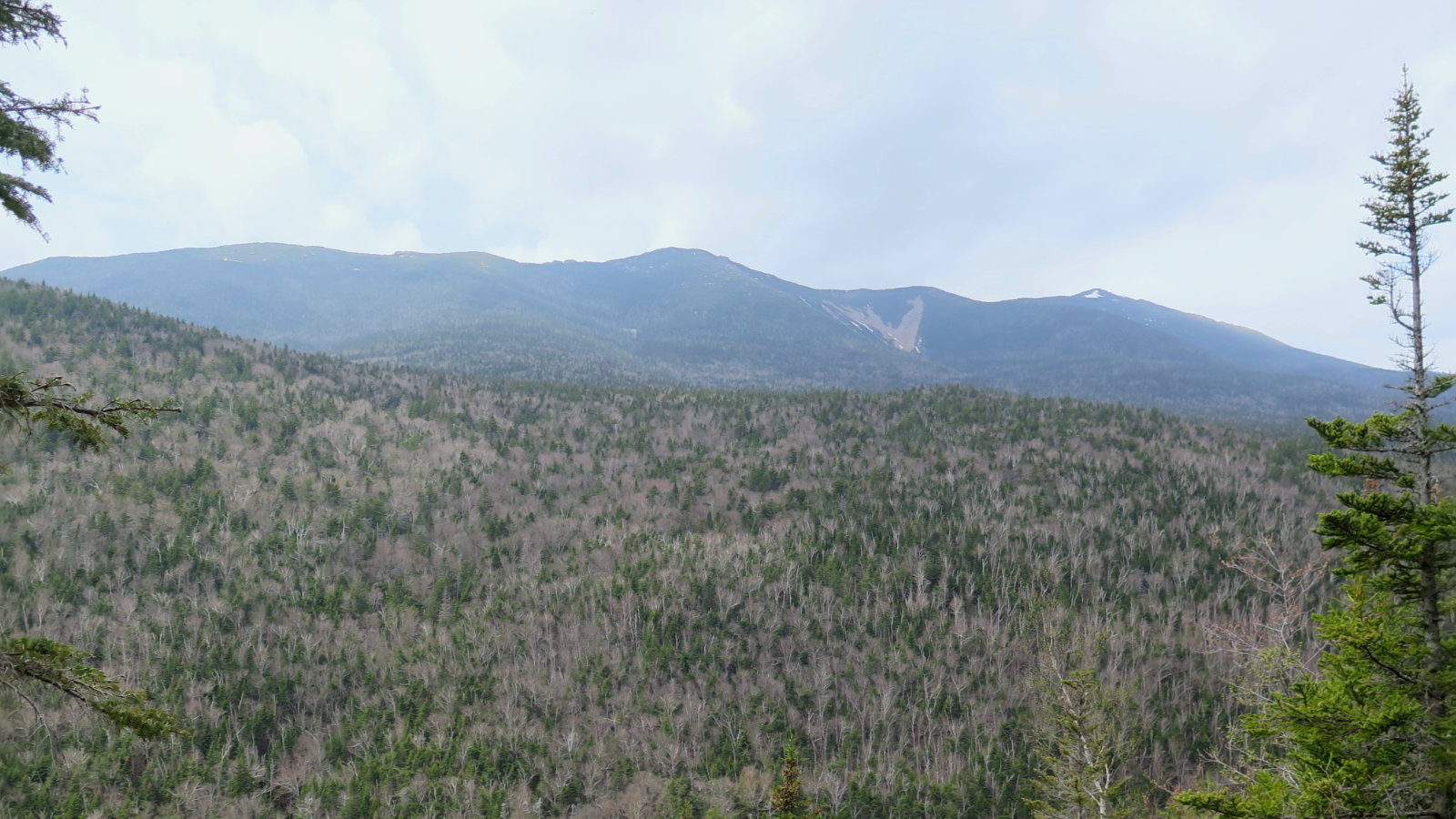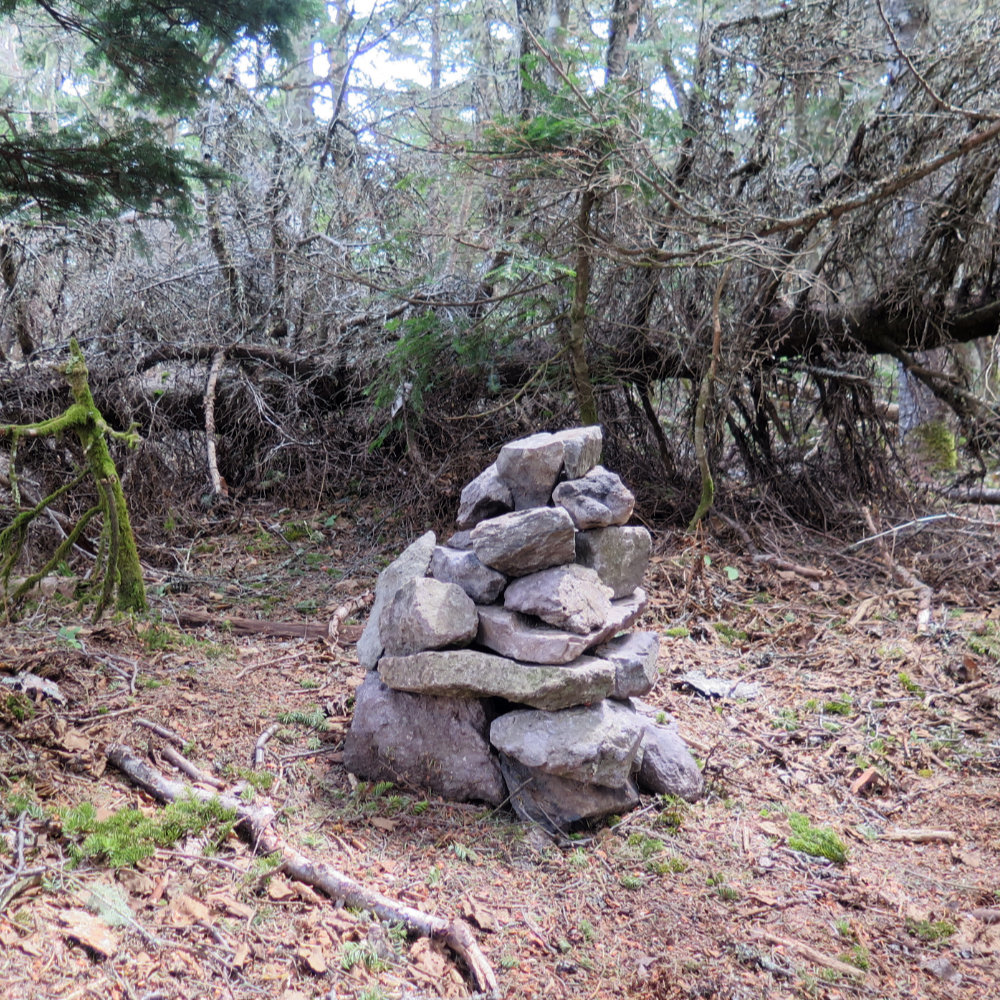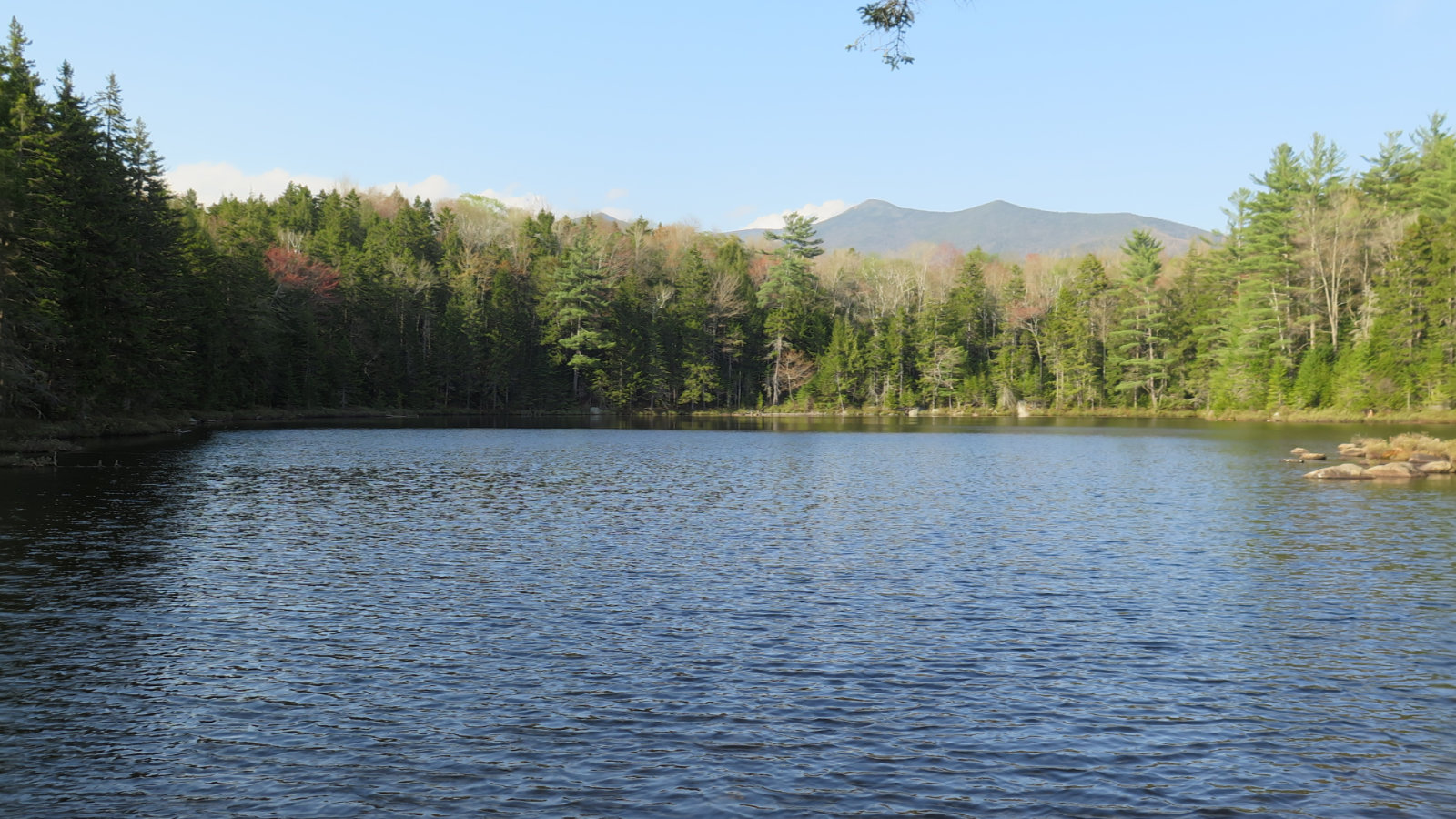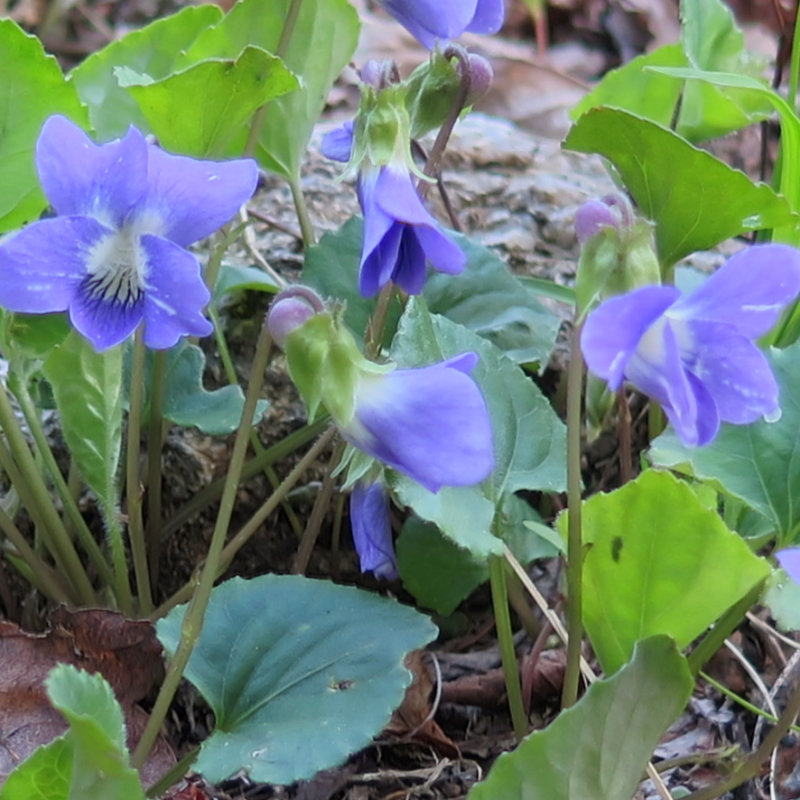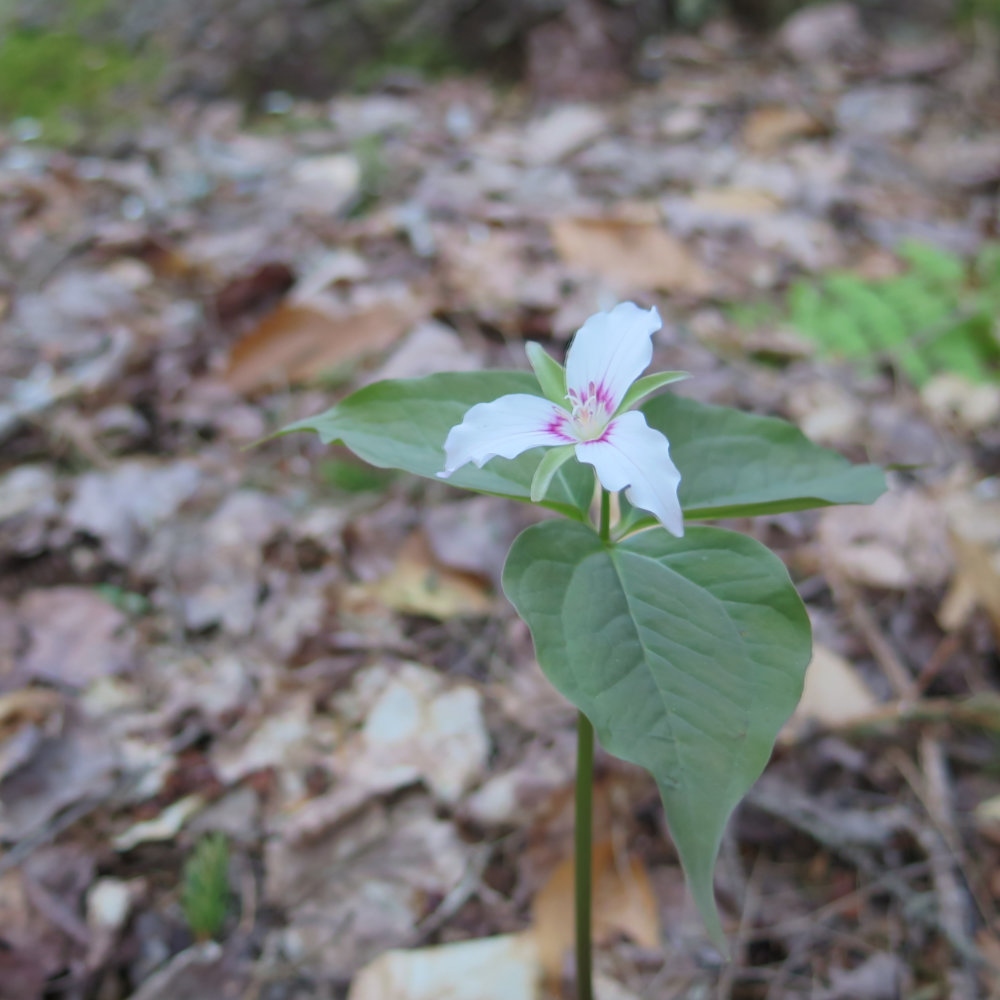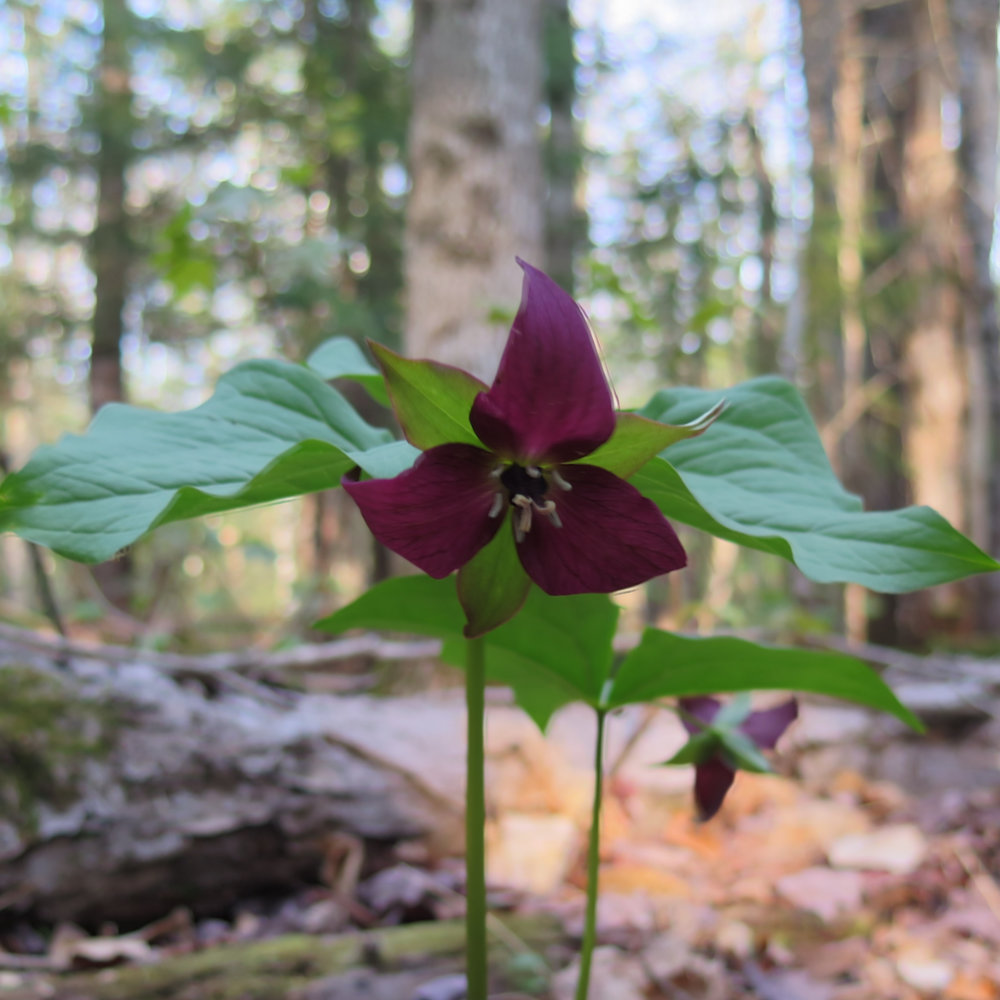 If you enjoy reading these posts, consider subscribing. Your email will only be used to alert you of new posts — typically 1-2 times per week. I will not use or share your email for any other purpose without your express permission.