Mt Flume (4,328 feet). Mt Liberty (4,459 feet). Lincoln, NH. 2020-09-17 (Thursday.)
Via Whitehouse, Liberty Spring, Flume Slide, and Franconia Ridge trails. Approximately 10 miles round-trip.
68 dF at the trailhead, 50 dF at the summit. Winds were negligible at the summits. Overcast.
Trailhead: 1145. Flume summit: 1500. Liberty summit: 1545. Car: 1815.
Steep. Oh wow, it was steep.
A colleague described her trip up Flume Slide in no uncertain terms. I almost certainly had a better time of it than she did, but despite the fact that I seem to be a mutant when it comes to truly enjoying Type II fun, even in the moment, I can totally get her drift. I won't try to snow anyone: this is a hard trail, and unlike something like the North Slide on Tripyramid, it's not like you can just turn around and there's the view. And with today being overcast and even a tad foggy, what views I had were attenuated to no uncertain degree.
In a moment, I'm going to stand aside and let the photos do the talking. I shot video as well, but that'll be posted at some unknown time in the future. Stay tuned.
Getting first things out of the way, don't hike down this trail. This is one of the few where my time hewed pretty close to the book time. Put in other words, it's damn steep. I had to work hard for my mileage. At the tentsite, I was talking with a hiker who wanted to know what it was like. He'd come up Liberty Springs trail, and fairly enough, felt it was pretty steep and rocky.
Make no mistake: I'd advise anyone to go ahead and hike up or down Liberty Springs trail, summer or winter, rain or shine. At its worst, the trail sits roughly at the angle of repose of dirt, which is around 35-40 degrees. There are places where one needs to hop down a large rock or two, but those are the exception, not the rule.
Flume Slide is a completely different beast that sits at whatever angle the rocks want. A bunch of it is at least as steep as the Twinway going up South Twin, occasionally steeper. It's as slabby and ledgy as the North Slide on Tripyramid. And there's no shortage of very loose scree in precisely the places where you dearly wish it wasn't. Quite a few times, there was no reasonable way up except to go off to the side of the trail, and use trees as handholds. At least a couple times, I judged a theoretical fall as resulting in a recovery, not a rescue. And in more than a few places, I wondered what it would be like if they implanted monkey bars in the rock. 
And so, echoing the AMC book, hike this beast of a trail in the uphill direction, going downhill only if absolutely necessary, and only then if there's no better option. It's unreasonably dangerous to do so.
This wasn't a particularly long trail. Unfortunately, as far as things to see, it wasn't very scenic today. Wildflowers are… well, it's mid-September, and autumn is well and truly knocking on the door. I don't want to describe the outing as getting miles in, but at times, that's what it felt like. You can't always have a postcard perfect day. But it is what it is. 
What I can say is that I hiked a steep and hard trail today, and that's its own reward.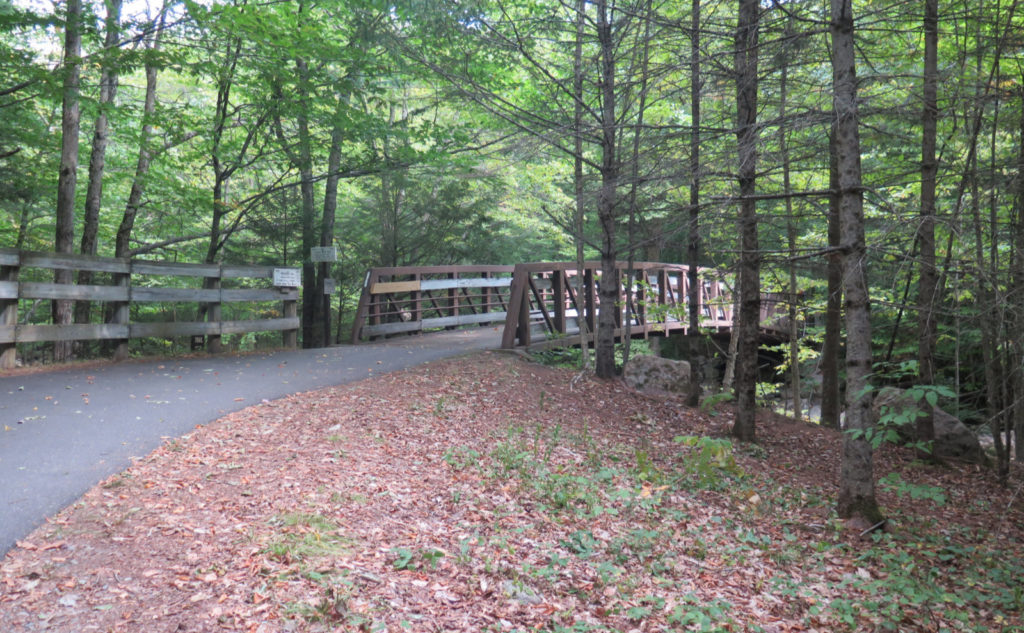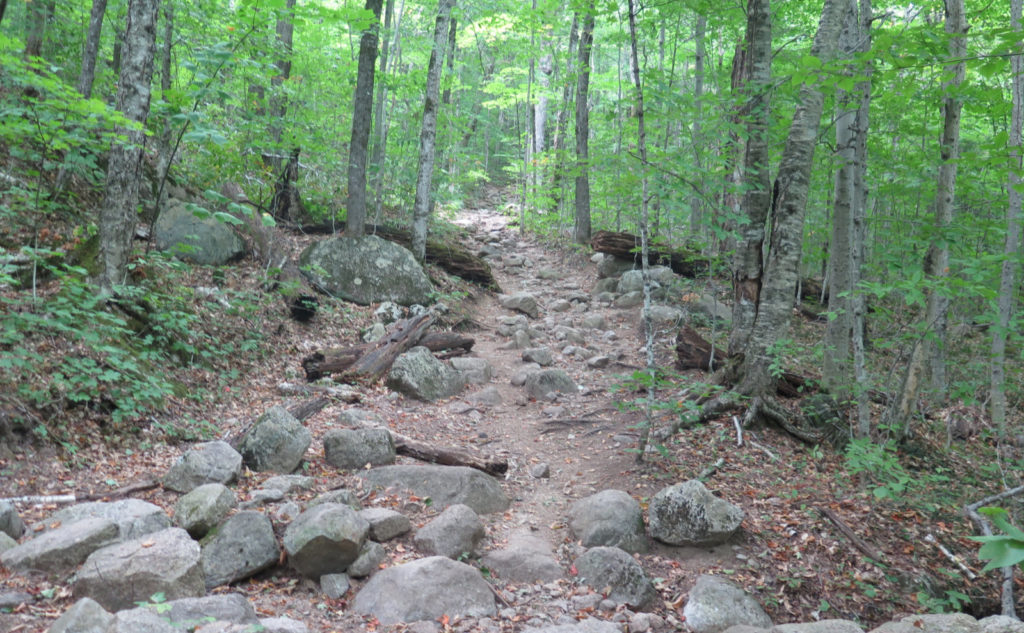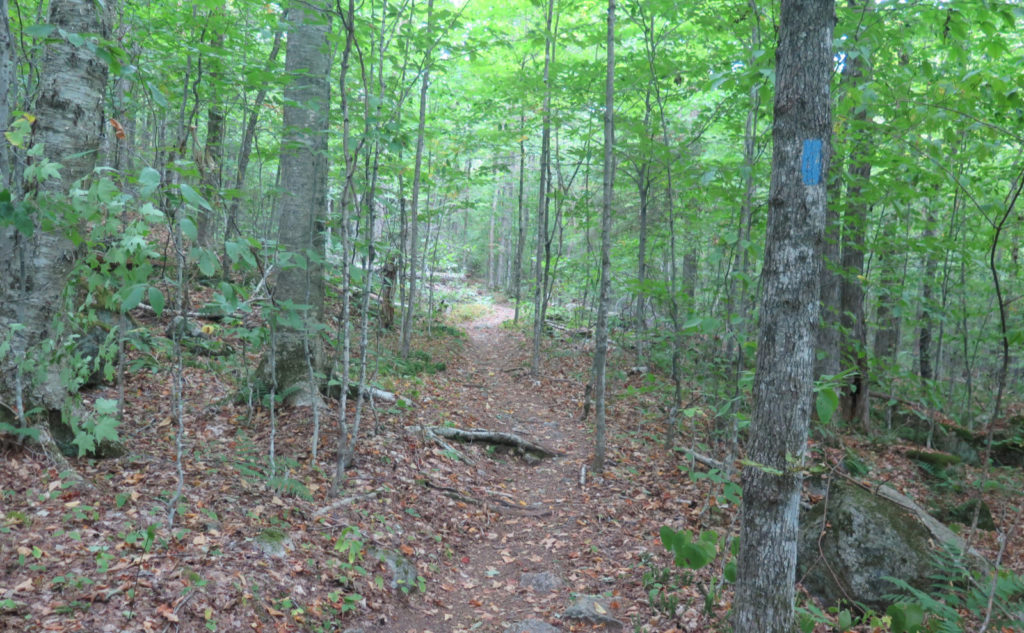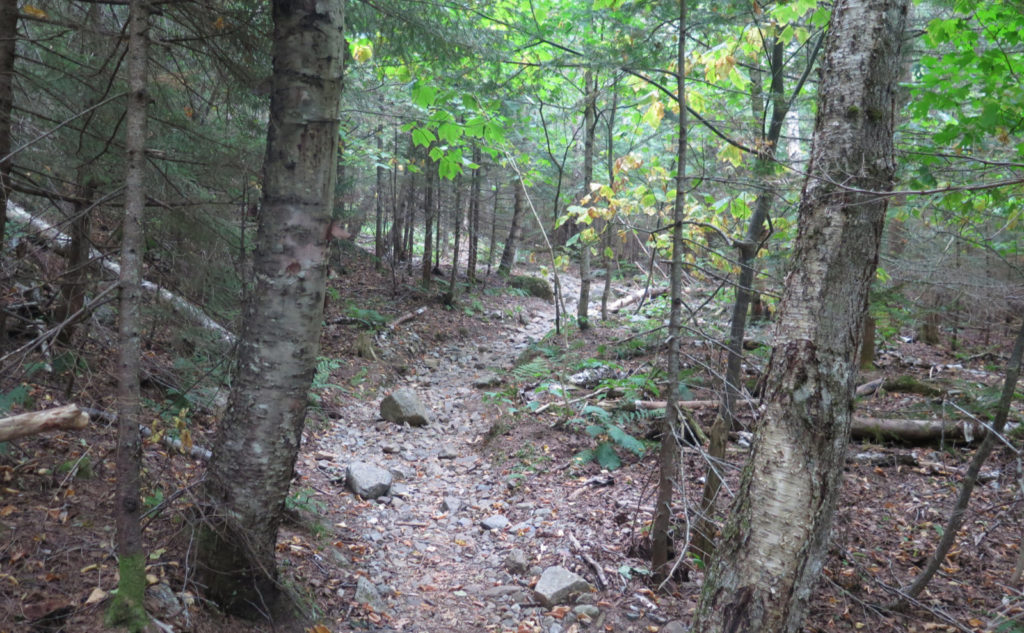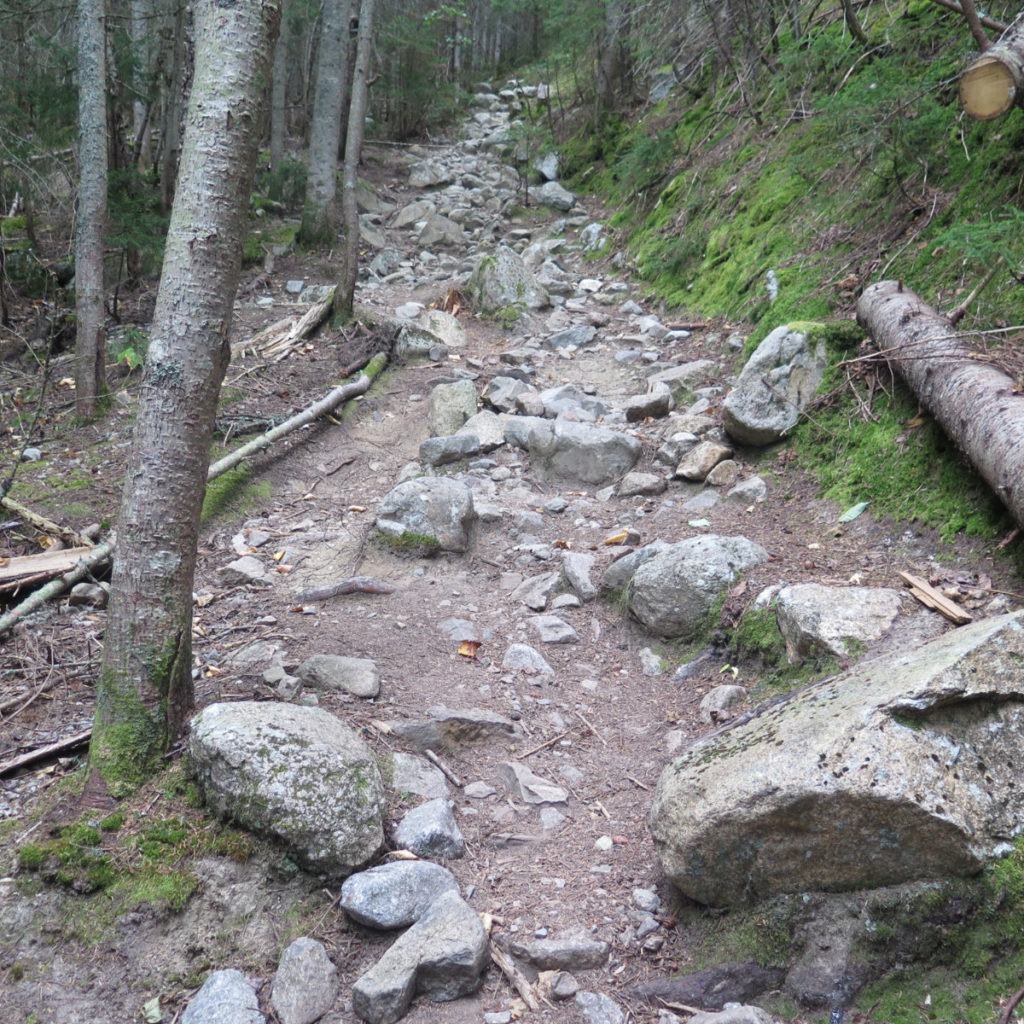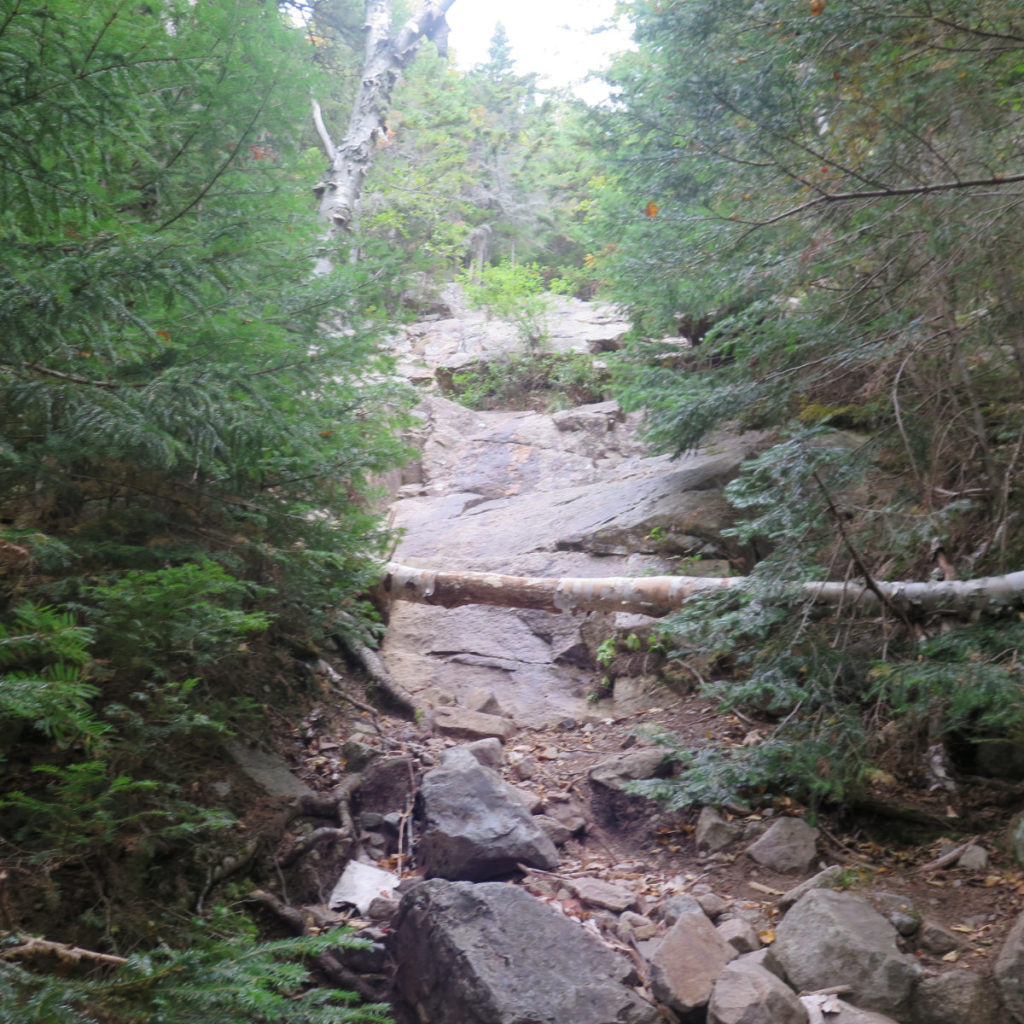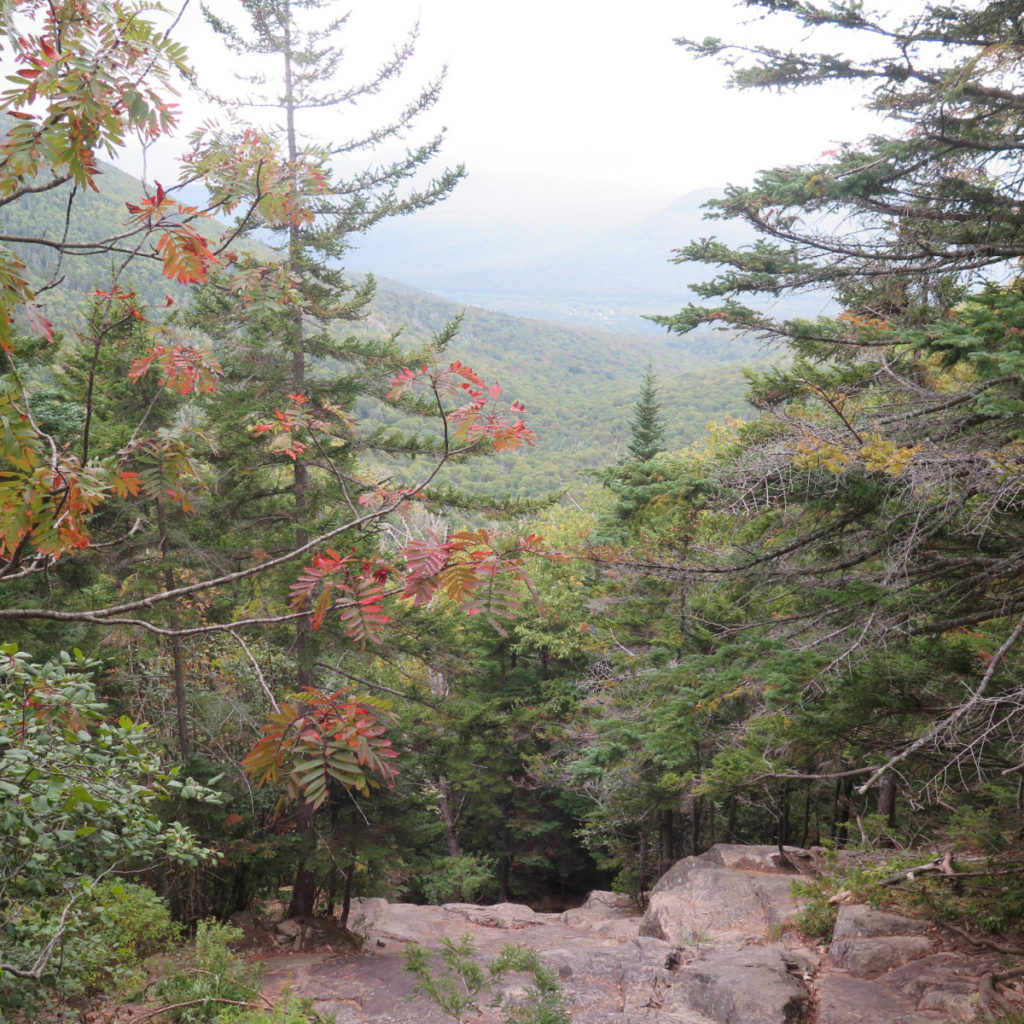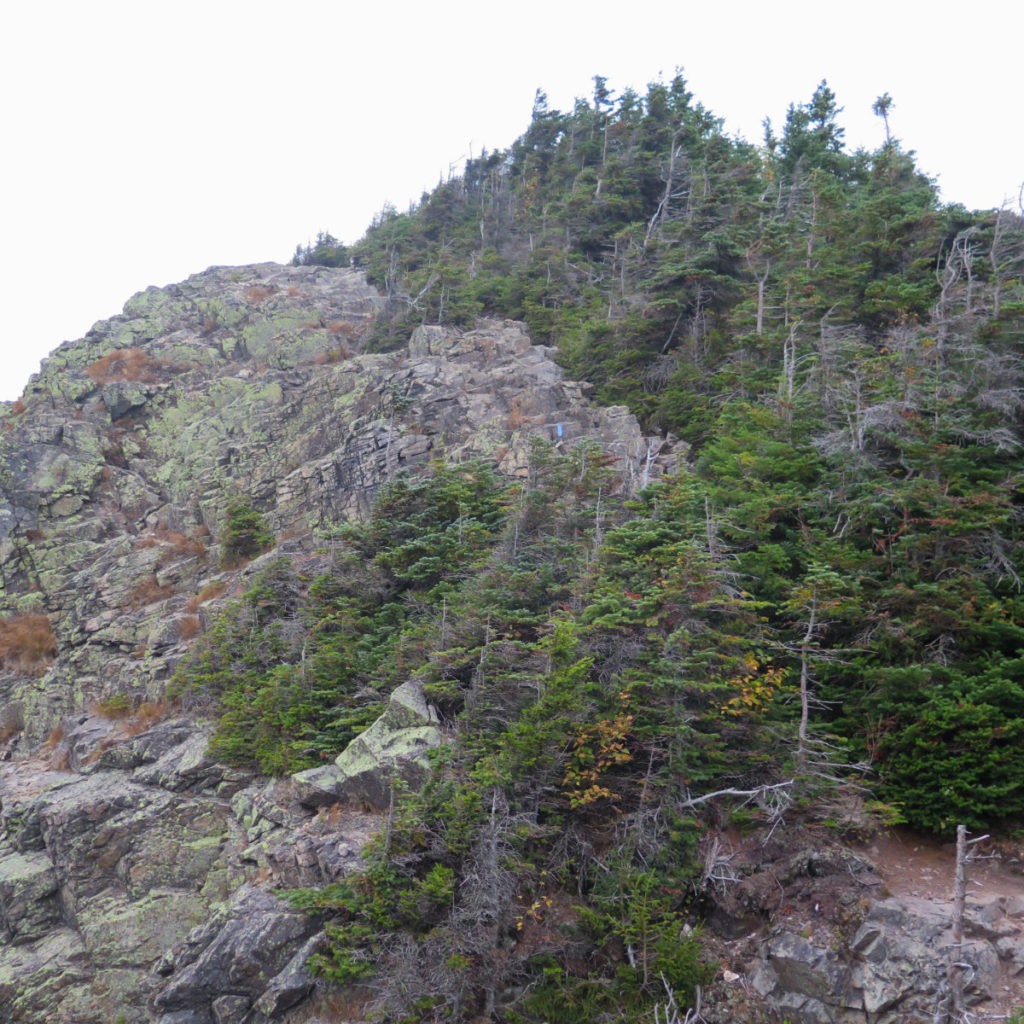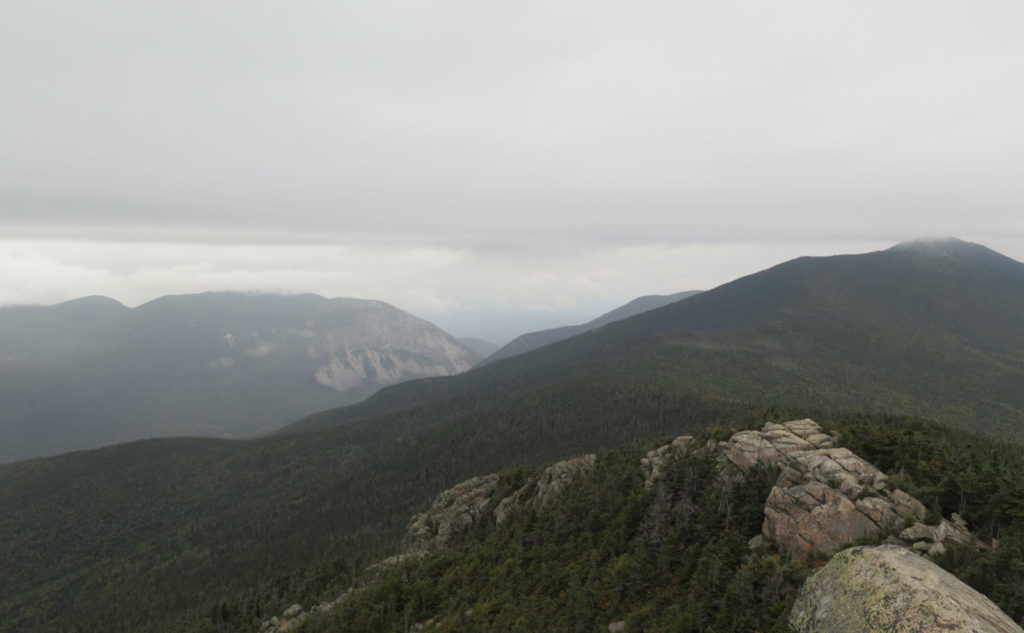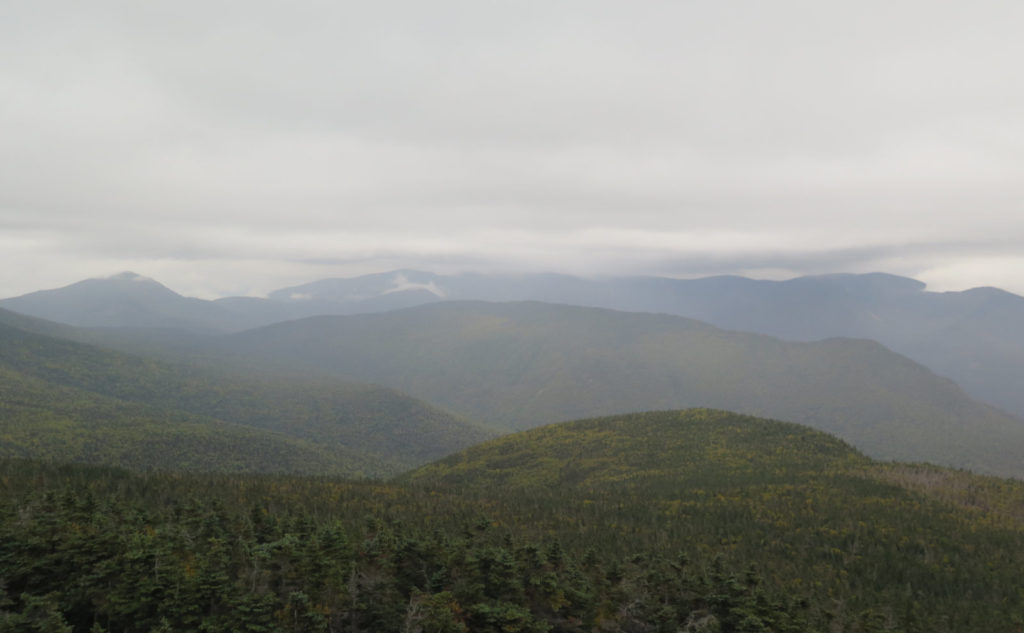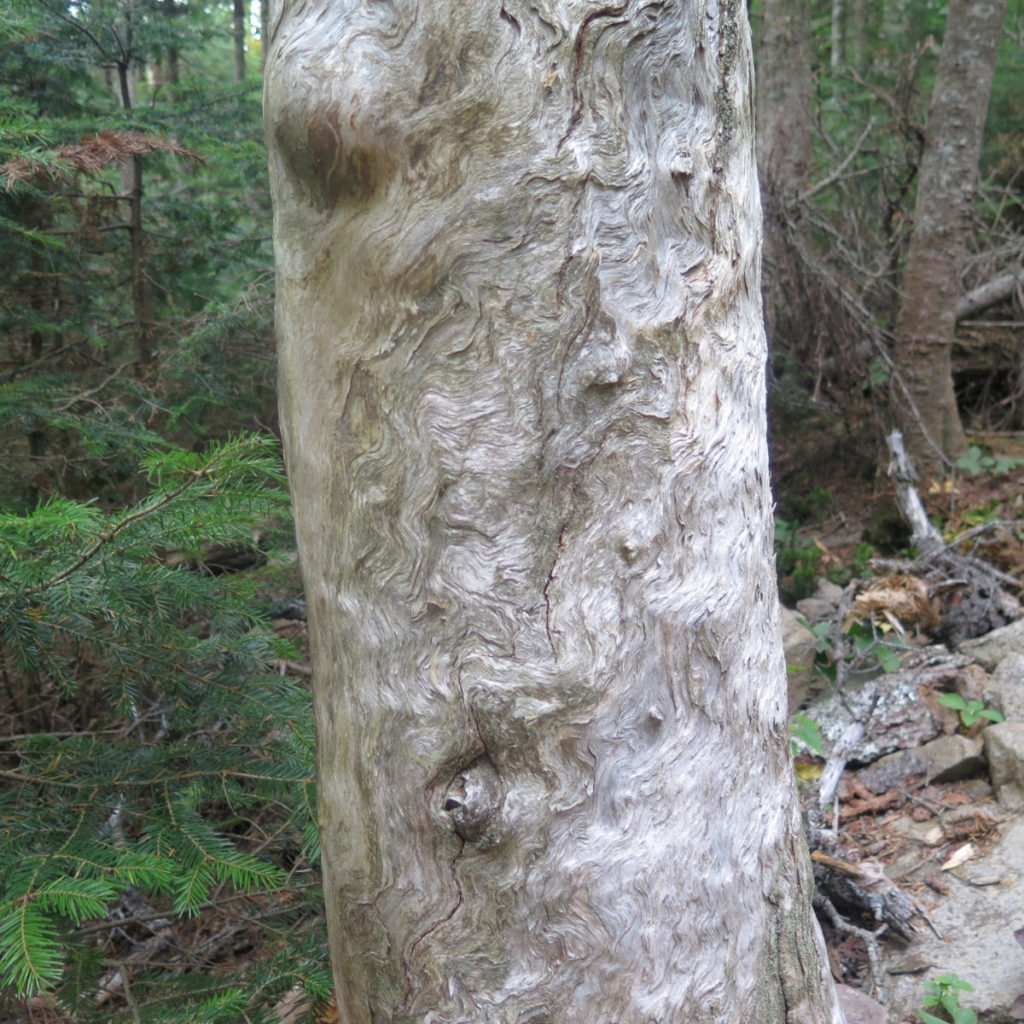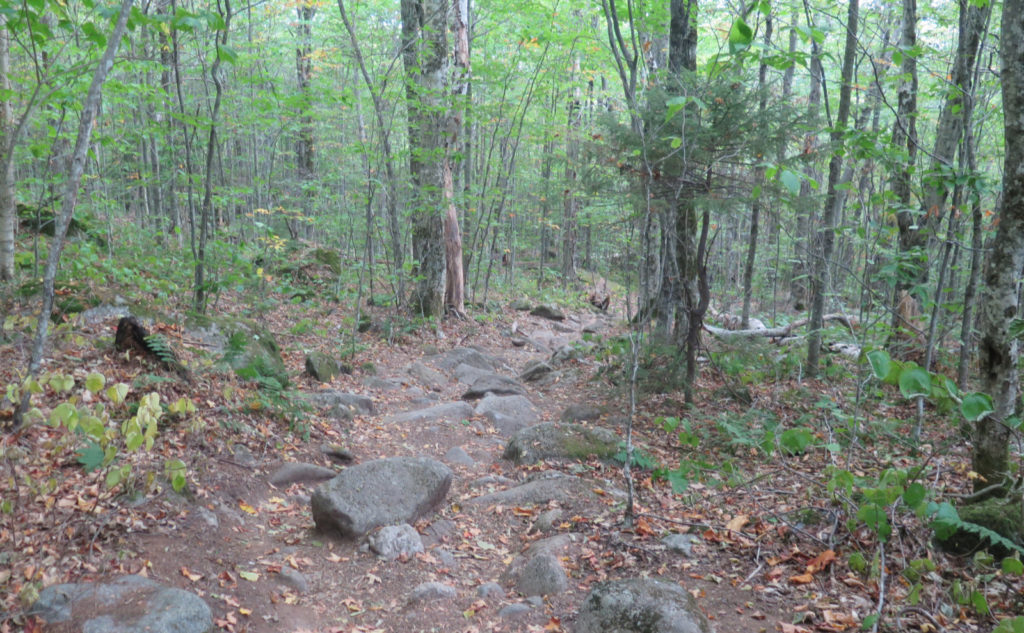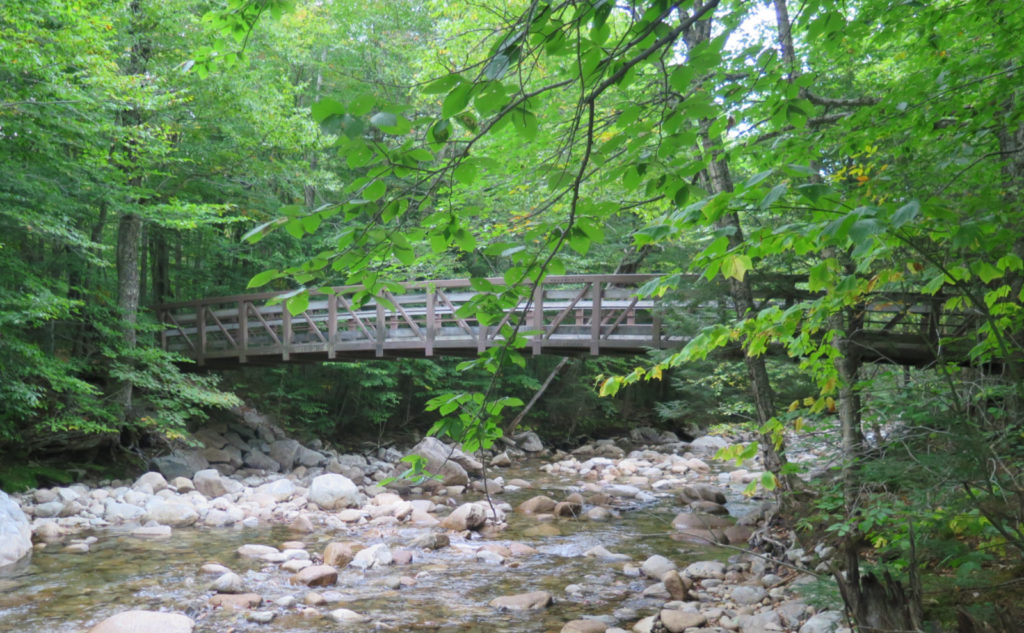 So thinking about it, the day was almost devoid of long views and wildflowers. Most of what I had to examine were the rocks I was clambering up. I'm going to give it a day or two, because it's hitting me that this is the hike where the rocks were the main attraction. And it's entirely legit: after all, the North Slide is pretty much that, as is Mahoosuc Notch. It's not like there's no precedent. And there's always the fact that I feel pretty accomplished for getting that trail checked off the list. I'll probably go back, because it's hard, but totally worth it.
When I finished the 67, I was feeling out of sorts. Somewhere out of the blue, I got the sense to hike Liberty and Flume. I still remember how happy I was that day, and how grounded it made me feel to just be back there. It wasn't entirely the same, but those two mountains worked some kind of magic today. Which is good enough for me.
As always, stay safe out there.
Nuts and Bolts: Take I-93 up to Franconia Notch. Take the Route 3 exit, just after Exit 33, and go one past the Flume Visitor Center. Don't worry if you miss it, because as long as you catch it quickly, you can turn around and backtrack.
Trailhead will be on the south side of the parking lot, to the left of the sign marking where the loo is located. Blazes are blue on Whitehouse and Flume Slide, and white AT blazes pretty much everywhere else. The trails aren't at all hard to follow.
If you enjoy reading these posts, please subscribe — stay in the loop! Your email will only be used to alert you of new posts — typically 1-2 times per week. I will not use or share your email for any other purpose without your express permission. And feel free to share via social media using the buttons below.
Find me in the mountains, on this blog, or on Twitter: @Protean_Hiker https://twitter.com/Protean_Hiker/