Bonds are Breathtaking!
Bondcliff, Mt Bond, West Bond. Lincoln, NH. 2019-03-14. (Thursday)
Via Lincoln Woods trail, Bondcliff trail, West Bond spur. Approx 22 miles.
30 dF +/- at the trailhead, 40's at the summit, with 4-8 MPH winds very occasionally gusting to 20.
30 dF back at car. Clouds/overcast all day.
Trailhead: 0745; Bondcliff summit: 1300; Mt Bond: 1400; West Bond: 1500. Back at car: 2000. (12.25 hours.)
22 miles doesn't happen without a lot of time and a lot of leg. The weather was warm, which was a plus, although the clouds never really let up until nighttime. A bit of moon and you don't need a headlamp.
Lincoln Woods trail is, as always, very broken out. Bondcliff was "OK" although with 4-ish feet of snow on the trail, one's eyes were always in danger of being poked out from tree branches that are overhead in the warmer months. Oh well.
Heading up the Bondcliff trail, I found the slope to be mainly easy, although in the switchbacks, it took a little more effort to keep things going. But on the whole, the trail going up to Bondcliff was fine. I'm always amazed when I return to a mountain I once thought was "hard" to find out that it's really not that bad. The gain in elevation on the whole really felt more gradual than sustained.
Problems arose on the other side of the col, where the wind was making route finding a bit challenging. There are cairns until there aren't. There are probably blazes somewhere below the snow. I neglected to check my GPS at one point, opting instead to follow established footprints — bad idea. I ended up on a bushwhack that went around the summit to the other side before topping out on Mt Bond. Ouch. I found where I made that mistake, and looking back, it wasn't hard to miss, but still, a quick check would have shaved about 20 minutes off my trip — and with the day's long mileage, that would have been welcome.
Going to West Bond, the trail was… interesting. It's a quick spur, so how much "fun" can you have in that amount of time, but in the warmer months, that trail is much easier. That being said, it's a short spur. I was at the summit fairly quickly and overall painlessly.  There were the ever-present tree branches at eye level, but it's not hard to deal with that.
Heading up Lincoln Woods, I've often gazed at Bondcliff. Today, though, the clouds conspired against me. "Inside a ping-pong ball" was an apt descriptor. But as the day progressed, the clouds, while they didn't at all disappear, lifted up a little. I couldn't see Franconia Ridge's majesty, and Moosilauke was a shadow, but I could see all of the Pemmigewasset Wilderness, and pretty much any summit that was on the lower end of 4,000 feet. An attenuated view, but a view nonetheless.
As with anything on the trail, you can seek a lot of things, but you can't seek perfection. If you keep your expectations set accordingly, you can get a lot from any trip. It was a very hard outing, with 22+ miles over 12+ hours. But it was fulfilling, and I'm still feeling the sublime happiness from standing once again on Bondcliff, from appreciating the views from Bond and West Bond, and in general, just being out in the wilderness.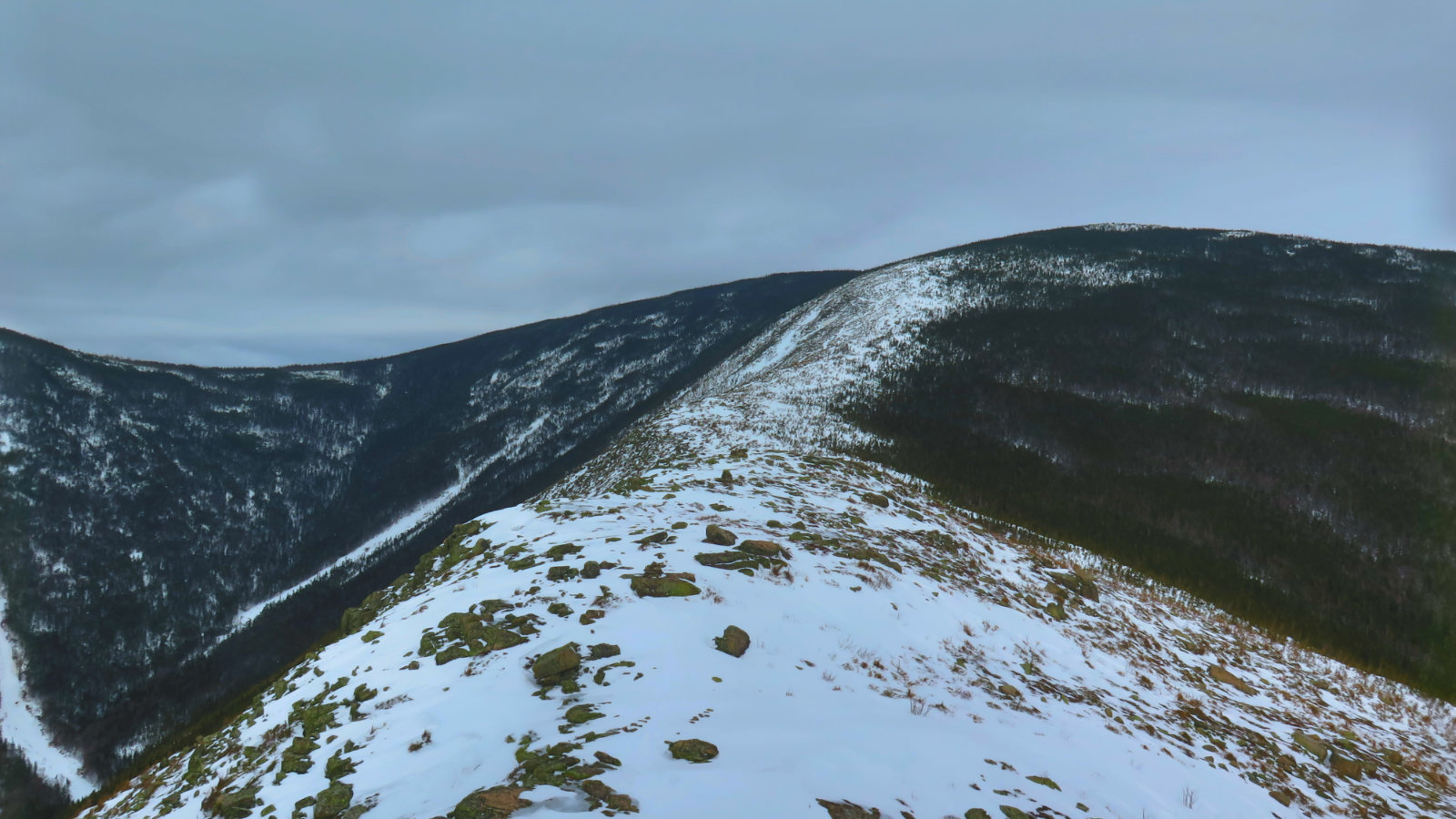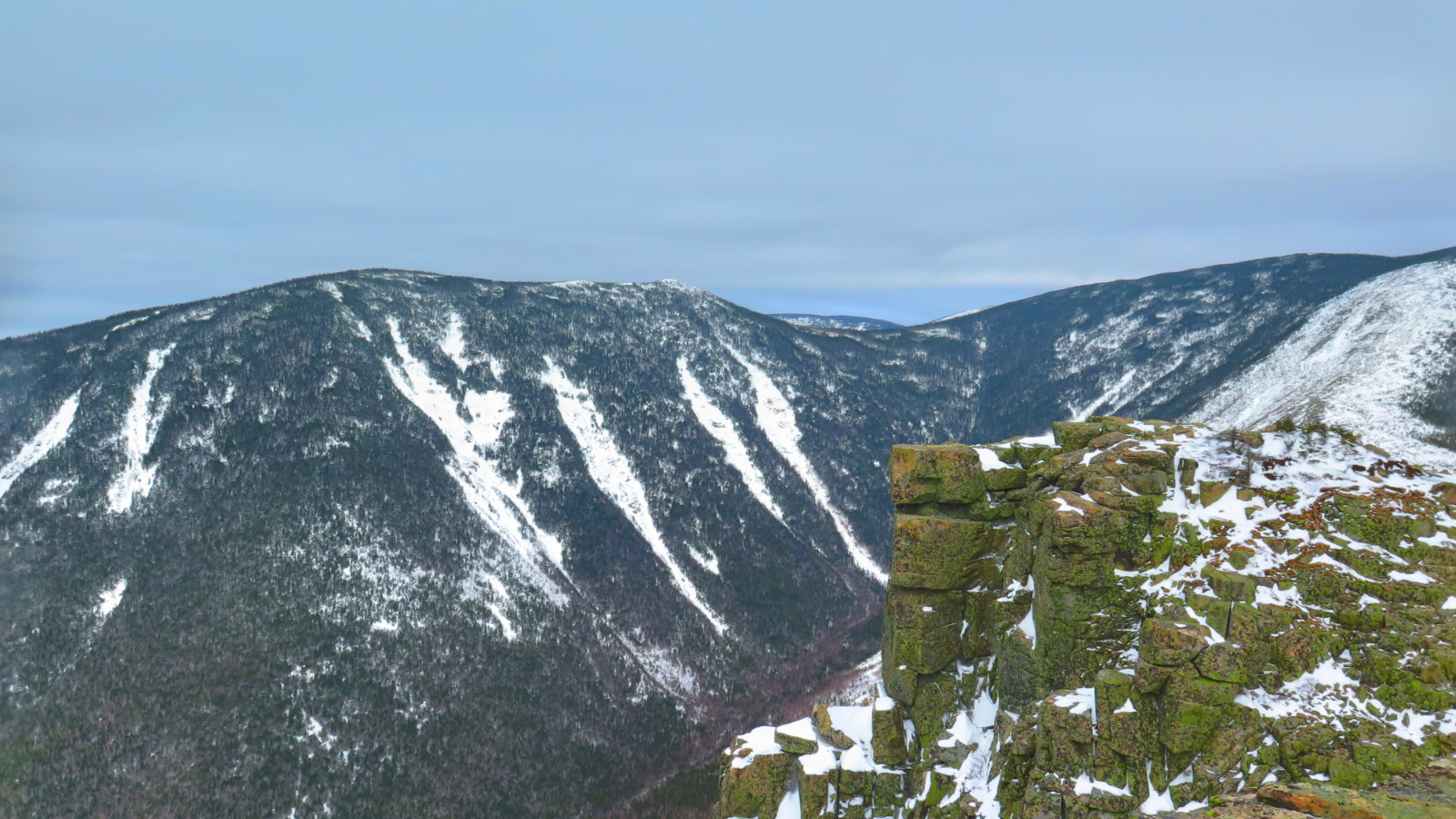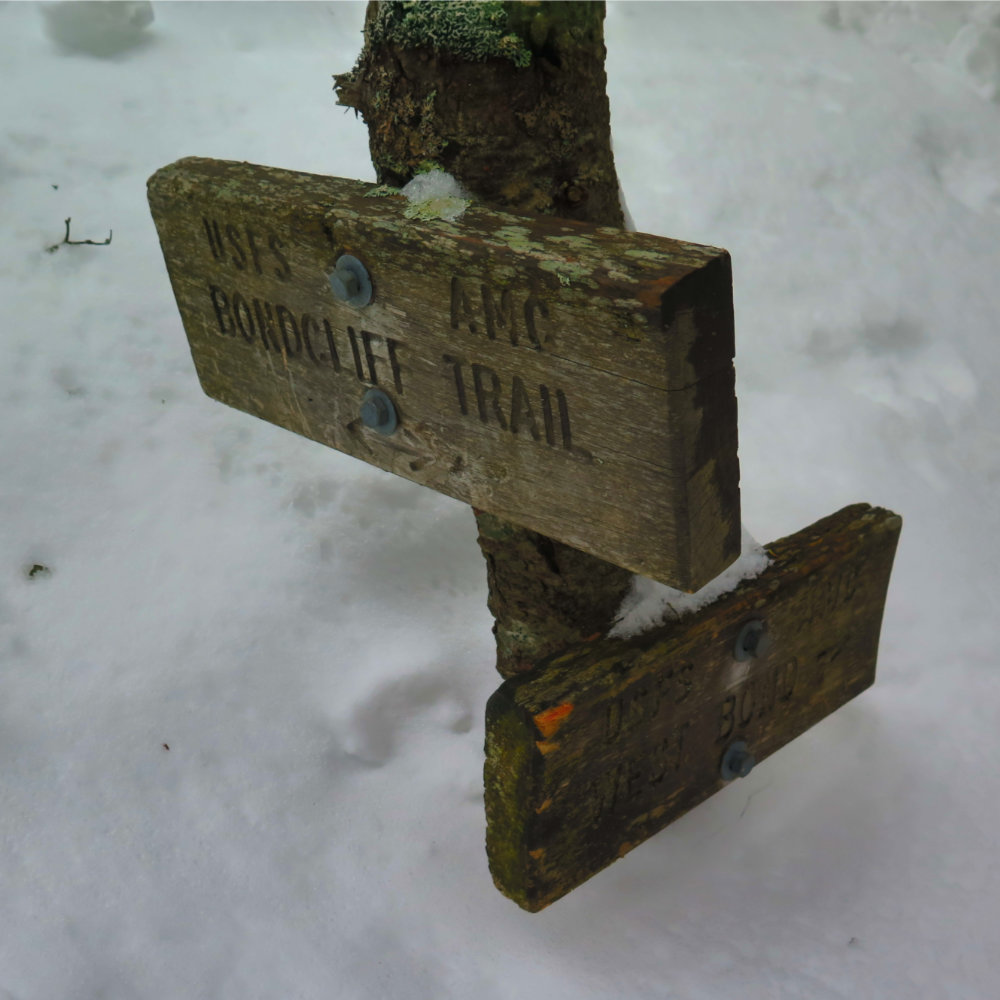 If you enjoy reading these posts, consider subscribing. Your email will only be used to alert you of new posts — typically 1-2 times per week. I will not use or share your email for any other purpose without your express permission.