Mount Waumbek (4,006 feet). Jefferson, NH. 2021-09-14 (Tuesday.)
Via Starr-King Trail. 7 miles round-trip.
72 dF at the trailhead, 65 dF back at the car. Winds were negligible initially, but picked up to about 2-4 knots as the afternoon progressed into evening. Partly sunny to start, becoming cloudy by late afternoon.
Trailhead: 1510. Summit: 1710. Car: 1920. 
Where is the balance between pleasure and pain? 
The low-level burn that is plantar fasciitis continues. But I really don't want to be defined by that, so I've been trying to take things back from that demon. Judiciously, because I've been cautioned by at least one doctor not to rush things, else it rears its ugly head and comes back with a screaming vengeance. And so with that in mind, I pondered where to go next. Of course, I've been wanting to get back to the bigger mountains. Back to the 4,000 footer list. 
All that in mind, the question of where started out with 'not-where.' Some were obvious, like rock-hopping for hours in the northern Pressies. Spiritually, that would have been the best balm, but I can totally picture me being waylaid for weeks after that indulgence. I looked to the easier stuff, for sure. Quickly rising to the top was Waumbek. Quick, relatively short, fairly easy grades. I recalled the trail was mostly soft dirt. And the stuff to see was going to be there. Weird, I know, but that fireplace, and the well… 
Time to own things
Most of my starts lately have been nearly absurdly late. This day, I just went with it, and arriving at the trailhead, I realized that by starting late, I'm seeing these shorter hikes as they approach the crepuscular period, from bottom to top, and then back to bottom again. I've hiked Monadnock more than 100 times, in all seasons, so this notion fit in well with the whole idea of longitudinal study of places. Of all the things I've learned by doing the grid, it's that change happens on many different scales. It's fascinating. 
At this point, I've hiked Waumbek five times. Much of it wasn't appreciably different, and indeed, there was a sort of "worn blue jeans" feel to the day. The mountain still harkens back to the woods I used to walk around in when I was a kid; a certain familiarity. There were no surprises, but at the same time, there's a sublime comfort in that, and it's freeing in terms of leaving a lot of headspace to ponder things.
The hike became like listening to John Cage's 4'33" — the ambient sounds become the symphony. Down low, the rushing water of a nearby stream. Chipmunks making their squeaking calls back and forth. Wind rustling the tree branches above. A soundtrack I most enjoy. 
It wasn't all quiet, though
I did meet a few people, which was nice. One group had a wonderful puppy who was just so full of pep, and yet not a total spaz. There were doggie kisses, much tail wagging, and in return, no shortage of scritches. I bumped into a hiker that I'd met before, and that was nice, too. A guy, up from a few states to the south, was up trying to nail down several peaks on his 48 list, so we got into talking for a spell. For a bit late on a Tuesday a bit after Labor Day, the mountain actually felt a little busier than I'd have expected. But it was all good. 
Views from the top? Of course, the actual summit is viewless. However, carrying on about 40 paces or so past to the east, there's a section of blow-downs that I've seen in the past. Somehow, the view felt a little bigger this time, a bit wider. Not sure what's gone on with that, but perhaps some of the dead trees have fallen in places where I couldn't see them from my vantage point. Either way, the young growth hasn't moved fast, so I had almost unchecked views of Mt Washington and its neighbors. Ducking this way and that, I spotted Lafayette, and could see Carrigain. 
The impending storm, though, had its effects. I started out with partly sunny skies, but very quickly, the clouds tightened up, and made it clear they were staging for the morrow. I wasn't going to see into Maine, but at least I could see some things. You take what you can get. 
Hello, I must be on my way
I got back to the car with the most feeble light that was the absolute last scrapings from the bottom of the barrel of dusk. Which was fine by me. My feet were a little sore (indeed, there was a low-level burn for much of the afternoon) and I was sweaty and more than a little tired. But hey, I got out, finally back to the 4,000 footers. Home. 
As always, stay safe out there.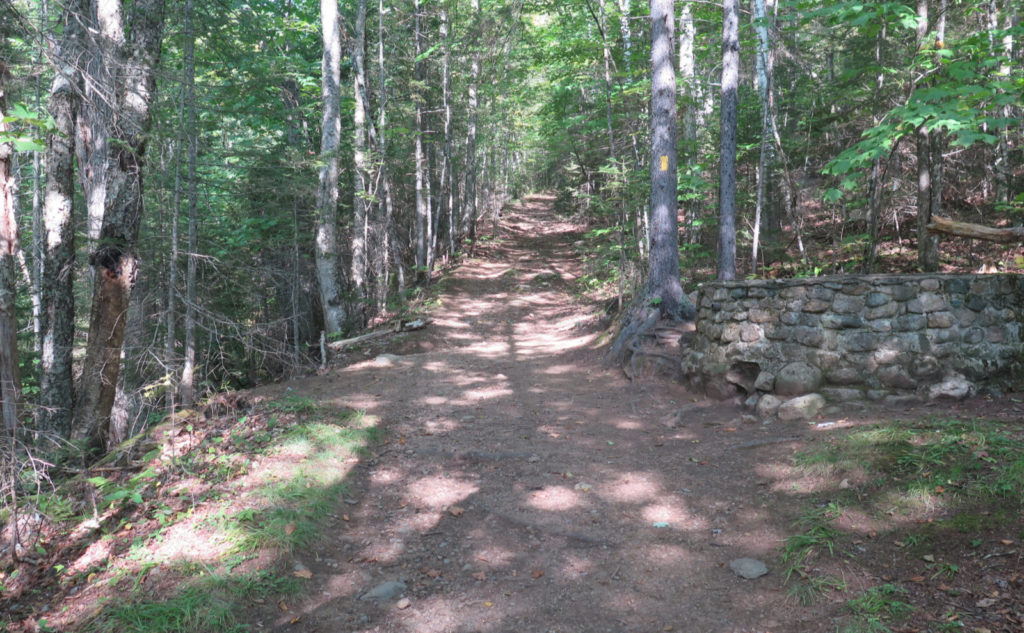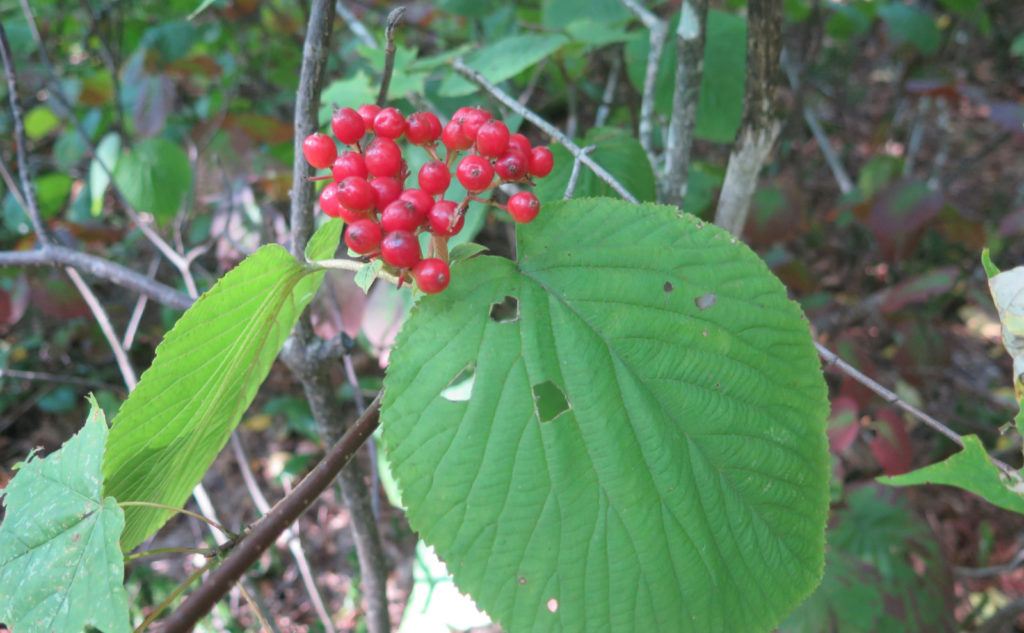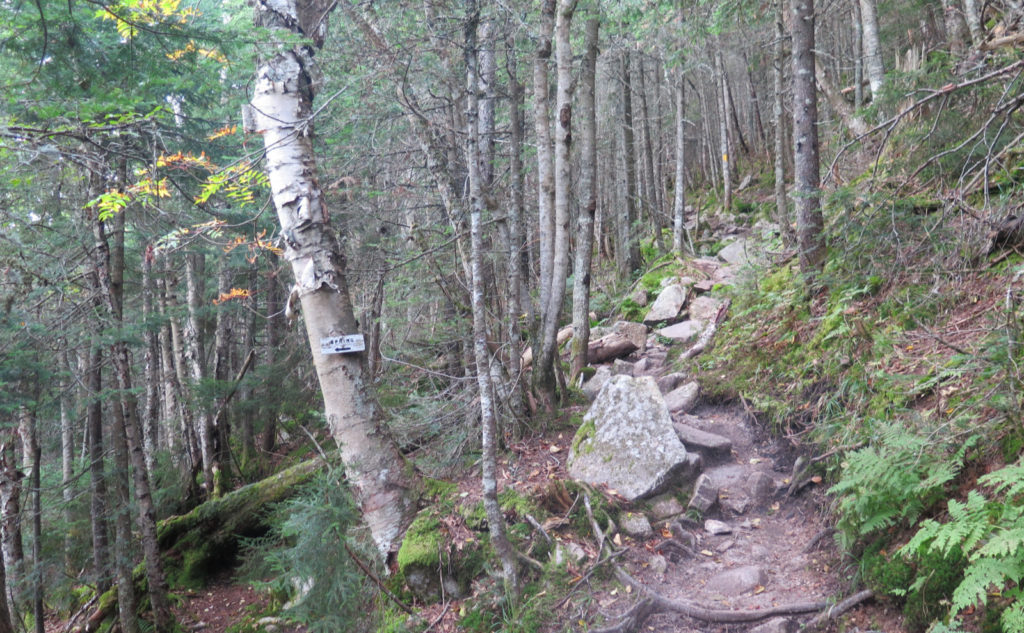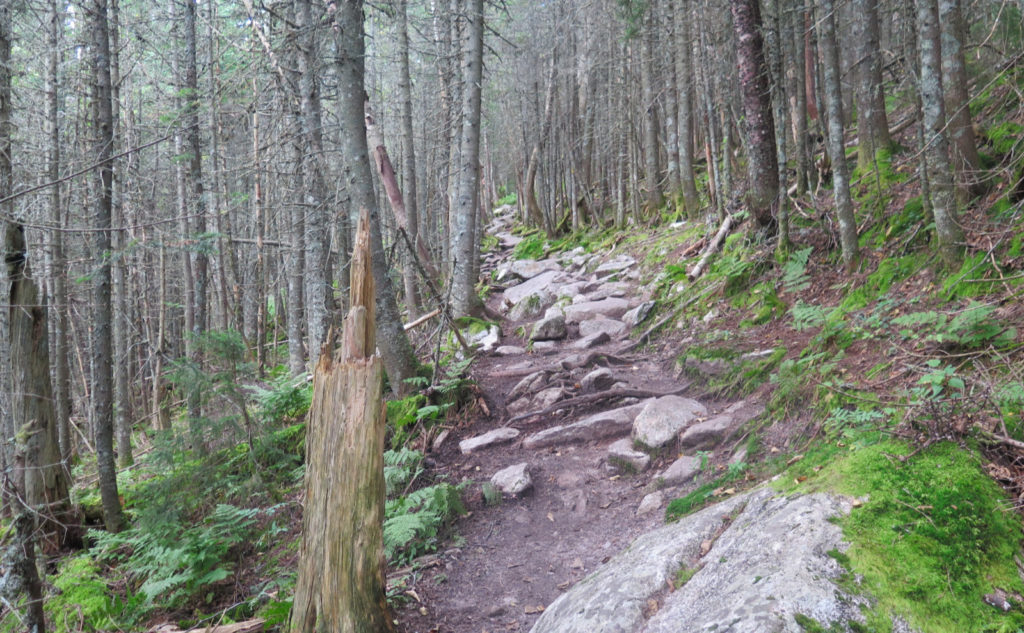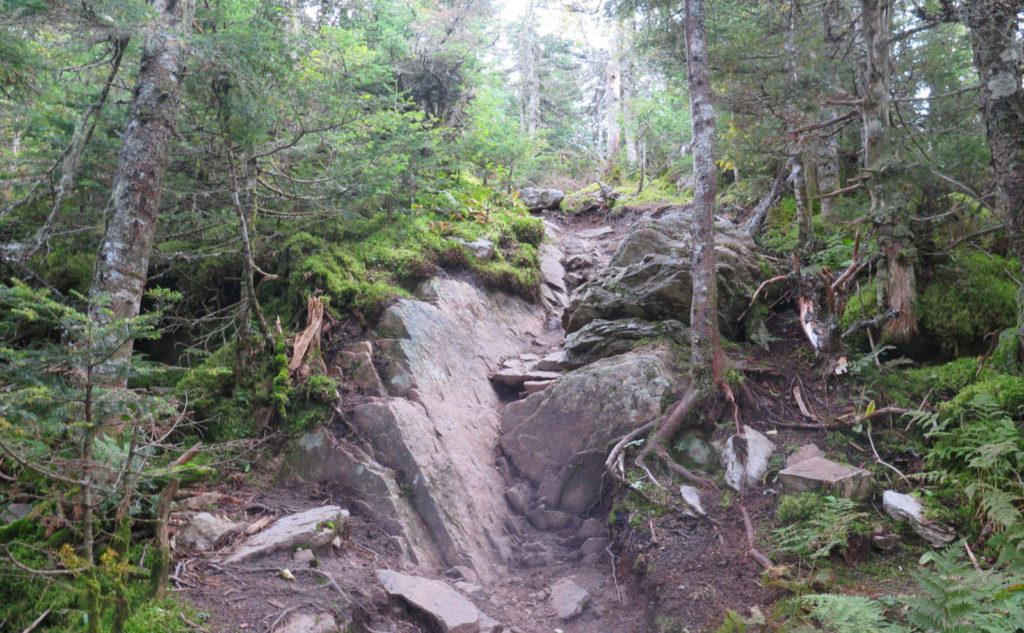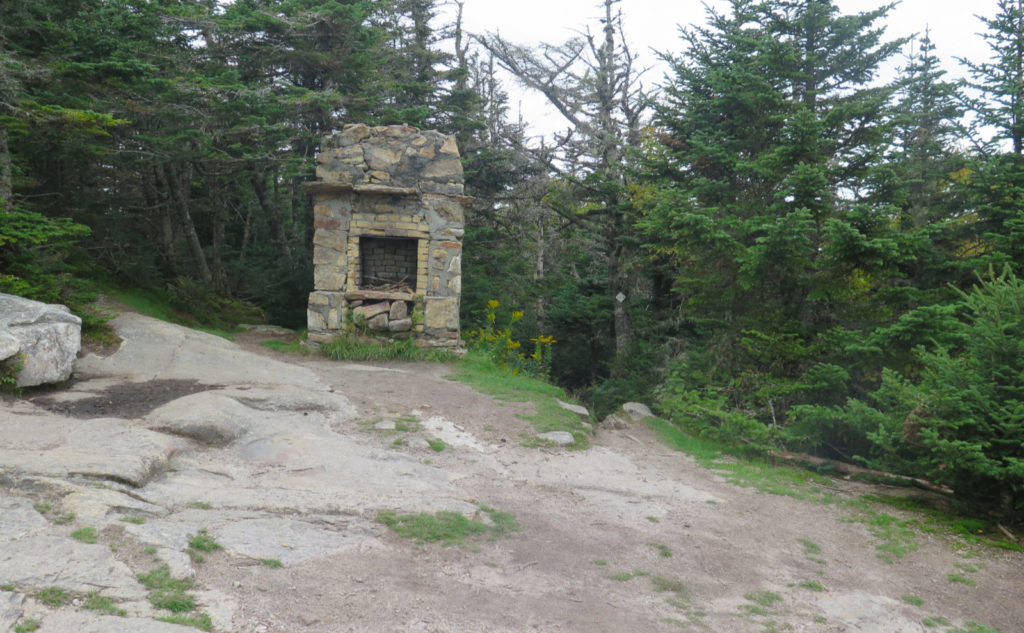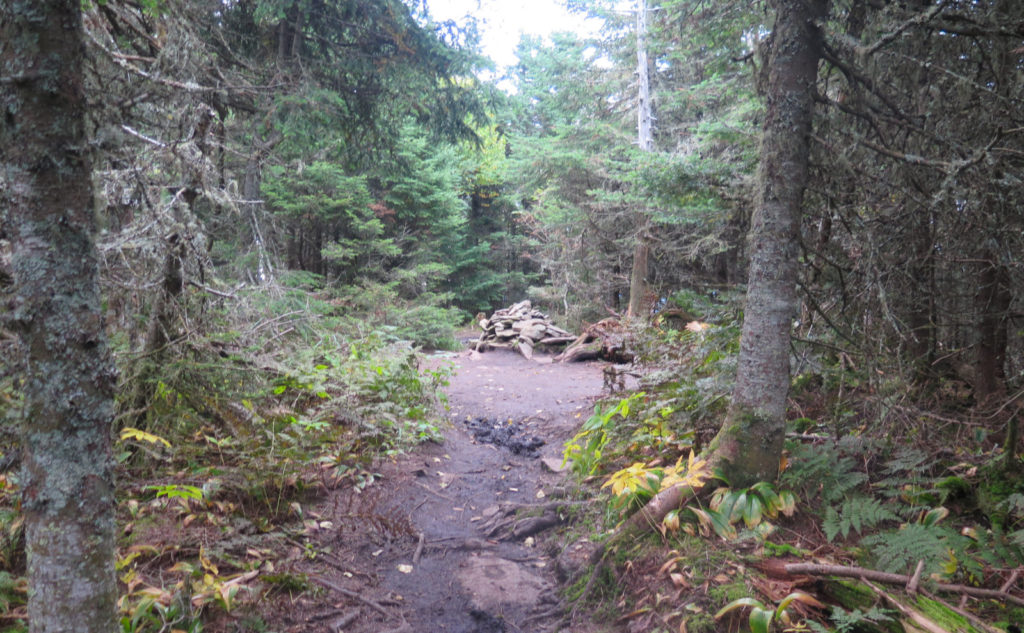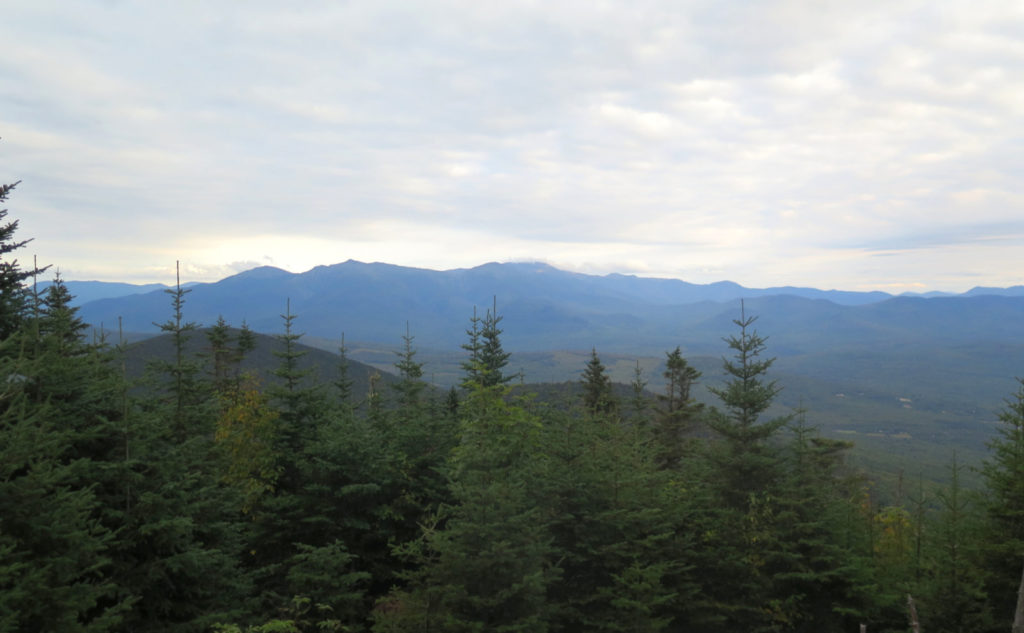 Nuts and Bolts: Park at the end of Starr-King Road, where you'll find the trailhead. In wintertime, that road is very steep, and you might not be able to drive up. Just before Starr-King Road, you'll see a small parking area nearby.
Blazes are yellow and abundant. The trail, however, is in excellent condition as I write this. Even in the dark, I was having no issues finding my way. Heartfelt thanks go out to the Randolph Mountain Club for their outstanding work! Please consider joining the club, and support their mission to maintain the trails in the area of the northern Presidential range. 
If you enjoy reading these posts, please subscribe — stay in the loop! Your email will only be used to alert you of new posts — typically 1-2 times per week. I will not use or share your email for any other purpose without your express permission. And feel free to share via social media using the buttons below.
Find me in the mountains, on this blog, or on Twitter: @Protean_Hiker