Owl's Head Mountain, Lincoln, NH. 2019-08-10.
Via Lincoln Woods trail, Black Pond bushwhack, Lincoln Brook trail.
Thwarted by Thor! 
So it was a good day for a long walk in the woods. Whatever I didn't get done in terms of peak bagging doesn't matter in light of that simple fact. Indeed, a lot of things went right, in spite of the fact that I didn't summit. And there was a surprise, to boot! So overall, today was a win, despite the loss. As I've mentioned, the mountains were carved out 12,000 years ago, and it's very likely that they're going to stick around for a few more.
Driving up, I was starting to develop opinions about the day. There was the insane traffic at the I-89 interchange in Bow, that I just don't see in the other three seasons. And a few exits after Concord, things came to a near-standstill due to a car crash on the southbound side. Throughout, there was this nagging, intermittent rain that didn't seem to do much more than annoy. More on that in a bit.
For a Saturday, I wasn't at all surprised to arrive at the Lincoln Woods parking area and find "LOT FULL" signs at the entrance. I popped in anyway, on the assumption that someone would have ditched their day's plans early on account of the rain. At the very least, I could get the official scoop on where to park so as not to get ticketed or towed. It's no surprise that the Whites are popular — even as far back as the 23rd (1983) edition of the AMC White Mountain Guide, they were making mention of tight parking at the various trailheads. But my hunch turned out right: there were a few spots available! (Realistically speaking, one can't expect the rangers to run out and change the signs with every vehicle movement. But as always, be respectful and courteous if things don't go your way. We're all ambassadors for the sport.)
And so, moments later, I found myself at that magical moment, where I'm standing before the suspension bridge. I love how it's almost alive, jiggling as you cross. Passing over the East Branch, I noticed it was quite low. All the reports I'd read about the water crossings being simple affairs should come true today. Nice. Turning onto the Lincoln Woods trail, I sallied forth along the familiar path.
There were a lot of people out. But what I liked were all the happy pups having the best days of their lives. I get that there are such things as lap dogs, but really, I think a dog's best, most natural condition is outside. On every one of their faces, you saw only happiness, and that was infectious.
I made swift passage to the Osseo Trail junction, and then passing that landmark, turned onto the Black Pond trail. Just at that junction, I stepped off trail for a moment, and found something unexpected. About 50 or so feet in the woods, there was a low "wet" stone wall that ran for a few dozen feet. On the far side, something of a marsh. I really need to stop visiting the Mountain Wanderer Bookstore in Lincoln, because I leave too much money on the counter each time I do. But Steve Smith, the proprietor (and editor of the AMC guide) has an encyclopedic knowledge of the area. By him, it was the old ice pond dam by Camp 7. It's where the loggers froze water for summertime ice, so they could keep their food refrigerated.
I'm enchanted by this. Every time I see a cellar hole, or an abandoned well, or whatever else, it brings me back to those people from another, faraway time, who made these mountains and trails what they are. If you listen carefully, you can almost hear their voices, calling out across the years. To me, it makes the Pemi a special place, beyond the usual reasons.
Oh, and Steve has some great books on those old logging railroads. They're fascinating.
So far, I'd enjoyed a clean and clear trail with only a slight incline. Now, things were still pretty calm, but there were more ups and downs, and the trail twisted here and there. But the floor was still packed earth and leaf litter, with occasional rocks and roots. Smooth sailing, with some rain starting to fall. I got to the pond as things intensified, and put my pack cover on before continuing onto the bushwhack.
In the winter, that bushwhack was so simple as to defy expectation. There was no route finding, because the monorail was crisp and well defined. Today, however, the first quarter mile or so was pretty messy and hard to discern. The Gaia app had a good map, and so I made way looking at my phone about as often as I looked at the way forward. (Note I didn't say "trail.") After that quarter mile, things cleaned up a lot, and I could actually say I was on a trail of at least some sort. But headway was a fair bit faster, so who's complaining?
At last, I was on the Lincoln Brook trail, mere steps from the brook itself. Not sure if I needed to be on the far side, I crossed over, courtesy of an abundance of above-water rocks. In marked contrast to my epic journey last May, I almost sauntered across this time. But not before noticing the weirdest "cairn" I'd ever seen. Someone had left a boot behind. A couple young women, who appeared a few minutes later, explained that some guy on Facebook had lost his boot, and they were going to return it. OK, not the weirdest thing I've ever seen, and I commend them on their efforts. (Not the least, it saved me hauling it out to the trailhead myself.) They advised me that the trail I wanted was back on the other bank, so that's where I went.
Turning upriver, I pressed on. And in about 3/4 of a mile, my plans were sunk. I'd heard a low rumbling, and thought it might be a jet airliner, but maybe not. So I paused, and listened hard. Nothing… still nothing… again with the nothing… *rumble*. It was thunder, without a doubt. I turned on my heel without thinking much more about it.
And so this is where I want to talk about risk management.
Don't get me wrong. I'm bummed that I didn't get to summit. I had a long walk back to the car to think about things. If I'd left the house n hours earlier, I might have heard that thunder on my way down, but I can play "woulda-coulda-shoulda" all my life and do nothing more productive than go insane.
I thought of it in terms of risk, probability, consequence. Is it risky to hike up a mountain in a thunderstorm? Yep, and I know that from my trip to Baxter. I wasn't even on the mountain, and lightning struck mere feet and inches away from me. No guarantees it'll happen again soon, but it did indeed happen once, which means it could happen again.
But while there are about 1.4 billion flashes of lightning across the world every year (per NOAA/NASA), it's incredibly improbable that a person will get hit. We all know that. But we also know that lightning is lazy, and wants to take the quick path to the ground. If there's a tree available, it goes for that. If there's a high point nearby, it likes that, too. Owl's Head is relatively high (certainly as compared to the trail where I was standing) and it's covered in trees. So I wouldn't necessarily be couching my probability in the right direction were I to continue up.
But also, and perhaps more importantly, the consequences of being struck by lightning are usually pretty dire. You don't really hear about the people who get struck and skip past any immediate effects. And I was, for all intents and purposes, in the middle of nowhere, compounding any consequences — my exposure to loss would be unchecked. Even if I could contact the authorities, it's not like there was an ambulance or a rescue helicopter behind the next tree. Help was hours away.
And so, the calculus was laid bare: the risk/reward just wasn't pointing to the summit, making the decision obvious. I returned to the pond the way I came, with nary a surprise along the way. Not the first time I turned around, and it won't be the last, I'm sure. On arriving at the pond, I looked out at Bondcliff, and there was a hole in the clouds, where I could see a bit of blue sky. And that the cloud that was hanging over the middle of the Pemmigewasset Wilderness was indeed a cumulonimbus — the very nursery where lightning bolts are born. And so my decision was vindicated.
Except there was, actually, a tiny little surprise along the way… 
On the bushwhack, I'd noticed little white shoots coming up from the ground. Until today, I'd never seen Indian Pipes, except in books. This is the summer when I finally see all the neat stuff. I mean, it's a plant that isn't green. How's that work? But wow, they're neat. If you ever wonder why they're "pipes", find one and look close. They look like peace pipes. And once I saw one, they turned out to be everywhere! I'd not summited, but I saw a new wildflower, and wow, that made my afternoon.
However…
There are baggies in the parking area, so people can police their dog's exhaust. On the walk back, I noticed someone had indeed done just that, leaving the baggie neatly by the side of the trail. It's in the dumpster now, because one should leave the mountain in better shape than how it's found. But wow, that was a new one on me.
Anyway… I didn't summit, but I saw a flower. I walked some decent number of miles in the process along a wonderful trail. And I saw the condition of the bushwhack, and of the water crossings. Things are in good shape overall, and I'm looking forward to my return, maybe this coming week. We'll see. It's a good mountain, and as always, I can't wait.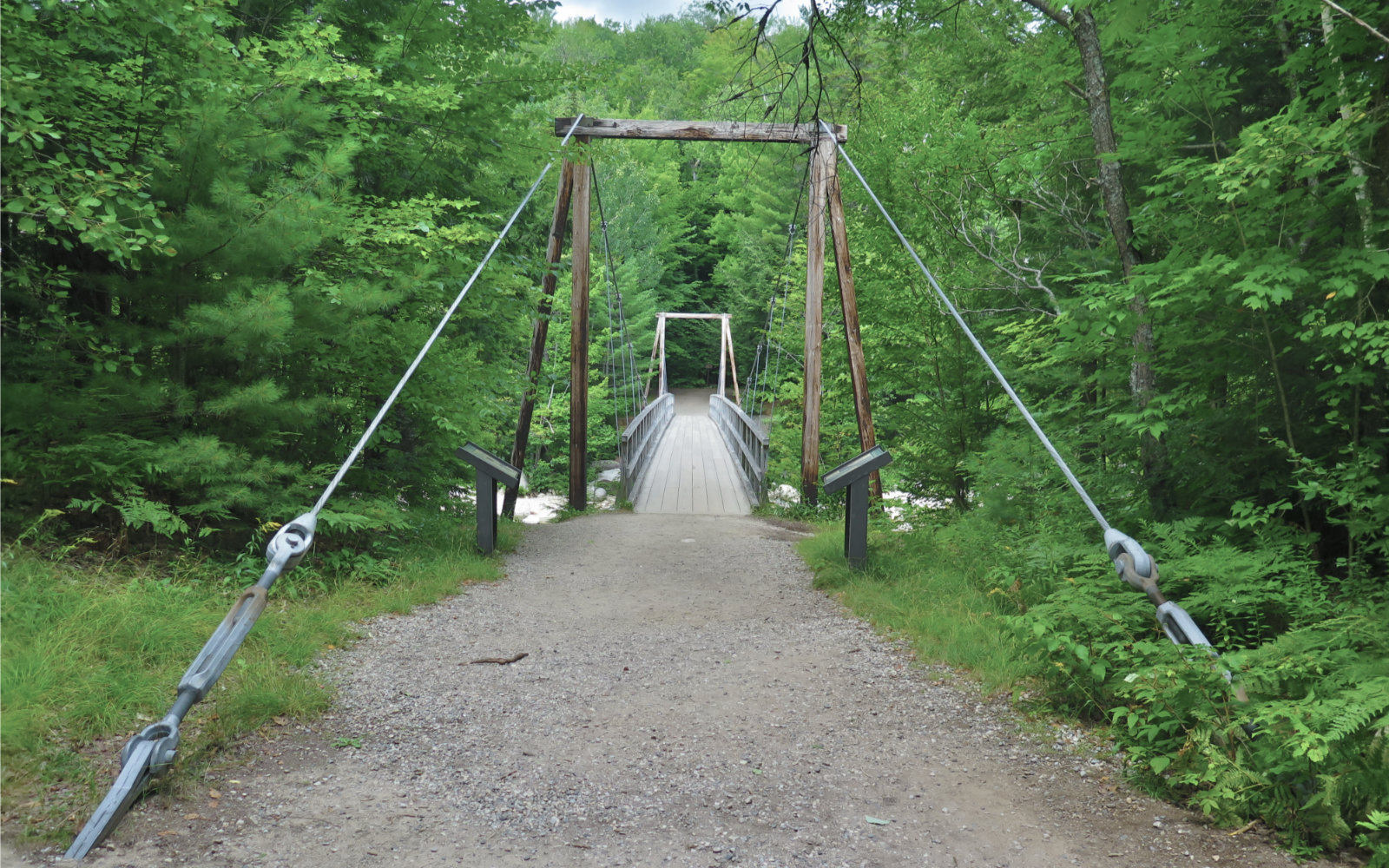 Heading into Wonderland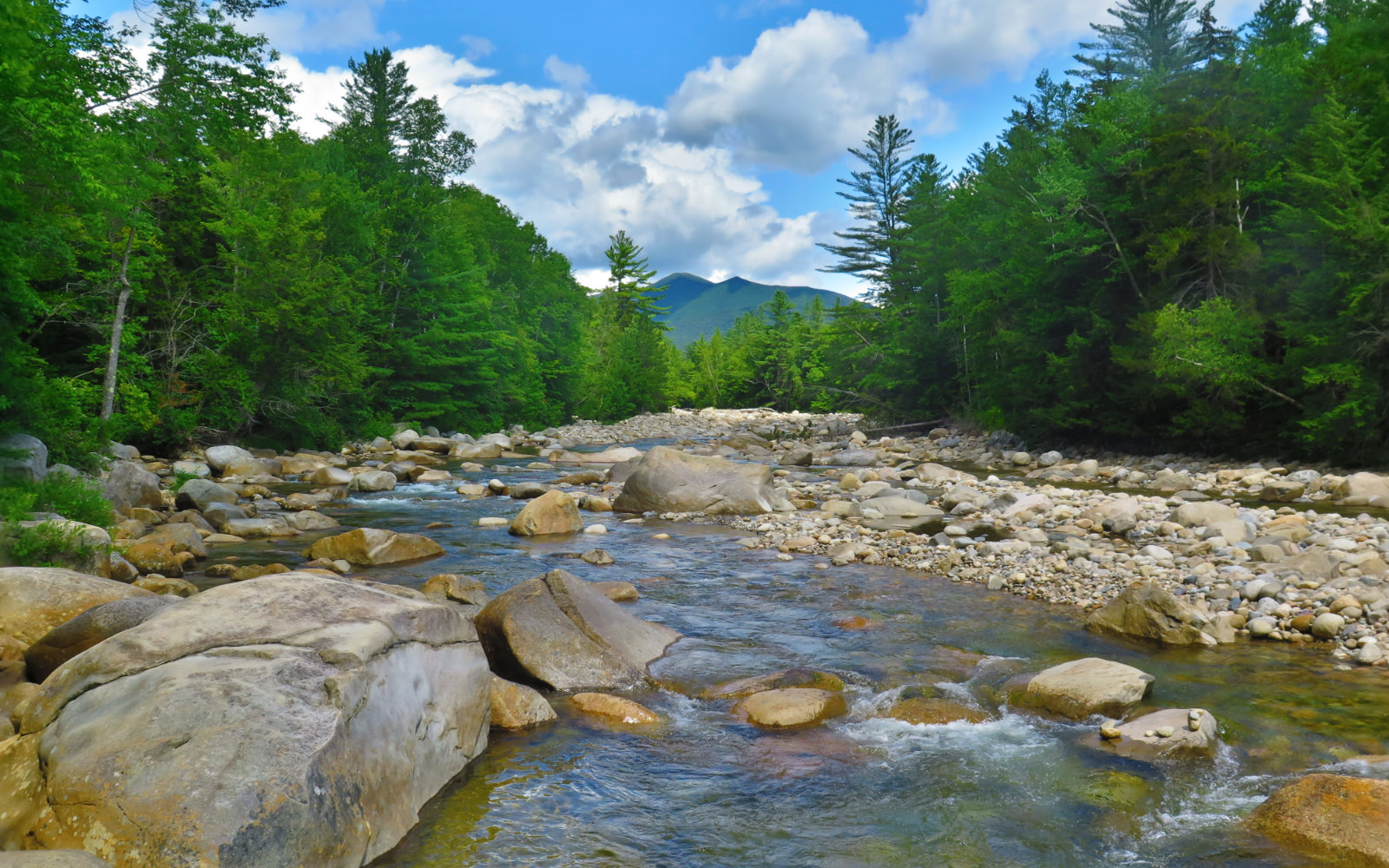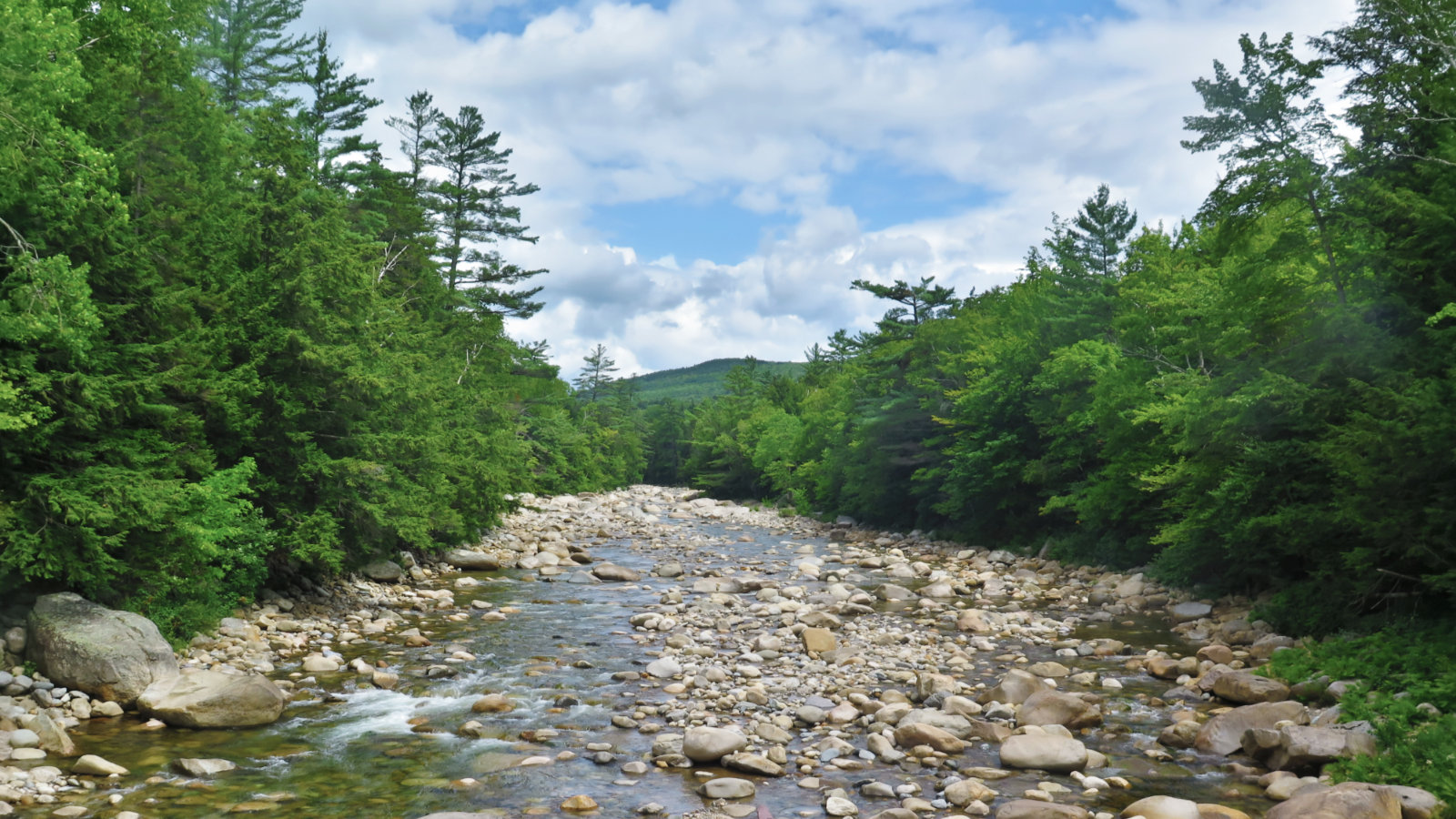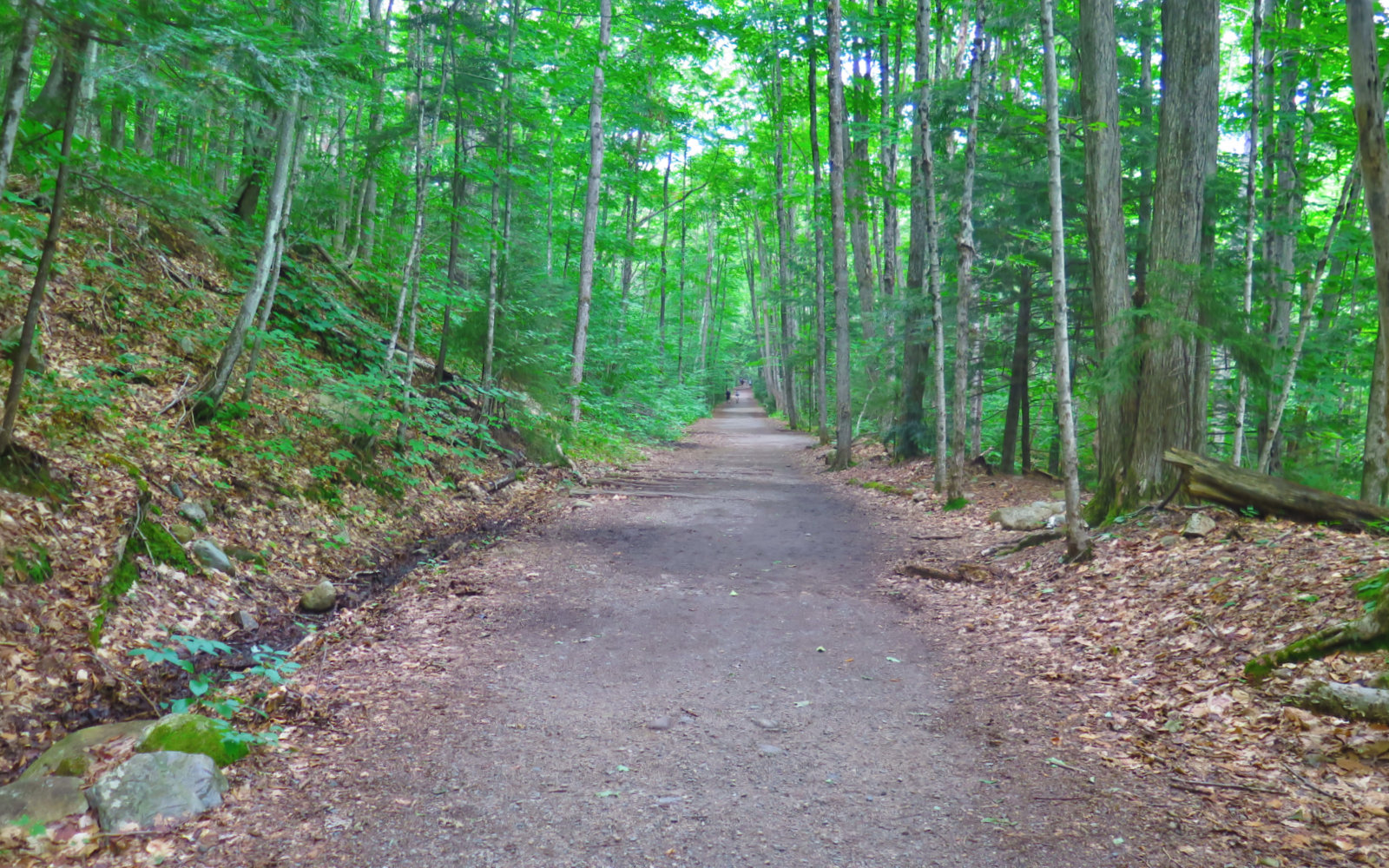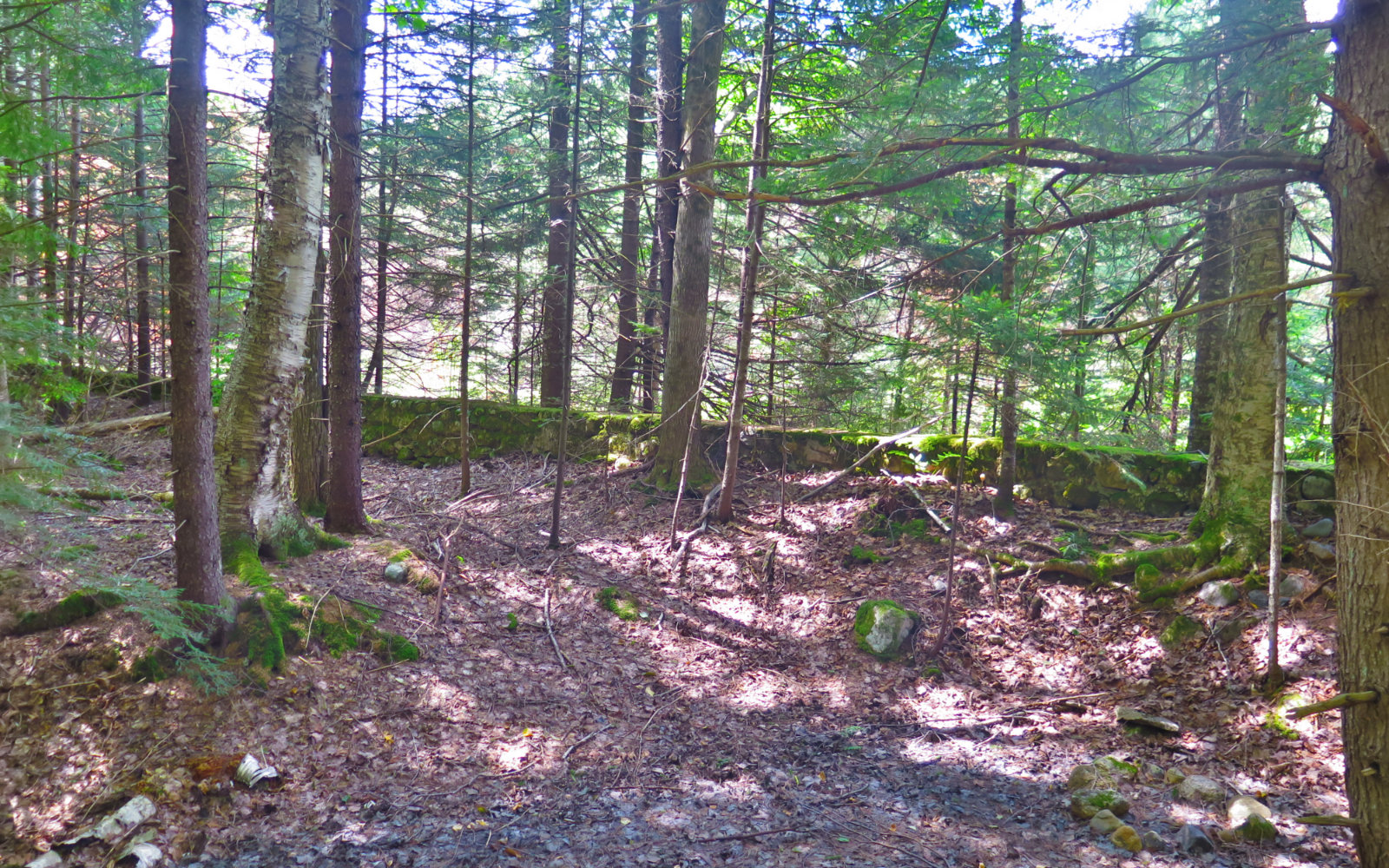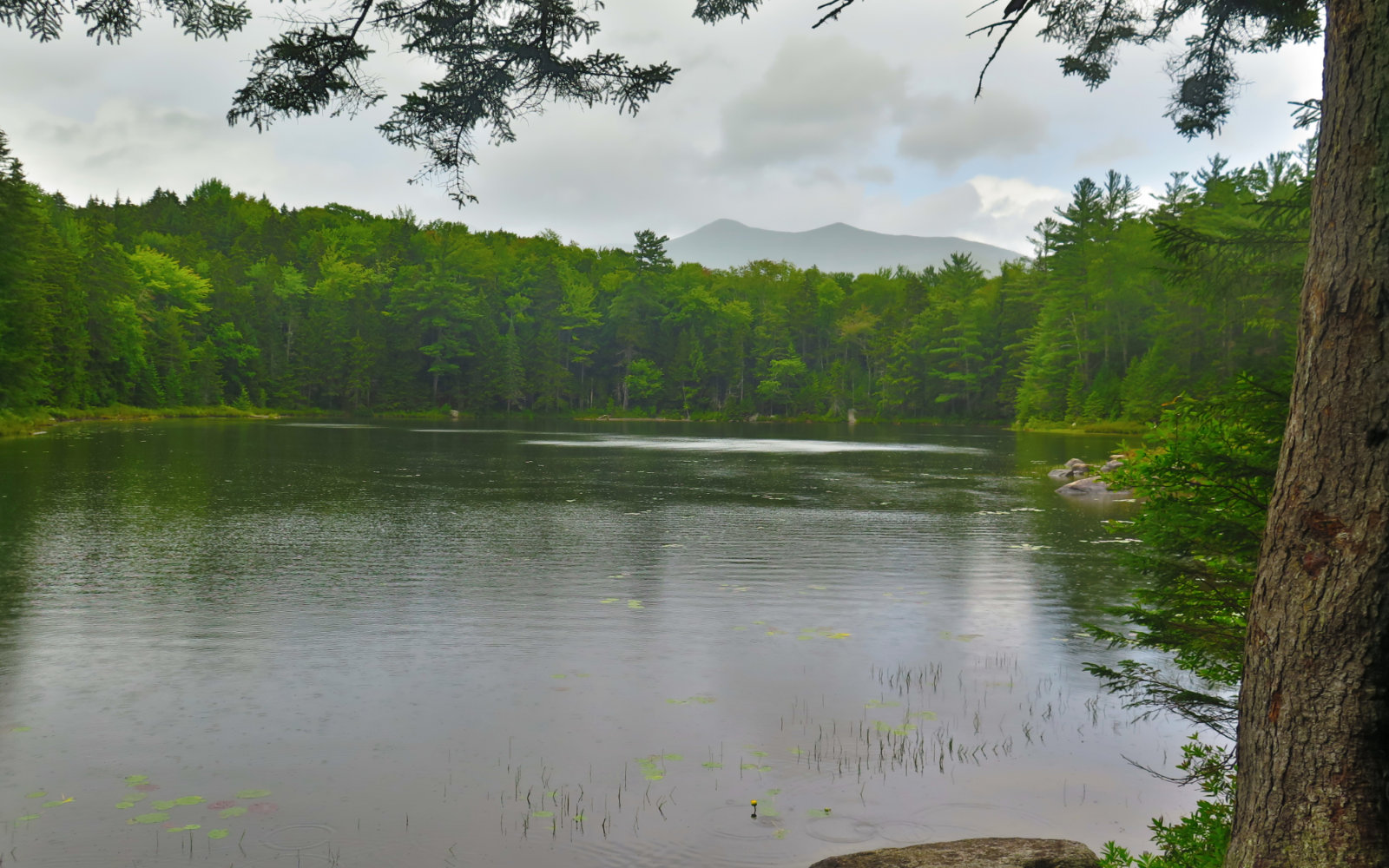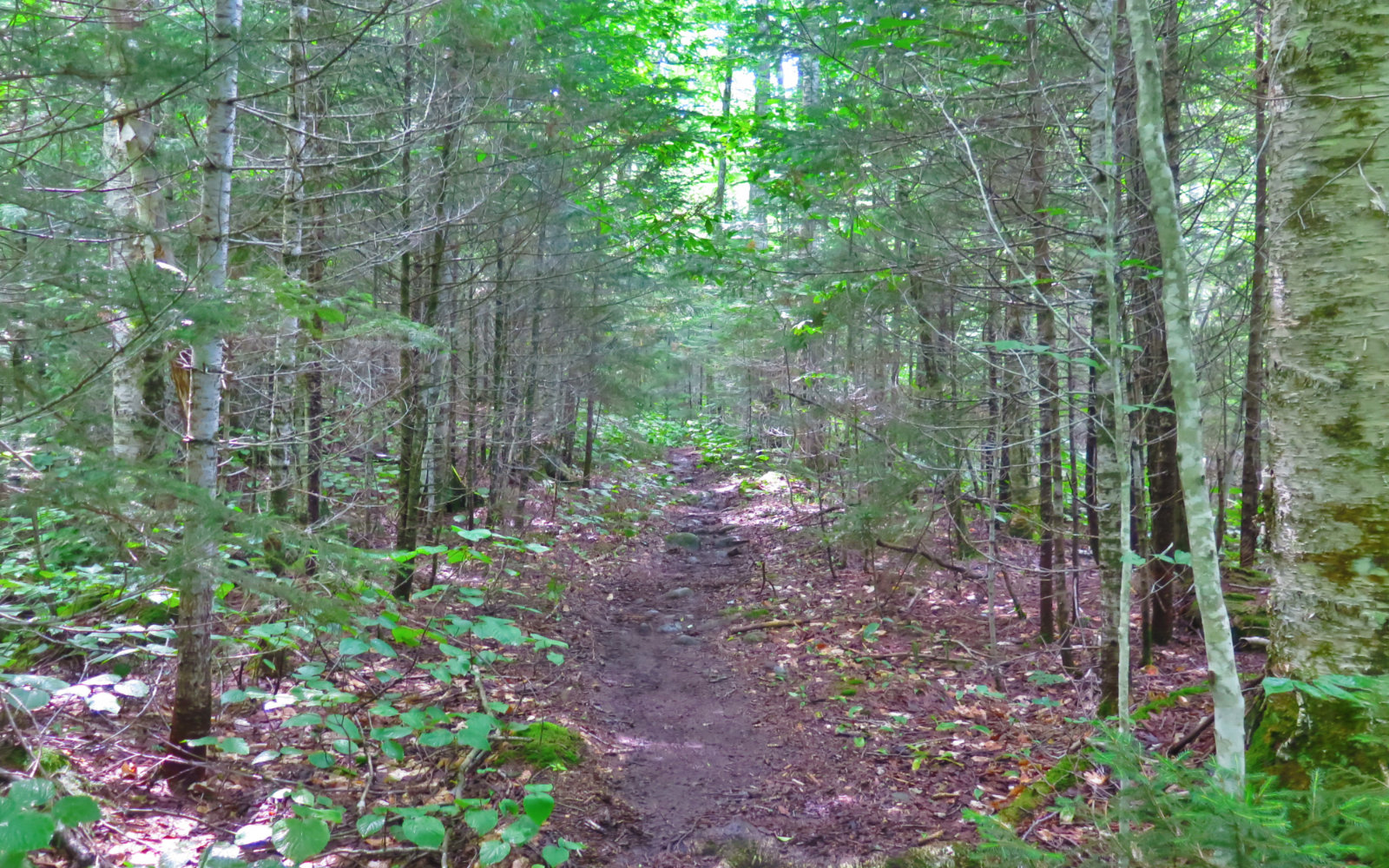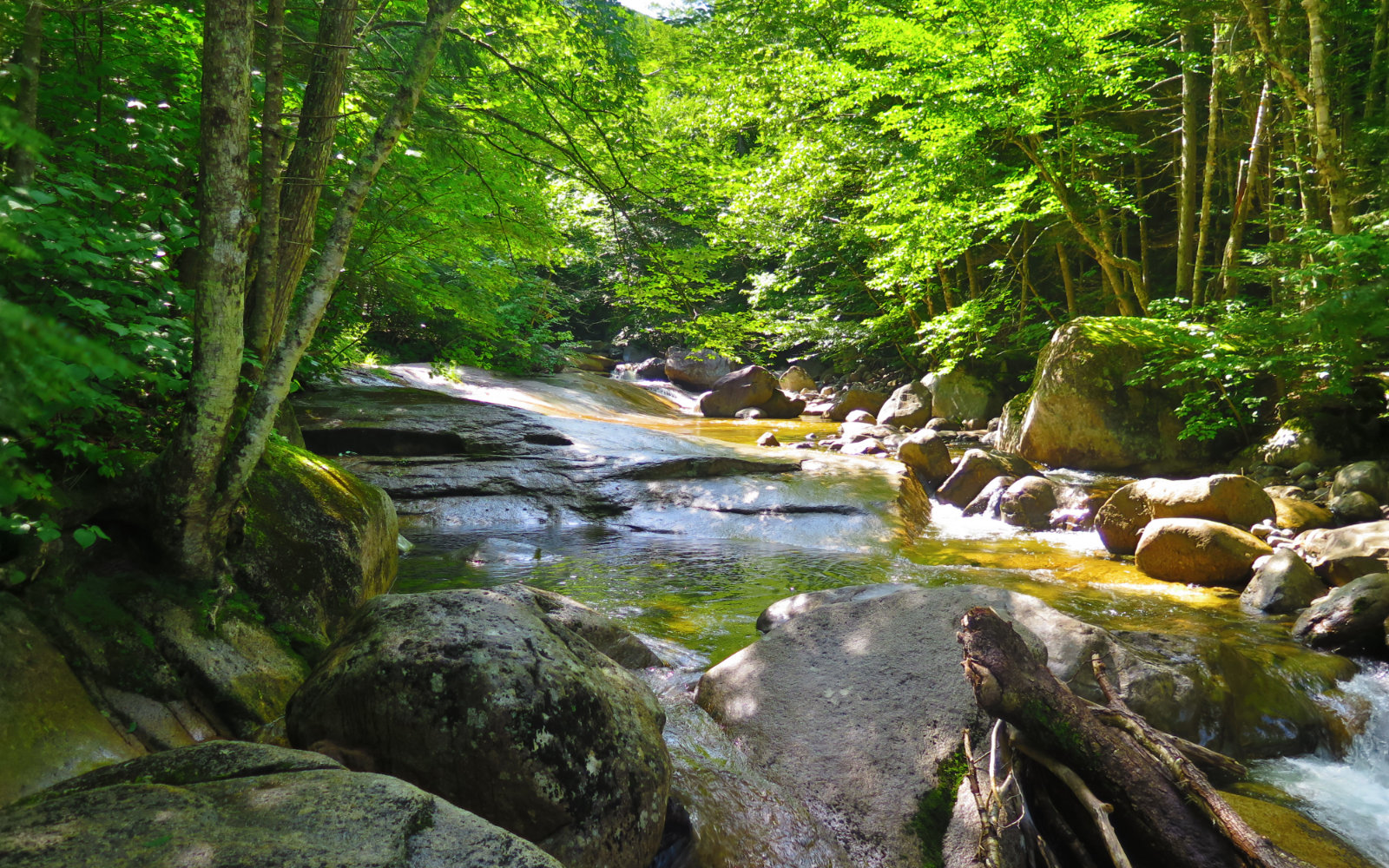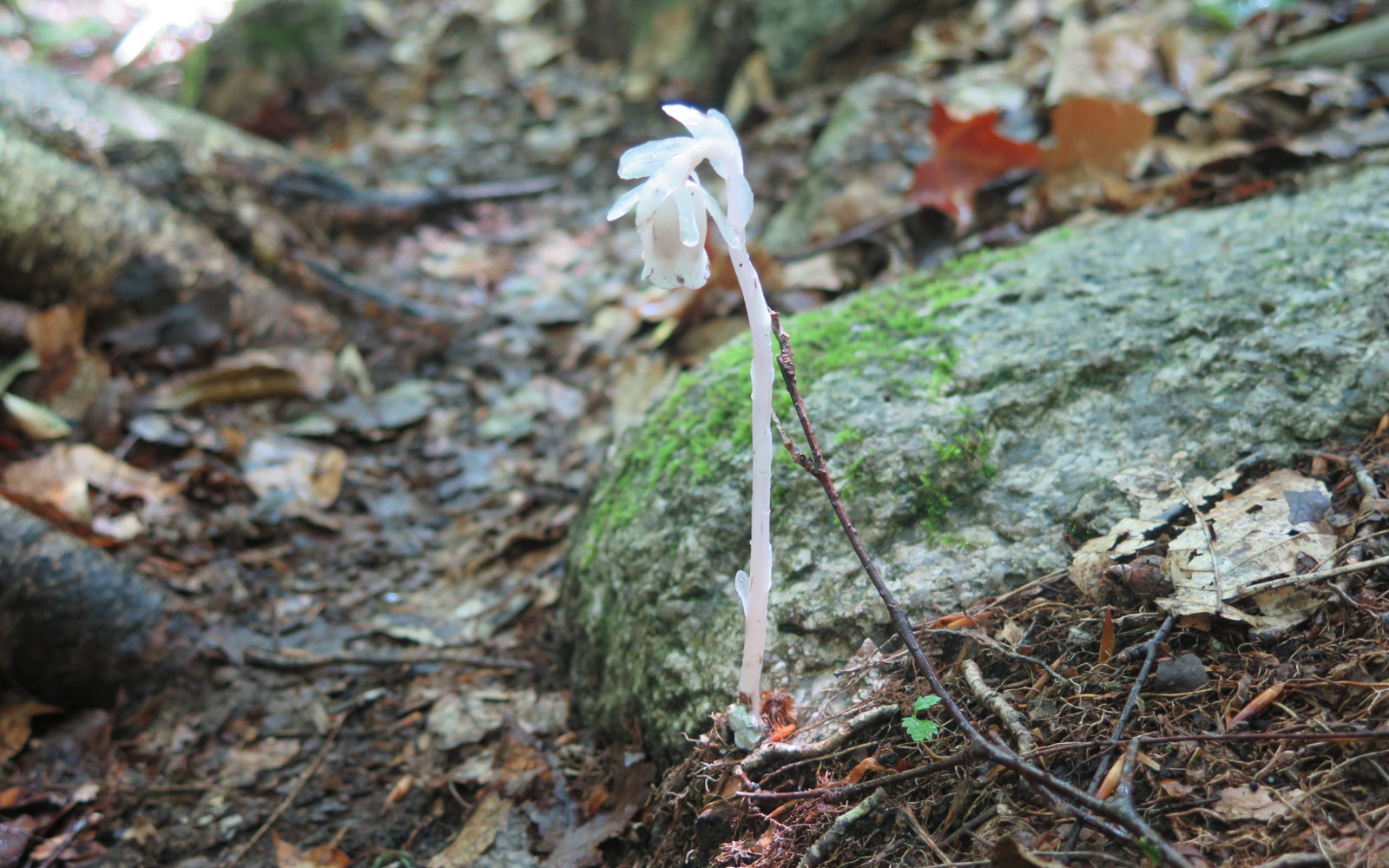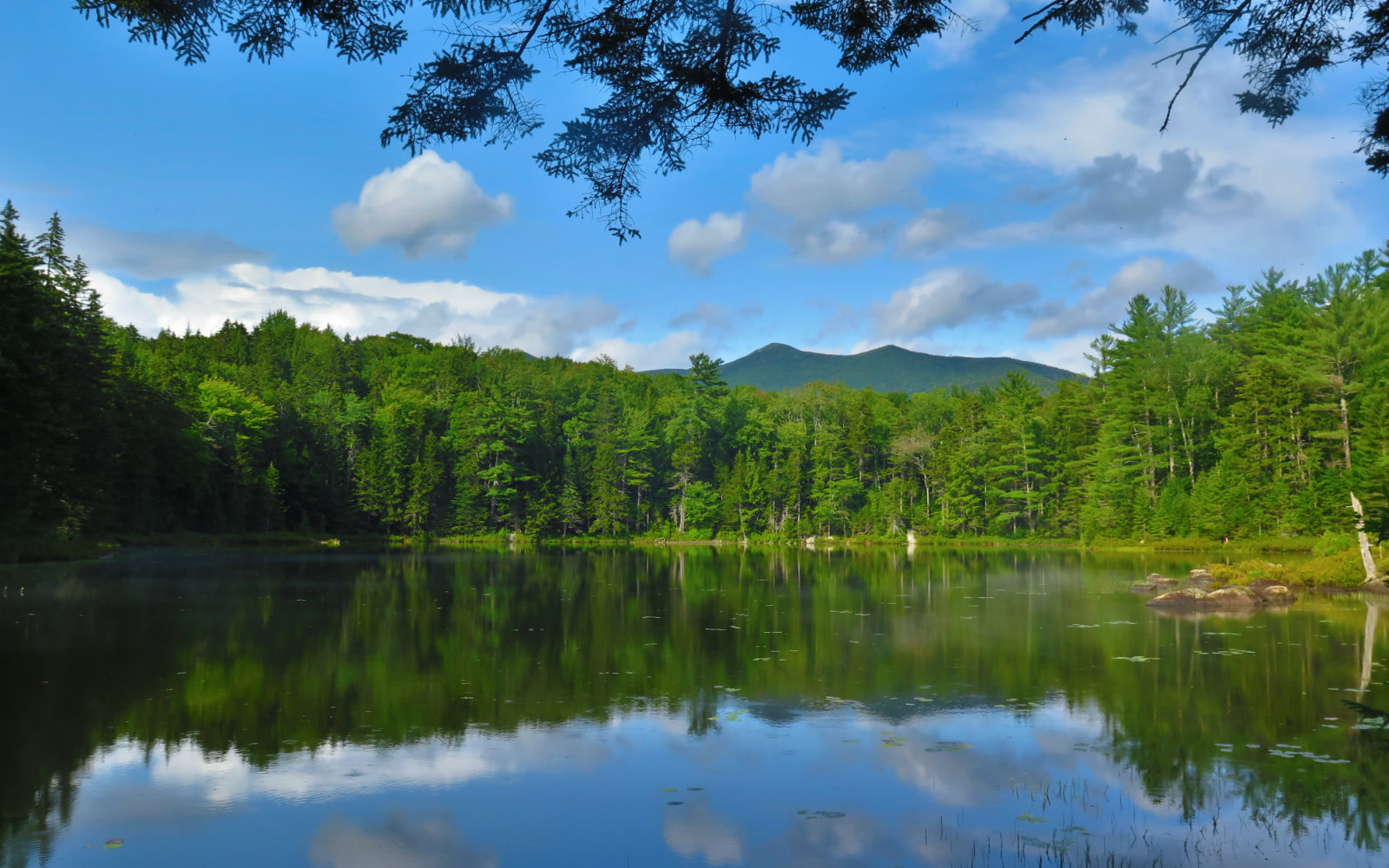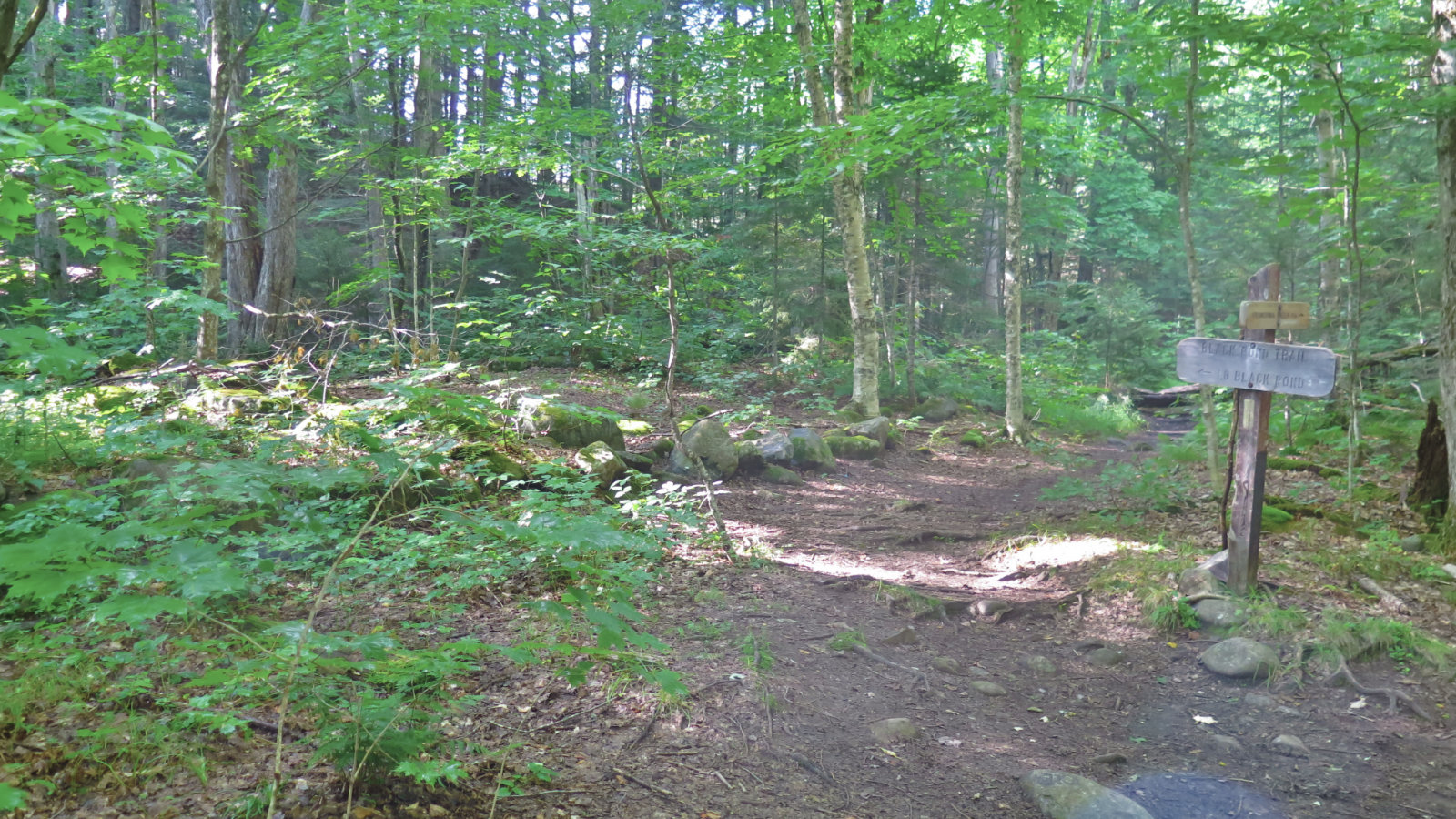 Nuts and Bolts: Lincoln Woods parking area (which is a good jumping off point for Owl's Head, Mt Flume via Osseo trail, and Bondcliff) is about 5 miles to the east of Lincoln on the Kancamagus Highway (Rte 112). Exit 32 off of I-93, and you're there. If you're continuing on to Conway, know there's no fuel on the Kanc. Lincoln is pricey, but inexpensive gasoline can be found in Ashland, at exit 24.
If you enjoy reading these posts, consider subscribing. Your email will only be used to alert you of new posts — typically 1-2 times per week. I will not use or share your email for any other purpose without your express permission.