Owl's Head Mountain, Lincoln, NH. 2019-02-28. (Thursday)
Via Lincoln Woods Trail, Black Pond Bushwhack, Lincoln Brook Trail, Brutus Bushwhack. Approx 16 miles.
10 dF +/- at the trailhead, 20 dF at summit, 12 dF +/- back at the car, with modest winds.
Unbridled sunshine throughout the day.
Trailhead: 0915; Summit; 1425; back at car: 1800. (8.75 hours.)
February Surprise!
Last night, I was looking, somewhat off-handedly, at New England Trail Conditions, not particularly expecting anything. But I'd noted the cold snap (OK, "freaking Arctic", given that this winter has been anything but, except for short spells) and thought an opportunity to nail down Owl's Head might pop up. Wouldn't you know…
On a lot of levels, I wasn't emotionally ready for this. I'm still smarting from when I spent nearly 12 hours, 8 frigid water crossings (a couple were thigh-high, the rest well past halfway up my shins — ouch!) and a ton of effort trying to bag that Bad Larry last May. Finally, I told myself to shut it by reminding myself that I really only needed to hike. If the mountain wasn't willing, and the river did indeed rise, I'd know soon enough and just turn around. I was planning on doing the hike via the bushwhacks anyway, which I knew would make things a ton easier. Nevertheless, I hiked to the river with the trepidation borne of those water crossings that turned my legs to popsicles last time.
So about those crossings. Mmmmm… nope. I seem to recall three of them each direction by the bushwhack, but I can only point at one discrete point today where I crossed the river, and that was on a wonderfully tamped out, completely solid ice bridge capped with gobs of amazingly pristine snow. The other two were apparently so small and covered up so well that I completely missed them. And so, for those who are doing the various lists:
If you need Owl's Head for your list, be it the Winter NH48, the Grid, the 4 seasons 48, or what have you, NOW IS THE TIME. As I look at the MW-OBS Higher Summits Forecast, Saturday is looking like it'll be a stellar day. (Friday doesn't look bad either, but a fair bit colder.) /End of PSA.
I got to the trailhead way later than I originally wanted. And yet, after suffering the drive up in snow flurries and icy road conditions, I'm glad it took as long as it did. The DOT was doing good work, but even minding my speed, there was still a moment when I (briefly) lost traction. Don't forget, folks, being safe on a hike also applies to the commute to and from the trailhead. I stopped in at the ranger station briefly, shared some thoughts about the hike with the two rangers on duty, and then got underway.
Lincoln Woods Trail was its usual self: flat, straight, and a breeze to make time. The trail was well tramped out, with just a little bit of light, fluffy snow softening the edges. Before long, I was at the Black Pond Trail, and starting to think "wow, uncharted ground." Yes, I did this going the other way a few short months ago, but it still felt like a bit of a stretch. What would I find at the bushwhack? Turns out, it was me being silly. From trailhead to summit, I never once wanted for a clear way forward. There was an instance or two all day where a side trail went about 20 yards to a vista, but that was about it. After the bushwhack, I found myself going along Lincoln Brook. Coming down the trail was a friendly hiker, who's footprints I'd been following. He'd not summited, but hit his turnaround time, and was heading for home. We shared thoughts about the trail, and he advised me about how to find the Brutus Bushwhack.
And so I carried on, continuing to make great time. Hiking via Black Pond was turning out to have been a fantastic plan.
Just after the "big" water crossing, it was time to go up. I knew it was pretty much a straight shot from here to the summit, but I was on the way down last time, having gone up the slide (and no, I haven't forgotten that torture.) With no overture, I went from a trail that had been largely flat, with only small, easy grades here and there, to a trail that was utterly sadistic. There was no easing until I was nearly at the top, the trail relentlessly charging upward almost 1,500 feet in the span of about a mile. (That's more than a 25% grade, folks!) Where the approach was easy-peasy, with few downed trees in the way, and almost no branches attempting to poke my eyeballs out, the ascent was a horse of a different color. The trees had branches much lower on their trunks, so with the trail being buried under a few feet of snow, that made for some interesting going. A lot of pushing through in a lot of places on the trail. And the snow from last night made footing a bit slippery.
But finally, the slope began to ease, and at last started to approach an easy grade. It was time to start looking for the summit. I'd read that there might be a sign of some sort, but it wasn't going to reveal itself to me. Ultimately, I just hiked most of the length of the summit, and at one point, my GPS chimed to let me know I passed the high point. It felt about right. Snapped a selfie, and turned for home. On the way down, I found a spot where I could see the major peaks (at least, what peaks the mountain would allow) and that was nice.
There was a little glissading on the way down, but most of the grades were just on the wrong side of making it easy for me to get down. There was a little skiing on my snowshoes, and a lot of falling backward. I'd hoped the descent would be a tad nicer, but it wasn't to be.
The hike out was as straightforward as the hike in, once I got off the mountain itself. As the afternoon wore on and the sun dipped behind Franconia Ridge, the snow cooled off and solidified a bit, which made the going a bit better. Finally, I was back on Lincoln Brook Trail, and afterward, at my car.
Silly me got caught up in remembering last spring's hike, but now I know the secret: a good, cold day with ample amounts of snow easily shave off a couple hours and a couple miles from the trip. What was a solid, near 12 hour odyssey, was wrangled in just over 9. And that water crossing was much easier today than it was back then. I never thought I'd say this, but "Snow Storms For The Win!"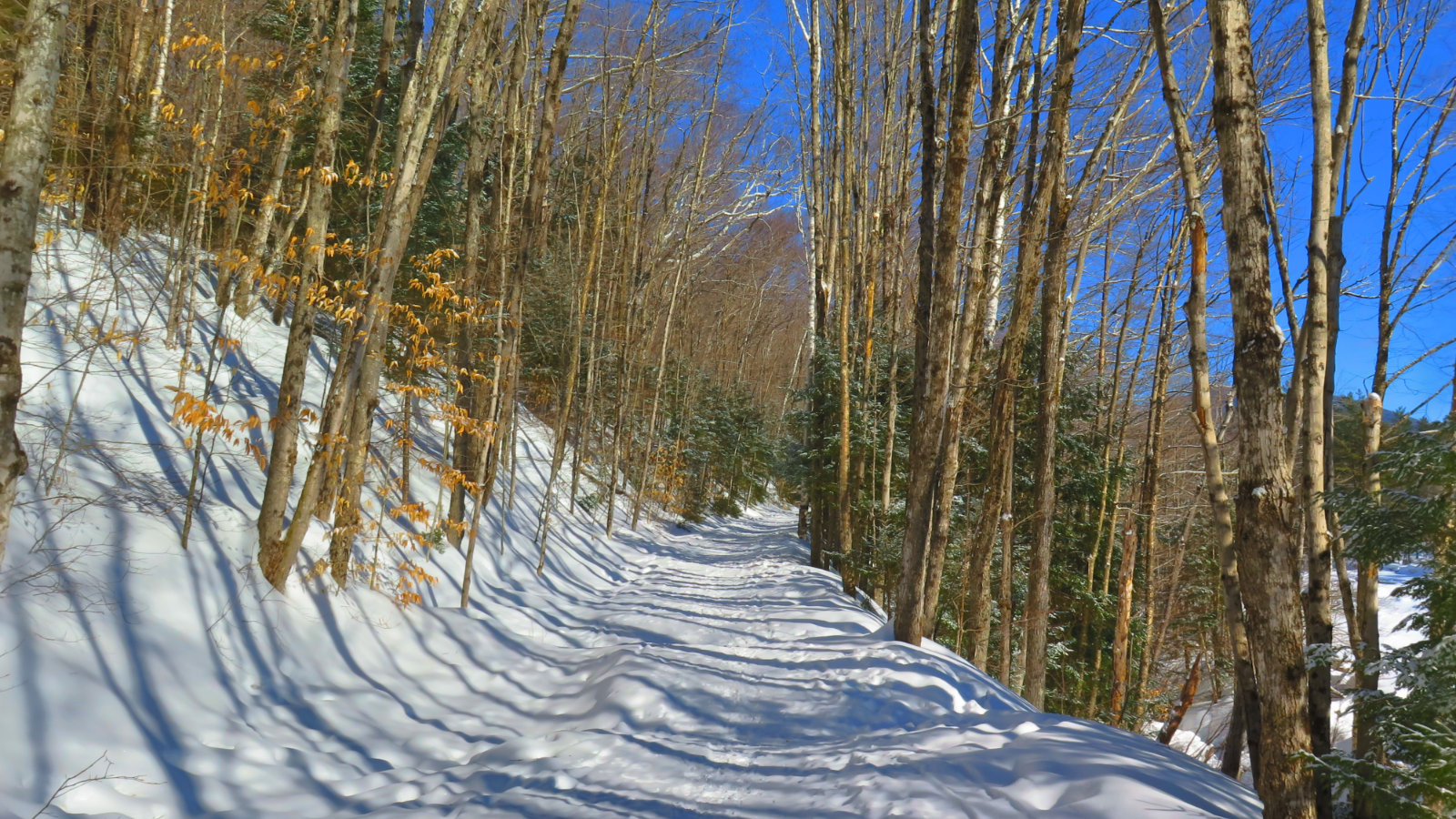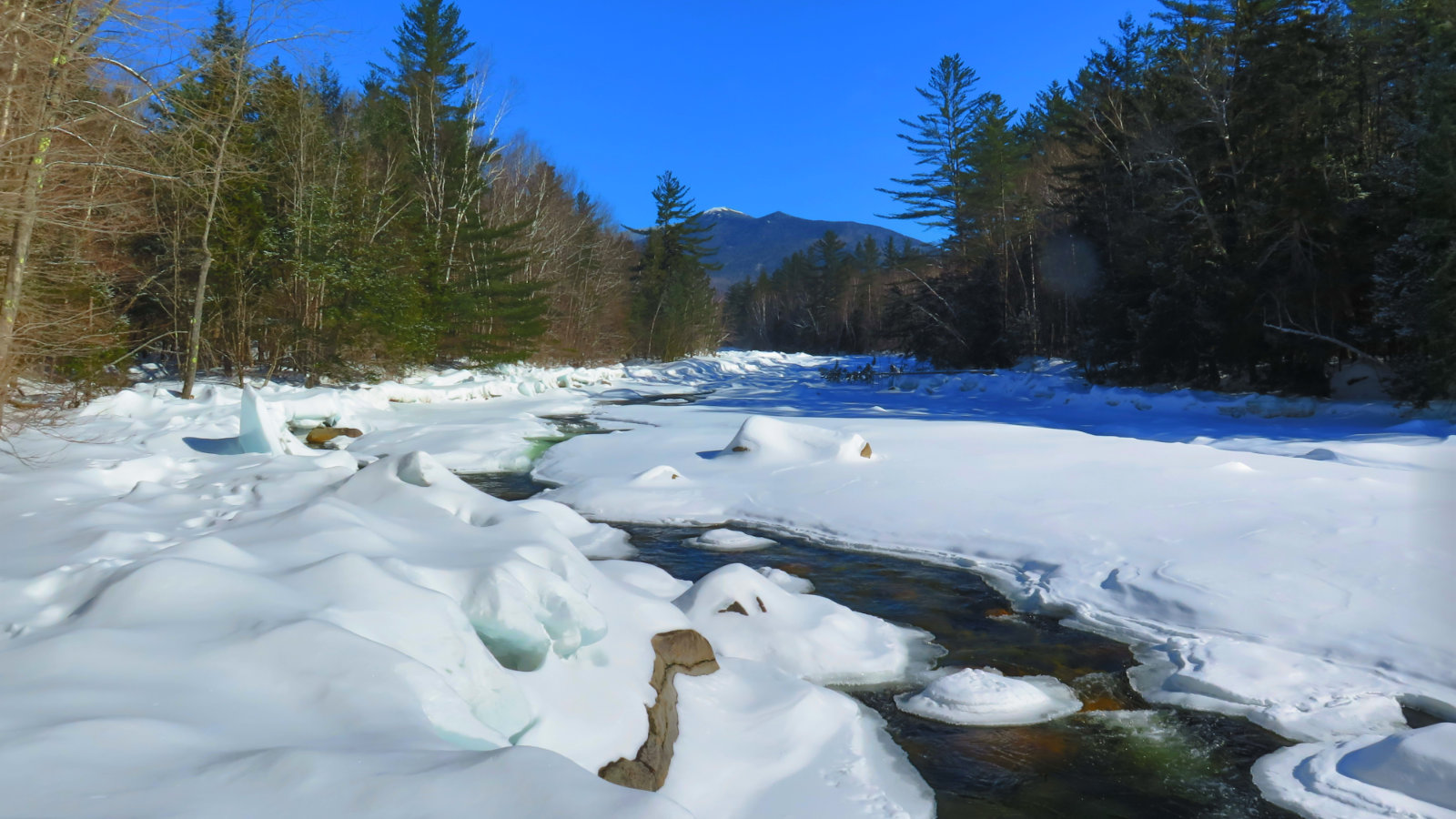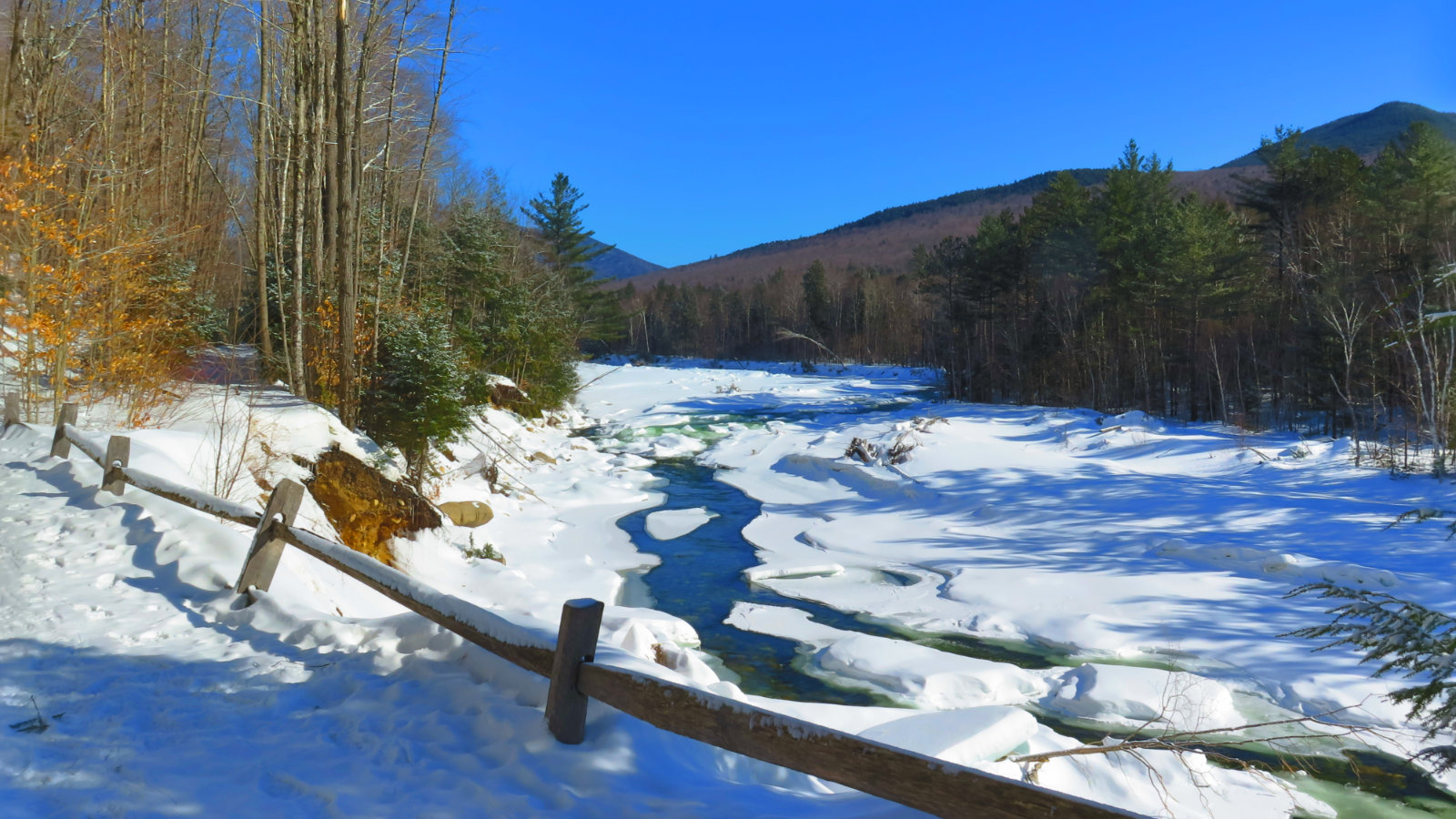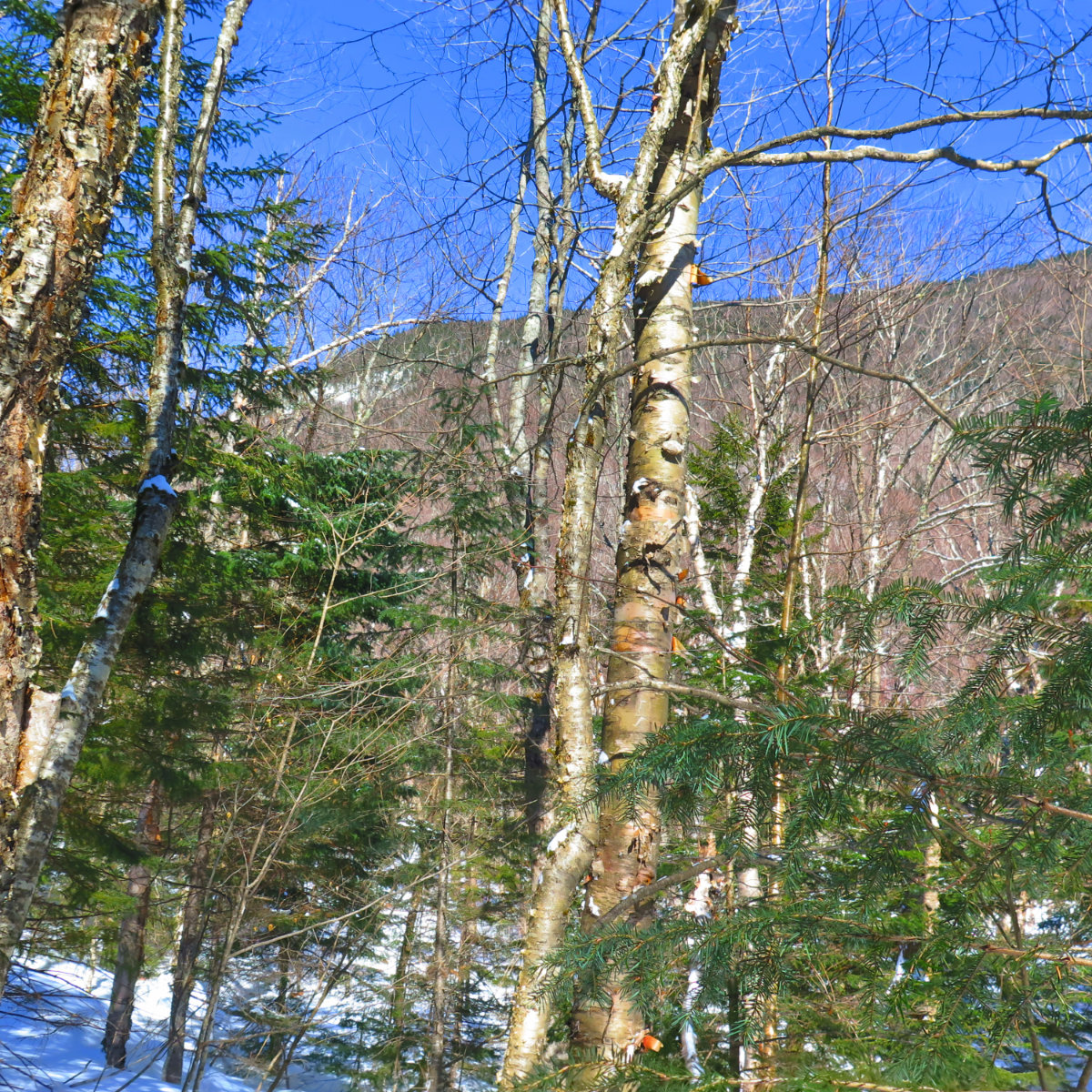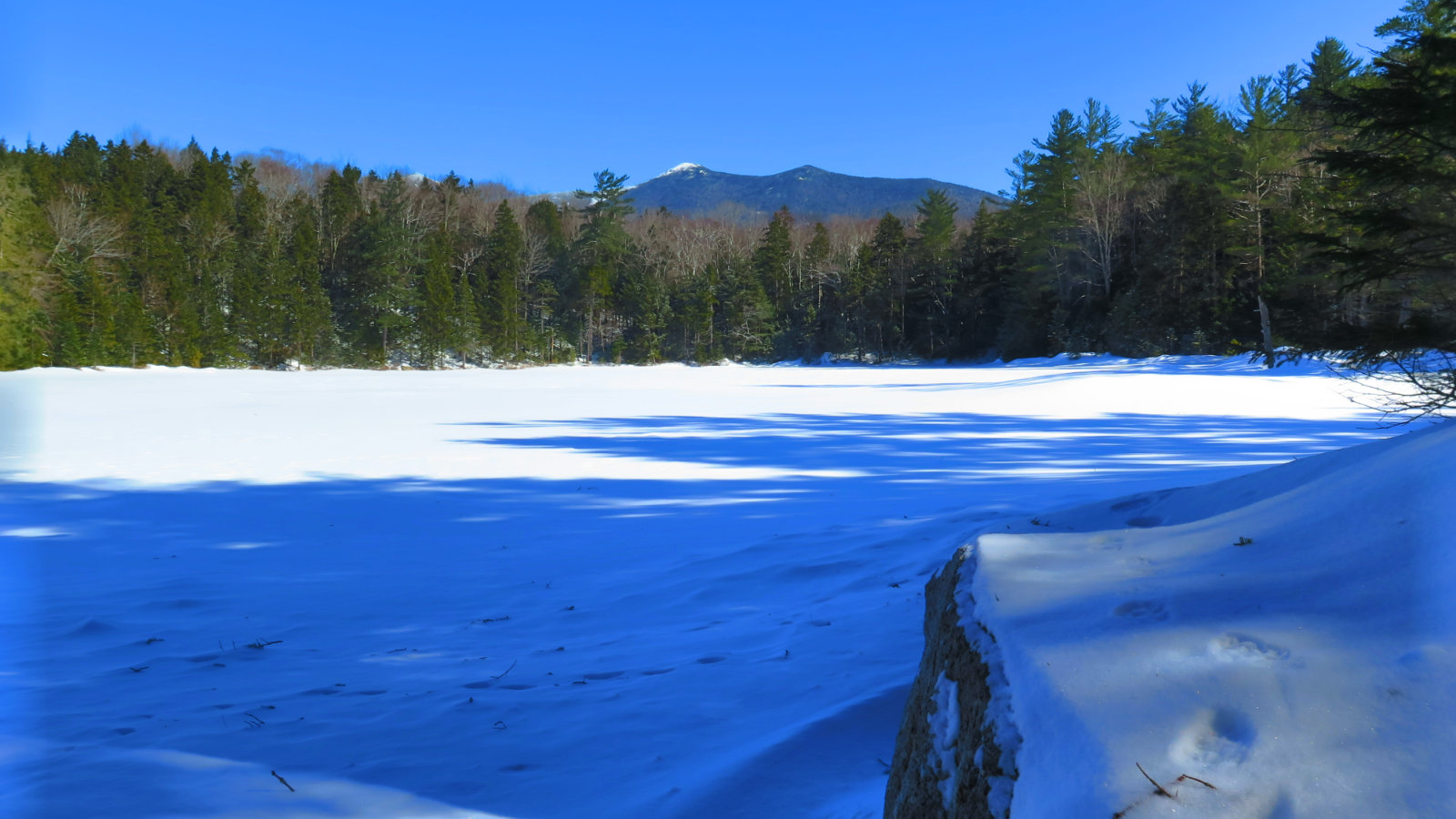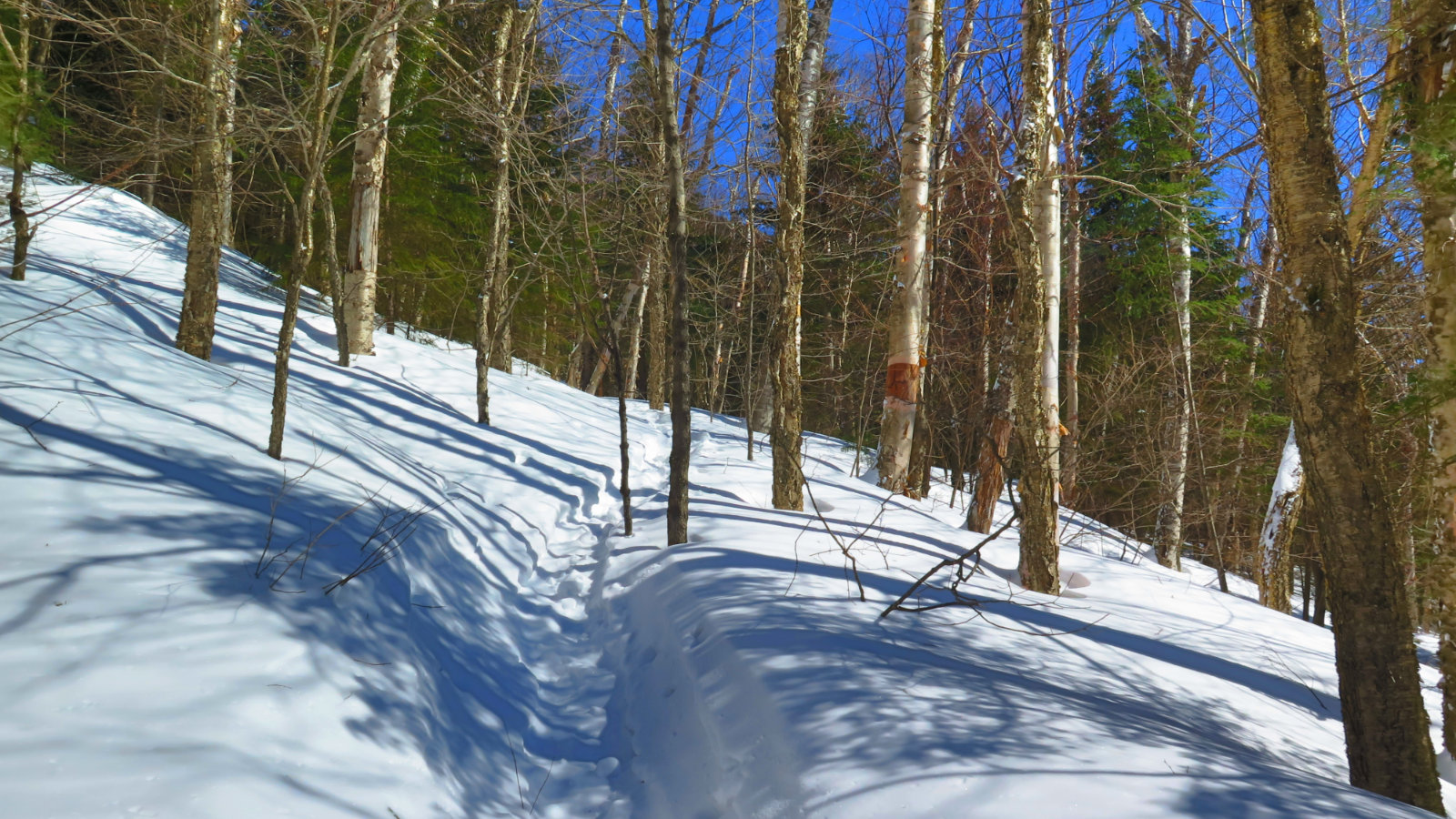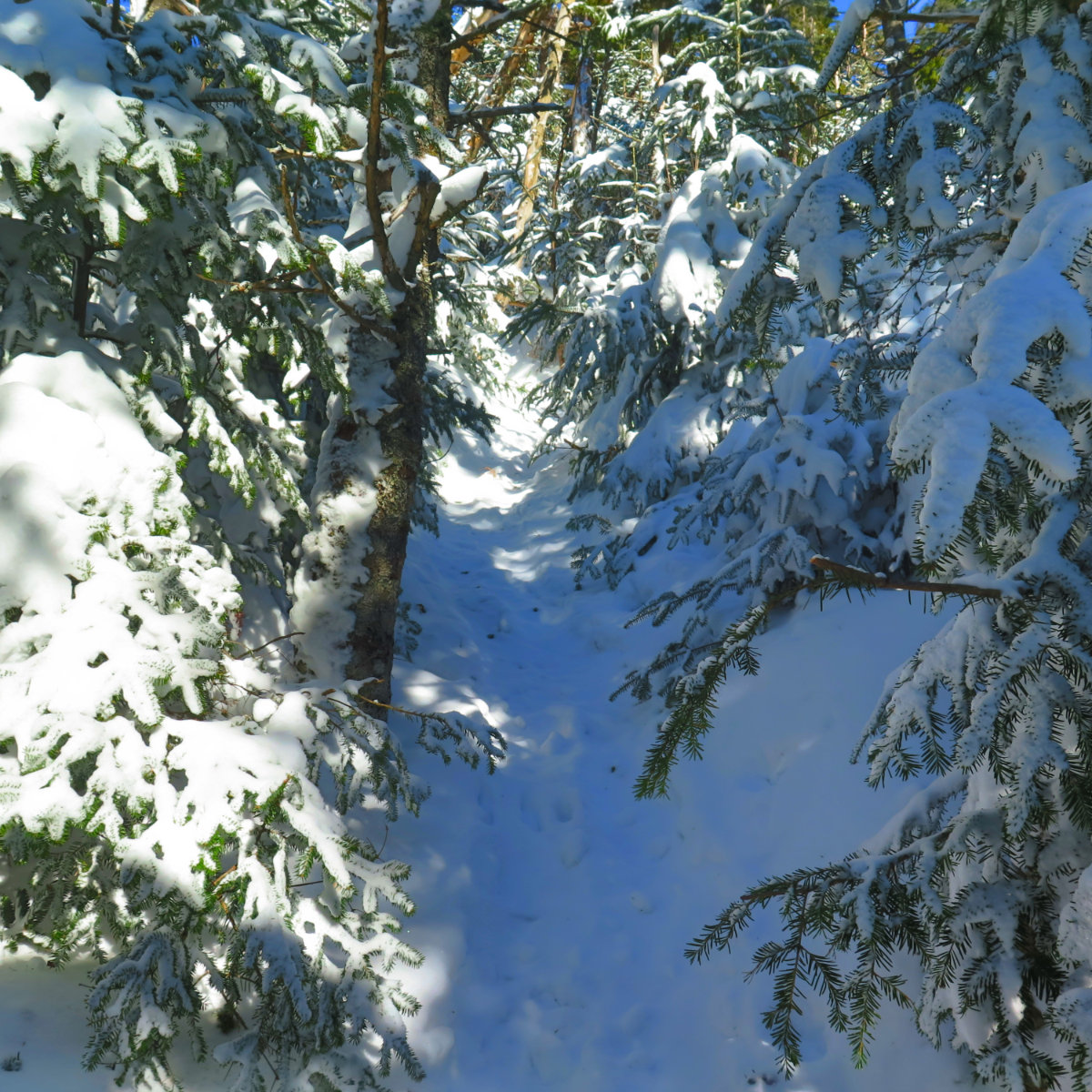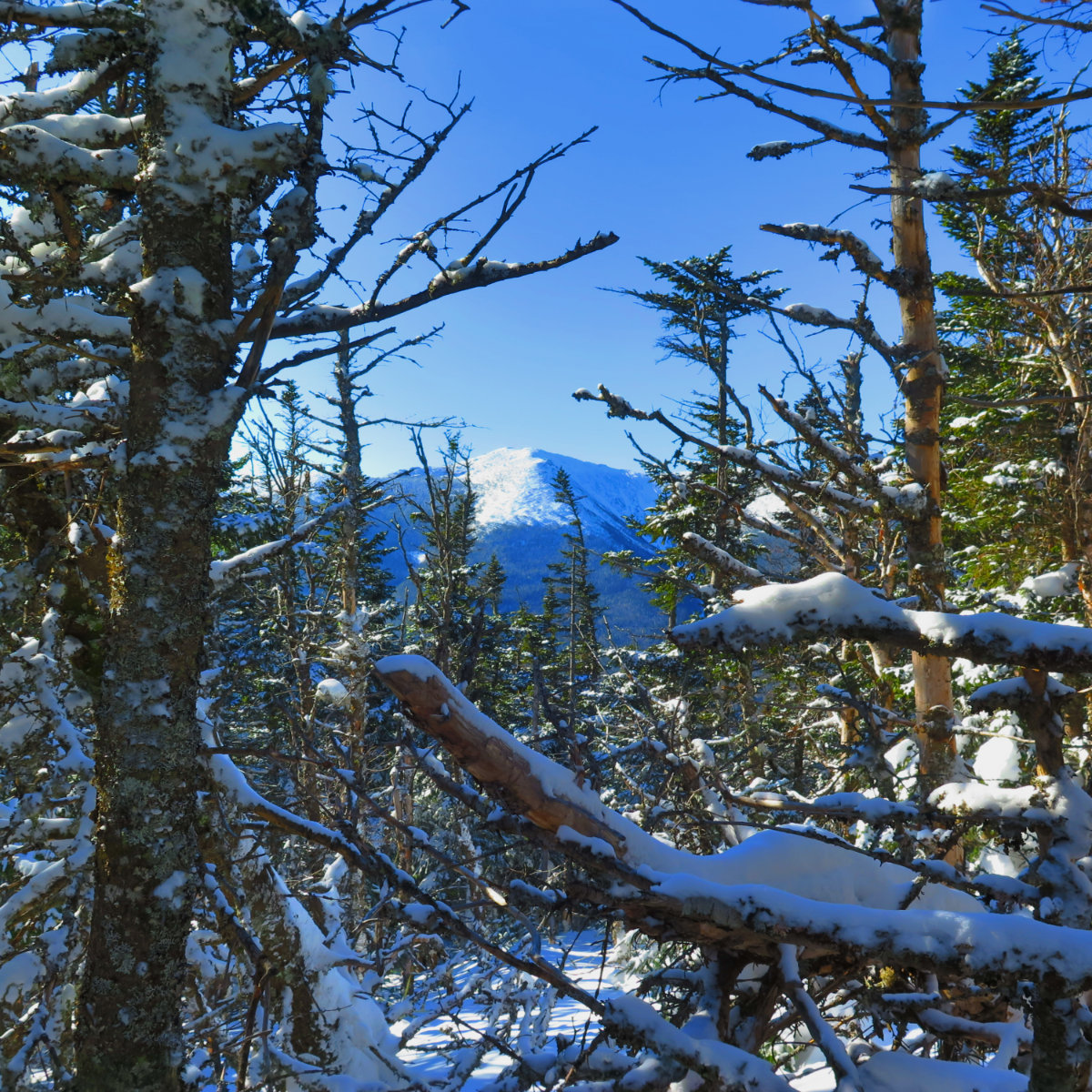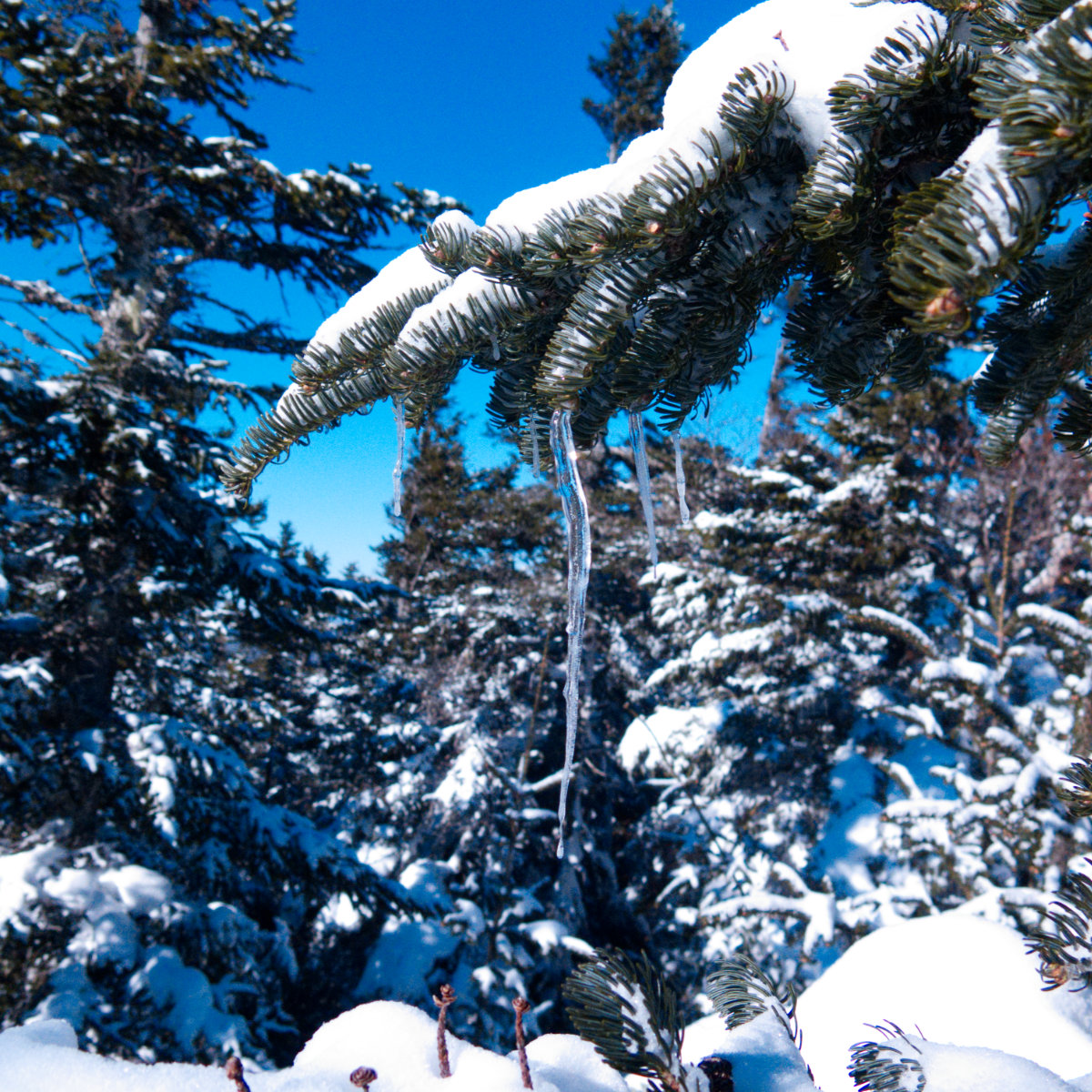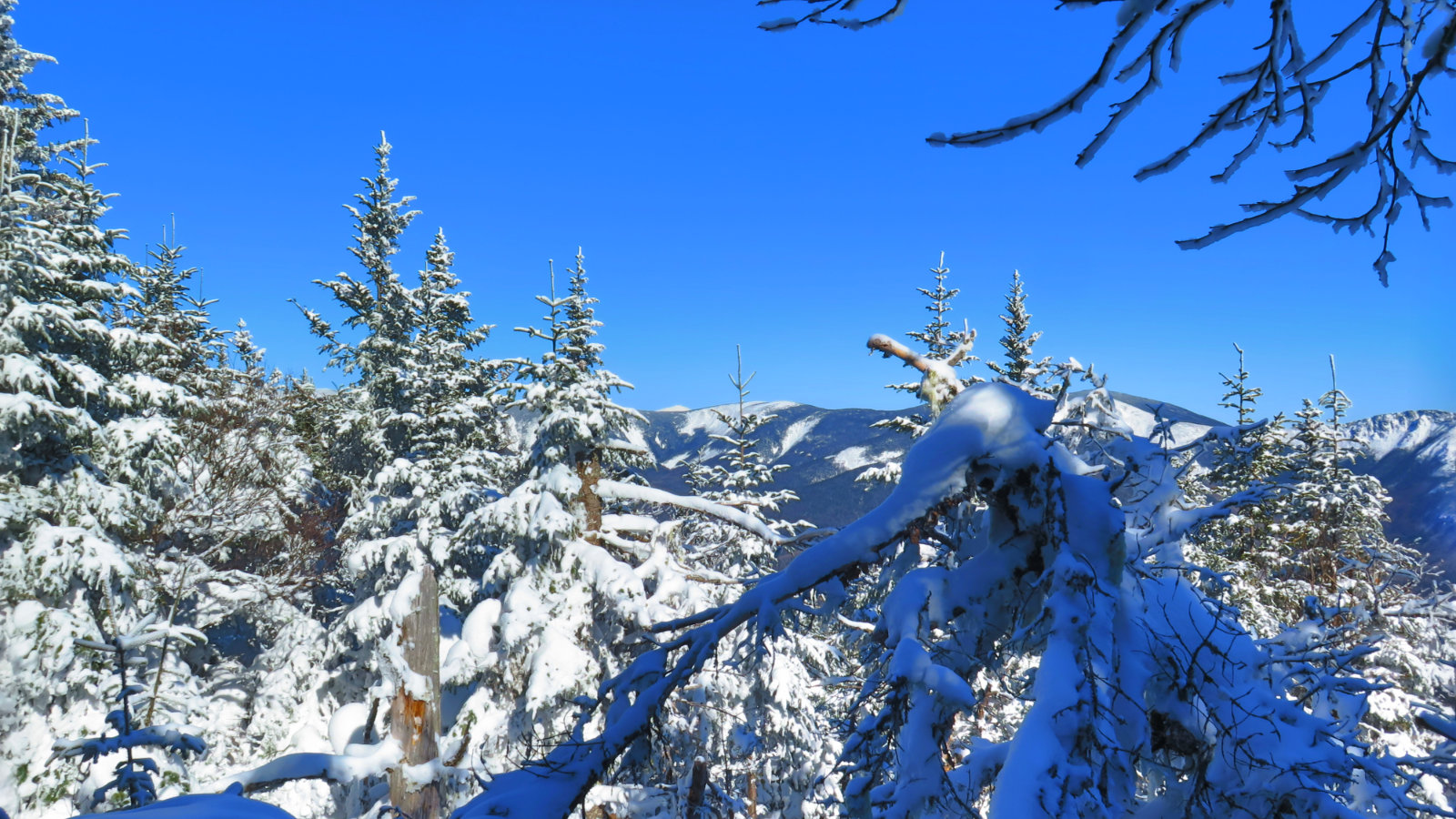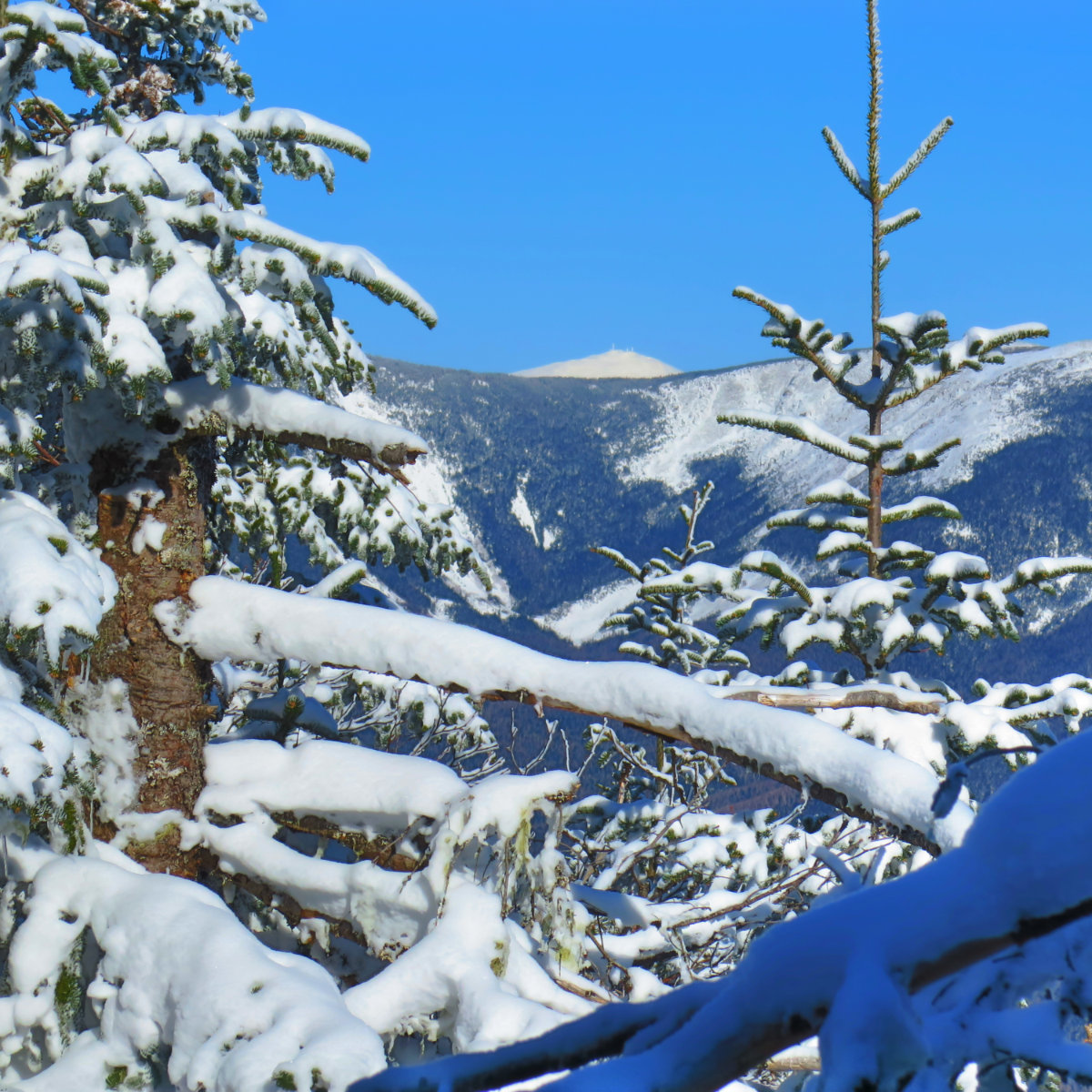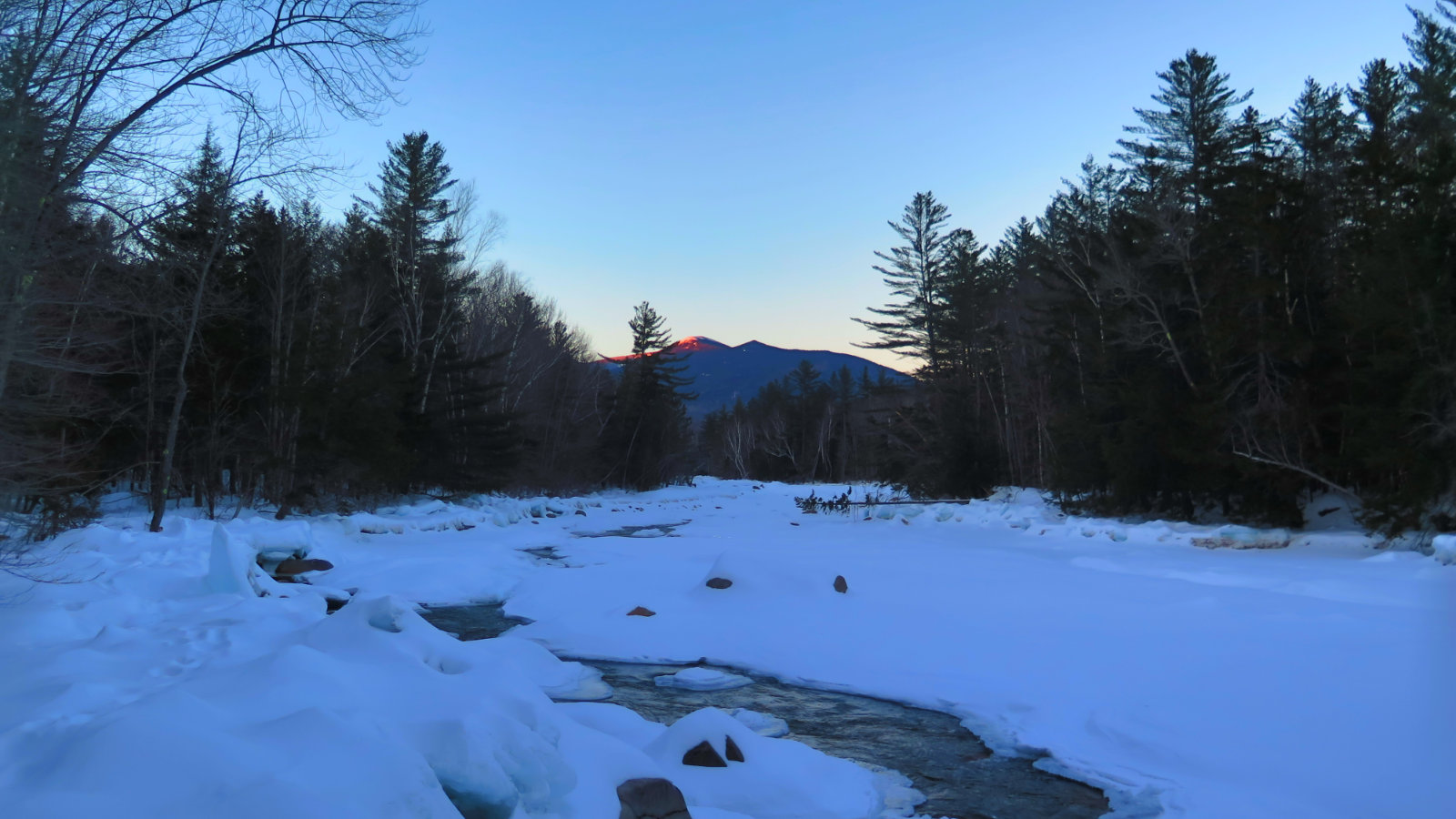 If you enjoy reading these posts, consider subscribing. Your email will only be used to alert you of new posts — typically 1-2 times per week. I will not use or share your email for any other purpose without your express permission.