Waterville Valley, NH. 2020-03-11 (Thursday.)
Greeley Ponds Trail to Timber Camp Trail. 5 miles round-trip.
A bit melty underfoot. But the trail still provides.
35 dF throughout. Winds were negligible. Sun on occasion, mostly overcast.
So it was a day. I'm still in the phase where I'm challenging my ankle, paying attention that I don't overdo things. Everything in moderation. My PT guy says if I hurt it, likely it won't be any one thing, but a stack of little things that overwork the soft tissue. He's no doubt noticed that I'm not into sitting around watching TV. Mea magna culpa.
I've been trying to make sure that these challenges are at least somewhat germane to how I normally spend my week. He's been focusing on what pain he can administer in the clinic, using things that I feared in high school gym class. It's a healthy relationship. But that being said, even though I'd love to go back to the mountains with reckless abandon, days like today remind me that I'm not ready just yet. Soon, but not now.
Let it be known that it was good to be outside. There's a lot that I wish the trail was, including a lot harder underfoot, but it was a trail, not a sidewalk. Huge win there. And to be honest, we're about a week and a half from winter's swan song. The monorail will disintegrate, as it does every year around springtime. But I could have done without the post-holing.
I set out from Livermore, with Tripyramid looking over from its lair. Today, it felt like a much different mountain than it did before I ascended the north slide. I caught myself thinking about when I'd do it again, not if. And the very thought was intoxicating. I could feel myself coming over the shoulder at the top of the slide. The sadness as I re-entered the forest just below the summit. I'll probably have to do that one again.
Moving down the trail, almost flat, but with a barely discernible rise. There were recent, but not fresh, ski tracks to follow, and those provided mostly sturdy support. The first mile or so passed without much issue. Most of the trail follows an old logging road, which was somewhat of a distraction — it's wide enough still to drive a truck down, and maybe I just needed the trees to be a little closer. Who knows?
Some way down from the Greeley Pond trail junction, though, there was something strange. A flurry of fur was on the side of the trail, perhaps 3 by 4 or 5 feet in area, and a dusky brown with a few tufts of black and white fur. Each hair around 2 inches long, mainly in tufts of 30 to 50. The snow around had melted sufficient to obscure tracks, so I couldn't tell if this was the site of some mortal combat between a coyote and something else. Strange. If someone has an idea, please comment below.
Anyway, I kept going, and soon came upon a wooden bridge over a larger drainage. The Mad River had been keeping me company, but as the track ascended, it diverged from the river and quietude descended.
But my feet also descended. The track after this point became sufficiently unstable that I was post-holing about every fourth step, then every second. And that becomes annoying. I decided to press onward to the Timber Camp trail junction, and if things didn't firm up by then, to make that my turnaround.
And so I turned around at the sign.
It had been a good enough outing. I had low expectations that I'd make the full length of the trail. I did have a good enough time that I'll be back to finish the second half next week, and if I make it far enough, to explore the Goodrich Rock trail. We'll see. Most of all, I got the challenge I needed, without any injury. Healing in all its forms continues apace. The trail provides.
As always, stay safe out there.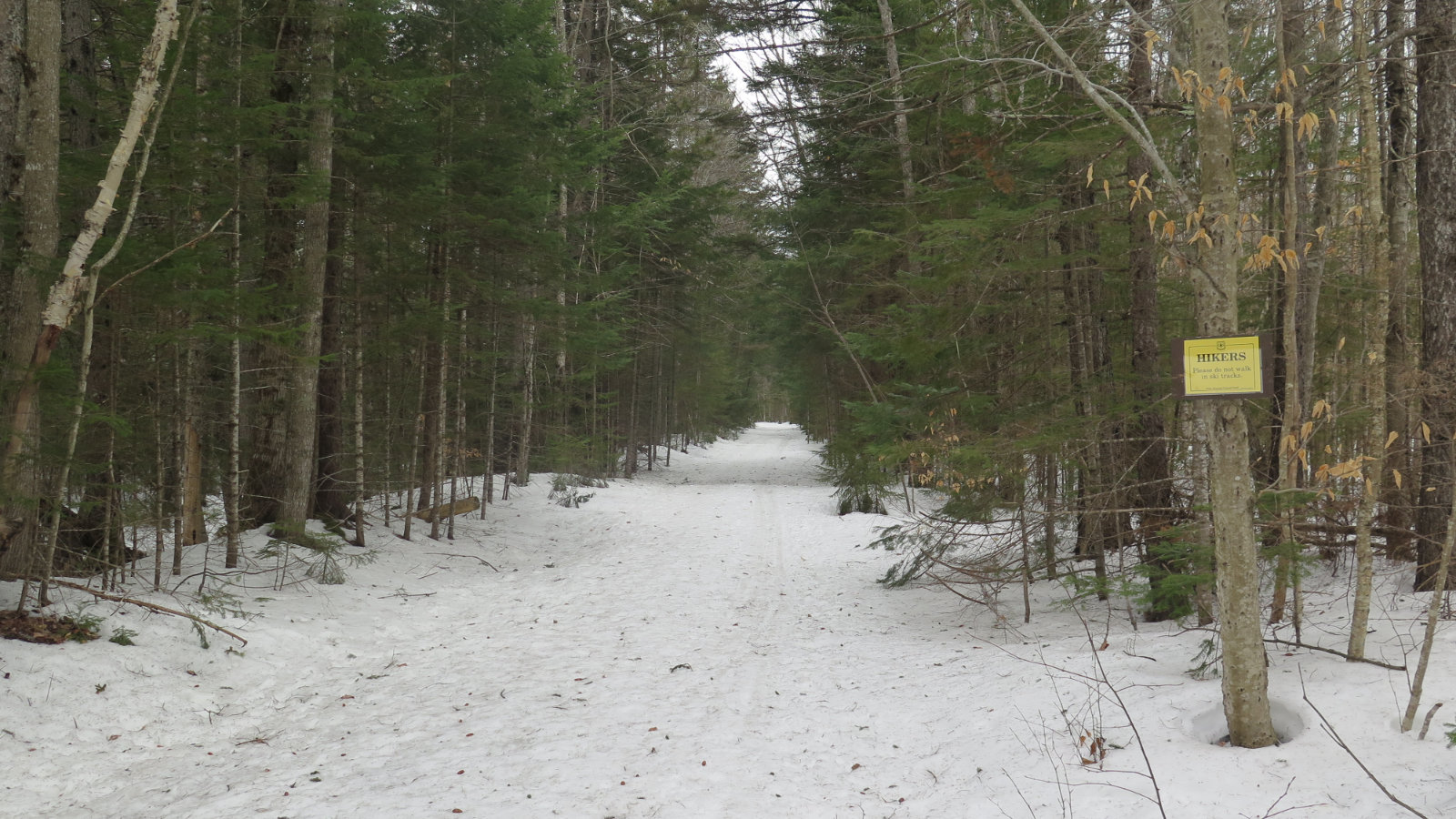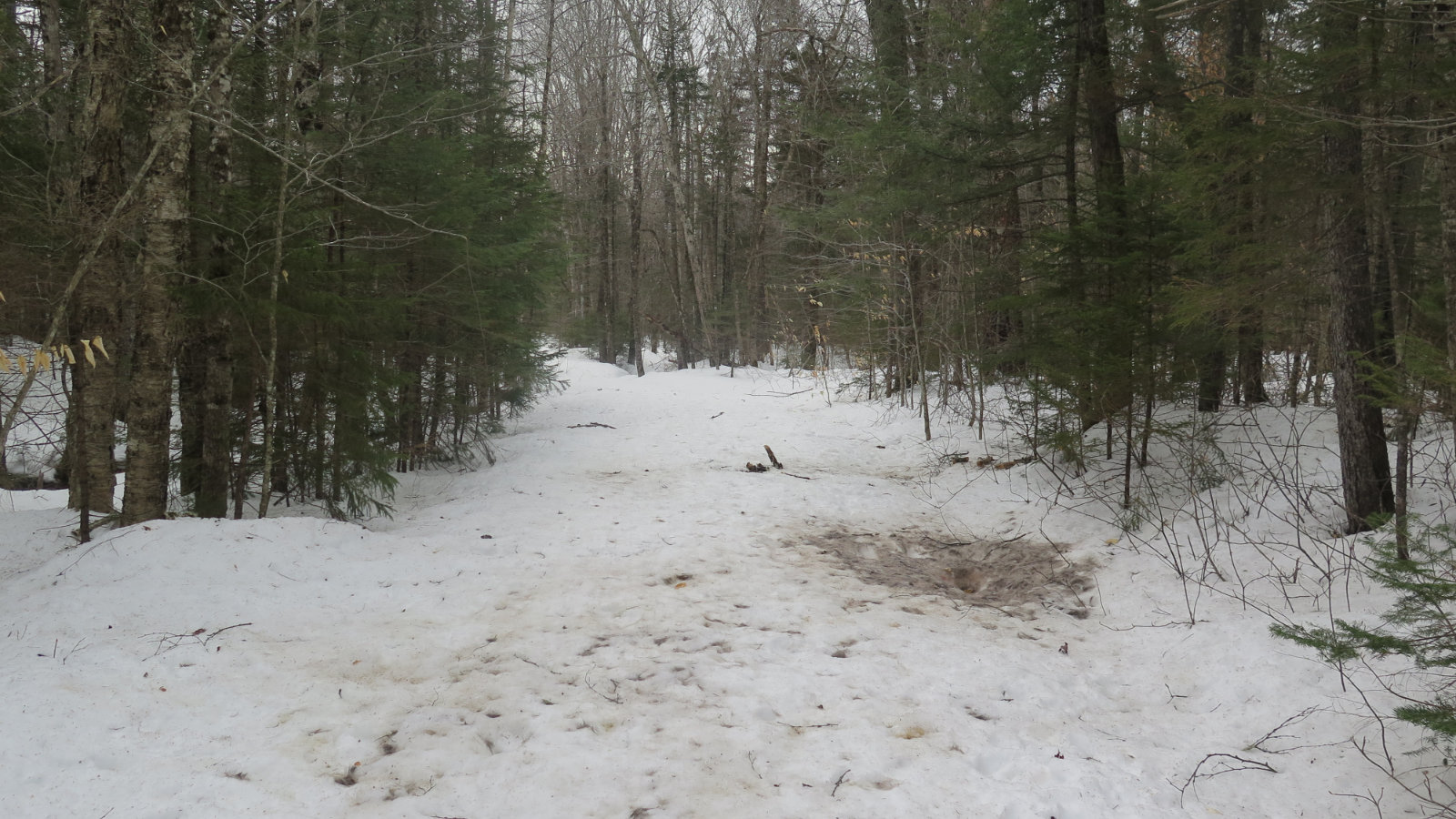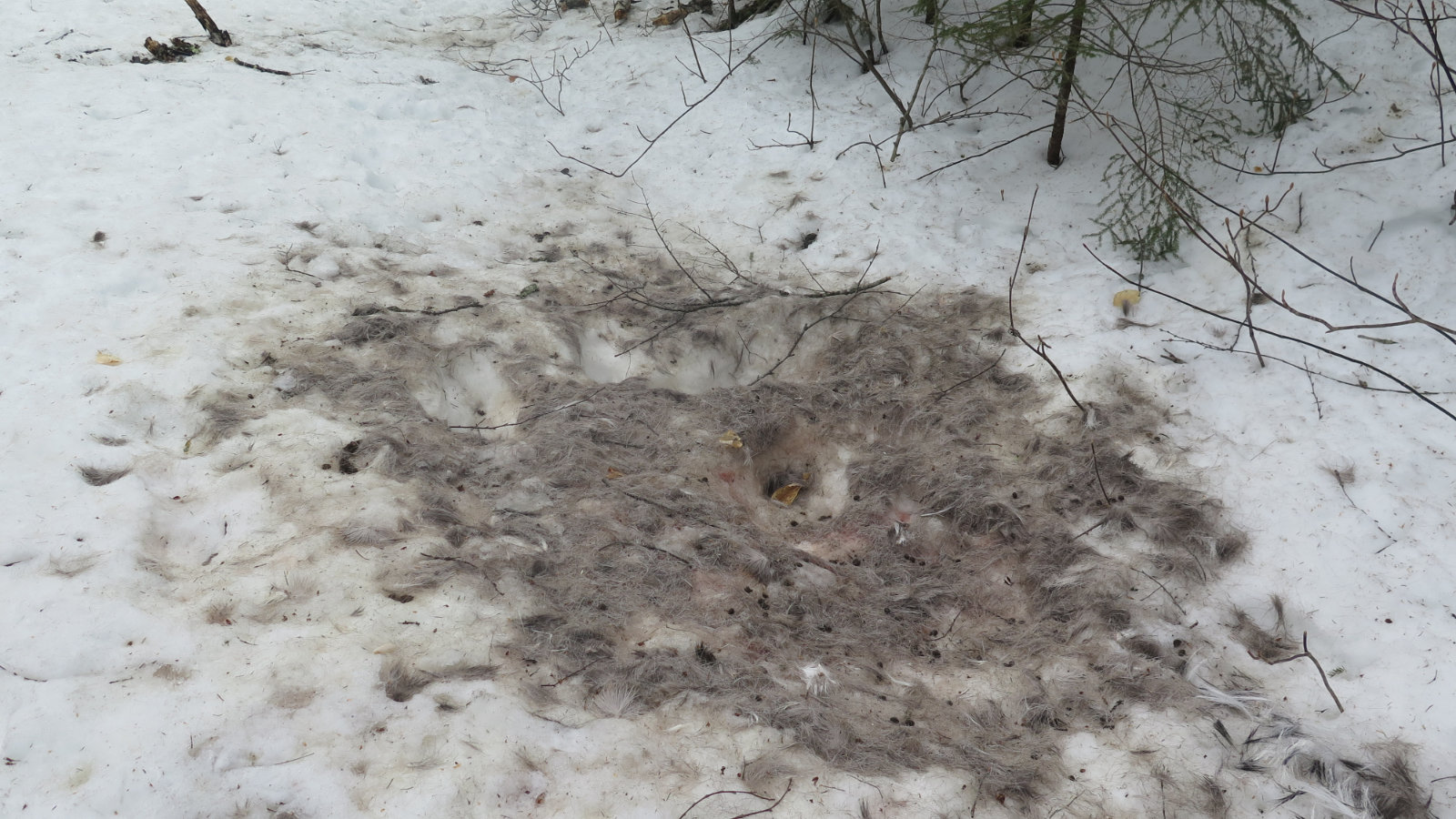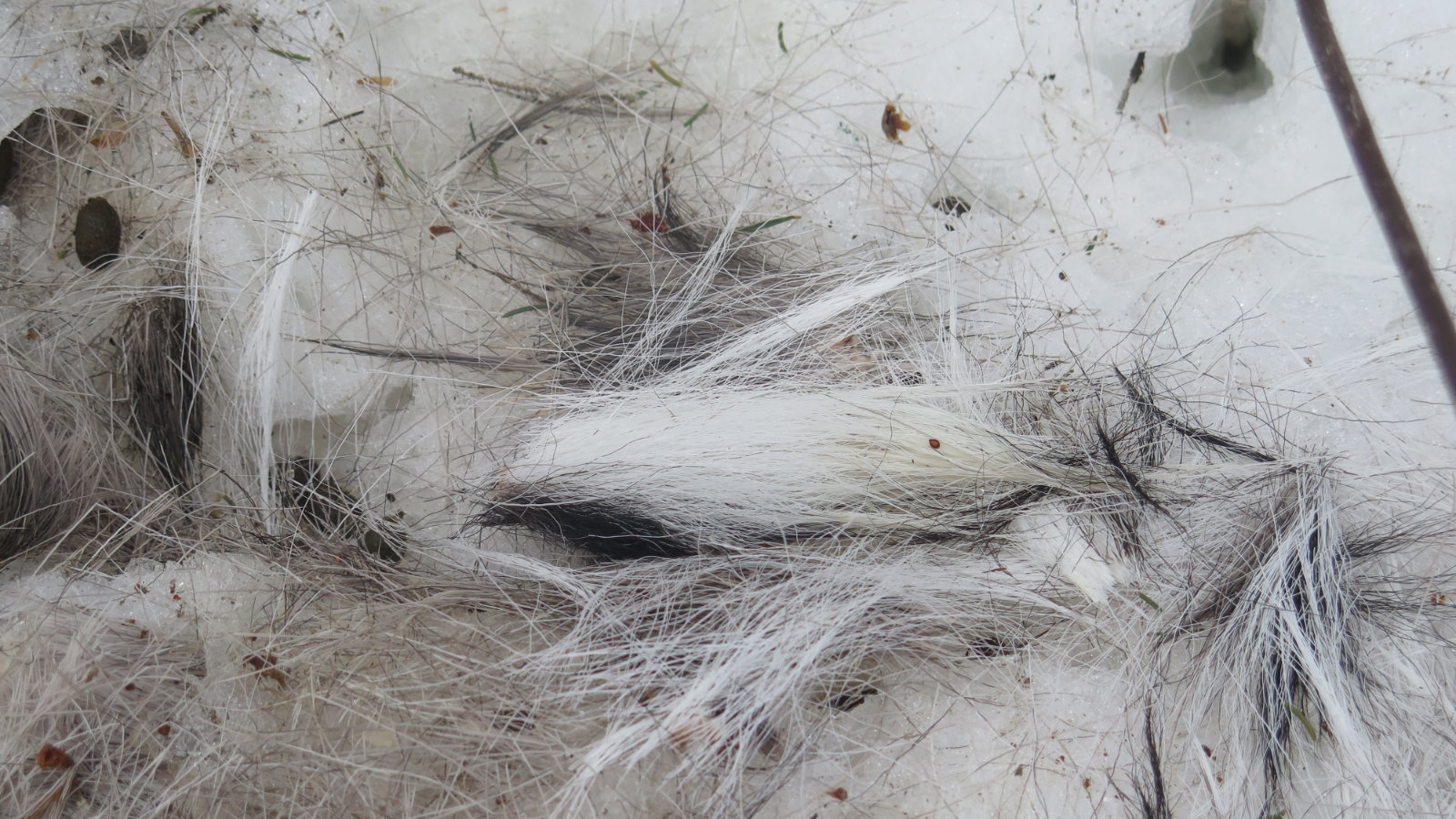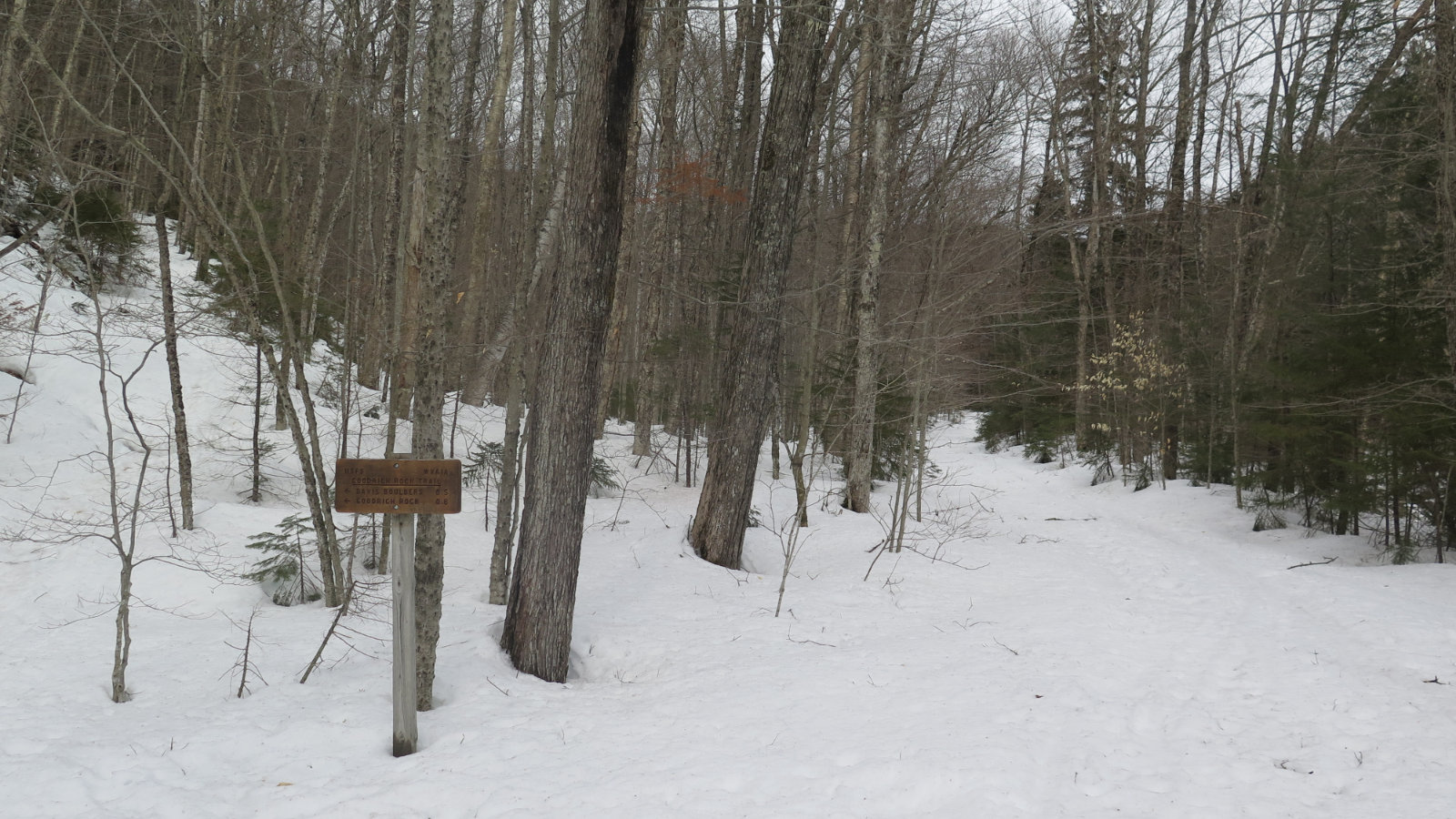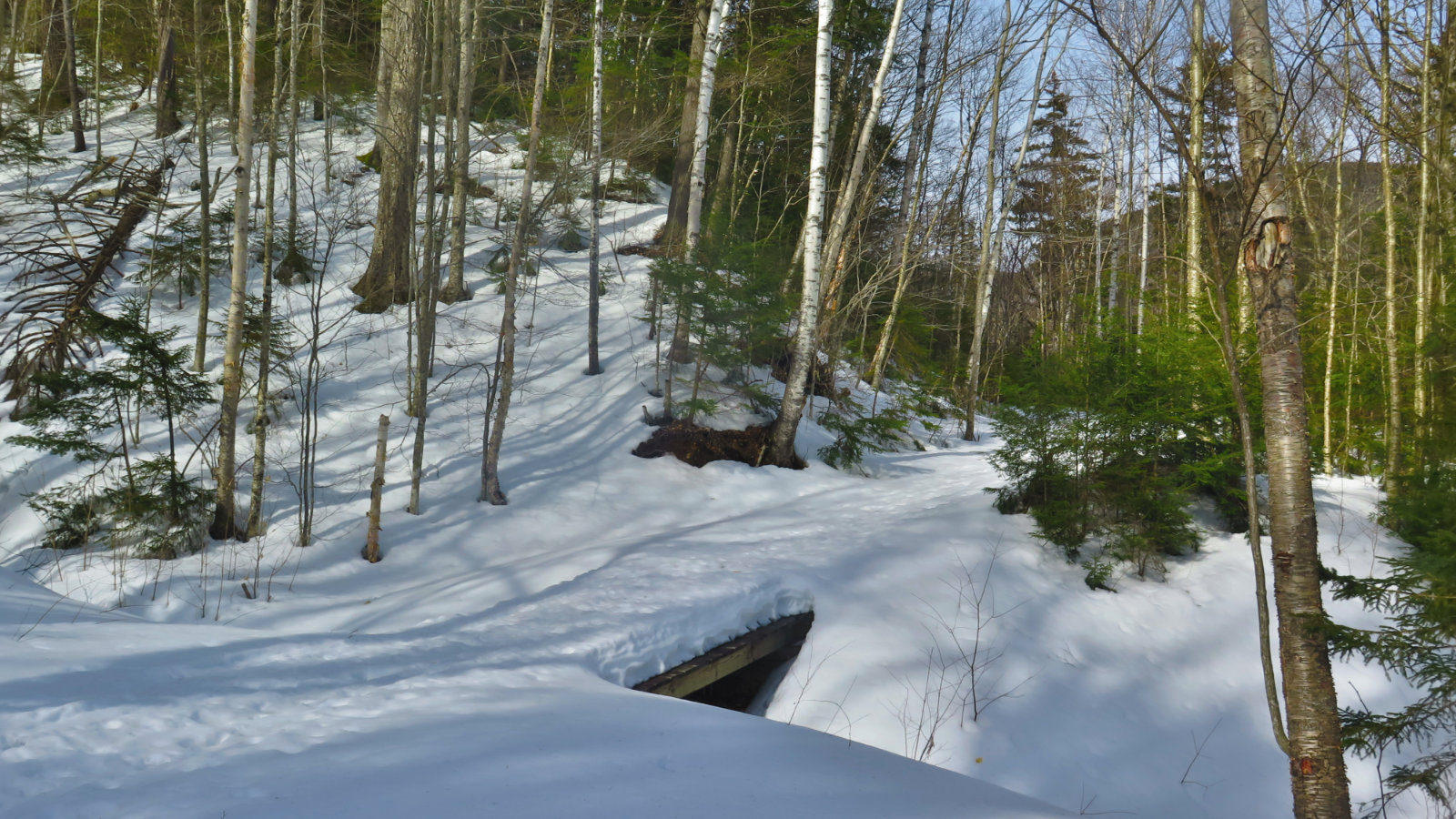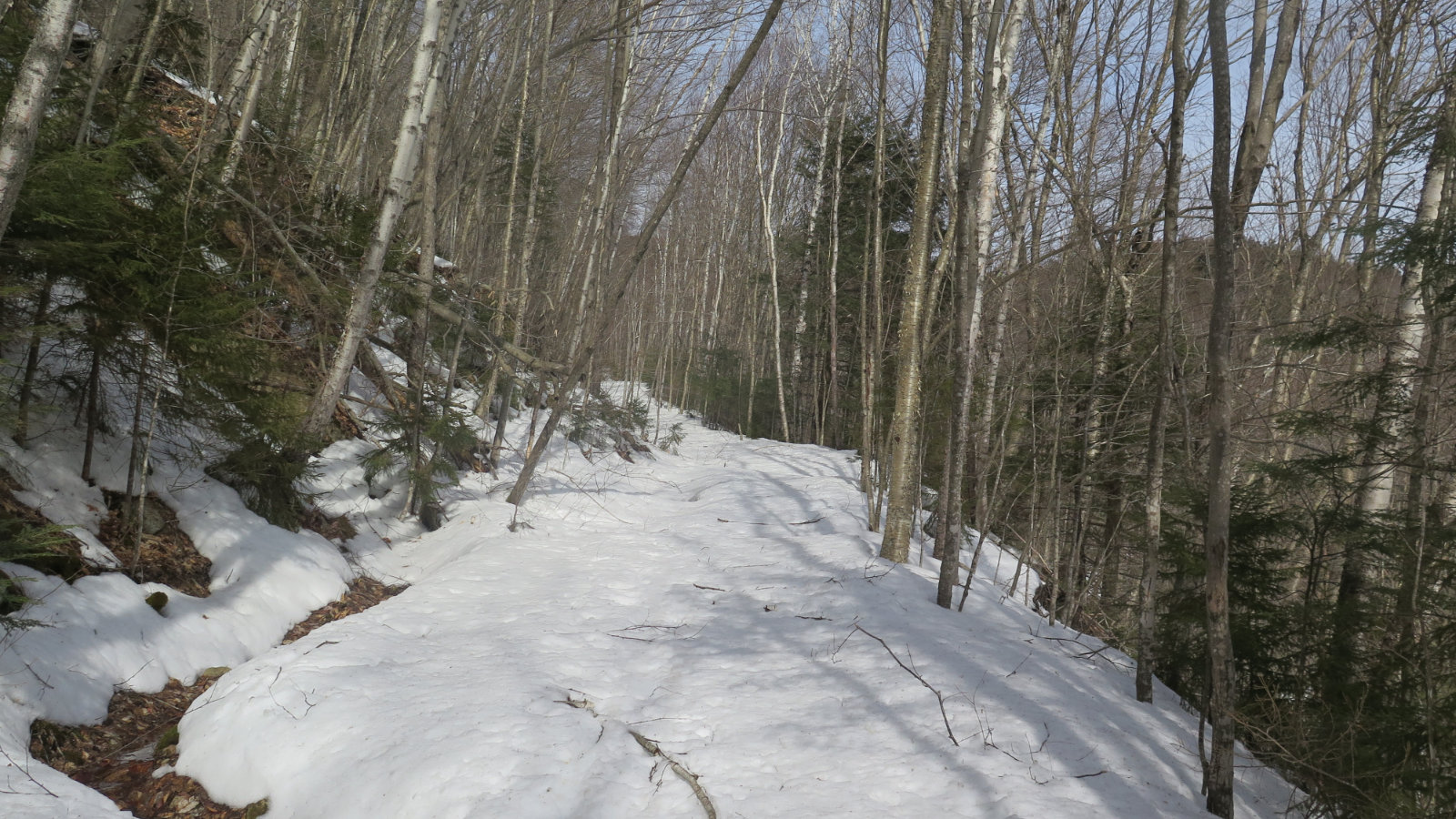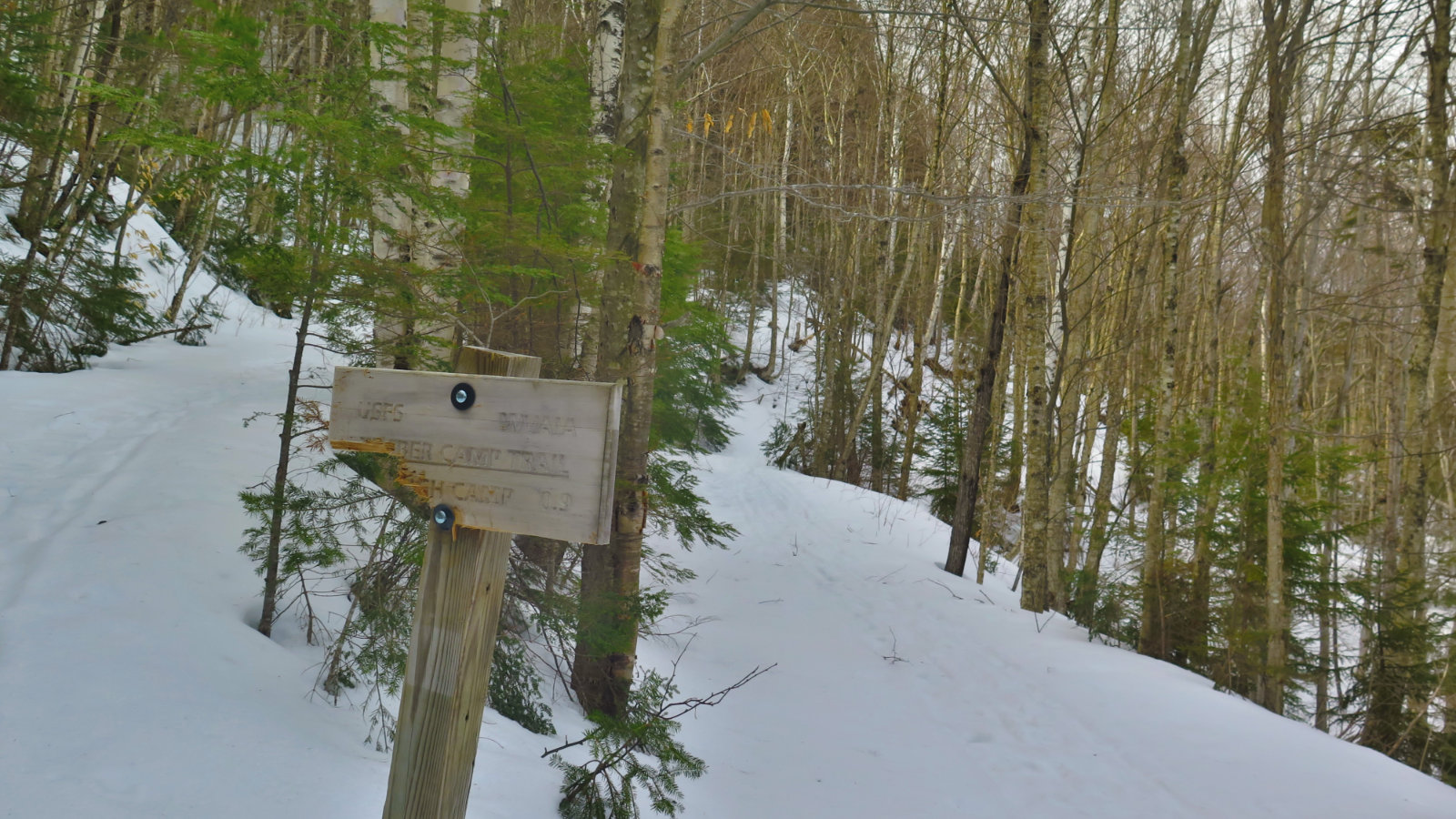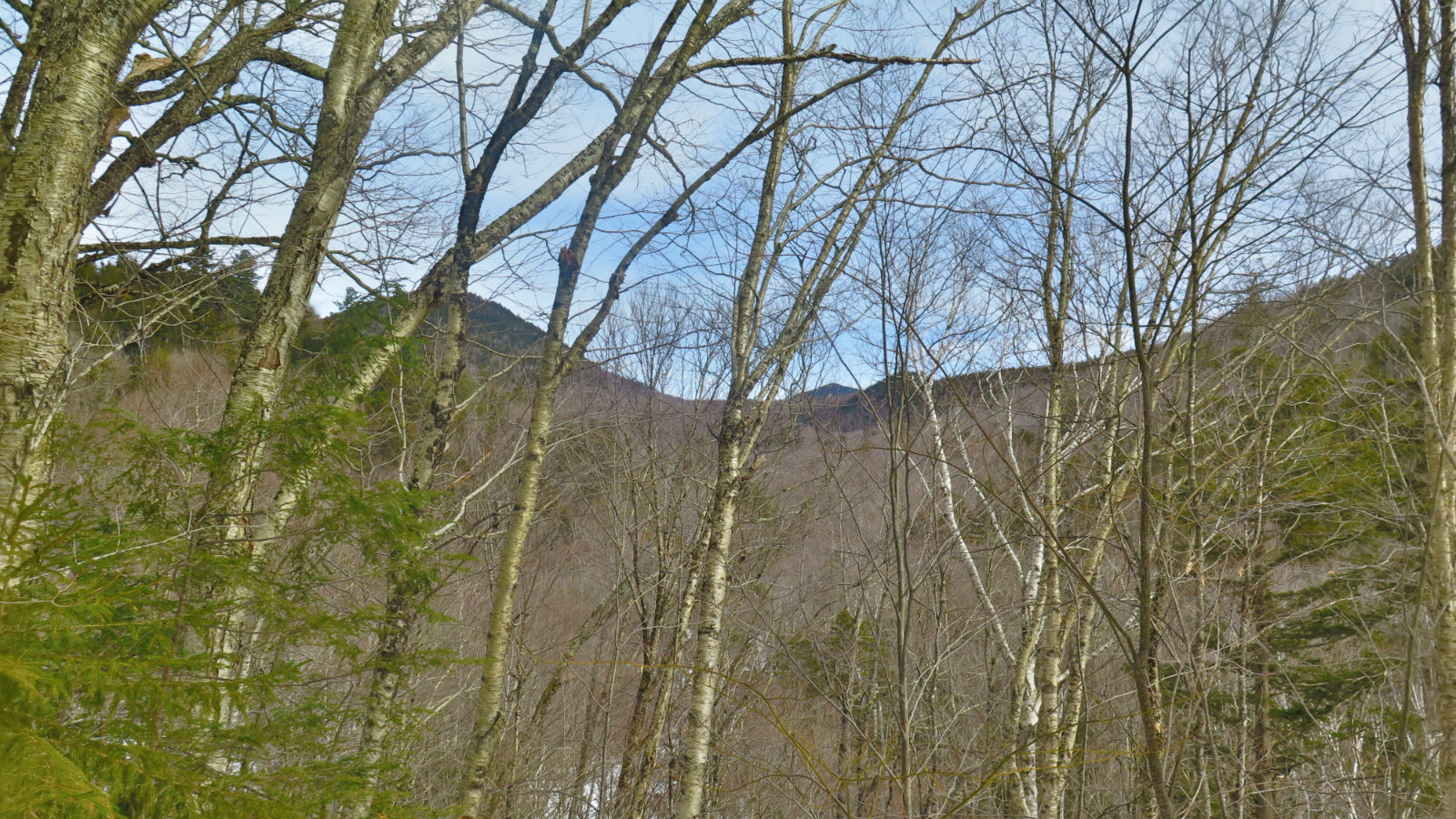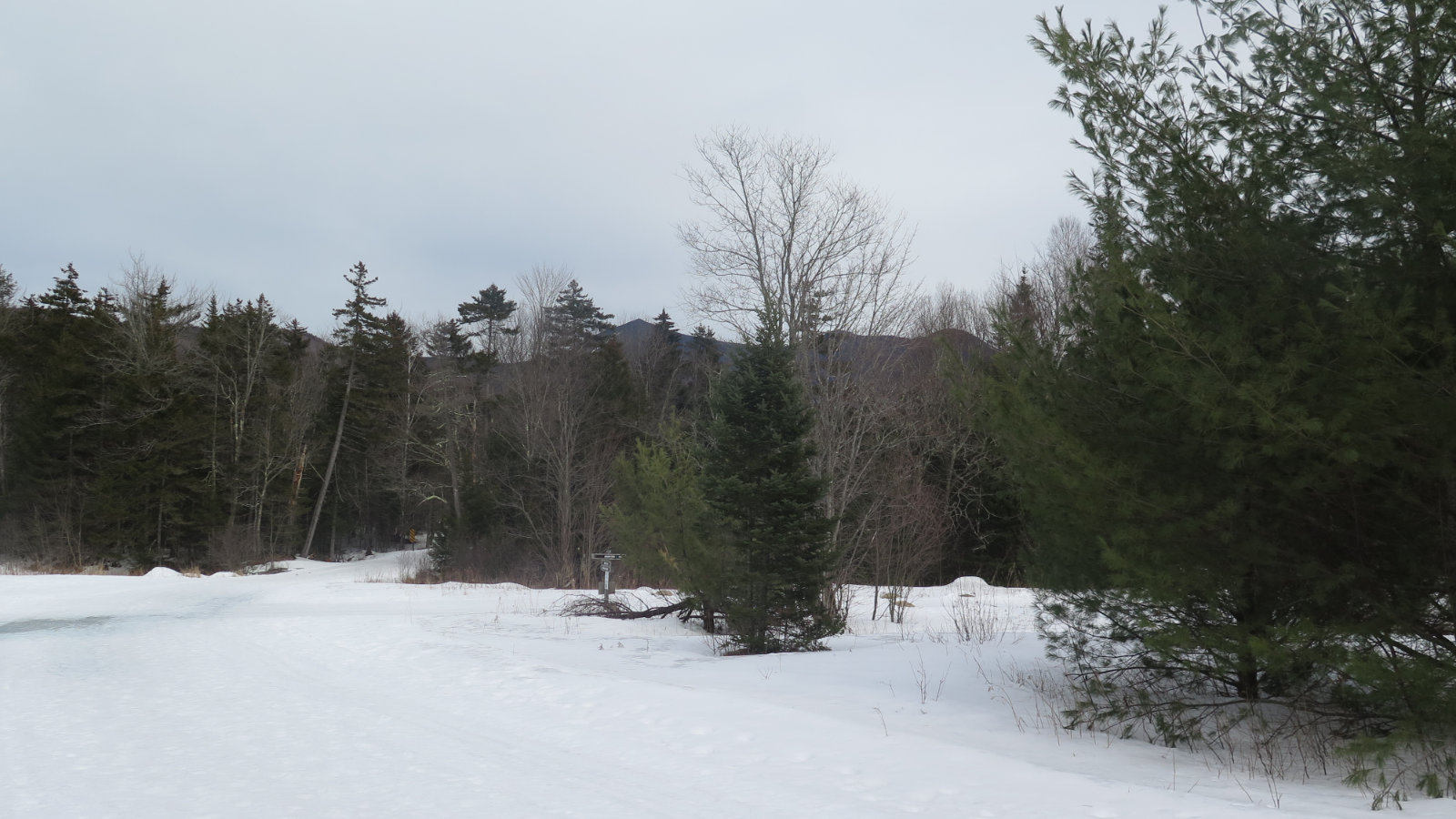 Nuts and Bolts: Exit 28 from 93, and head north on route 49. When in doubt, follow the signs to Waterville Valley ski area. At the entrance to the ski area driveway, take the right fork after the municipal buildings (fire station, transfer station) on the right. Shortly after, turn right over a very narrow bridge, then the parking area is on the left. If the snow isn't too high, you'll see "LIVERMORE" under the USFS sign.
Note that the area is still skiable, so please be kind to the cross country skiers and don't post-hole their trails into oblivion. Be good ambassadors for hiking.
If you enjoy reading these posts, please subscribe — stay in the loop! Your email will only be used to alert you of new posts — typically 1-2 times per week. I will not use or share your email for any other purpose without your express permission. And feel free to share via social media using the buttons below.
Find me in the mountains, on this blog, or on Twitter: @Protean_Hiker