North Brother and South Brother Mountains, Millinocket, Maine. 2019-07-01. (Monday) 4,150 feet. Via Marston Trail and Mt Coe Trail. Approx 11 miles round trip.
Mt Katahdin, Baxter State Park, Millinocket, Maine. 2019-07-03. (Wednesday) Via Hunt Trail. 10 miles round trip.
Sunny and warm, light breeze (approx 5 MPH), with essentially limitless visibility both days despite partly cloudy skies.
I've felt like "bookending" the Baxter State Park trip with the two bigger themes — that of the park itself, and of our two bigger hikes — with the smaller peaks in the middle, was probably the best way to chronicle this trip. Diving into the particulars seemed a bit much. A broad brush seems more appropriate. I will always have memories of the haunting calls of the loons in the middle of the night. The early morning birdsong wafting in on the smell of the waking landscape. Walking through lush forest on a soft bed of leaf litter. Butterflies and wildflowers everywhere. If that's the take-home from the trip, that in and of itself is enough.
But "The Great One" is, of course, the centerpiece of the park, and one of the treasures of Maine itself. Think of the Pine Tree State, and you conjure up Acadia, lobsters, LL Bean, Sunday River… you'd be remiss not to mention Katahdin. And after you hike them, you won't forget North and South Brother. I was floored by the views I enjoyed from the top of Katahdin, but it was funny… as it was with Mt Washington, the views of the mountain are typically at least as amazing as the views from it. And so, not just to tick a box on my 100 Highest List, we climbed because of that view.
I remember walking up the Marston trail, and thinking about all the wet. There was the tarn (I've since found out it's called Teardrop Pond) but also the trail itself that was indistinguishable from a brook. So much hasn't changed in nearly a year — maybe this time, the trail-that-was-a-brook was better appreciated, as it kept us cool, but that's about it. But I also remember getting to the top and marveling at the view. And… so much hasn't changed in nearly a year. OK, back then it was autumn, and with the season, the air was crisp and cool, the views were similarly clear. It was no less stunning in summer.
Heading over to South Brother took much less time than expected. It was a Baxter State Park trail, to be sure, but somehow, the distance melted away in short order. It wasn't that different from when I did North Brother last September, and yet, felt special on its own merits. What can I say about the magic of that place that I haven't already mentioned?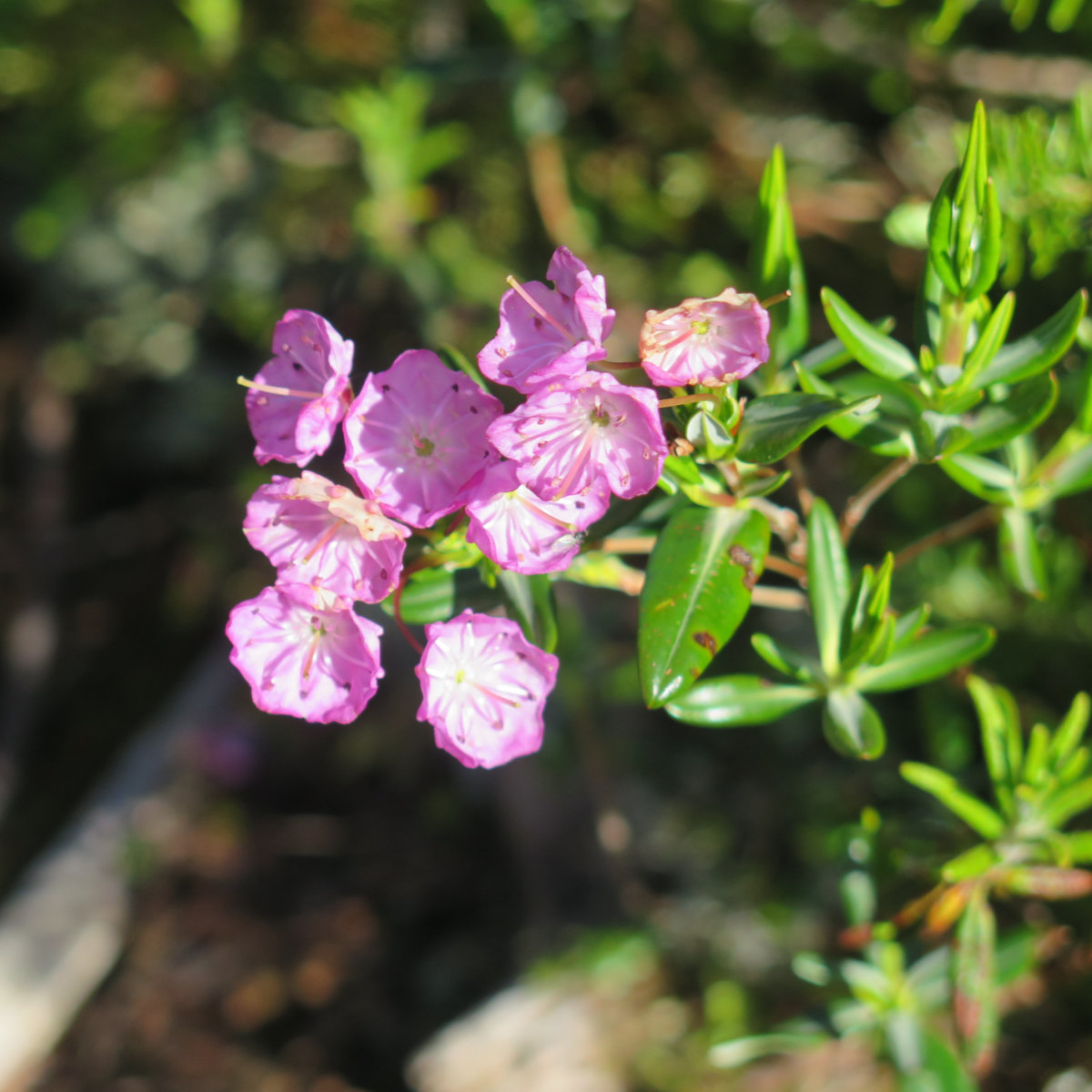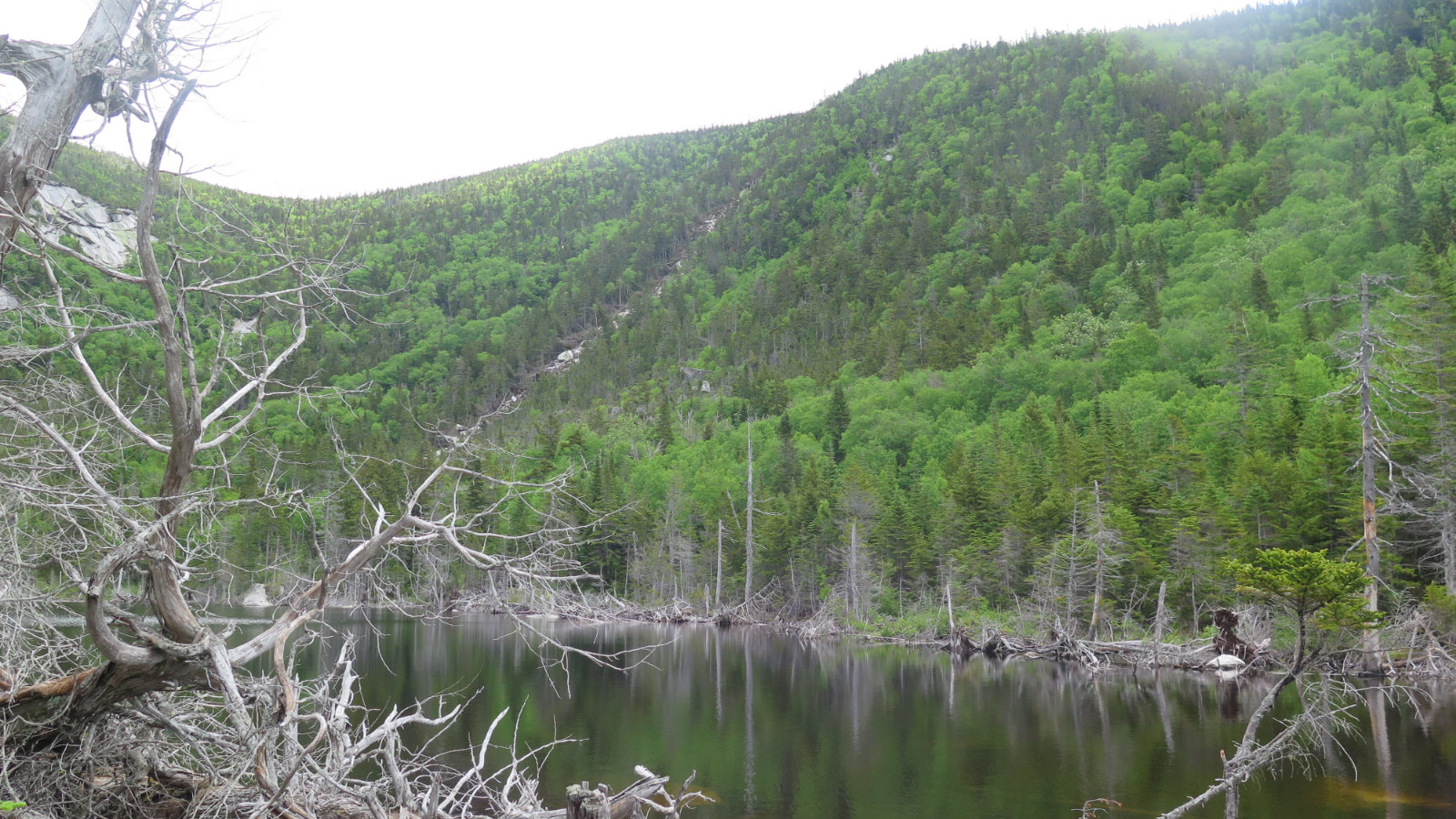 Katahdin was a different experience. First off, when I did it last October, there was the weather. The last thing I saw with any clarity was Baxter Peak from Hamlin summit. That view didn't even last as long as it took me to get to the middle of the col. Insane winds, no view… good times. This time was different. Abundant sun (indeed, maybe a little shade would have been nice.) A light breeze. People. AT hikers. It was a familiar trail, and yet, it was a different trail.
I'm going to keep letting the pictures tell the story. They're doing a better job than me right now.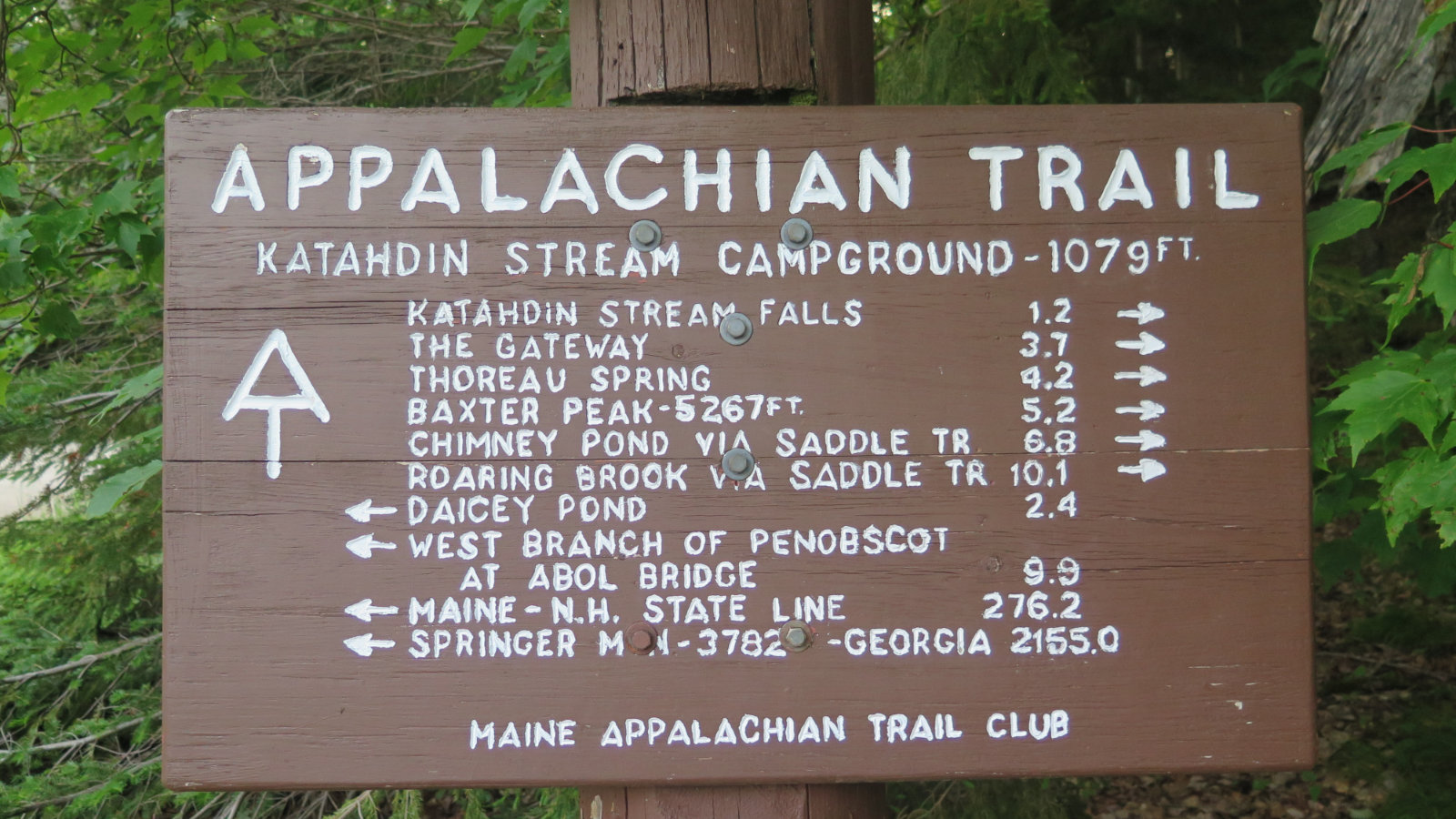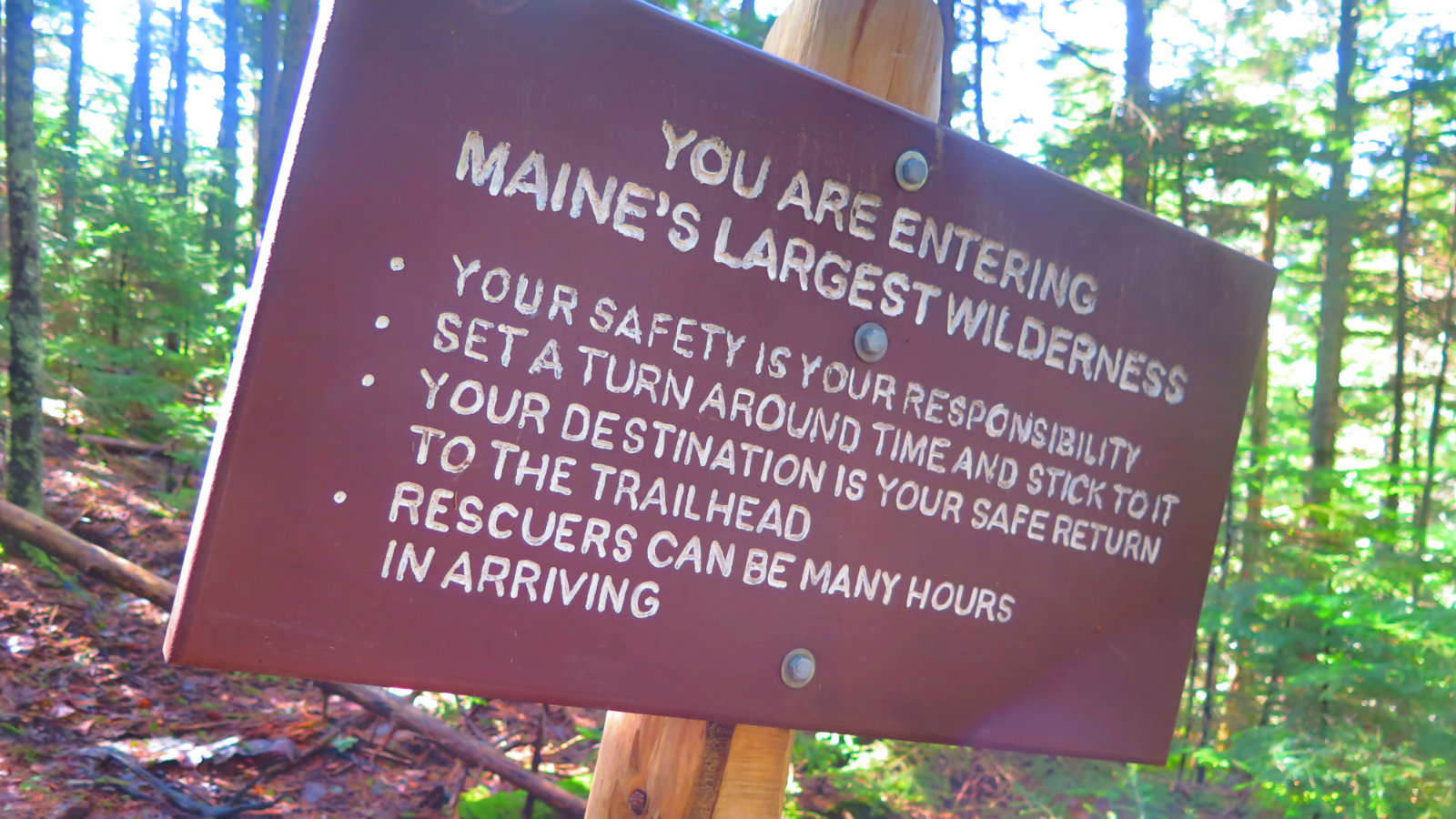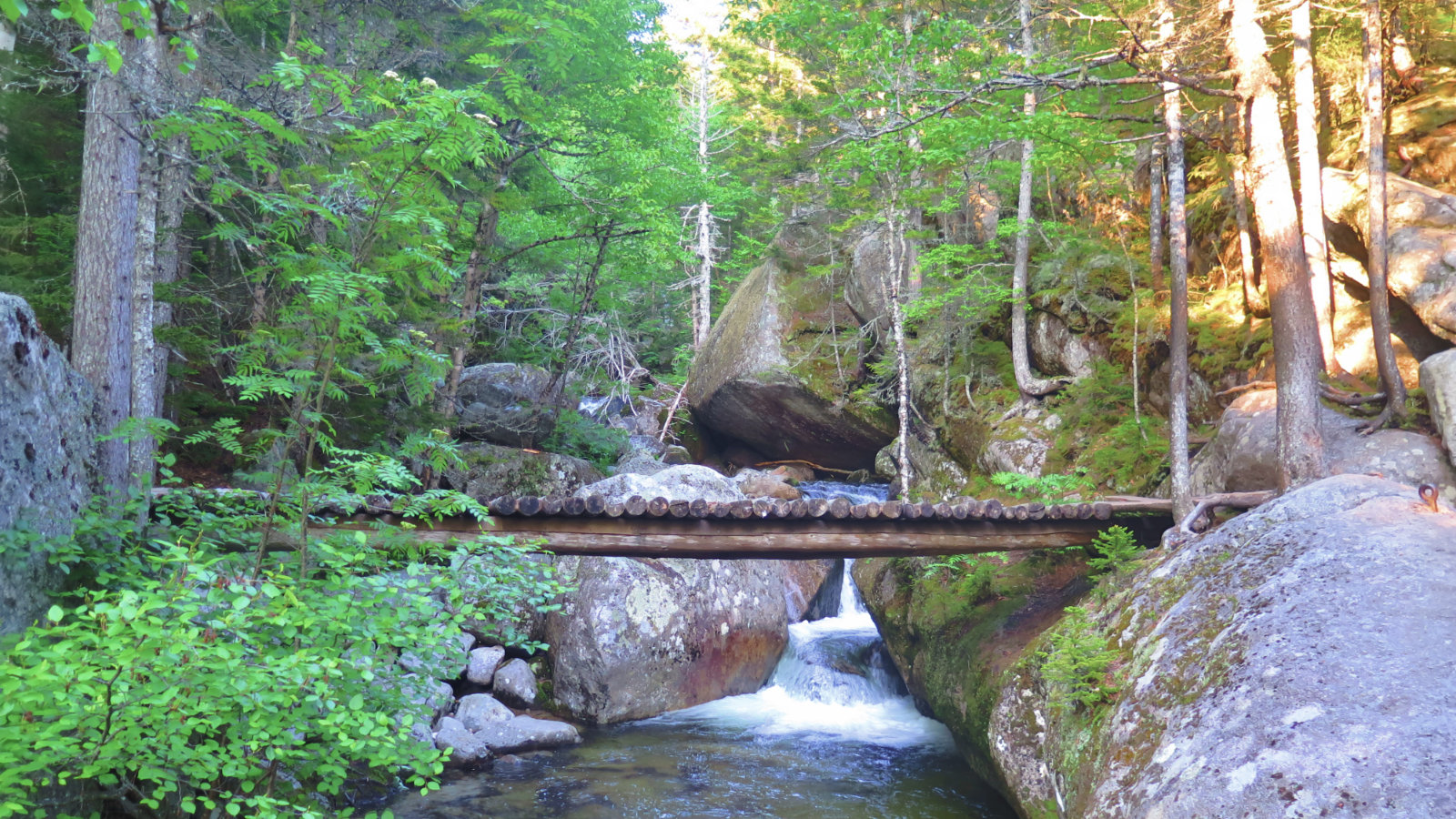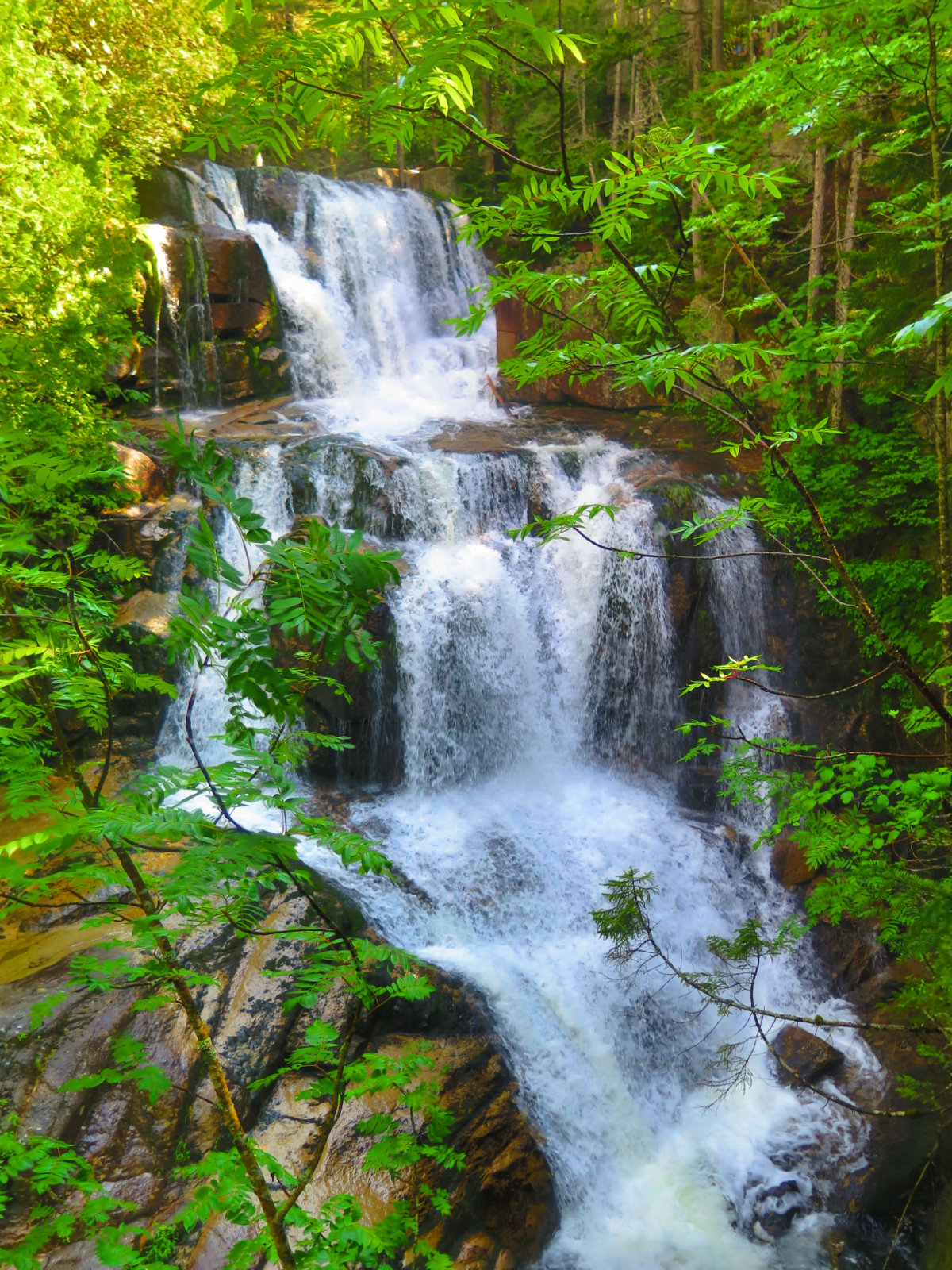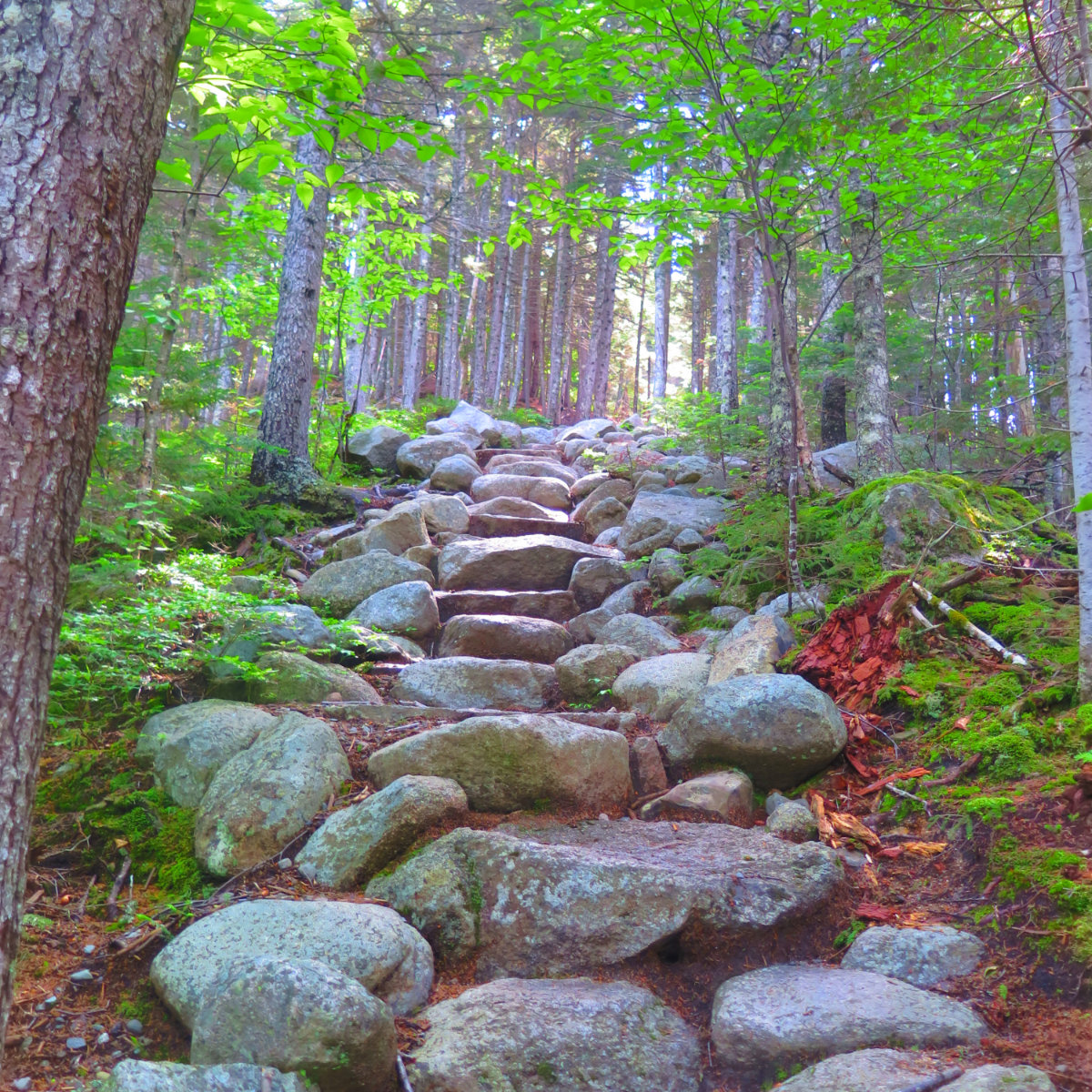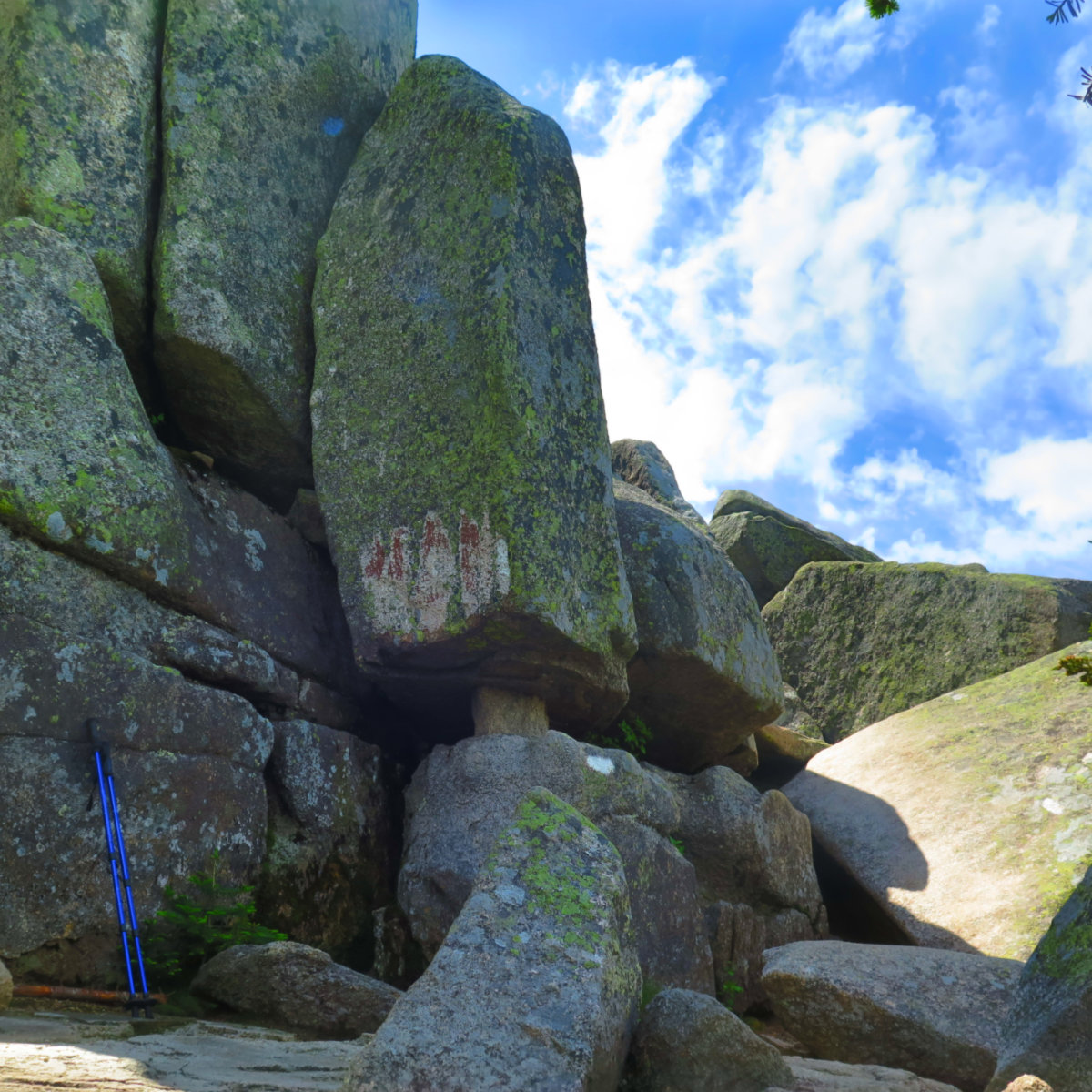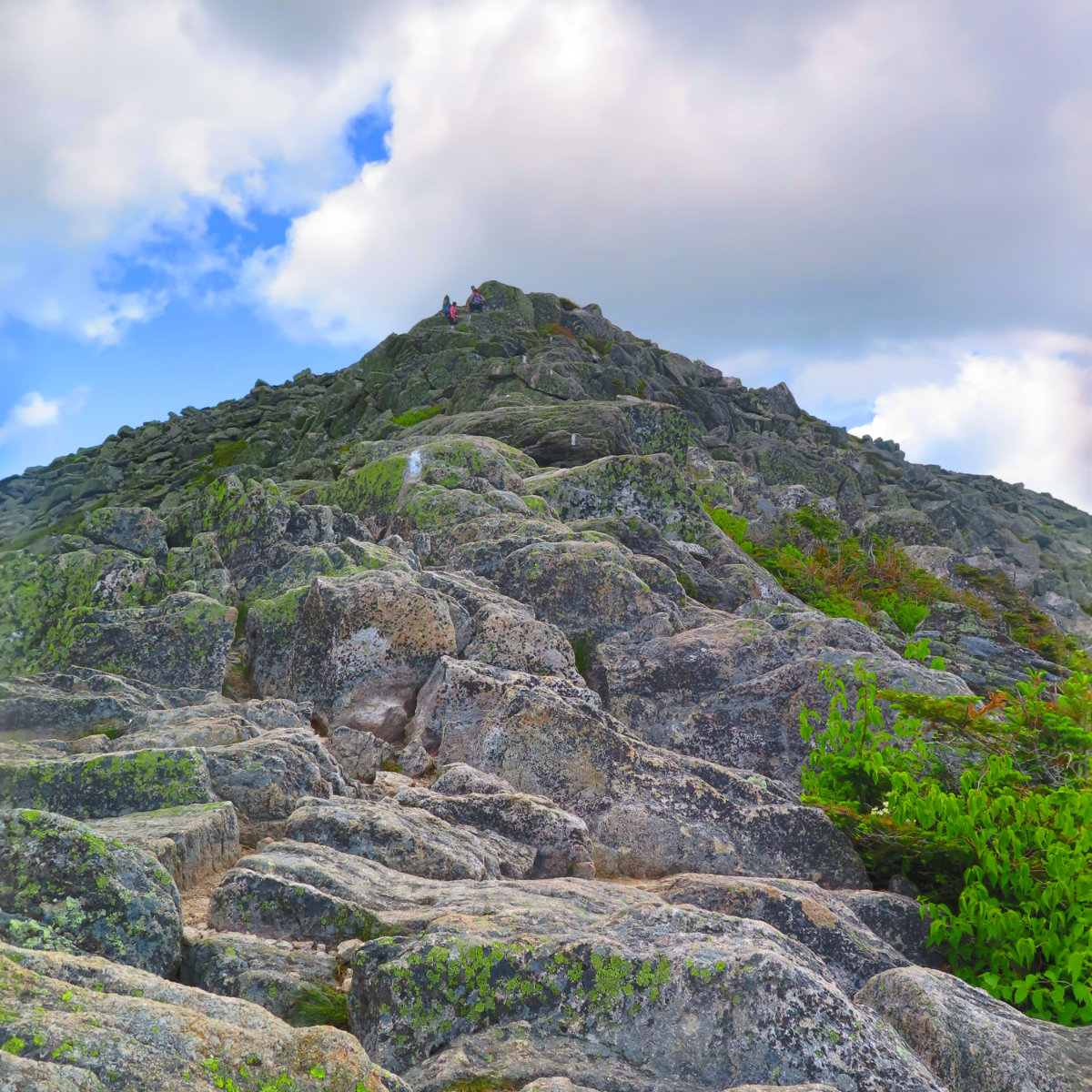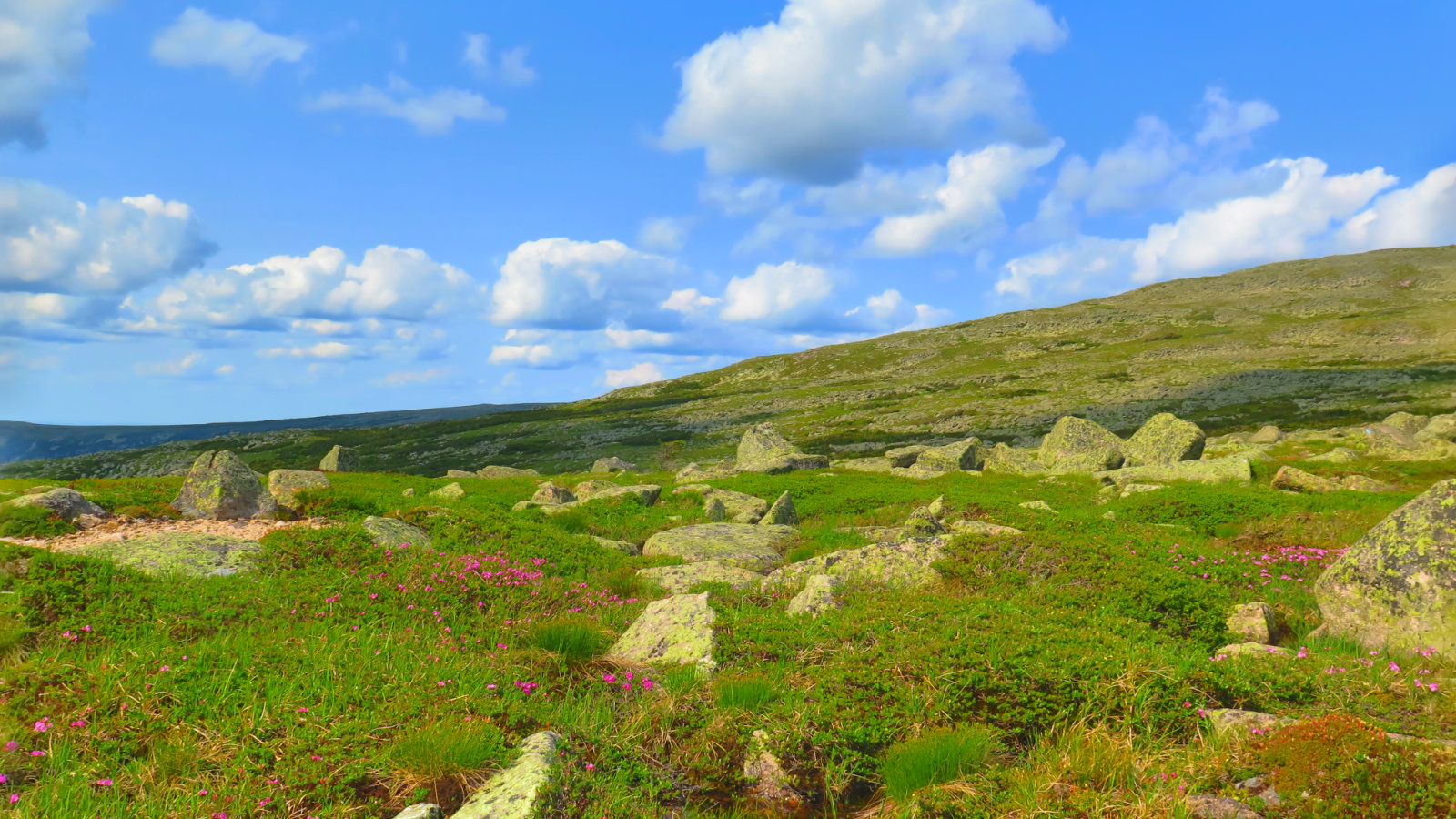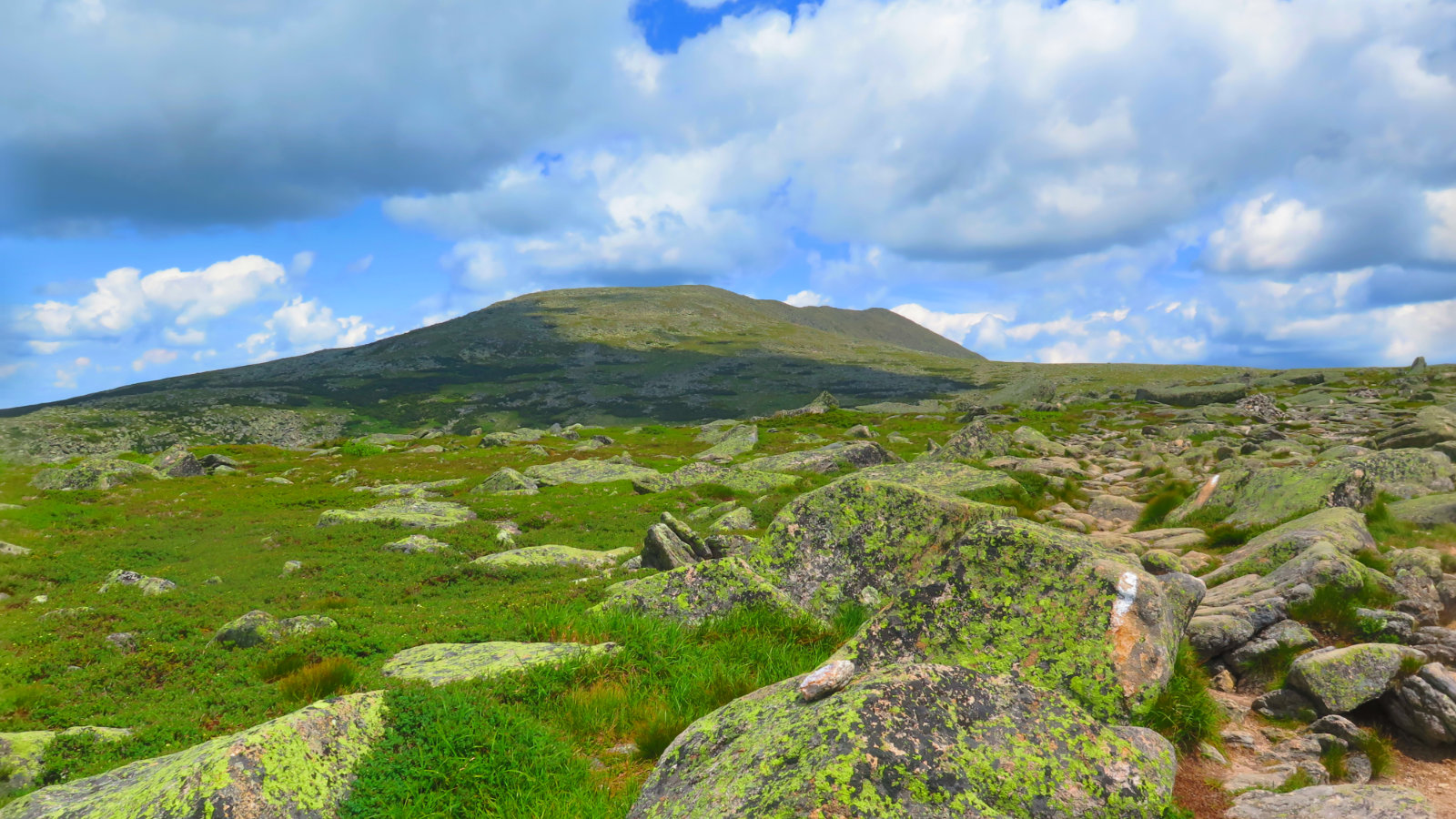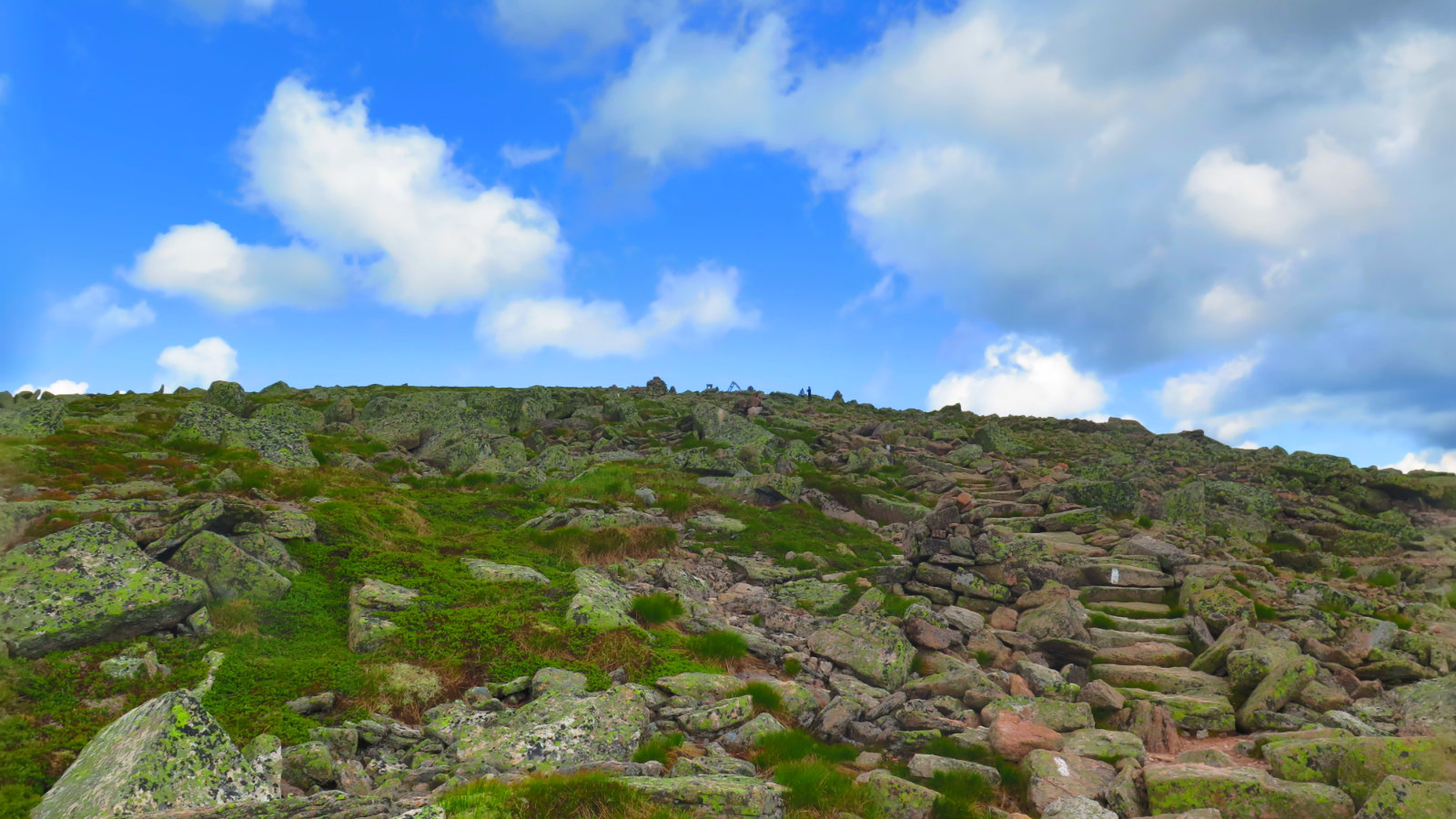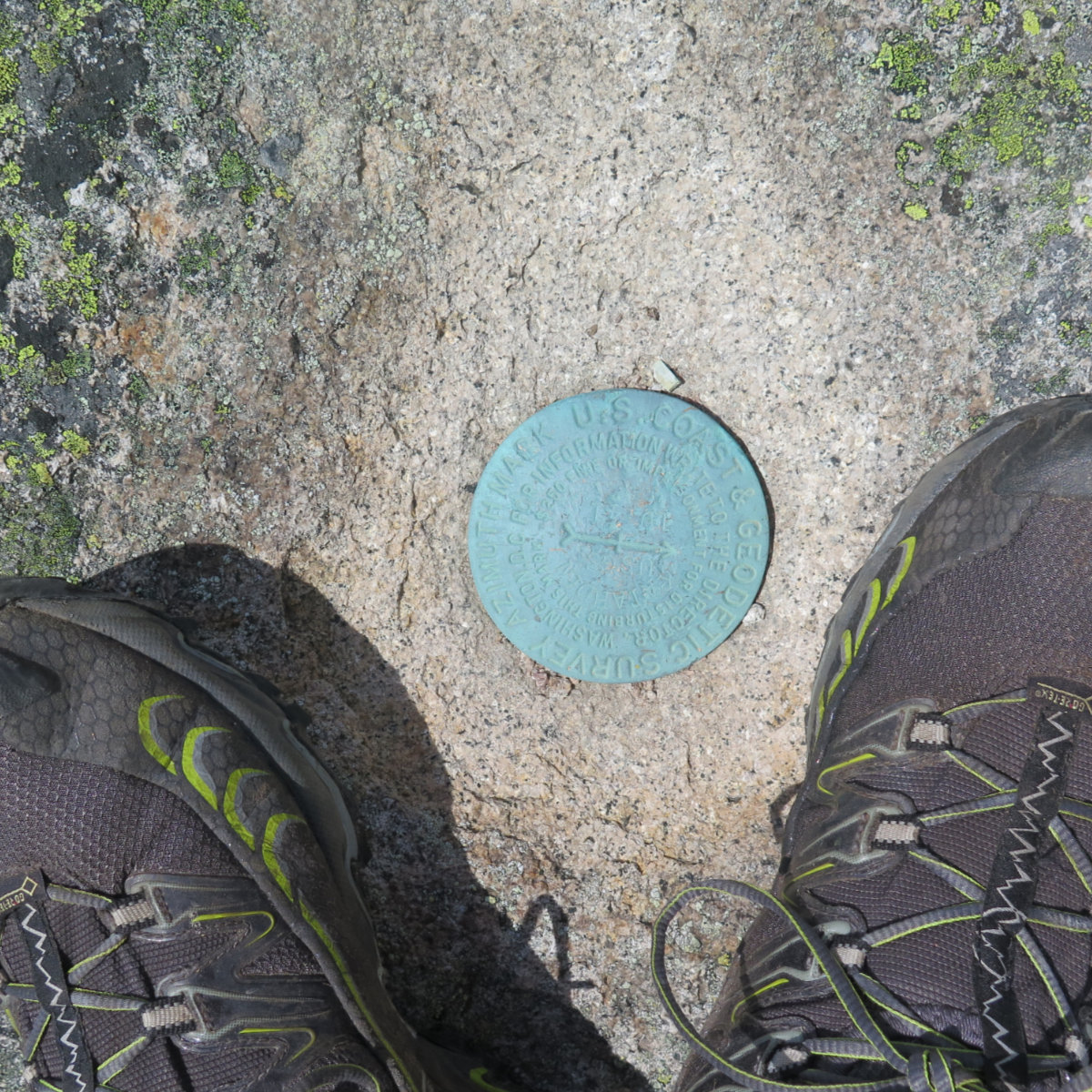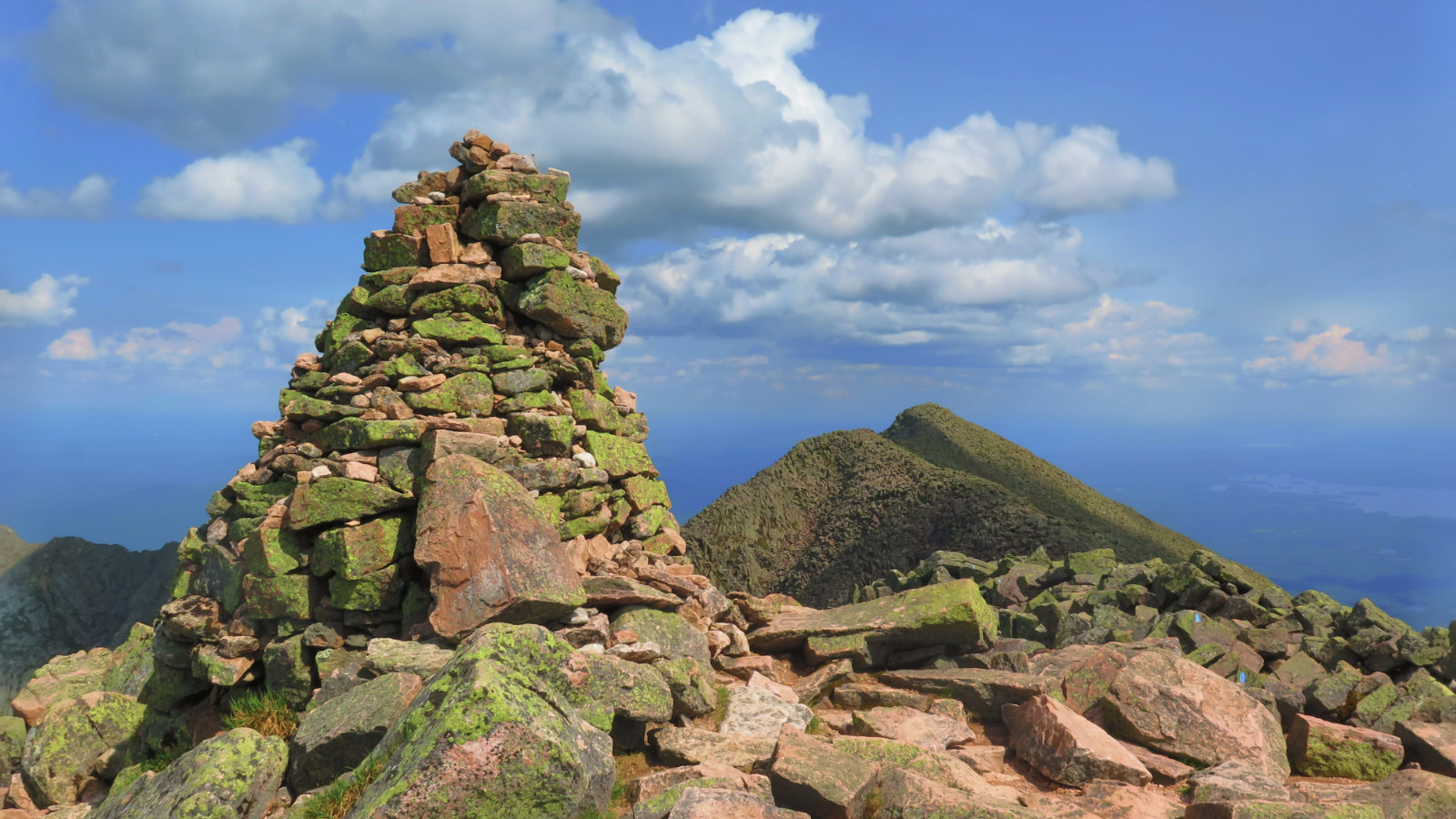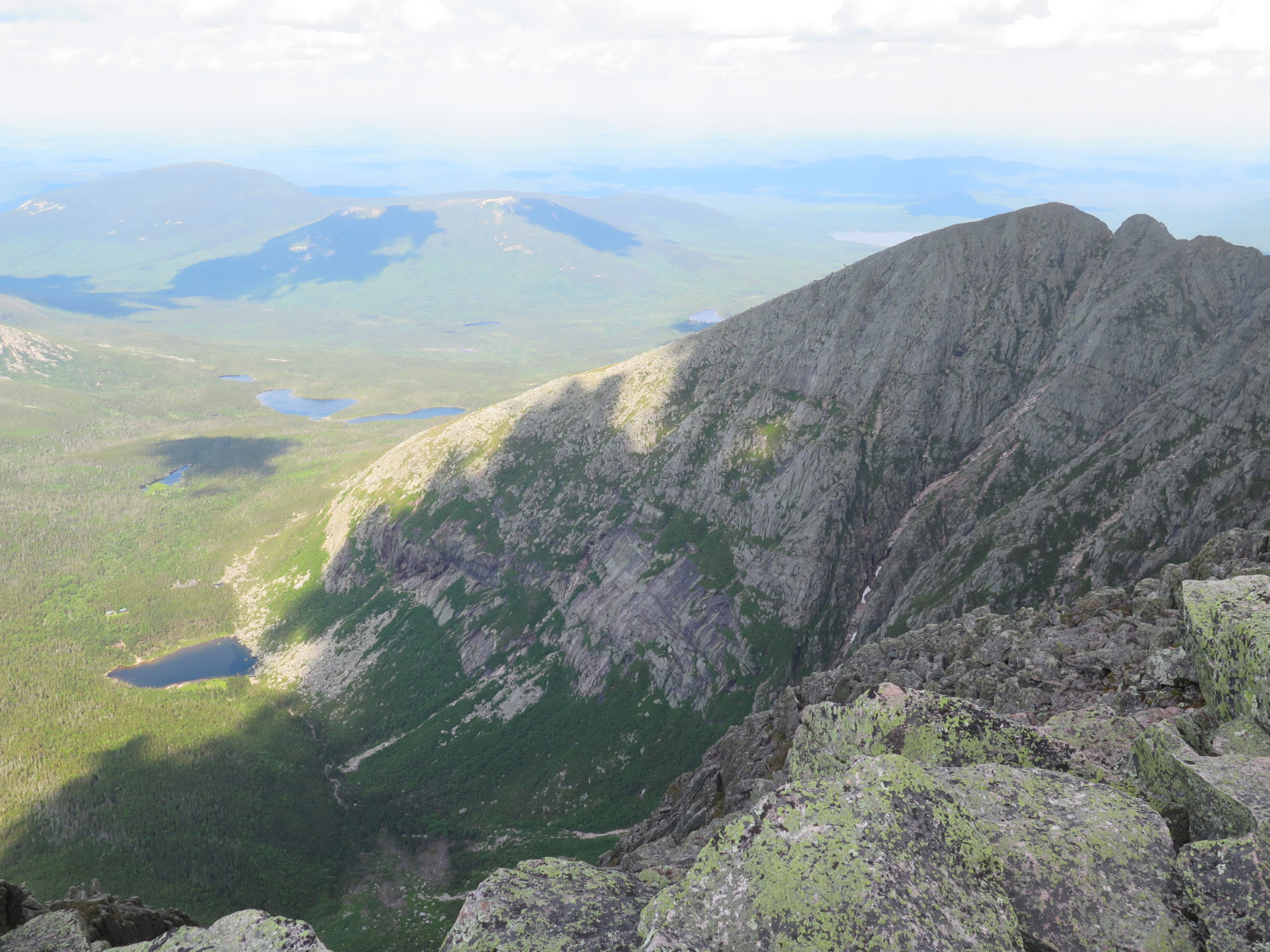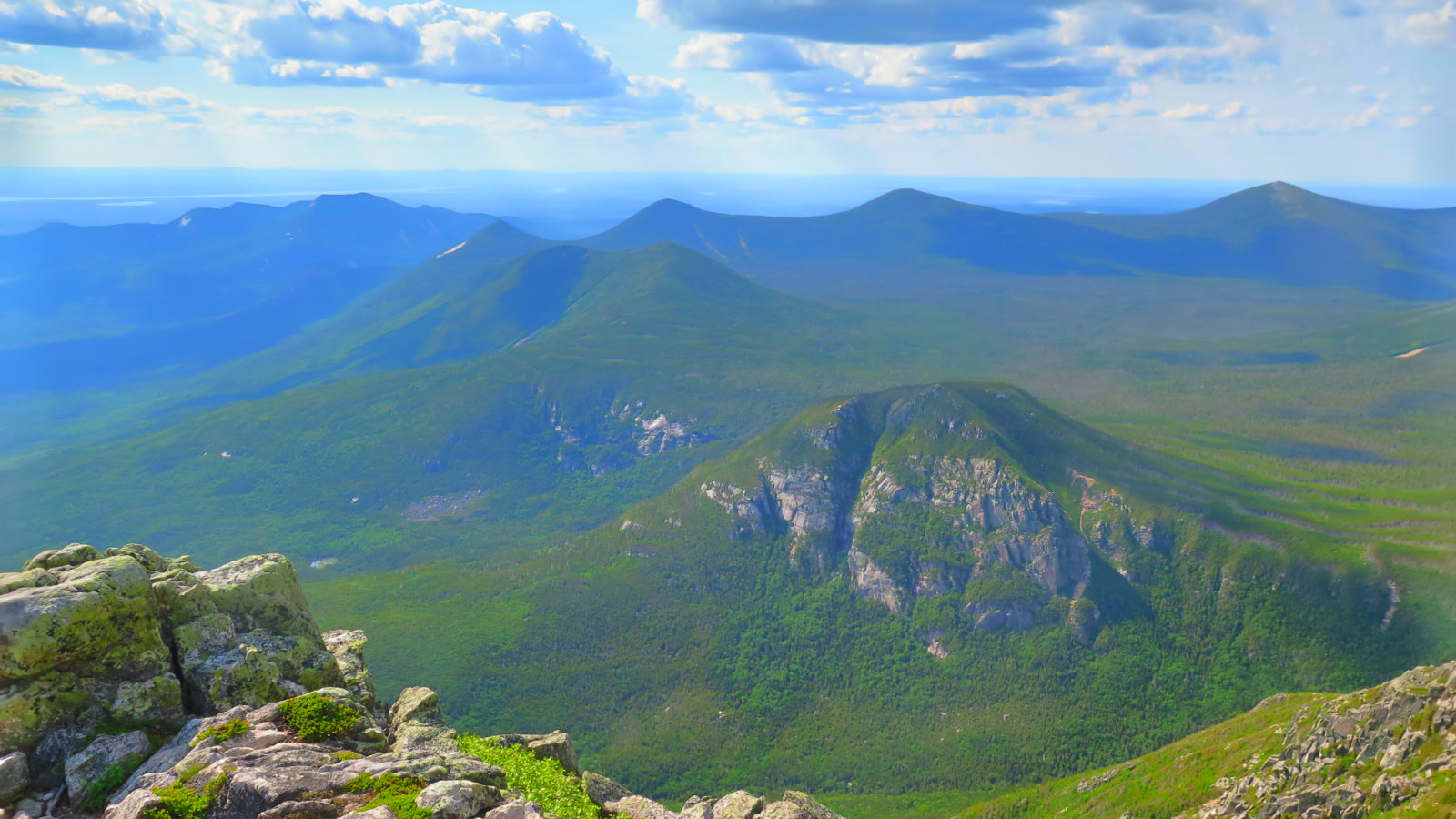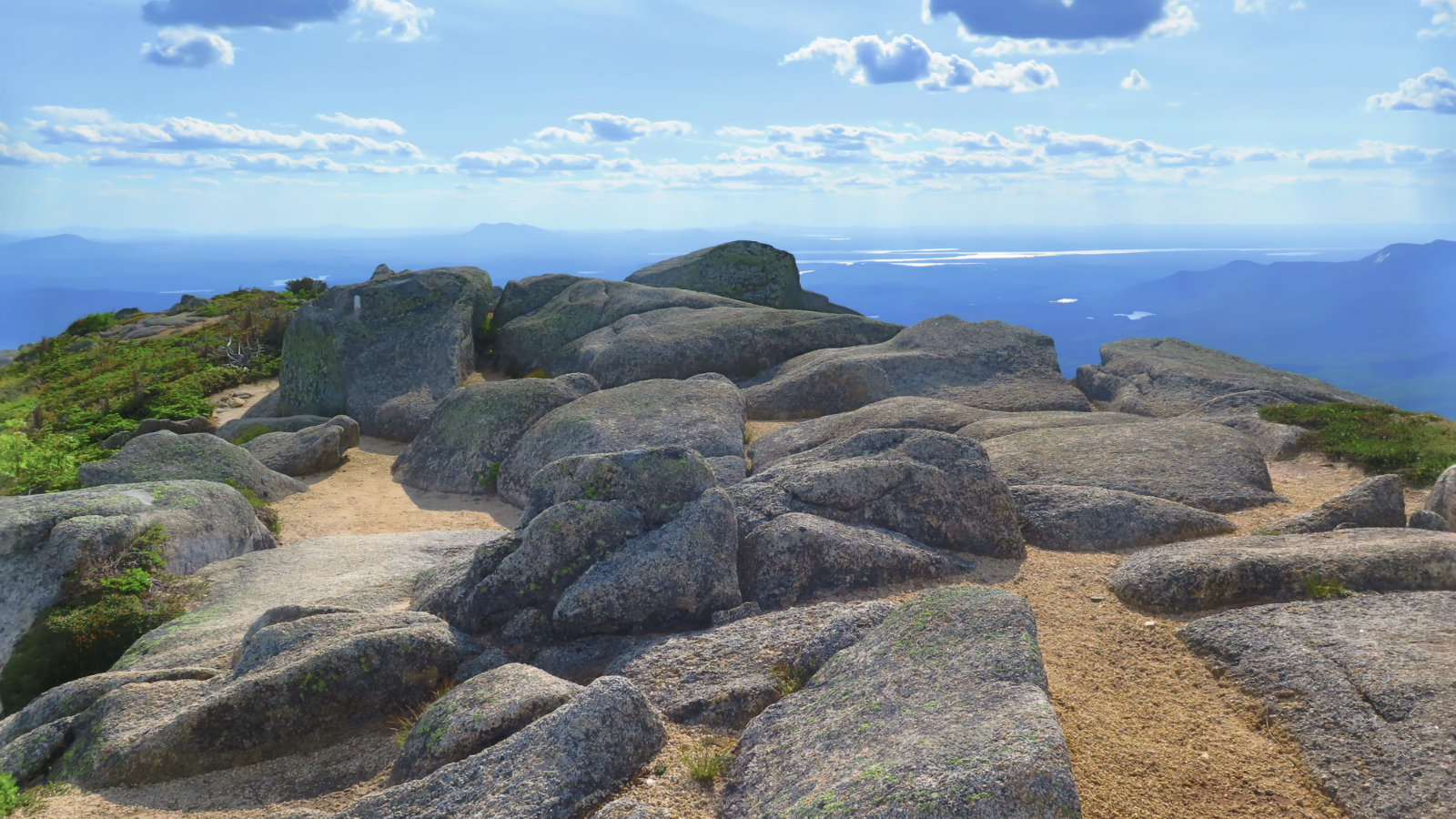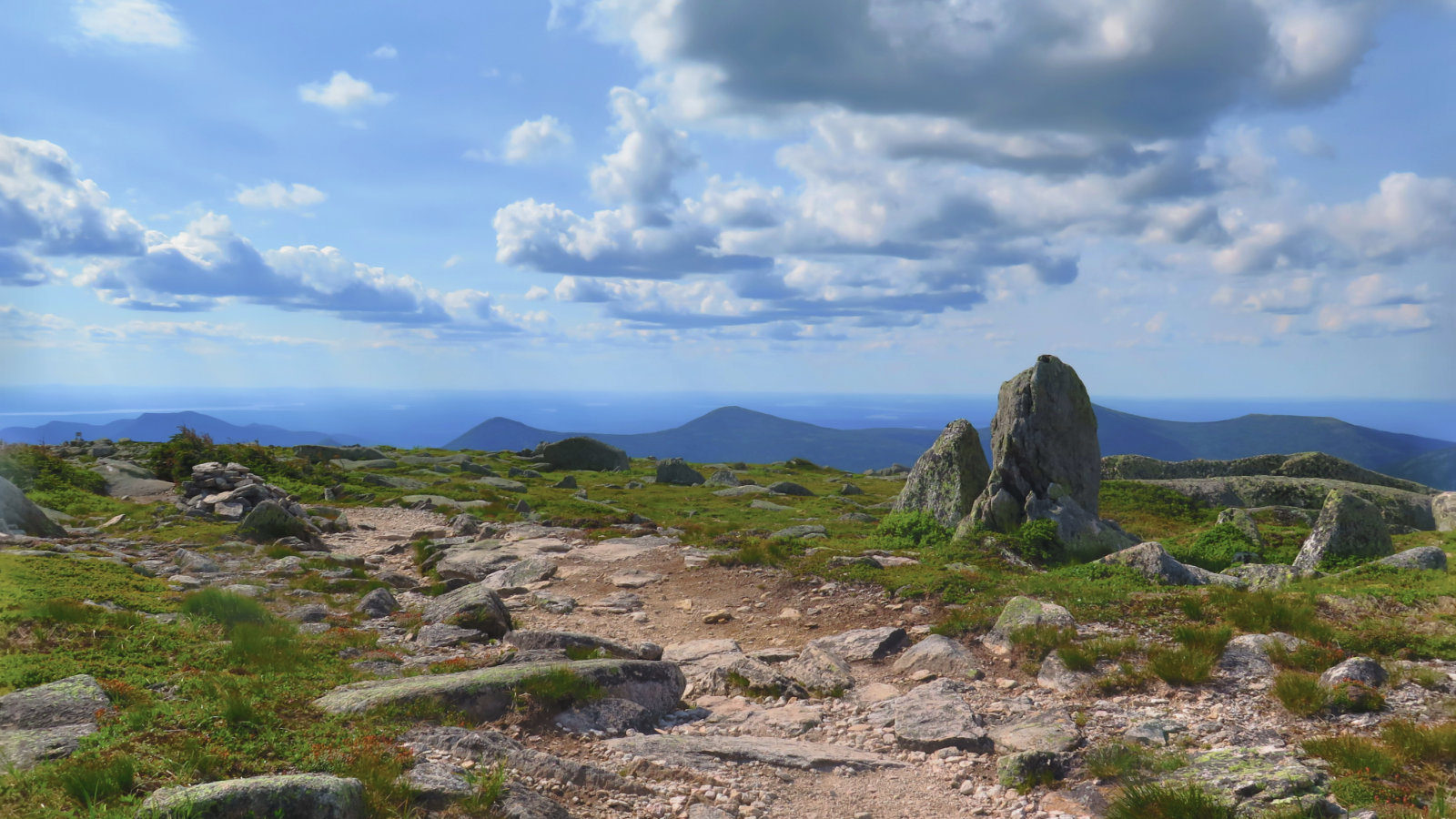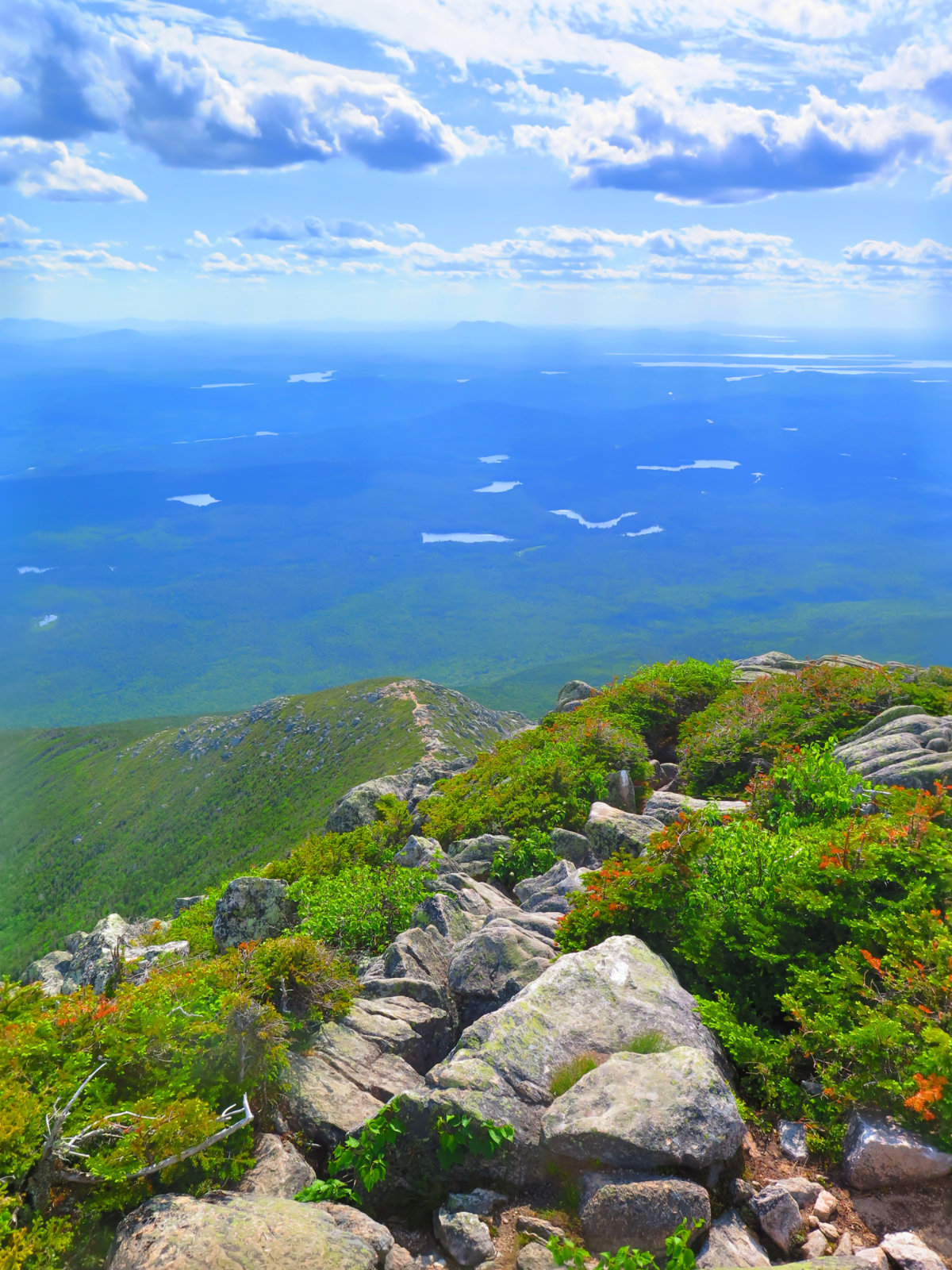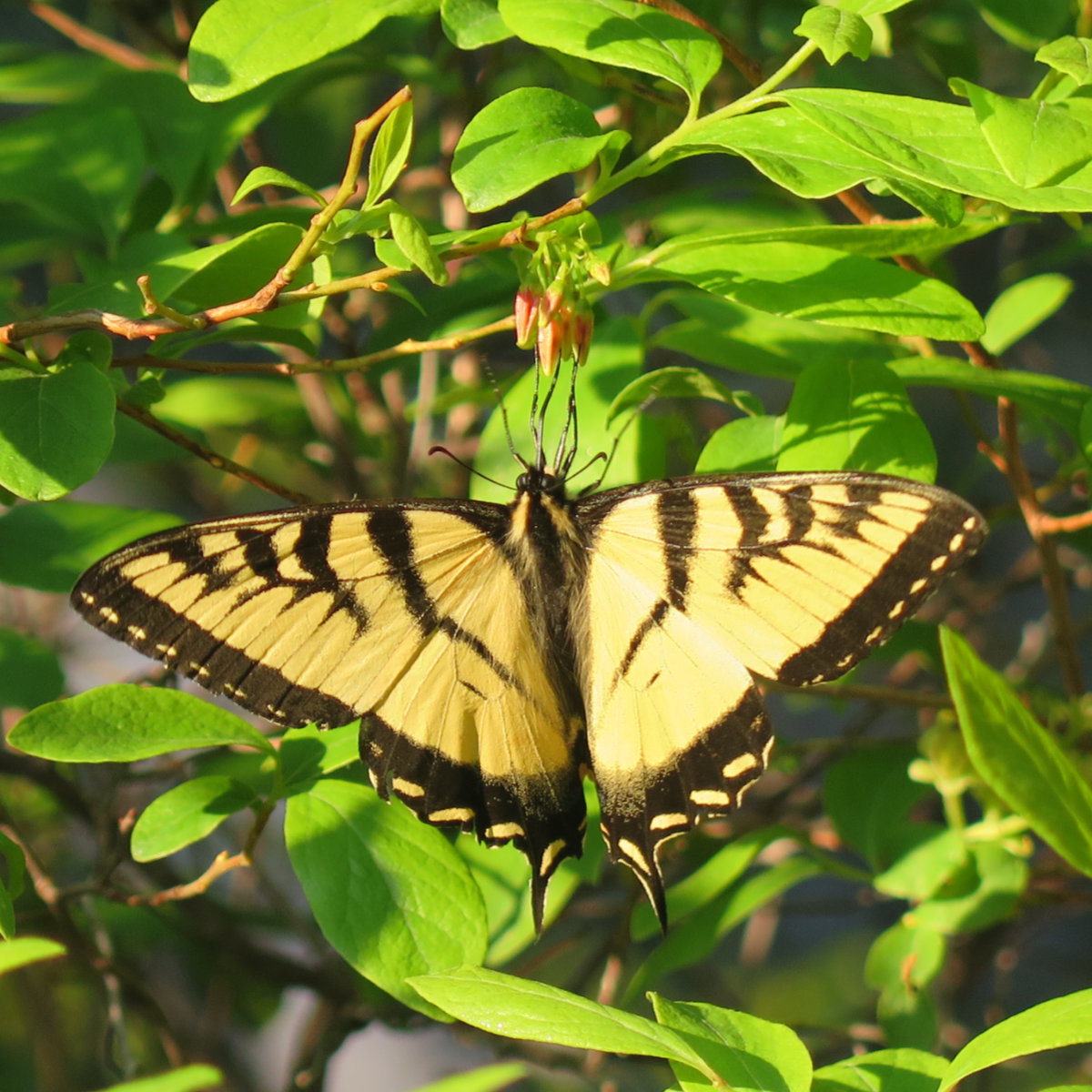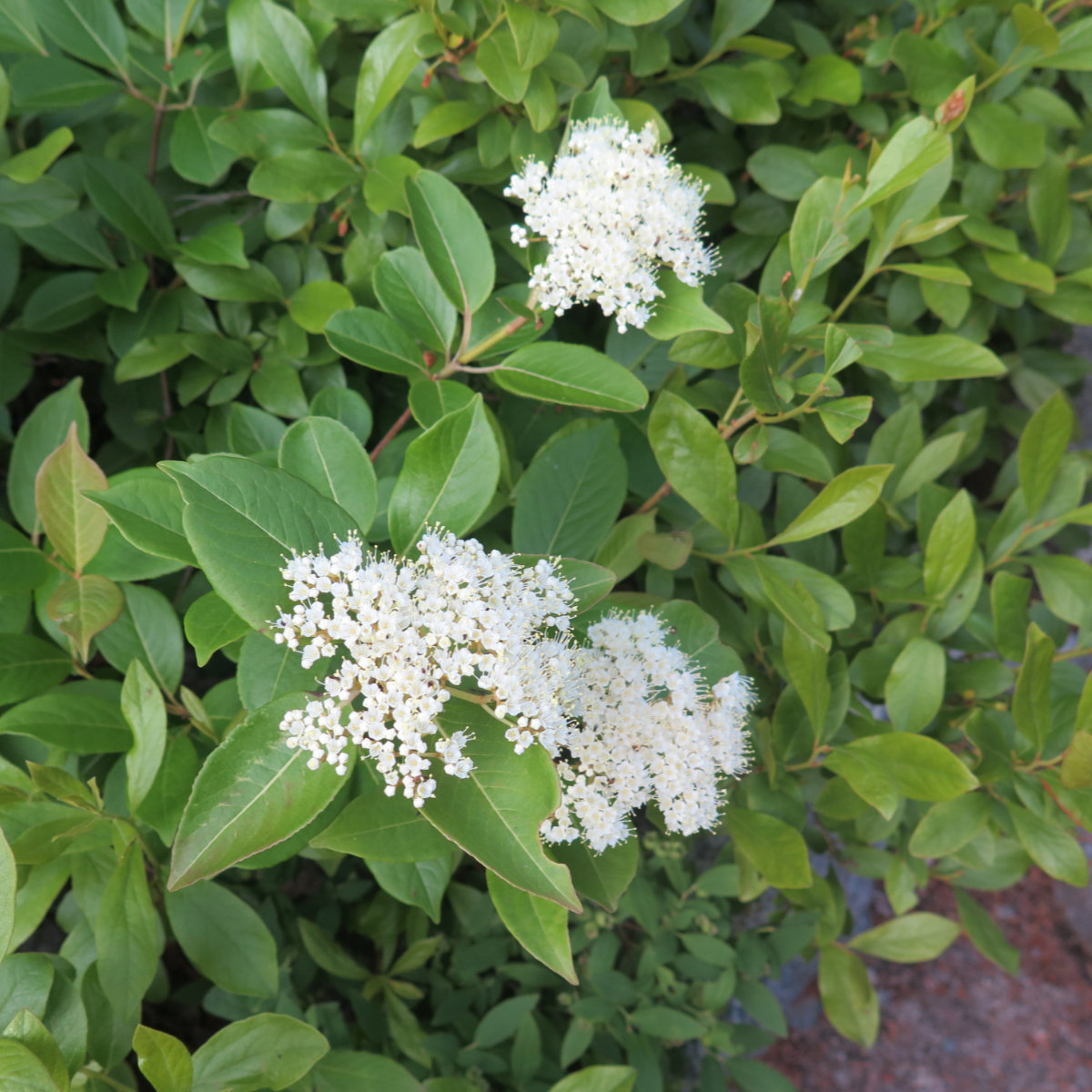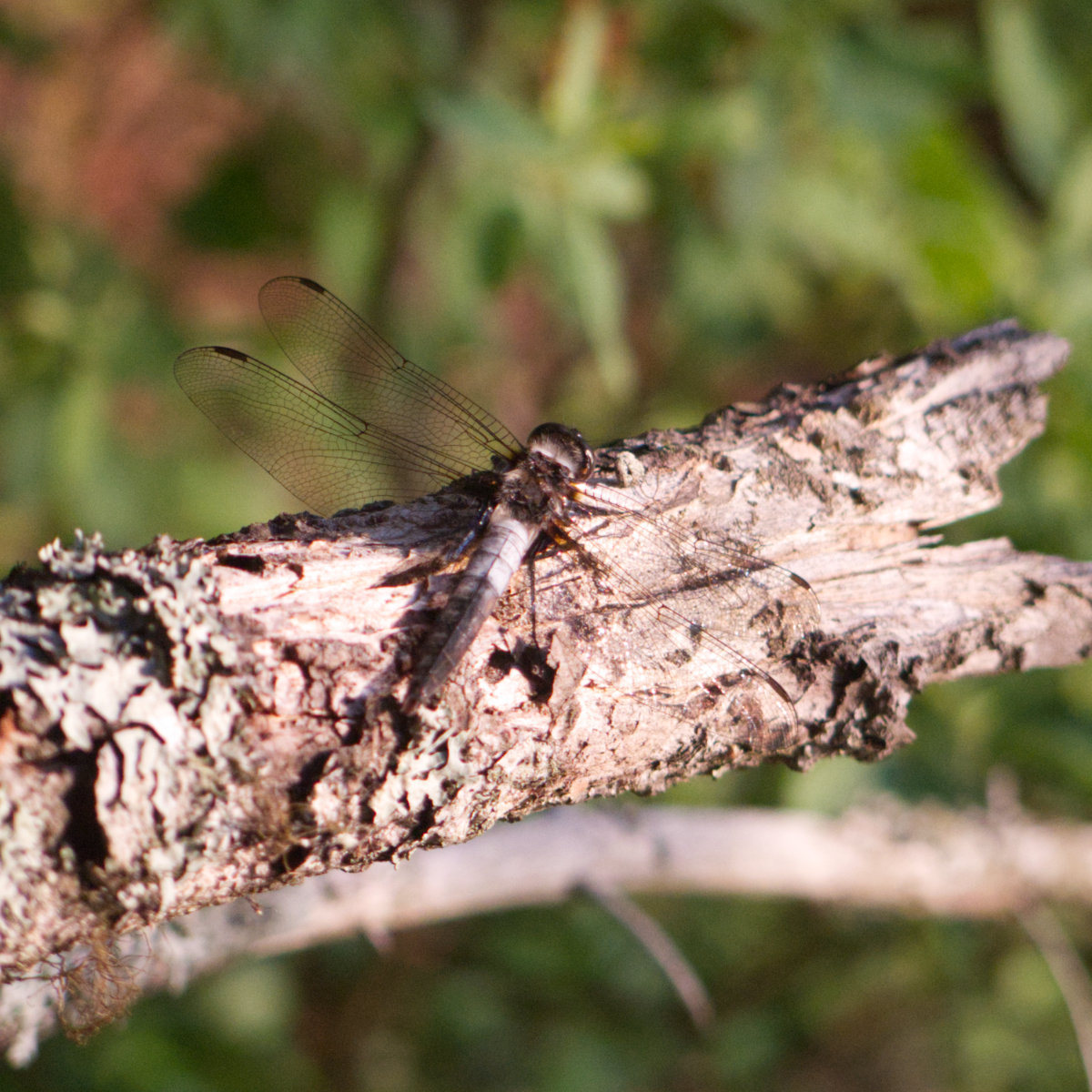 Looking back, one of the big things I remember was feeling a different motivation to climb. Last time, it was a combination of me finishing my NE 67 list, coupled with weather that was declining by the minute. To the extent I could against the wind and the weather, I ran up that trail, feverishly calculating odds of getting there versus whether to turn around before the weather truly deteriorated. This time, it felt much more relaxed, almost festive with all the AT hikers finishing their hikes. There was no urgency. Getting back to the cabin, there was relaxation and reflection. But no rush. No one sets foot in the same river twice. Or climbs the same mountain. There was so much the last time. There was so much more this time.
Nuts and Bolts: If you don't have a map of the park, stop in at the Visitor Center and get one. The rangers are nothing less than very friendly and helpful. Hunt trail is accessed via Katahdin Stream campground, about 20-30 minutes past the Togue Pond gatehouse. Marston trailhead is about 20 minutes further yet — go past Daicey Pond Road, and the Tote Road will turn much more northerly. When Doubletop Mountain is to your left, you should be at the trailhead. In all cases, budget more time to get there than you'd expect. Park speed limit is 20 MPH and in many spots, you'll want to go slower. Sightlines are short, potholes are many, and while it's rare you'll see a bear or moose, you just need one becoming a hood ornament to ruin your trip.
If you enjoy reading these posts, consider subscribing. Your email will only be used to alert you of new posts — typically 1-2 times per week. I will not use or share your email for any other purpose without your express permission.