A quickie with a 
long drive. 
Mt Abraham, 4050 feet. Kingfield, ME. 16 August, 2018.
75 dF at trailhead, approx 70 dF at summit. 30+ miles visibility. A bit windy at the summit — approximately 10-15 MPH with gusts to more than 20.
Via Fire Warden trail.
Trailhead: 1025. Summit: 1325. Car: 1630. Approximately 8 miles there and back again.
At least the drive has eye candy. Instead of coming up from Lewiston, I come across from Gorham. It's a little longer of a drive (by about 30 minutes on 4 hours) but I love those mountains. And Bethel is a gem, too, with the Androscoggin river right there.
One note: on the way in, I noticed the centre of town in Rumford is a mess. They're doing a lot of digging on the main drag, and Dunkin' Donuts access is rough going. So be advised.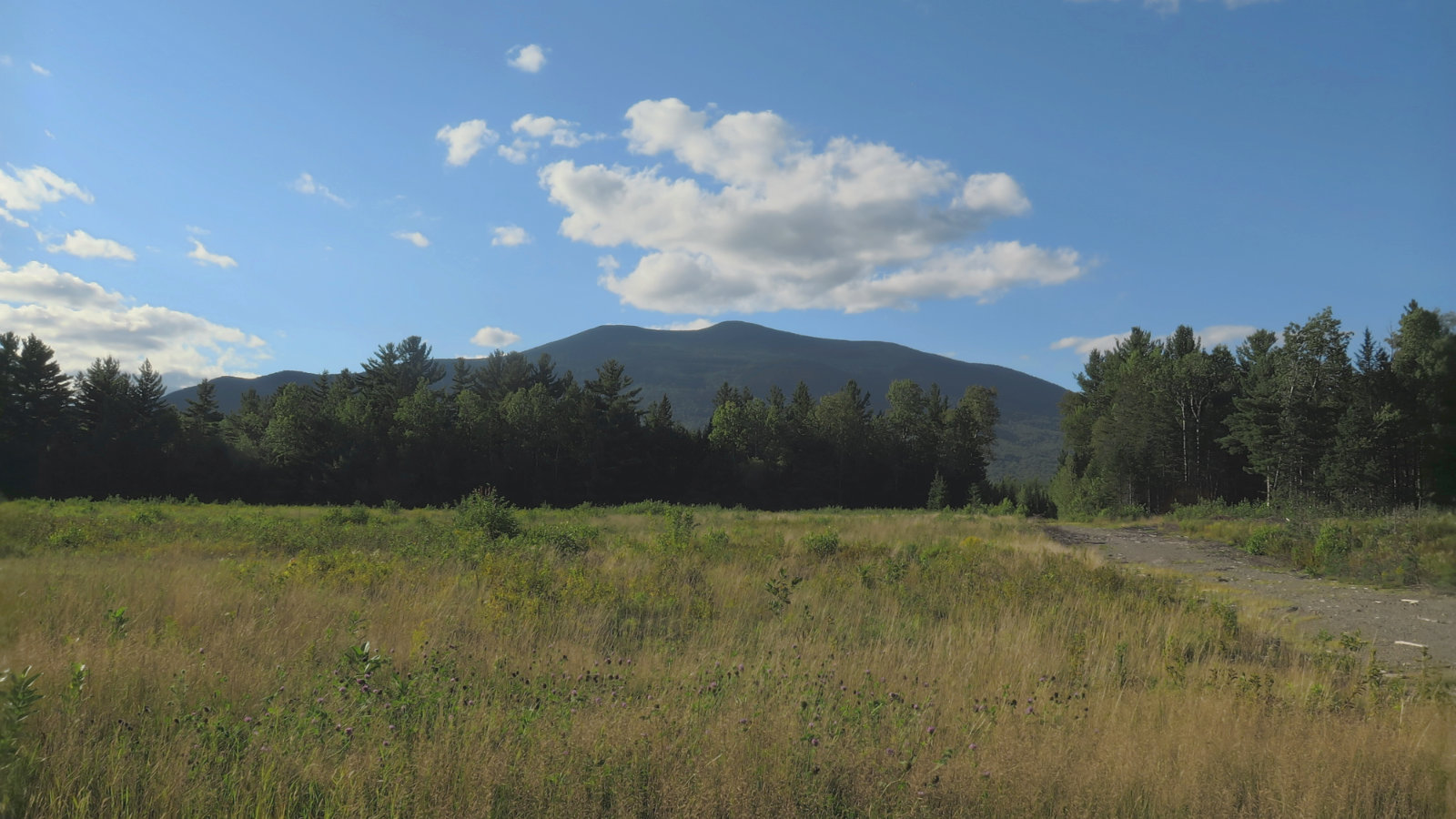 Admittedly, I took this on the way home. But you'll see something similar on the approach. It's a good view for whetting your appetite.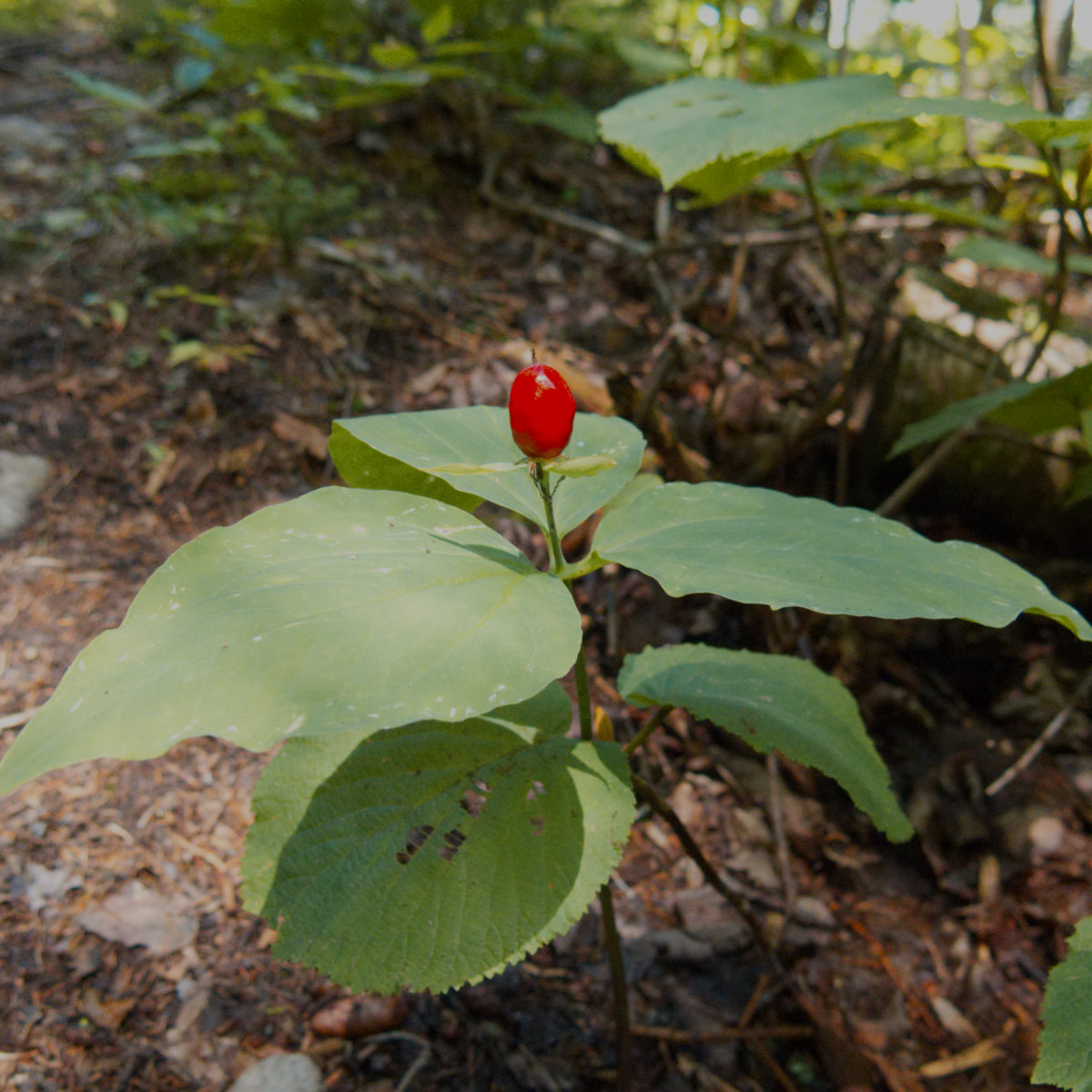 Plant-wise, this one was weird. A lot of berries. As always, don't eat what you don't know. There were blueberries in abundance near the summit, so plenty to nosh on.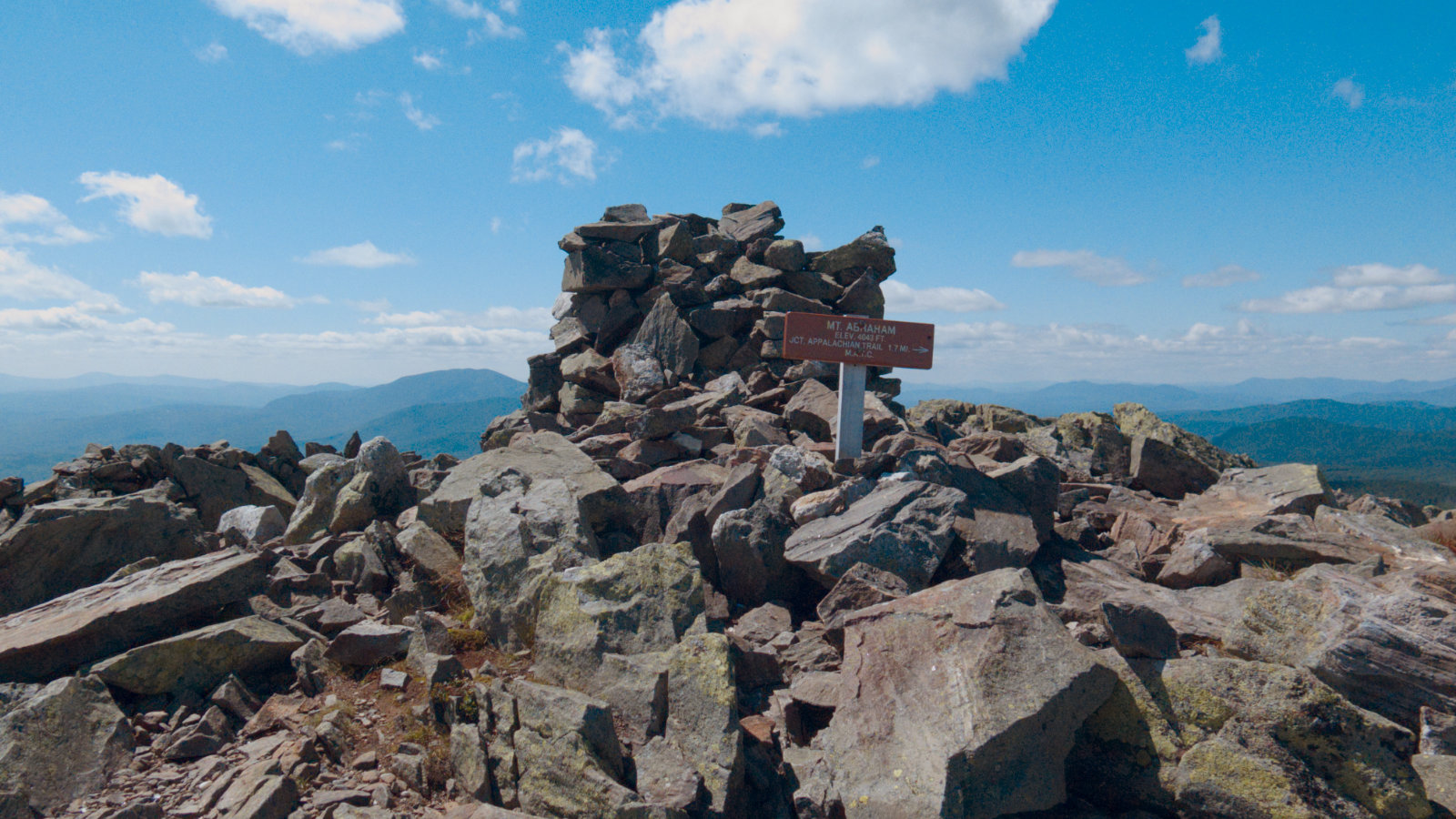 The upper fifth or so was rocky. Those who suffered Washington or Adams will find this reminiscent. Go slow, and footing is OK. Move too fast, and a turned ankle is a given. But really, you're in beautiful land, so just move smartly, and take a moment every few minutes to turn around and admire what's to be seen from your magnificent vantage.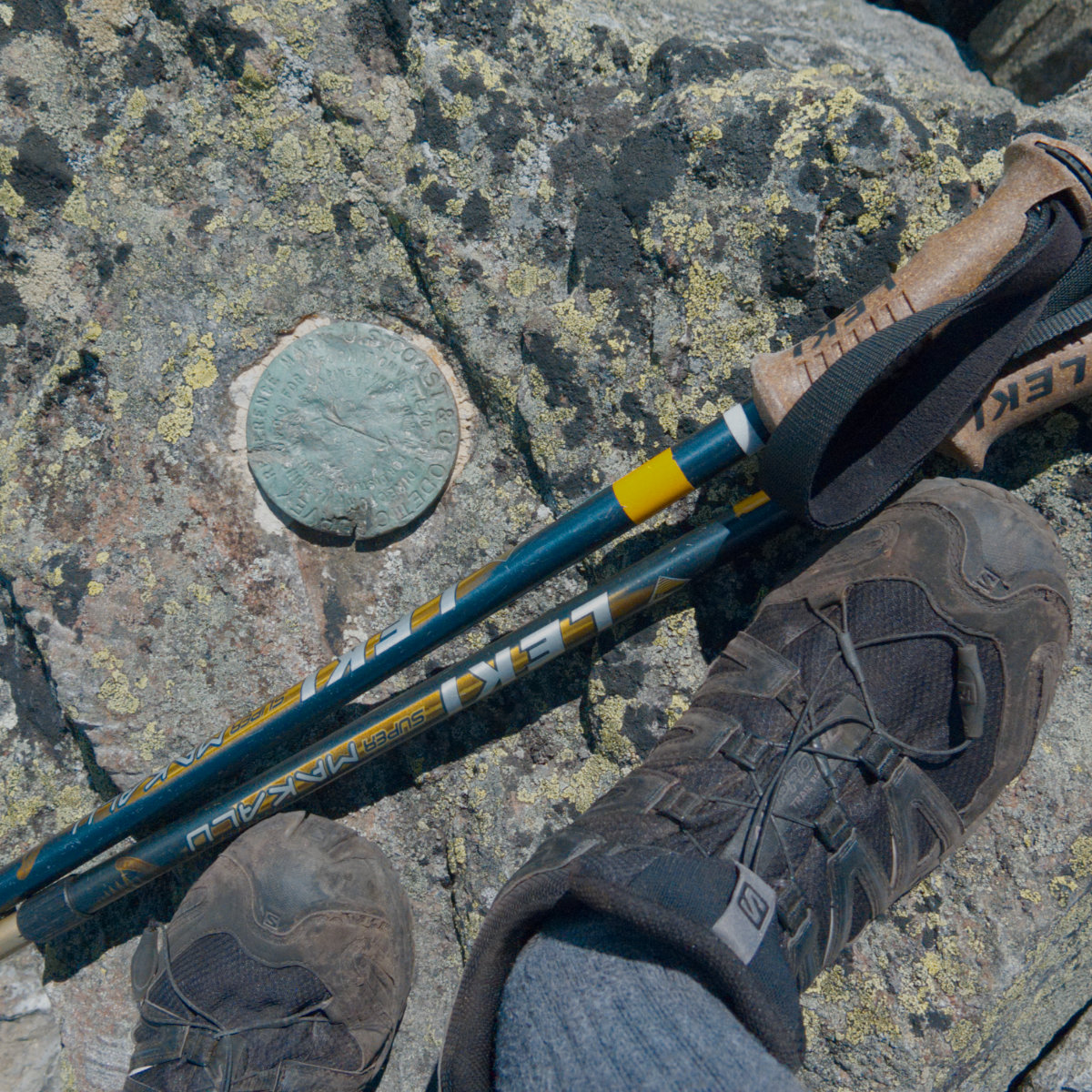 Selfie. Oddly, the marker was green with some oxides.
Also, side note: I'm finding the Salomon soles are slipping unpredictably on rocks that maybe I'm expecting they shouldn't. Anecdotally, at least, it seems like Vibram rubber might be a better bet. Stay tuned.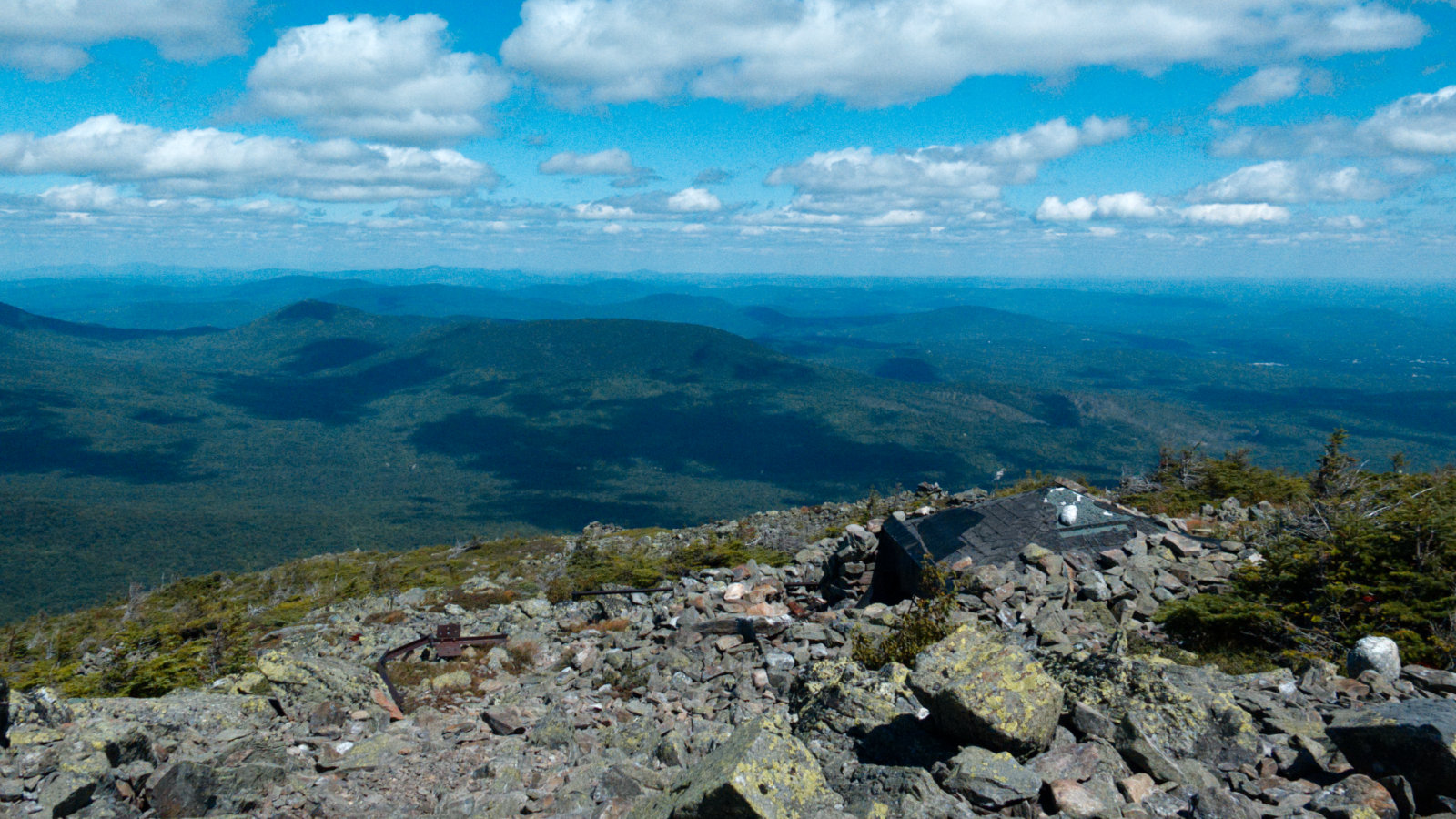 There's a summit shelter, just feet and inches from the very tip-top. It looked sketchy, but as they say, "any port in a storm." Also, it's more apparent in real-life, but the actual trail above tree line follows the reddish stones. When you're there, it makes sense.
Note: I've seen a lot of people stepping off-trail, and onto alpine plants. No bueno. There are adaptations that plants make in order to survive the harsh alpine weather. And yet ironically, those adaptations make the plants weaker in response to mechanical insults, like footfalls. There are many species that will be outright killed by an errant step.
So please, whenever you're in the alpine zones (and typically, the various mountain clubs are great at posting signs where you make the transition) keep to established trails, and don't step on growing green stuff. It's not like grass in your front yard.
OK, back to the mountain…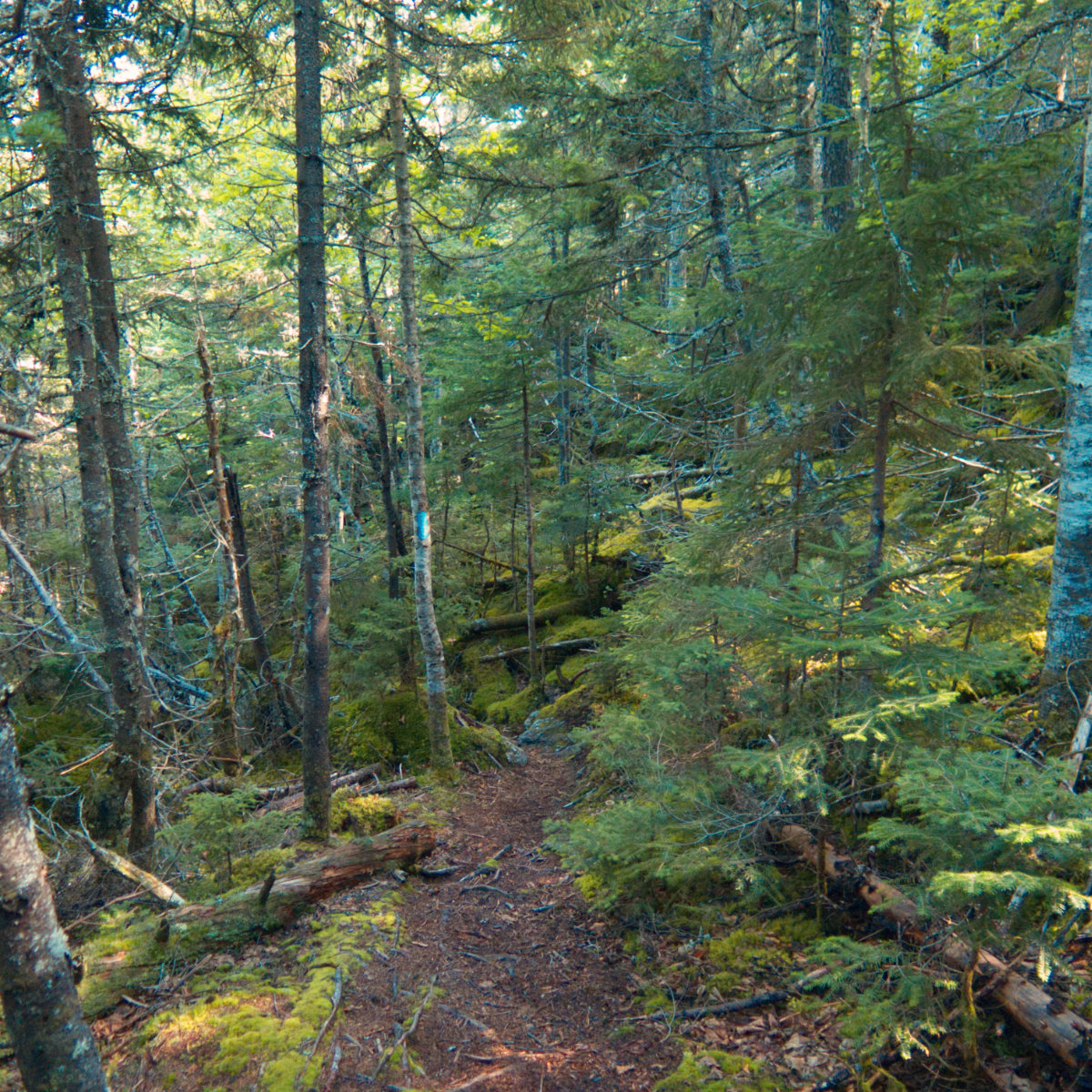 There was a lot of moss. Also, a lot of blow-downs. And water crossings. I'd compare this favorably with something like Galehead, or something in that area. It felt like I could refill my water bottle at almost any moment. And I did, and it was delicious. Ice-cold, fresh, and just really damn good water.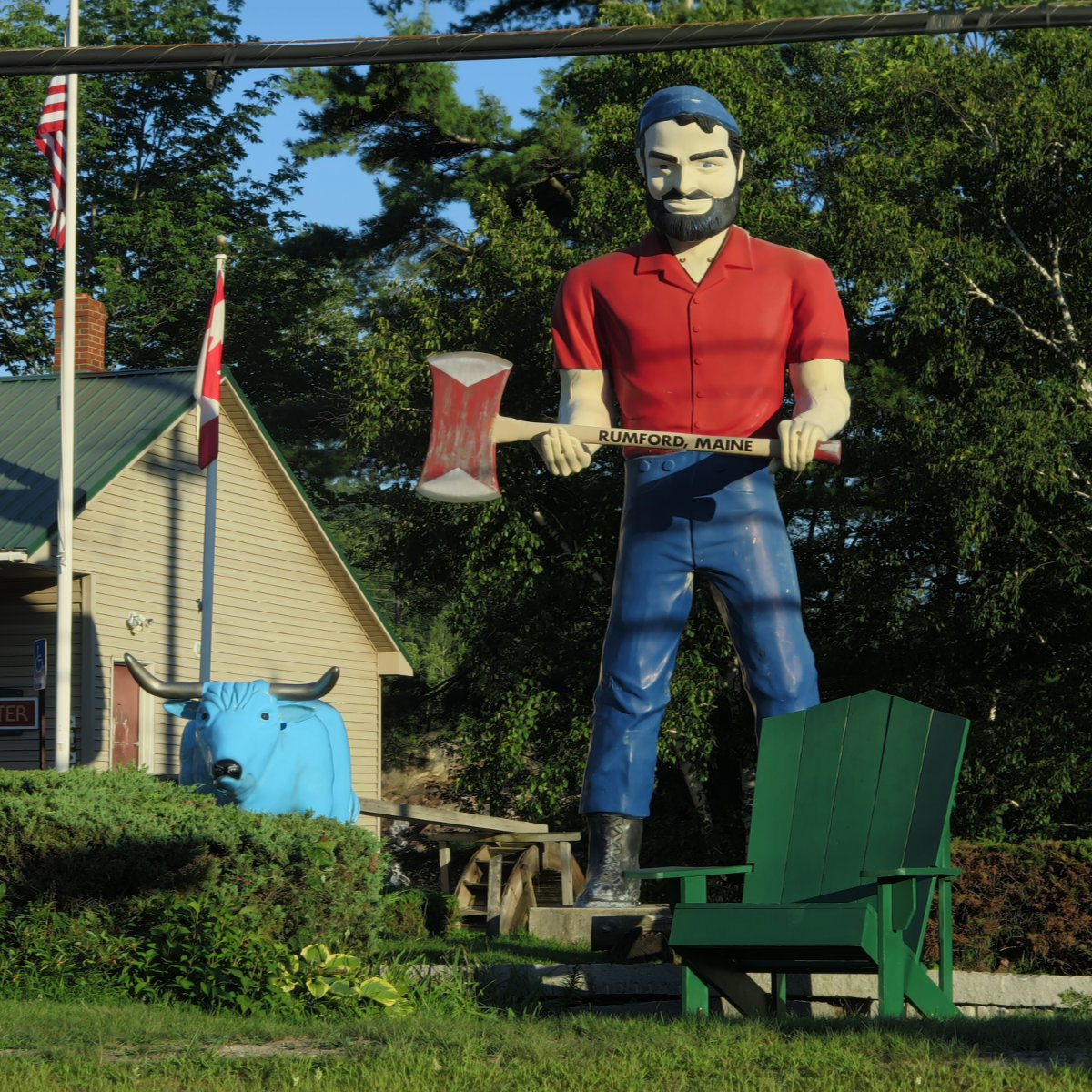 On the way back, a point of Rumford pride. I don't think this man needs any introduction, nor his blue ox, Babe. He stands guard, near the paper mill. Note the maple leaf in the background. There's something sublime about seeing signs pointing out that it's a mere hour's drive to get to Canada. That town is growing on me, little by little. No kidding, when I got coffee in the morning, the people were the nicest you'd ever meet.
Access notes: The trailhead is a bit weird to find. I put "Rapid Stream Road, Kingfield, ME" into my GPS app and it got me about 95% of the way there — I followed intuition the rest of the way with no real problems. Really, just get to Kingfield, Maine, and there's a sign on the main drag, pointing you to Mount Abraham. (It reads "Mt Abram Trail Head" and it's brown with white lettering.) Follow your nose the rest of the way, and you'll be fine.
There's a huge network of snowmobile and ATV trails on the approach to the mountain, so the way going is actually very good. You'll be driving for at least 3-4 miles on unpaved road, so be careful. But it's decent going. After a spell, you'll cross over two concrete bridges in close succession. Just afterward, you'll find a split. Park on the left side. There will be signs saying "parking". But then walk back and a few moments later, you'll find the trailhead.
A bit before that point, though, you'll see a yellow sign with an arrow to the left. It's going to seem like a great idea to go that way, but after a few minutes, you'll notice that there's a paucity of "up" out your right window. And that won't feel fulfilling at all. So ignore that sign and go right. The hiking is much better in that direction.
The trailhead proper is well signed. A brown sign, like any other in the Whites, announces the trail, and that it's 3.9 miles to the summit.