South Crocker Mountain, 4050 feet. Crocker Mountain, 4288 feet. Mt Redington, 4010 feet. Kingfield, Franklin County, Maine.
61 dF at trailhead, 55 dF at South Crocker summit. Sunny skies and 50 miles visibility. Very light intermittent breezes through the trees — approximately 5 MPH. Winds at 5-10, with gusts to 18-20 at overlooks.
Via the Appalachian Trail, and the herd path.
Car: 0900. Trailhead: 0915. South Crocker summit: 1045. Mt Redington summit: 1215. Crocker Mountain summit: 1415. Car: 1630. Approximately 10 miles, 7.5 hours.
By the end of the day, I'd gone from having ten peaks left, to having seven. Nice. Even nicer? As I've kept returning to the Rangeley Lakes/Carrabassett Valley region, it's kept growing on me. I still have no idea why I felt unsettled in Vermont, but at least this area of Maine seems to suit me just fine. (Though I suspect I'll hike Old Speck and Grafton/Mahoosuc Notch more often, just because it's a shorter drive by far.) The mountains aren't as tall as in the Whites, but there's something sublime about how they're spaced out… relaxed almost.
Hiking up from Caribou Pond road, the trail seemed a bit schizophrenic. Over the course of the day, I could identify about three mountains in the Whites that I was strongly reminded of. An easy approach, like I enjoyed on Hale. Some steep, rocky bits, like on the Northern Presidentials. And a very isolated, almost wilderness trail, like I found on Owl's Head. (There was a section where I felt almost like I was doing the Wapack trail, on Temple Mountain, too.) It didn't matter, because the day was just that amazing.
So about the first half: "Hey Vermont, I found your mud!" went through my mind all morning and afternoon. To say the trail was muddy is to say ice is cold. In many, if not most, places, it was unavoidable. Thank the stars that my shoes are Gore-Tex, because they came home caked in mud, and therefore my feet would have been soaked to the bone before lunchtime. I blame all the recent rains for that — although we need the rain, so I remain sanguine. It's just mud, and mud rinses off.
The trail is mostly dirt/mulch for the first half. At the one mile mark, it becomes steeper and rocky, and before long after that, you're moving across a boulder field that reminded me of Adams. But then you're past that, and you're homing in on South Crocker's summit. There's a lovely vista just a bit away from the summit sign. Be sure you take that one in, because it's huge. There might well be too much truth and beauty to be found, so take care — the view is just that amazing. (Did I mention this region is growing on me?) Turning from the vista, look to the south (your left as you walk away from the outlook) and you'll see the herd path that heads over to Redington. Much has been written about it being thin in places. Don't worry about it.
The herd path is in no way reminiscent of an AMC trail. There are sections where it's starting to get overgrown. But at the same time, there are sections where blow-downs have been sawn up. You won't find stone steps like you'll find everywhere on the AT, but at the same time, there's been enough boots on that path to break it down quite nicely throughout, and someone left some surveyor's tape here and there for those spots where it's a bit "interpretive." About halfway in, you'll emerge onto a dirt road that cuts over the col. (If you search the web, there are a few places where this dirt road is used as a way to hit Redington without summiting South Crocker.) Go uphill about 1/10 of a mile and you'll see a small cairn on your right, which marks the second half of the trail to Redington's summit. In short order, you'll be there.
The summit is viewless, but there's a good sized clearing in the middle. To the right of the sign is a short path that leads to the summit canister. Inside is a notebook where you can add your name to the many others. BYO pen/pencil. And that's that. With the secluded, and off-the-AT nature of this otherwise easily accessible summit, I got the sense that it would be a great place to take a picnic.
Heading over to Crocker mountain from South Crocker was fairly quick and easy. It's also a viewless summit (making it three for the day) but the trail over is pleasant. It's a meditation.
The hike back was a bit painful on the legs as I crossed the rocky bit. But overall, it was much more notable for the mud. If you're going to hike, at some point you have to meet the mountain on its terms. But this felt more like muddy vengeance. Oh well. Mud rinses off easily enough.
Side note: the tent platforms at the campsite are in need of a bit of lovin'. But there are plenty of ground-level spots to rest one's head. No shortage of spots whatsoever.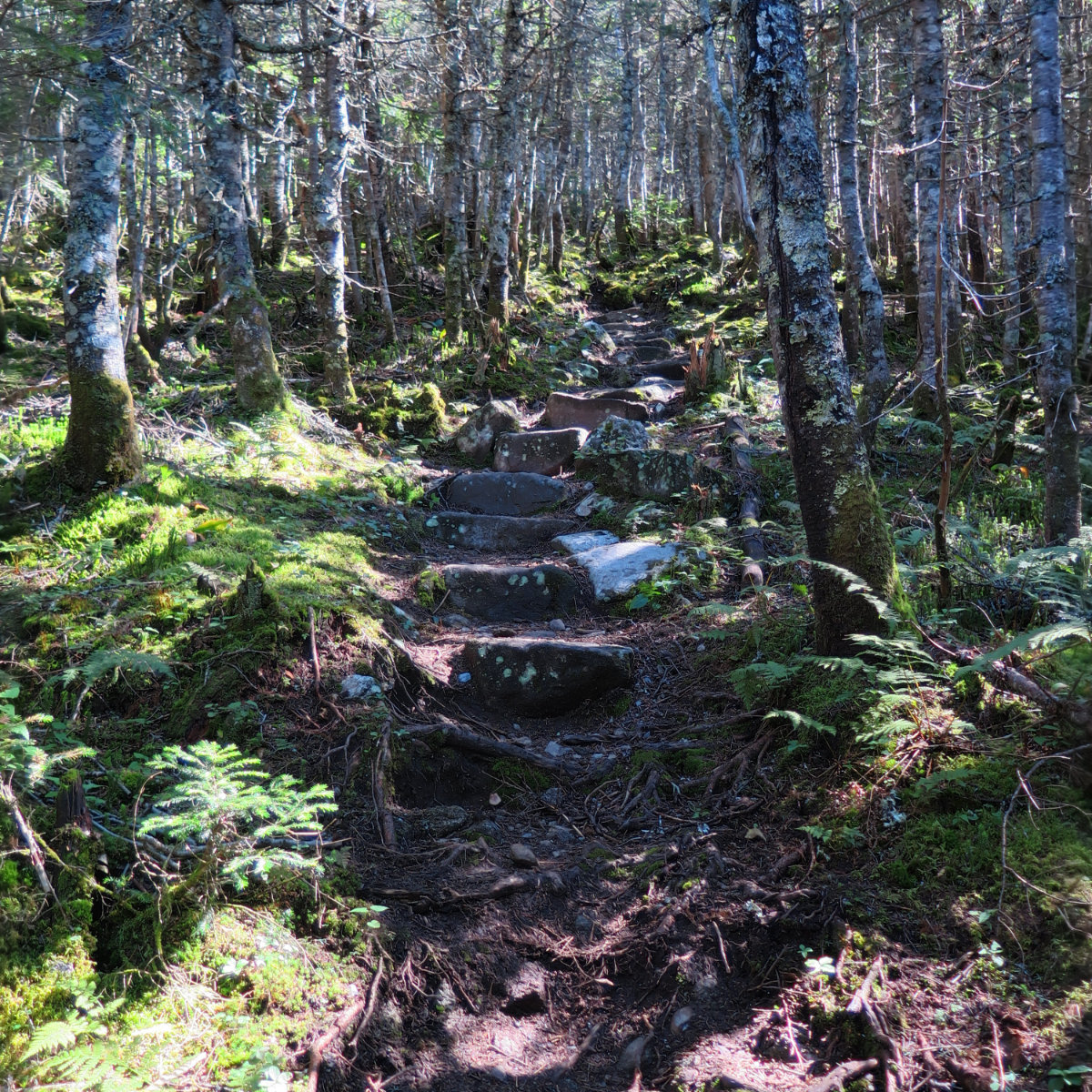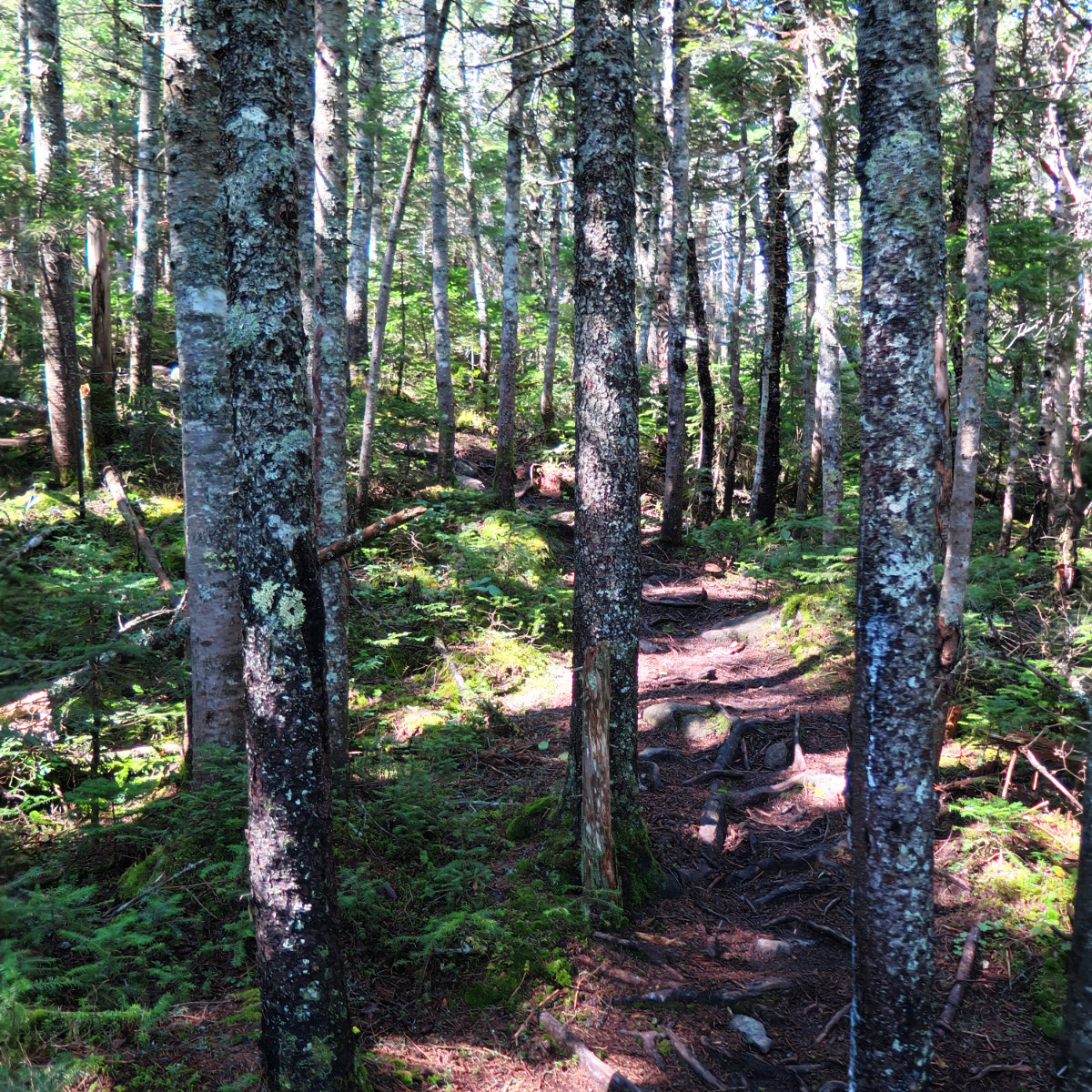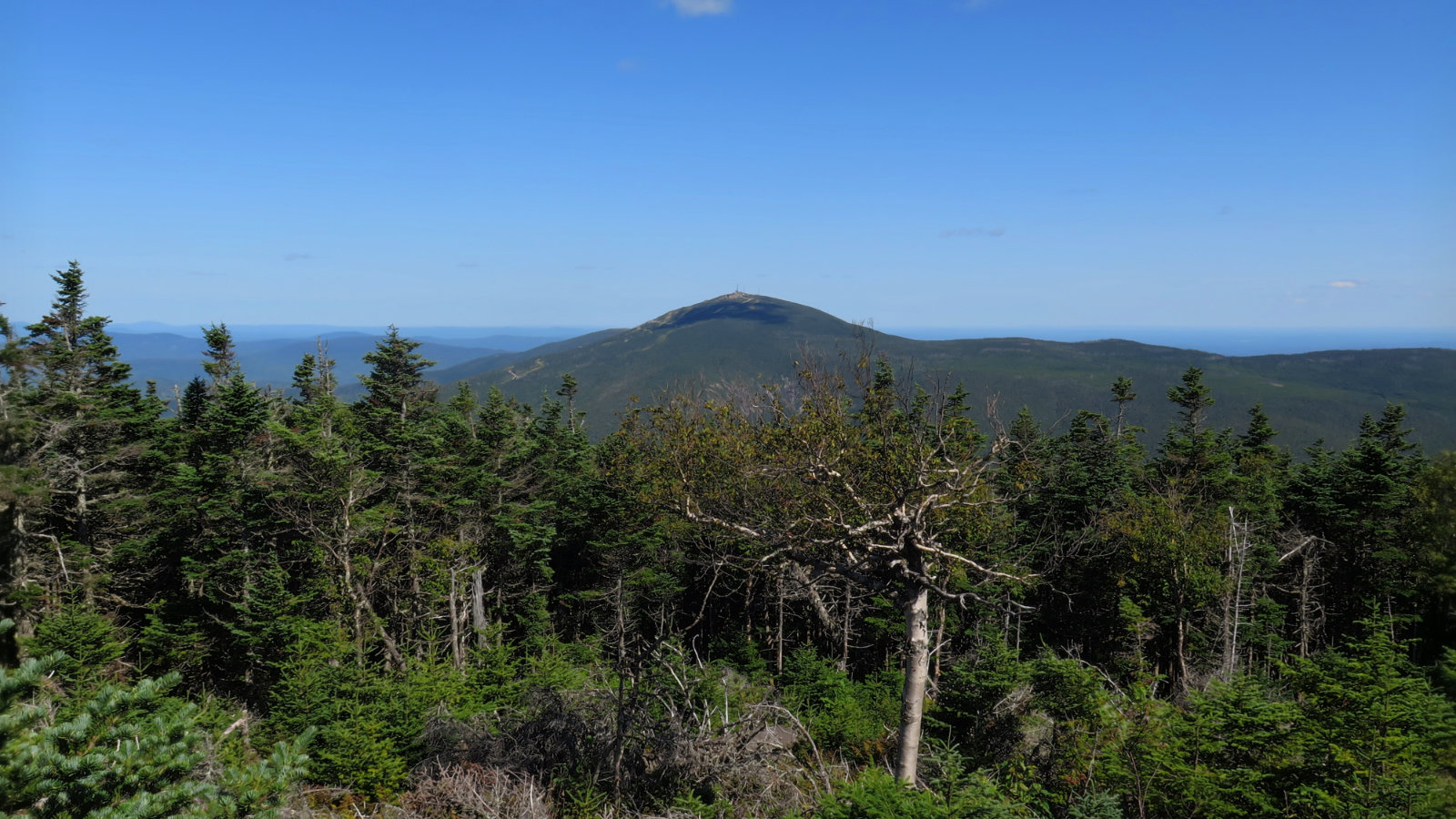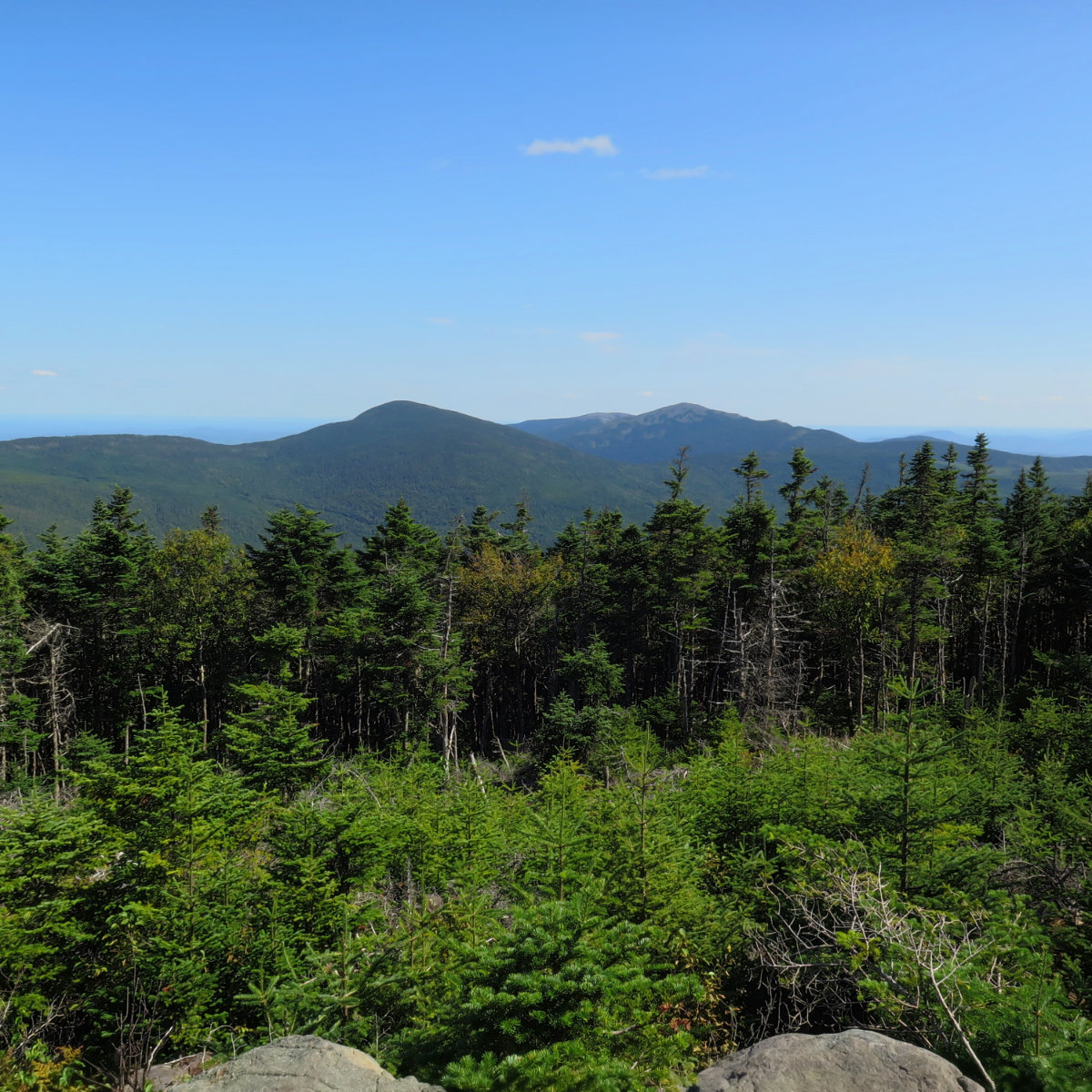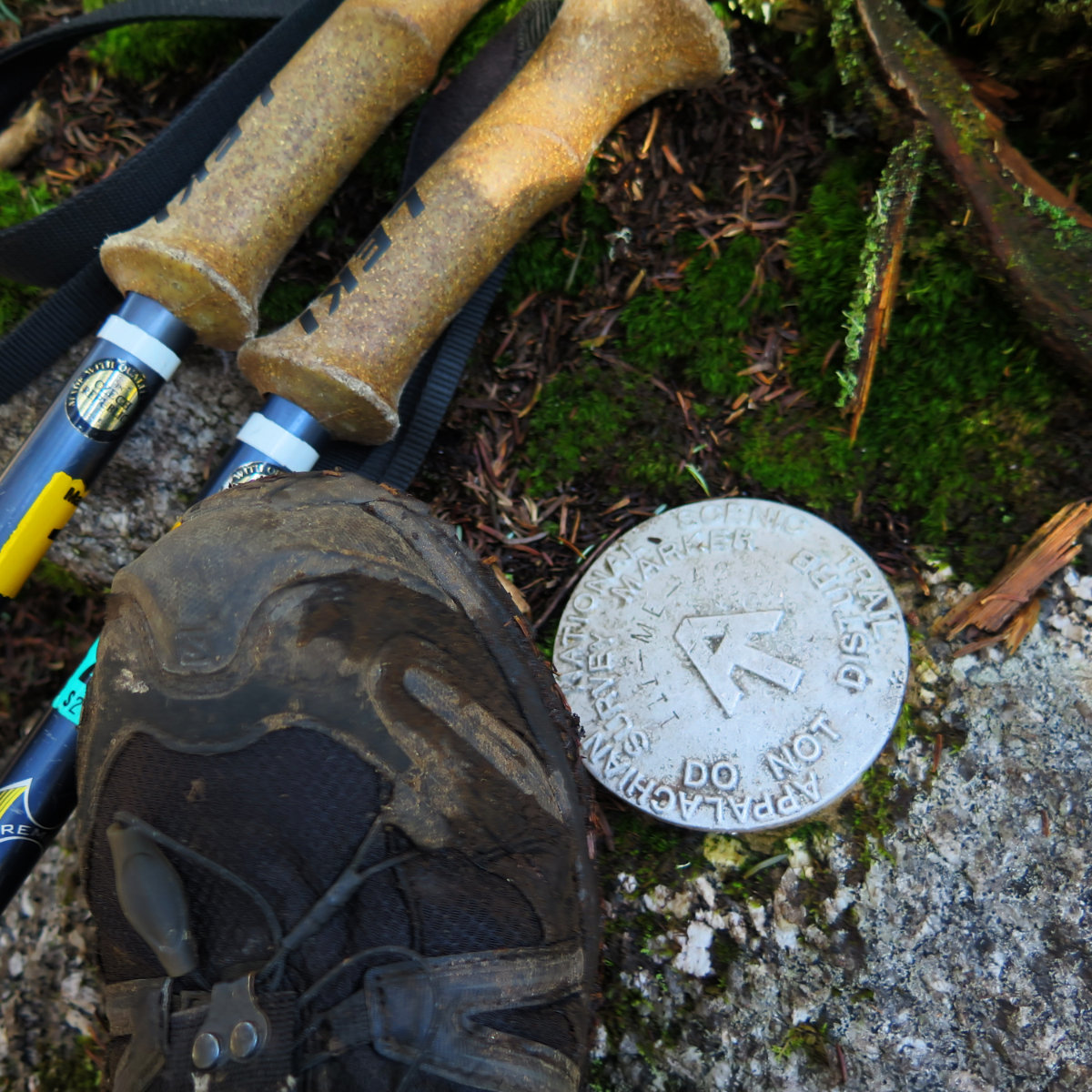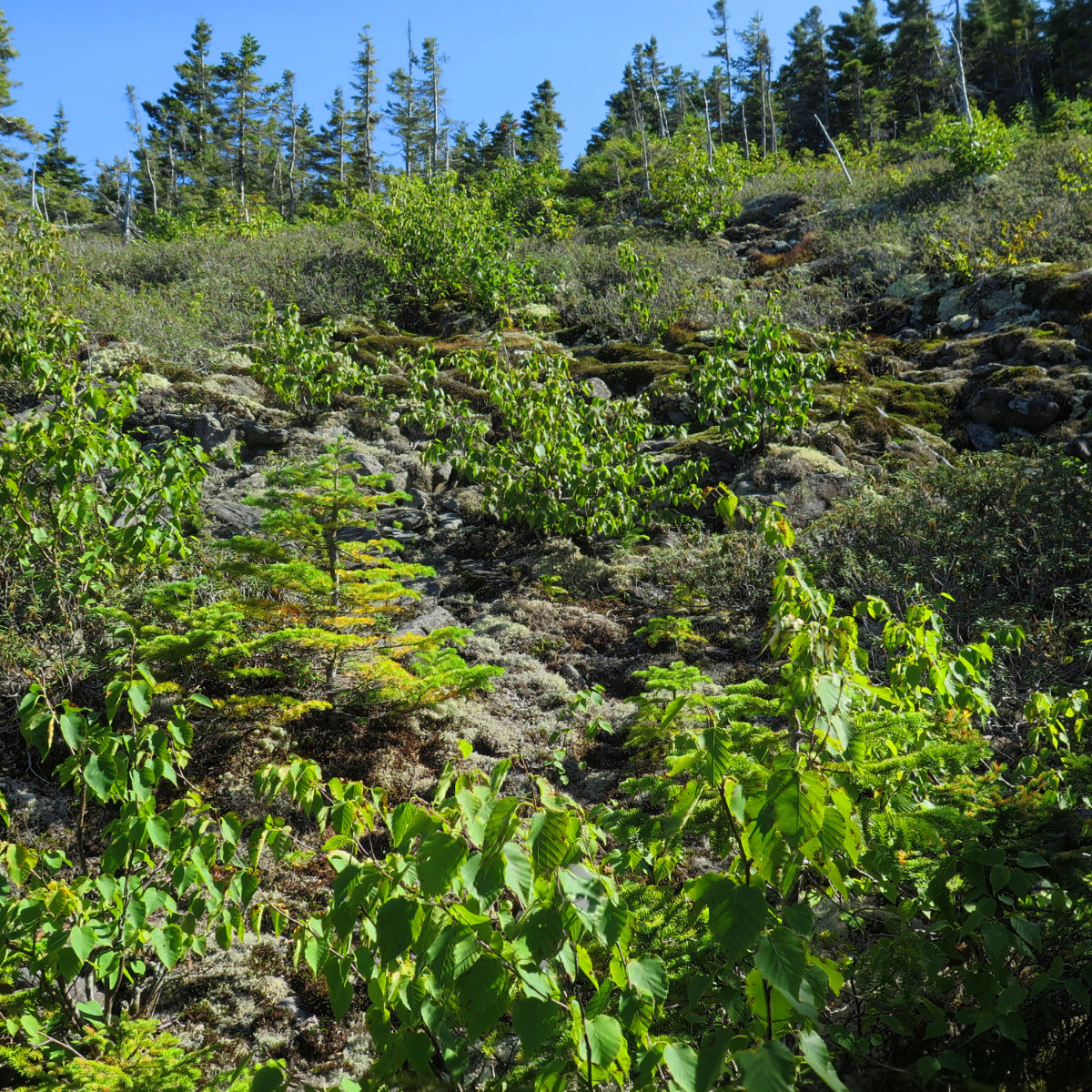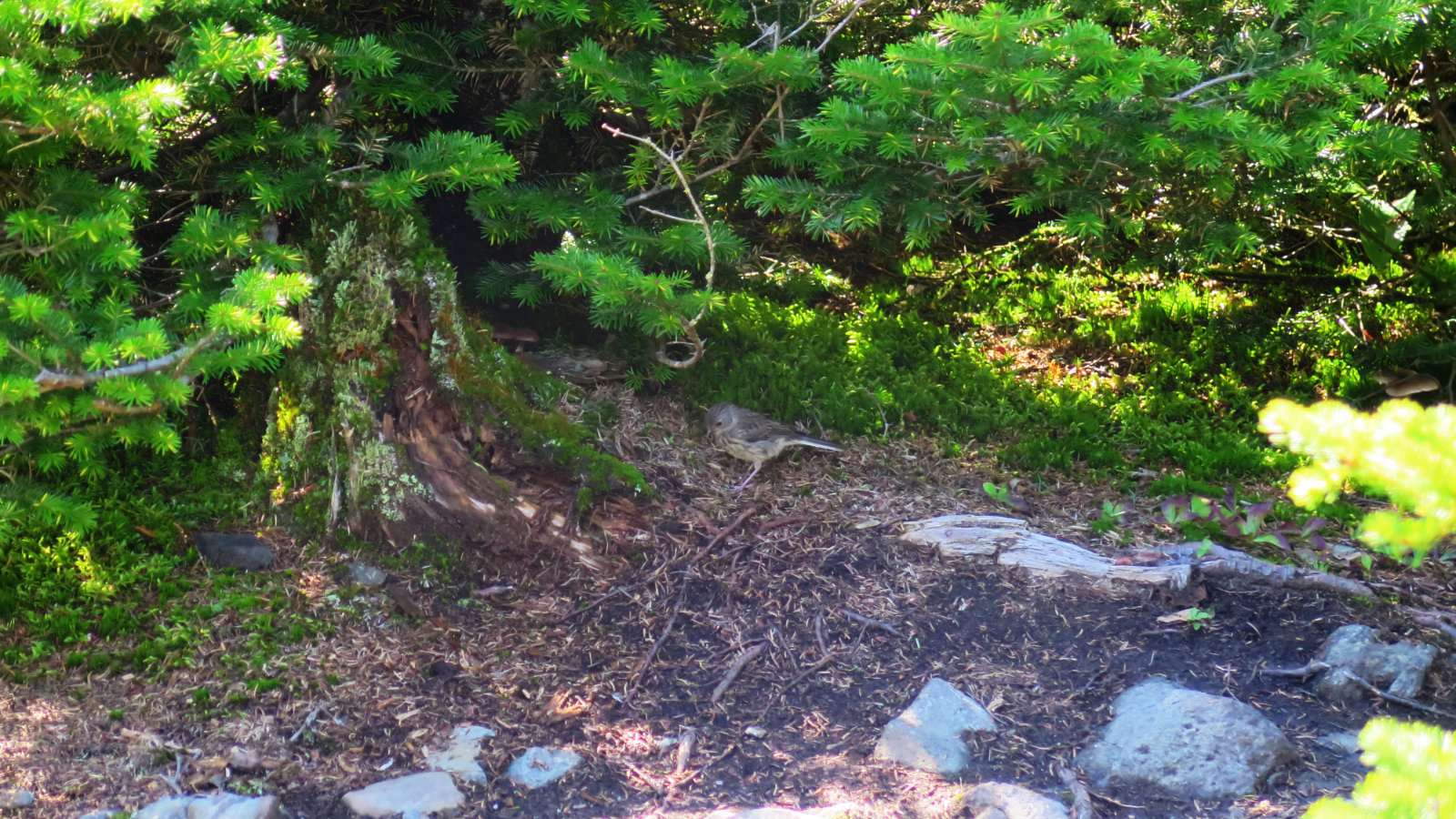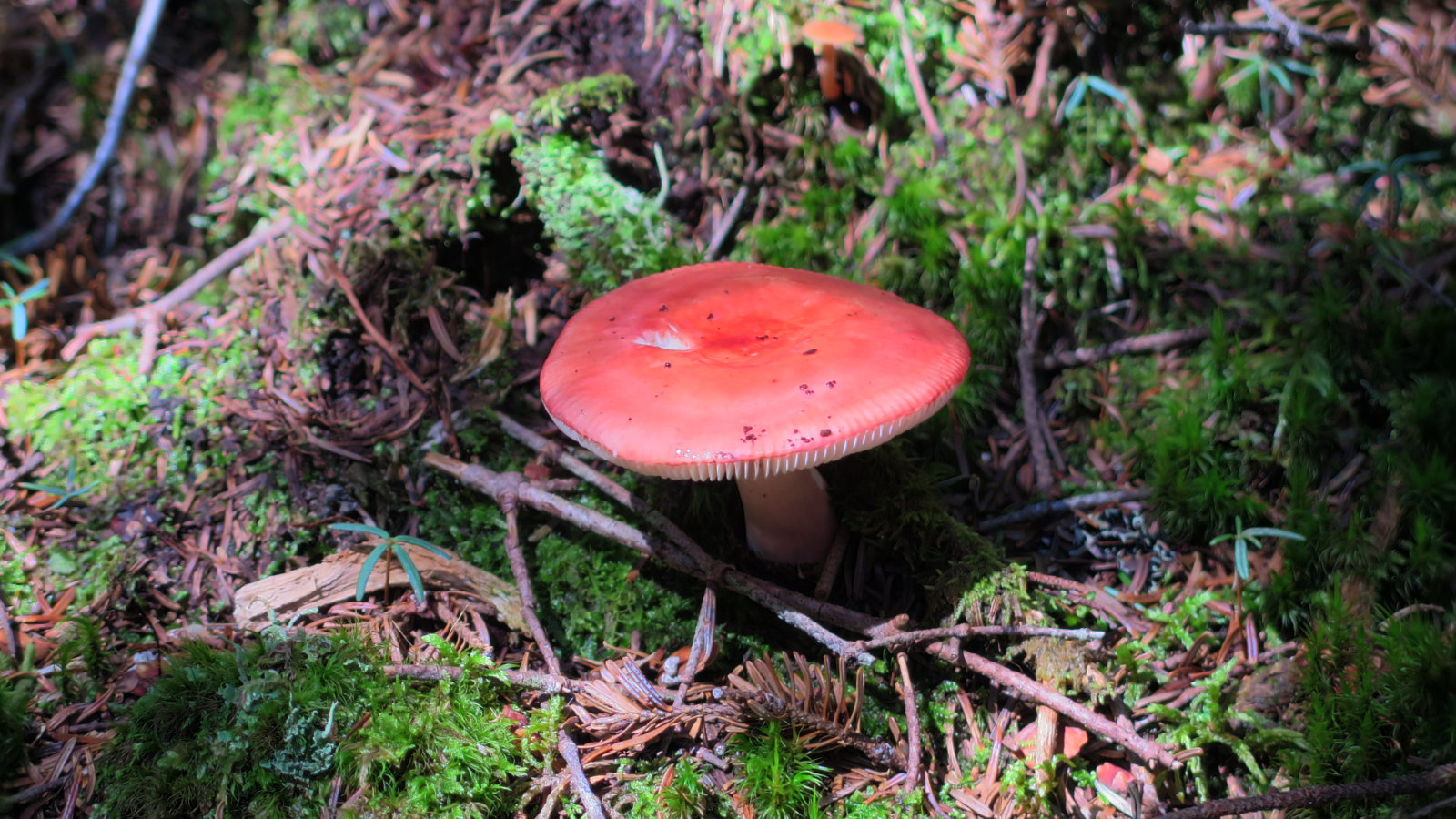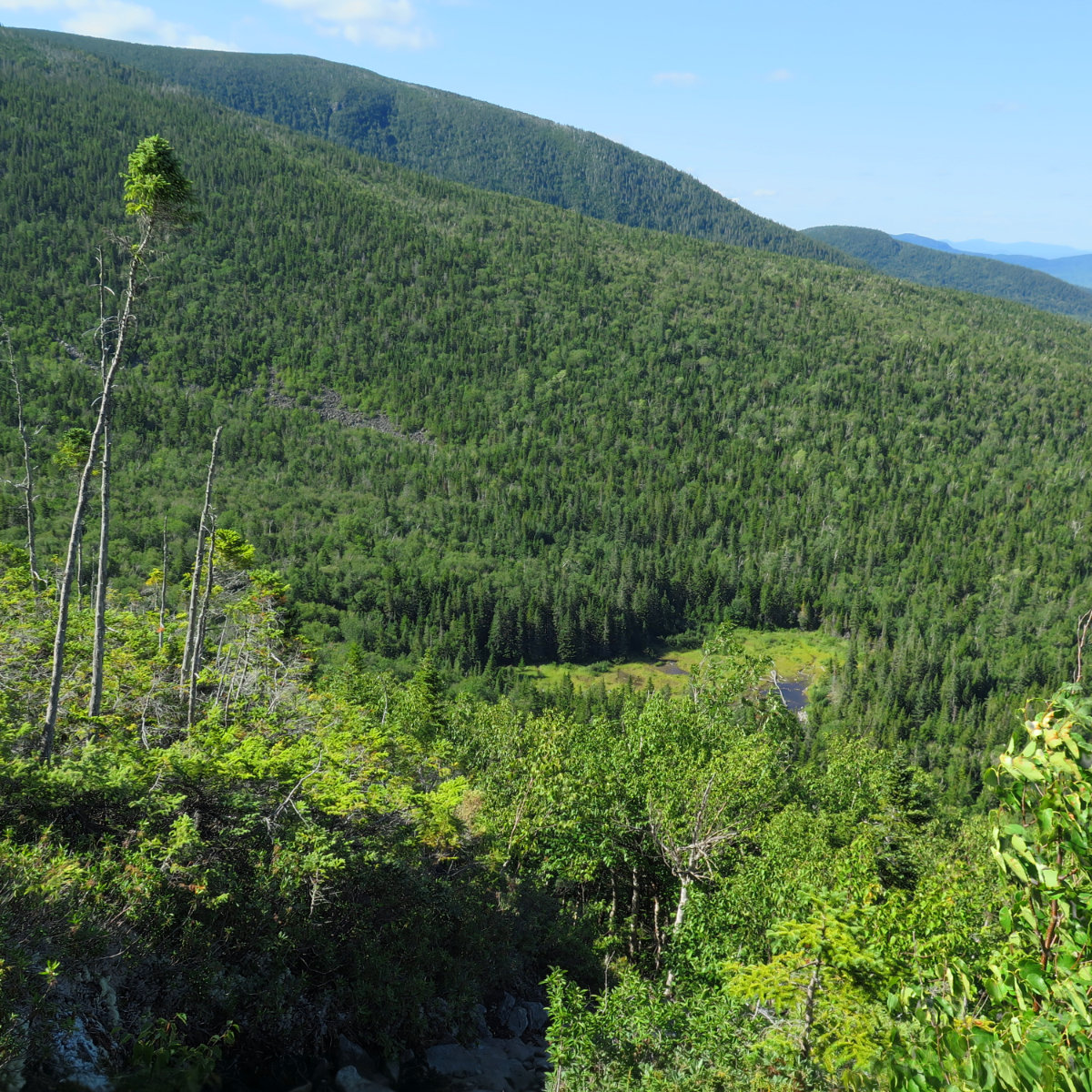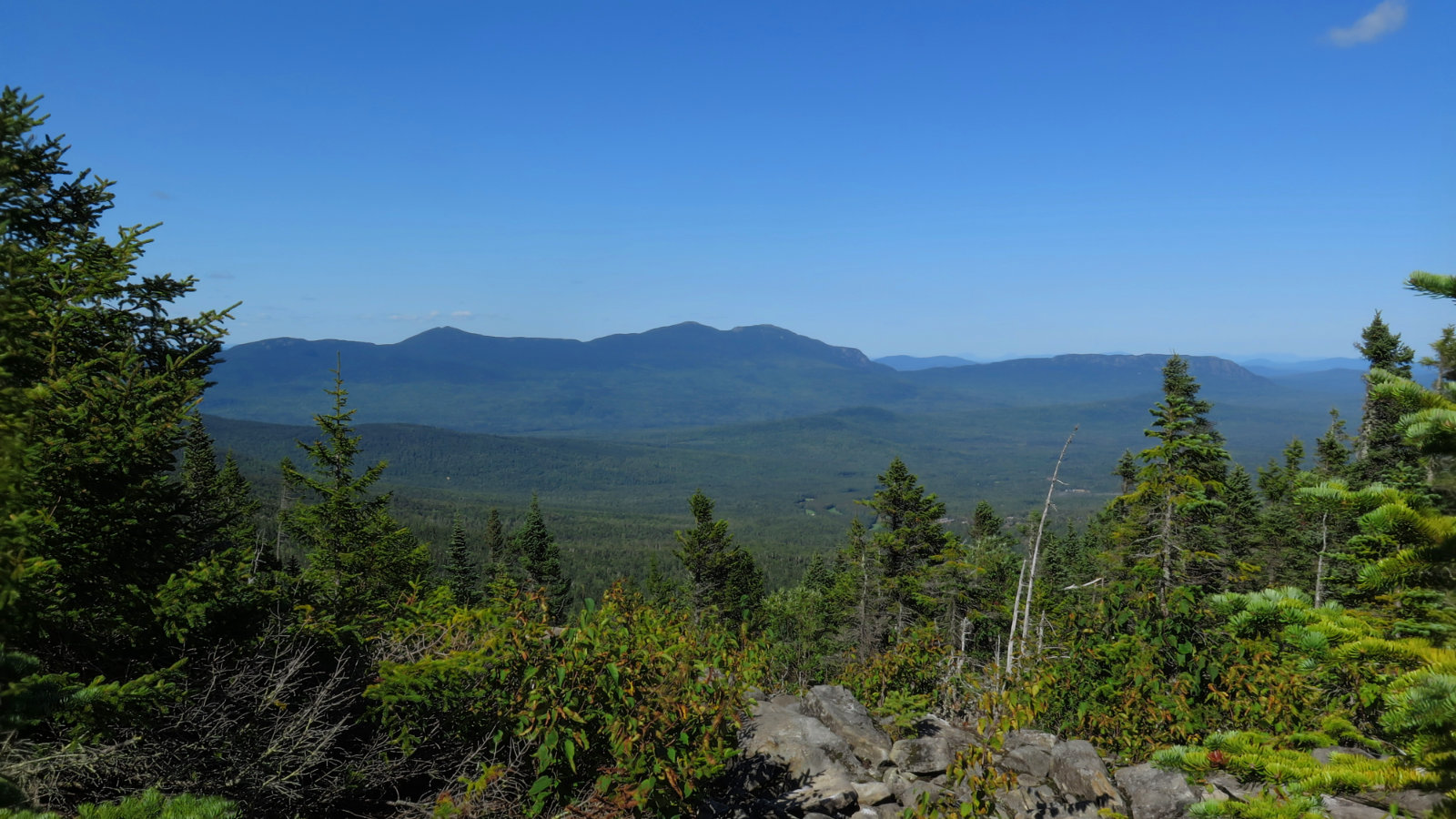 Logistics:
Take the best way to Sugarloaf ski resort. Likely, you'll be coming from the south, by way of Auburn and Farmington. Before turning off Maine route 27, go north from the entrance to Sugarloaf by one mile. You'll see Caribou Pond road. Turn there, and drive in for about 4 miles. You'll see a yellow gate, and parking for perhaps a dozen or so cars.
The actual trailhead is about half a mile further down Caribou Pond road from that gate. You're looking for a couple of cairns, one on each side of the road. (Neither one of which will be higher than an adult's knees.) One goes to Sugarloaf, the other to Crocker. From the parking area, you want to go to the right. The trail should be pretty obvious, with standard white AT blazes every 100 yards or so.
If you enjoy reading these posts, consider subscribing. Your email will only be used to alert you of new posts — typically 1-2 times per week. I will not use or share your email for any other purpose without your express permission.