With only minor annotations, I'm going to let the pictures tell the story here. Words will only get in the way. These are more or less in order that I took them. (Right-click to embiggen, cromulently.)
Visibility on Monroe was pretty much this.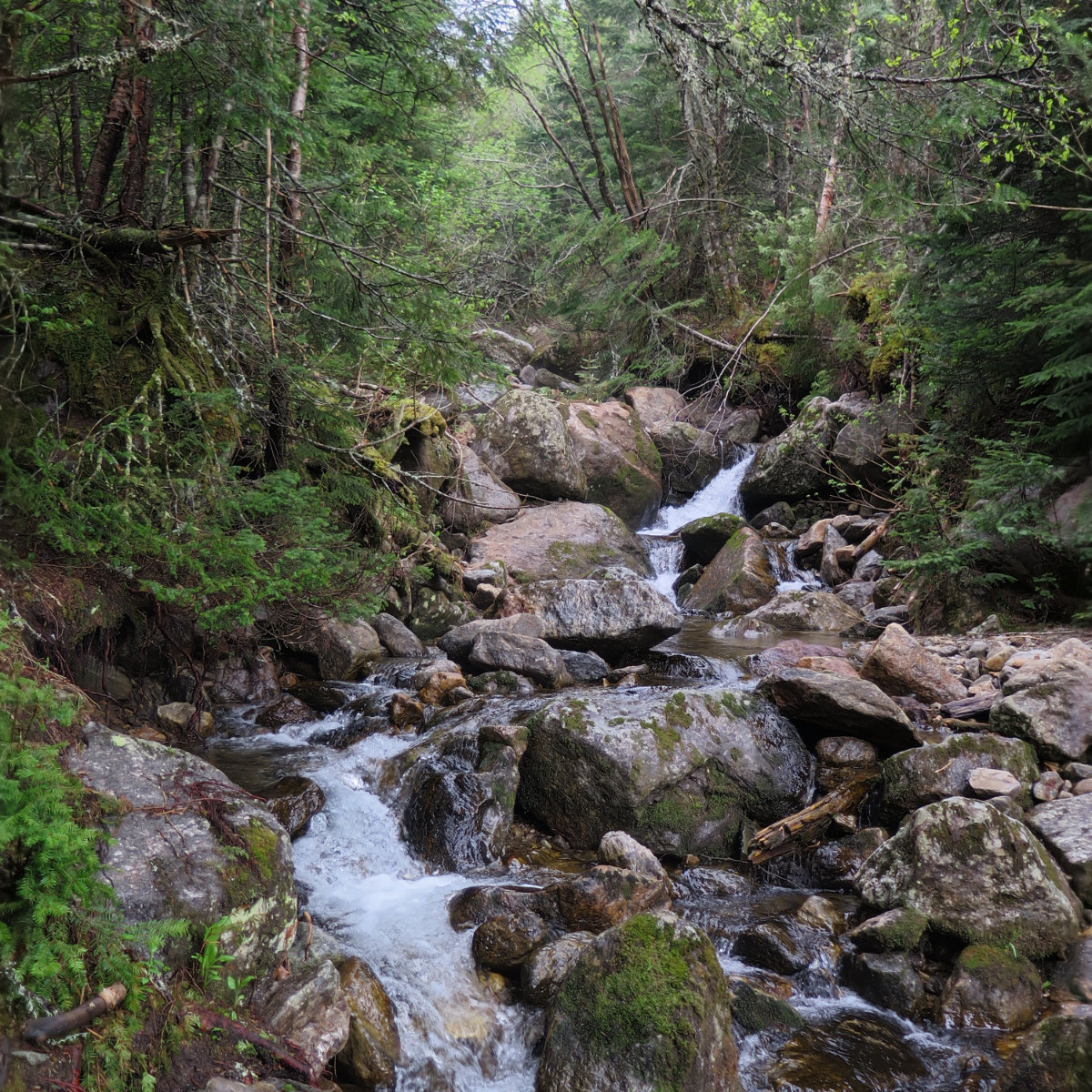 Waterfall on Ammonoosuc Ravine trail.
A truly hinky footbridge. And yet, we blindly trust they'll hold our weight.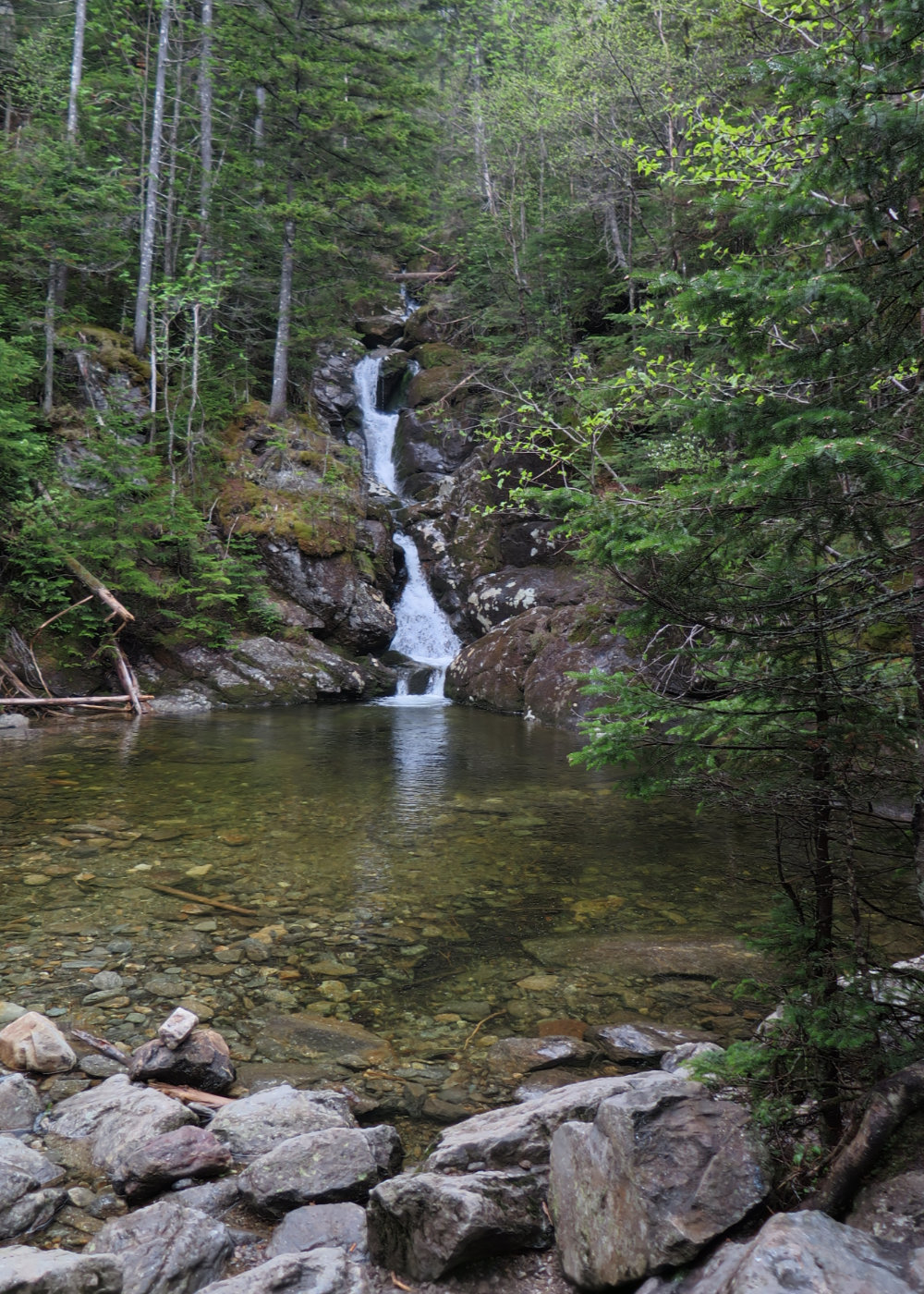 Gem Pool. Gin clear.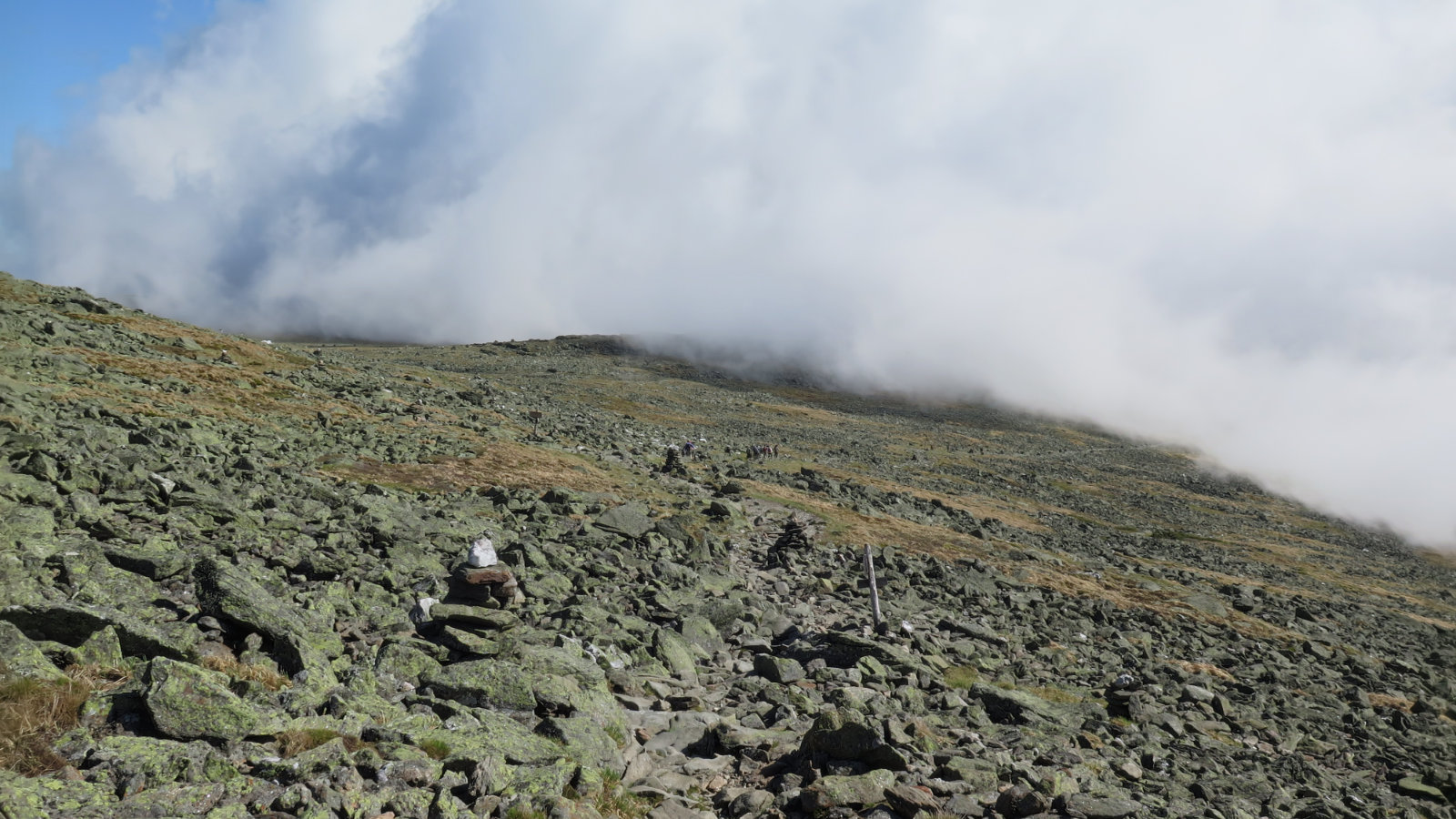 Near the summit, looking mostly toward Monroe/Lakes of the Clouds. Cairns were (typically) topped with a quartz stone. Easy to think there was snow on the trail.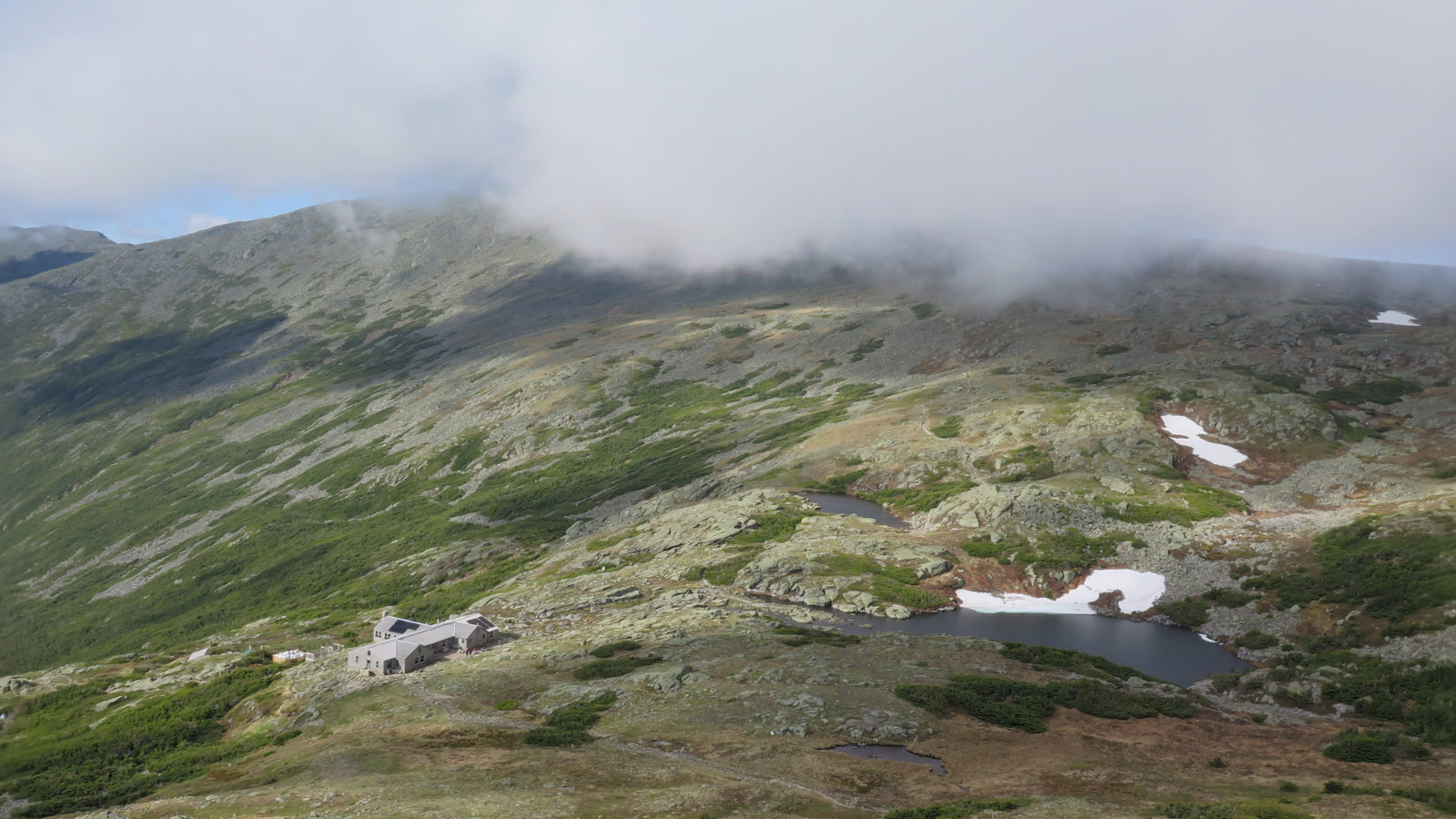 Appropriately named Lakes of the Clouds hut. The view only cleared up in the latter half of the afternoon.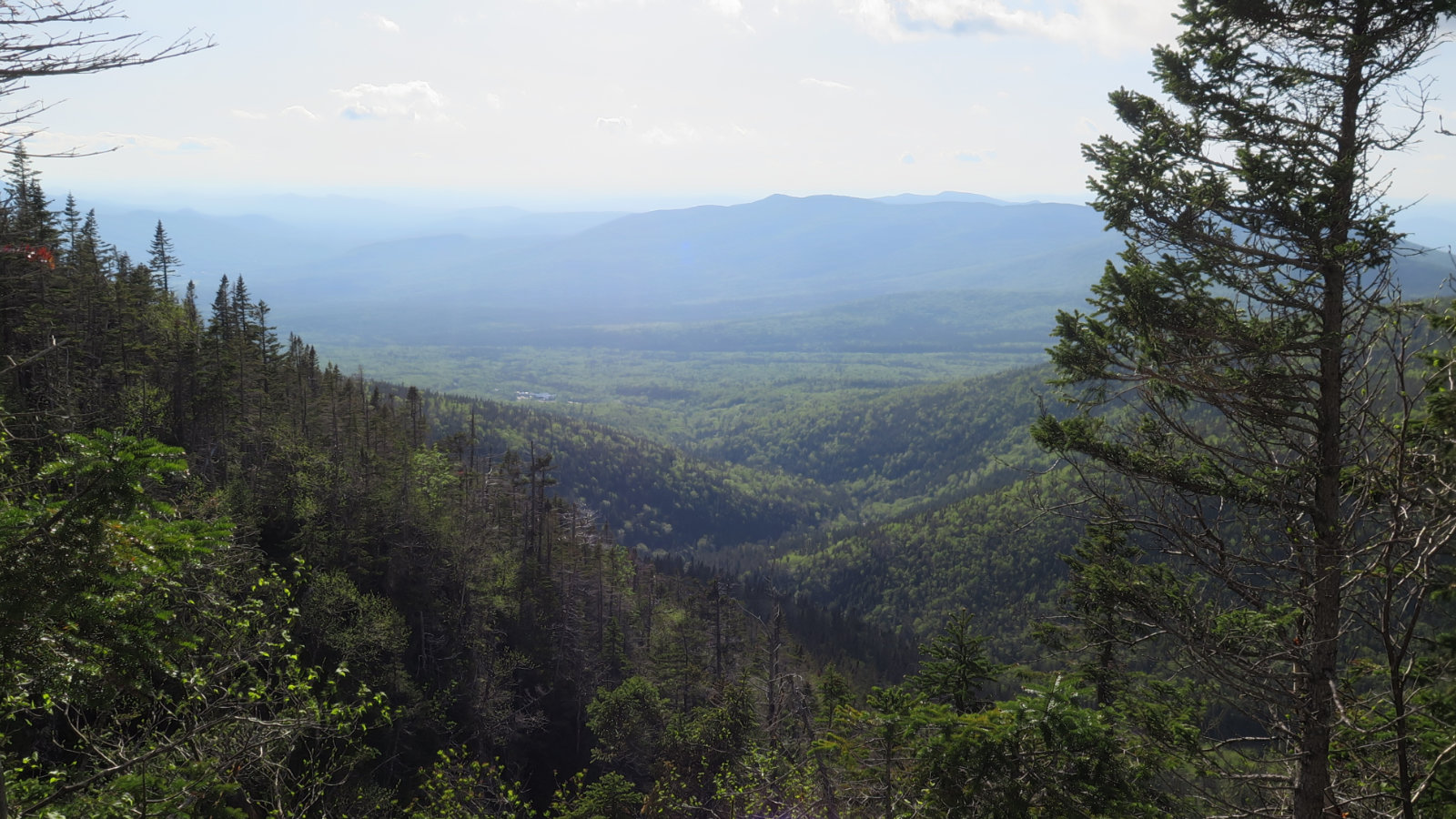 Looking west from Ammonoosuc Ravine trail.
If you enjoy reading these posts, consider subscribing, so you can stay informed. There's no cost to do so. Your email will only be used to alert you of new posts — typically 1-2 times per week. I will not use or share your email for any other purpose without your express permission.