A day of… surprises!
Mt Surprise, 2,194 ft. Gorham, NH. Via Carter-Moriah trail. 45 dF. Sunny, approx 10 MPH winds.
It was an odd day. Plans were to nail down Moriah, and as luck would have it, the weather was quite similar (albeit quite a bit warmer) to what I'd experienced around this time last year. Due to a very late start, we never got much past Mt Surprise, but it was still enjoyable. Given that I spent a few miserable days last week dealing with a nasty bug, I was eager to get outside, no matter what summit I ended up standing on.
The trail was well packed to Surprise's summit, and Hillsounds offered very reasonable traction on its mild grades. I'd brought my snowshoes just in case, and as it got steeper after Surprise, I swapped into them. The warm weather turned the trail to mashed potatoes, and I was noticing a lot of balling underfoot that was resolved with the snowshoes. Views were superlative. The sky was cobalt blue in many places, and visibility into Maine was fine — we spied Old Speck's summit easily.
One can't plan this, but I bumped into someone I hadn't met on the trail in about 20 years — one Larry Davis, once well known for hiking Mt Monadnock for 2,850 consecutive days back in the '90s. We chatted for a bit, shared a few memories, and then parted ways.
(Also, a shout out to AT hiker Handyman, who offered much encouragement for my planned NOBO hike next year.)
We'd been advised by Davis and other hikers that the trail was a bit sketchy near Moriah's summit, particularly wet with melting snow — "it's a car wash up there." So we modulated expectations. With more than a mile to go and far less daylight ahead of us than behind us, we finally turned back.
Hiking down was quick, although the day's warmth and sun meant the mashed potatoes conditions were getting slipperier by the minute. No falls, and minimal skiing on my snowshoes, but on a shallow trail, the footing felt a little less secure than I'd prefer. That being said, in many places on the trail, it really seemed the dirt was starting to peek through the snow and ice. It felt like springtime is truly on its way. We missed the objective of standing on Moriah's summit, but especially in light of being sick last week, we enjoyed the restorative balm of spring sunshine on a fine mountain.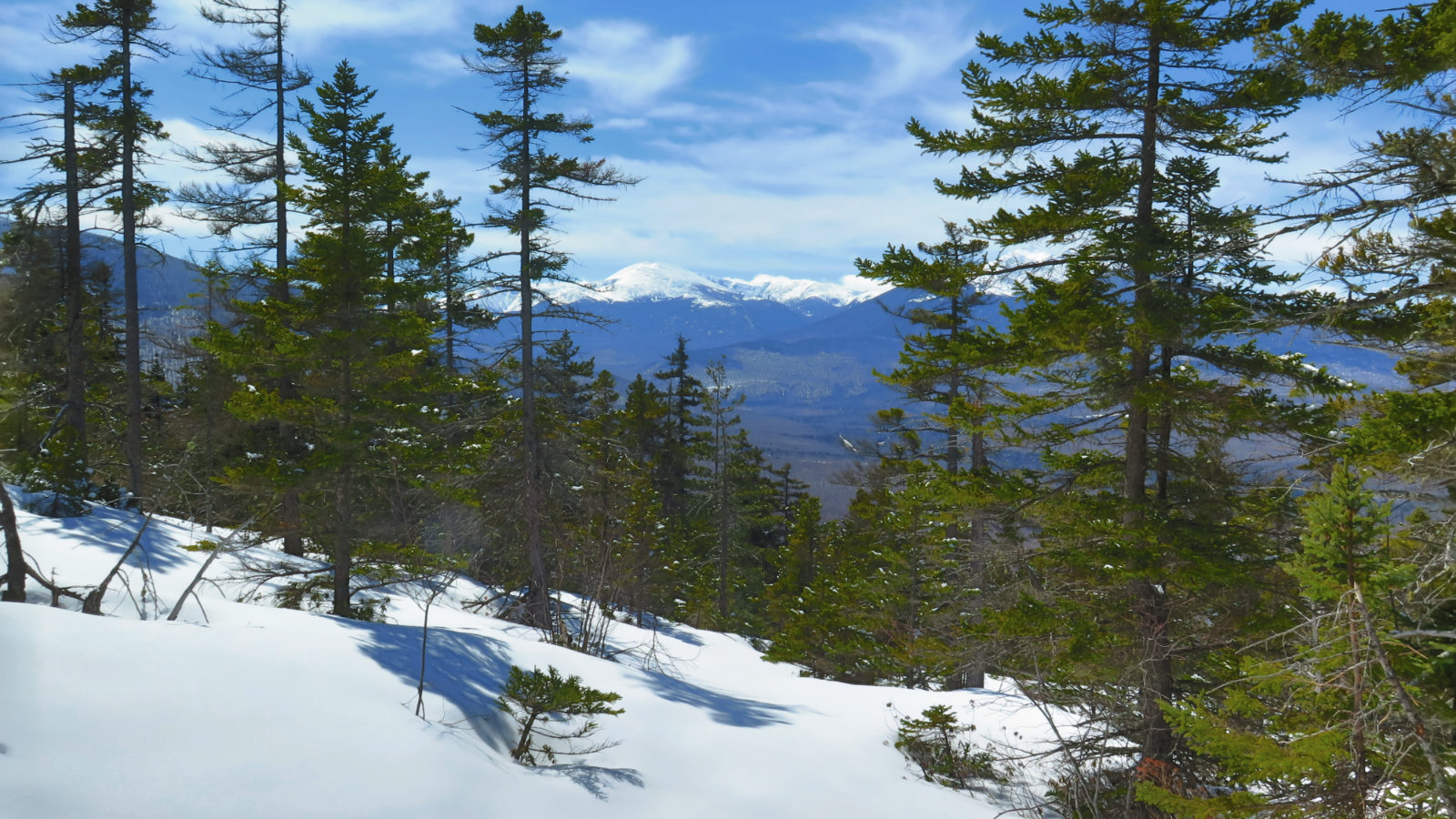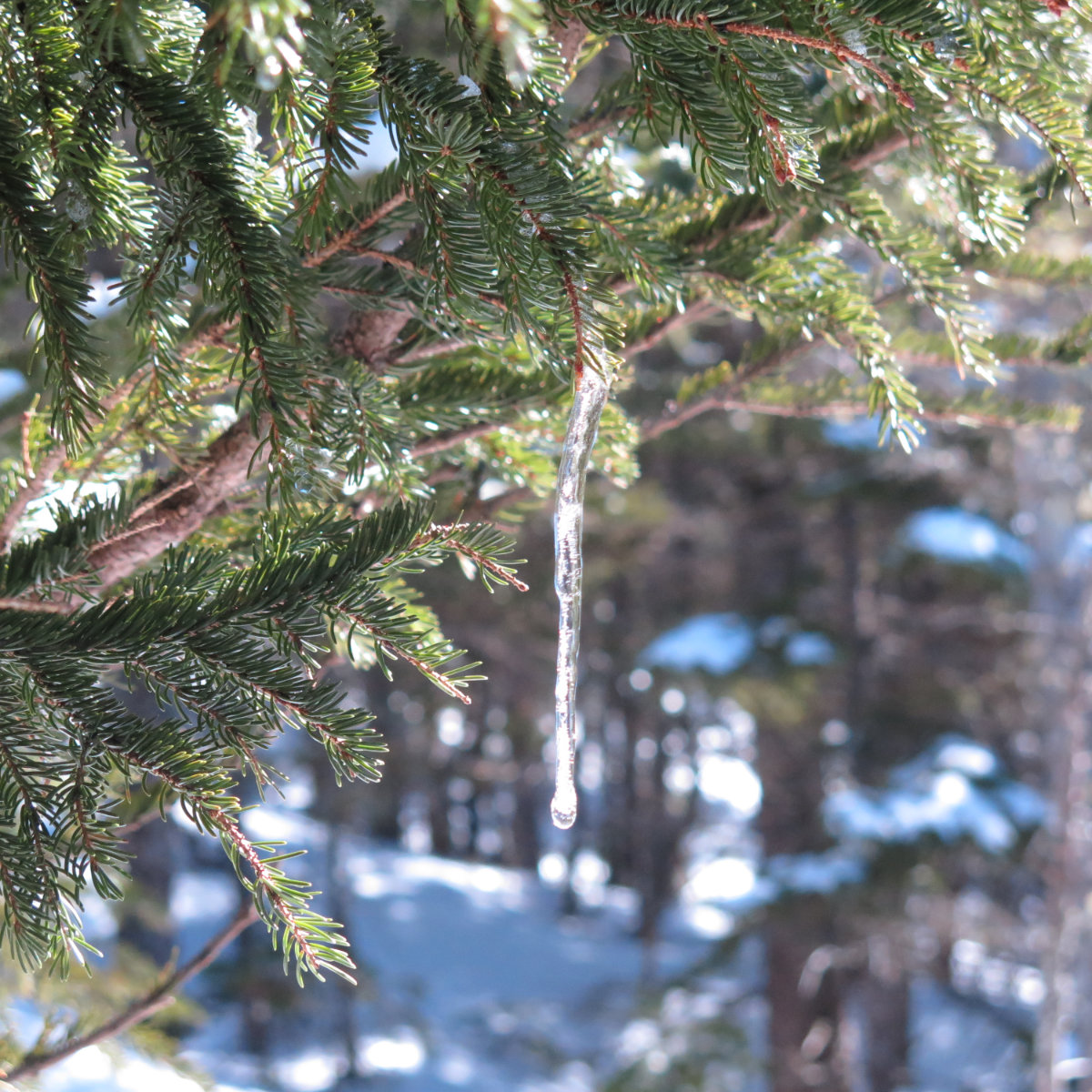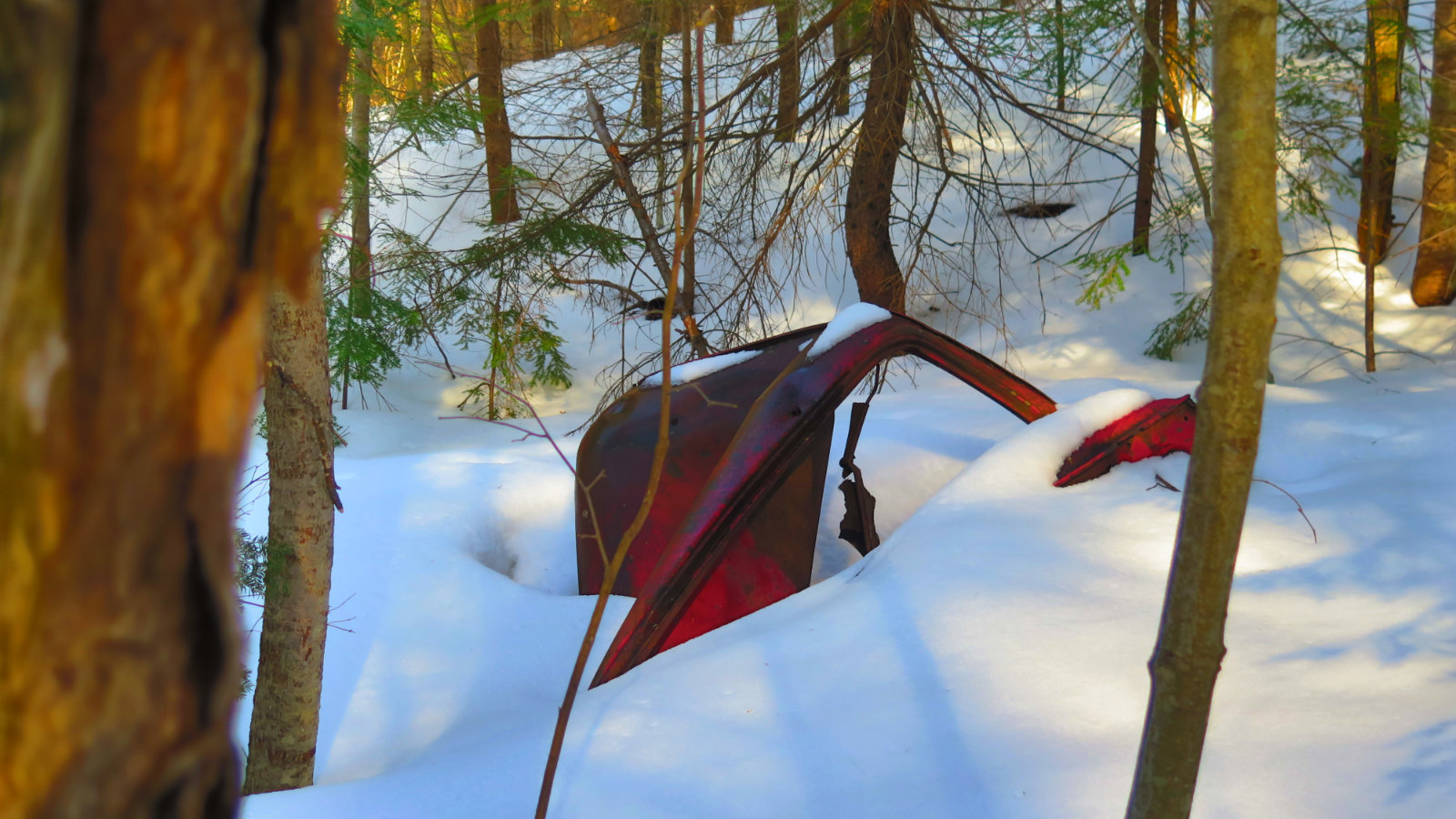 Nuts and Bolts: Getting to the Carter-Moriah trailhead is fairly easy. Take Bangor Road, which is on the right, off Route 2 heading east, just after you cross Route 16. Drive to the end of the road, and you'll see the trailhead sign on the left. Park by the side of the road.
If you enjoy reading these posts, please subscribe via the link in the sidebar. Your email will only be used to alert you of new posts — typically 1-2 times per week. I will not use or share your email for any other purpose without your express permission.