Why taking a zero in the winter can be a smart idea.
Today has been an exercise in frustration. While I love my job, and can't imagine doing anything else at the moment, at the same time, I need and cherish my days off. Communing with the dirt, trees, and bears (OK, I've yet to see a bear on the trail, though I did see a deer in Maine) is vital to mental "spring cleaning" and that cleaning is crucial if I'm going to continue at my day job.
The other day, I saw the weather was going to be unseasonably warm. Or maybe seasonally warm, if you assume we're in the middle of the thaw. One thing you can count on is New England weather being utterly screwy, right? But the other thing you can count on is wind in the mountains. Checking the Mt Washington Observatory's forecast, that's exactly what I saw… to the tune of 50+ MPH, and gusts in the 100 MPH range. Yikes!
I'll forever cherish my memory of finishing the 67 on Katahdin. Visibility was as crummy as it gets, and the wind was howling at around 50 MPH on the summit. But it was relatively warm that day. Last week, I was on Moosilauke in wind that was around 25 MPH, but it was well below freezing, despite unbelievable sunshine. It wasn't until a couple days ago that my ear stopped hurting and looked something other than beet red. That was from not a lot of exposure. Half an hour, tops.
And so, today was a day of doing laundry, tidying things up, and writing this blog post. I've been safe and warm, at home, doing chores instead of being out in the woods. I've not been needing a rescue.
I've been reading Not Without Peril: 150 years of misadventure on the Presidential Range of New Hampshire. I've read Where You'll Find Me: Risk, decisions, and the last climb of Kate Matrasova. Desperate Steps: Life, death and choices made in the mountains of the northeast is sitting in the on-deck circle. I recommend all of them for anyone who wants to stay safe on the trail. The common thread is that people died because they didn't pay attention to the weather. I have to say I'm crazy allergic to dying. (Indeed, I'm going to be rather upset when the inevitable happens, because it'll get in the way of finishing up some things that I've been working on. Life is getting to the good bit.)
I think a lot about the last 10,000 years, and the ancient forces that made the Whites what they are today. But that also means those mountains have been around for 10,000 years, and suggests they'll be around for a similar amount of time to come. Discretion is, as they say, the better part of valor.
If the weather holds, I'll consider a quick trip on Saturday. We'll see.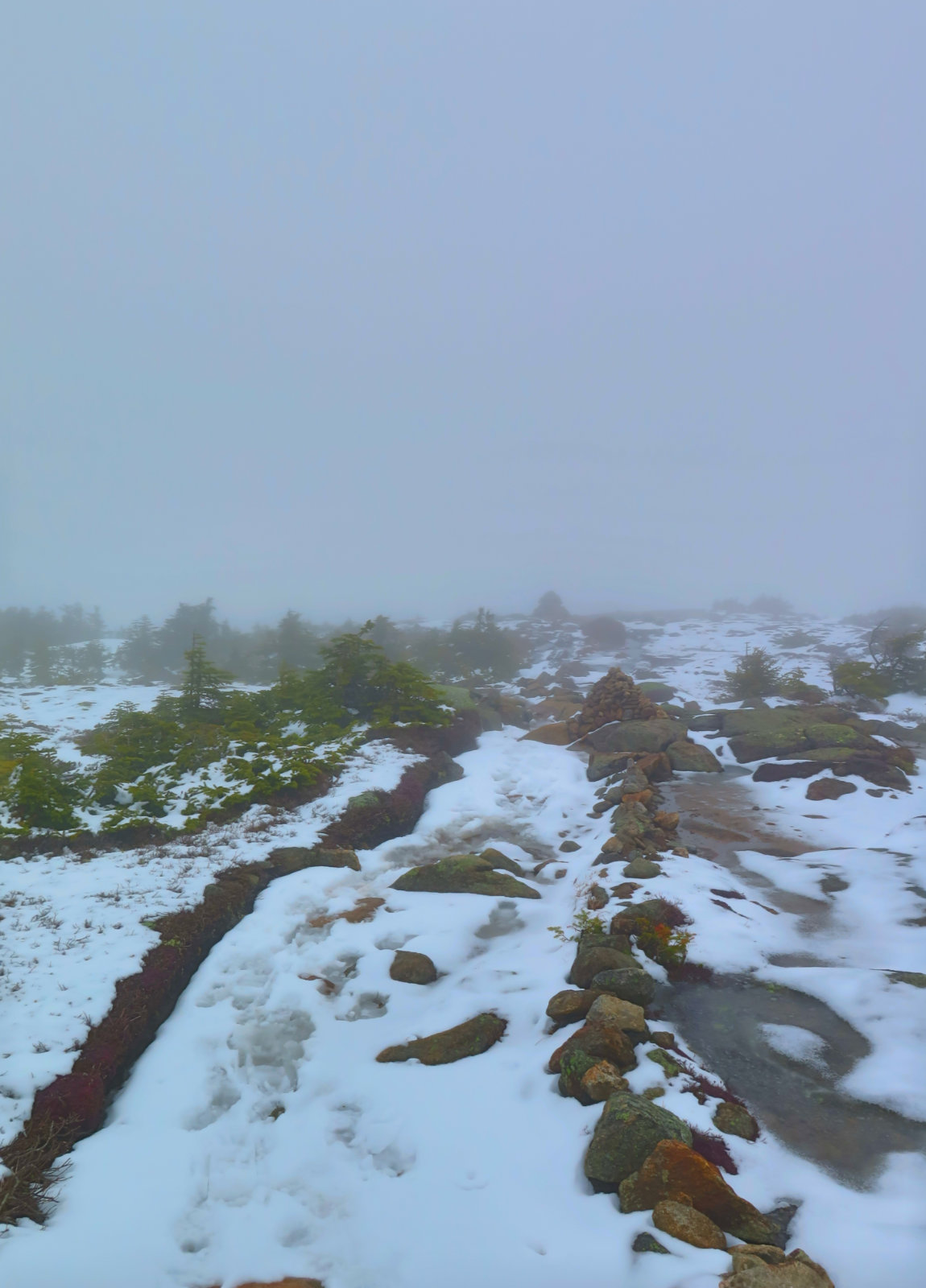 Heading over to Mt Pierce last spring, going cairn to cairn.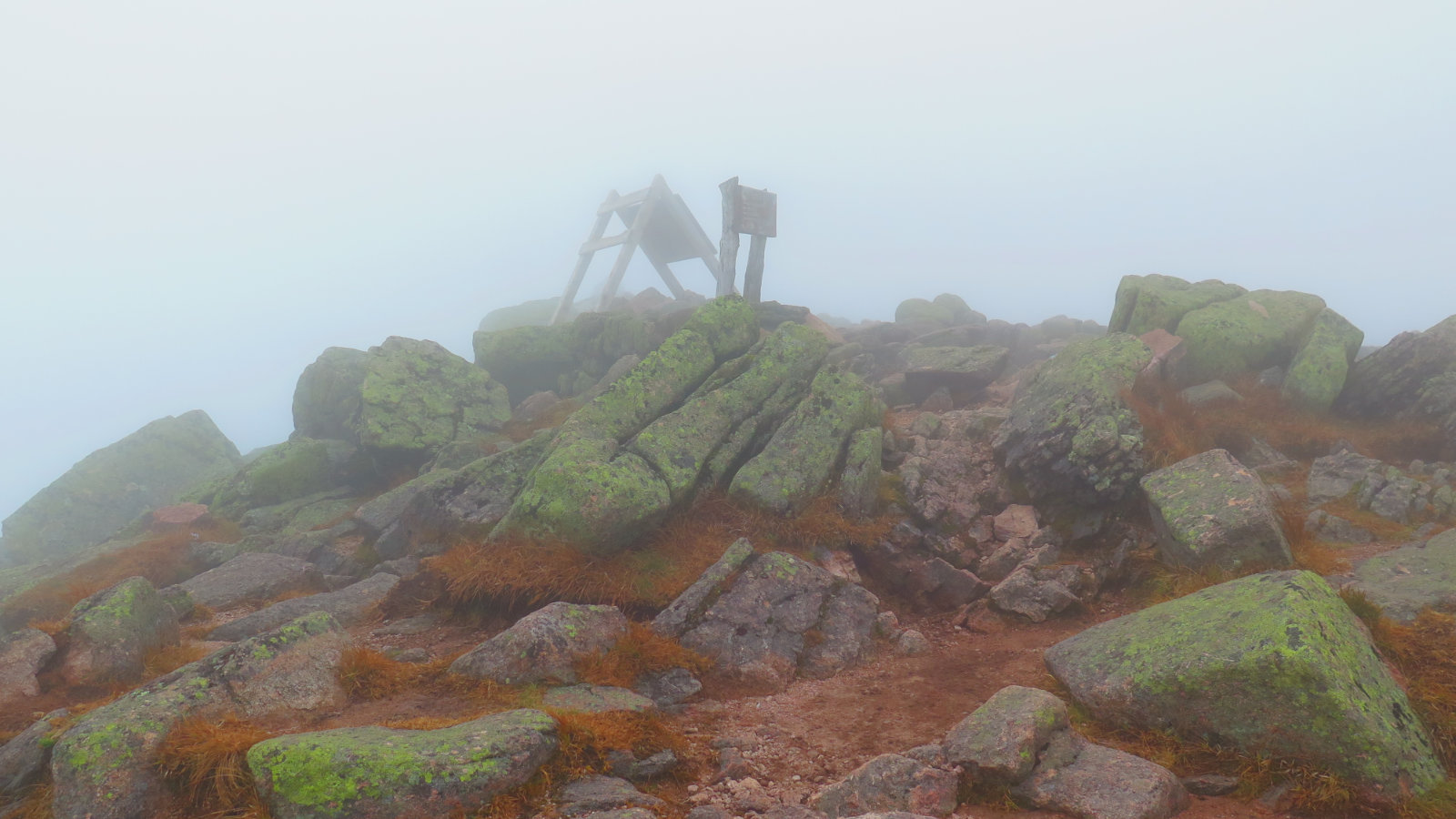 Katahdin's summit. Not a lot of visibility, but wow, a lot of wind.