Wow, what a winter wonderland!
Israel Mountain, Sandwich, NH. 2018-12-12 (Wednesday)
Via Wentworth Trail.
22 dF. Sunny. Light wind, approx 5-10 MPH. 41.5 avg % RH, 7.3 dF avg dew point. 27.92 mm Hg.
Trailhead: 1200; Summit: 1345; back at car: 1500.
It was a great day to be outside. The weather felt a little warmer than the other day. I'm speculating it's because the air felt less raw. Either way, there was a magnificent crunching of crusty snow underfoot. It was another slow start to the day, but that's alright. Even with a false summit, the trail was fairly short and easy. Early on, there were a few "water crossings", but none of them amounted to much. Perhaps after a solid rain, the thin rivulets might amount to enough that one could step through about an inch of water, but even that might be asking too much. Regardless, the trail was dry for the most part.
I've been reading a book on tree identification by examining bark. For some strange reason, that made me want to look a little more at the forest. I don't think there was much out of the ordinary, except it might have felt like there was a more even distribution of species. Some maples, some oaks, some birch. The usual conifers. Being a low mountain, there wasn't the kind of separation by elevation that one normally sees on the higher mountains. That's OK. It did separate out, but not as starkly.
The trail was very well tamped down. Throughout, I never wanted for more than my Kahtoola K-10s, and even still, they might have been a slight bit on the overkill side. There were a few spots with broad sheets of ice, and yes, I did race up them. At the same time, a party that was coming off mountain as I was heading up mentioned they'd been doing fine with micro spikes. Oddly, there were a couple spots where the trail was outright bare, down to the leaves. On the whole trip, making headway was never an issue.
Partway up, there was an overlook, and below was a fine view of Squam Lake. Owing to the time I got going, the sun was being reflected at me off the surface. No worries, because the angles remained mostly favorable to a clear view with not a lot of glare. I pressed onward and upward. The first "summit" yielded a view of Sandwich Dome, but a short walk from there yielded the prize. It was on the true summit that the expanse of the southern Whites was on display — from Chocorua in the east, all the way to Moosilauke in the west. Awesome.
Turning back, it wasn't a terribly long time before I was back at the car. Stopped at the Squam Lake Marketplace on the way home for some coffee and a snack. There's a lot of organic stuff there, but alongside "staples" like Skittles and similar candies. It was an odd collection. But the food was good, and the coffee was strong. Prices were a little on the steep side, but whatever. People have to make a living.
Israel is a great little mountain, and certainly deserving of its place on the 52 with a view list. While its vistas weren't nearly as expansive as I enjoyed on Stinson, that was as much as anything because Sandwich Dome was very nearby, and it's comparatively tall. But the vistas were still impressive enough to make the day very worthwhile. In the summertime, it's a great alternative to the nearby lakes.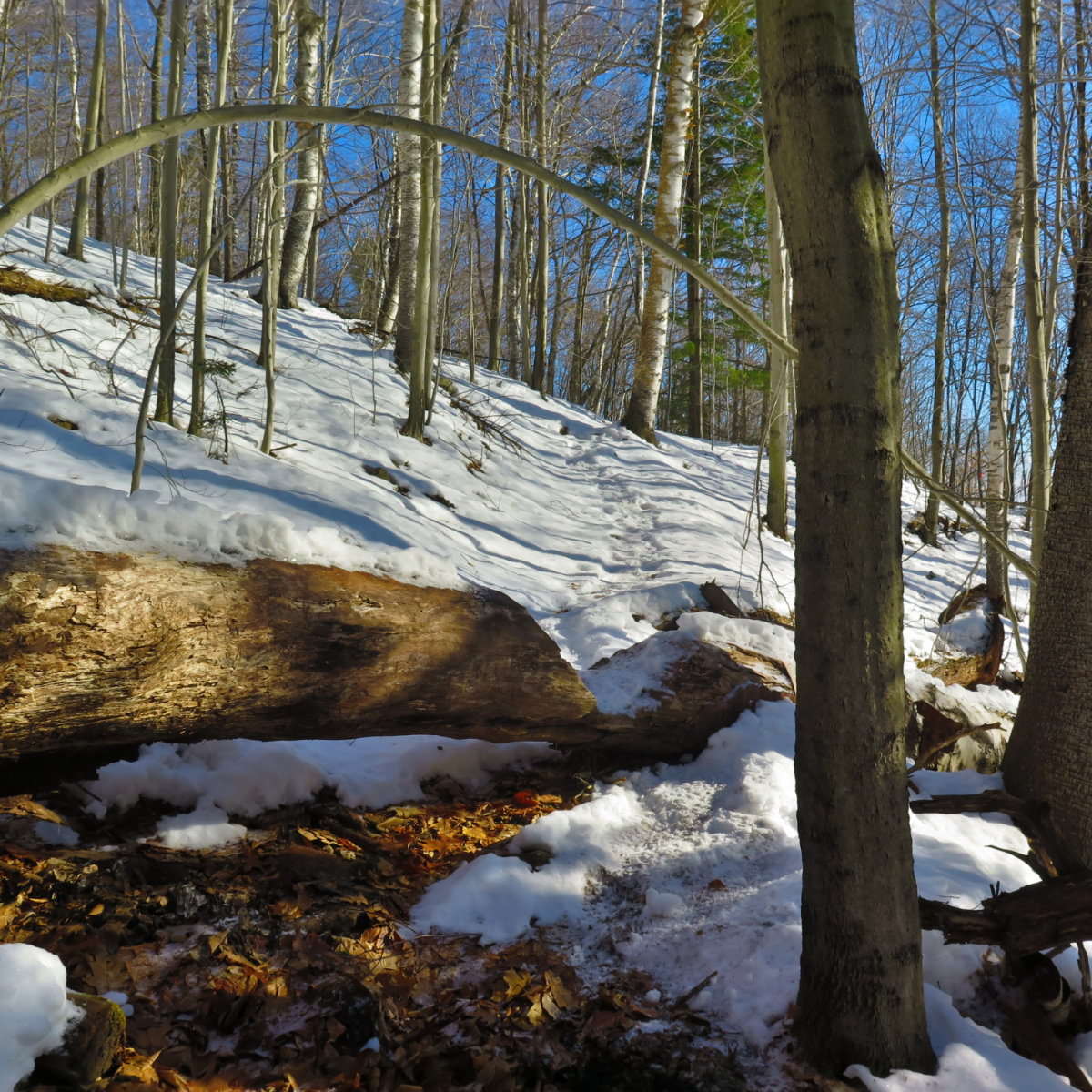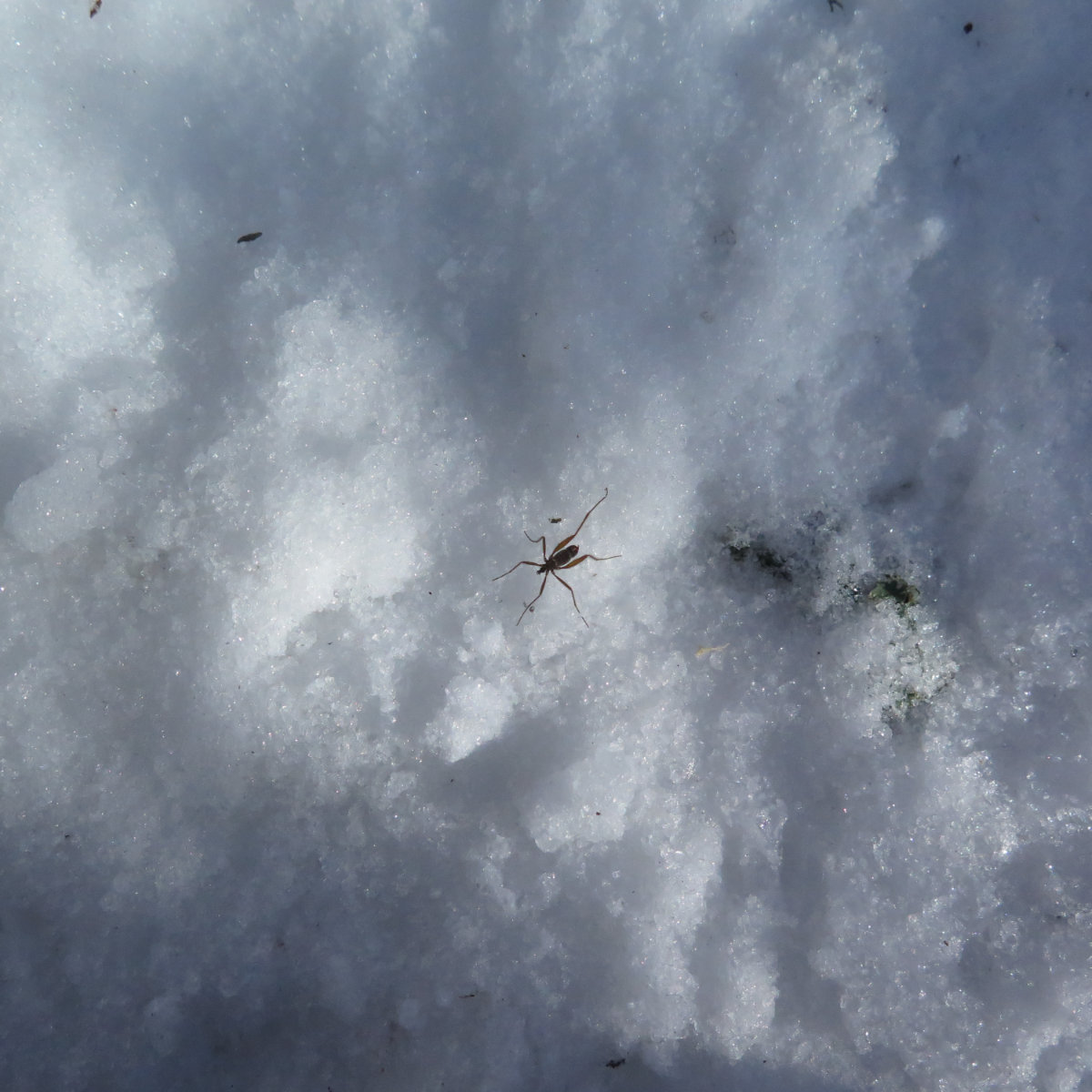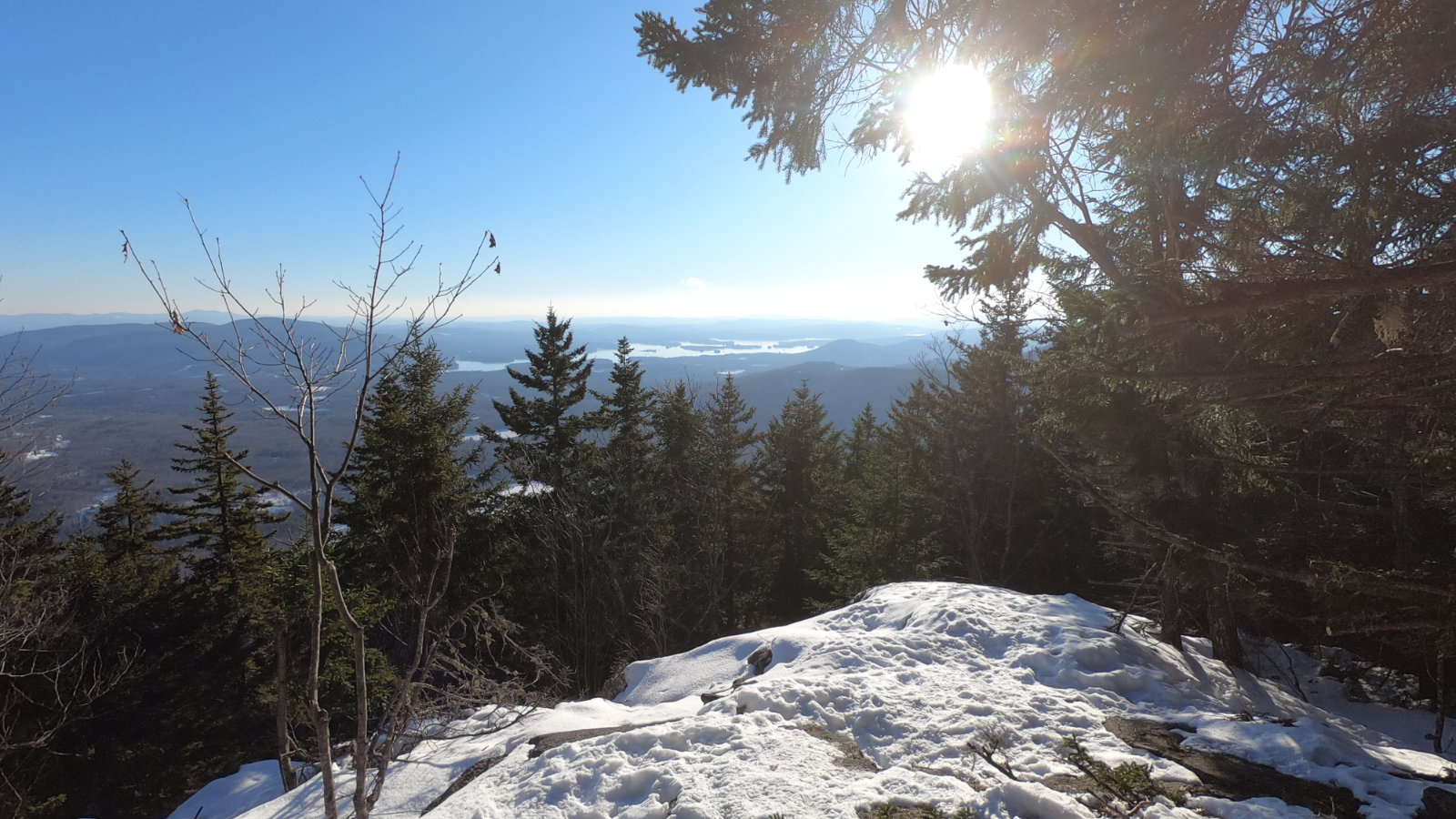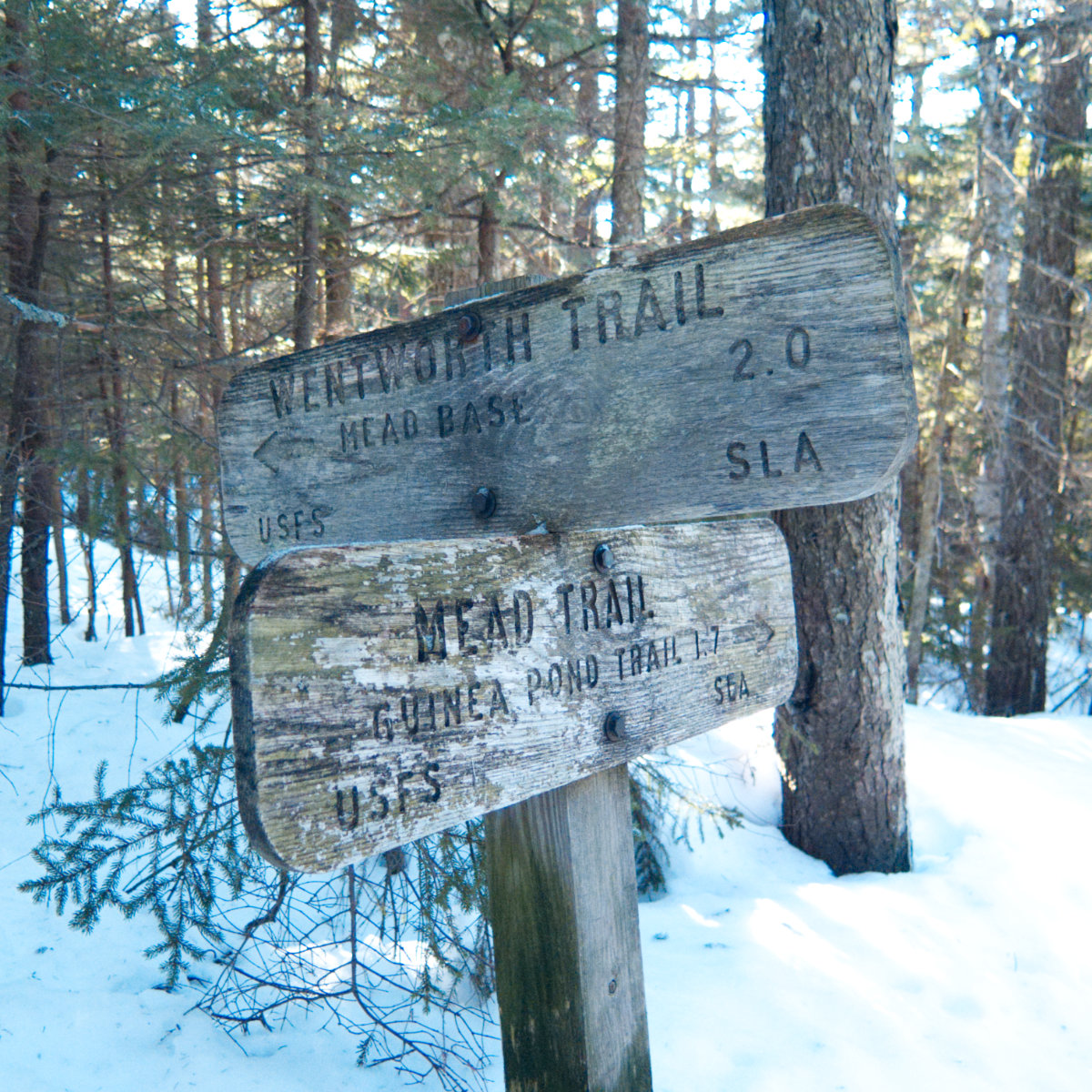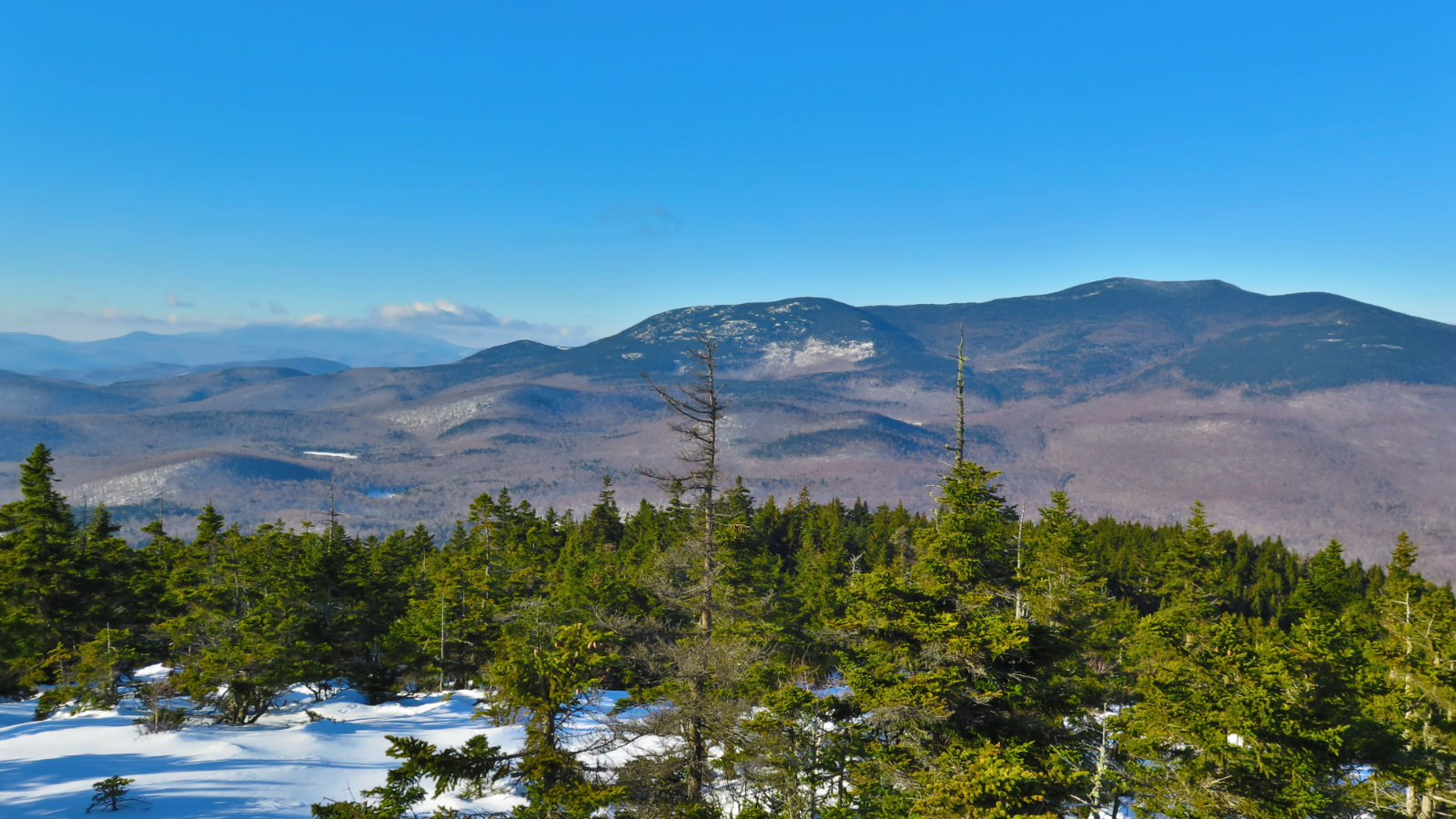 If you enjoy reading these posts, consider subscribing. Your email will only be used to alert you of new posts — typically 1-2 times per week. I will not use or share your email for any other purpose without your express permission.