Piper Mountain, Belknap Mountain, Gunstock Mountain, Guilford, NH. 2018-12-06 (Thursday)
Piper Mountain, 2044 ft; Belknap Mountain, 2382 ft; Gunstock Mountain, 2250 ft. See map and details at http://belknaprangetrails.org. Approx 4 miles, 3 1/2 hours.
35 dF. Partly sunny and breezy.
Short form is that these very low mountains (by anyone's standards) are a true gem. That they're parked in the Lakes Region (itself a gem) only adds to them. When you get a fantastic day out, magic naturally happens.
I started out looking at the map at the trailhead. A gentleman with the look that defined a man who hiked these trails regularly approached, and asked what was planned for my day before kindly offering all kinds of suggestions. He then told me that he was the maker of that map, which was a real treat. We so rarely get to meet those who guide us on our way, right? So right there, it was assured: it would be a wonderful day out.
The ascent was steady but gradual. The snows had undergone a few freeze/thaw cycles, so I was glad I wore my K-10 crampons. Never doing any significant post holing, and with sure footing, the miles melted away. Before long, Piper summit was in view, and then I was there. Views were superlative. Turning to Belknap, I made quick headway.
The fire tower on the summit stood as a steady sentinel, and so I climbed up to take in the view. It was magnificent. The wind was a little biting, but who cares? It was an amazing day.
On Gunstock, we saw the lift sitting quietly. The summit restaurant was vacant, but it seemed like it had been in use recently. The view from its balcony? Prime.
And then it was time to head back. We made swift headway down, and before long, were at the car. Nice.
I can't say what the trail was like under the snow, but above the snow, it was fun. These are a fairly low-commitment group of mountains, where the joy is in just being outside. Reasonably close to the bigger population centers in the area, they could be very attractive to the commuter from Boston. No wonder why.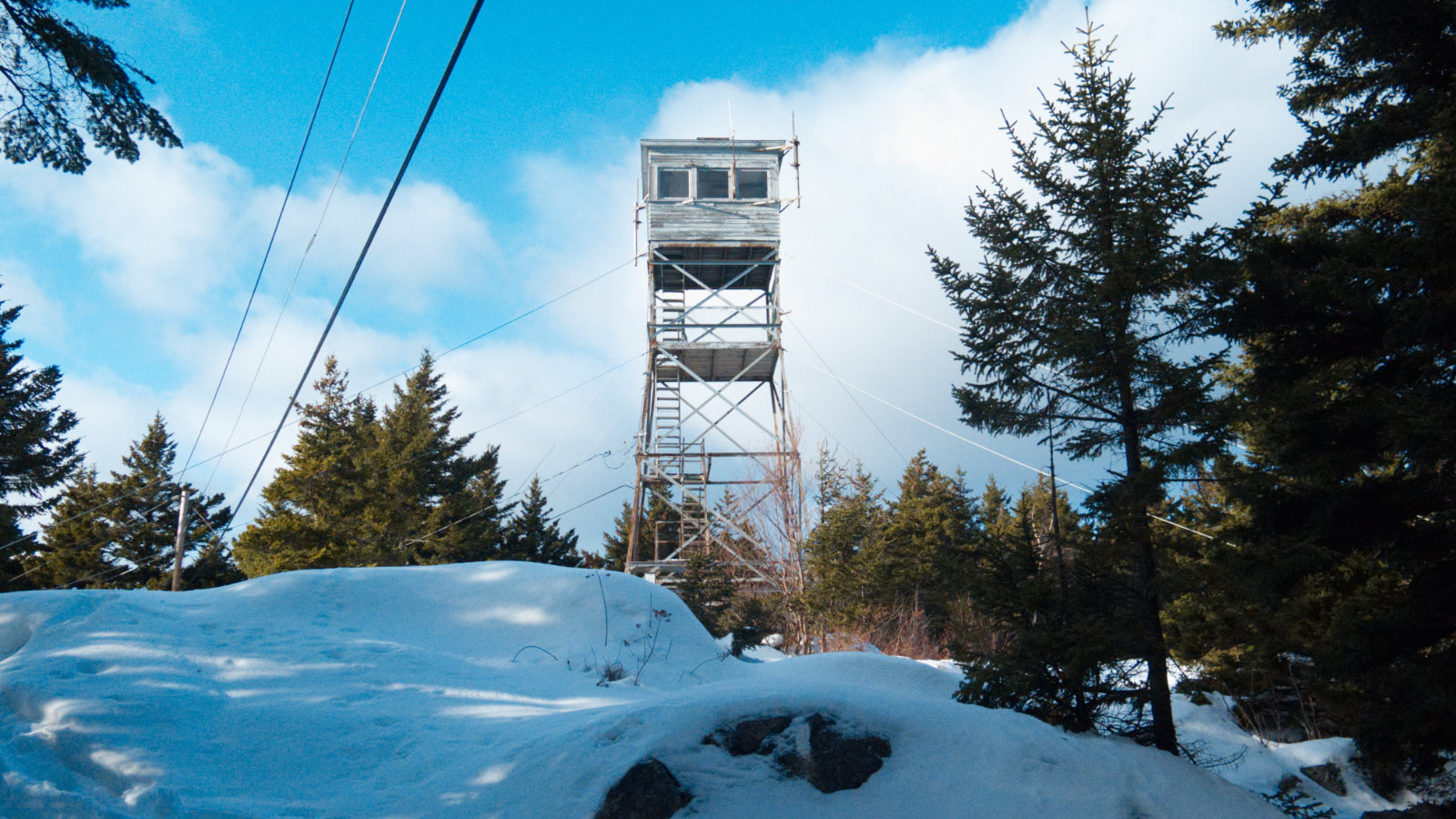 Firetower!
Porcupine in a tree. We surprised this fella.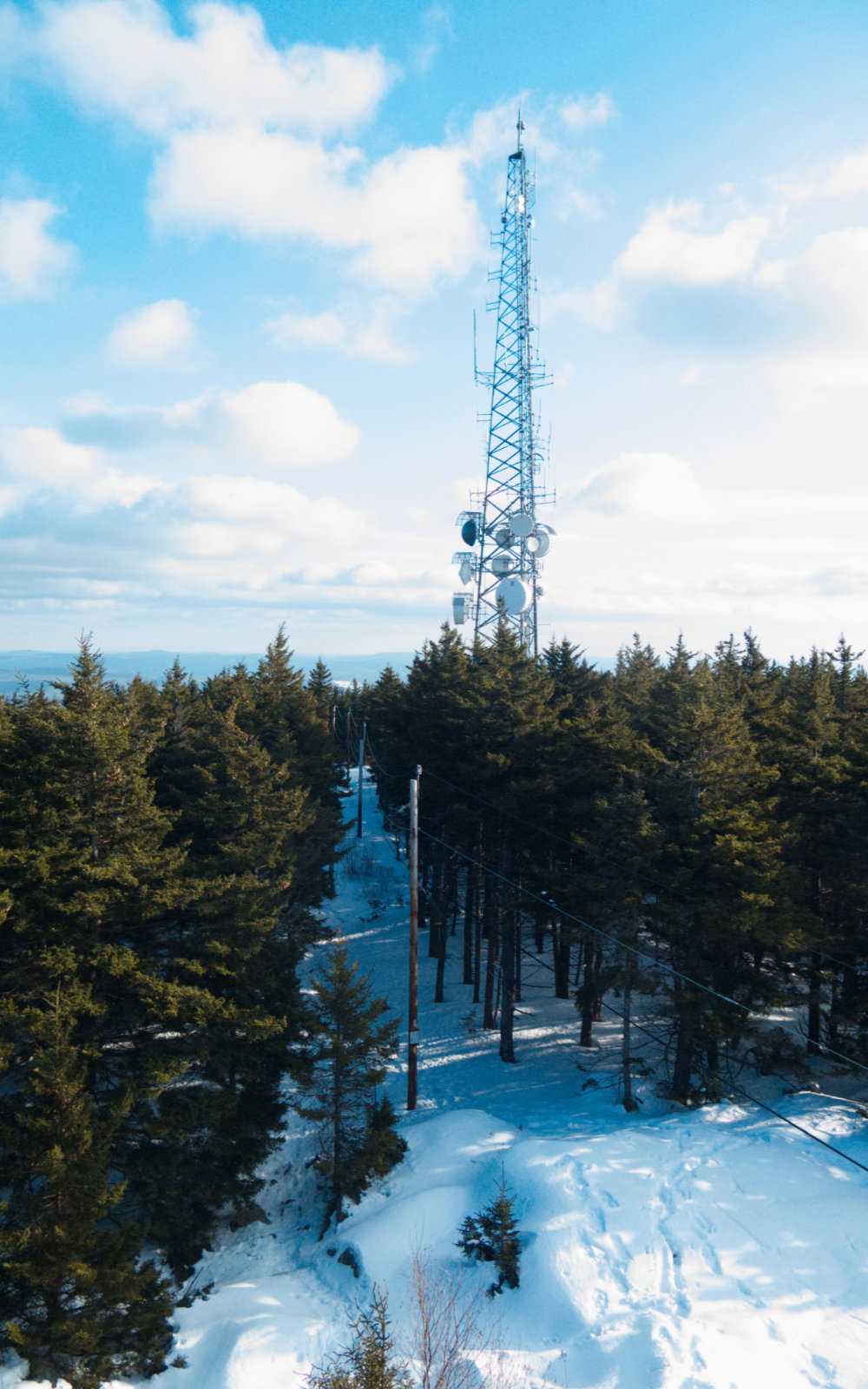 Radio tower. Oddly, there were no cell antennas on this one.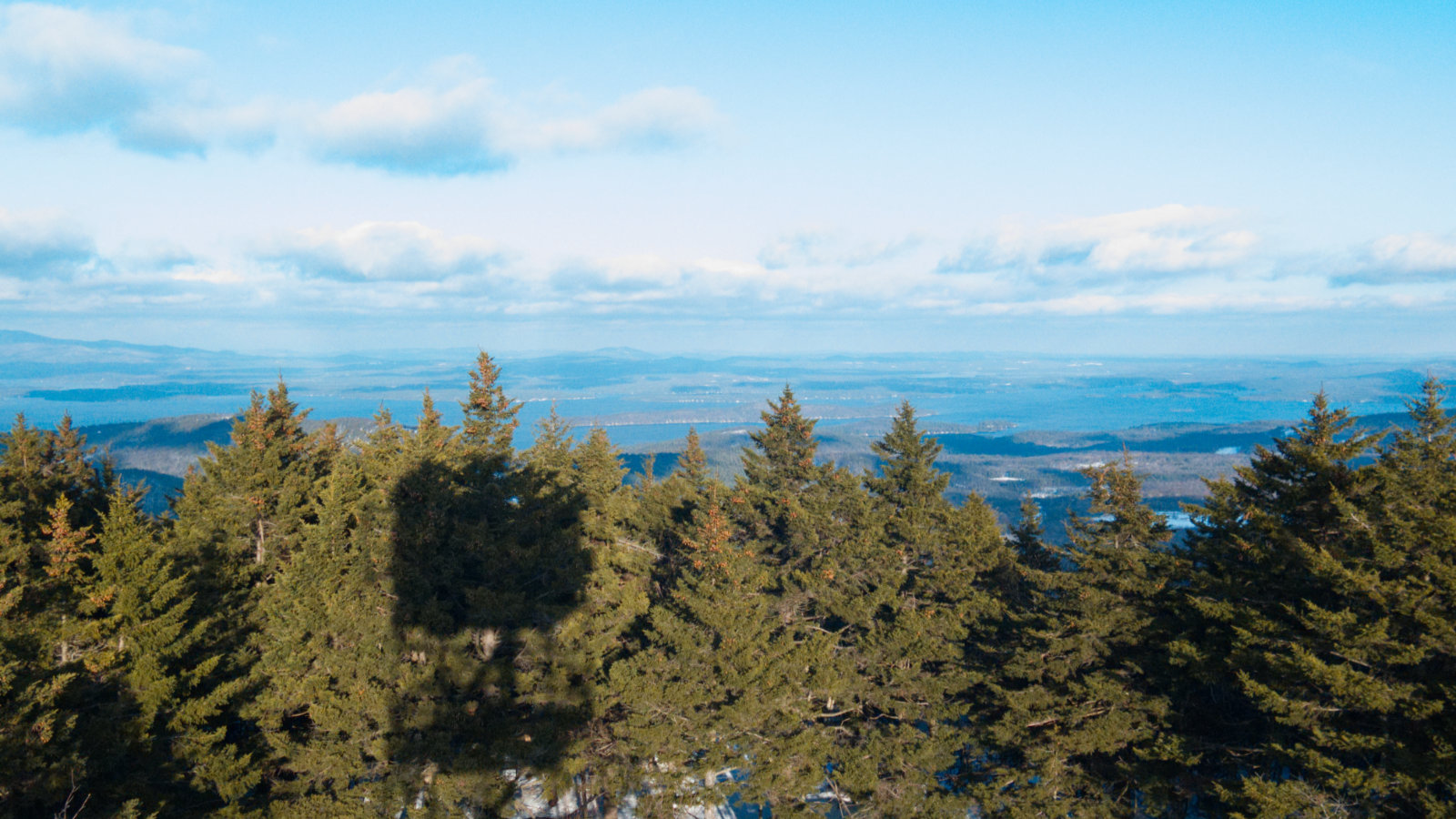 What a view!
If you enjoy reading these posts, consider subscribing. Your email will only be used to alert you of new posts — typically 1-2 times per week. I will not use or share your email for any other purpose without your express permission.